Mantle Network is developed by the makers of Bybit or rather BitDAO and it's supposed to be a tech stack for Ethereum scaling.
They supposedly have around $200 million in investments already, which means if they do an airdrop it should be worth quite a bit.
Here's how you can potentially get the Mantle airdrop (guide).
Disclaimer: The information provided on this website does not constitute investment advice, financial advice, trading advice, or any other sort of advice and you should not treat any of the website's content as such. Do your own research and never invest more than you can afford to lose.
Why we think Mantle may do an airdrop
First of all, they have received a big investment from their own BitDAO treasury and other strategic venture partners, totaling around $200 million.
Big funds have also expressed interest in Mantle including Dragonfly Capital, Pantera, Spartan, Play Ventures Future Fund and so on.
At the moment, Mantle is only in the testnet phase.
Most of the time, testnet users do not get airdrops. Aptos was an exception to this general idea.
Mantle airdrop guide
While we think the chance of getting an airdrop based on testnet usage is low, we'll still try for it.
Add Mantle Network
First of all, add Mantle Network to your Metamask wallet. You can use Chainlist to do so.
Get Goerli ETH
You will now need to have Goerli ETH inside your wallet. You can use Goerli Faucet to get a little bit of ETH but you need to make an Alchemy account.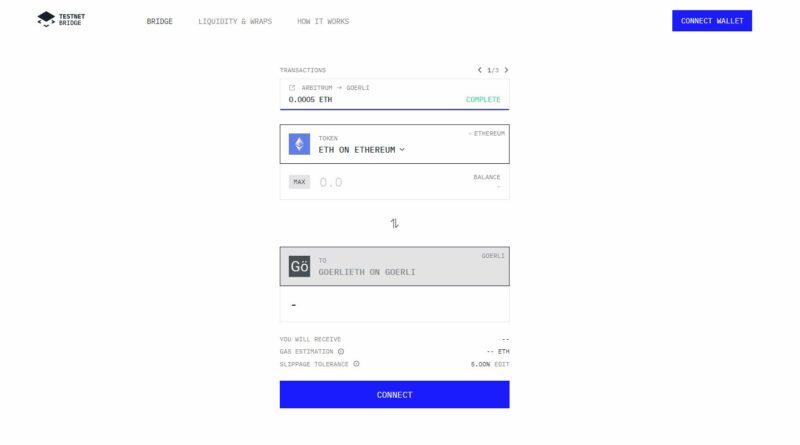 We prefer to just buy Goerli ETH using Layer Zero's Testnet Bridge. $10 is enough to buy a few Goerli ETH (GETH). Use Arbitrum or other cheap Layer 2s to buy GETH and save on gas.
Get Bit Tokens from Mantle Faucet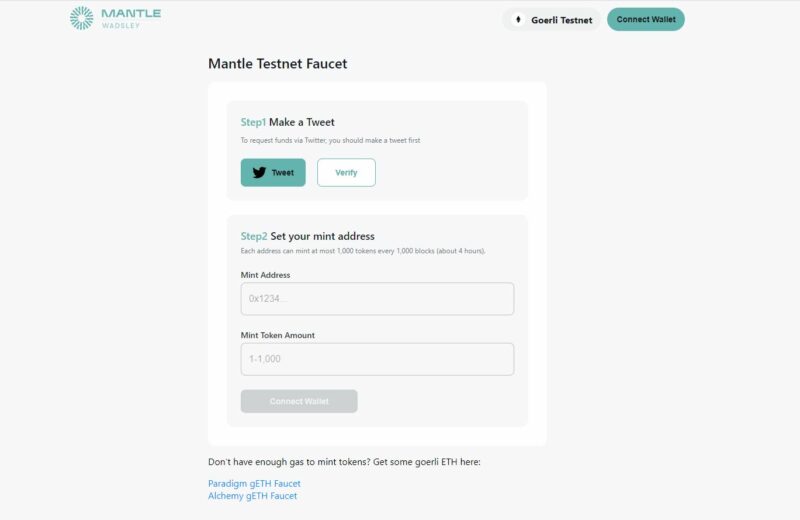 Once you have GETH, go to Mantle's Faucet to get some BIT tokens. You will need to connect to your Twitter account and verify it. Then, connect your Metamask wallet and ask for 1,000 BIT tokens. If you can't claim BIT tokens, go to their official discord to request in the faucet channel.
Bridge BIT to Mantle

Go to your Metamask and import the contract address 0x5a94Dc6cc85fdA49d8E9A8b85DDE8629025C42be for BIT. You should then be able to see your BIT in the wallet when it appears.
Now, you will need to bridge BIT to Mantle. There's no need to bridge GETH at all. The bridging process takes some time.
Swap and provide liquidity
After the tokens arrive, you can now swap some BIT into other tokens in the Mantle Swap website.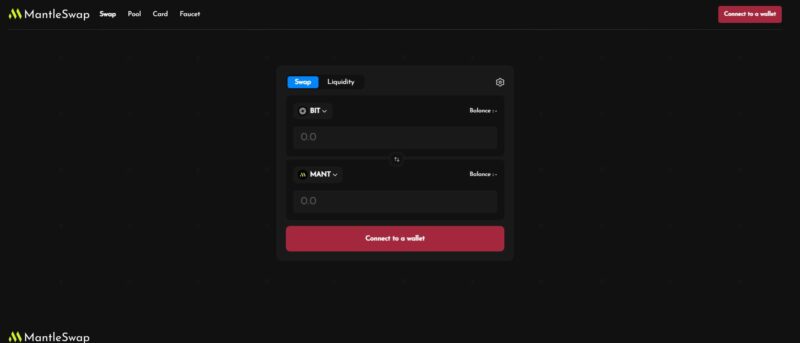 You can swap BIT for MANT, USDC and so on.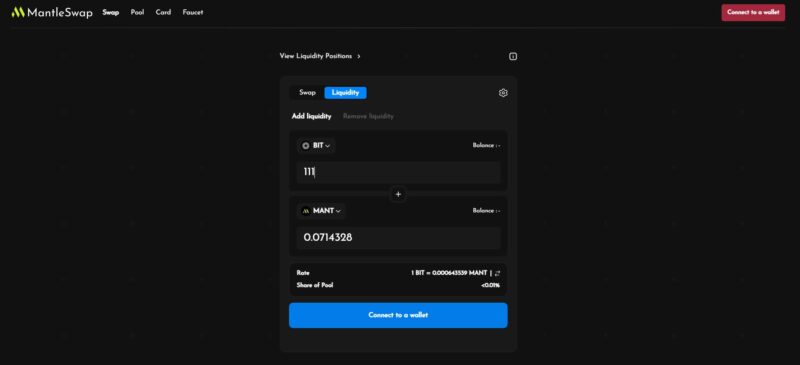 After getting at least a pair of tokens, you can go to the liquidity tab and deposit a pair of tokens. For e.g. you can use BIT and MANT, or BIT and USDC and so on. Approve the tokens and confirm the deposit.
Check out Zealy and Guild
For additional stuff, you can check out Zealy (formerly Crew3) and also join their Guild.
---
Related articles:
How To Get The Orbiter Finance Airdrop (Guide)