Lost But Not Forgotten is a quest given in a farmstead near Razor Hills in Classic WoW.
Your task is to find Kron's Amulet by killing the crocolisks at the Southfury Bank.
Here's a walkthrough and guide of Lost but not Forgotten in Classic WoW.
To begin the quest, talk to Misha Tor'kren who is in the farmstead.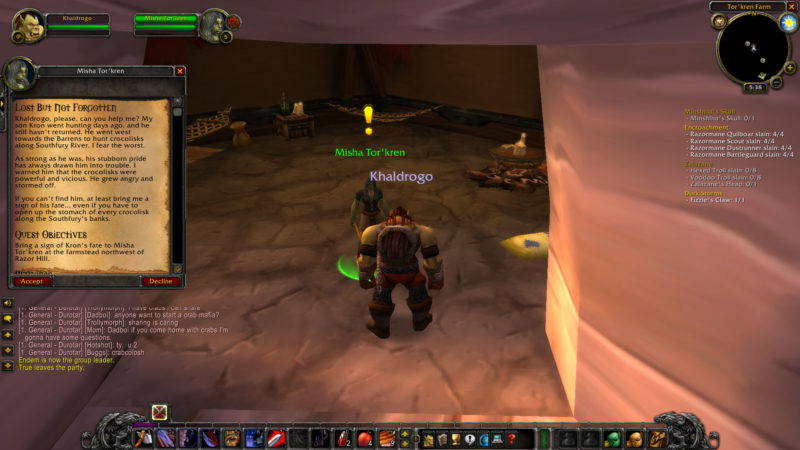 How to find crocolisks
To find the crocolisks, go to the Southfury Bank, which is the river between The Barrens and Durotar.
The exact location is shown in the map below, marked by the character's location.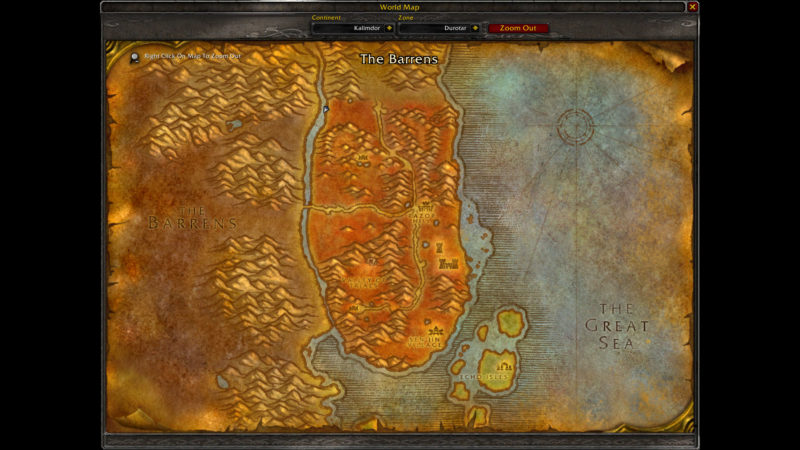 Kill the dreadmaw crocolisks to get the Kron's Amulet.
You may have to kill quite a number before getting it to drop. Why not join a party to do so?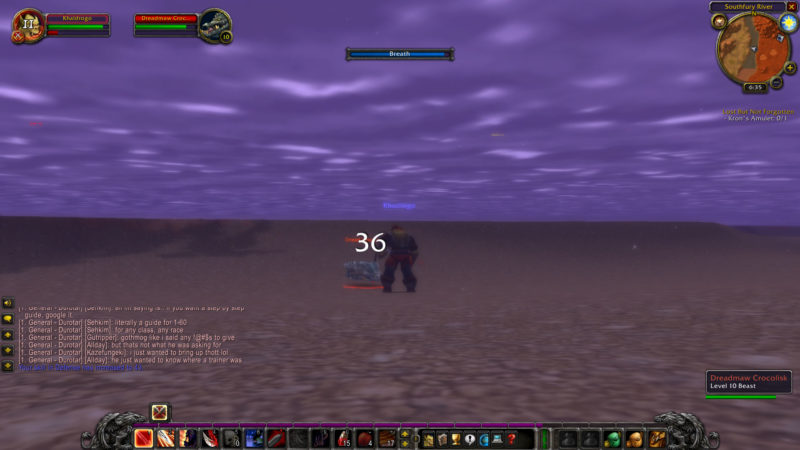 Bring the amulet back to Misha and you'll earn a Handsewn Cloak.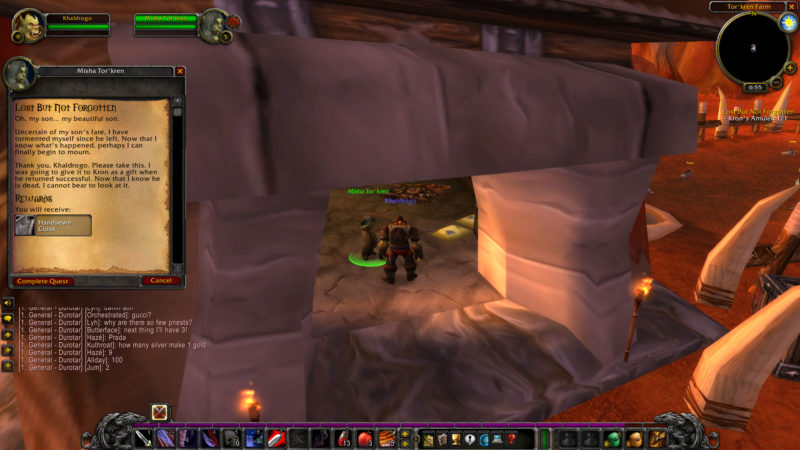 And that's all for Lost but not Forgotten in WoW Classic.
---
Related articles:
Dark Storms (Where Is Fizzle): WoW Classic Guide And Walkthrough
Practical Prey: WoW Classic Guide And Walkthrough
How To Build A Hotel: Dragon Quest Builders 2 Wiki
A Solvent Spirit: WoW Classic Guide And Walkthrough
From The Wreckage: WoW Classic Guide And Walkthrough
Vanquish The Betrayers: WoW Classic Guide And Walkthrough
Thwarting Kolkar Aggression (Attack Plans): WoW Classic Guide