Lost, But Not Forgotten is a side quest in the Torment of Hades DLC in Assassin's Creed Odyssey.
Your task is to follow a trail that eventually leads to one of Alexios' dead friends, Phoibe.
Here's a walkthrough of Lost, but Not Forgotten in AC Odyssey.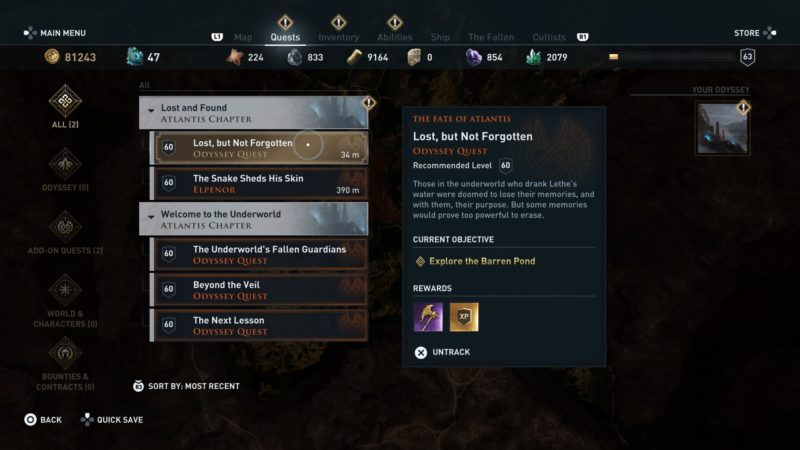 This quest is recommended for level 60 and above, but it differs according to your own level.
Get to the footsteps
To begin the quest, go to the location shown in the map below, marked as the exclamation symbol.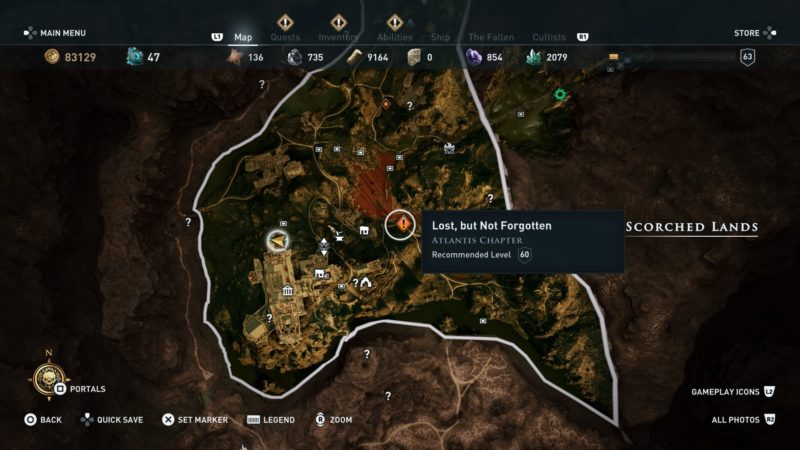 When you get there, you'll see some small footsteps. Interact with it to begin.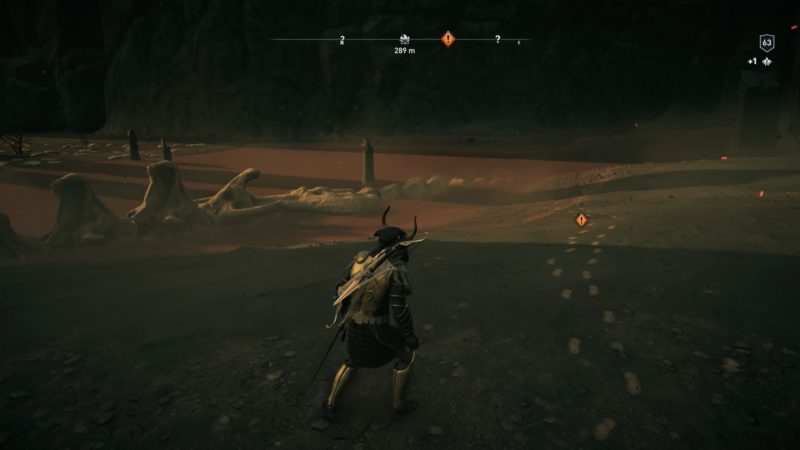 Explore the barren pond
Just nearby, you'll see huge bones belonging to probably a dinosaur or some sort of behemoth.
You have to interact with one of the items (dolls) near the bones.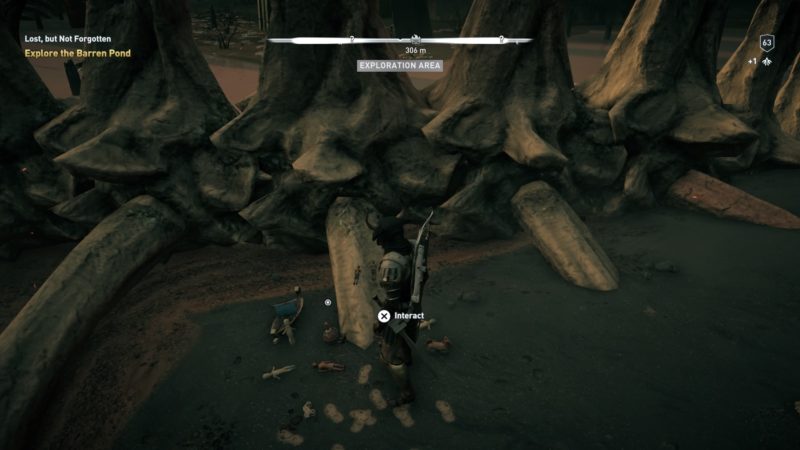 The next clue is further ahead, nearer to the huge building.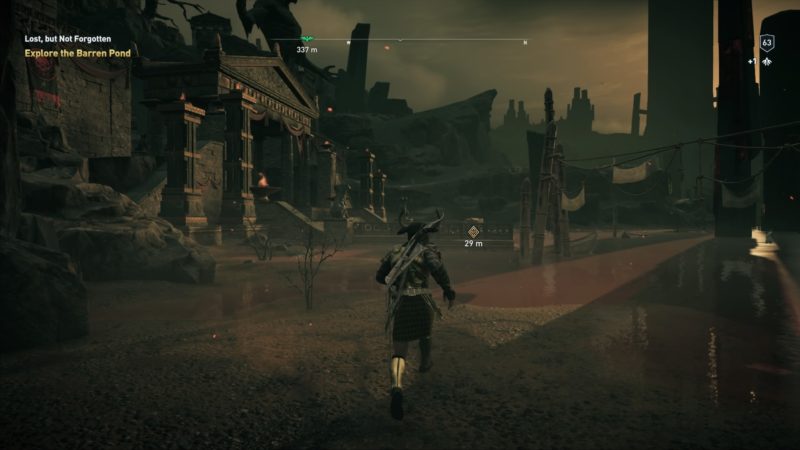 Interact with a note here (image below).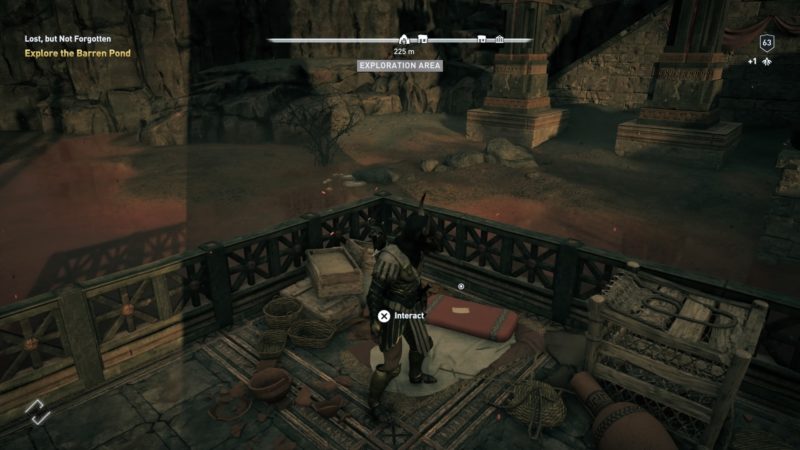 Find the lost child
Now, look for a lost child last seen at the center of the Scorched Lands. The exact location is shown below.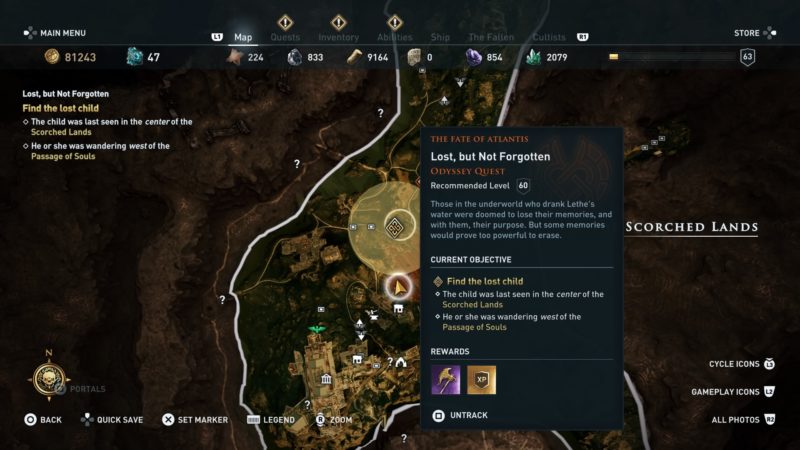 As you get nearer, use Ikaros to pinpoint the exact location. Go towards the marked area and a cutscene will load.
Alexios will meet Phoibe again but this time she doesn't remember anything.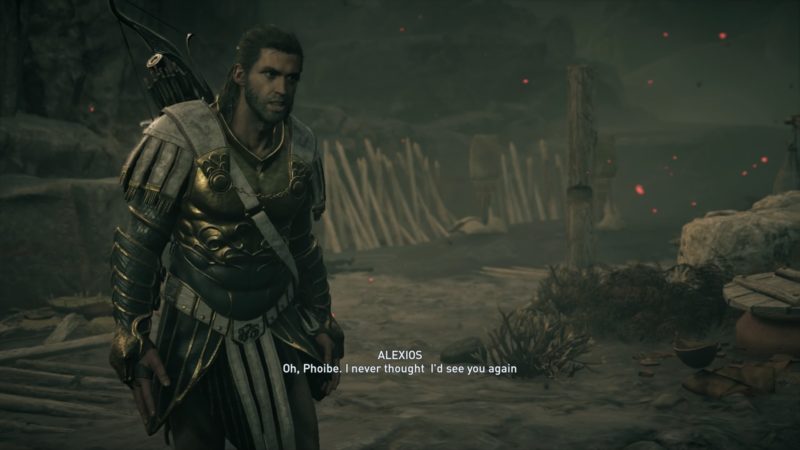 During the conversation, I chose all the honest options.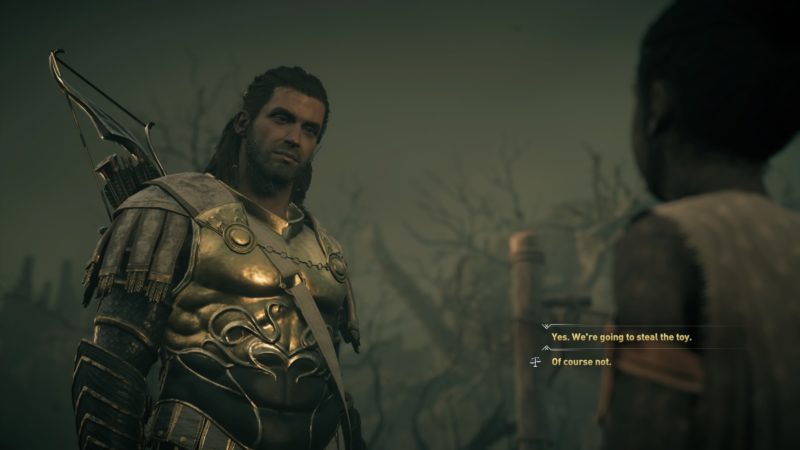 Go with Phoibe to the Pit of Deprivation
Phoibe's eagle statue was stolen and you have to get it back. Get to the pit at the exact location shown below.
It's west of the Scorched Lands.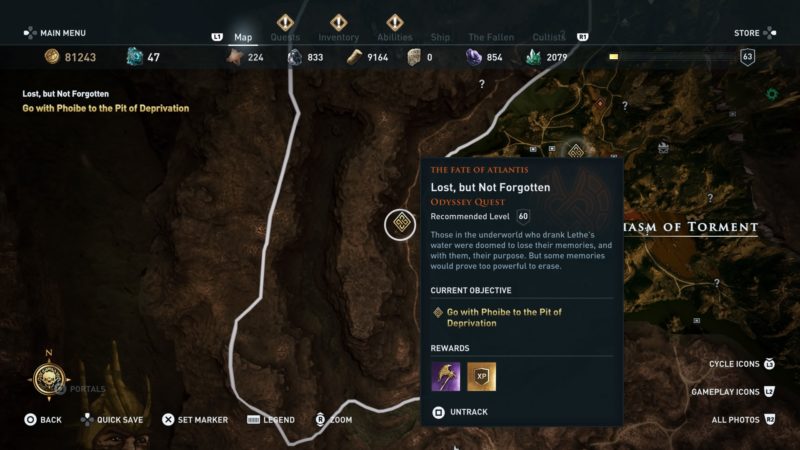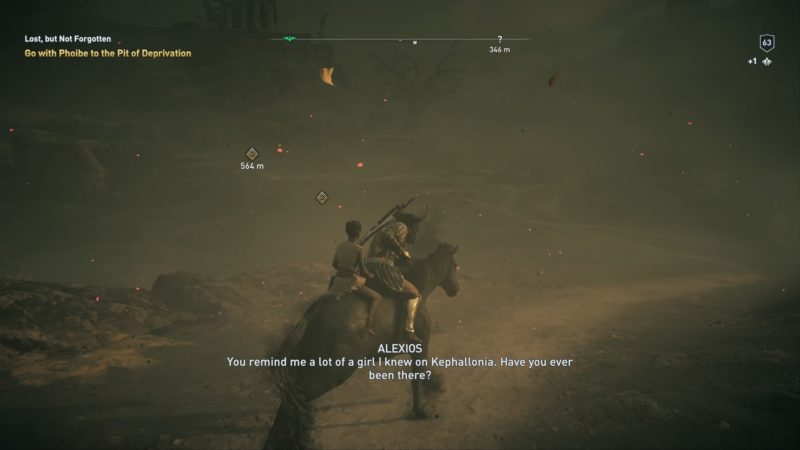 When you arrive, you'll see a huge hole on the ground.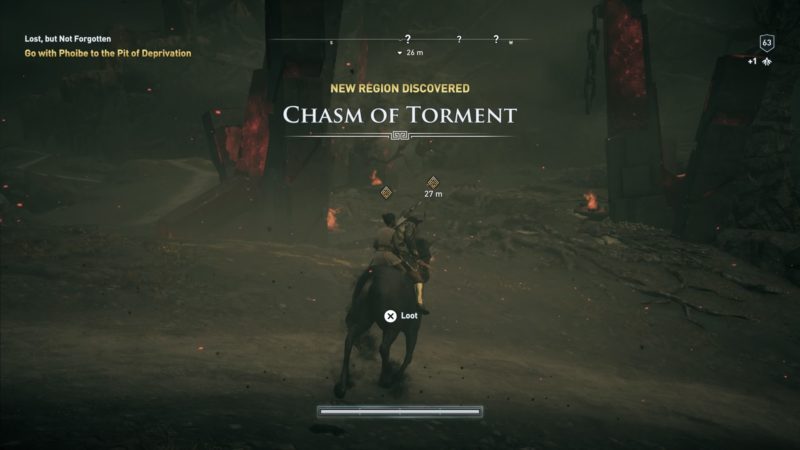 Jump into the pit to look for the statue.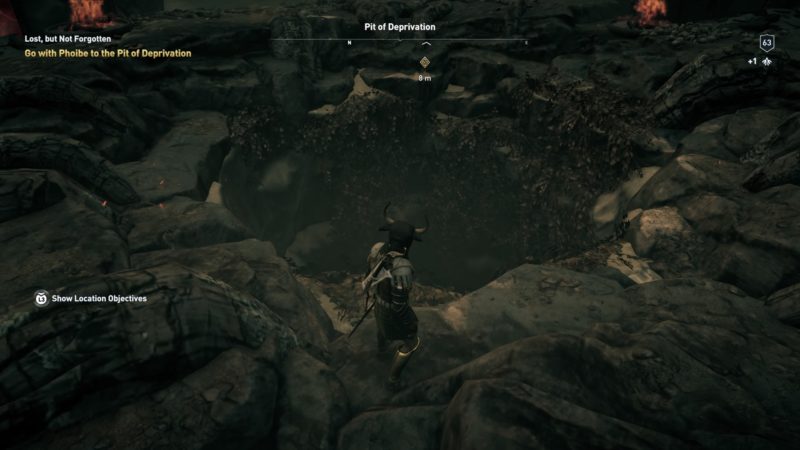 Acquire Phoibe's toy eagle
After jumping down, you'll see an area where you can walk through.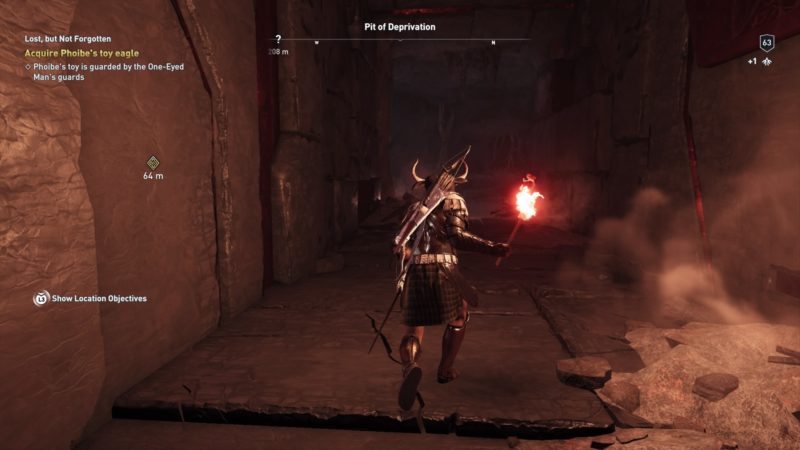 Keep going until you reach these platforms with lava on the ground. Jump to the next side.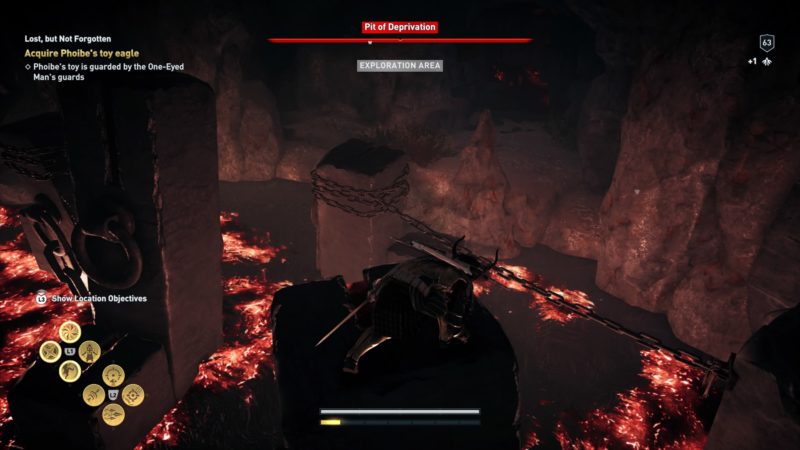 On the way there, you may seem some Rifts that needs closing. You can avoid fighting those escaped souls first.
Keep going until you'll meet some guards. Kill all of them.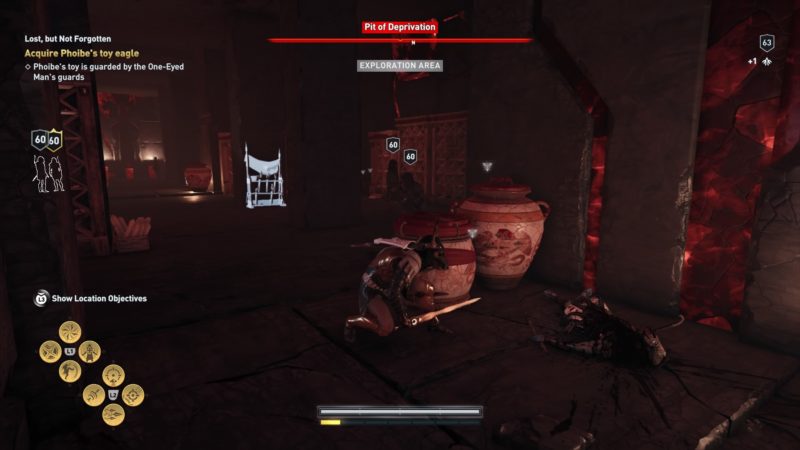 After eliminating all of the guards, the eagle statue (toy) is just there. Take it.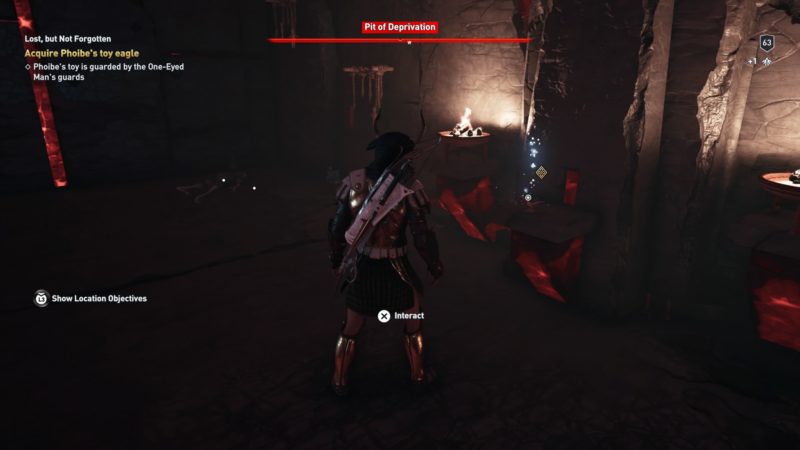 Return the eagle to Phoibe
Now, bring the eagle toy back to Phoibe. There are actually two Rifts inside the area. You can seal them all by entering the Rift and killing the escaped souls.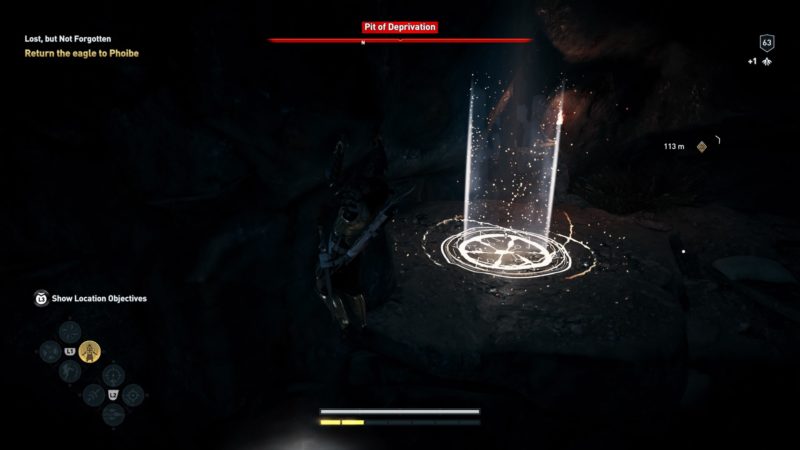 Once you're done, go back up the same way you came down.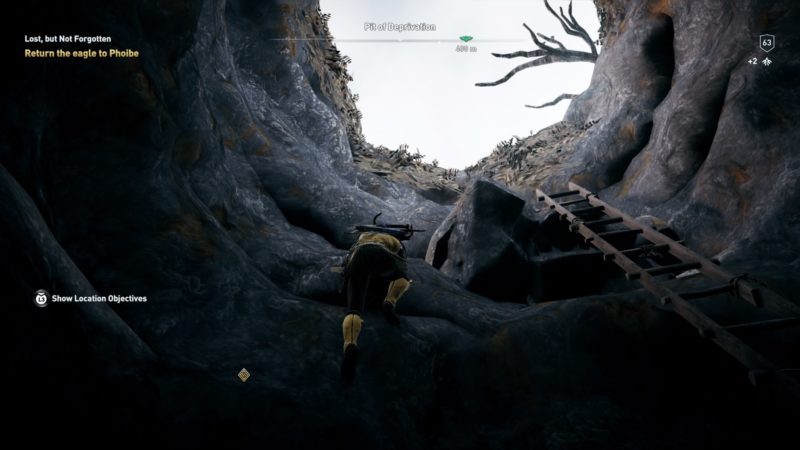 Talk to Phoibe and the quest completes here.
You'll get an Axe of Deprivation as reward.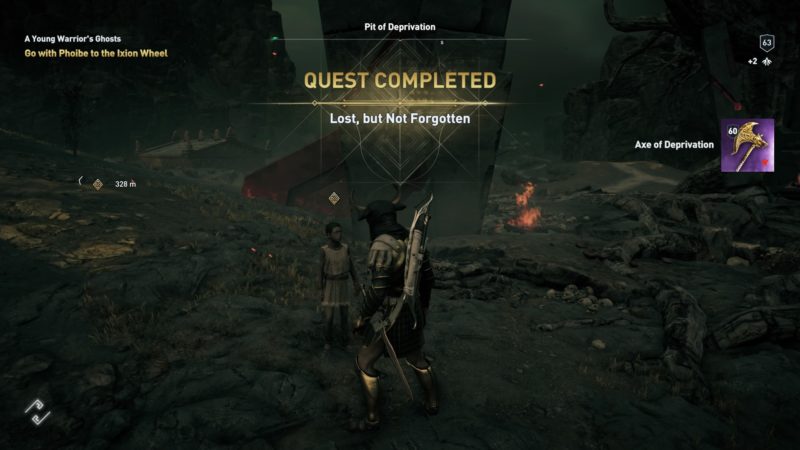 ---
Related articles:
Beyond The Veil: AC Odyssey Walkthrough
The Weight Of Sparta: Assassin's Creed Odyssey Walkthrough
Arms Of Atonement: Assassin's Creed Odyssey Walkthrough
A New Lease On Death: Assassin's Creed Odyssey Walkthrough
Guardian Of The Gates: Assassin's Creed Odyssey Walkthrough
Pay The Ferryman: Assassin's Creed Odyssey Walkthrough