Life of the Party is a side mission by Mordecai at Pandora in Borderlands 3.
Your task is to follow him to a kid's birthday party and participate in the event.
Here's a walkthrough of Life of the Party in Borderlands 3.
This mission is recommended for level 30 and above.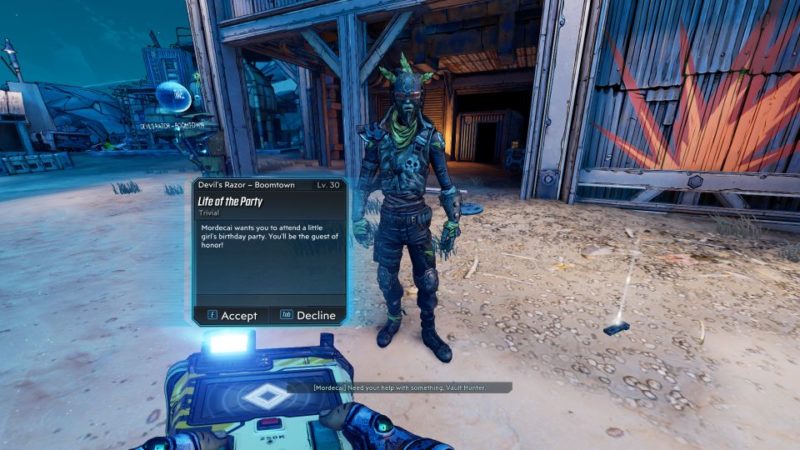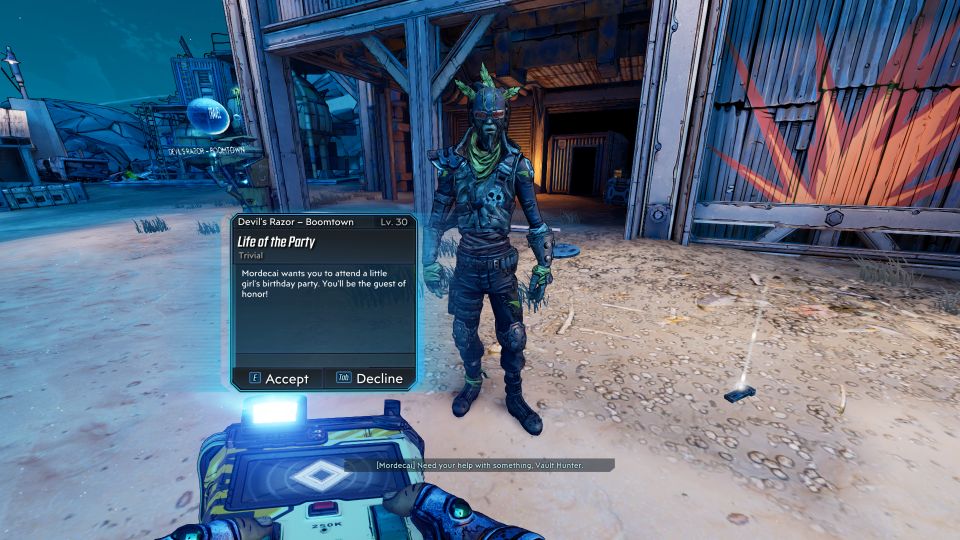 Collect special flowers
Before attending the party, head to the location shown below to collect five flowers.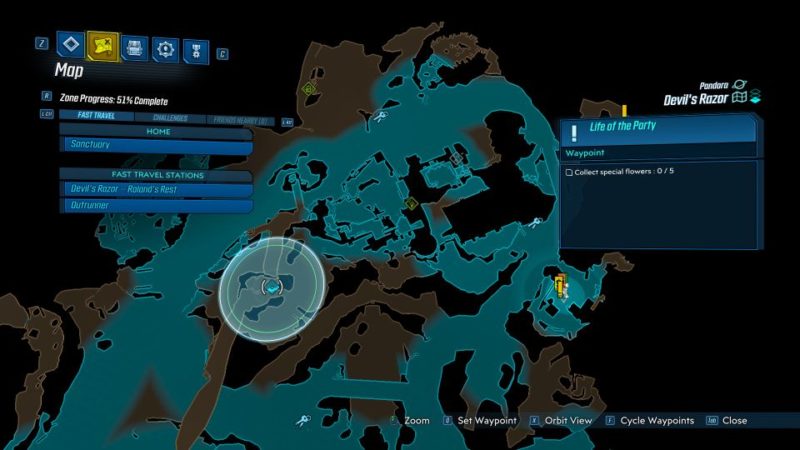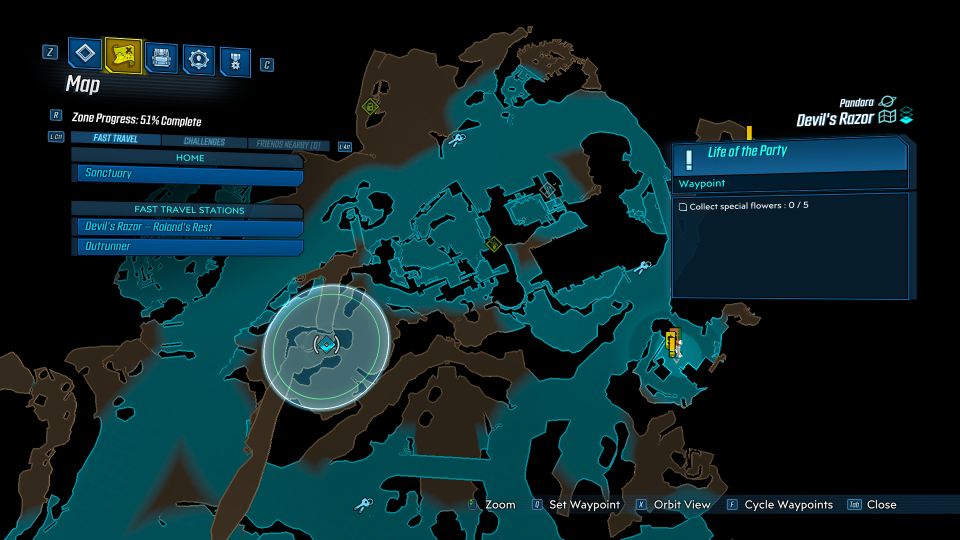 There'll be plenty of skags in the area of each flower. You can kill them with your vehicle before picking the flowers up.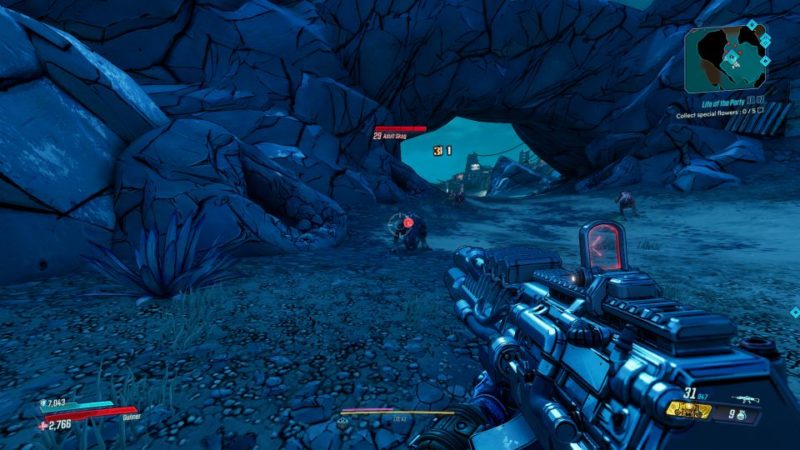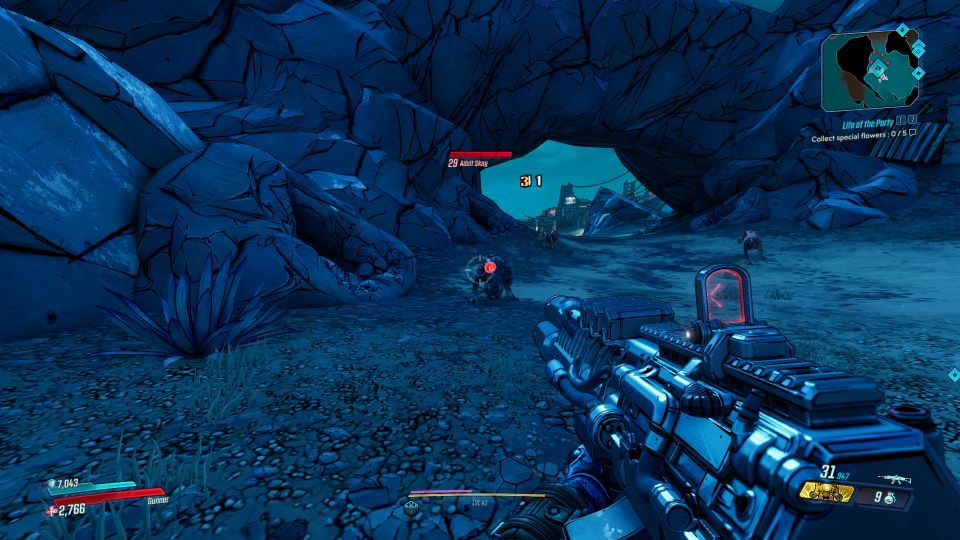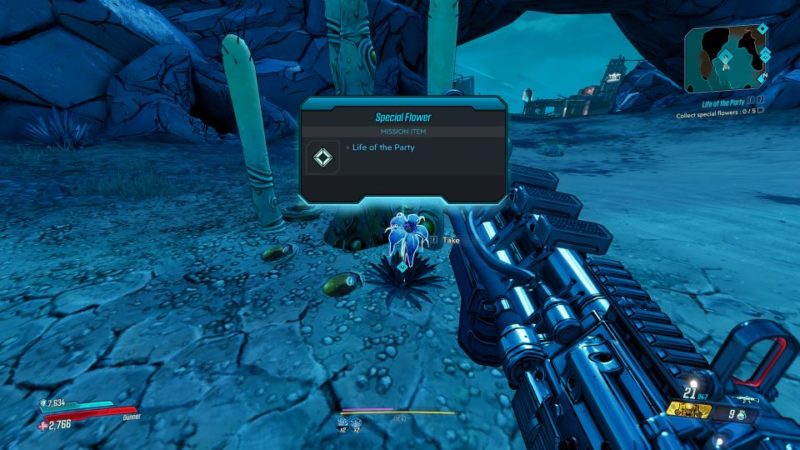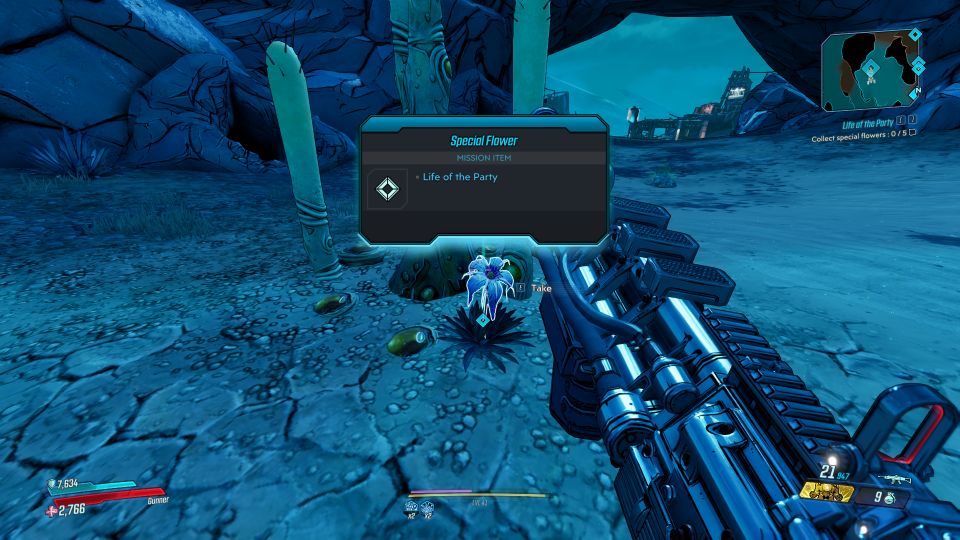 Meet Mordecai
Once you have the flowers, head to the party and meet Mordecai. The location is shown below.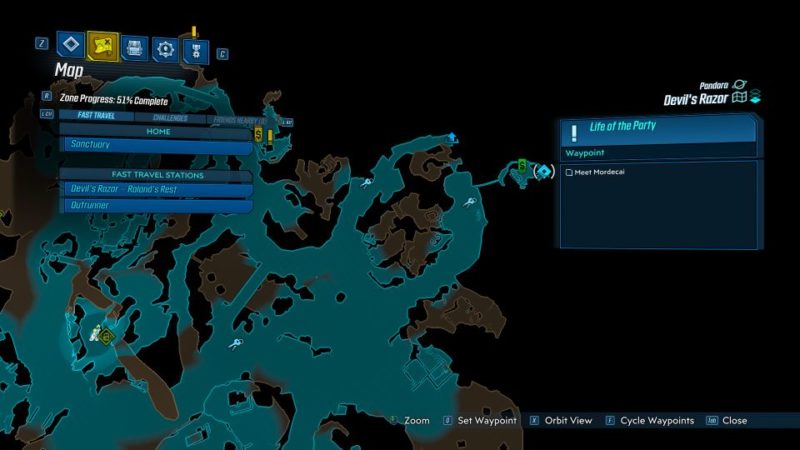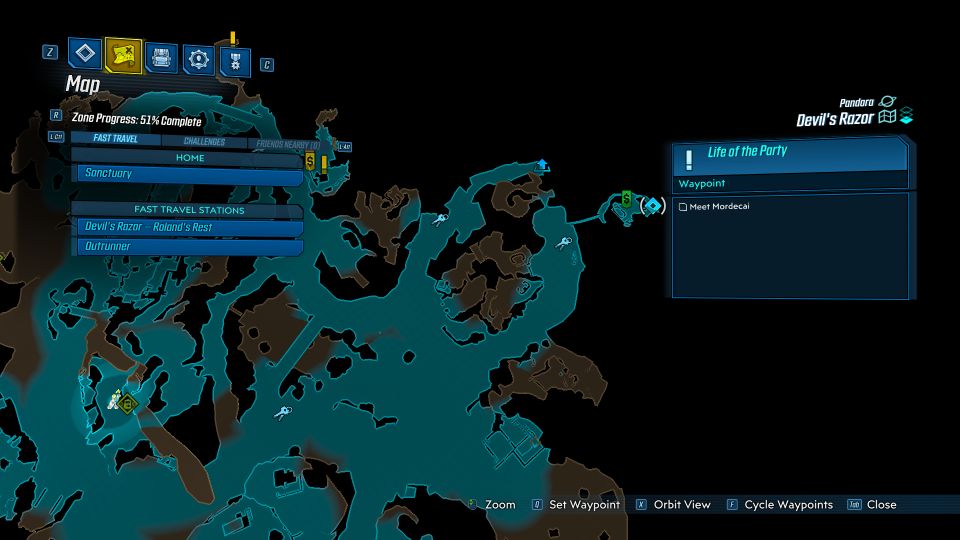 You'll probably have to walk in unless maybe you have a cyclone.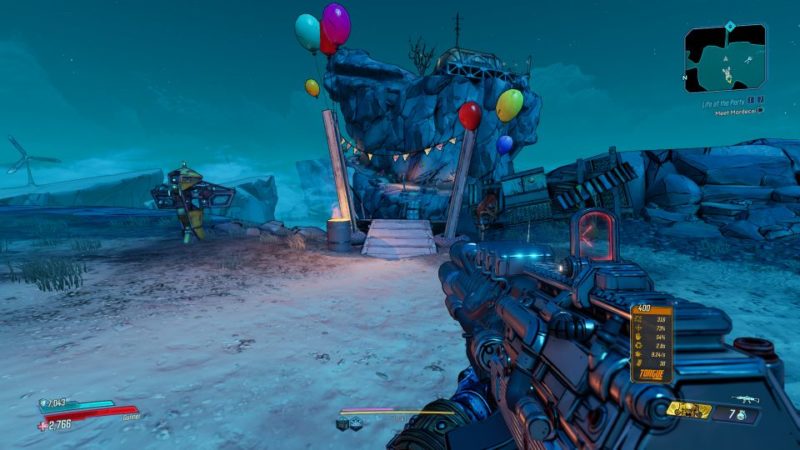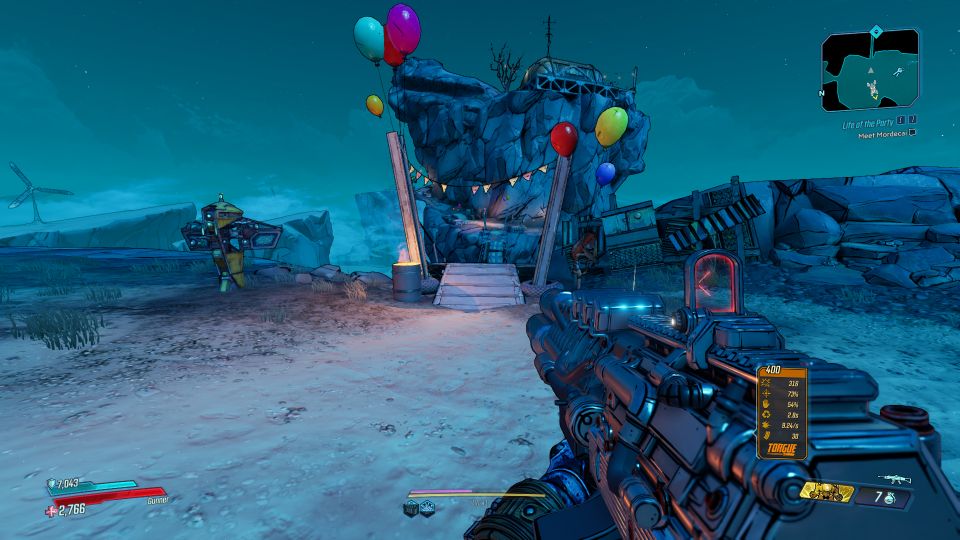 Speak with Mordecai.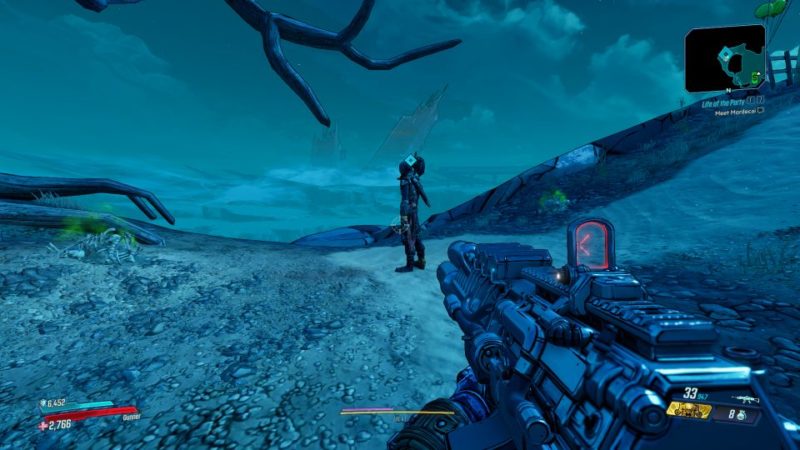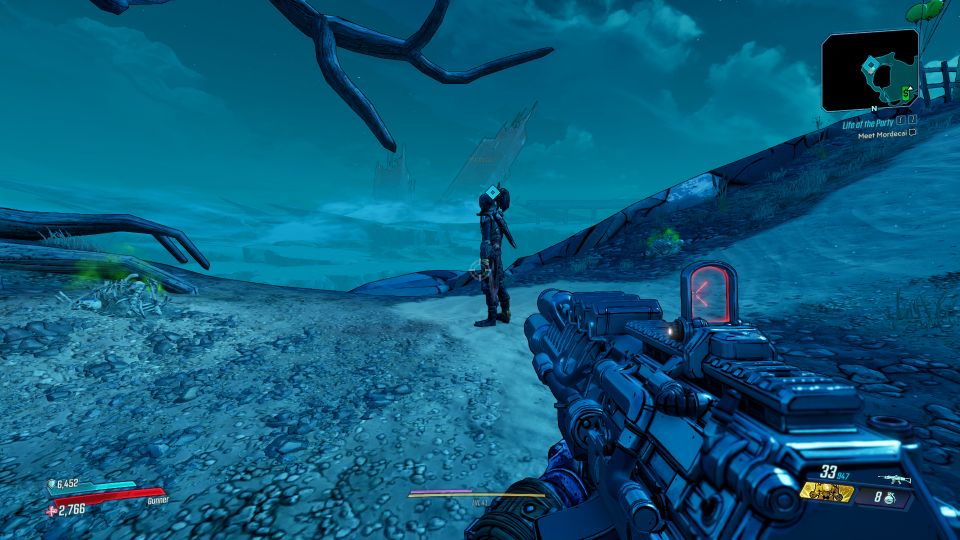 Place flowers on grave
The kid happens to have passed on. Place the flowers on her grave.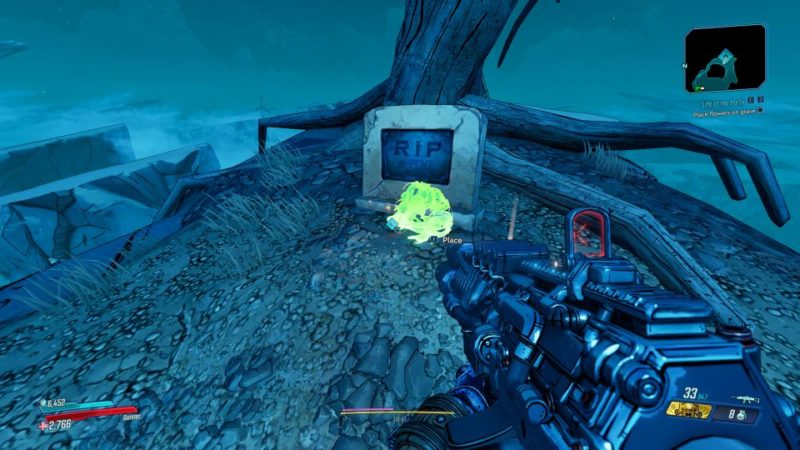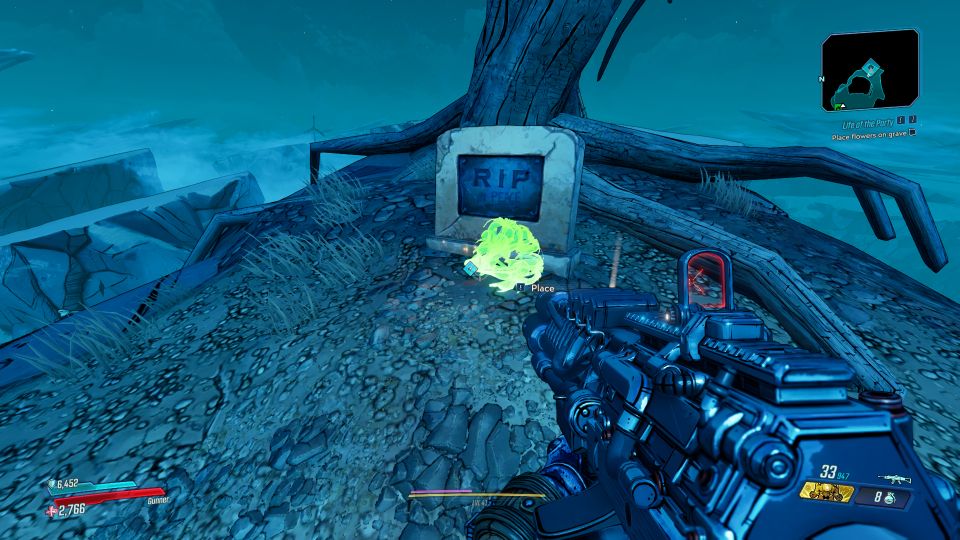 Talk to Hirschim
Speak with the girl's dad, Hirschim.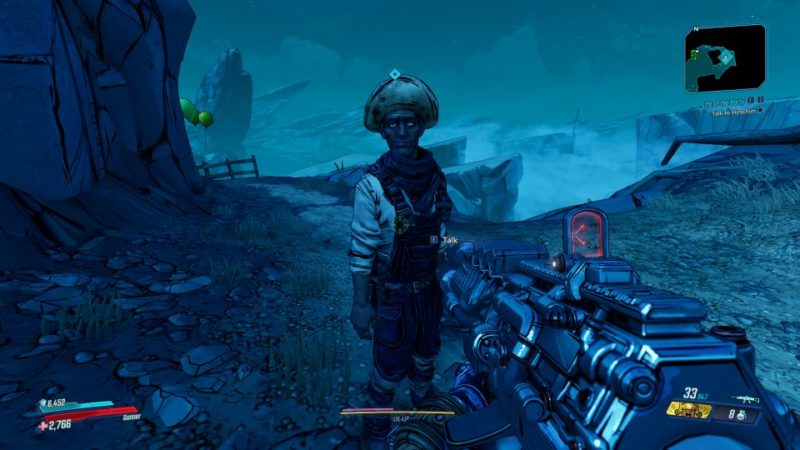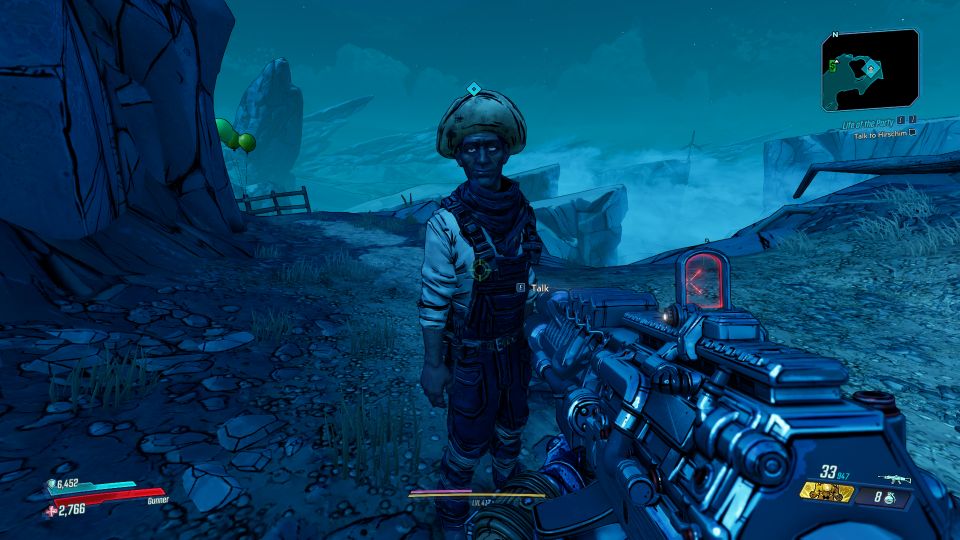 Follow him to attend the party.
Have some cake
Your first objective is to have some cake. You can eat just 2, or beat the daughter's record of 12 cakes.
If you wish to finish the mission feeling happy, let his daughter keep her records.
After eating 2 cake, speak with Hirschim.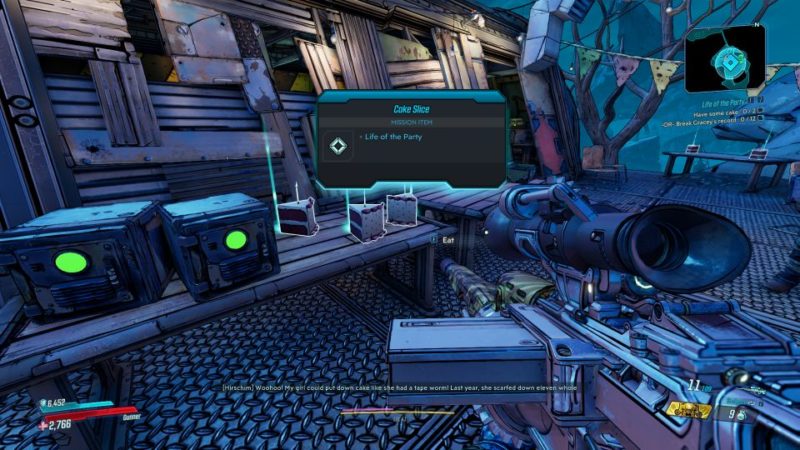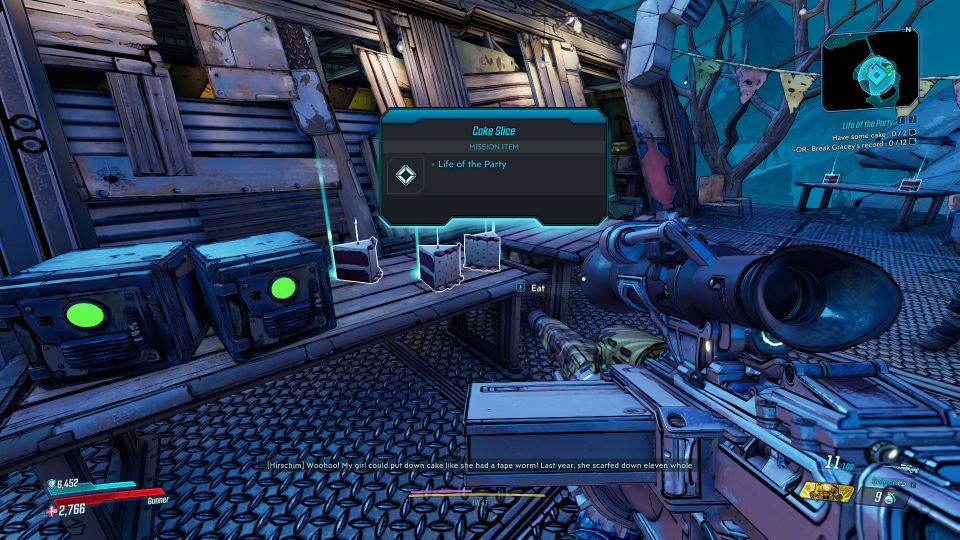 Throw grenades
The next game is to throw grenades. Throwing 5 grenades past the big hole is sufficient.
If you hit 50 or more, you'll be exceeding his daughter's record. Similarly, I chose to keep the score below 50.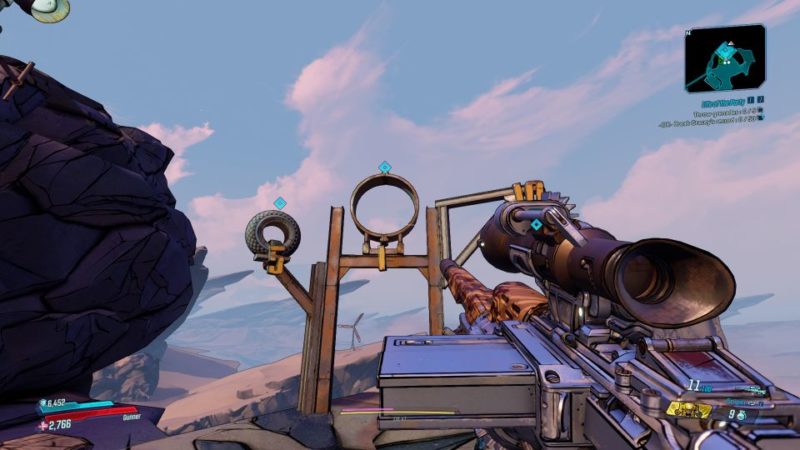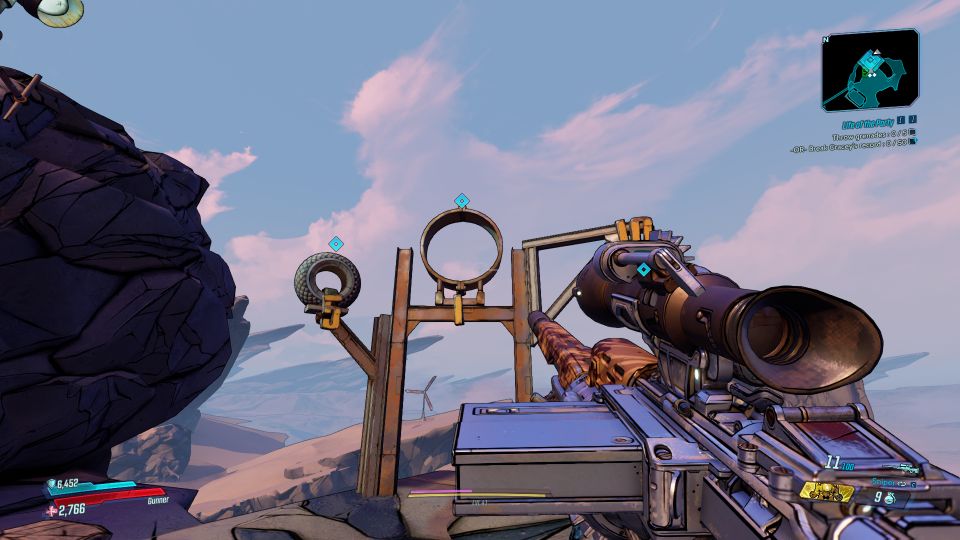 Tell him you're tired after 5 grenades.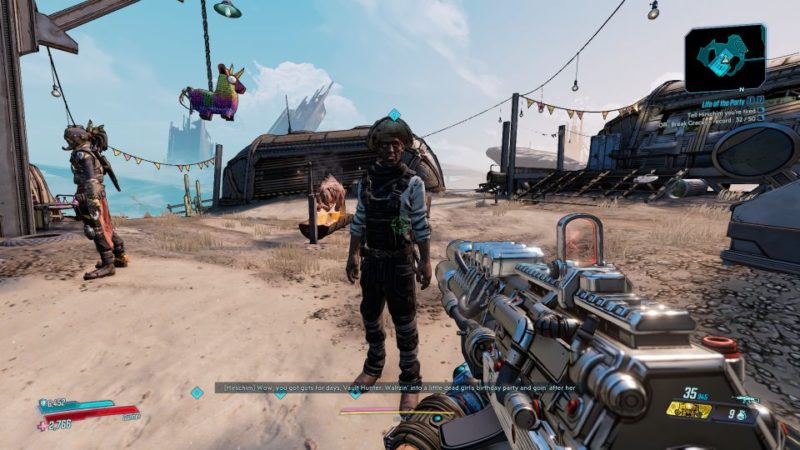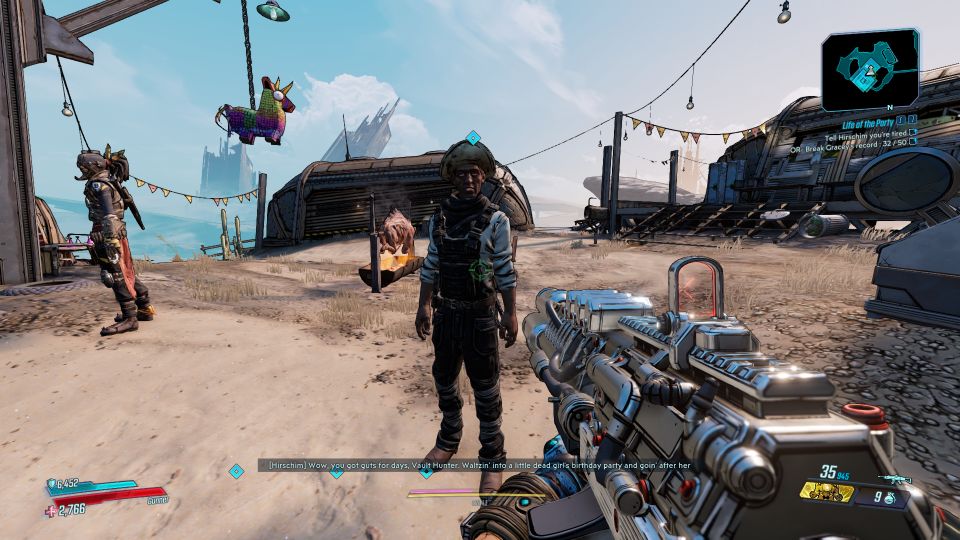 Shooting game
Next would be a game of shooting rakk (bird).
Pet the dog to start.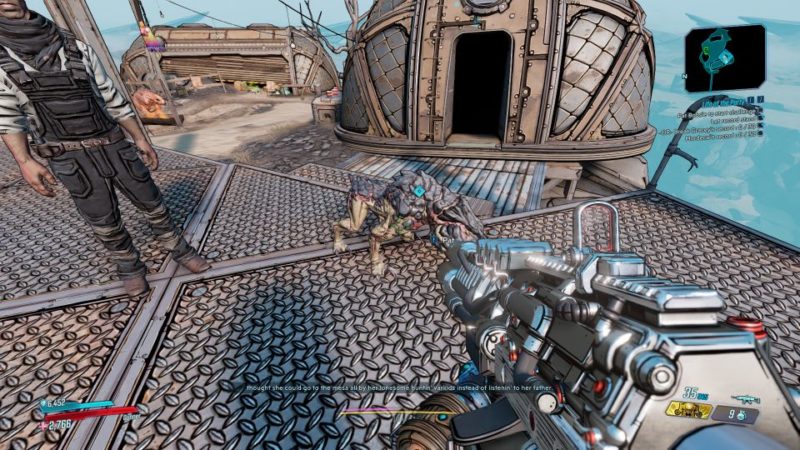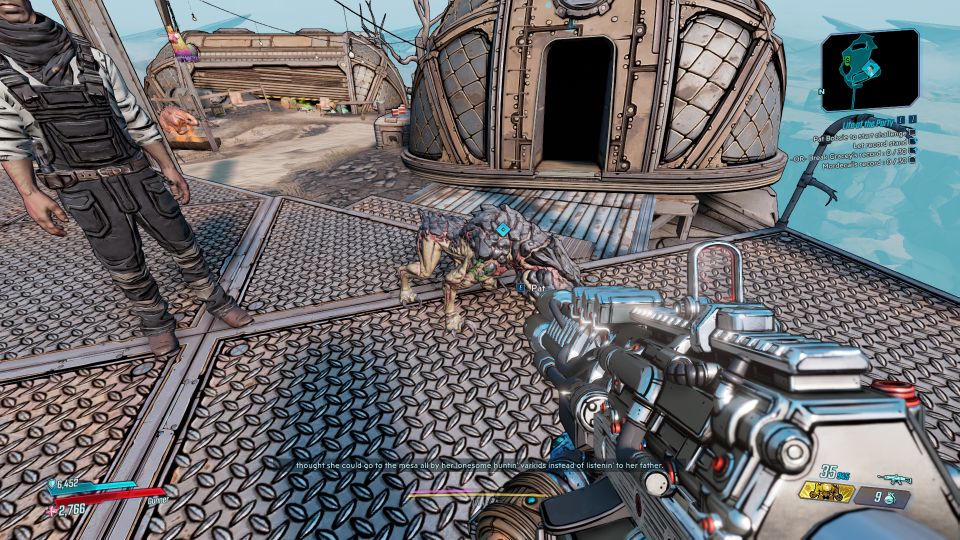 This time, you also have an option to exceed the daughter's record or lose to her.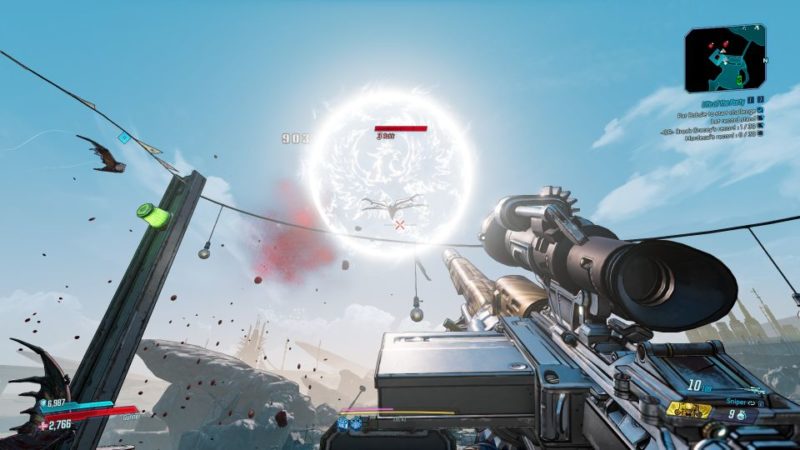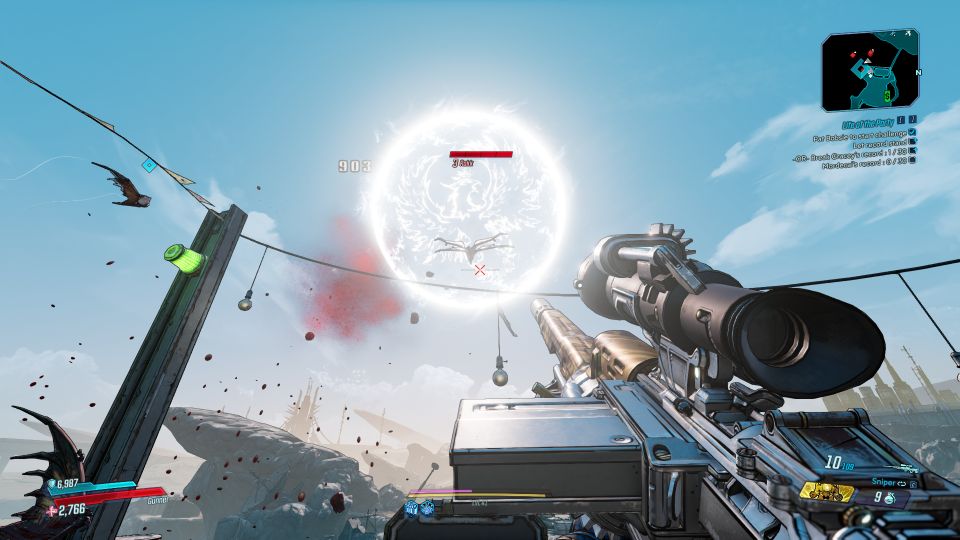 There's a time limit countdown for this mission.
If you had let the daughter keep her record for all 3 games, then Hirschim would be happy.
Destroy the pinata
He would let you destroy the pinata which will drop a couple of weapons.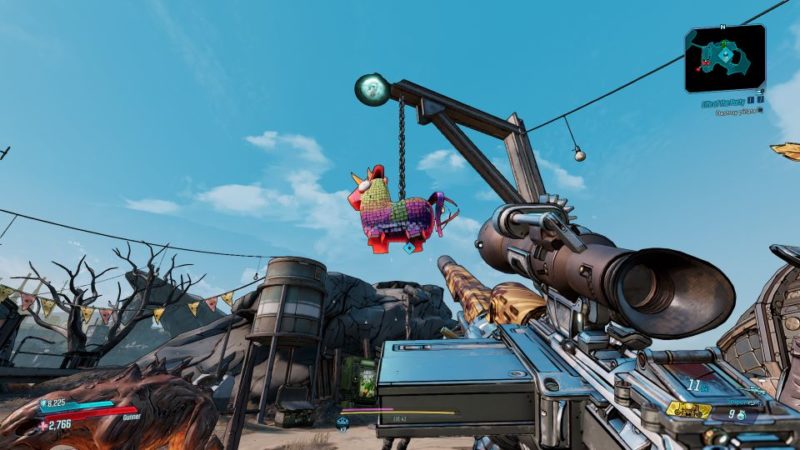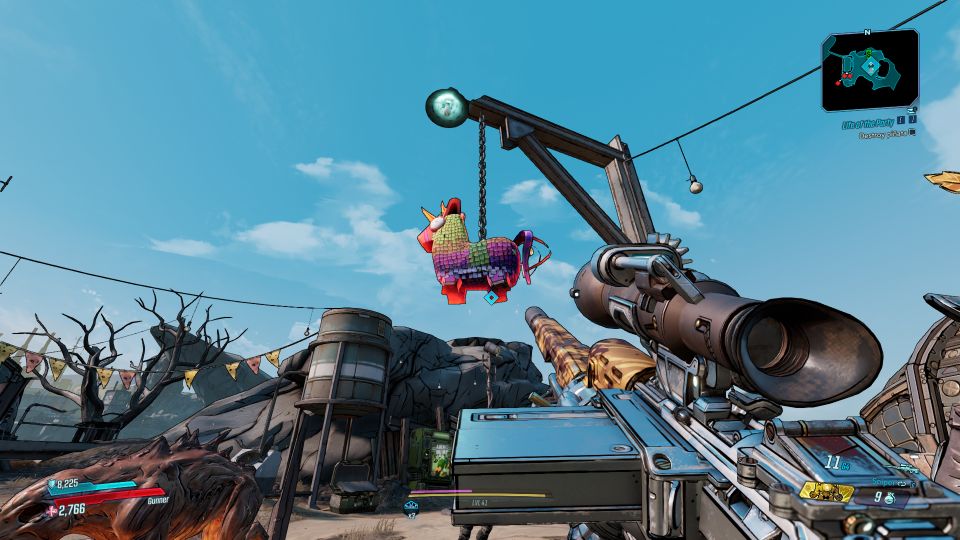 The mission completes here.
He'll also hand over a legendary pistol to you.
If you had beaten the daughter's record, he'll be probably be depressed.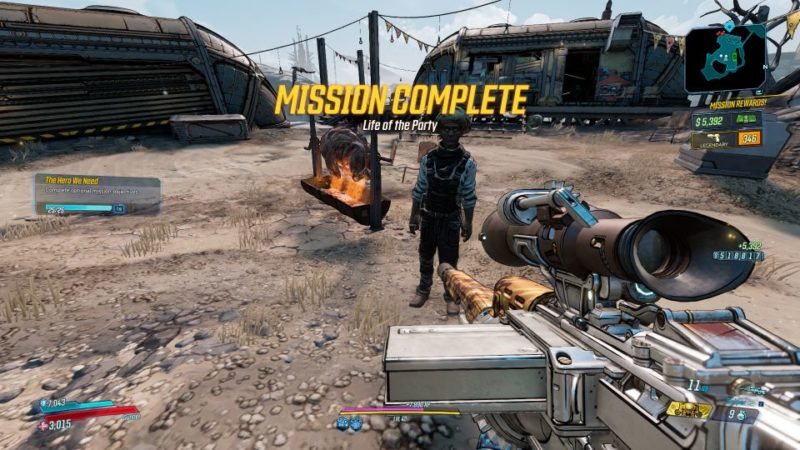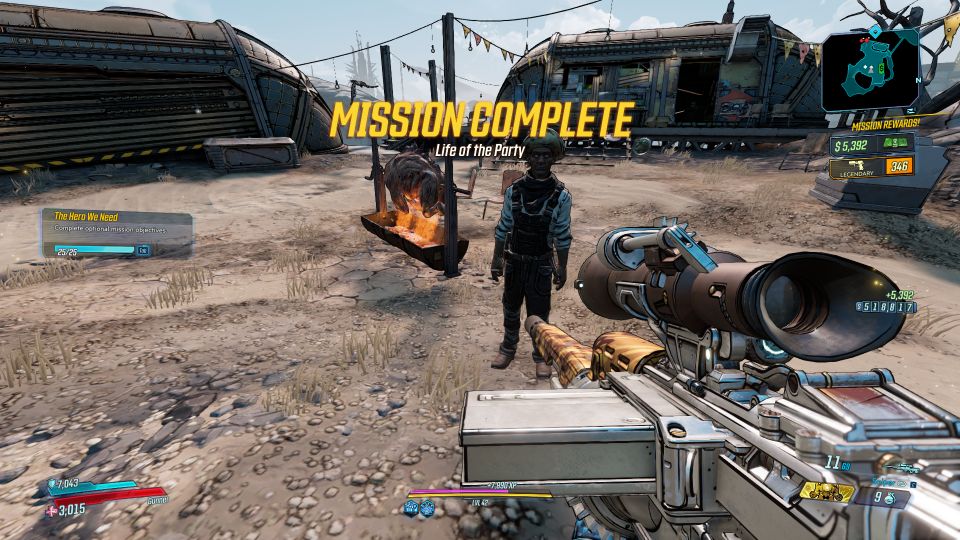 ---
Related articles:
Wildlife Conservation: Borderlands 3 Walkthrough And Guide
Boom Boom Boomtown: Borderlands 3 Walkthrough
The Demon In The Dark: Borderlands 3 Walkthrough
Childhood's End: Borderlands 3 Walkthrough And Guide
ECHOnet Neutrality: Borderlands 3 Walkthrough And Guide
Fire In The Sky: Borderlands 3 Walkthrough And Guide