Lego Speed Champions is the newest DLC in the popular racing game Forza Horizon 4.
In this newest DLC, it introduced a bricks challenge where you have to do stuff to earn bricks.
Here's a guide on Watch Your Step in Forza Horizon 4 (Lego Speed Champions).
Your objective is to smash 50 Lego Brick Piles within 30 seconds.
Watch Your Step
This challenge is also really easily doable. You will earn 30 bricks for completing this challenge and it's ranked at medium difficulty.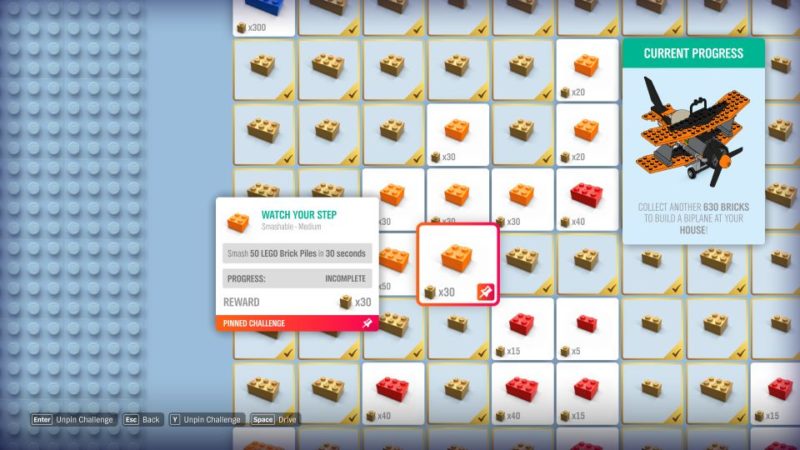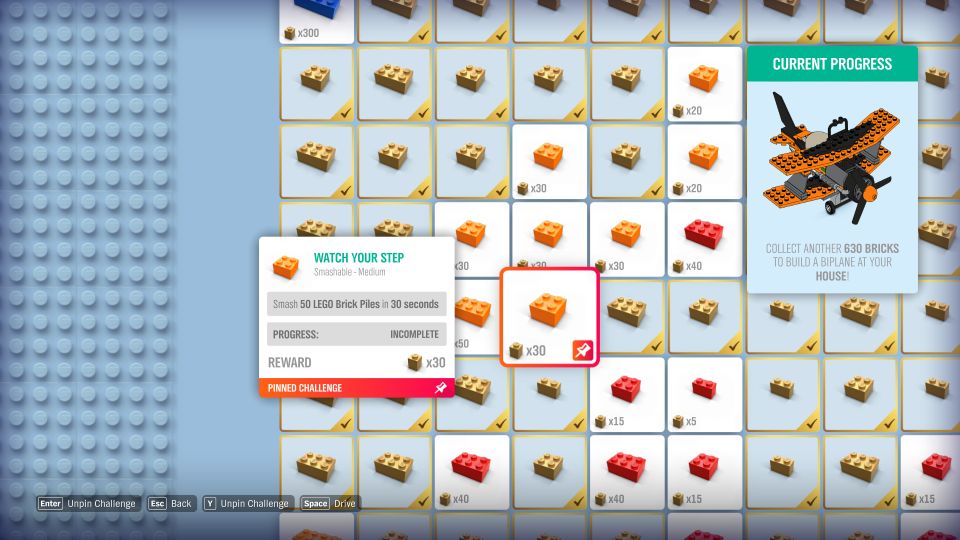 Where to find Lego Brick Piles
The best place to find the Lego Brick Piles is probably at where my cursor is shown in the map below. It's the Stunt Park where there are all kinds of obstacles inside.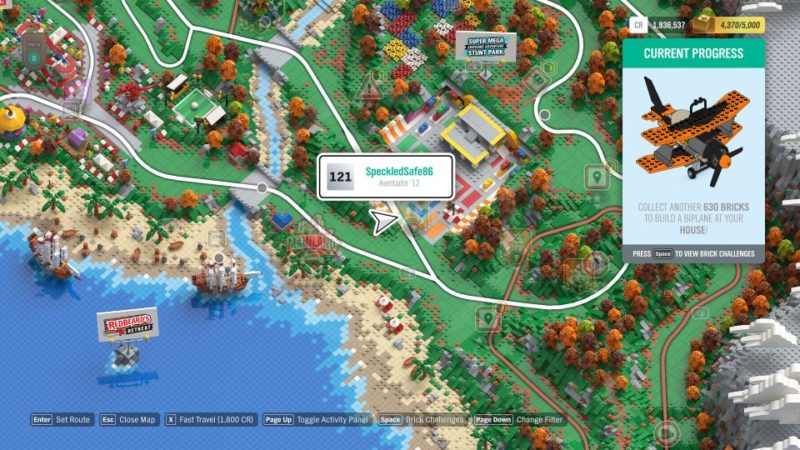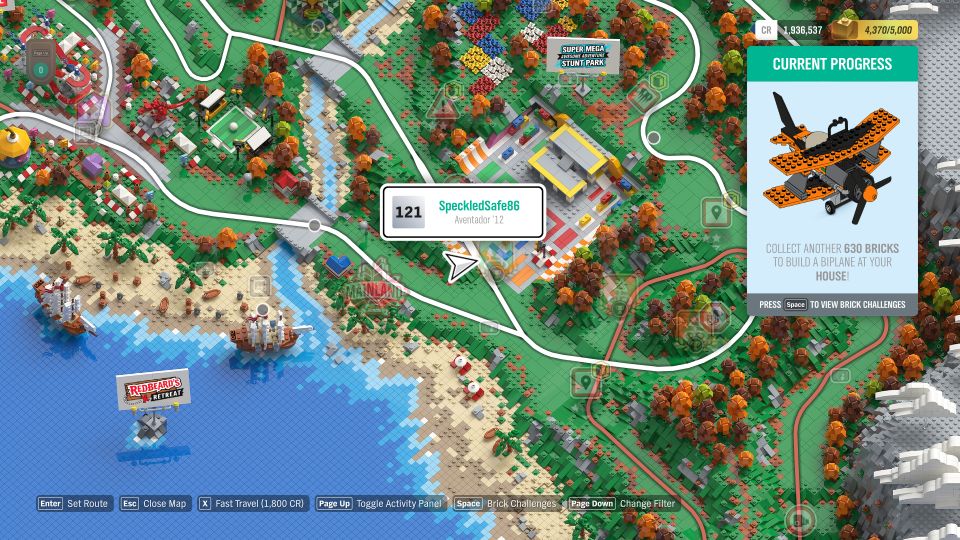 You may have been here in some of the race tracks. Just smash these brick piles and you're done.
You will get at least 6 bricks every time you knock into a pile.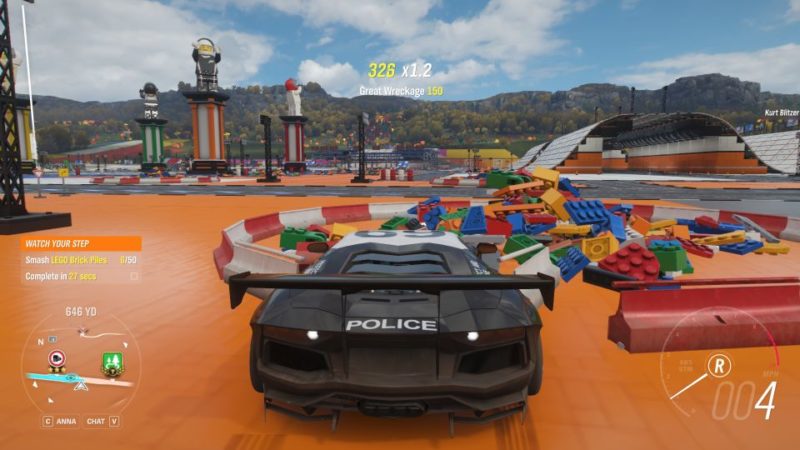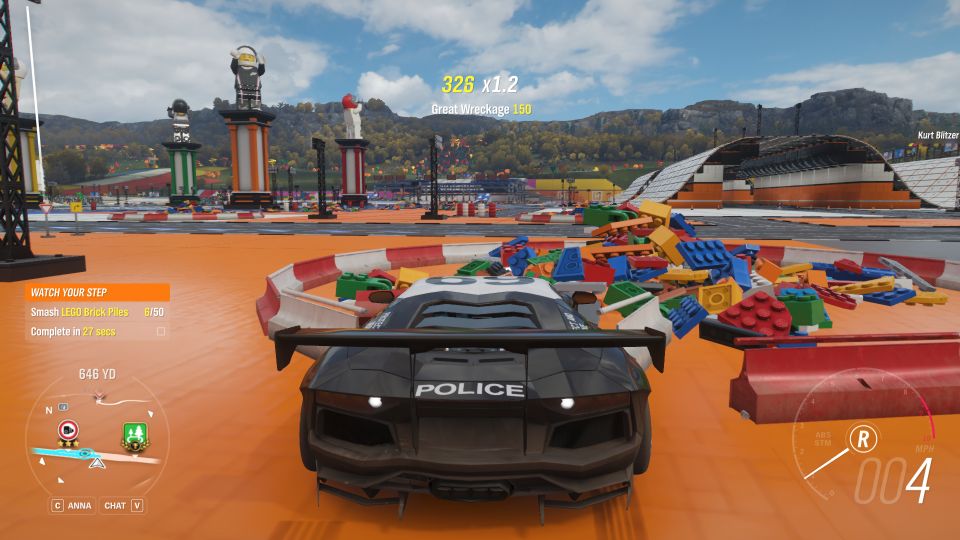 It's easily doable within 30 seconds. And that's it.
---
Related articles:
How To Find 50 Barrels: Forza Horizon 4 (Lego Speed Champions)
Smash 3 Coffee Carts: Forza Horizon 4 (Lego Speed Champions)
Smash 30 Chairs: Forza Horizon 4 (Lego Speed Champions)
Games Like Dwarf Fortress: 7 Alternatives You Can Play
Lego Speed Champions (Forza Horizon 4): Alien Energy Cell Locations
Lego Speed Champions (Forza Horizon 4) – All Alien Plant Locations