Leaders of the Fang is a quest related to the Wailing Caverns dungeon in Classic World of Warcraft (WoW).
Your task is to slay the four leaders or bosses who are inside the Wailing Caverns.
Here's a brief walkthrough of Leaders of the Fang in WoW Classic.
To unlock the quest, you need to talk to Nara Wildmane in Thunder Bluff, or get someone else to share the quest.
Lord Pythas and Lord Serpentis
After going through the proper entrance of Wailing Caverns and after some straightforward routes, you will come across different pathways.
You can either follow the road to the left or right, or go down to the river where the crocolisks are.
To look for Pythas and Serpentis, you need to go to the bottom right way.
To find these two bosses, go to the river and head right.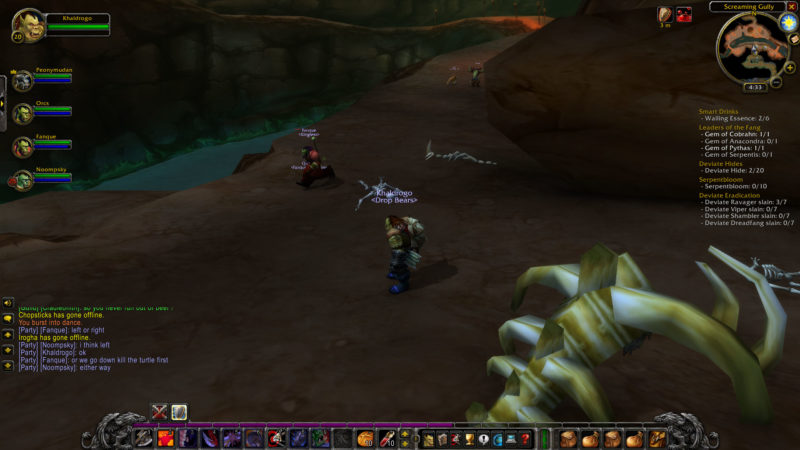 Kill the crocolisks along the way. Keep following the left side whenever there are branching routes.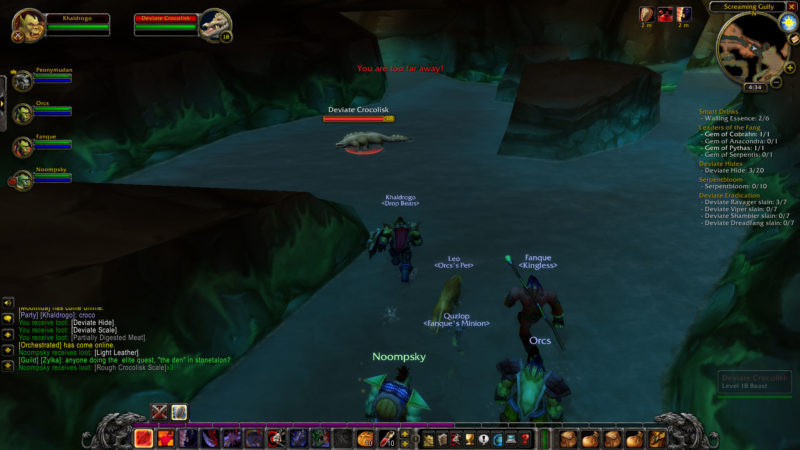 Your first boss will be Lord Pythas. Nothing really hard here.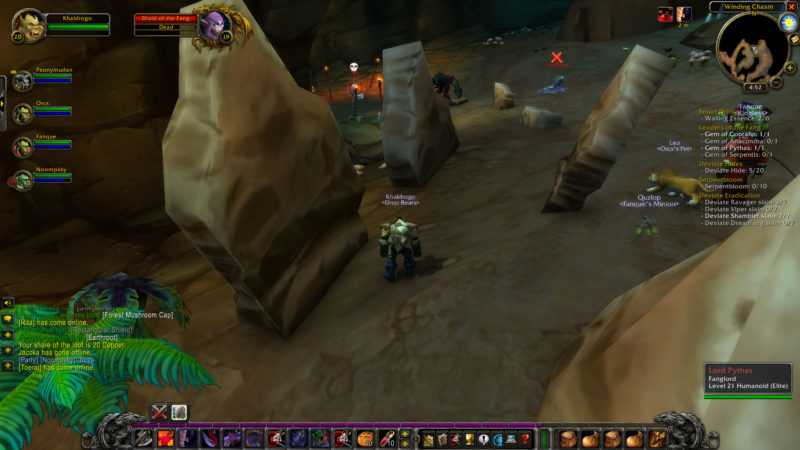 Continue following the route and keeping towards the left pathways.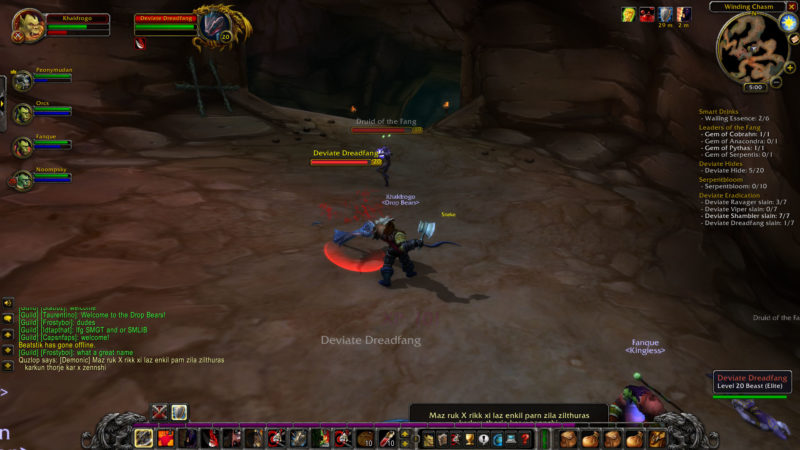 You will then come across a Thunder Lizard type of beast named Skum. You can take him out first.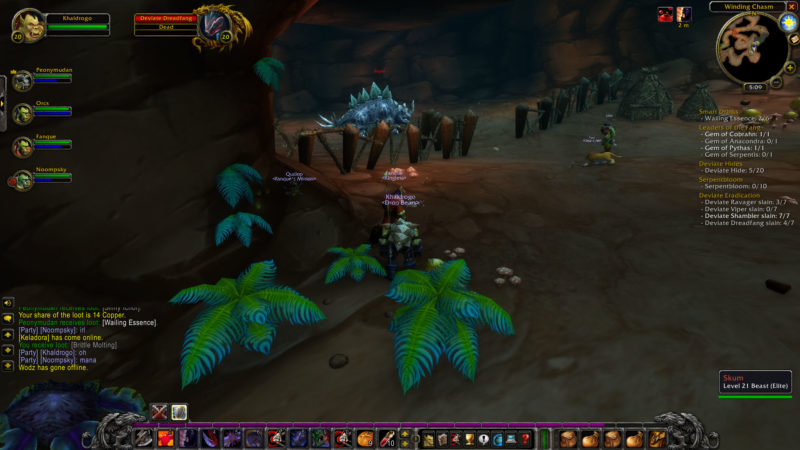 Continue all the way until you reach Lord Serpentis. On the right, you see Serpentis.
On the left, there's a huge monster. Take out one of them first.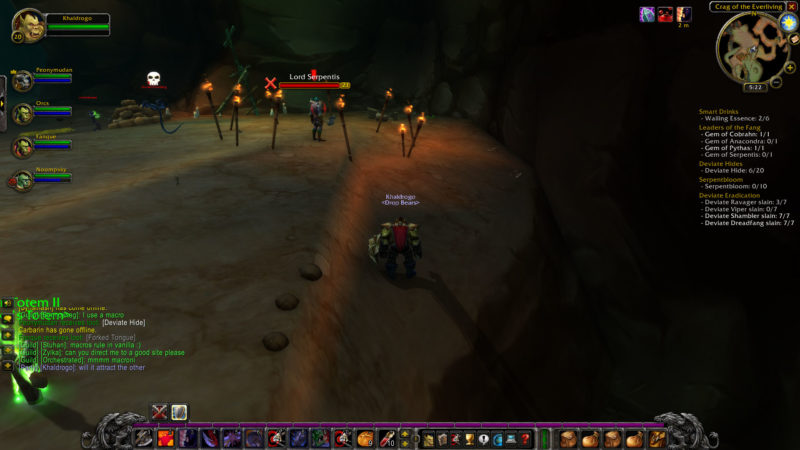 The big monster is not a leader of the Fang but you may get some loot, but he's pretty strong.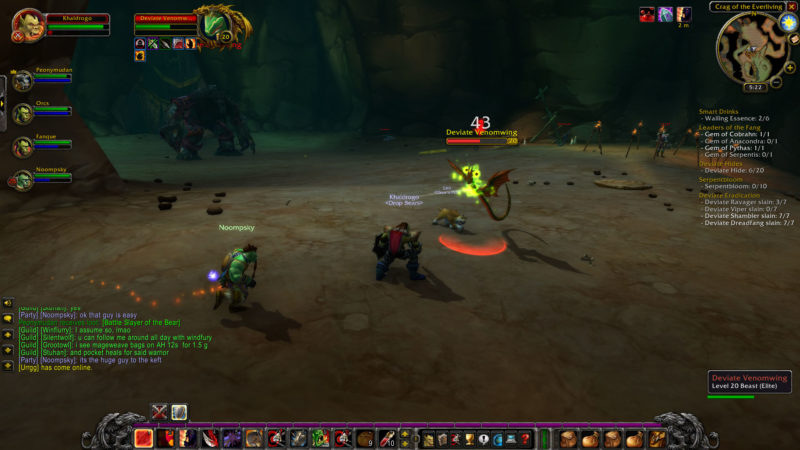 Once you're done, jump down and you'll be back to where you started.
When you're back at the branching pathways in the beginning, go left this time.
Lord Cobrahn
To look for Lord Cobrahn, head towards the bottom left river this time.
Keep going until you meet Lord Cobrahn. Defeat him and get the gem.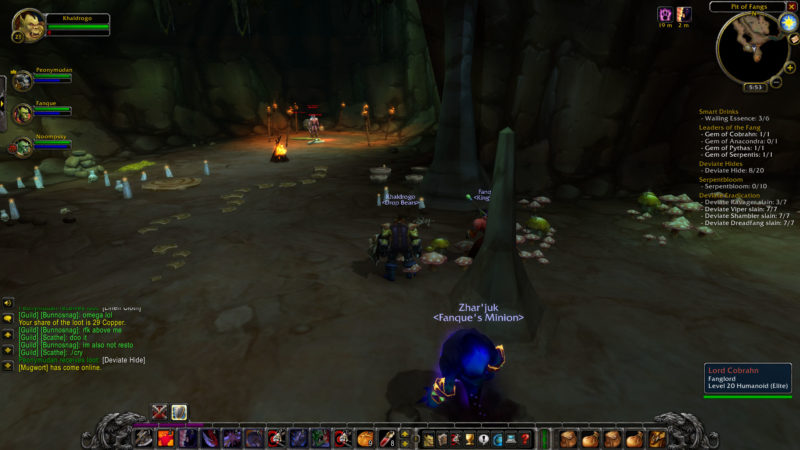 Lady Anacondra
Once you have 3 gems already, go back to the starting point again.
This time, head towards the top left. You will see many raptors along the way.
After the raptors, you will meet many cobra mobs. At the end, you should come across Lady Anacondra.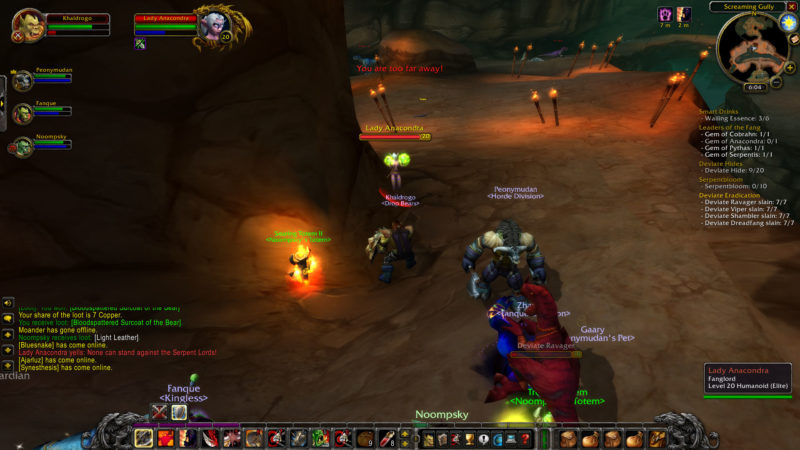 Report to Nara Wildmane
Bring the 4 gems back to Nara who is in Thunder Bluff, Elder Rise.
You can choose a pretty tough weapon as your reward.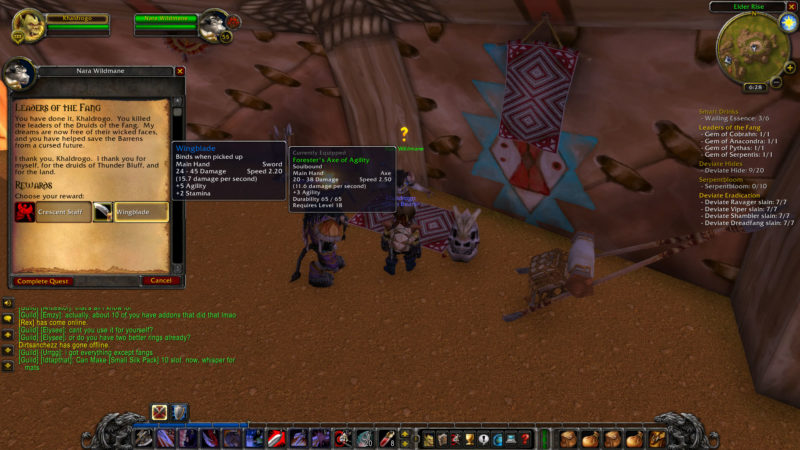 ---
Related articles:
Goblin Invaders Quest: WoW Classic Guide And Wiki
Where Is Ziz Fizziks: WoW Classic Quest Guide And Wiki
Egg Hunt Quest: WoW Classic Guide And Walkthrough
Trouble At The Docks (Wailing Caverns): WoW Classic Guide
How To Go To Silverpine: WoW Classic Guide And Wiki
How To Go To Orgrimmar From Undercity: WoW Classic