Lazy Peons is one of the earliest quests in World of Warcraft (WoW) Classic if you play in Durotar.
Your task is to find five peons who are taking a nap and wake them up.
Here's a walkthrough and guide of Lazy Peons in Classic WoW.
To begin the quest, talk to Foreman Thazz'rill.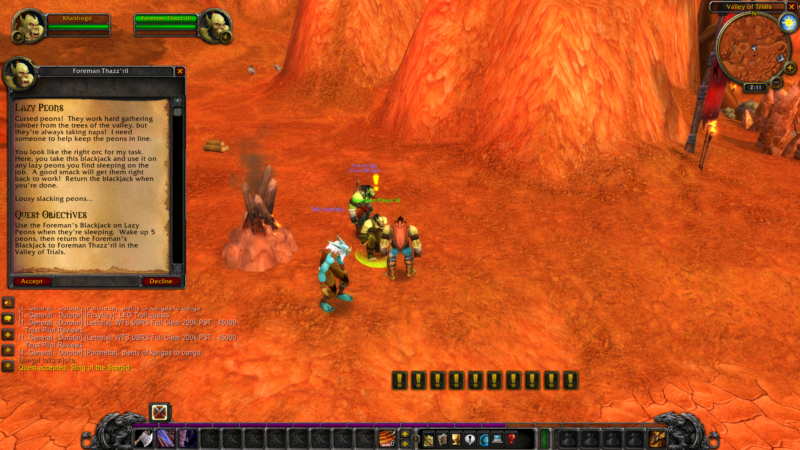 Where to find lazy peons
He'll tell you to wake five lazy peons up by using the Foreman's Blackjack. You can put the item as a hotkey for convenience.
Look around the area for peons who are sleeping. They're pretty much everywhere around the sides.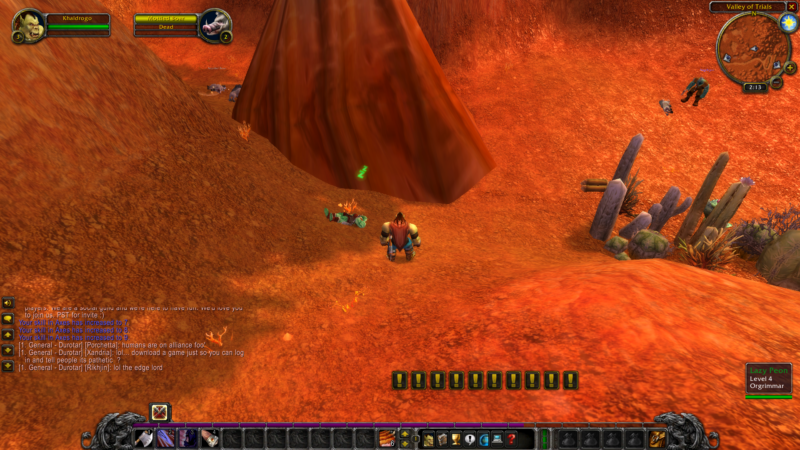 How to use the tool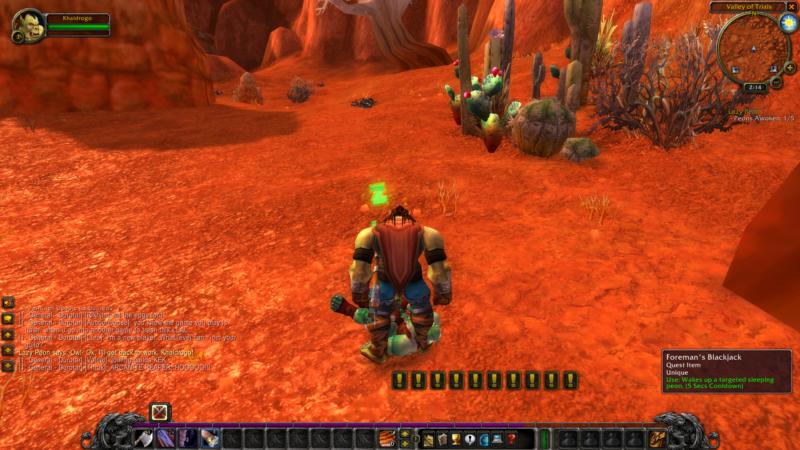 To use the Foreman's Blackjack, click on the peon who's sleeping first.
Walk near him and press the Blackjack tool to kick the peon.
The peon will start working again. Do this to five peons and your job is done.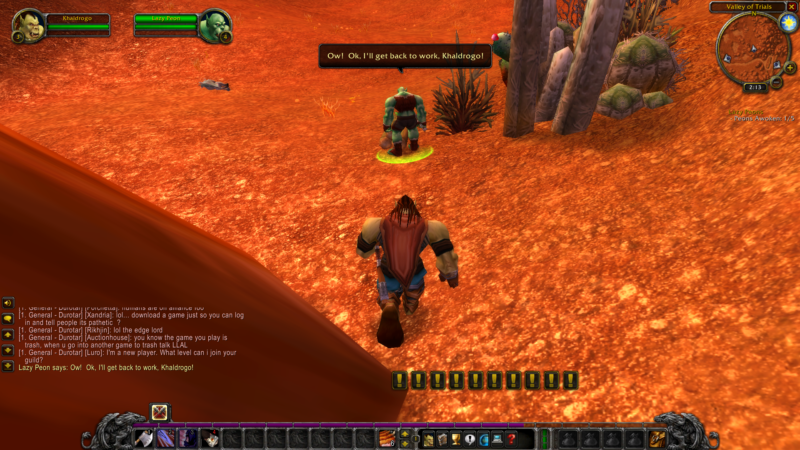 The reward is 50 copper if not mistaken.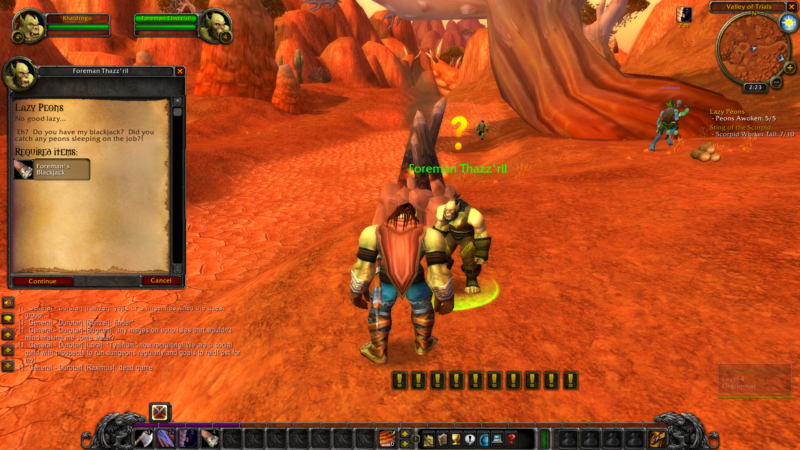 And that's all on Lazy Peons in WoW Classic.
---
Related articles:
How To Find Thazz'ril's Pick: WoW Classic Wiki & Guide
How To Find Sarkoth: WoW Classic Wiki And Guide
Easiest Classes To Level In WoW Classic
Best Tank Classes In Classic WoW To Play
Best Gaming Laptops Under $600 You Can Buy Today