Lafayette's Regulars is one of the bounties in Tom Clancy's The Division 2.
Your task is to eliminate the True Sons' squad in Southwest, headed by Sergeant Eagle.
Here's a walkthrough of Lafayette's Regulars in The Division 2.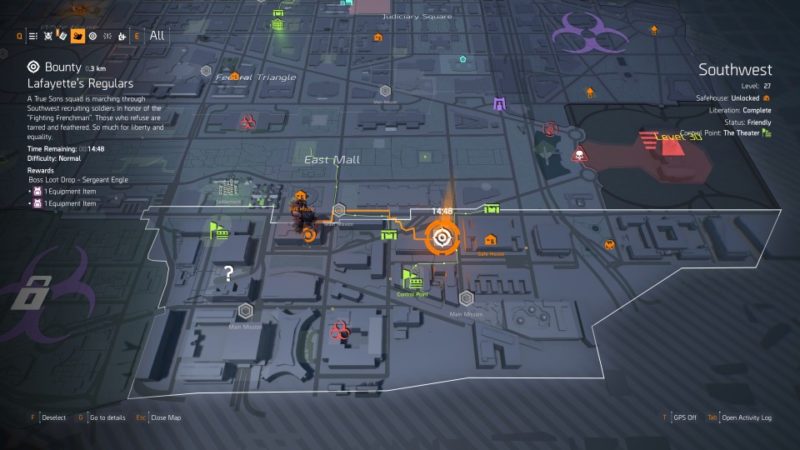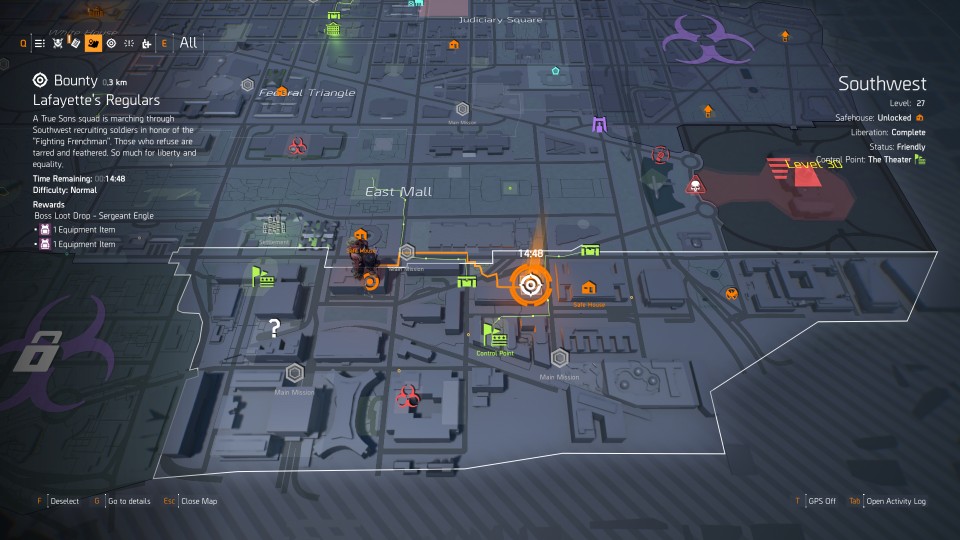 This bounty mission is unlocked in Southwest after you've completed the project goal for this area.
A project goal typically involves finding SHD tech caches, among others.
If you wish to play with others, you can matchmake, but it's hard to get someone else doing this bounty at the same time.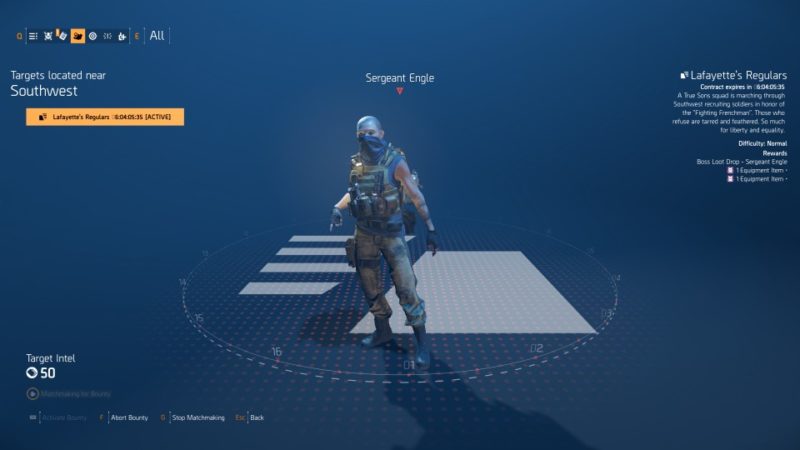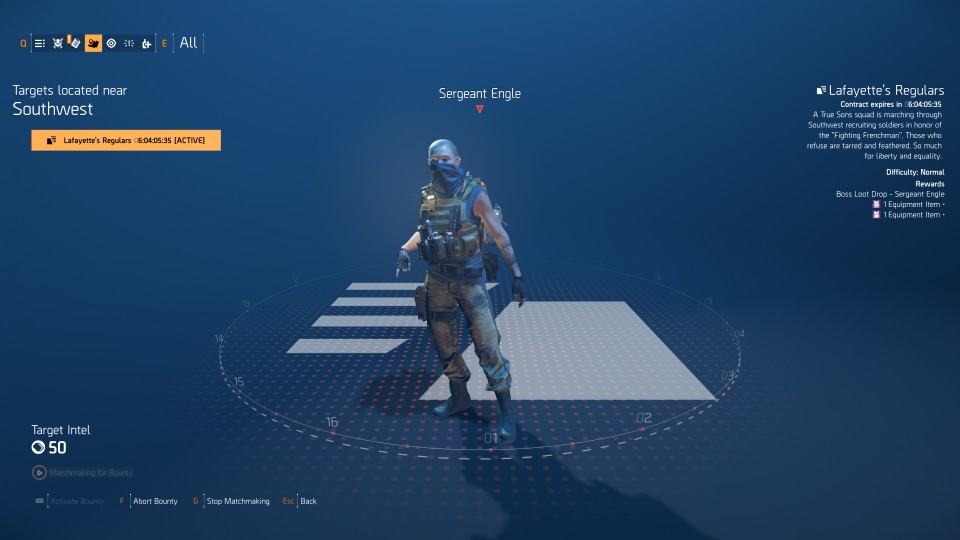 Kill Sergeant Eagle and his men
Your only objective is to defeat the squad of True Sons headed by Sergeant Eagle.
Get to the location shown in the map, and you will find some men guarding the area.
Kill all of them first.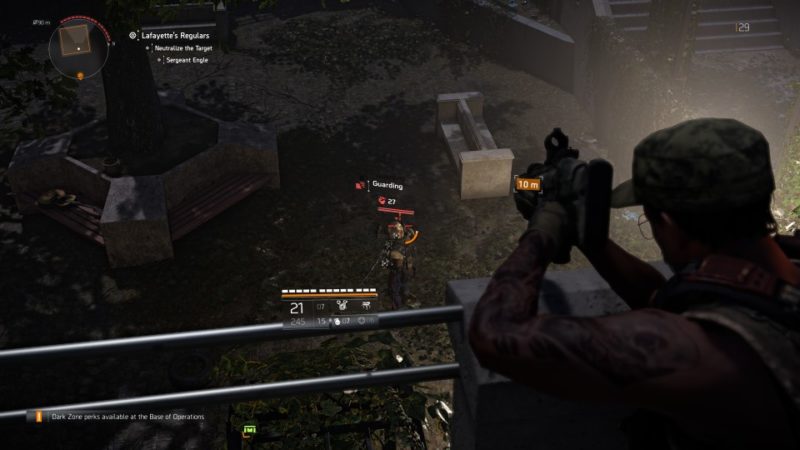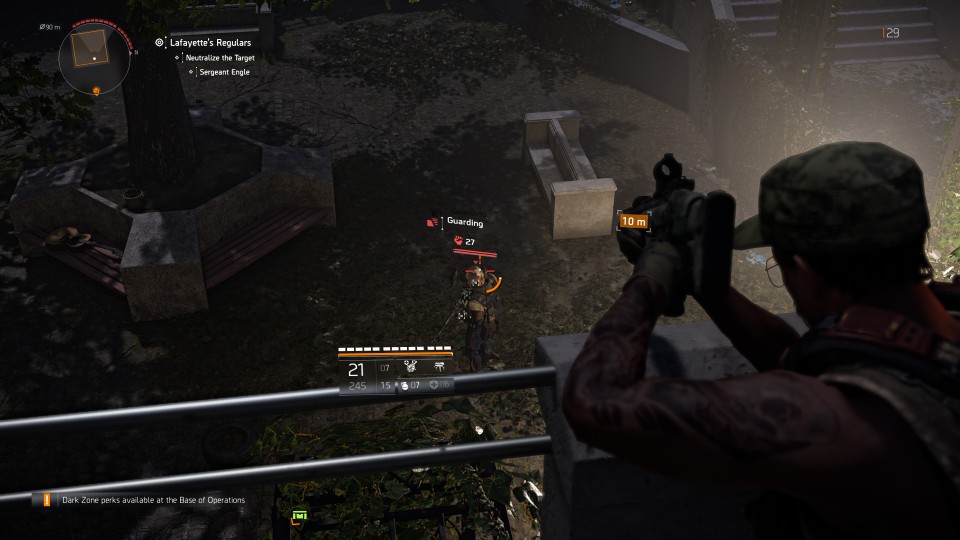 Sergeant Eagle and more gunmen will appear from below.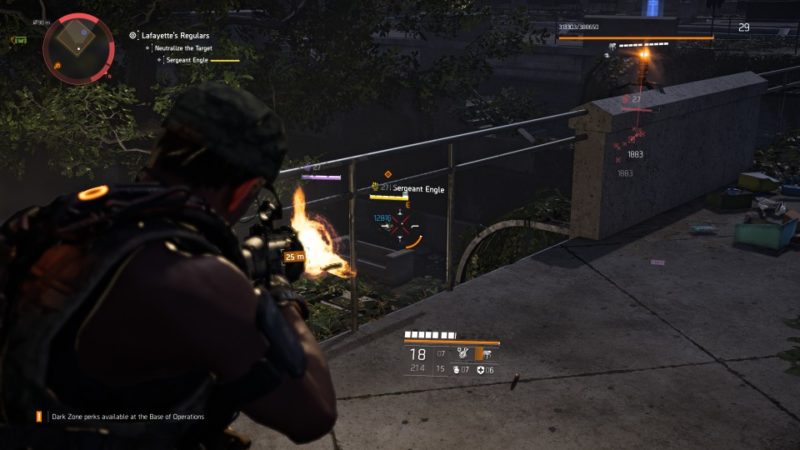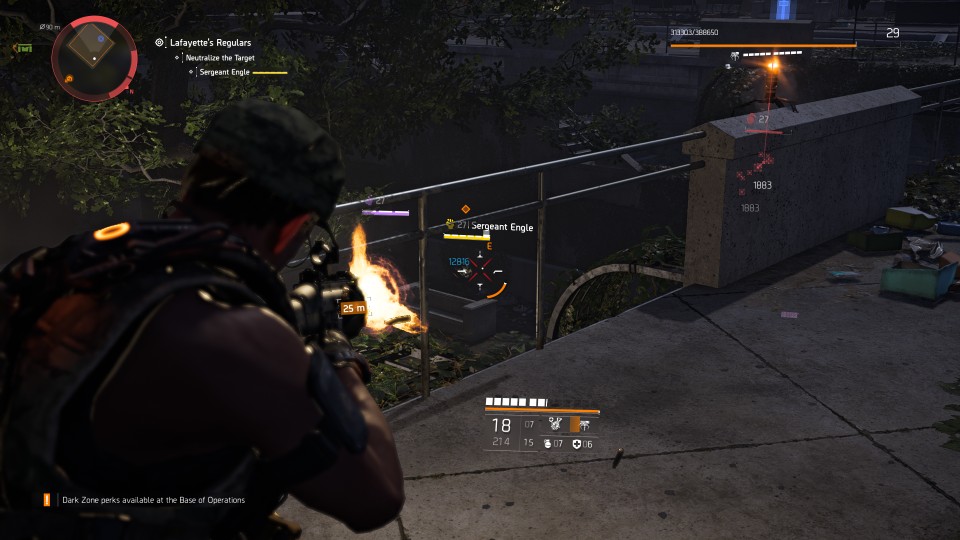 He is as strong as any heavily armored guard, but you need to watch out for his rocket launcher.
You can predict his rocket launcher attack, so you just need to take cover when that happens.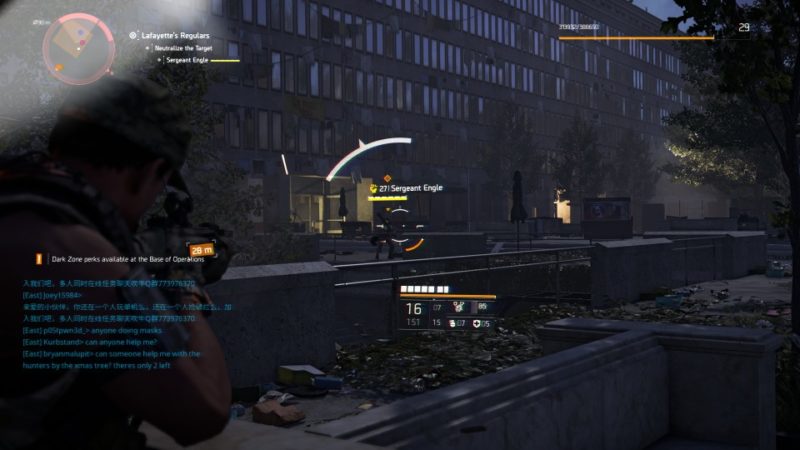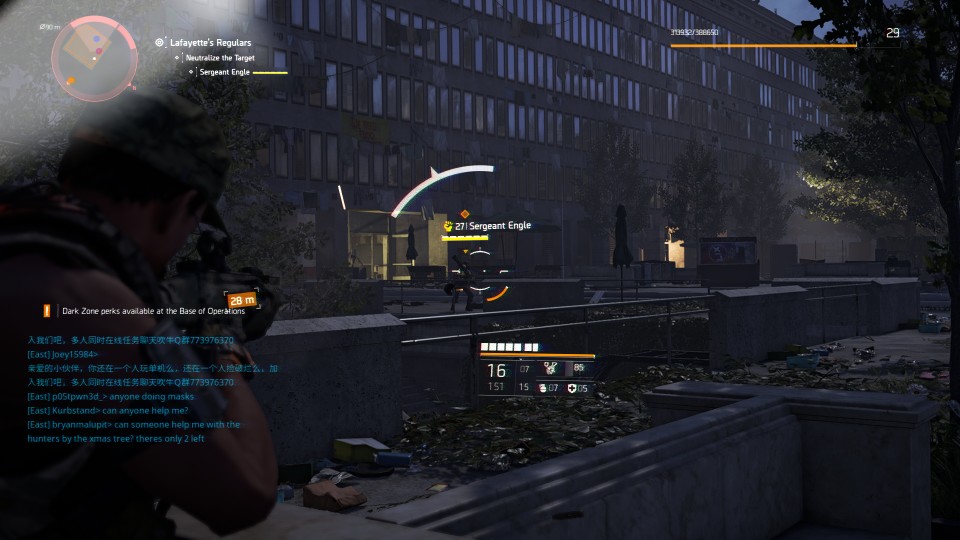 After the boss and the gunmen are neutralized, the bounty is complete. Just collect the loot.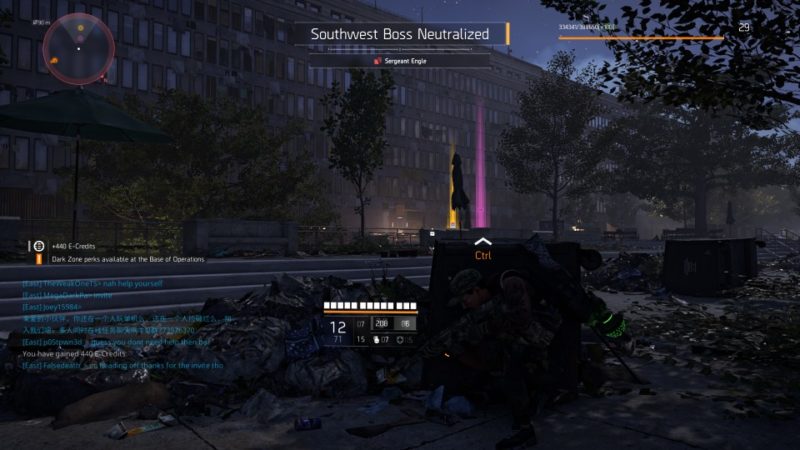 You should get some E-Credits for completing the bounty as well.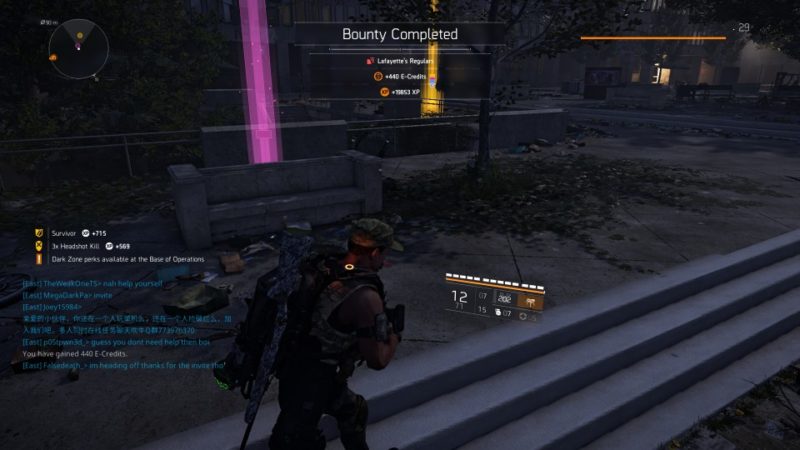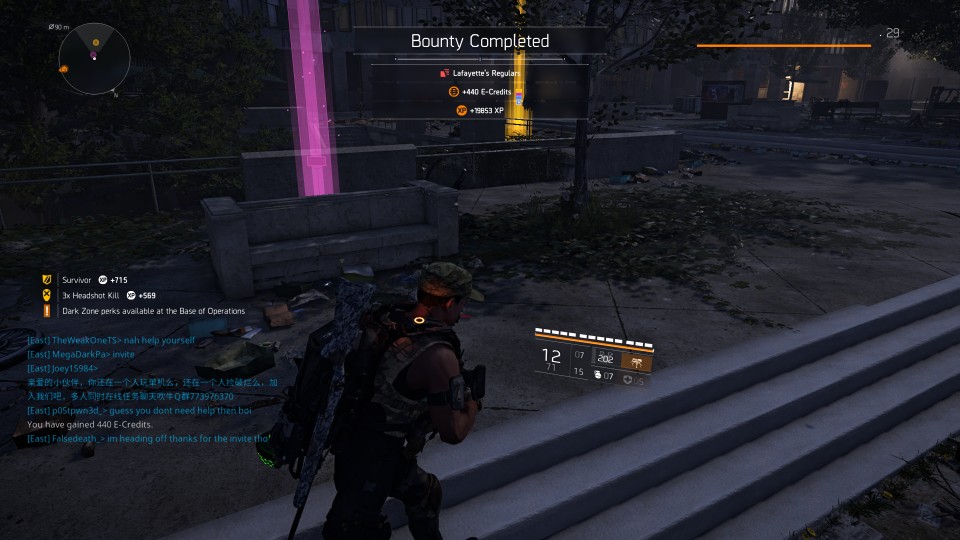 ---
Related articles:
Missing Campus Patrol – The Division 2 Walkthrough
District Union Arena Stronghold – The Division 2 Walkthrough
Federal Emergency Bunker – The Division 2 Walkthrough
Castle Settlement – The Division 2 Walkthrough
Potomac Event Center – The Division 2 Walkthrough
Outcast Work Camp – The Division 2 Walkthrough
Beekeeper Jeff – The Division 2 Walkthrough