The Final World is a place between life and death in Kingdom Hearts 3.
After Sora gets defeated by the swarm of Heartless at the Keyblade Graveyard, he ends up being stuck in the Final World.
Here's a walkthrough and guide of The Final World in KH3.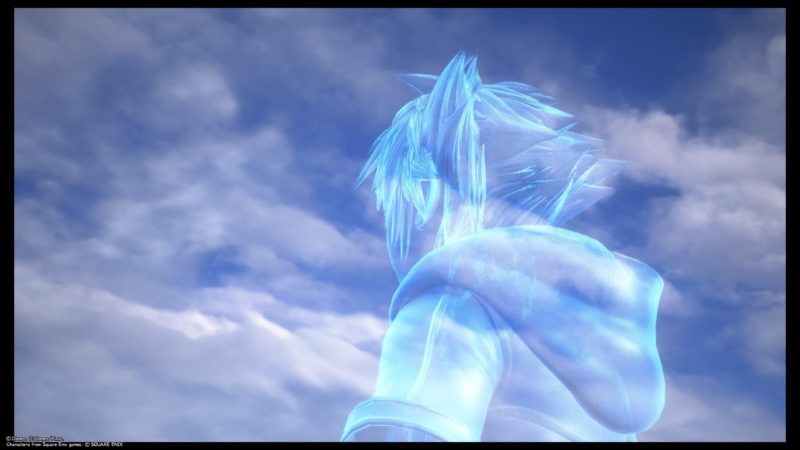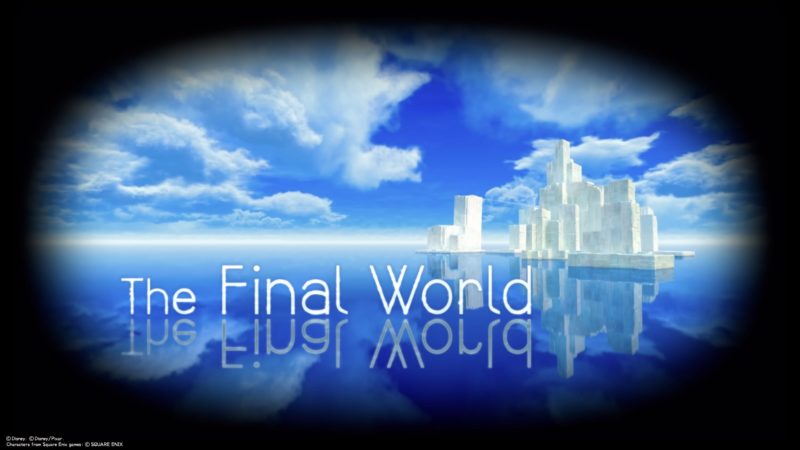 Just walk ahead
After the cutscenes, you will find yourself in control of Sora in a world without borders. It looks just like the place you battled the boss in a tutorial before you started the game (after choosing the desire and power).
For now, just walk ahead until a cutscene appears.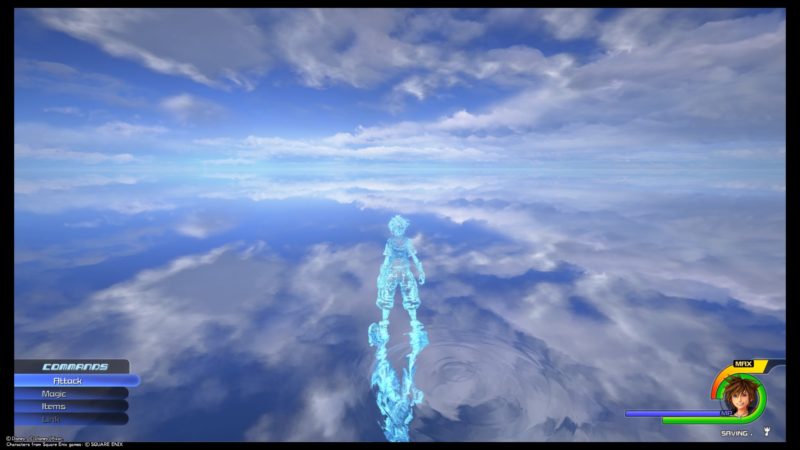 You will meet Chirithy who seems to be stuck here as well.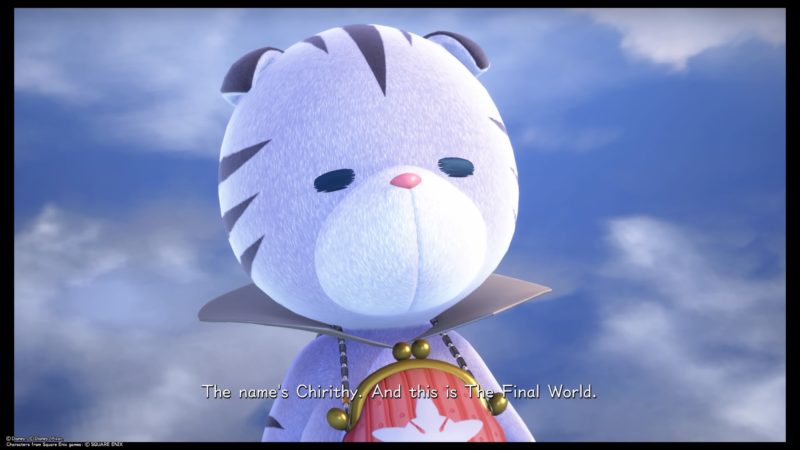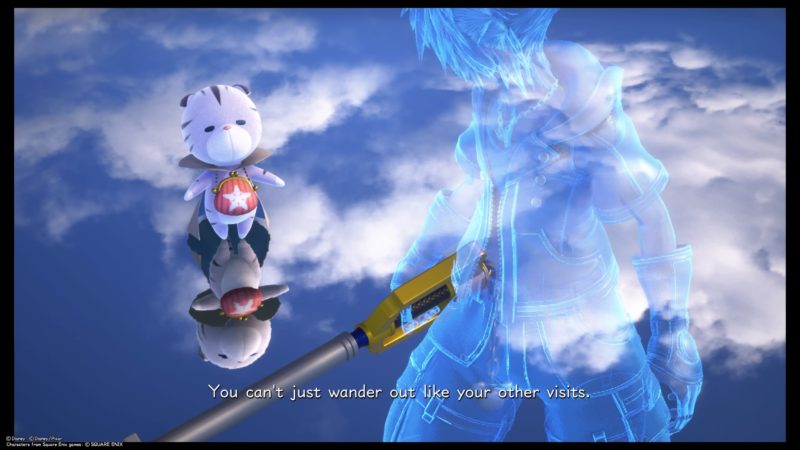 Your body is now transparent, which means pieces of your body are all around the place.
Gather the phantoms to piece Sora back together
To go back to the world you came from, you need to find all of Sora's pieces.
You will notice plenty of Soras walking and disappearing in the vicinity.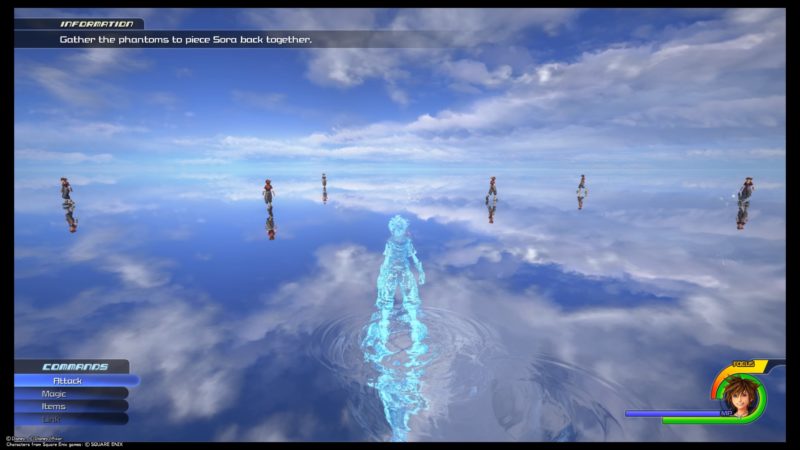 In order to "gather them", just collide with them before they disappear.
However, before you do that, you can interact with the stars around the area.
They are also like Sora, except they failed to retain the shape of their body. Sora is kept this way because of someone else's power (Kairi).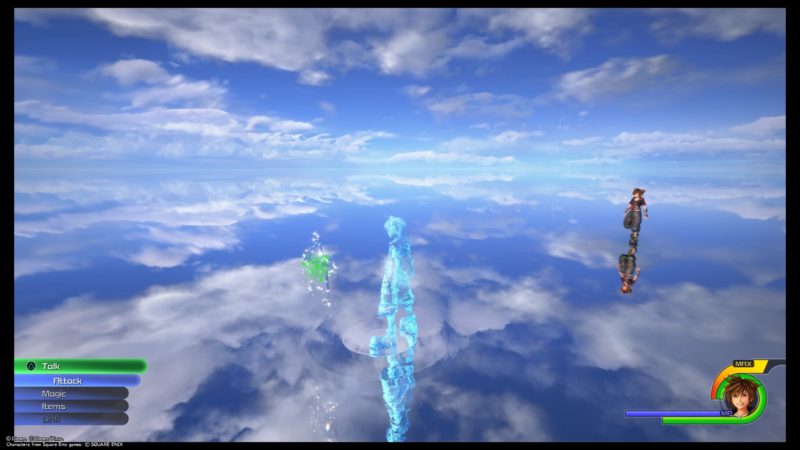 One of the stars you interact with will be Namine.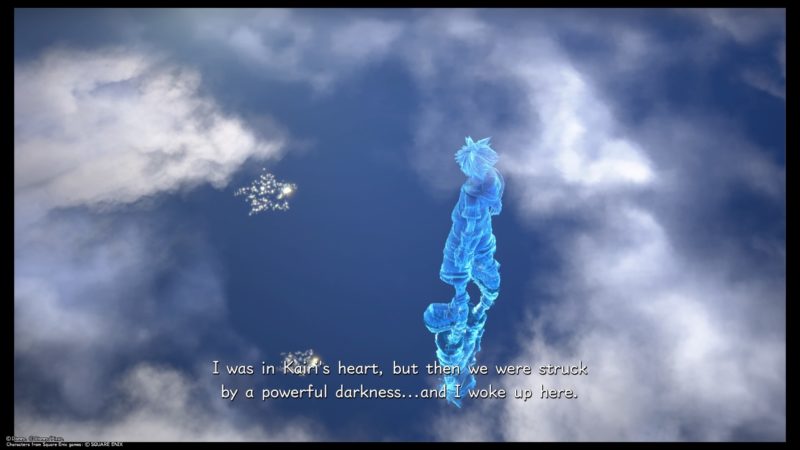 Other stars may just be people's hearts who don't remember who they are.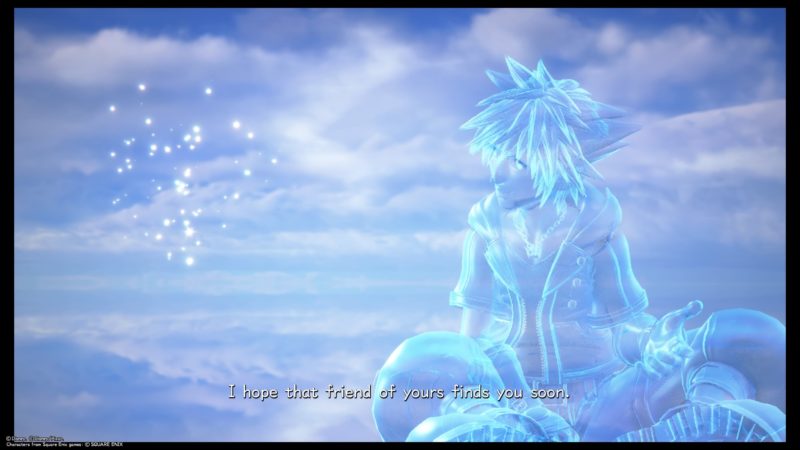 Once you've done interacting, collect all of the phantoms.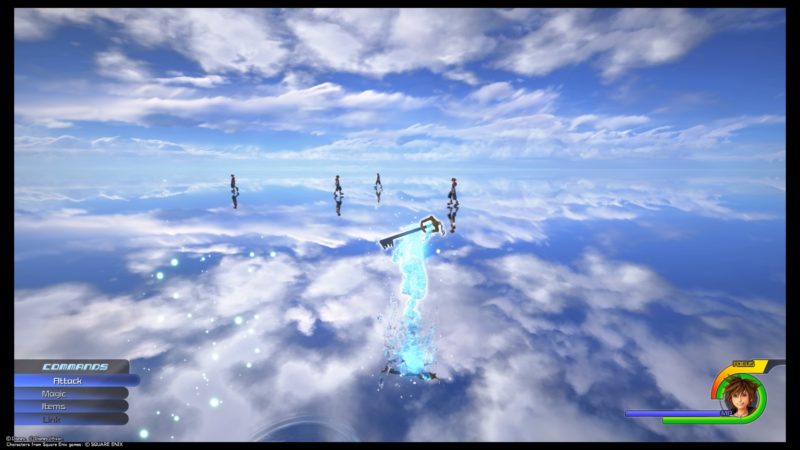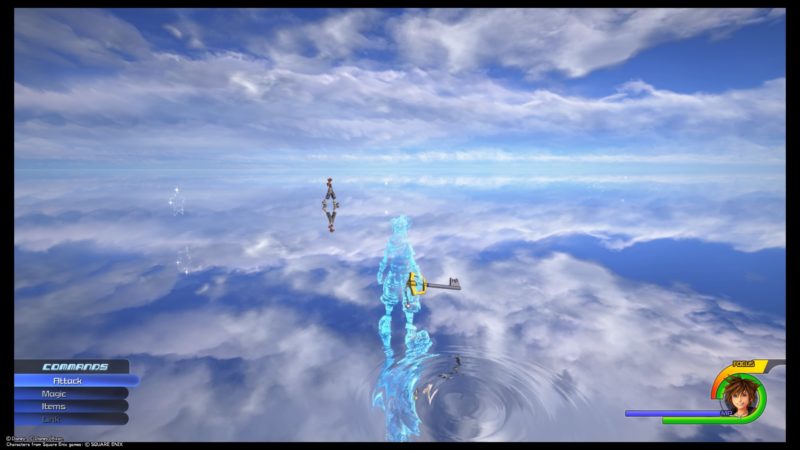 Go towards the pink ball
After collecting the phantoms, go to the pink ball thingy in the middle.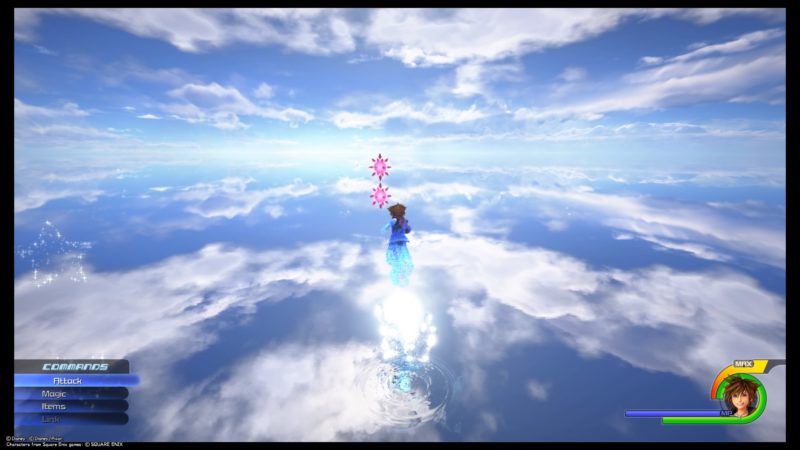 You will then find yourself on a unique structure.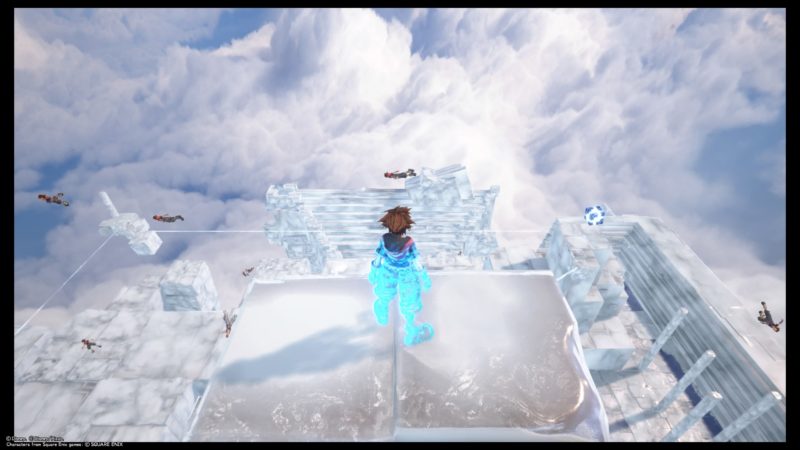 Gather the phantoms again
This time, you'll see even more of Soras all over the place.
You need to collect 111 Sora phantoms around the area.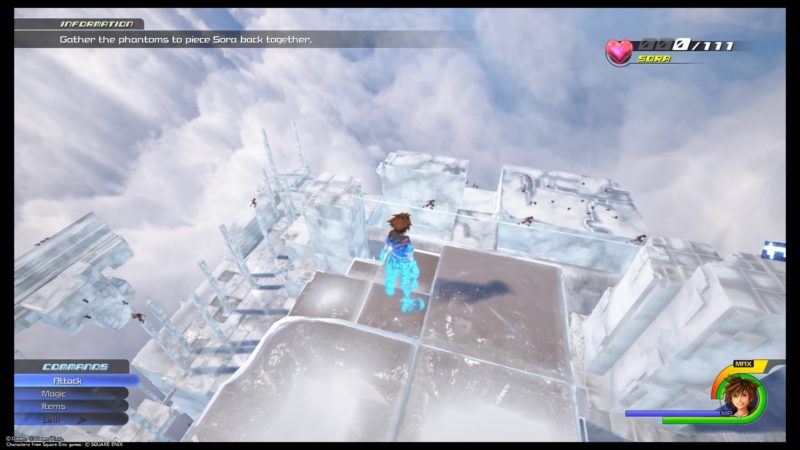 Luckily, there are much more than 111 of them, so it should be easier than it looks.
These phantoms kinda represent Sora's movements in the game. For e.g. some of the phantoms are spinning around the pole.
These are all of the movements you use.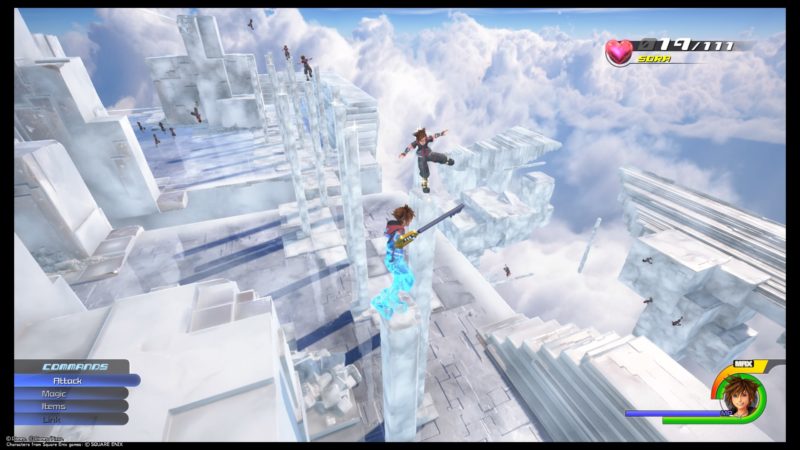 If you happen to fall down from the building, you will appear from the top again.
So don't worry about falling down. If you wish to rotate the entire building, you need to hit the "cube" thingy which you can find on the building itself.
It's very visible.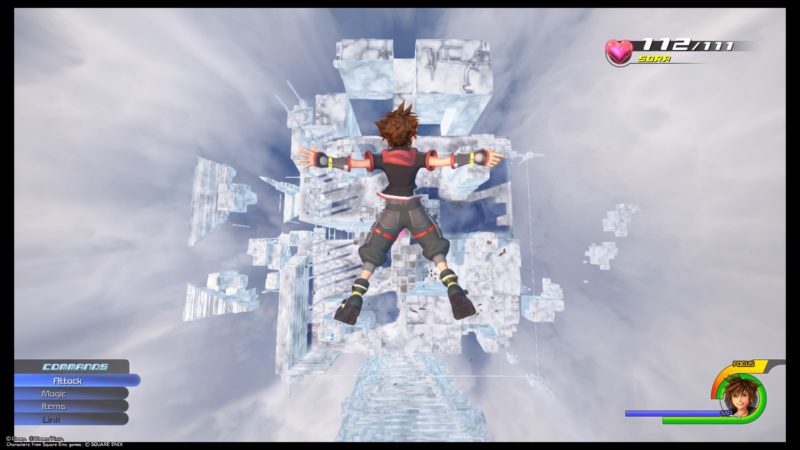 After you're done collecting the number of phantoms required (111), you can get back to the world.
Return to the world
Just interact with this pink ball again to go back to the world.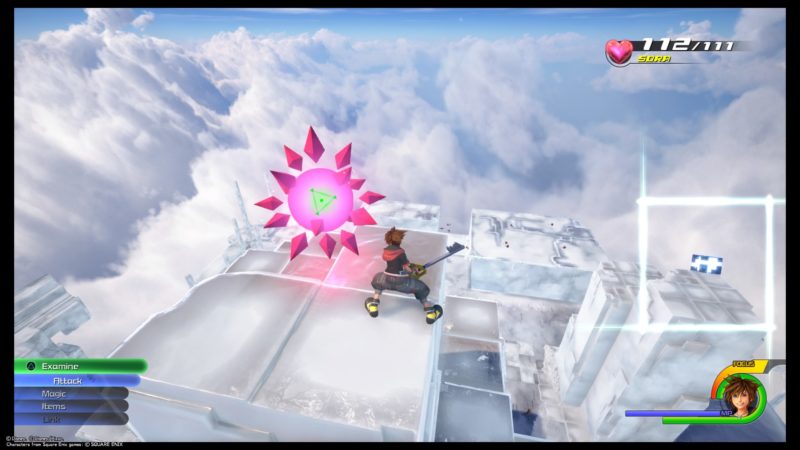 A cutscene will then load and Chirithy appears again.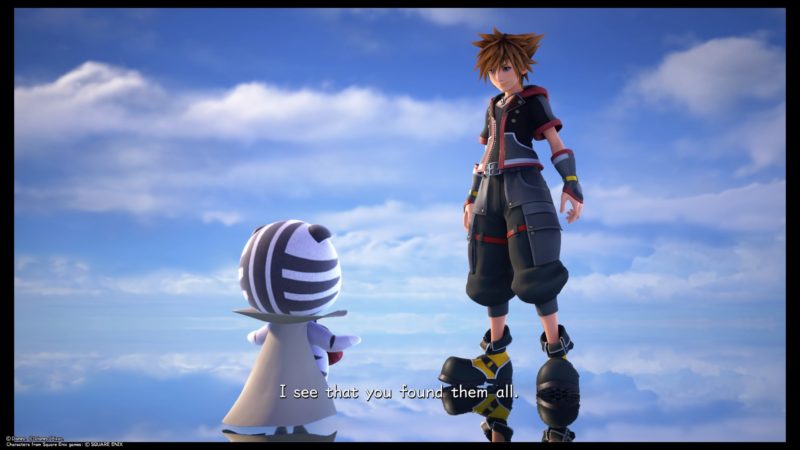 Sora then creates a portal using his keyblade.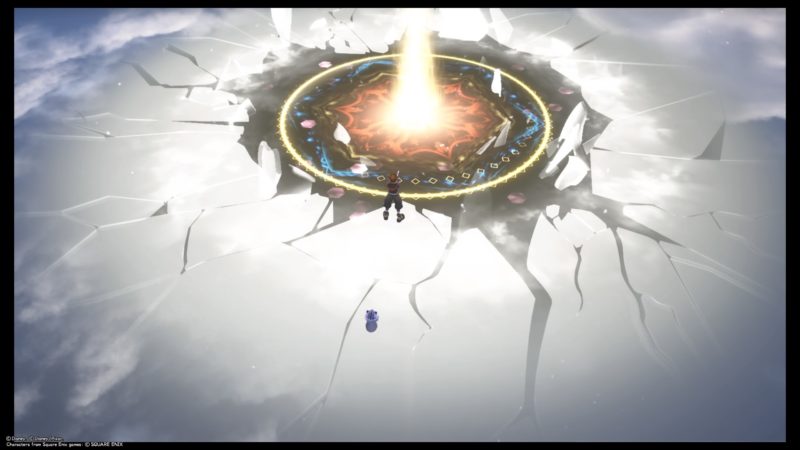 And you will now be transported to Olympus to find the fallen guardians of light.
That's it for this Final World. At least for now.
---
Related articles:
All Of The Worlds In Kingdom Hearts 3
Kingdom Hearts 3: Keyblade Graveyard | Skein Of Severance Walkthrough
Kingdom Hearts 3: Scala Ad Caelum Walkthrough (Final Boss Battle)
How To Find 100 Acre Wood World – KH3
Kingdom Hearts 3 Arendelle – All Lucky Emblem Locations
Kingdom Hearts 3: The Caribbean – All Lucky Emblem Locations
Thebes And Olympus – All Lucky Emblem Locations
Kingdom Hearts 3: San Fransokyo – All Lucky Emblem Locations
Kingdom Hearts 3: San Fransokyo (Walkthrough And Guide)