Kill Grundik Darkcloud is a quest you will receive in Stonetalon Mountains in Classic World of Warcraft (WoW).
Your task is to slay Grundik Darkcloud and six Grimtotem Brutes.
Here's a walkthrough and location of Kill Grundik Darkcloud in WoW Classic.
To unlock this quest, talk to Makaba Flathoof. He is at the entrance to Stonetalon Mountains.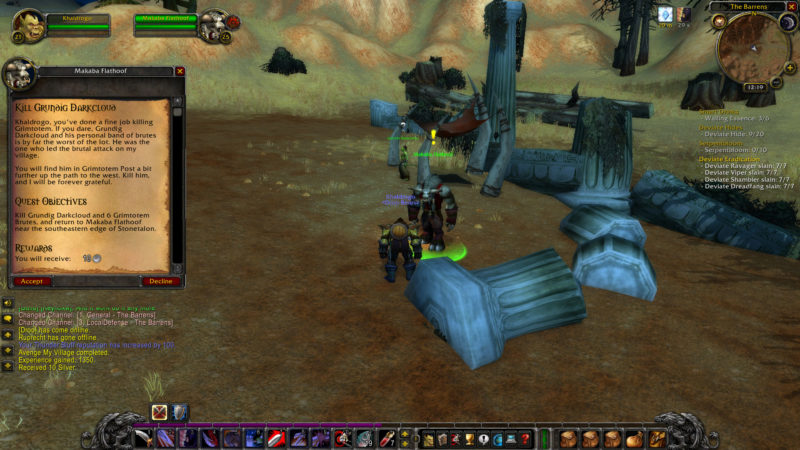 How to find Grundik Darkcloud
You can find this mini boss in Grimtotem Post, a campsite near Camp Aparaje.
The exact location is shown in the map below, marked by the player location.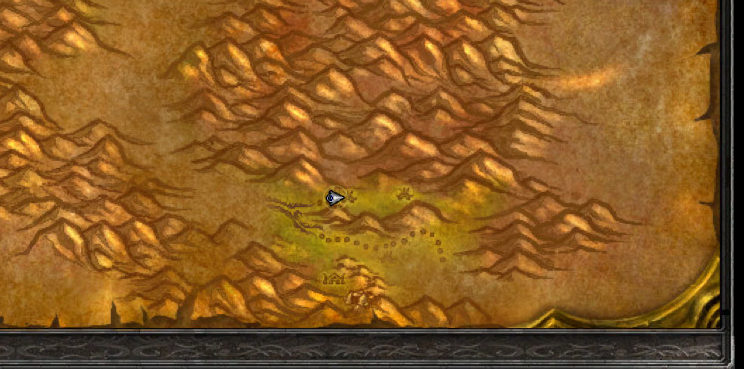 You should see the tent here (image below).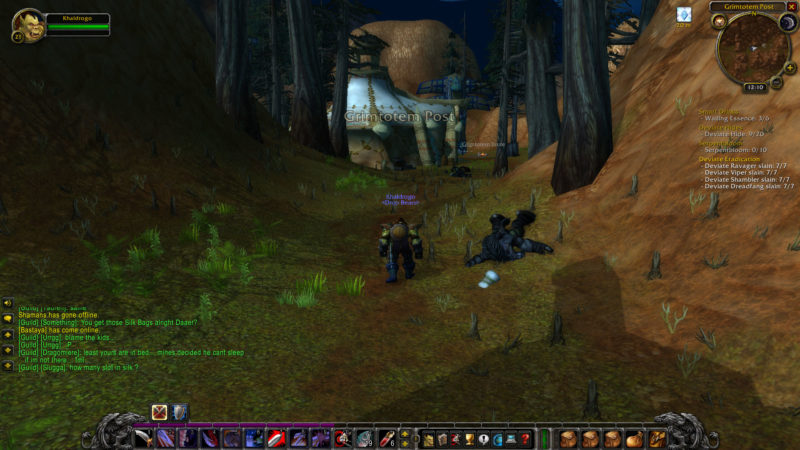 You will find Grundik Darkcloud in the biggest tent in the area. He is only level 18.
After slaying him, take on the Grimtotem Brutes that are located inside this area as well.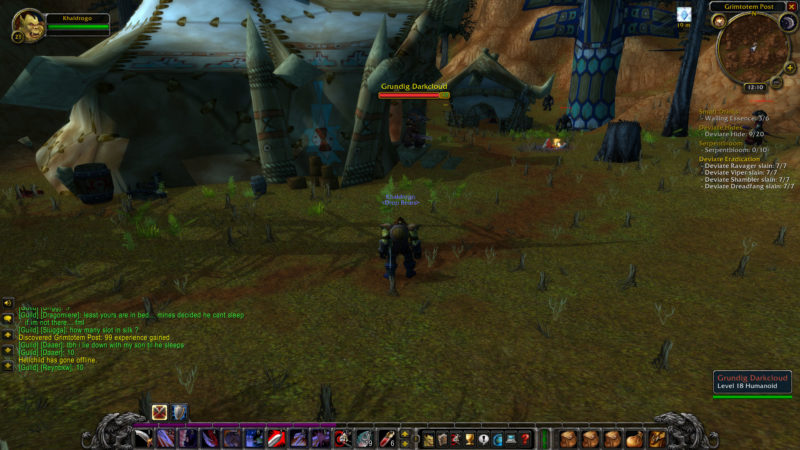 Once you're done, get back to Makaba Flathoof and claim your reward of silver coins.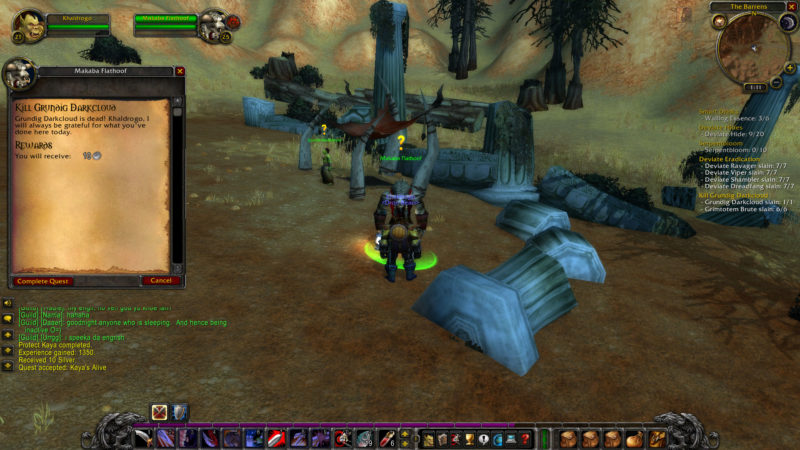 ---
Related articles:
Avenge My Village Quest: WoW Classic Walkthrough
Goblin Invaders Quest: WoW Classic Guide And Wiki
Where Is Ziz Fizziks: WoW Classic Quest Guide And Wiki
Leaders Of The Fang (Wailing Caverns): WoW Classic Guide
Egg Hunt Quest: WoW Classic Guide And Walkthrough