Keep Them Safe is a story mission in Bend Studio's Days Gone.
Your task is to get some ammonium nitrate (fertilizer) from Iron Butte.
Here's a walkthrough of Keep Them Safe in Days Gone.
Talk to Rikki
To begin the mission, talk to Rikki.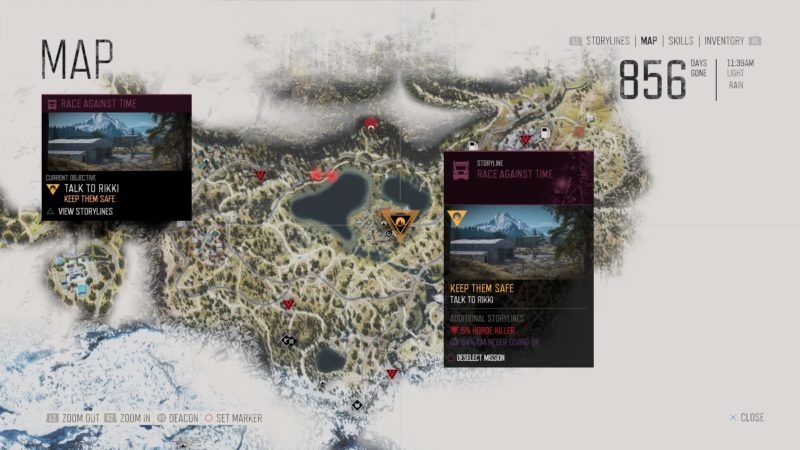 Walk towards the huge truck and a cutscene will load.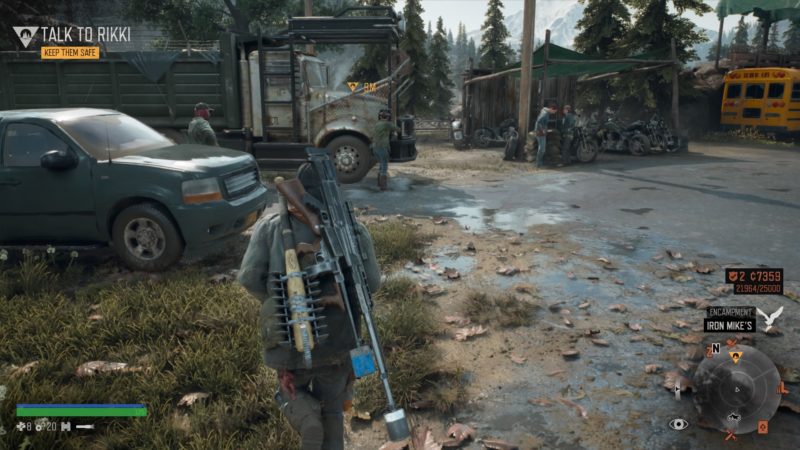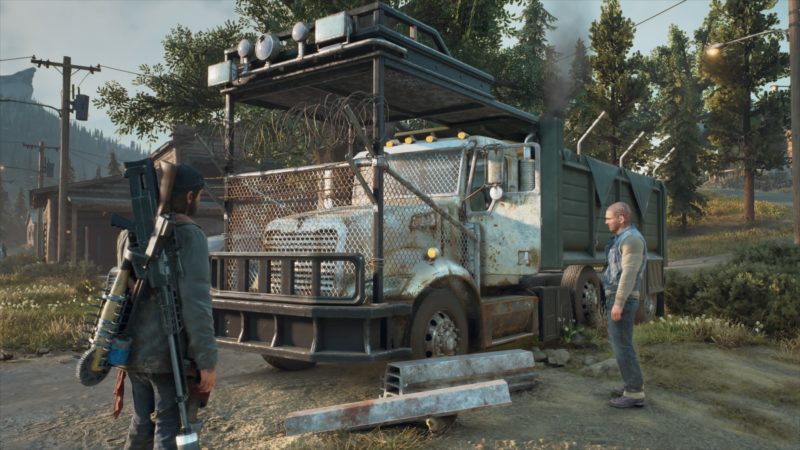 Ride to Iron Butte ranch
You have to ride to Iron Butte ranch to get some fertilizer for the truck.
It's located west of Lost Lake. It is easier if you fast travel to the NERO site nearby.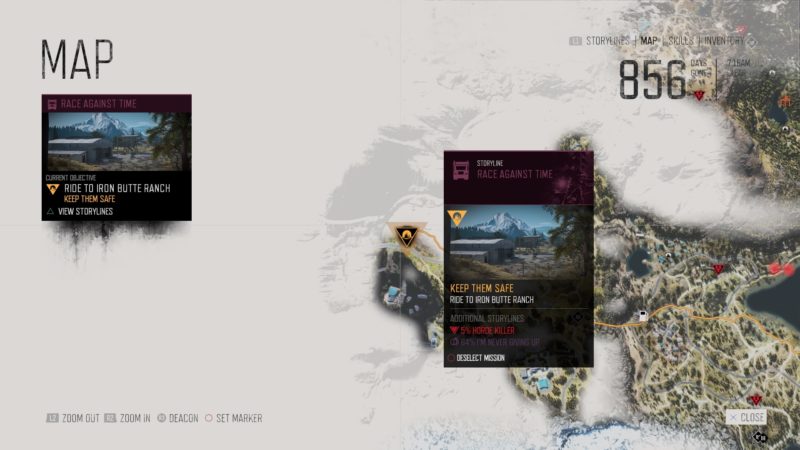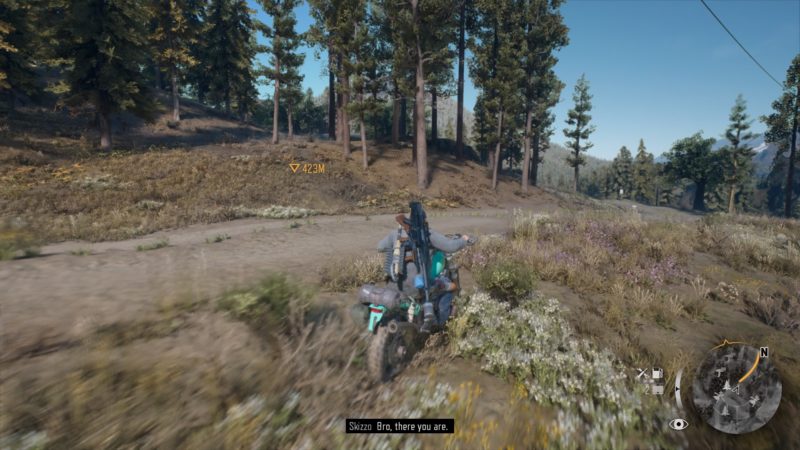 Clear the horde
When you reach the area, you'll notice a huge horde of freakers. You need to clear all of them.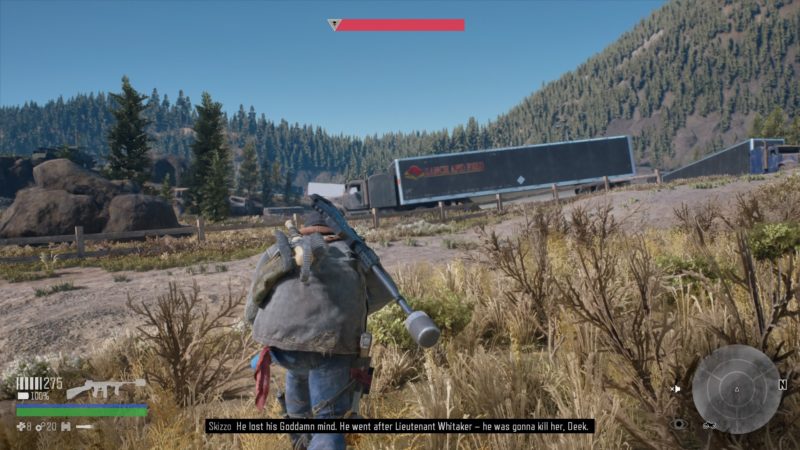 This place happens to have a couple of huge oil tankers.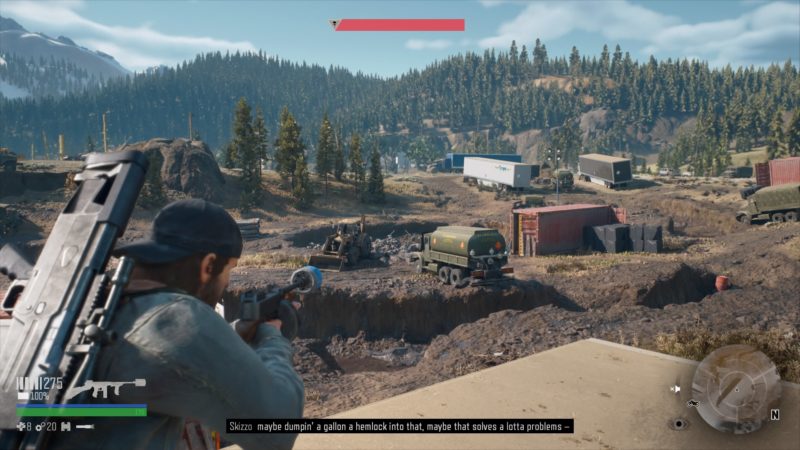 You can use them to clear many of the freakers. The explosion is pretty lethal if you get most of them to go near it.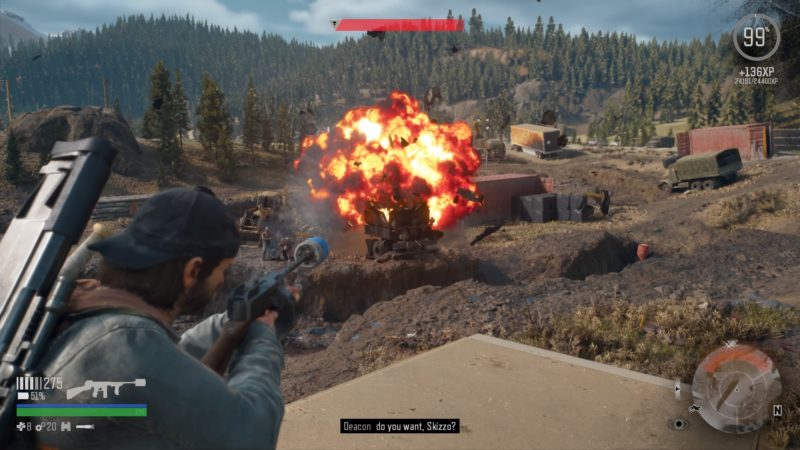 The key to beating the horde is to play with the explosives as you run in circles.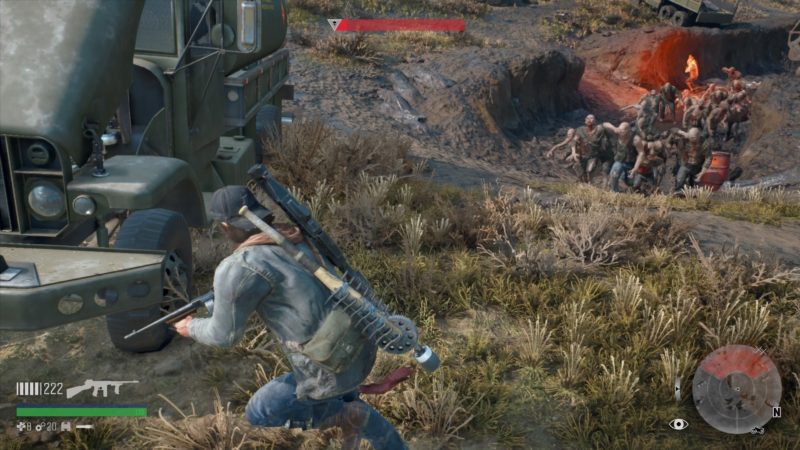 After clearing the horde, collect the bounties first.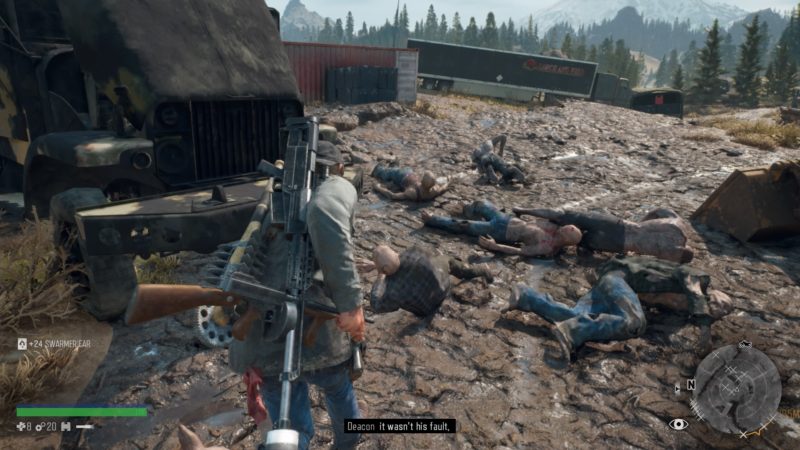 Get to the ranch
Now, ride to the ranch to complete the mission.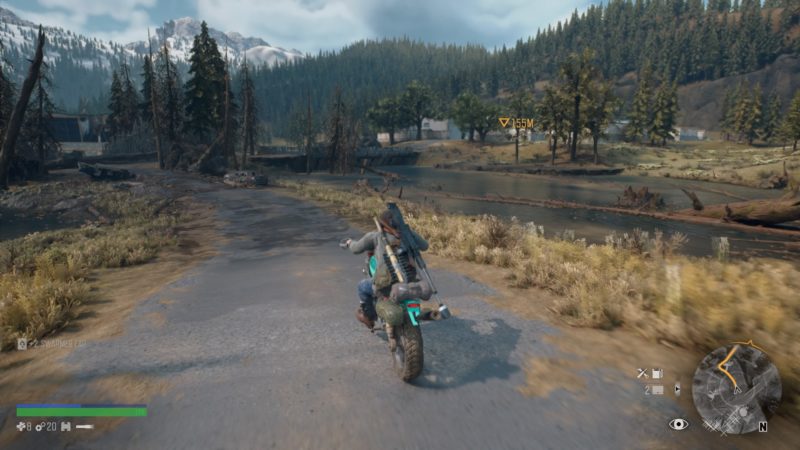 As you get there, a cutscene will load. Boozer will come with his truck to load the fertilizer.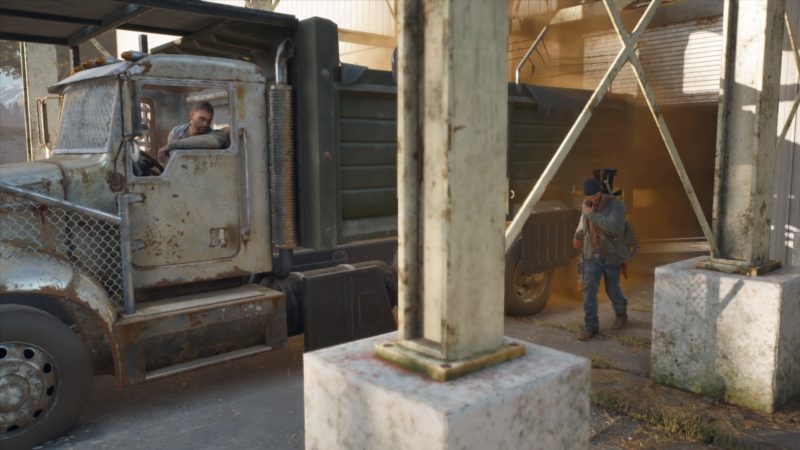 The mission completes here. You'll get 10,000 XP for this mission.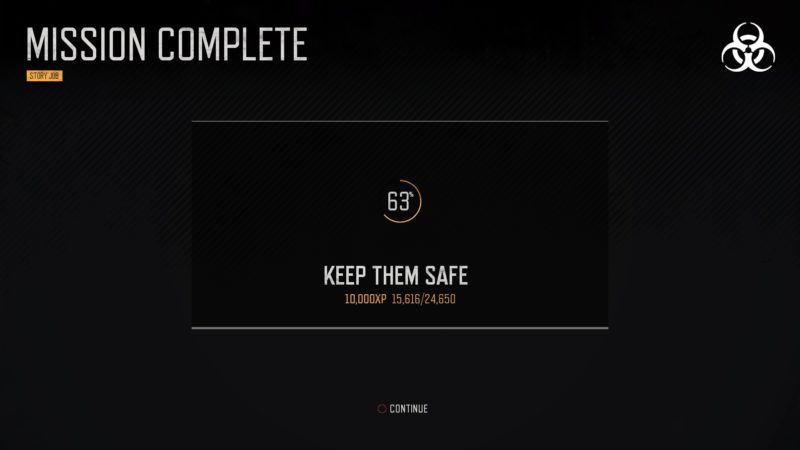 ---
Related articles:
I'll Save Some For You (Kill The Horde) – Days Gone Wiki
Nose Down, They Feed Ya: Days Gone Walkthrough
Ascending From The Underworld: Days Gone Walkthrough
Shadow Of Death: Days Gone Walkthrough
What It Takes To Survive: Days Gone Walkthrough
Chemult Community College Nero Checkpoint: Days Gone Wiki