Keep It On Ice is a side mission in Tom Clancy's Ghost Recon Breakpoint.
Your task is to find out what happened to the missing frozen body of Frieda.
Here's a walkthrough of Keep It On Ice in Ghost Recon: Breakpoint.
To begin the mission, head to the Cryogenization Center in Liberty province.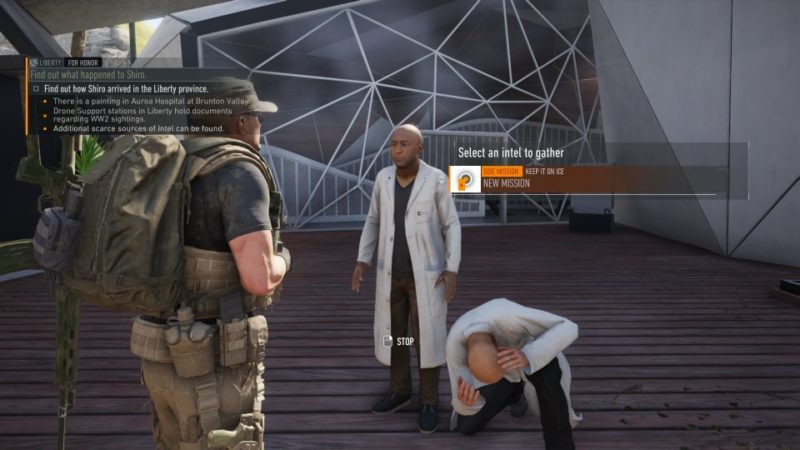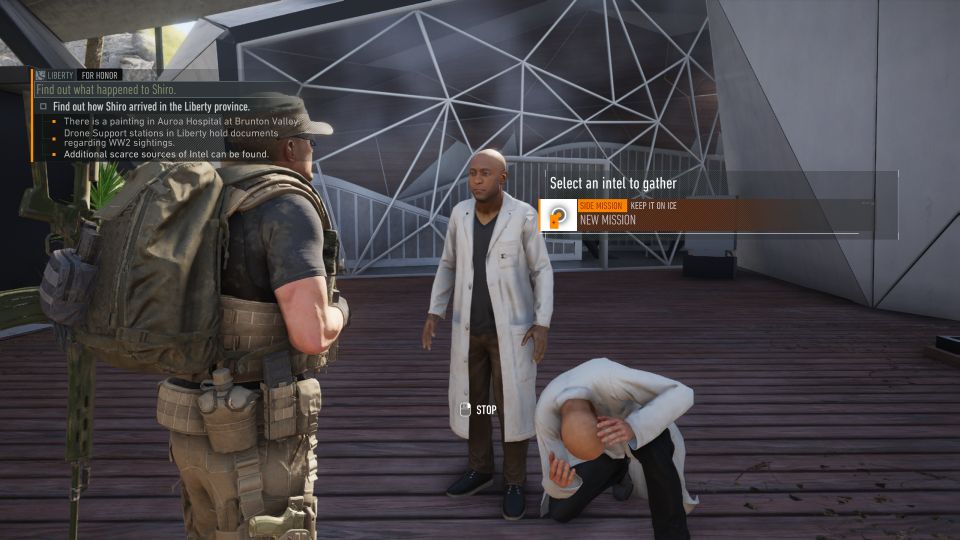 Reach Cryohope
Your first objective is to go to Cryohope. It's just east or northeast of the Cryogenization Center.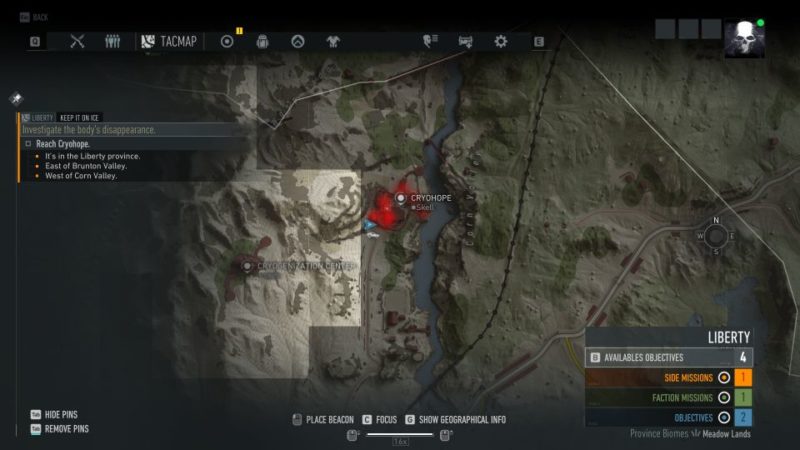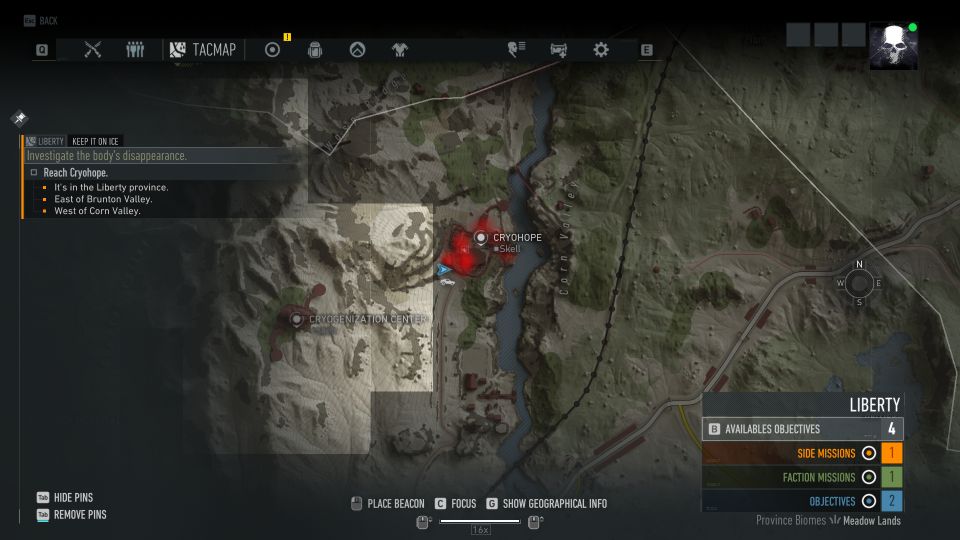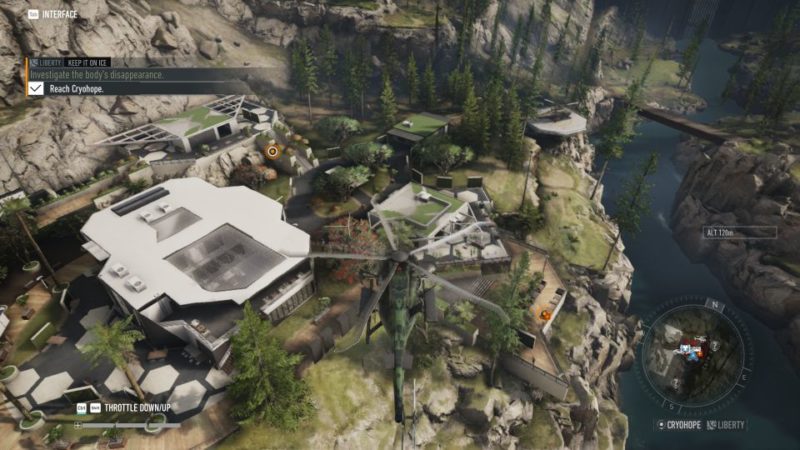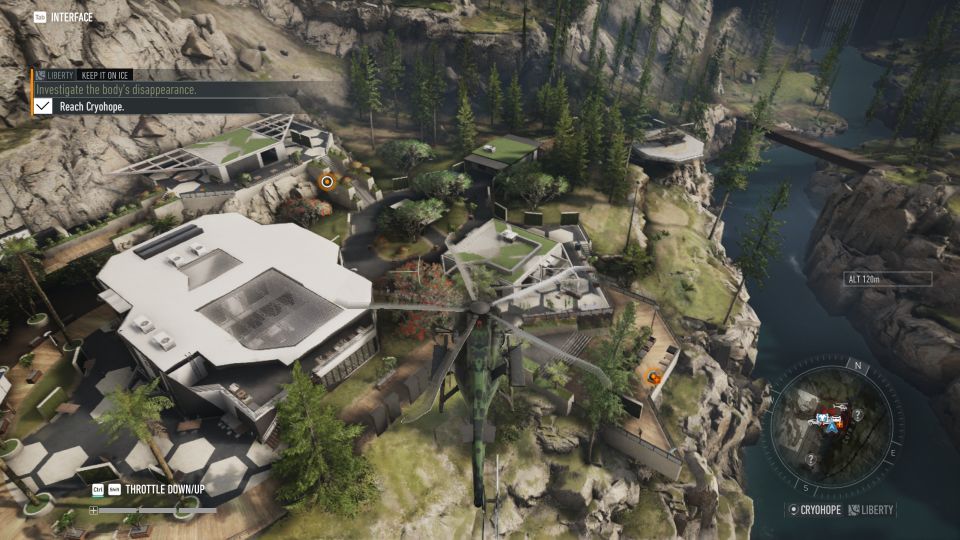 Talk to the head scientist
Speak with the head scientist who is standing at the terrace section of the building.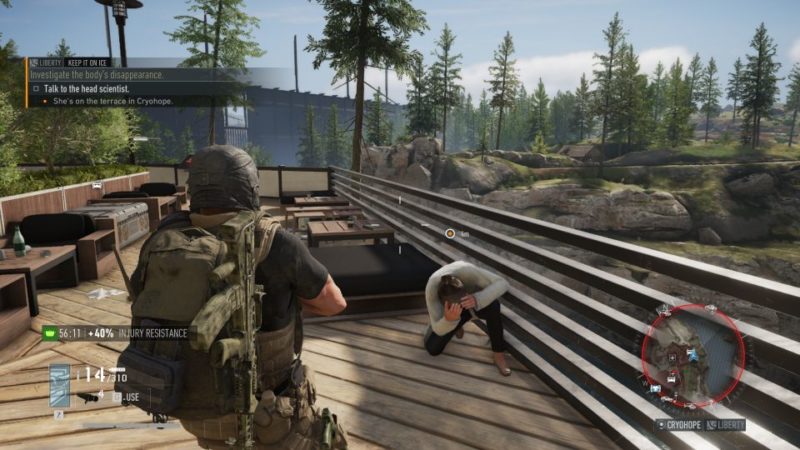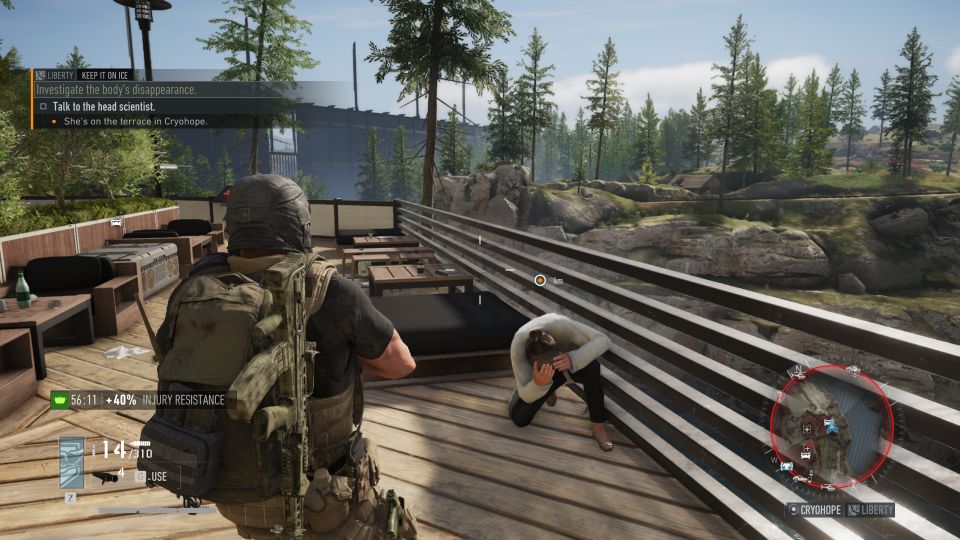 Investigate cryopod storage
In the same area, head to the cryopod storage section.
It's located on the ground level of the main building.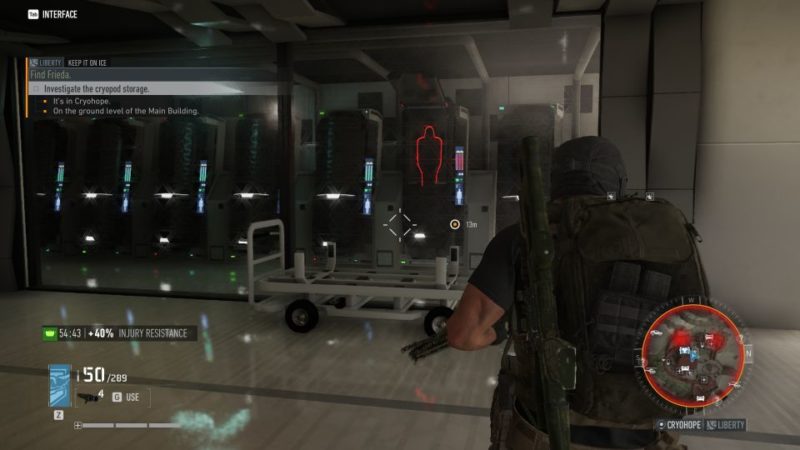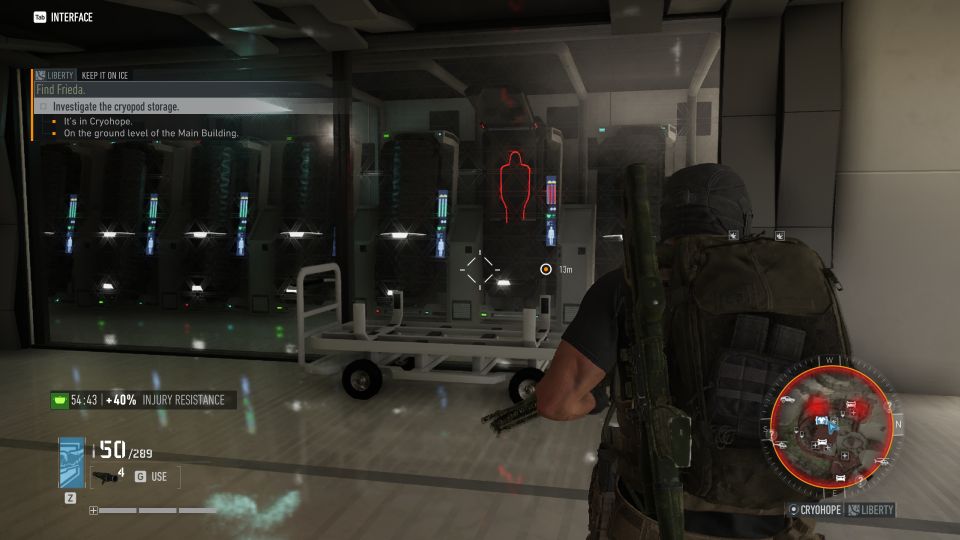 Interact with Frieda's cryopod.
Next, head to the computer / device at the side of the cryopods. Interact with it.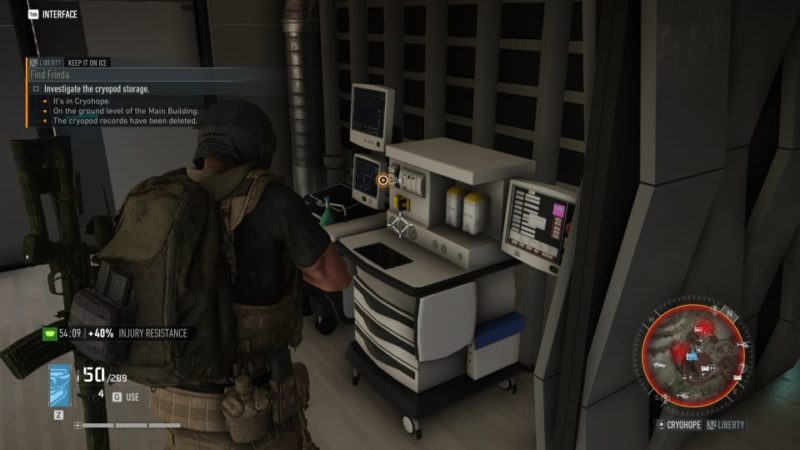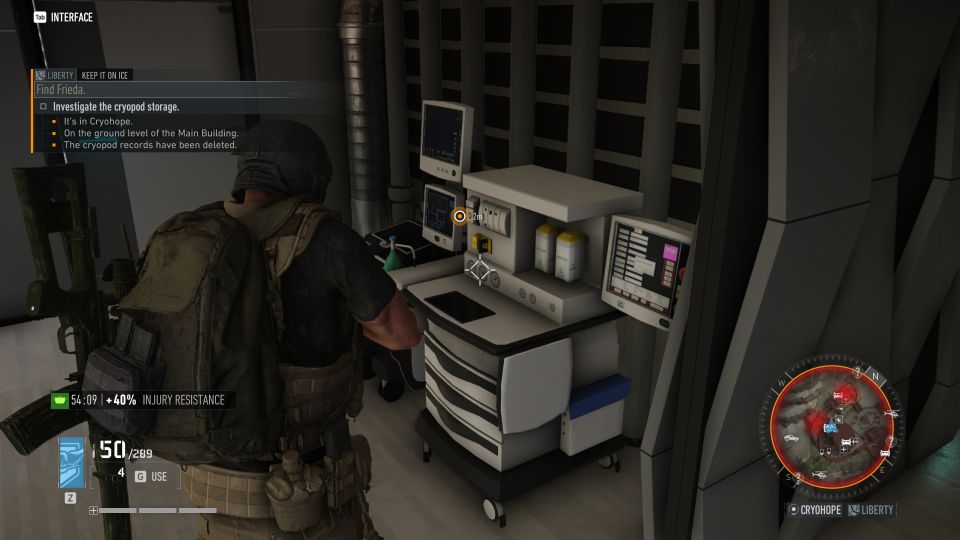 Talk to Alice and Bob
To gather more intel, speak with Alice and Bob who is in Jane Addams Residences.
It's located within Liberty province as well, as shown in the map below. It's south of One Finger Cove.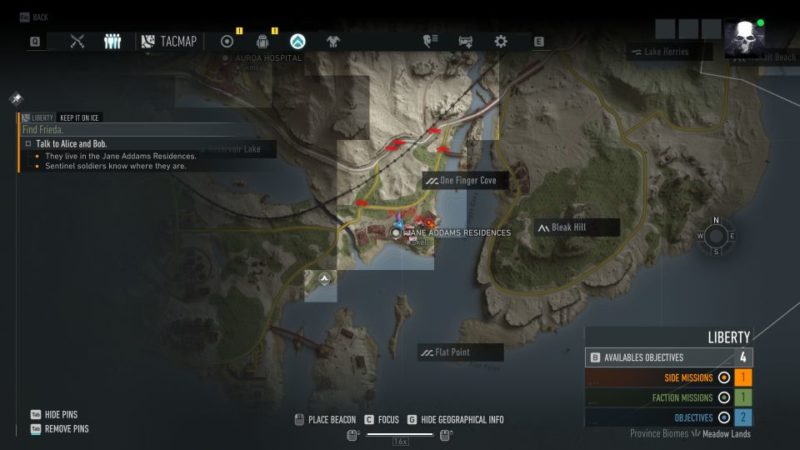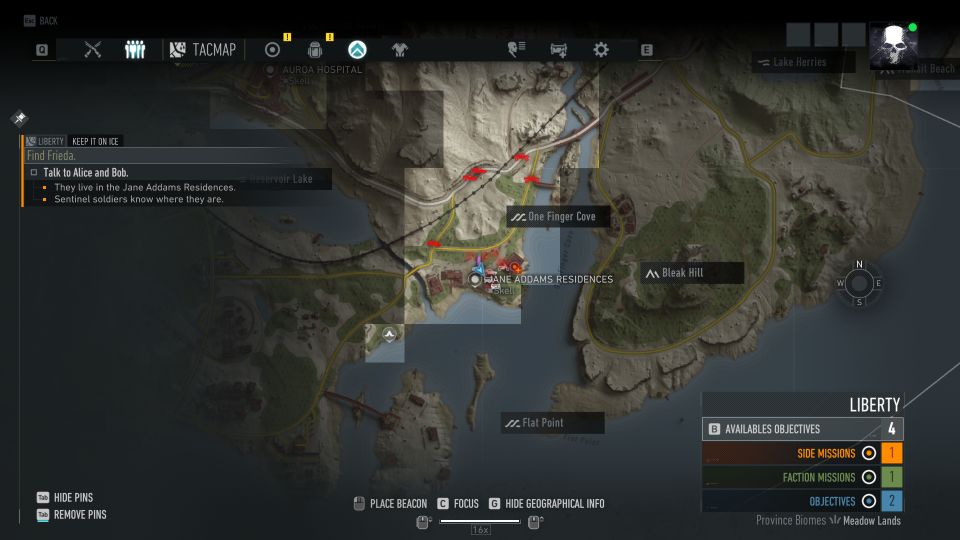 There'll be a couple of guards here as well.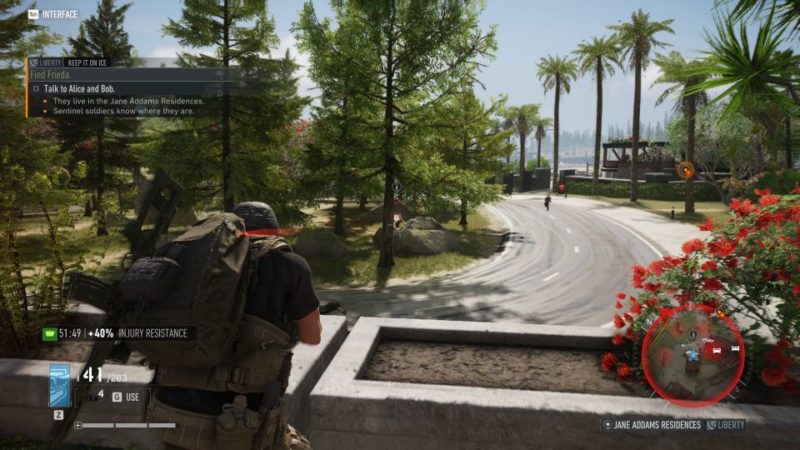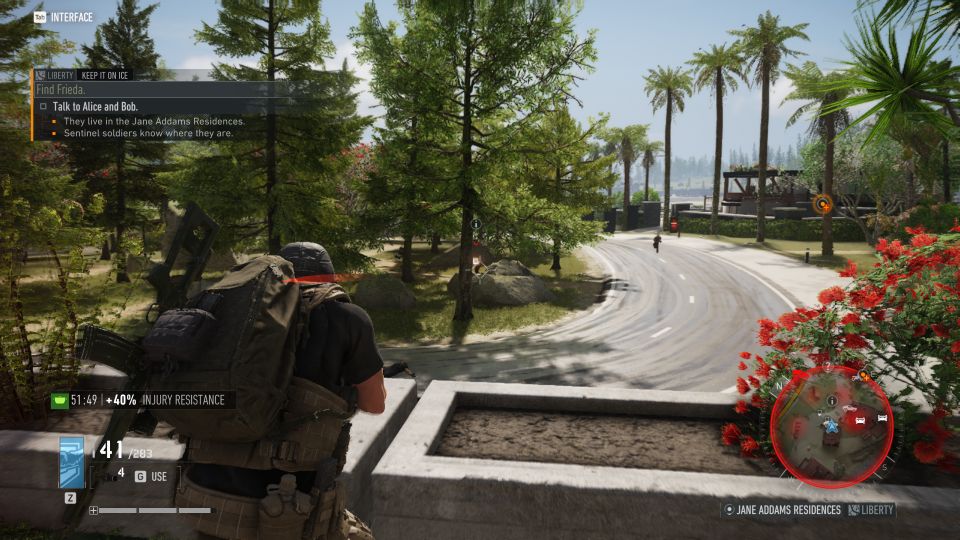 To find their whereabouts, interrogate any of the Sentinels with the intel symbol above the head.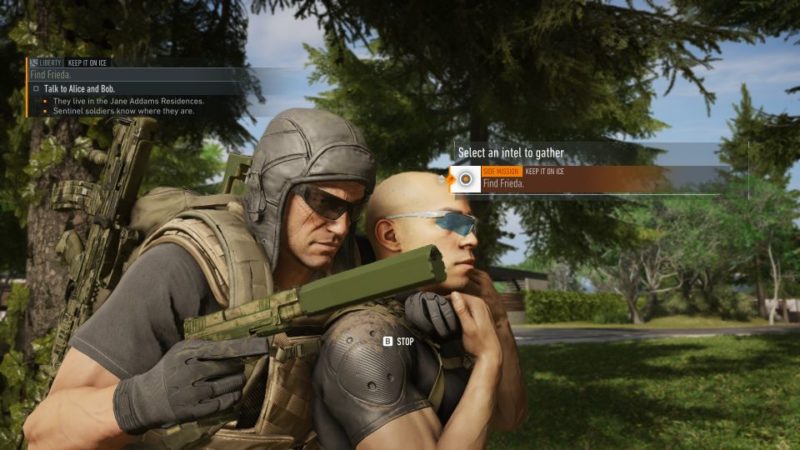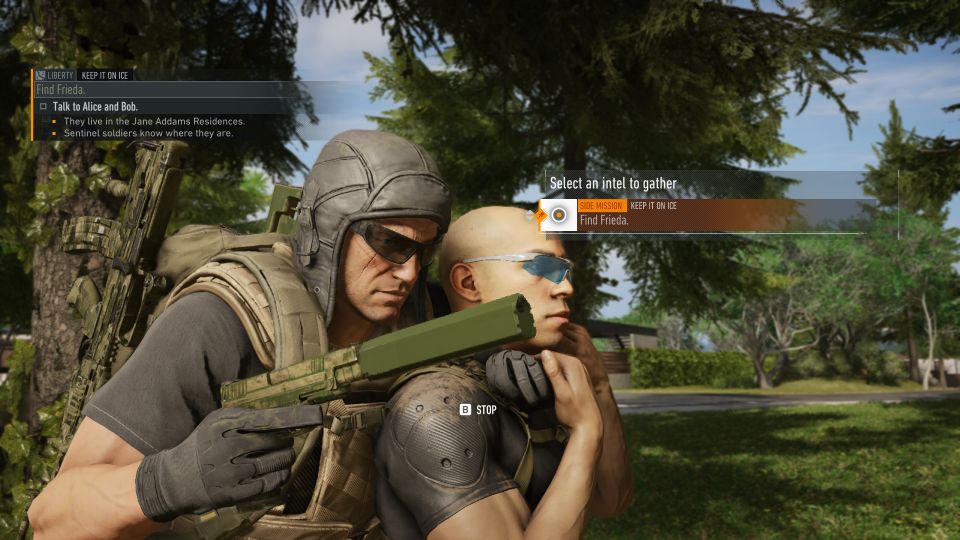 You'll then get the exact location of Alice and Bob. They're in the easternmost house in the residences as shown below (marked by blue player location).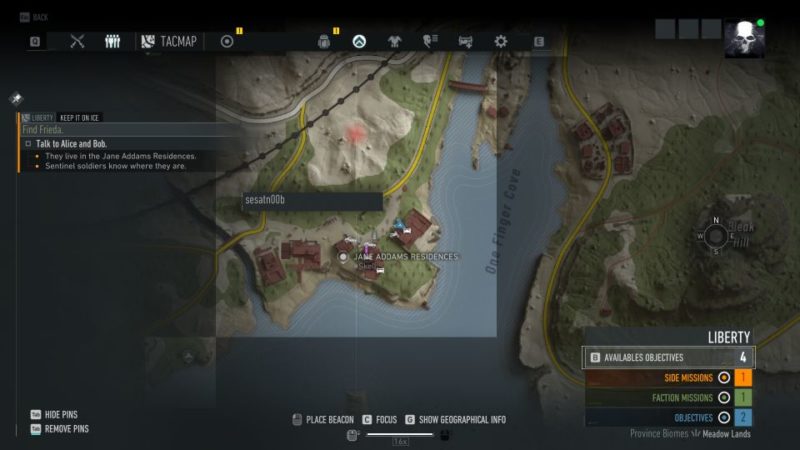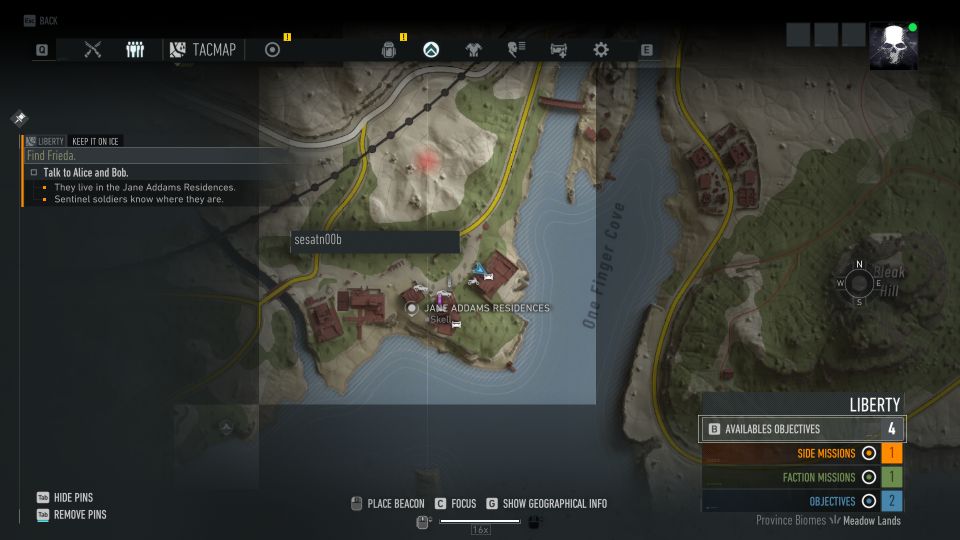 Enter the house.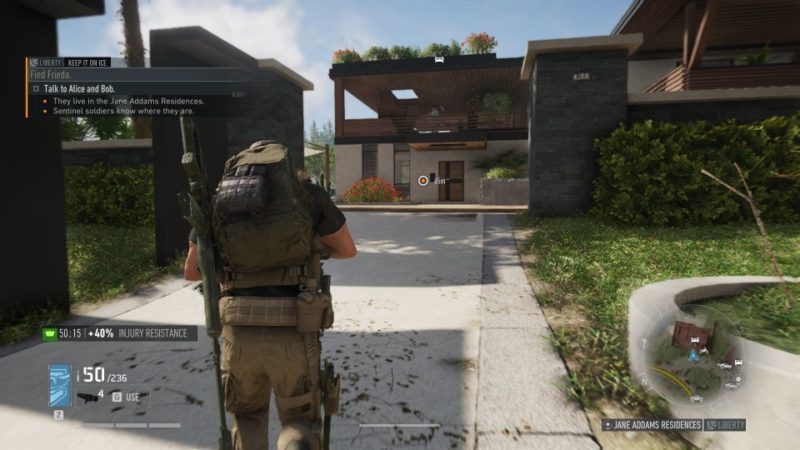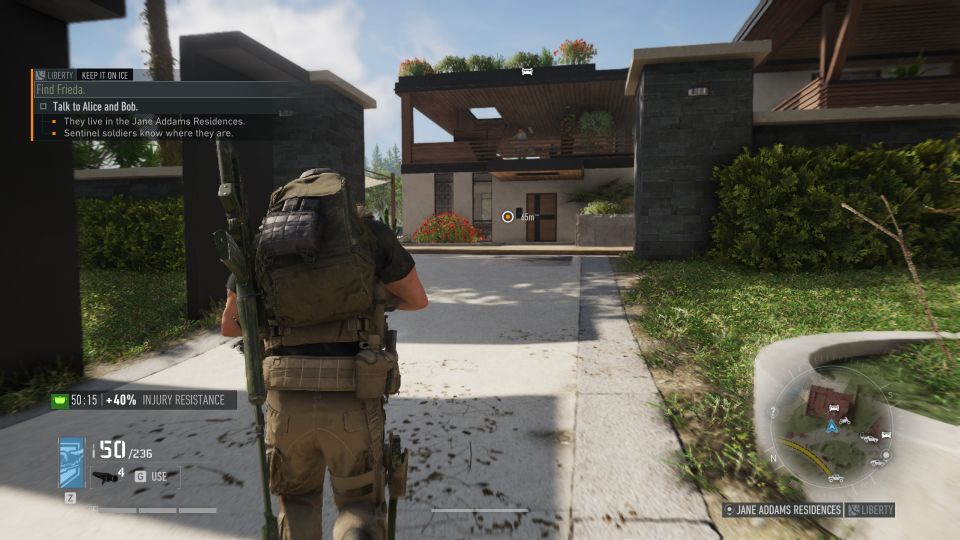 You'll find Bob outside near the swimming pool. Alice is inside the house. Speak with any of them.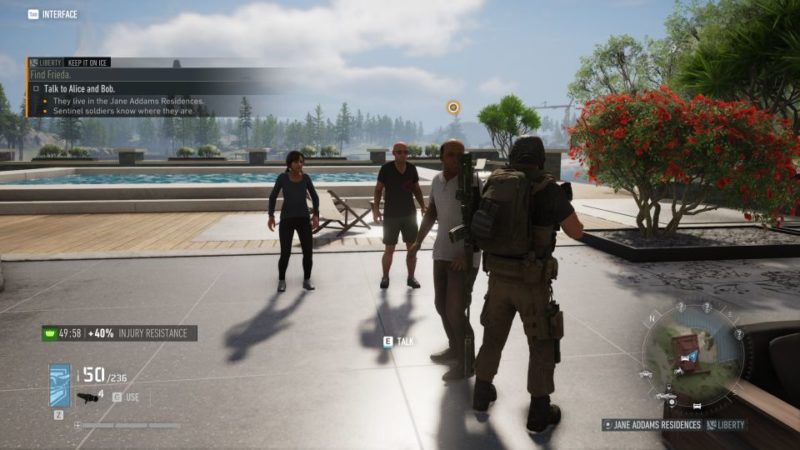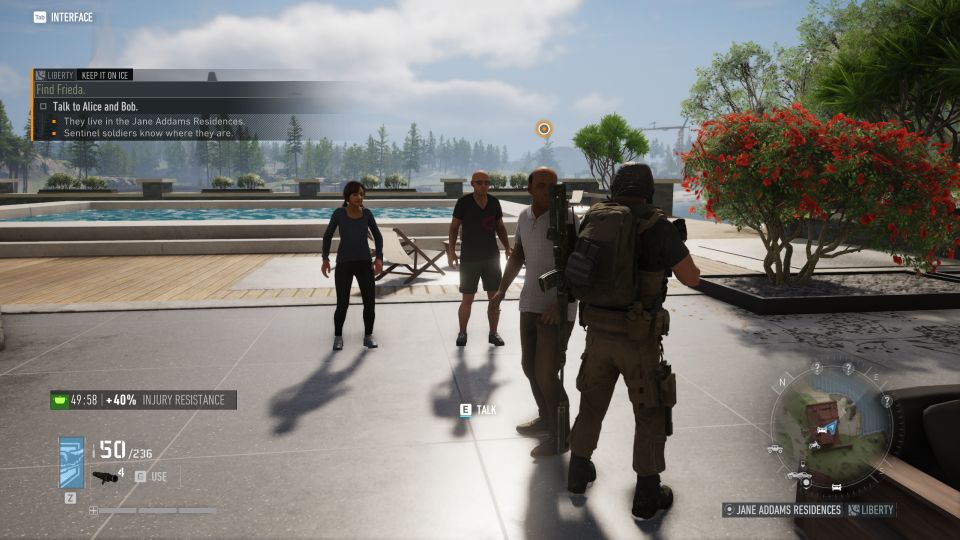 Talk to Jimmy
They will then tell you about Jimmy. Head to the exact location shown below, marked by the blue player location.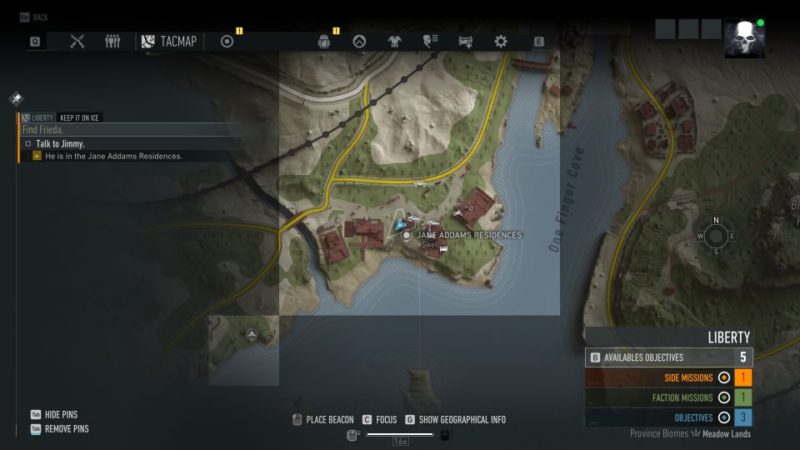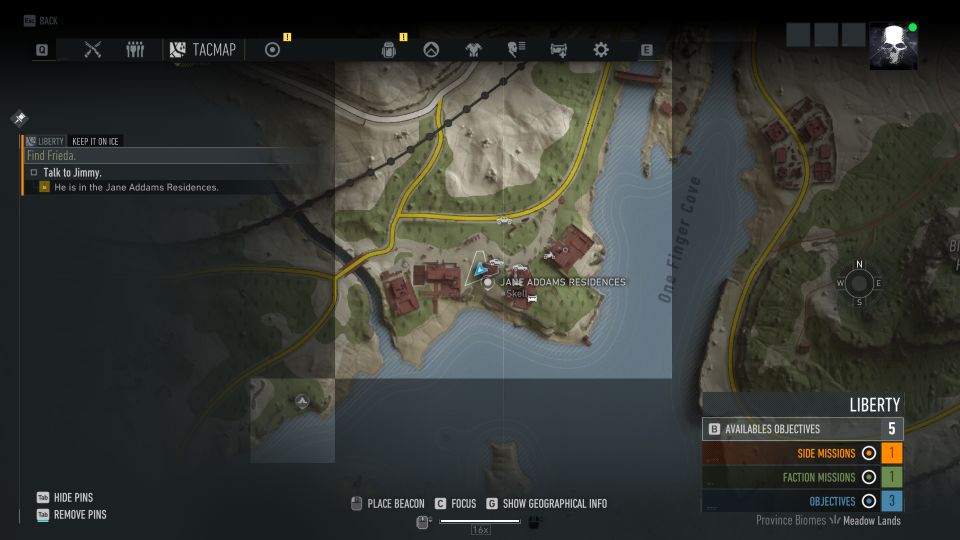 You will find Jimmy at the upper floor terrace.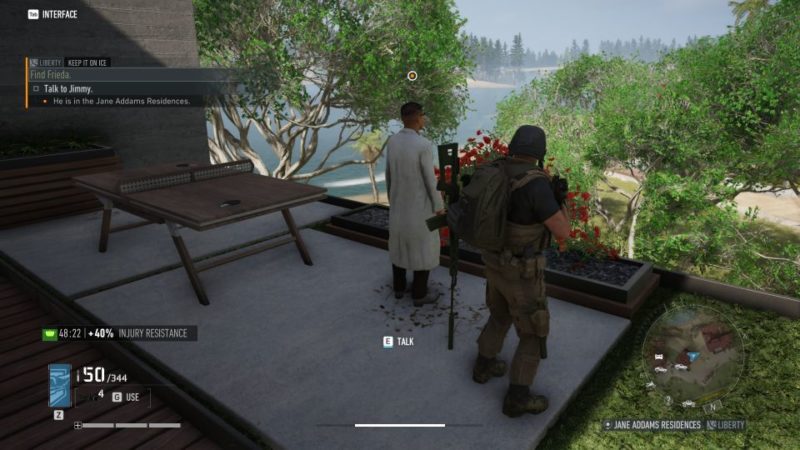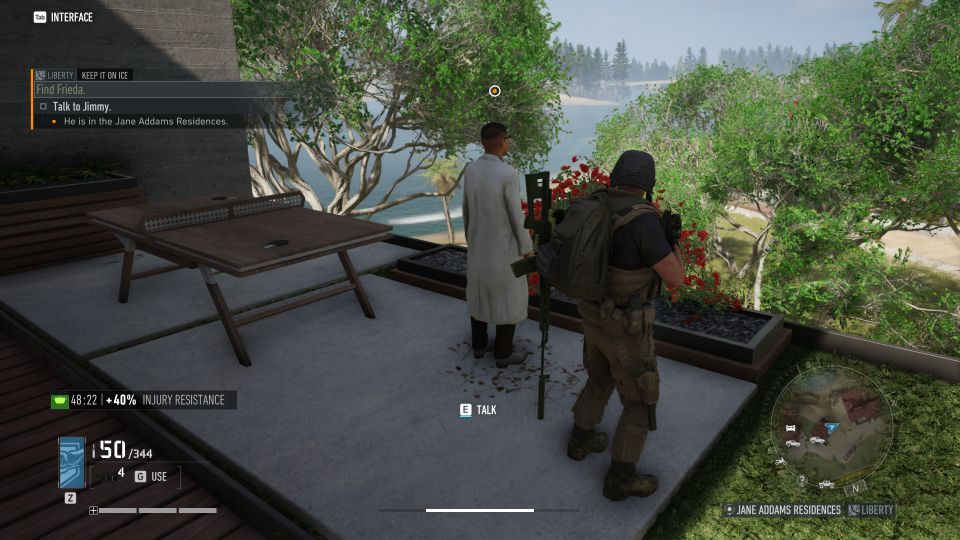 Reach the Cryogenization Center
He'll then tell you about the backup records stored in the center. Head back to the Cryogenization Center.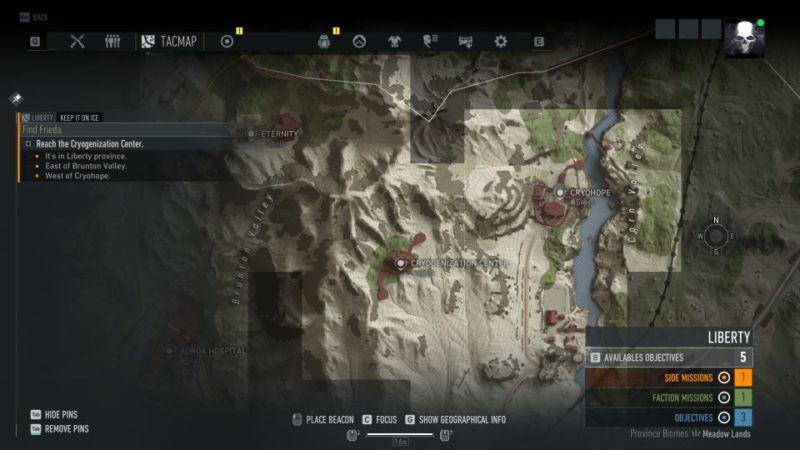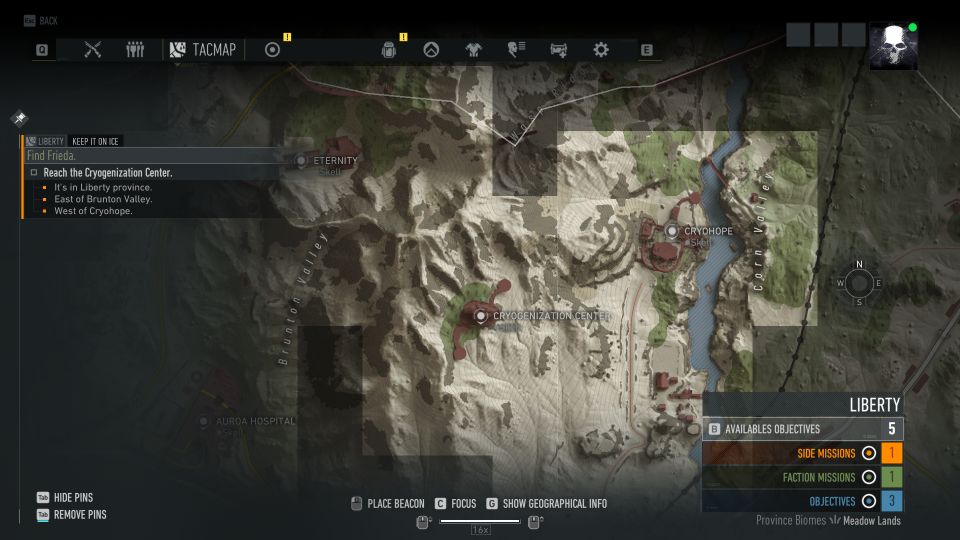 As usual, there'll be plenty of Sentinels in the area.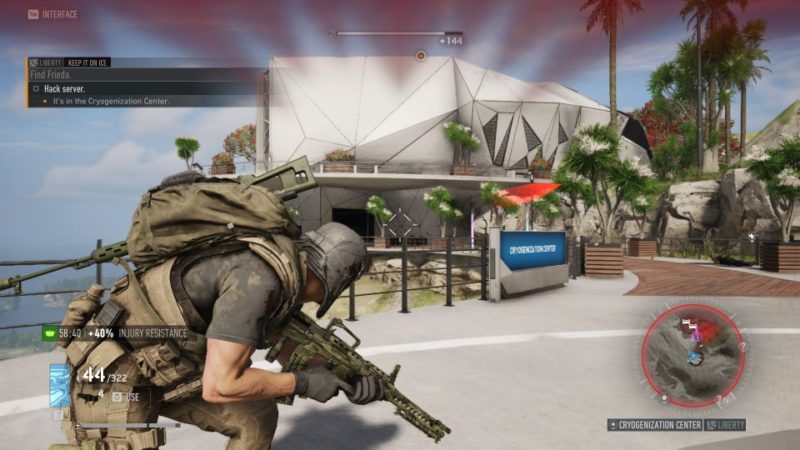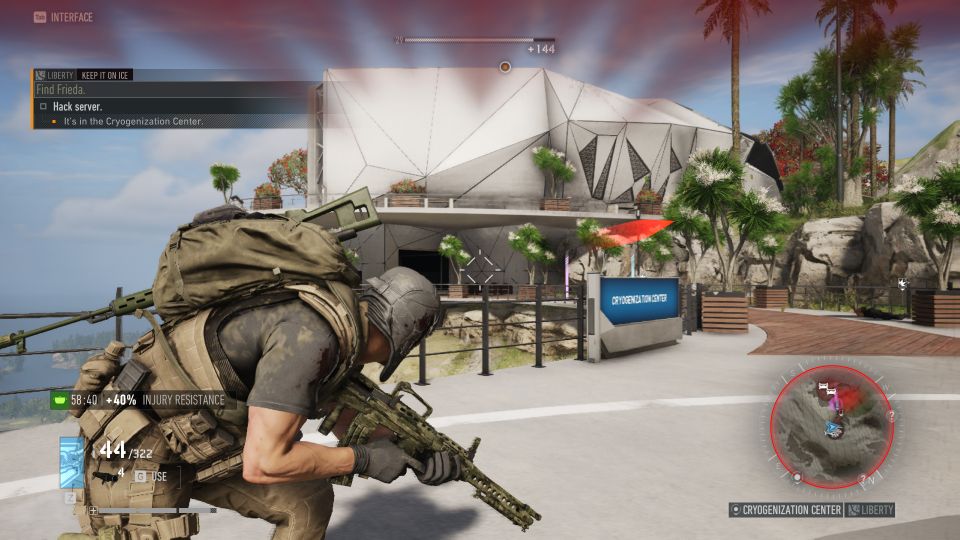 Hack server
Enter the main building. The server is at the ground floor right after the entrance.
You'll then find out that the server was accessed by Alice and Bob.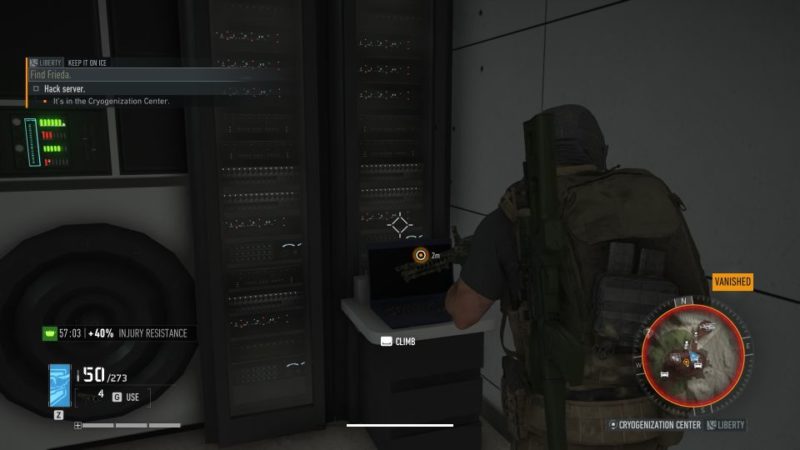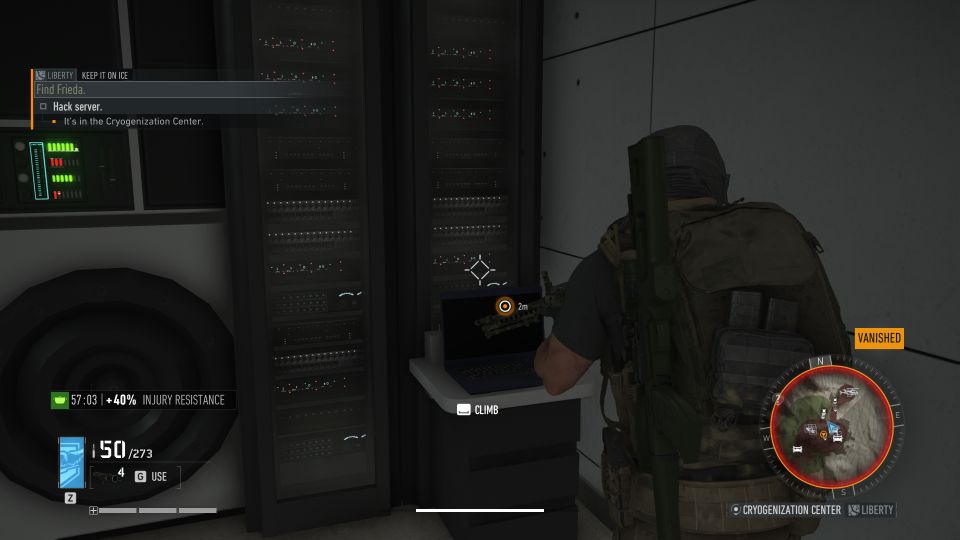 Search Alice and Bob's house
Go back to Jane Addams Residences to find the two. Interact with the laptop on the dining table.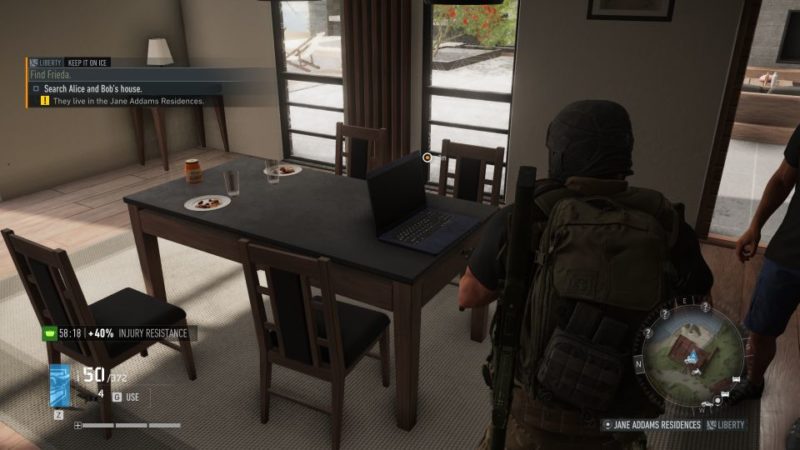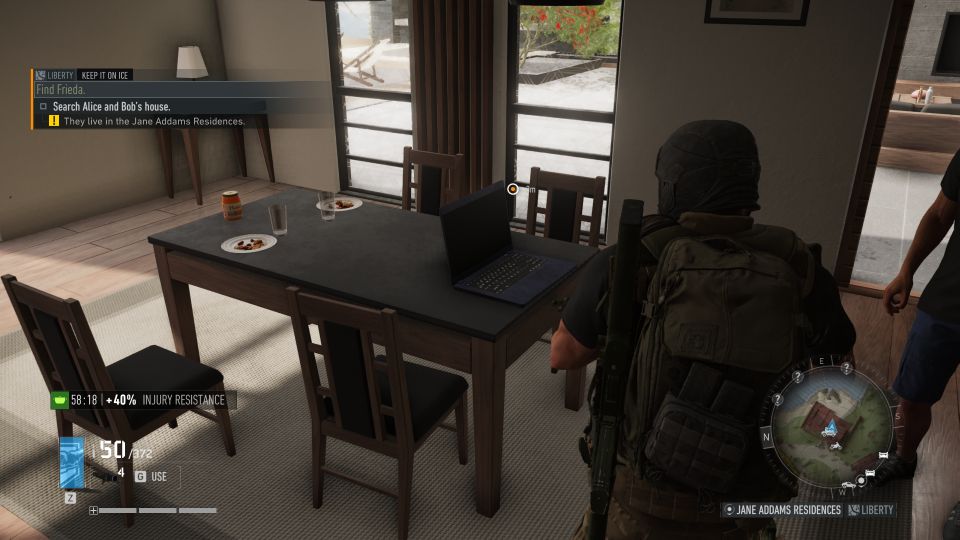 Reach Frieda's house
Next, go to Frieda's house which is in Queens High. It's located southwest of Mount Herbert, as shown in the map below.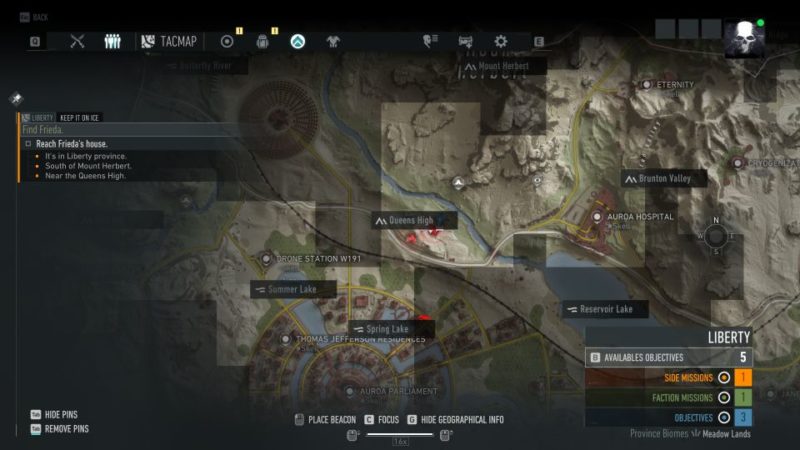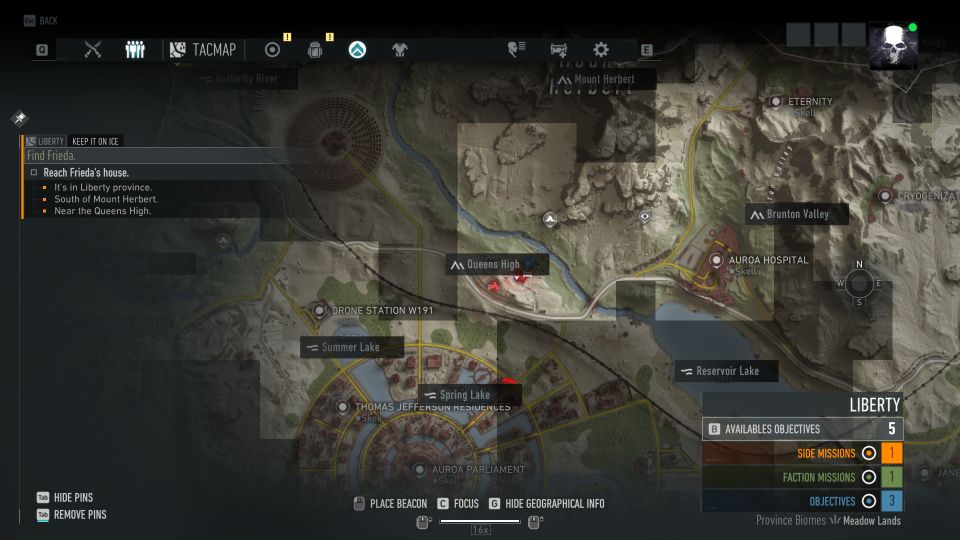 There'll be Wolves in the area.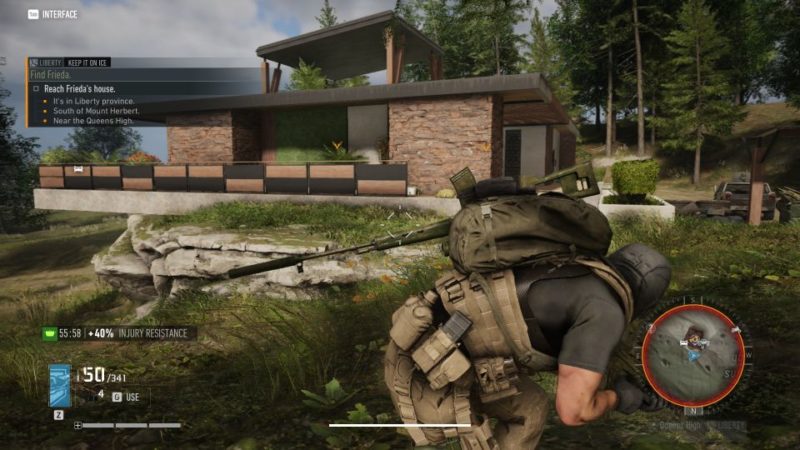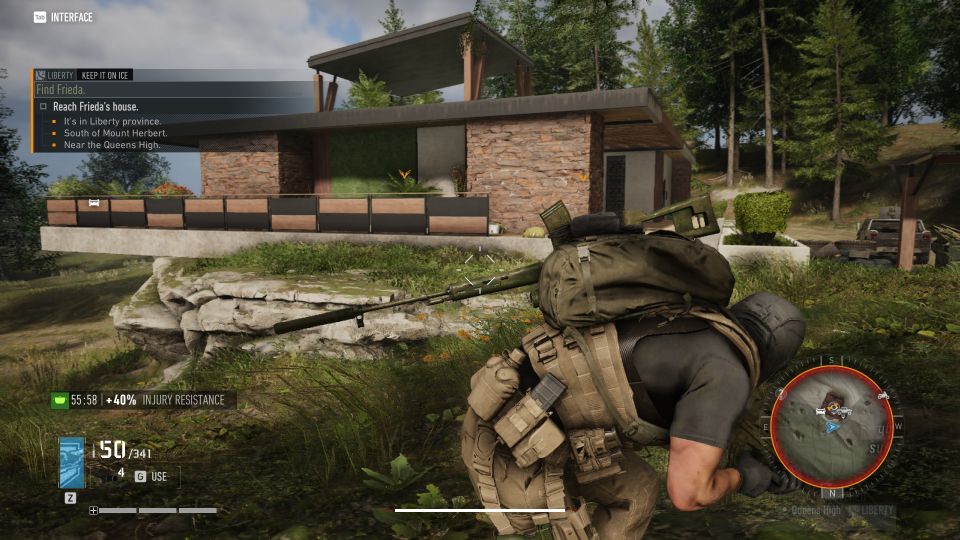 Head inside the house and look for clues. You should see her dead frozen body inside the house. Investigate the laptop.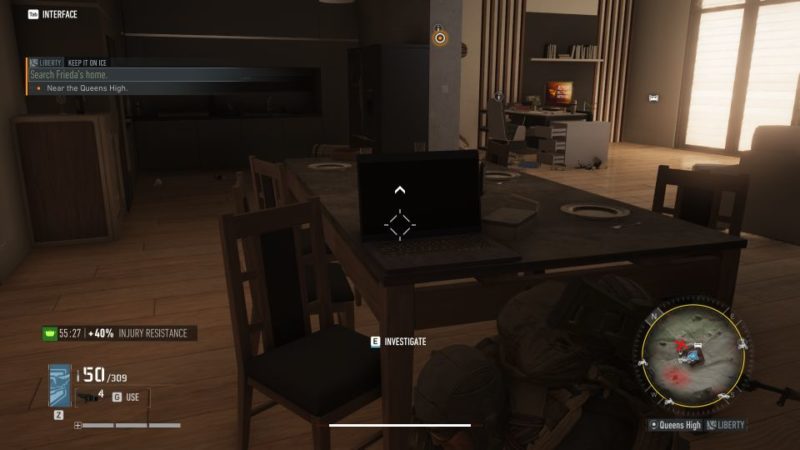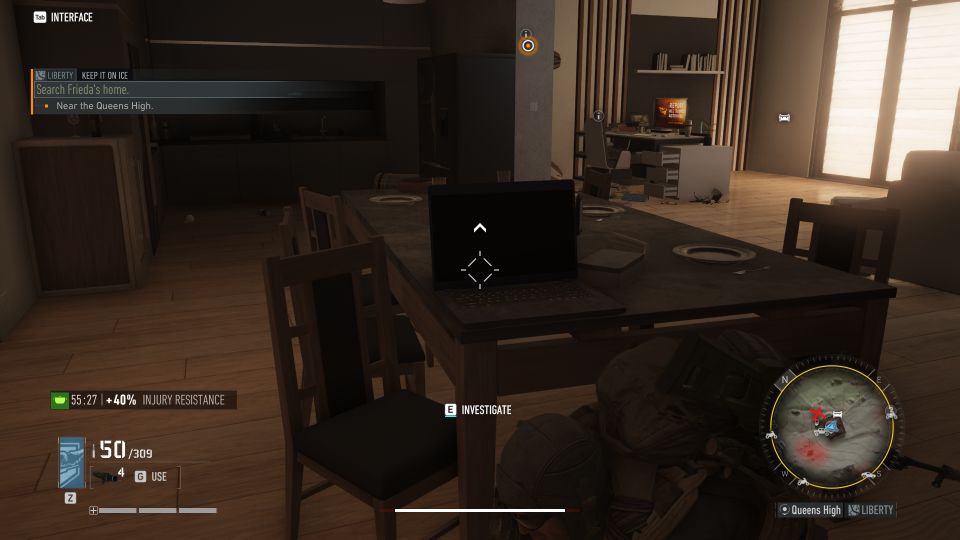 Return to Rathi
Go back to Rathi in Cryohope. She's the head scientist.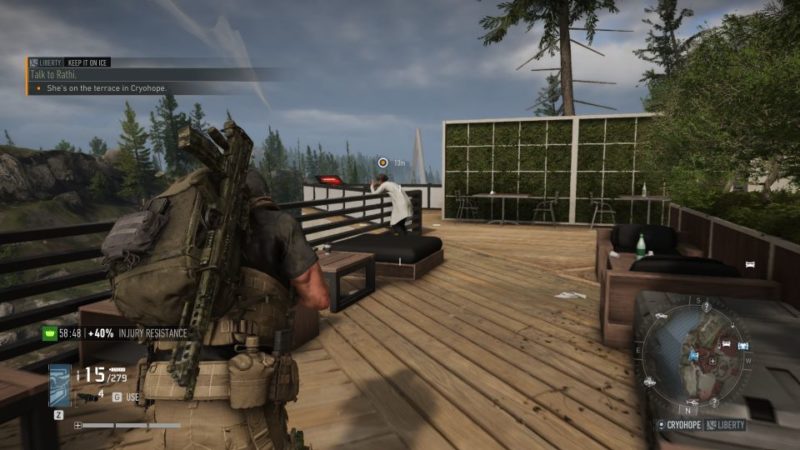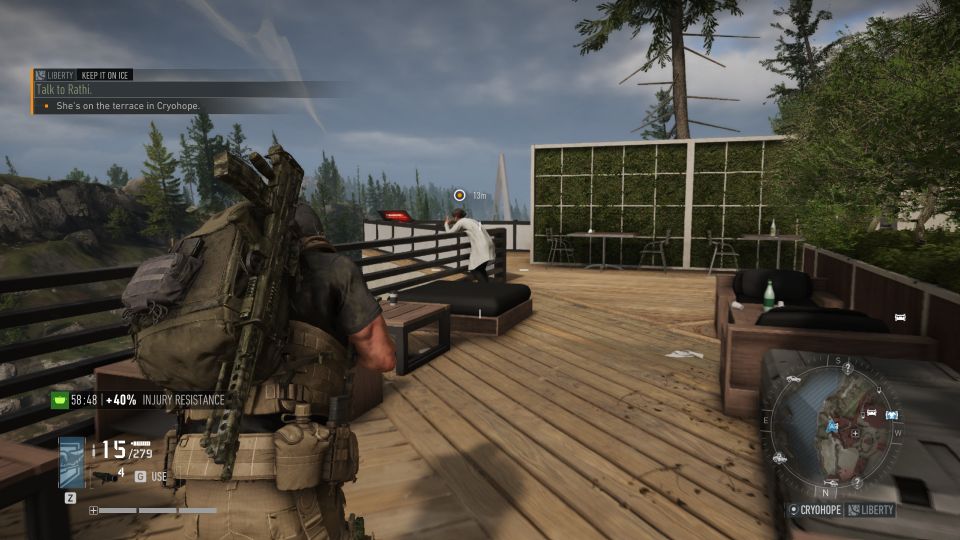 The mission ends here. You will get Skell Credits and a new Emblem.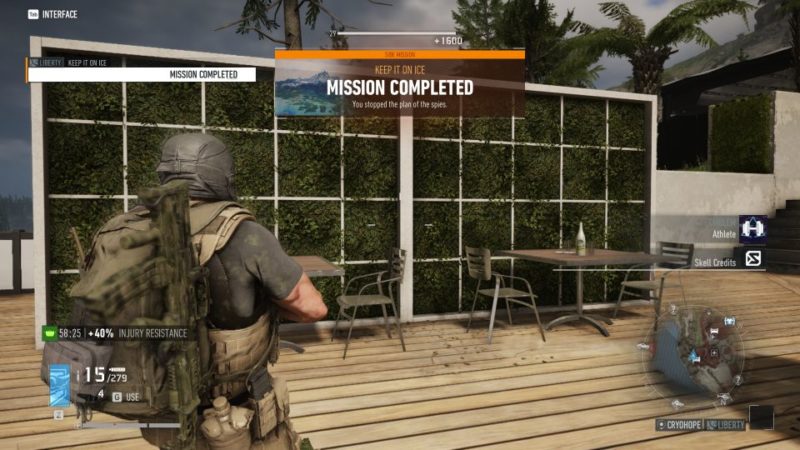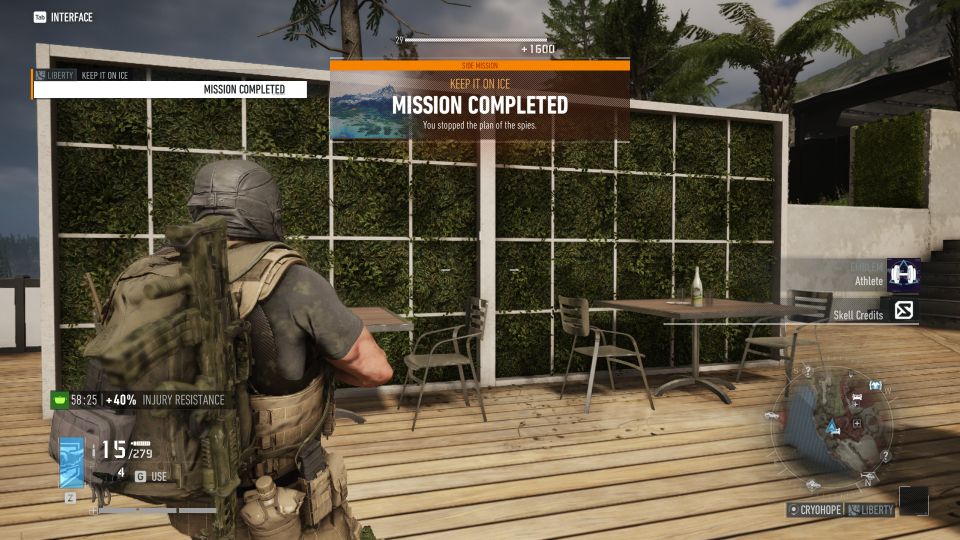 K
---
Related articles:
Twisted Nerves: Ghost Recon Breakpoint Walkthrough
For Honor: Ghost Recon Breakpoint Walkthrough
A Soul In Rest: Ghost Recon Breakpoint Walkthrough
Written On Stone: Ghost Recon Breakpoint Walkthrough
Get The Scoop! – Ghost Recon Breakpoint Walkthrough
Death On Prime Time: Ghost Recon Breakpoint Walkthrough
The Strongest Marines In One Piece – Top Ten List