Just Desserts is a side mission in Borderlands 3 that is available the second time you're back on Pandora.
Your task is to help Beatrice get ingredients for her cake – gunpowder and spiderant eggs.
Here's a walkthrough of Just Desserts in Borderlands 3.
This mission is recommended for level 26 and above.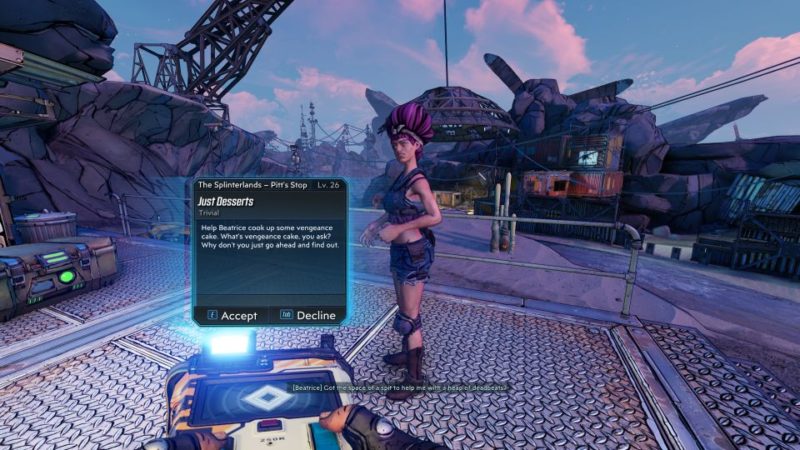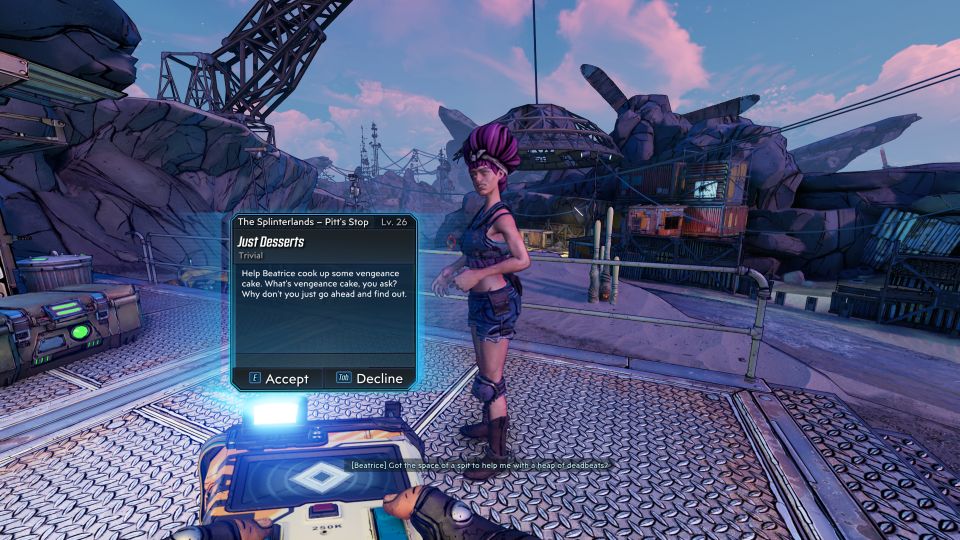 Collect barrel of gunpowder
The first thing you should collect is the gunpowder, which is located nearby as shown in the map.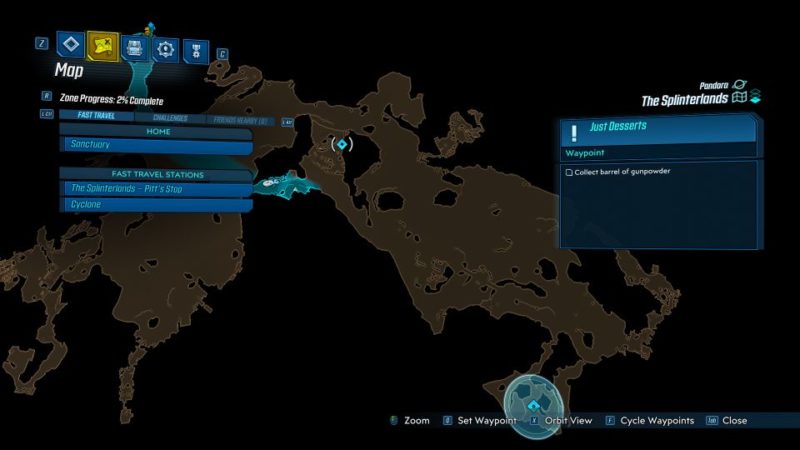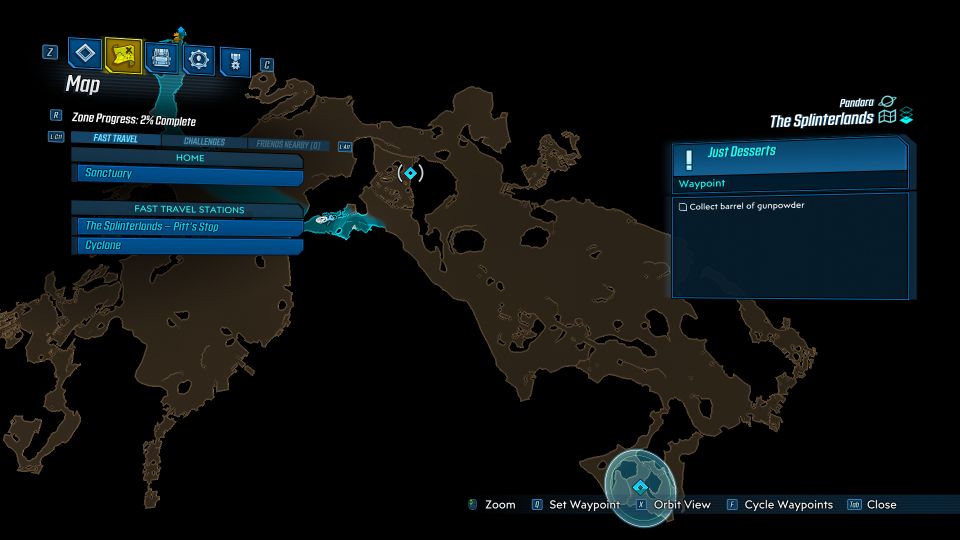 It's inside a camp where there are many COVs. Take them all out first.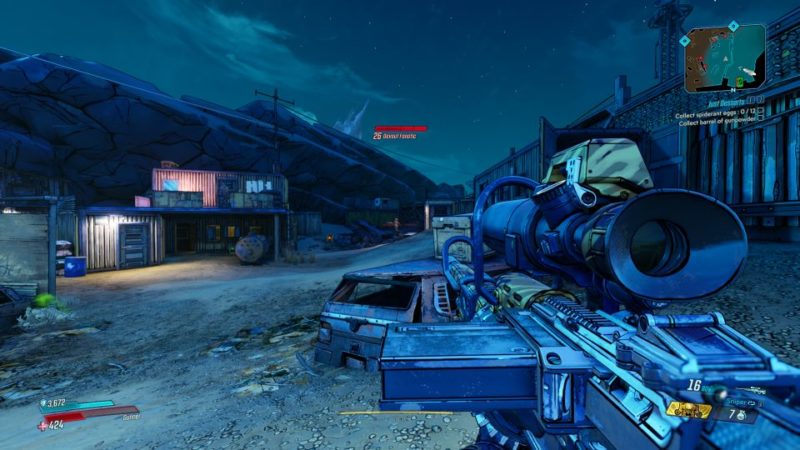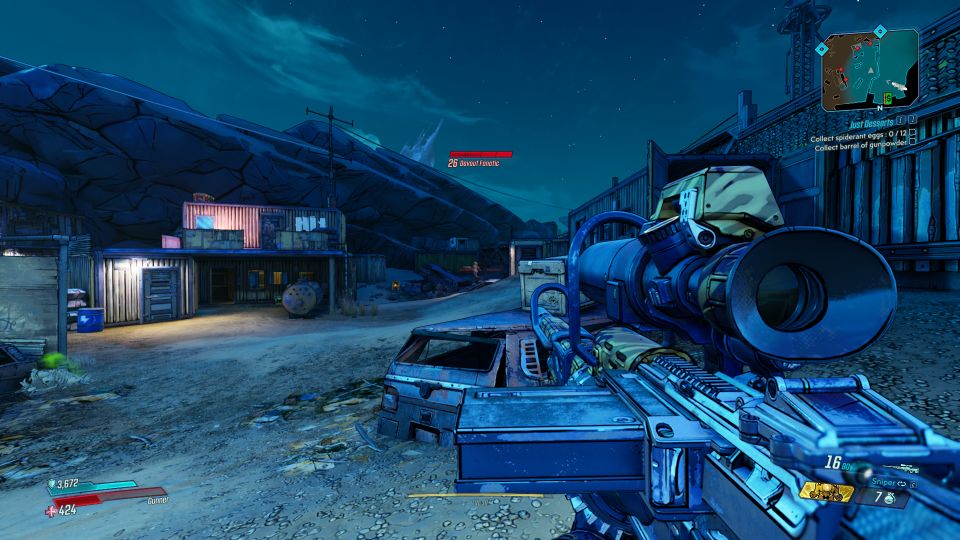 Climb up the platform where the fire-breathing face is and pick up the barrel of gunpowder.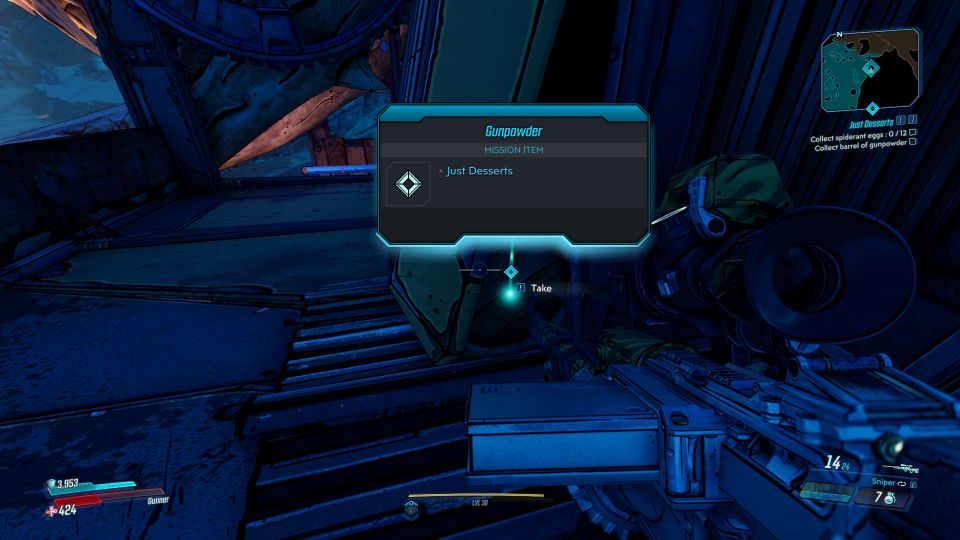 Collect spiderant eggs
Next, you need to find spiderant eggs. The location is shown in the map below.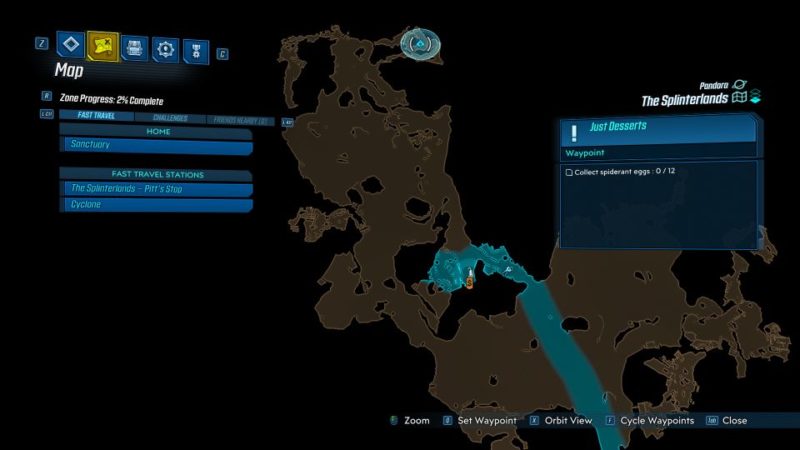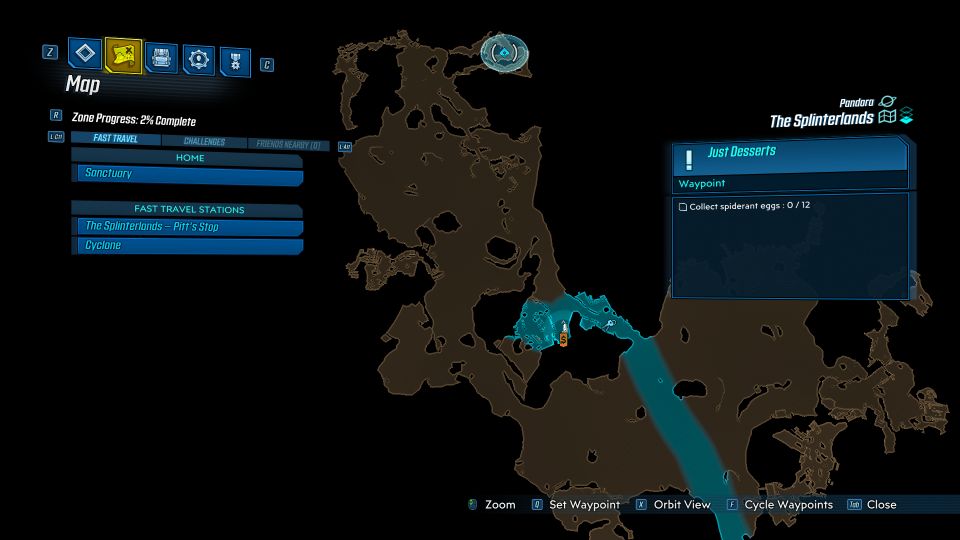 You'll encounter plenty of spiderants here.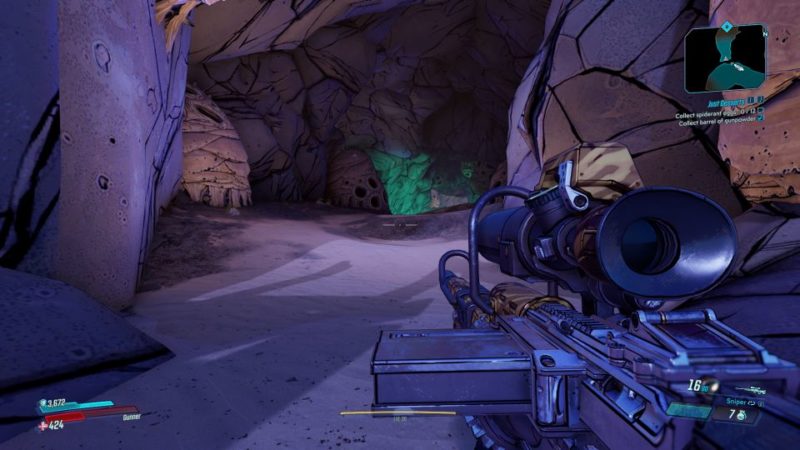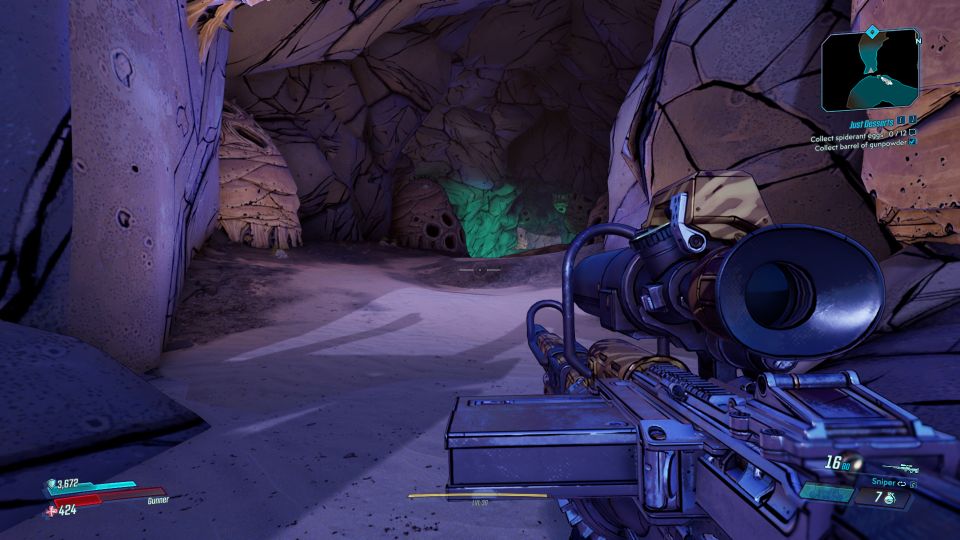 There are also spiderant elites like the King and Queen.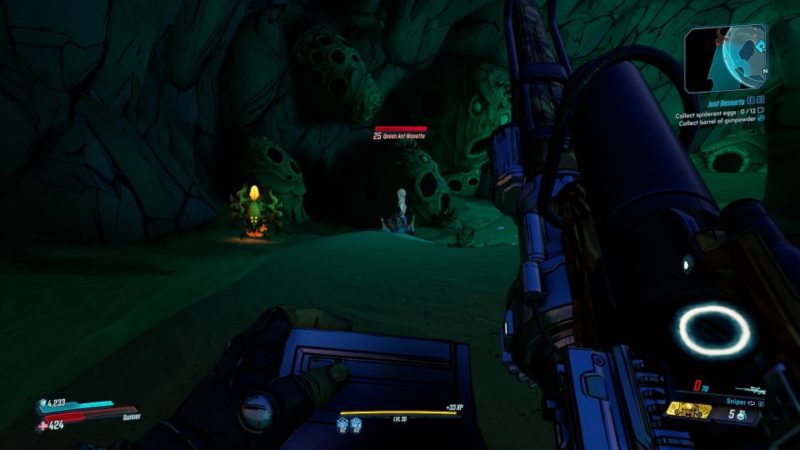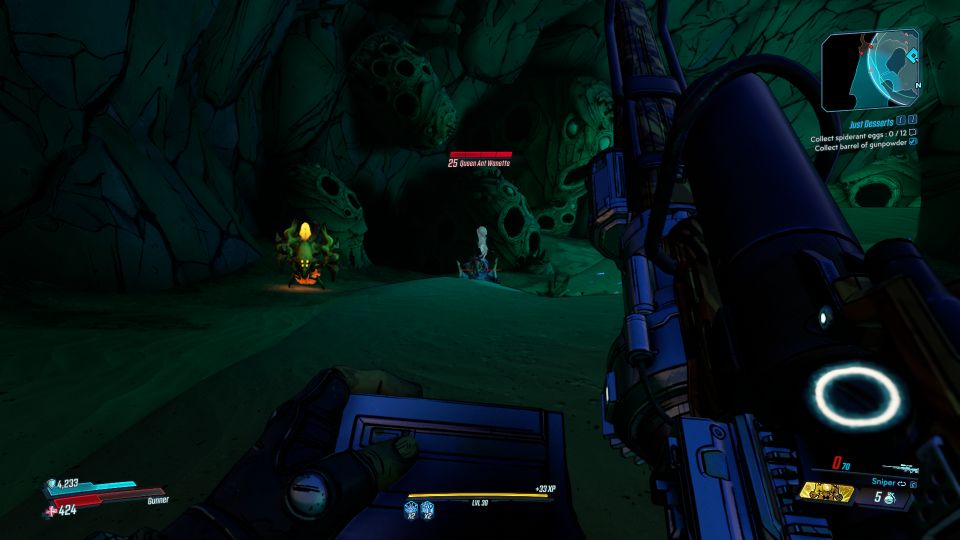 To collect the eggs, shoot at these orange glowing things. They are located within the circle on the map.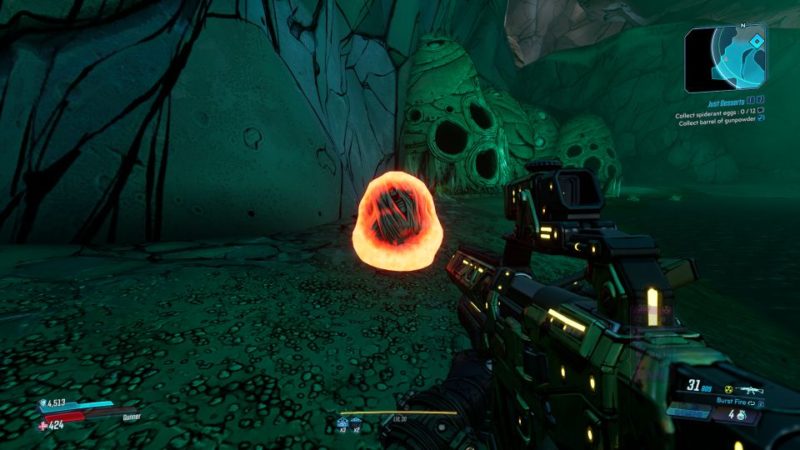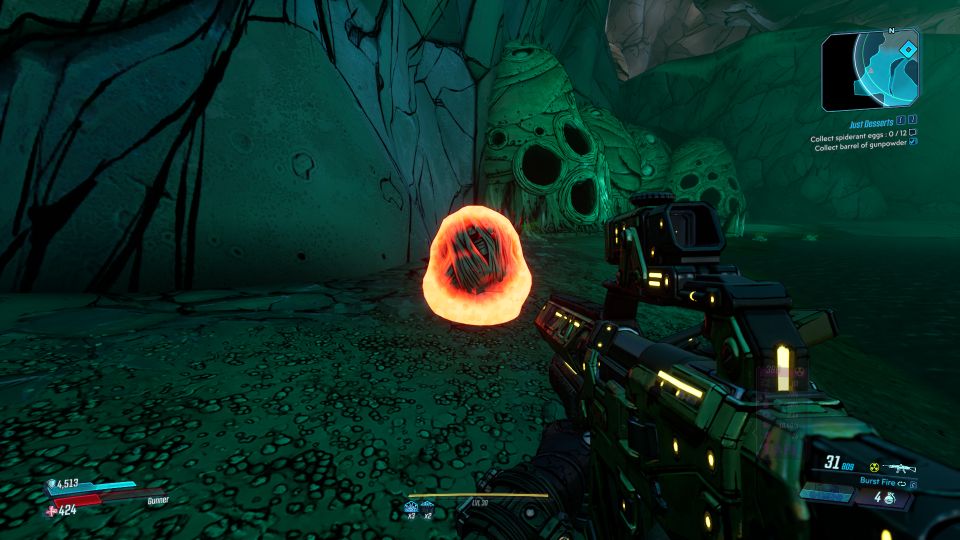 After shooting at it, it will break and four spiderant eggs will come out. Pick them all up. Gather 12 eggs in total.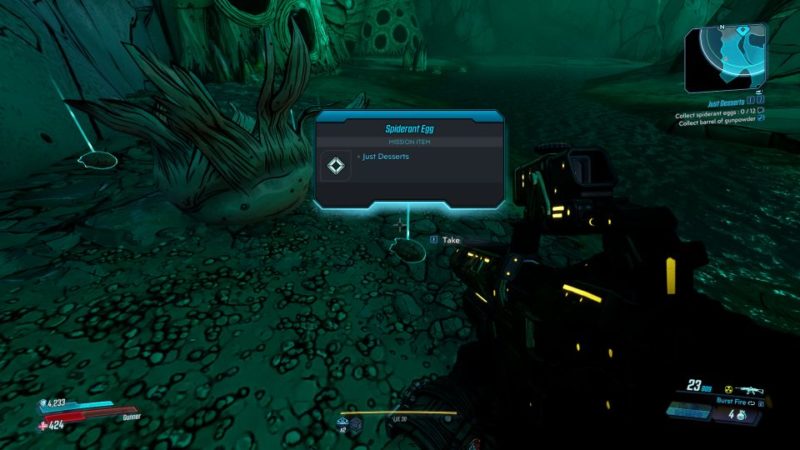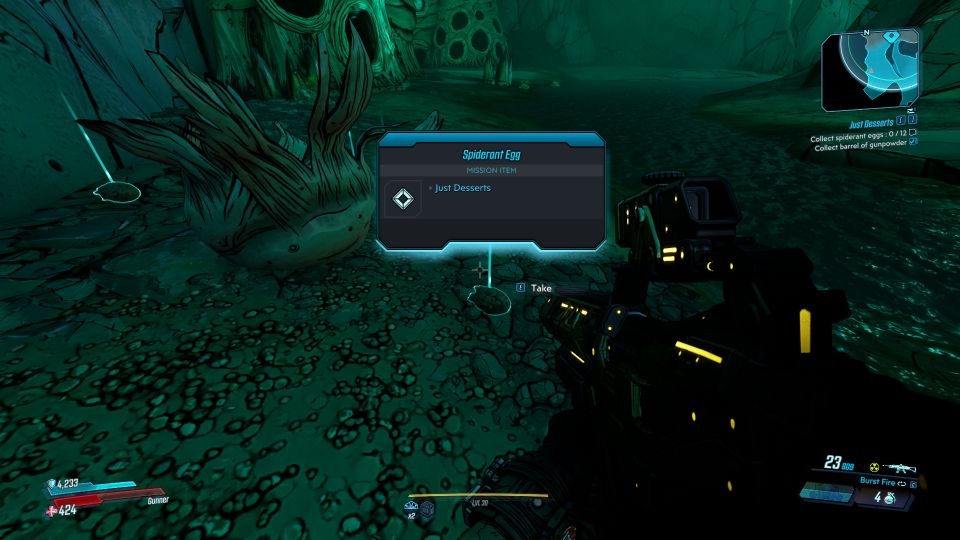 Deliver ingredients to Beatrice
Head back to Beatrice to give her the ingredients.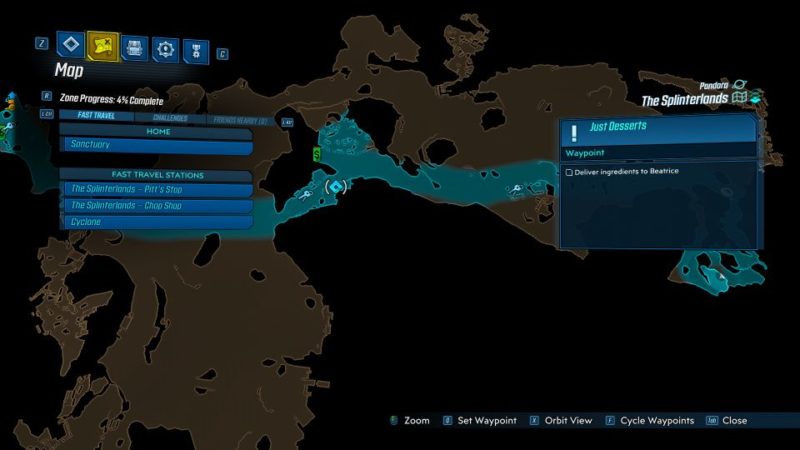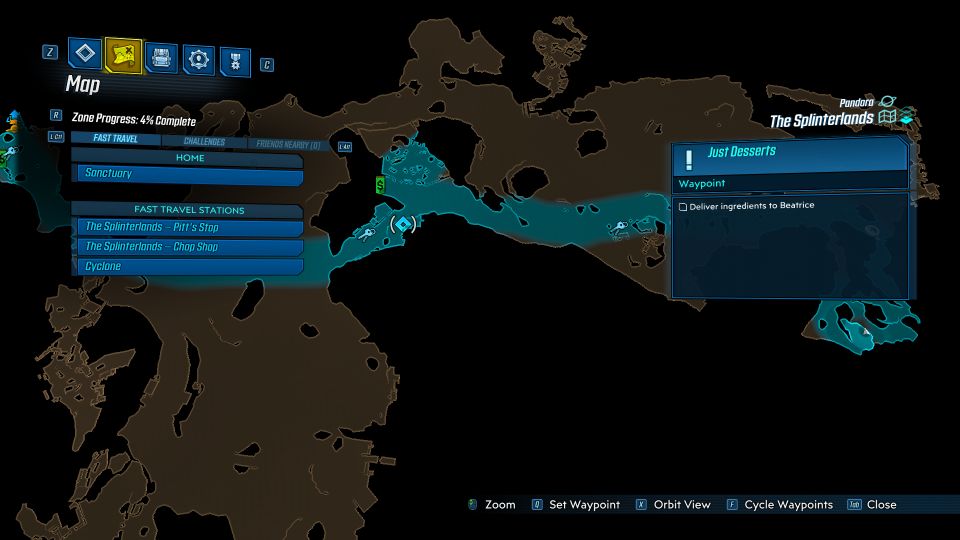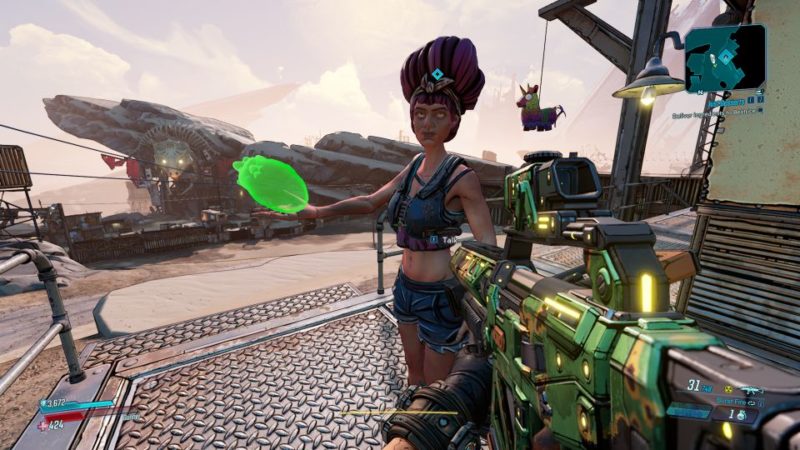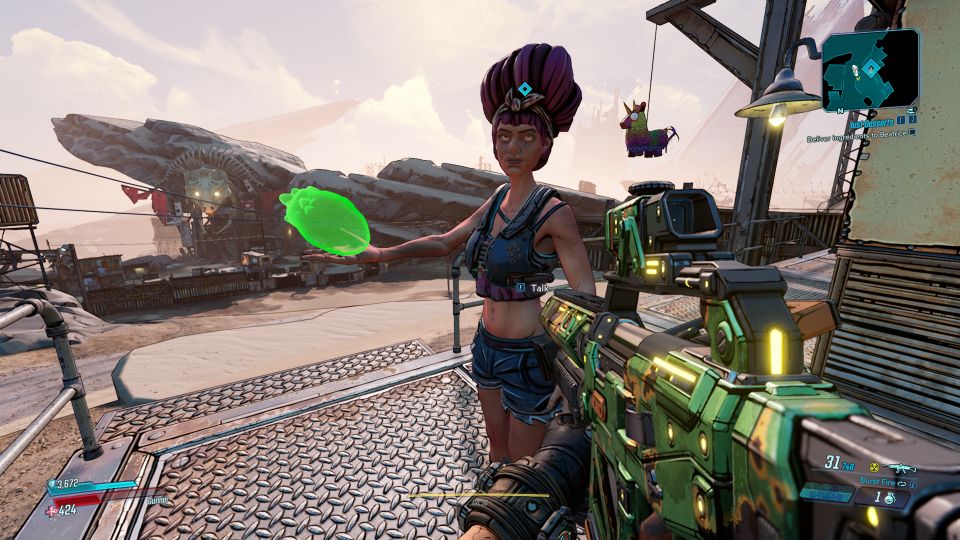 Collect 'candles'
Pick up the dynamites from the room near her.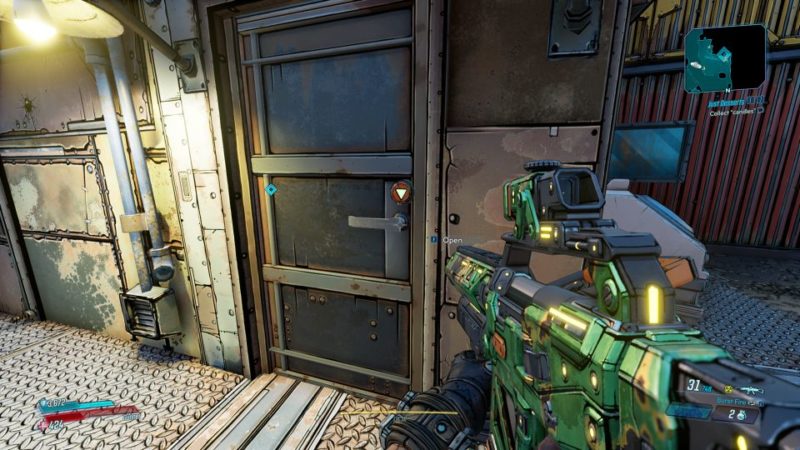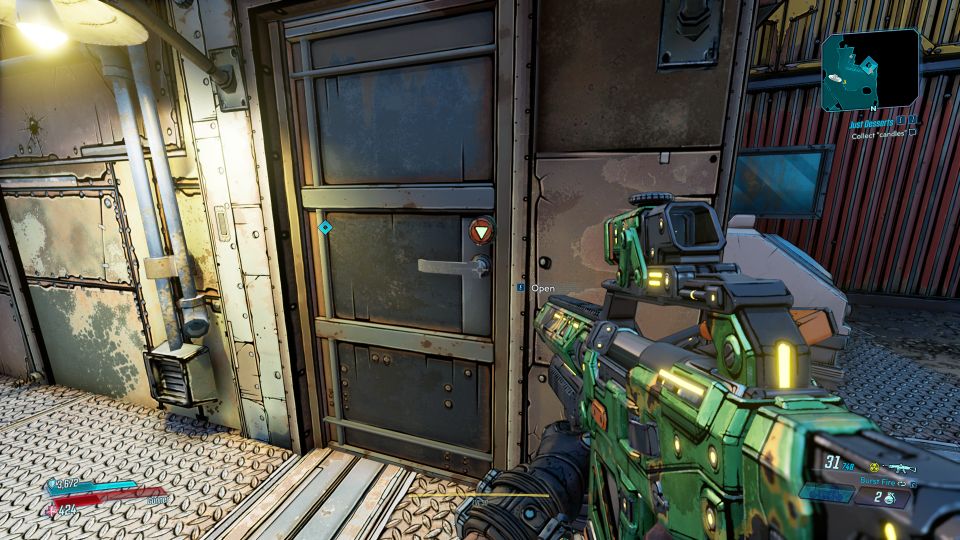 Return to Beatrice
Get back to Beatrice. She's in her room.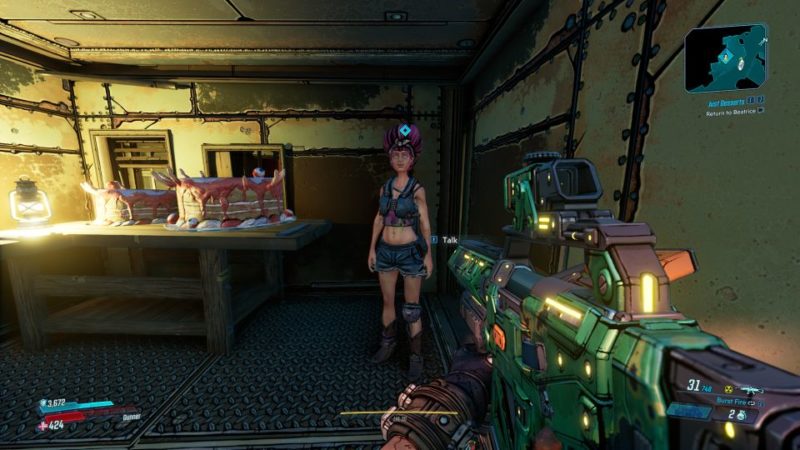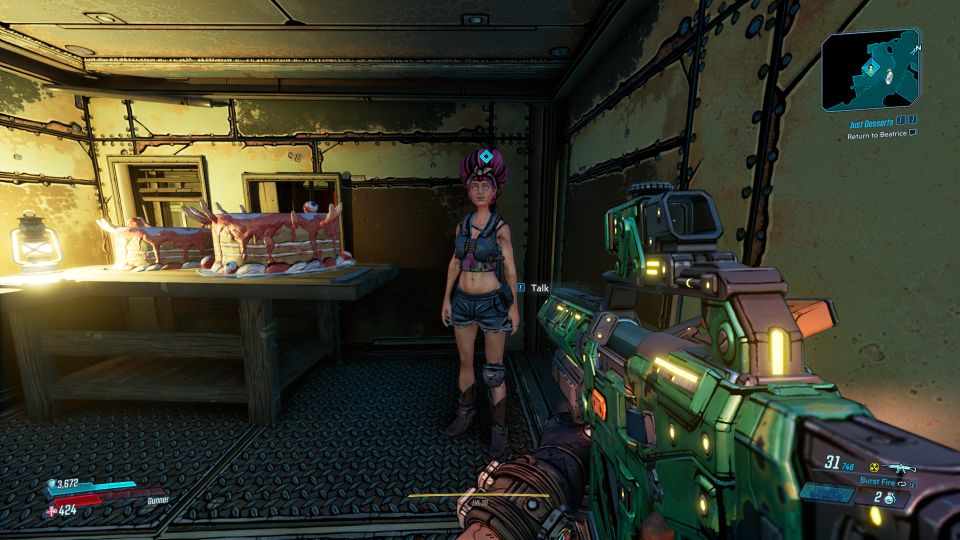 Collect cake parts
Once she's ready, collect three layers of the cake.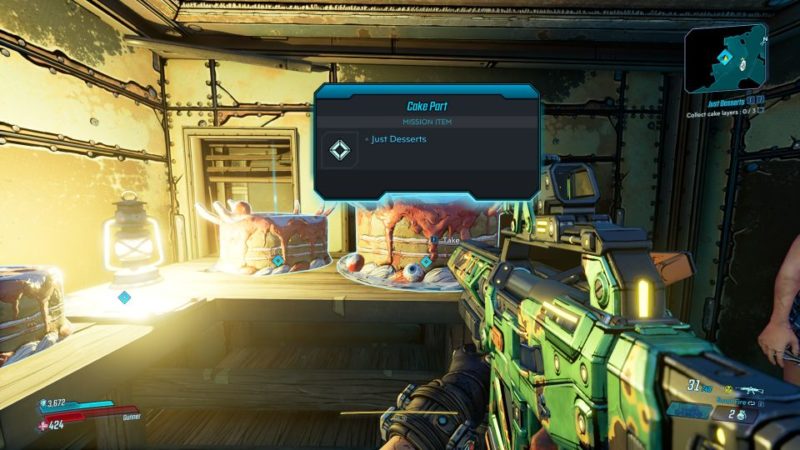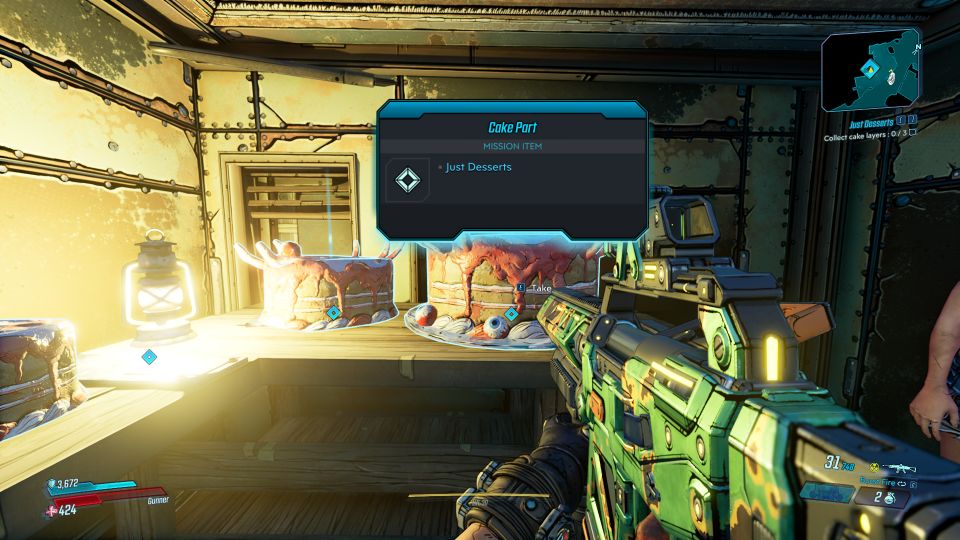 Deliver cake
You'll have to bring the cake to a gang leader. Head to the location shown below.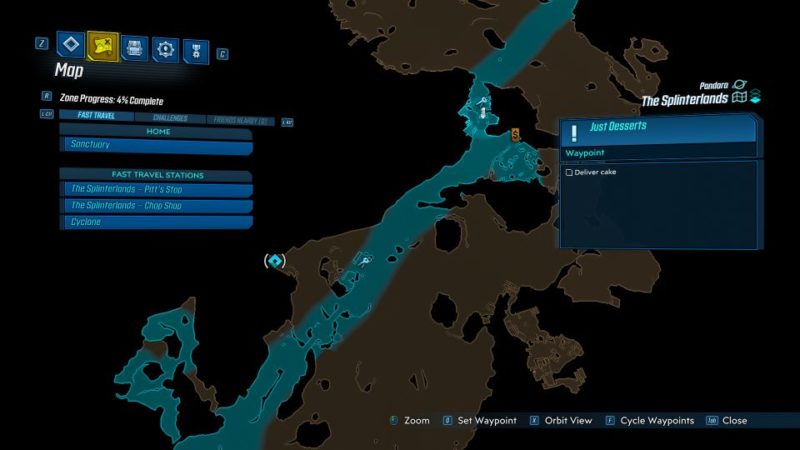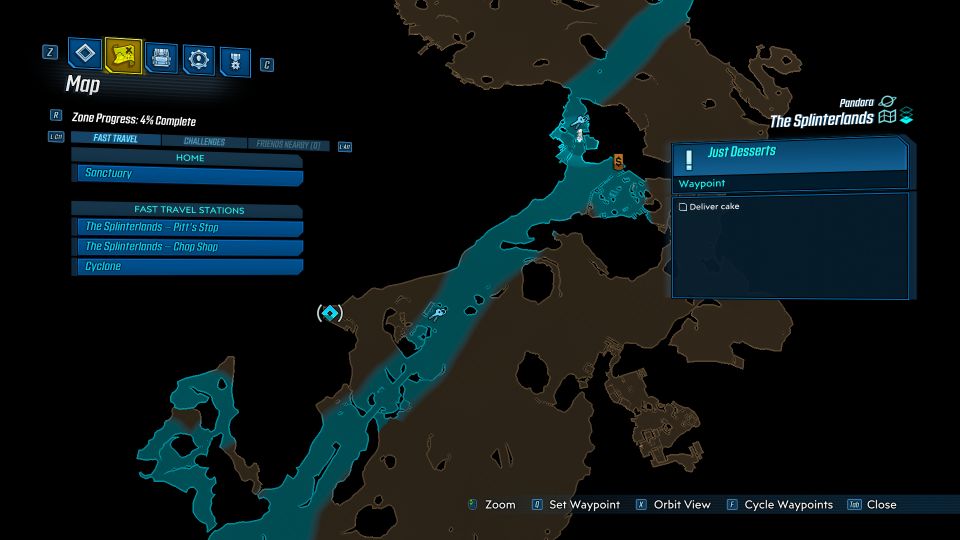 Place all 3 parts of the cake vertically.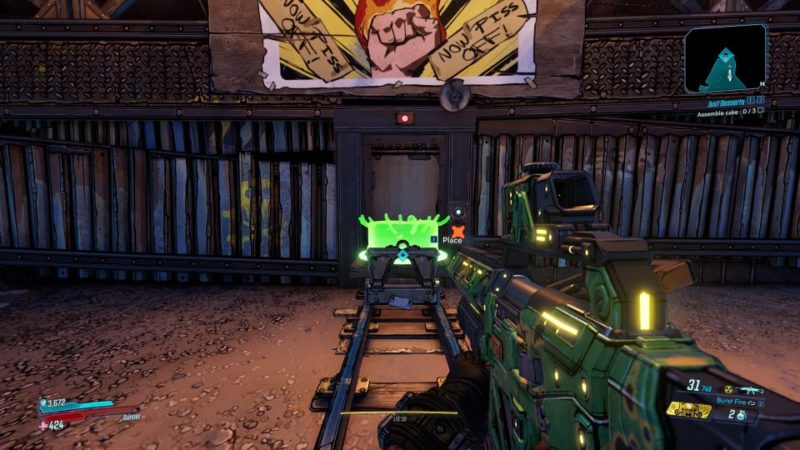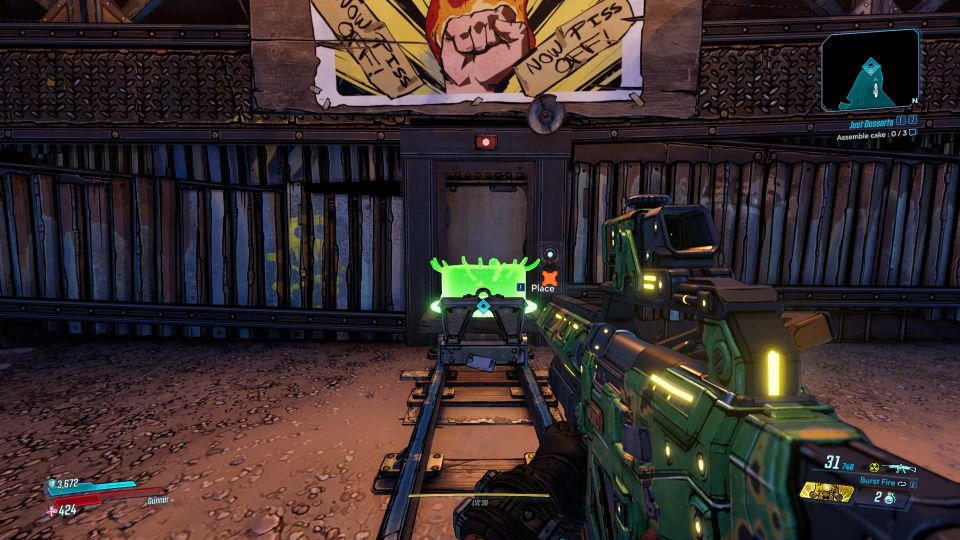 Next, press the button to communicate with the gang inside.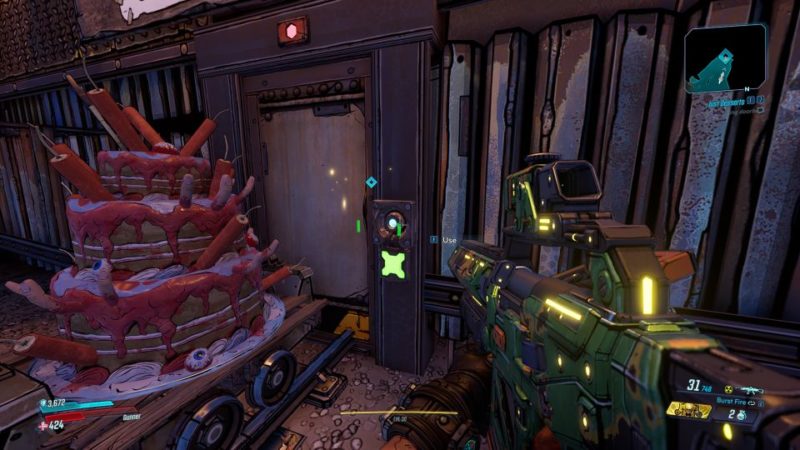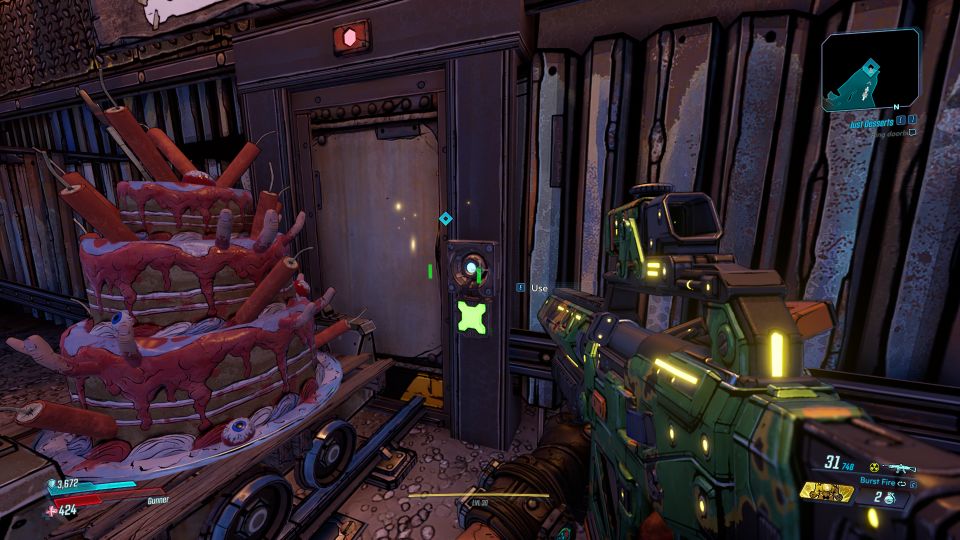 Before you send off the cake, light the candles first.
Once it's ready, melee the cart so that it goes inside.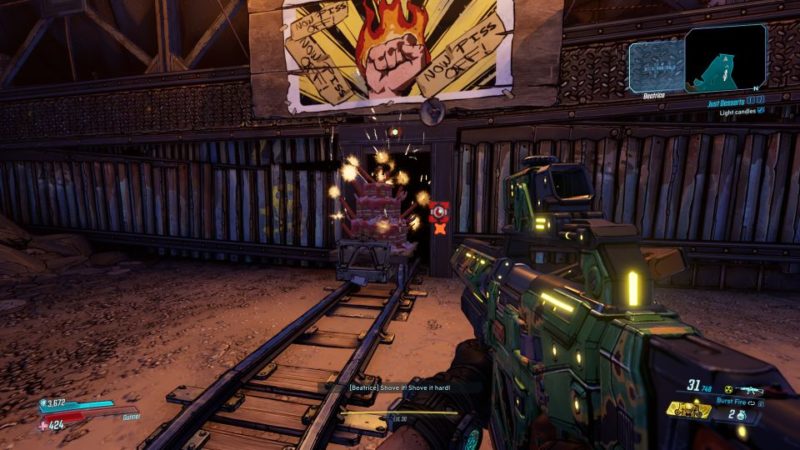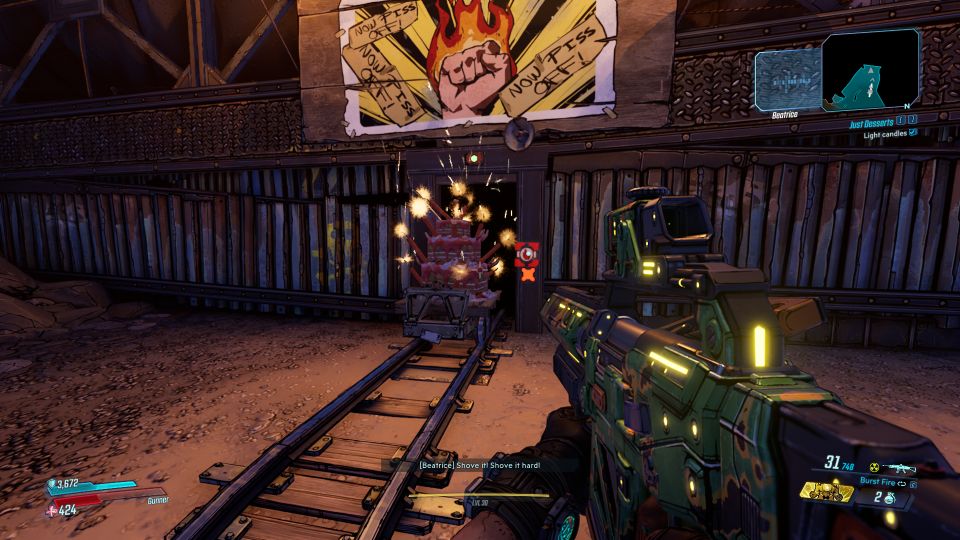 They will all die in an explosion.
You can press "use" on the bosses' head and some items will come out.
Talk to Beatrice
Get back to Beatrice.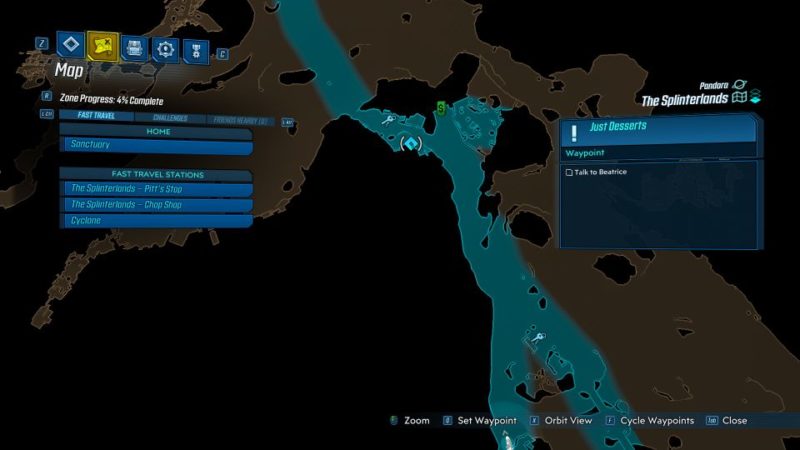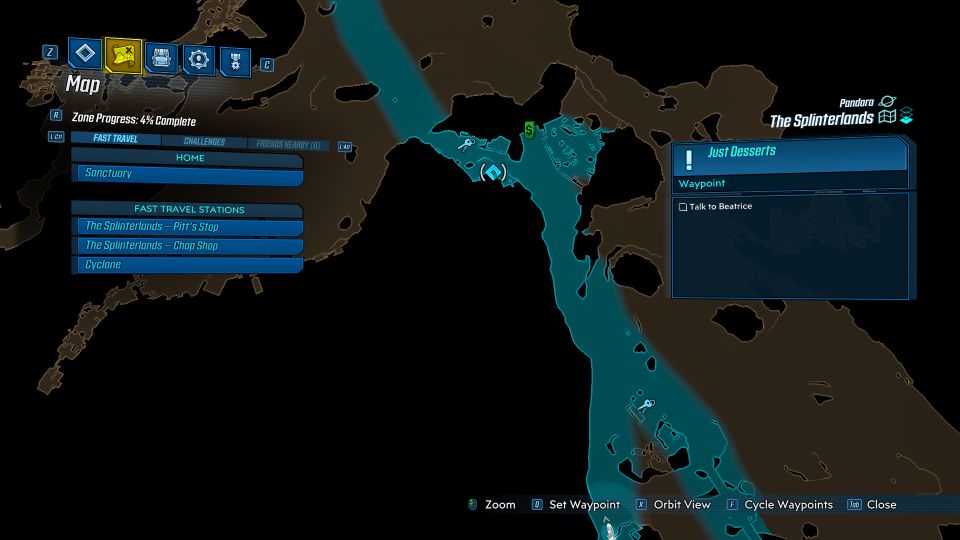 Talk to her and the mission completes here. You will earn some cash and a new grenade.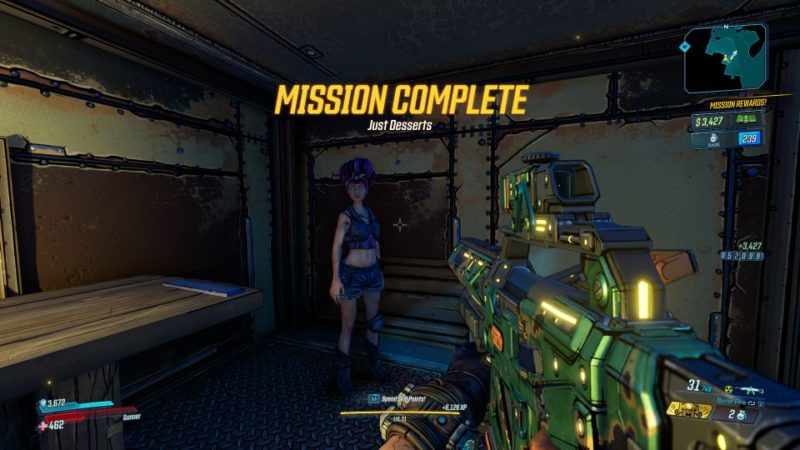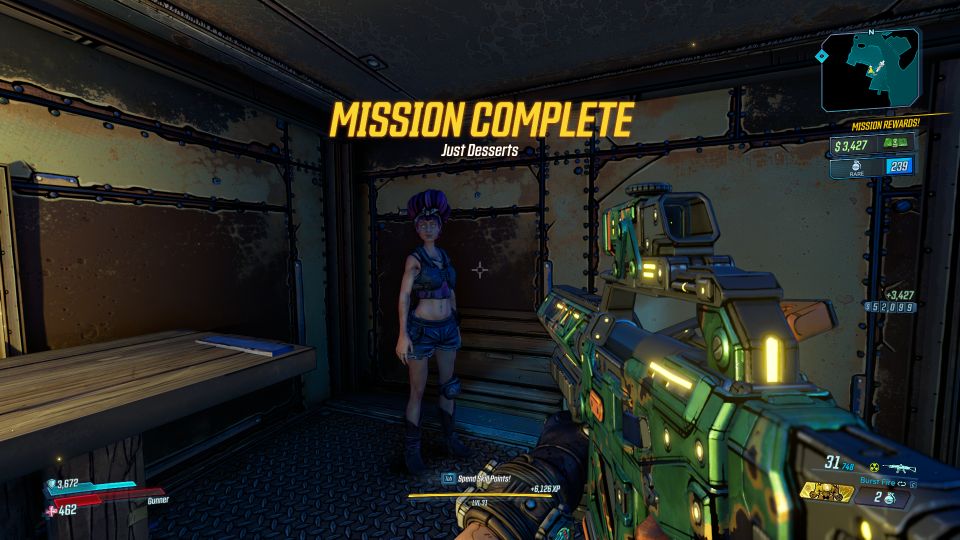 ---
Related articles:
Blood Drive: Borderlands 3 Walkthrough And Guide
Let's Get It Vaughn: Borderlands 3 Walkthrough And Guide
Skag Dog Days: Borderlands 3 Walkthrough And Guide
How To Respec Skill Points: Borderlands 3 Guide And Wiki
Cold As The Grave: Borderlands 3 Walkthrough And Guide
How To Get Golden Keys: Borderlands 3 Guide And Wiki