Just A Prick is a side mission you will receive by Tannis in Borderlands 3.
Your task is to retrieve eight health hypos from around the ship – Sanctuary.
Here's a walkthrough of Just A Prick in Borderlands 3.
To begin the mission, talk to Tannis. This mission is available when you're going to Athena.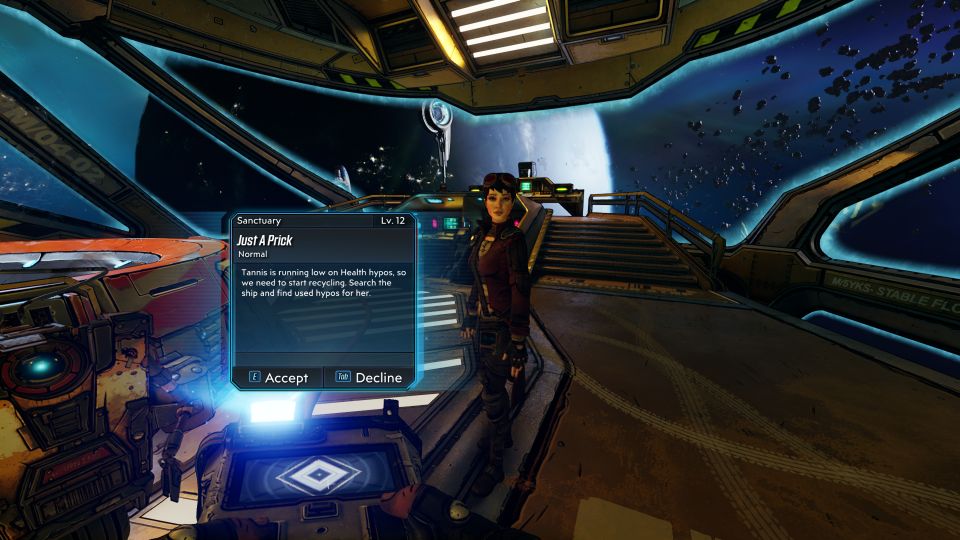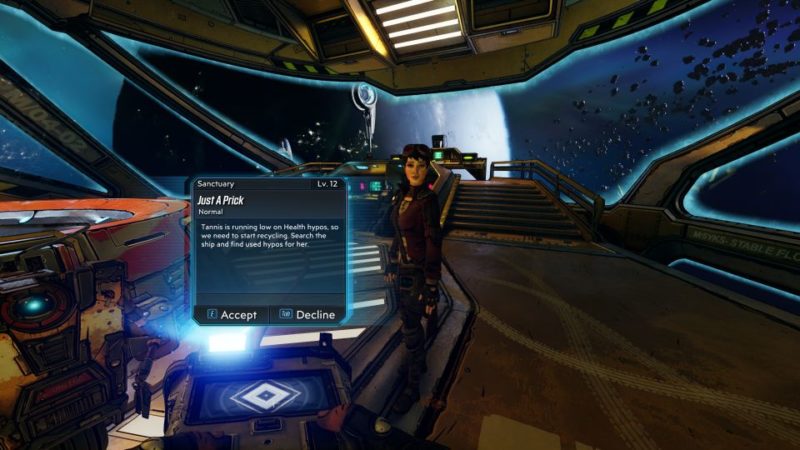 Collect empty hypos
Your only objective is to collect 8 empty hypos from the ship.
The first one is on Claptrap's head.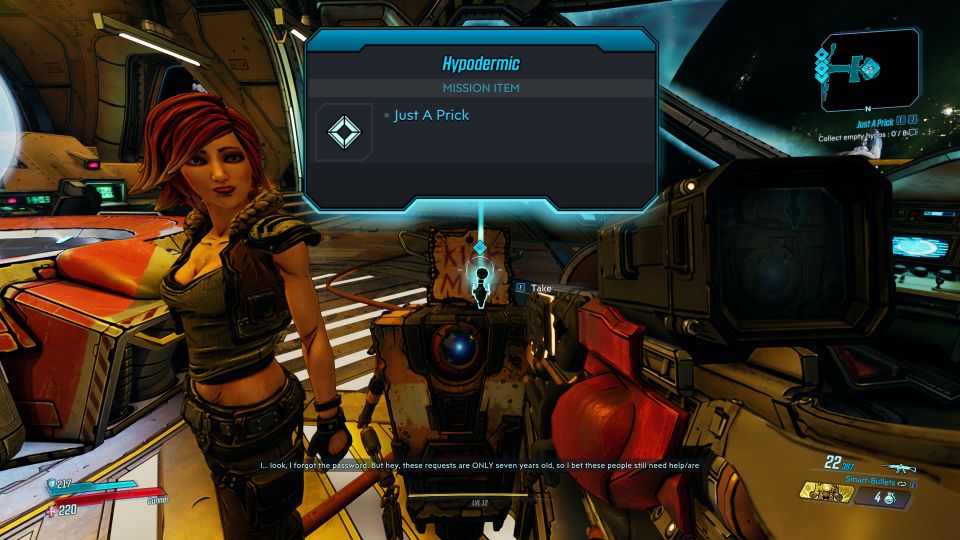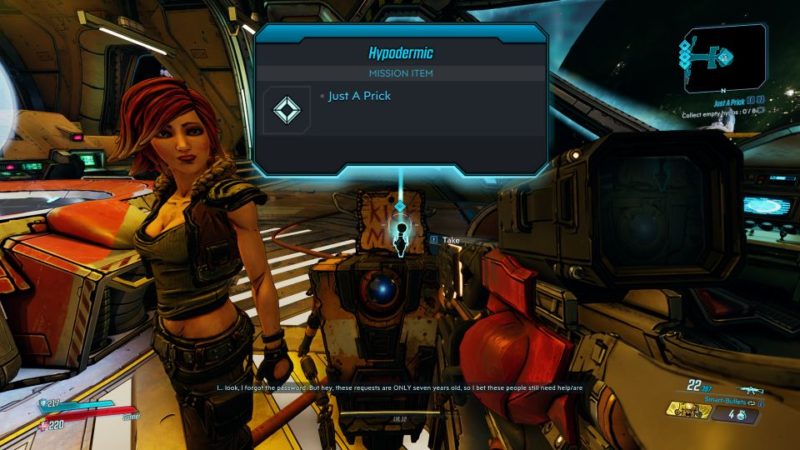 The remaining seven are shown in the map below.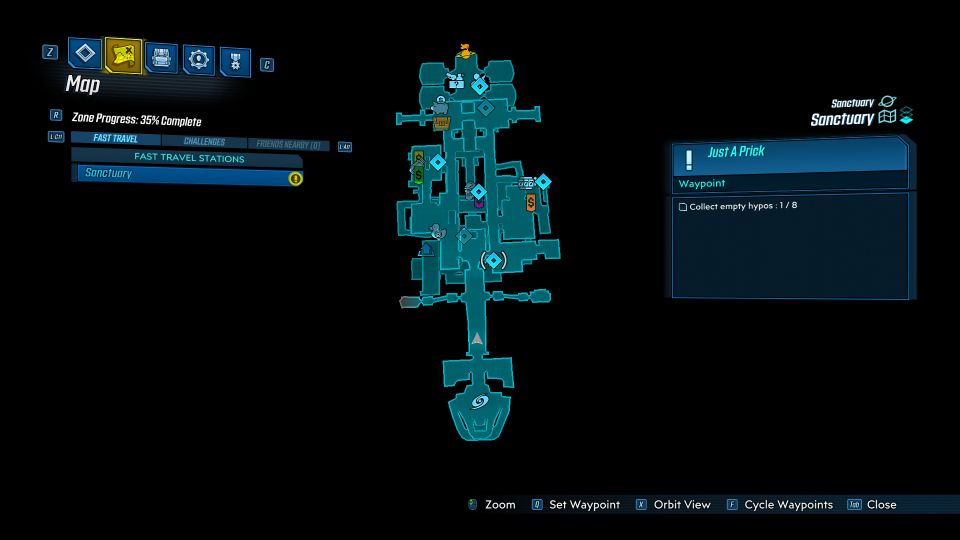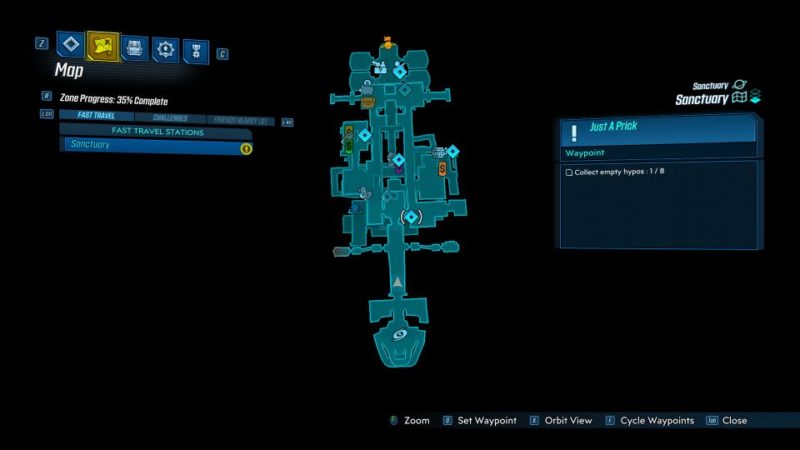 These hypos are in all sorts of locations. One was used as a dart on a dartboard.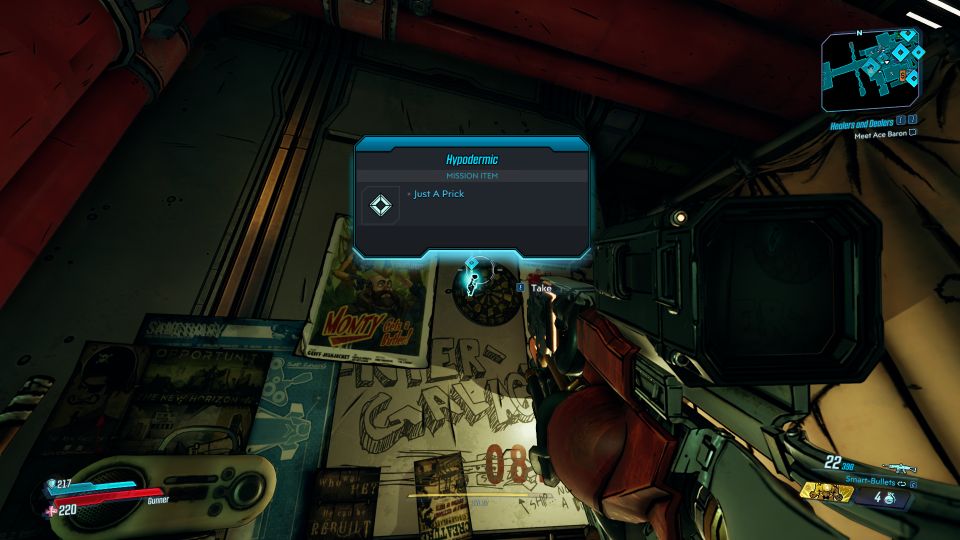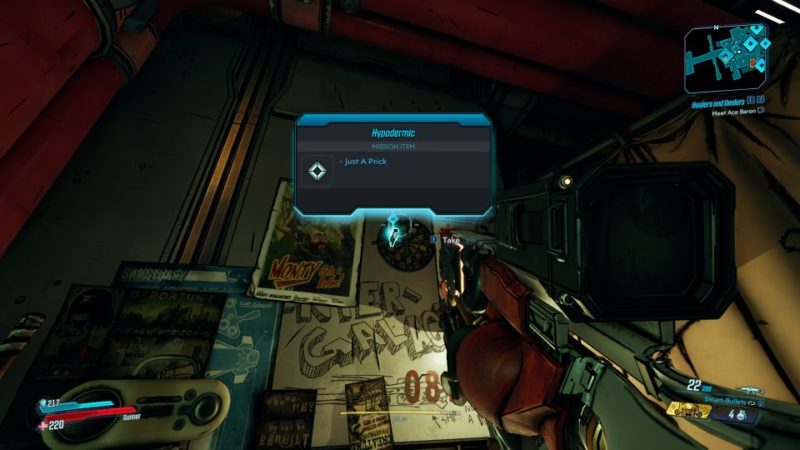 Another was hidden near the pipes.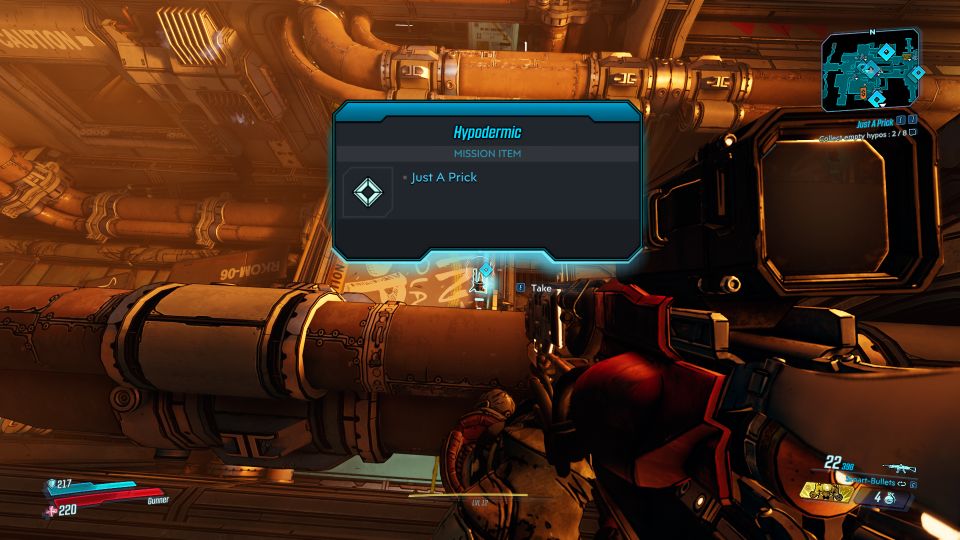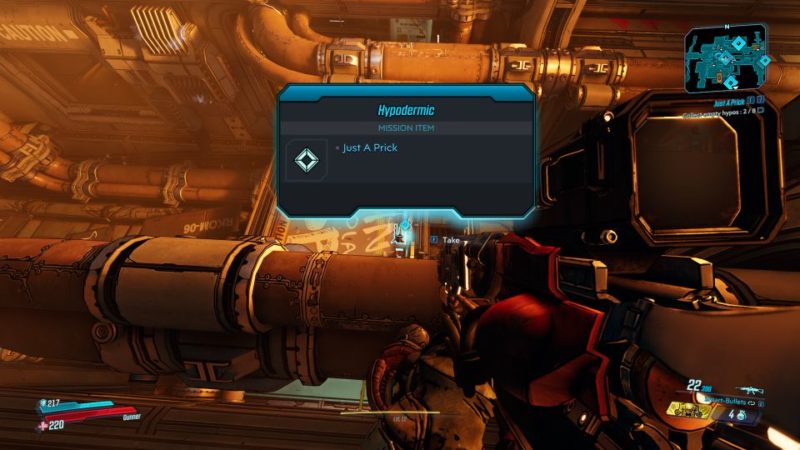 One hypo was at the bar as well, where Moxxi is.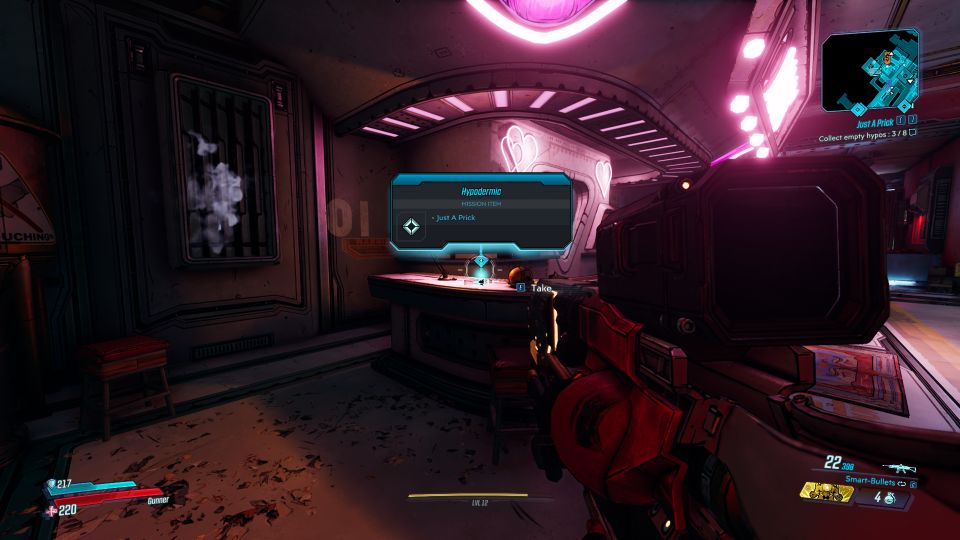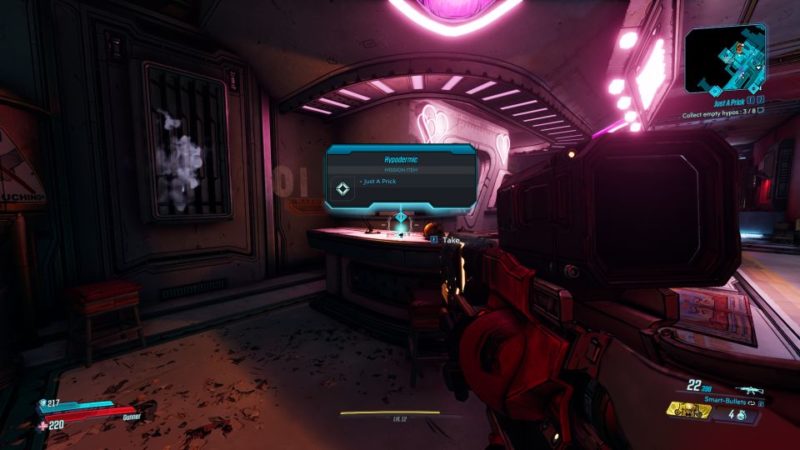 Collect all 8 hypos following your map.
Return hypos to Tannis' lab
Once you're done, go to Tannis' lab. The location is shown in the map as well.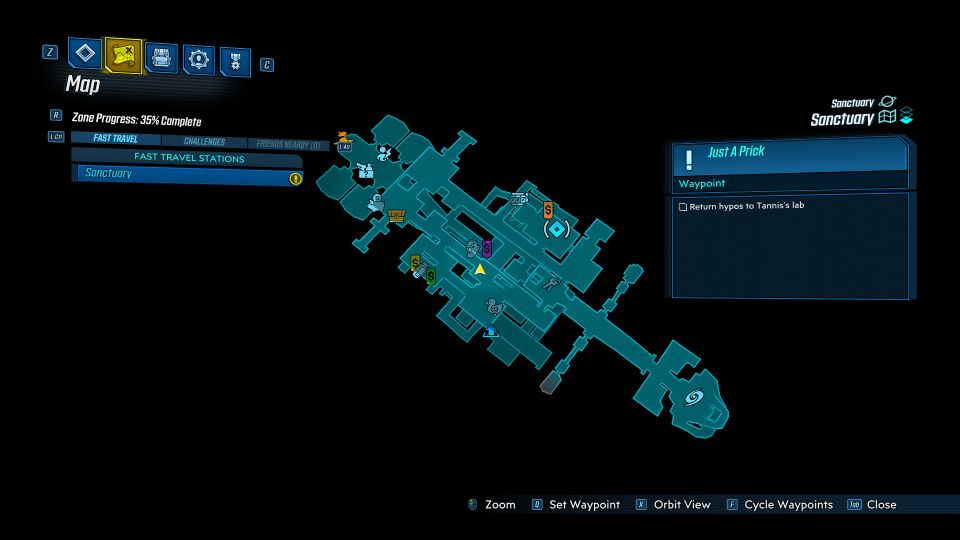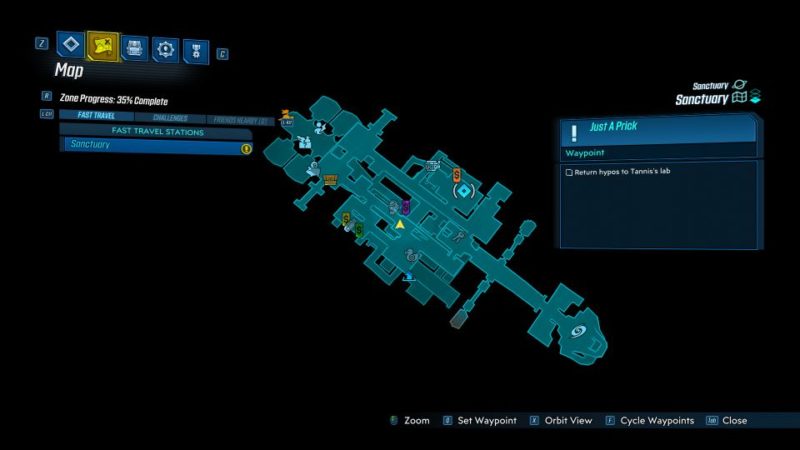 Place them on the table.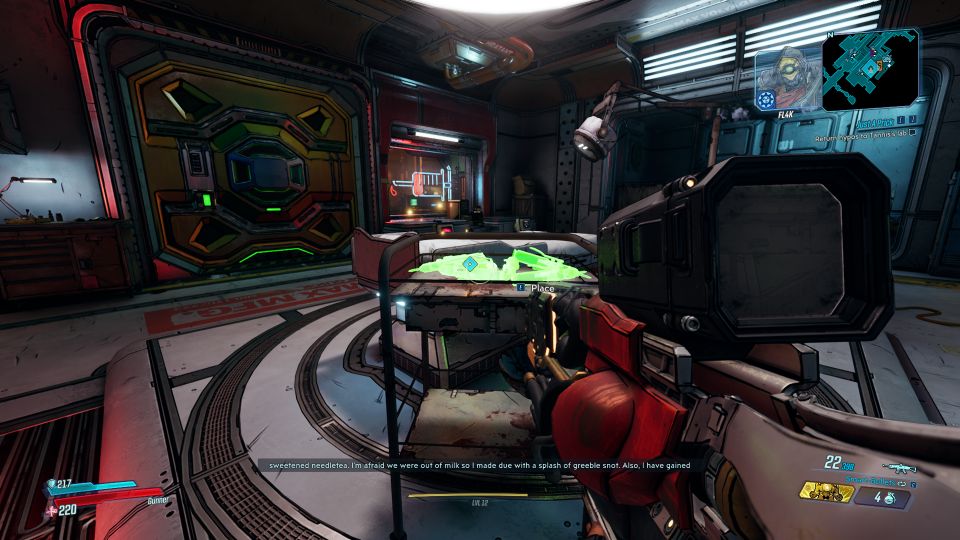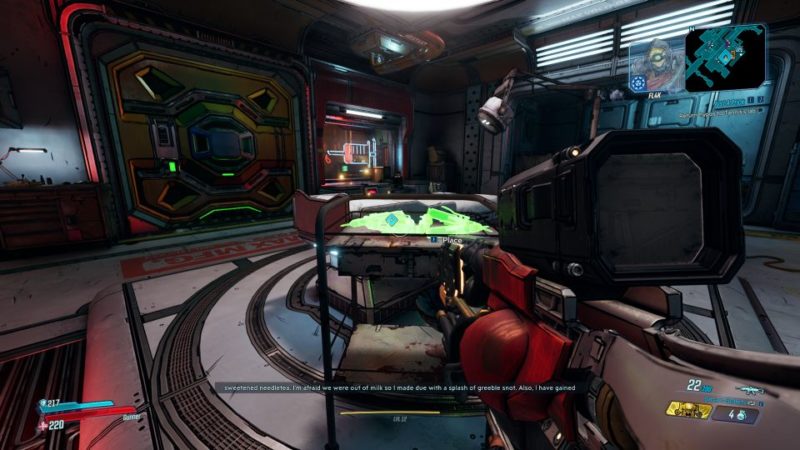 The mission completes here. You will get some cash as reward.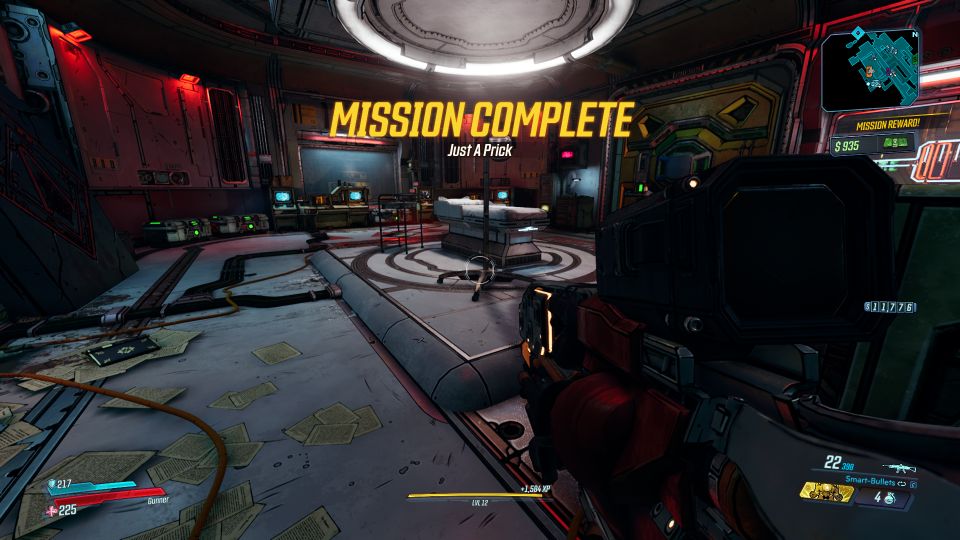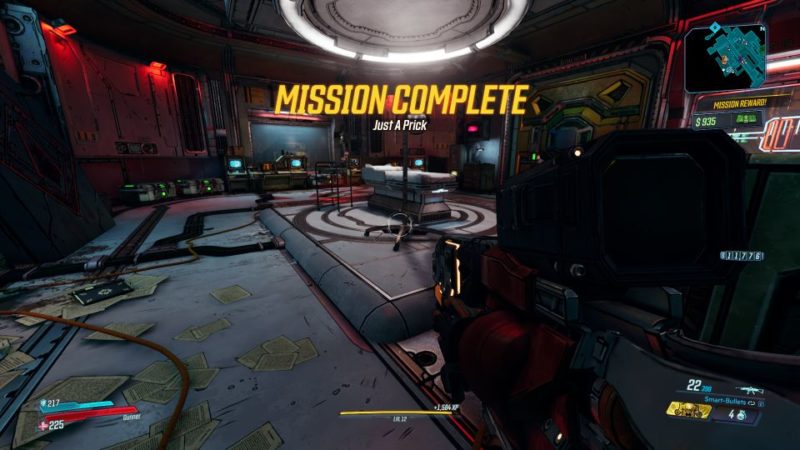 ---
Related articles:
Technical Nogout: Borderlands 3 Walkthrough And Guide
Healers And Dealers: Borderlands 3 Walkthrough And Guide
Dynasty Diner: Borderlands 3 Walkthrough And Guide
Rise And Grind: Borderlands 3 Walkthrough And Guide
Hostile Takeover: Borderlands 3 Walkthrough And Guide
Maliwannabees: Borderlands 3 Walkthrough And Guide
Sanctuary: Borderlands 3 Walkthrough And Guide