J'S Gate is a relatively new food court area in Lot 10, Kuala Lumpur. It's not the same as the Japanese food court in the basement level.
This particular Japanese food court area is on the fourth floor. I'm not sure when it opened, but it wasn't here the last time I visited.
The image below shows the outlets they have in this particular area. Each shop has their own specialty, for e.g. yakitori or hotpot or even desserts.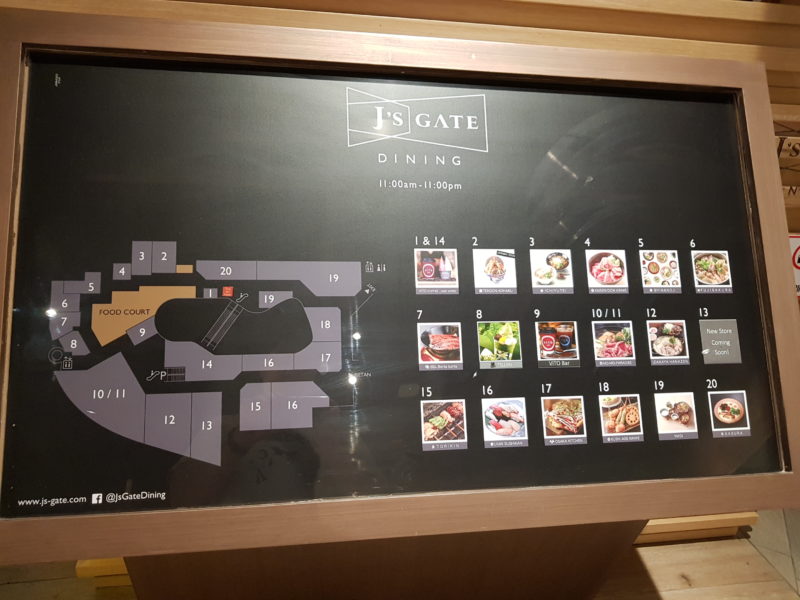 The space is quite big and it wasn't crowded on a Saturday. It's not exactly a food court where you can order dishes from every stall. Many are individual restaurants.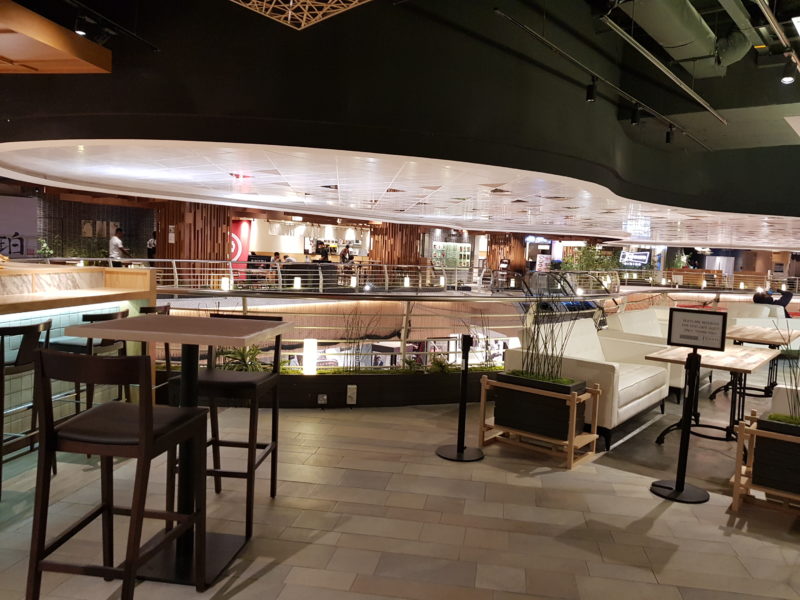 Izakaya Hanazen
As we weren't sure what was good, we simply patronized the restaurant that served the basic Japanese rice sets, although they probably specialize in other delicacies.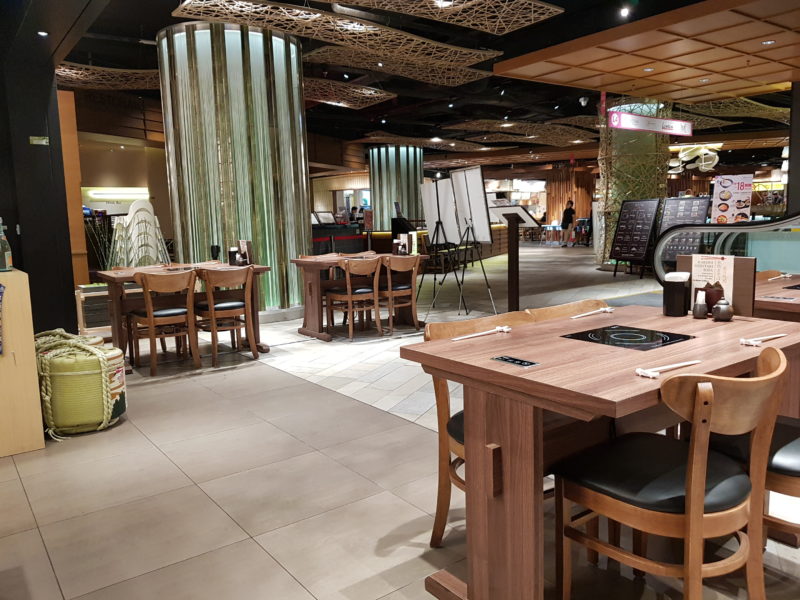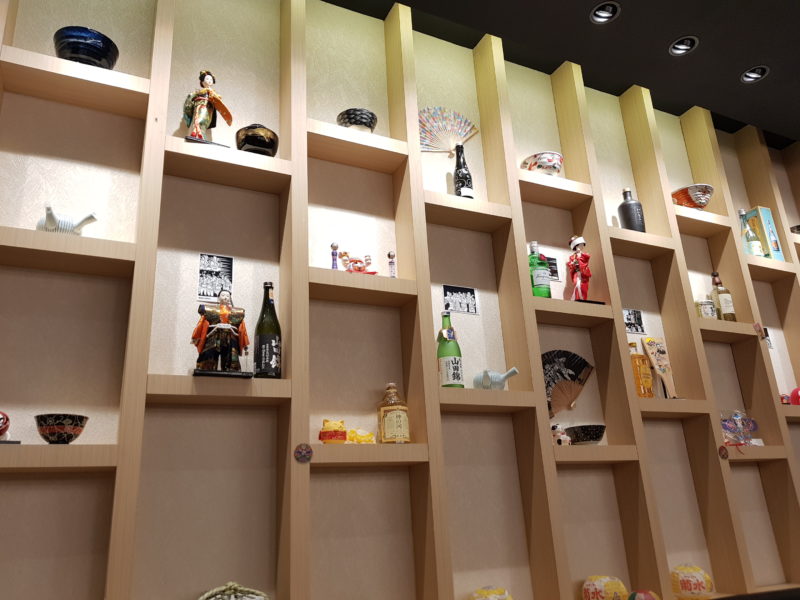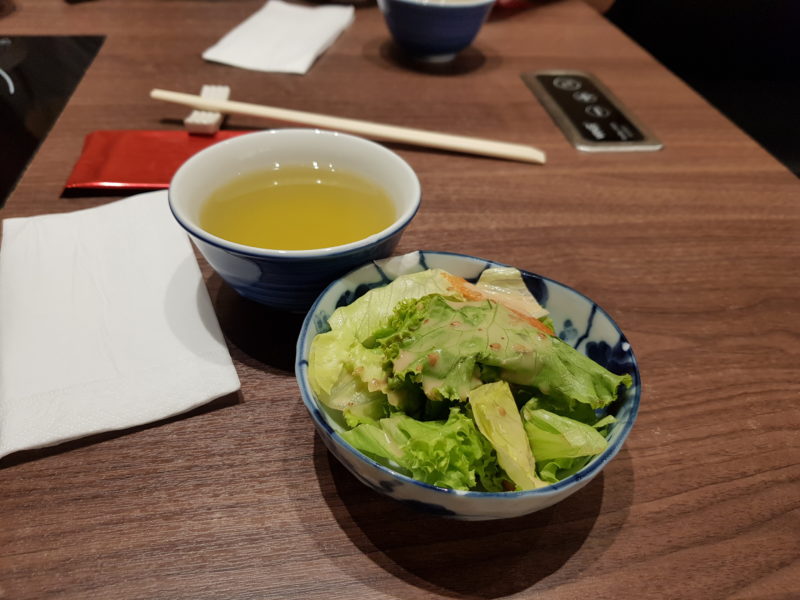 One of the sets was this rice with poached egg and grilled pork. The pork was grilled really well.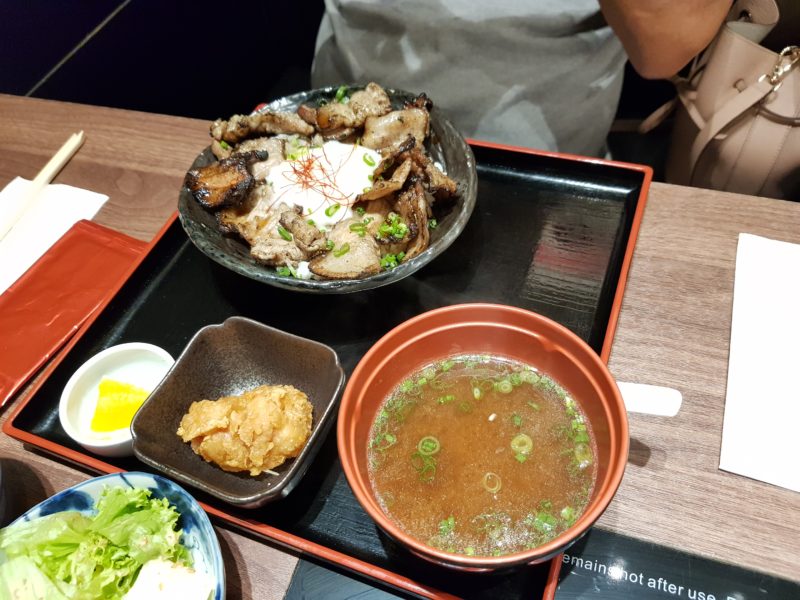 Personally, I ordered the chicken nanban, i.e. fried chicken but topped with some sauce (something like mayonnaise). The chicken was really crispy and went well with the sauce.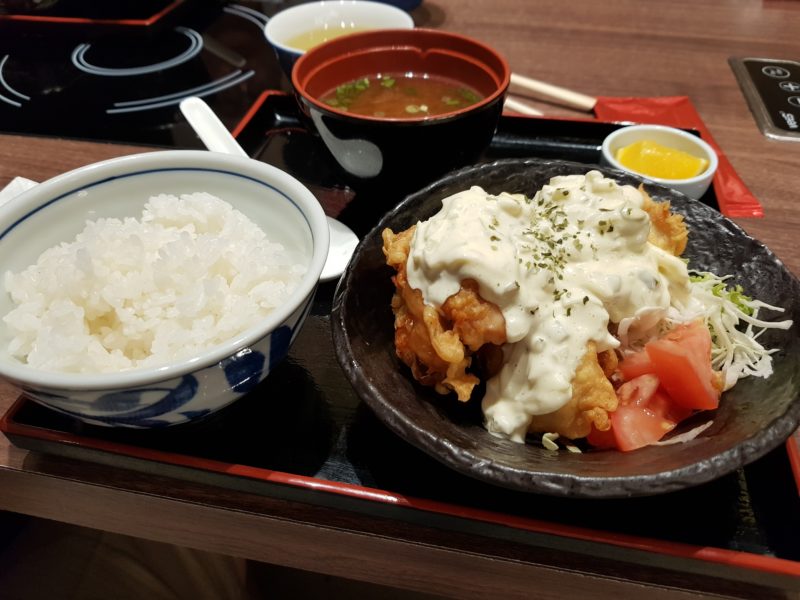 Tsujiri
If you're done with lunch, you can check out one stall here, i.e. Tsujiri, for desserts.
I first came across Tsujiri in Uptown Damansara where they serve good matcha or houjicha desserts.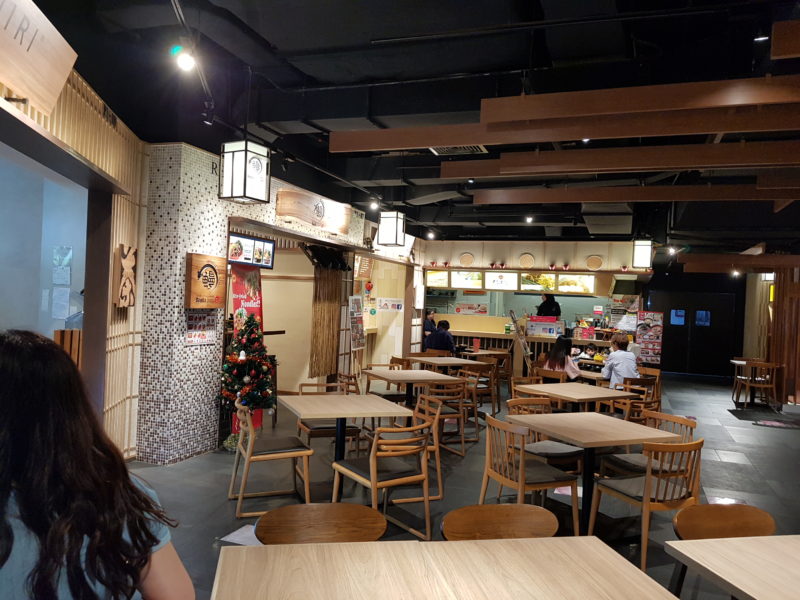 You can look at the plastic models of the desserts they serve.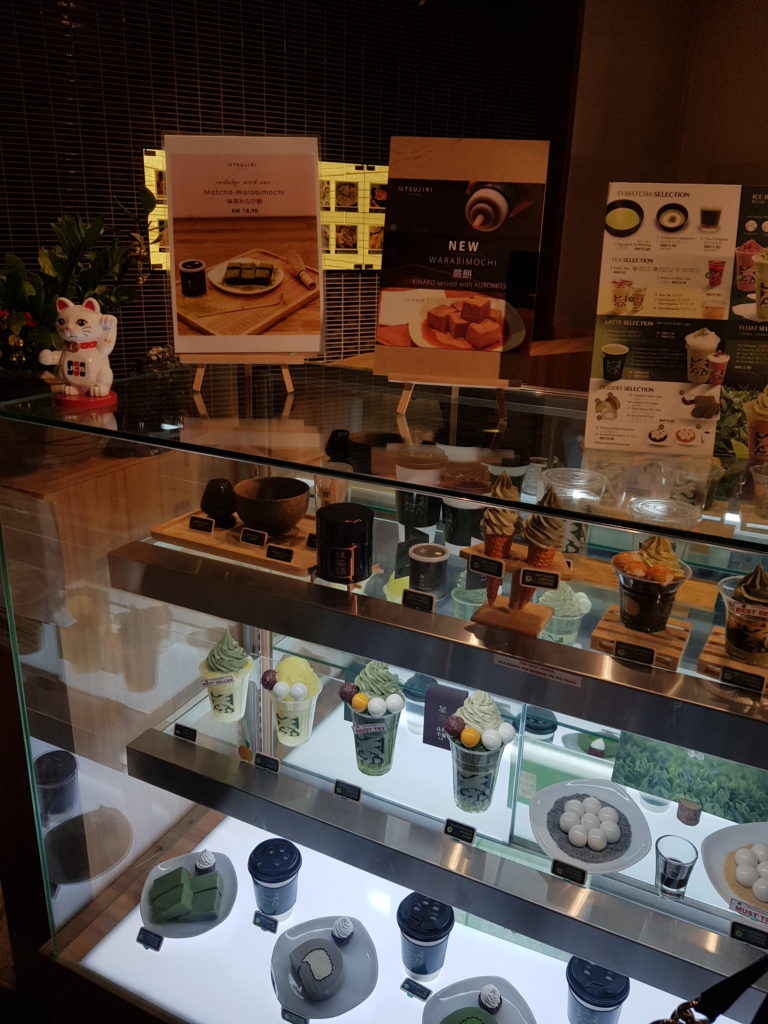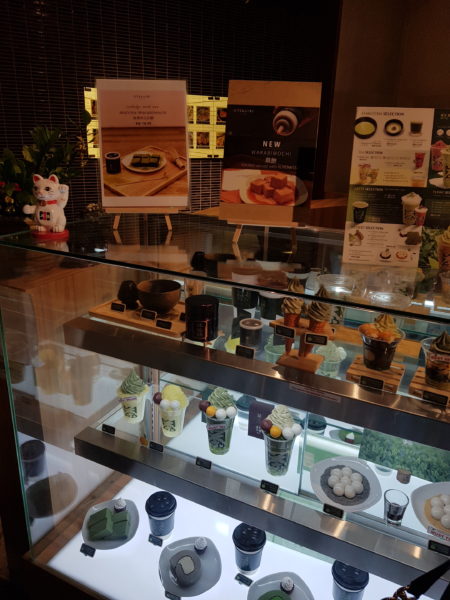 We ordered the ice blended matcha with houjicha soft-serve ice cream and the other was a parfait.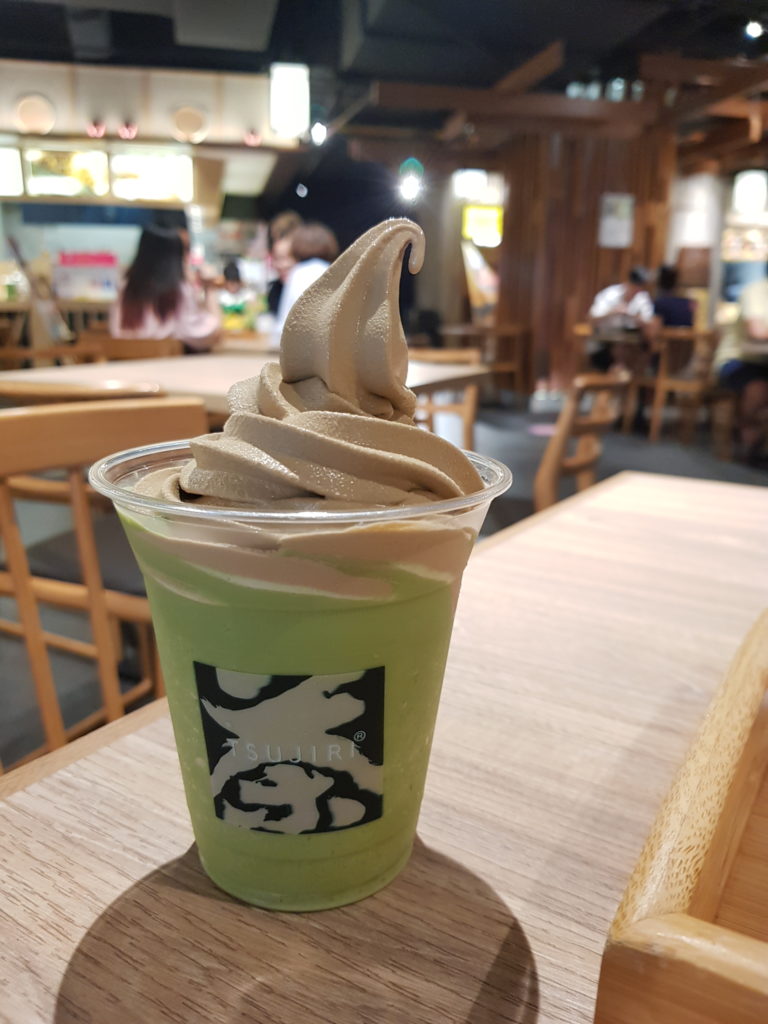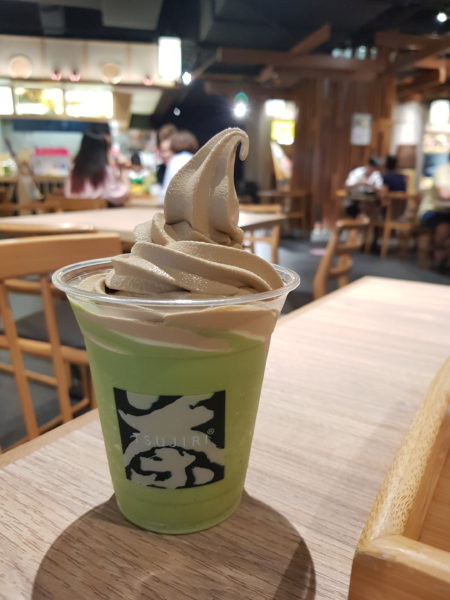 Both of these desserts were pretty good despite not being sweet, which is a good thing if you have high sugar levels.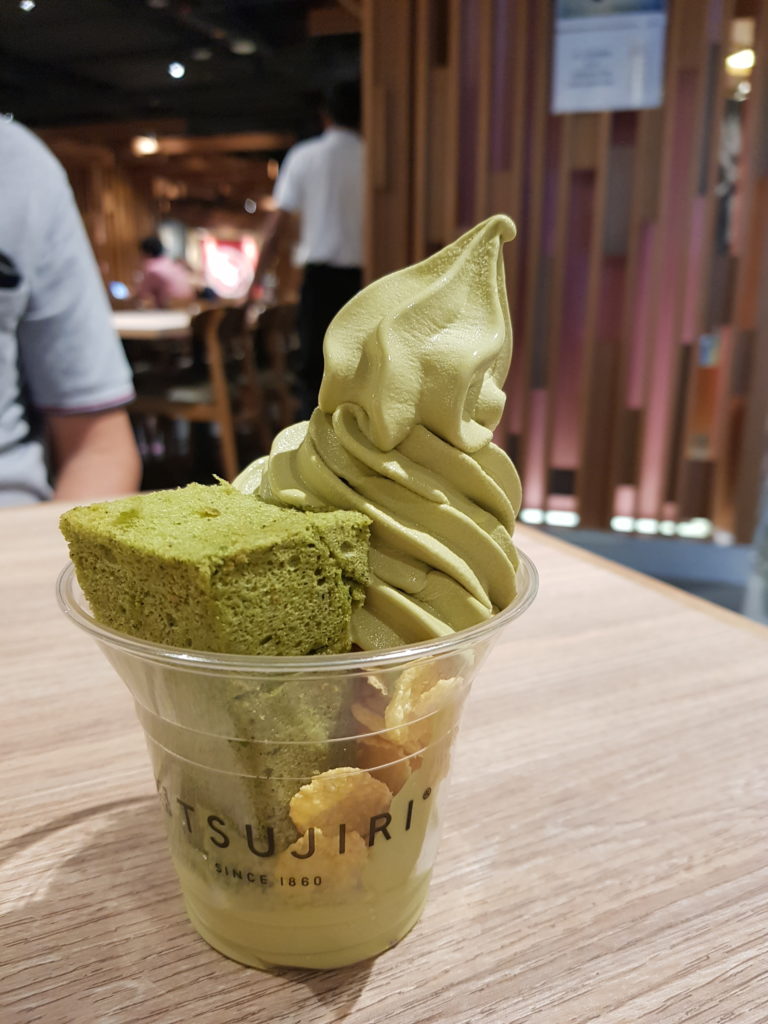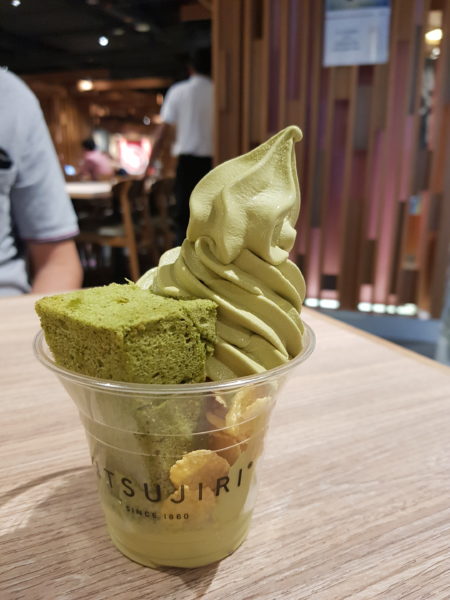 All in all, Tsujiri is a great Japanese dessert stall to patronize if you happen to come by J'S Gate Dining. You can sit in the common dining area if you order from Tsujiri.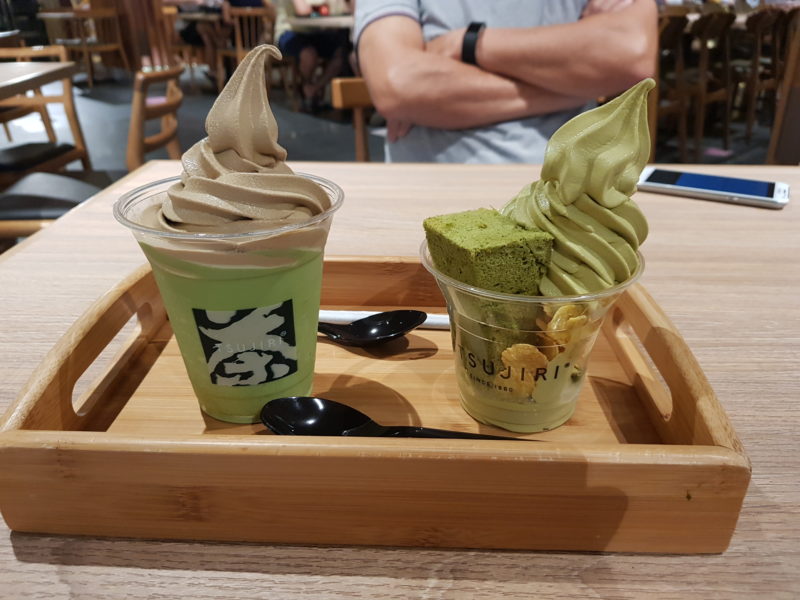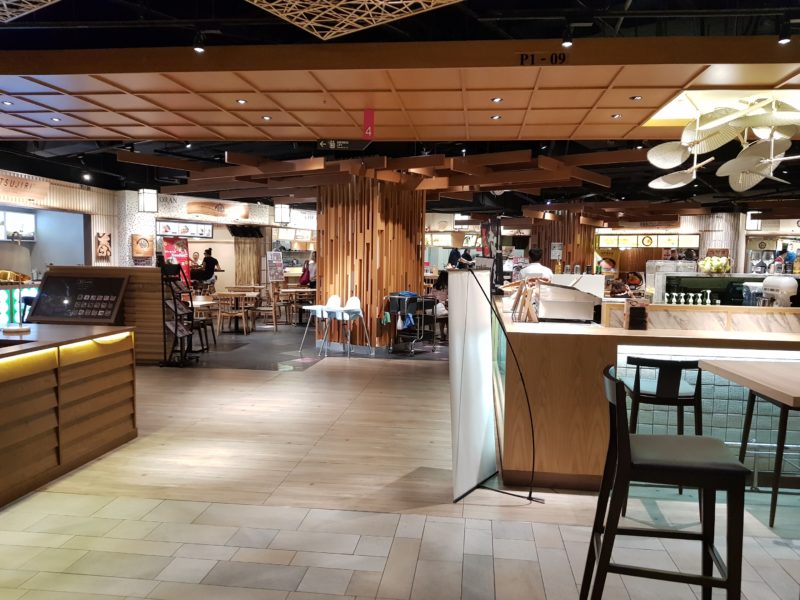 Overall, J'S Gate Dining is an interesting Japanese food court / area to visit if you generally love Japanese food.
As it's still new, there aren't that many people yet. Do give it a try if you're nearby.
Location: P1, Level 4, Lot 10, Jalan Sultan Ismail, 50250 Kuala Lumpur, Malaysia
---
Related articles:
Spice Market Cafe (Shangri-La Penang) Review
What To Eat For Breakfast In Tsim Sha Tsui | Kowloon
Hutong One Peking (Hong Kong) Review
Social Place Hong Kong: Modern And Unique Chinese Dim Sum
Daruma Syokudo Restaurant Review (Japanese Food In Malacca)
5 Fun Things To Do In Akihabara, Tokyo
9 Things To Do In Asakusa (Tokyo, Japan)
Waza Cafe @ Isetan The Japan Store Kuala Lumpur Review
Hakone Day Trip – Round Course (Japan)