It's Alive is a side mission by Sparrow found in Nekrotafeyo in Borderlands 3.
Your task is to help Sparrow build a new friend by finding spare parts.
Here's a walkthrough of It's Alive in Borderlands 3.
This mission is recommended for level 30 and above.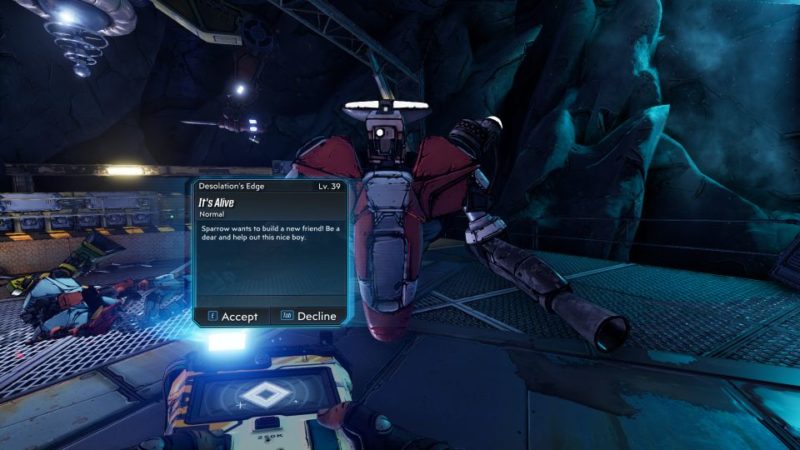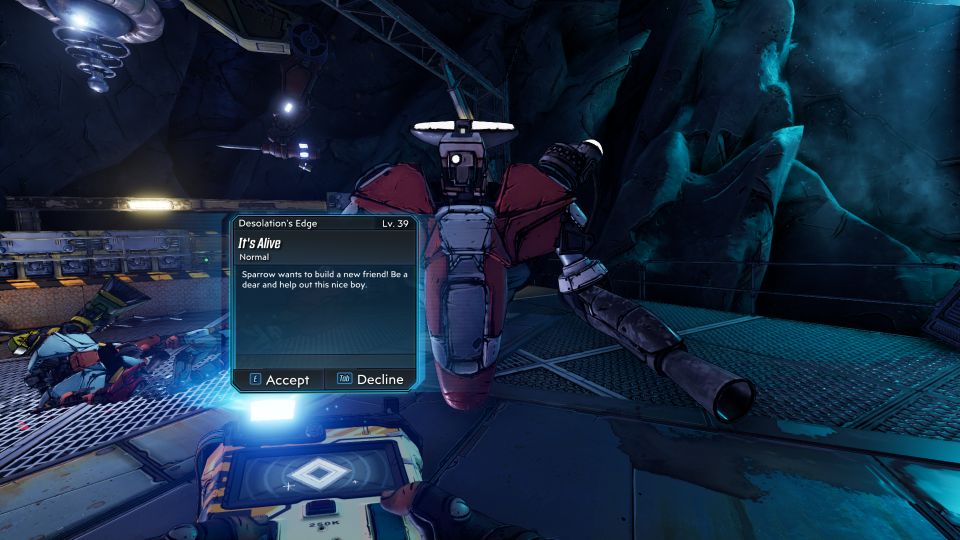 Go to Maliwan camp
First thing to do is to go to the Maliwan camp. Head to the location shown in the map below.
It will be updated as you progress.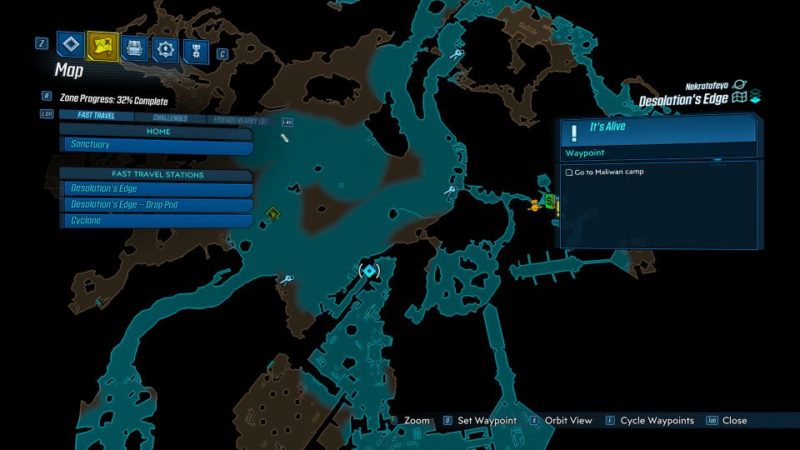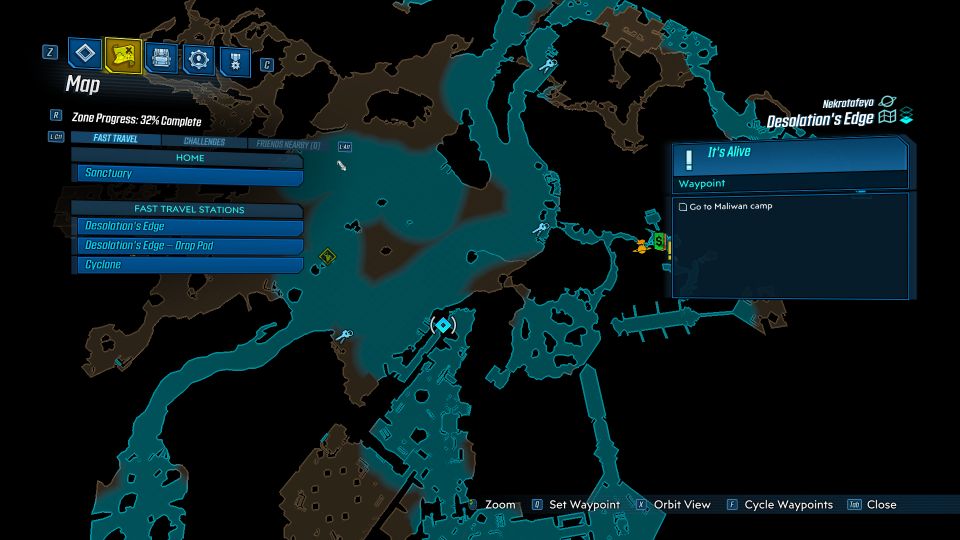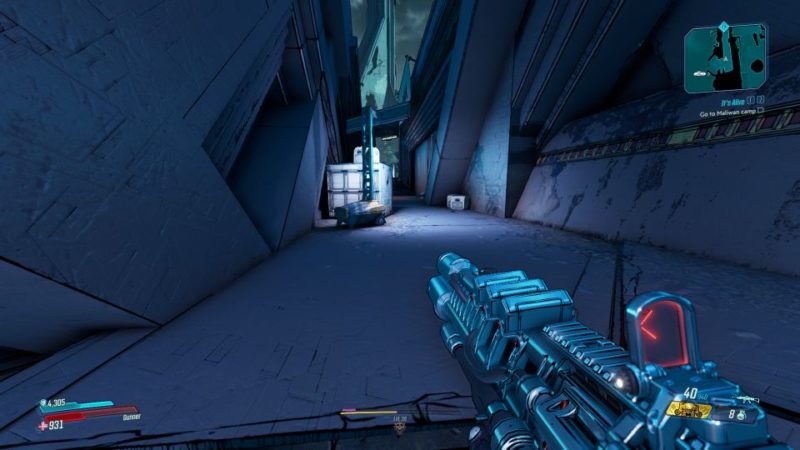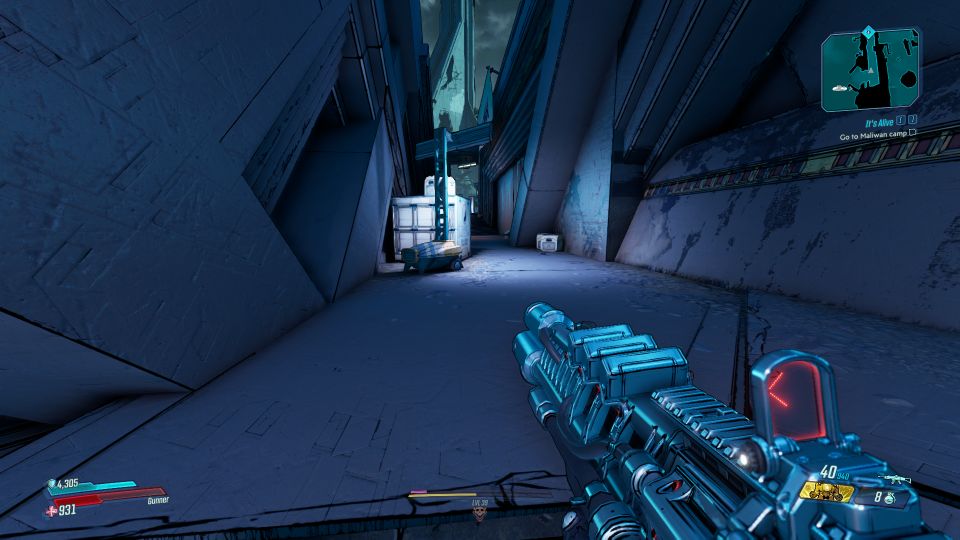 Get flash trooper backpacks
Wait for Grouse and Sparrow to talk finish before finding the items. They will keep changing their minds until they settle on the backpacks.
The location is shown in the map below.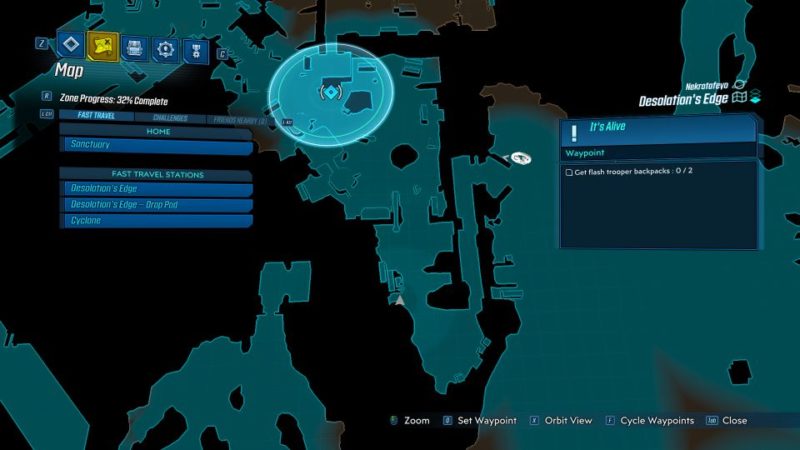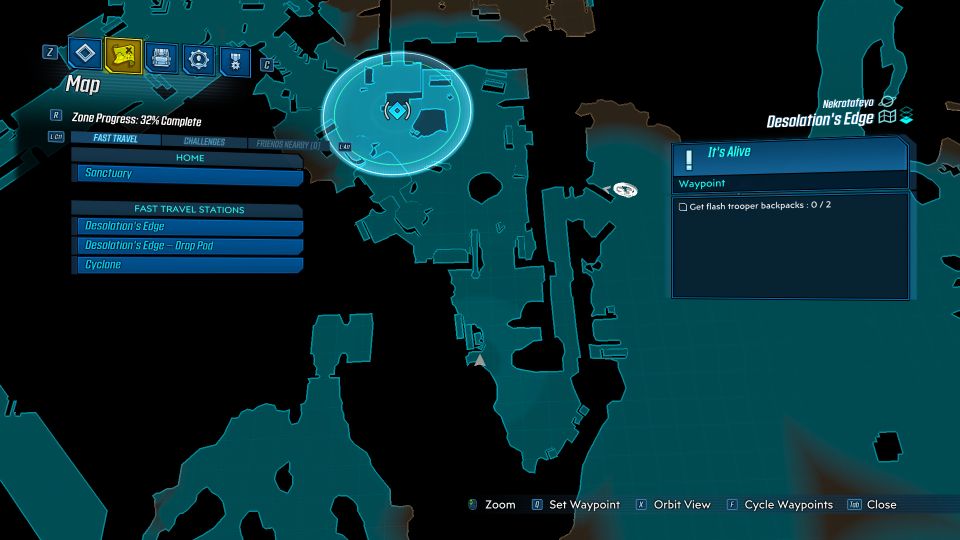 There'll be Maliwan soldiers. Take them out first.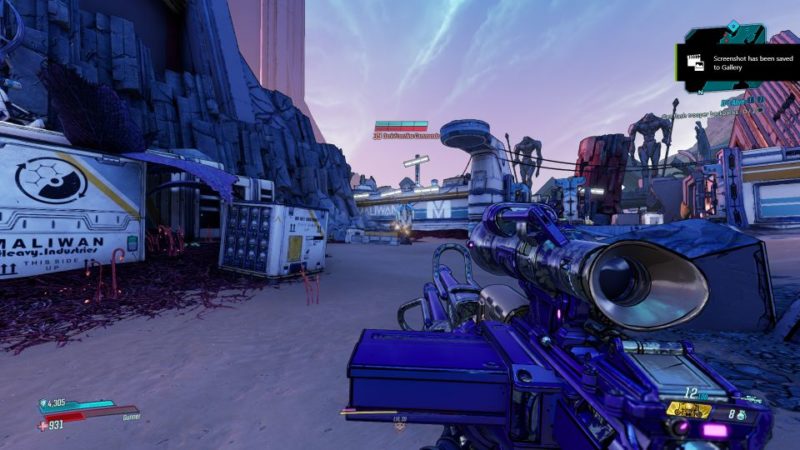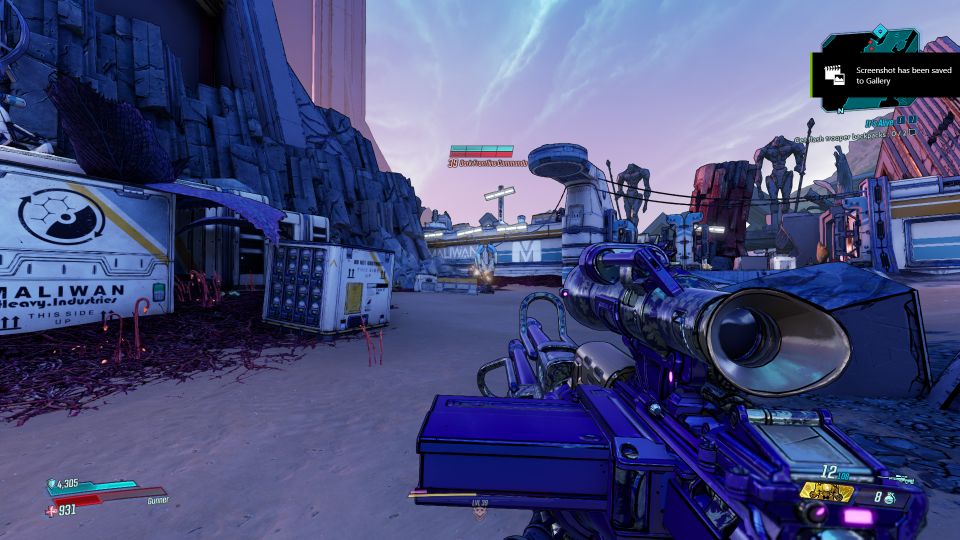 Pick up 2 of these backpacks.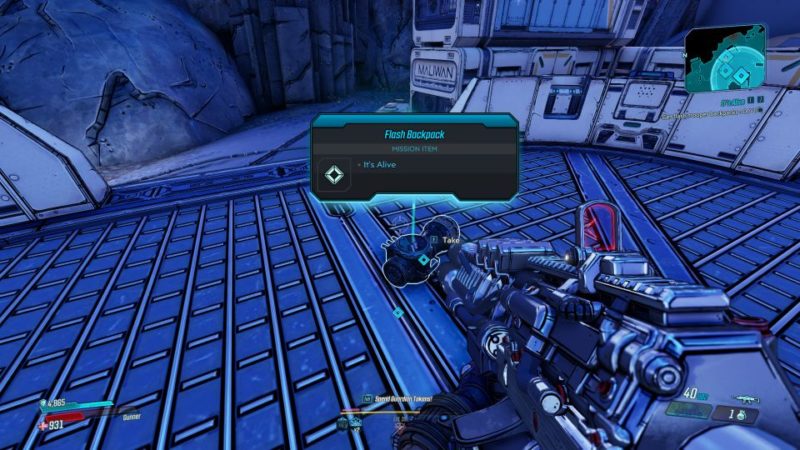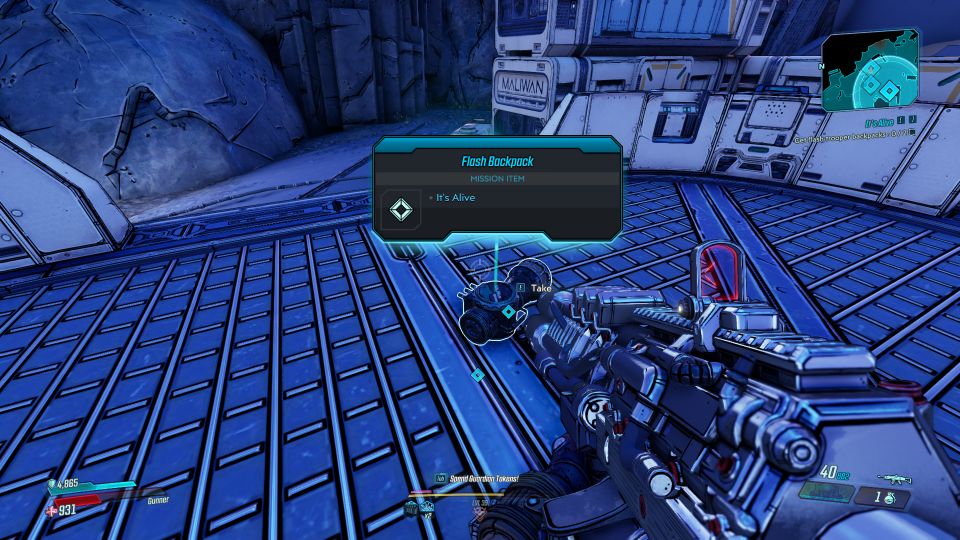 Obtain acid tank
Once again, the two robots will keep arguing until they settle on an acid tank. Head to the location shown below to find it.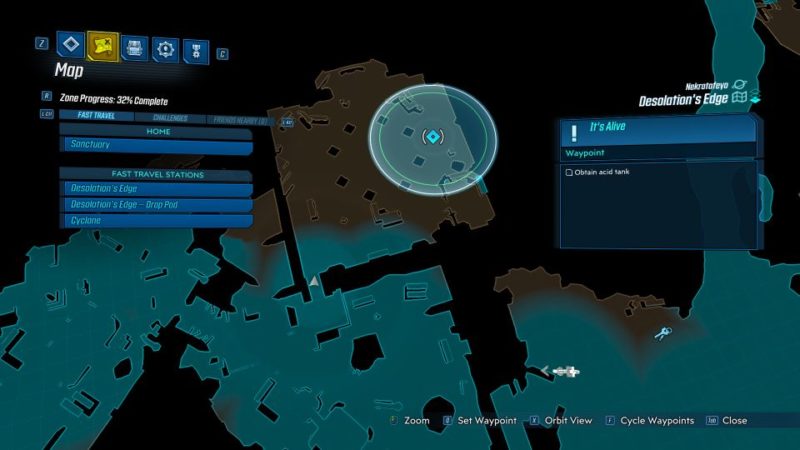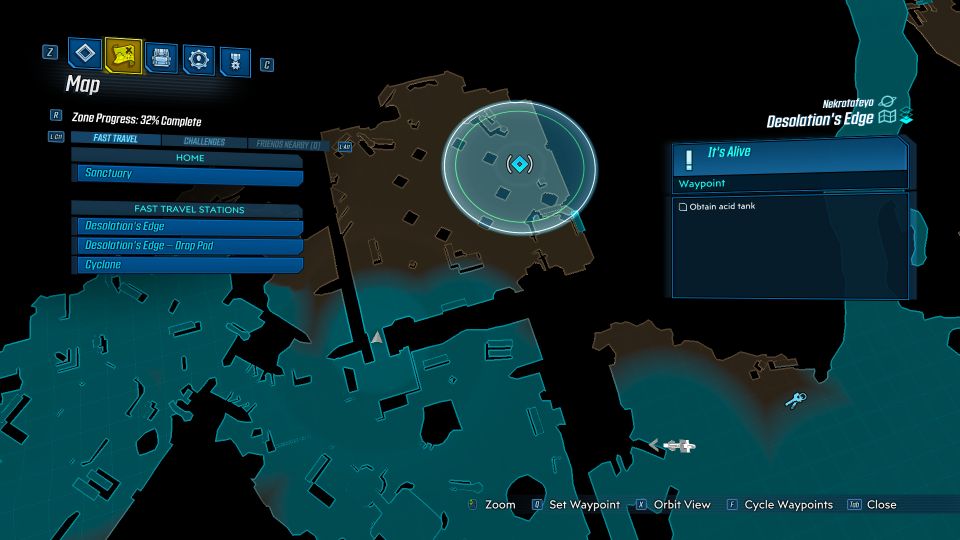 Secure the area first.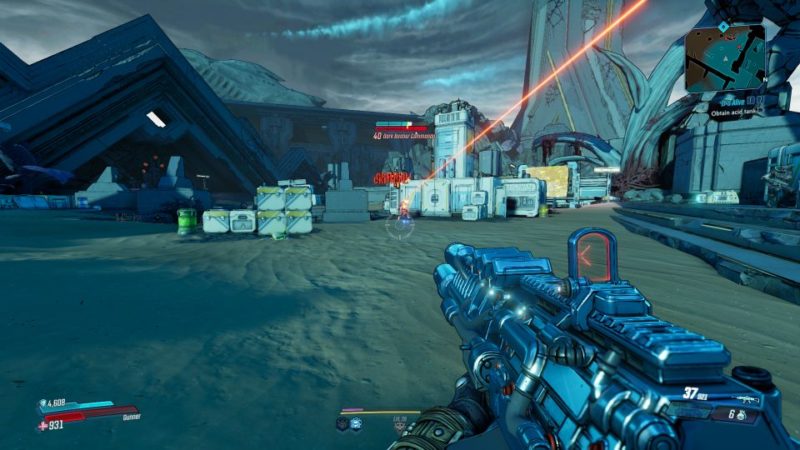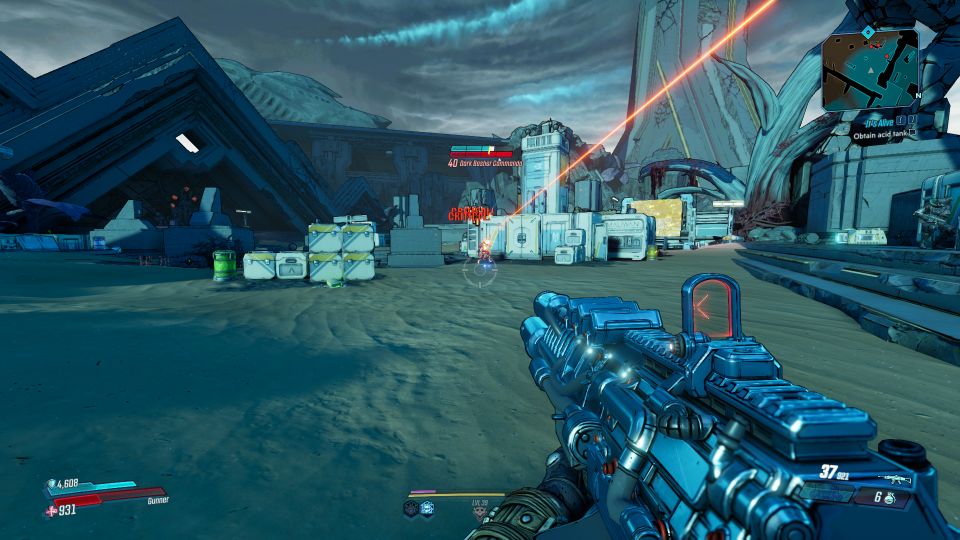 Pick up the acid tank from the ground.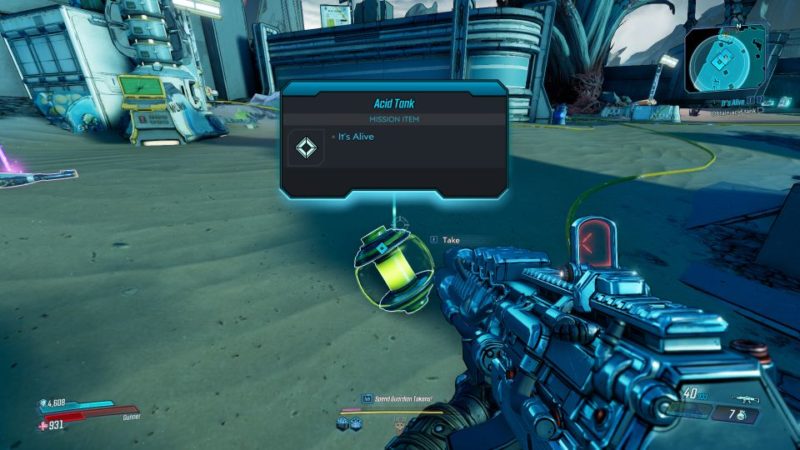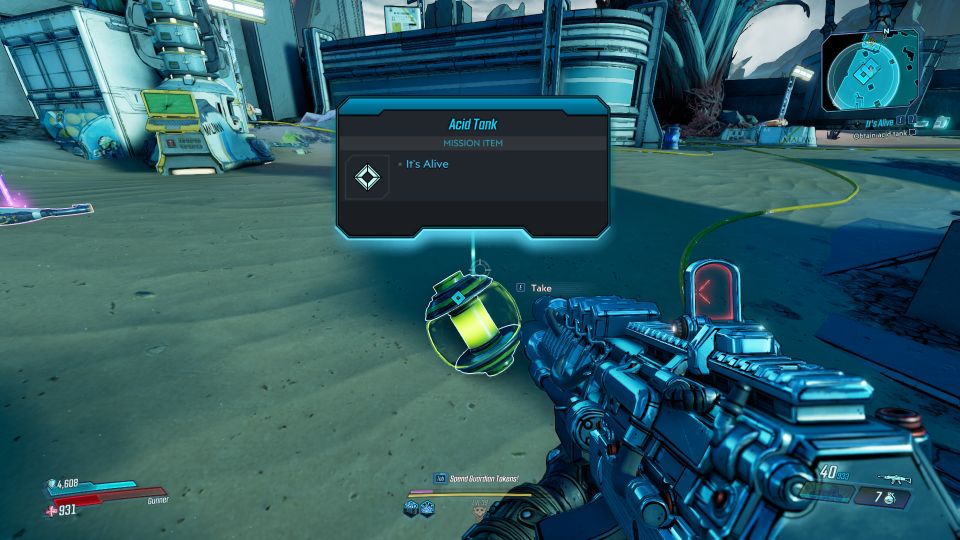 Find AI chip
The last thing you need is an AI chip. This one is located near your base.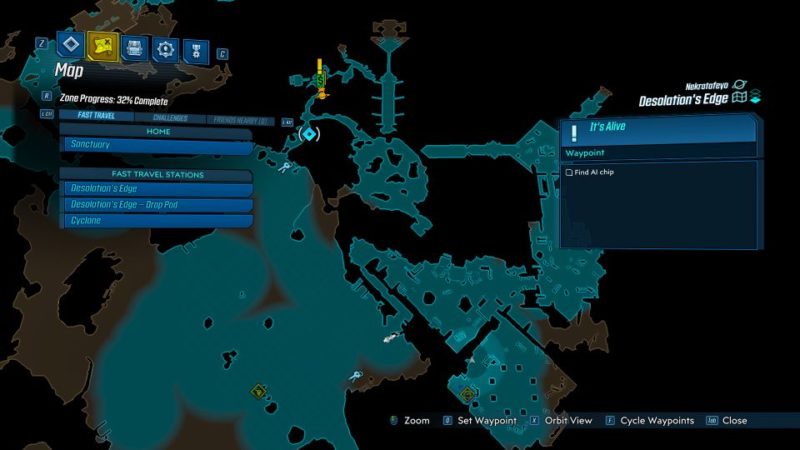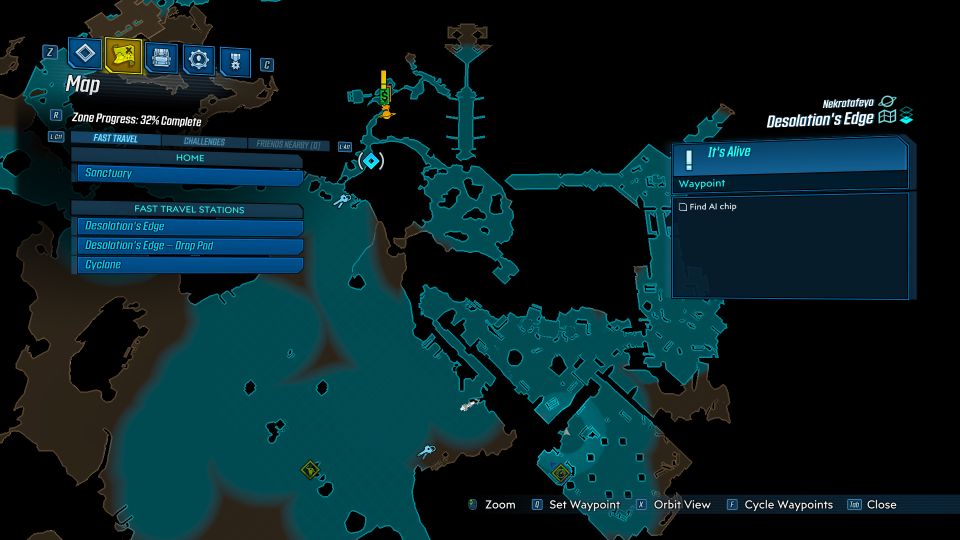 Pick it up here.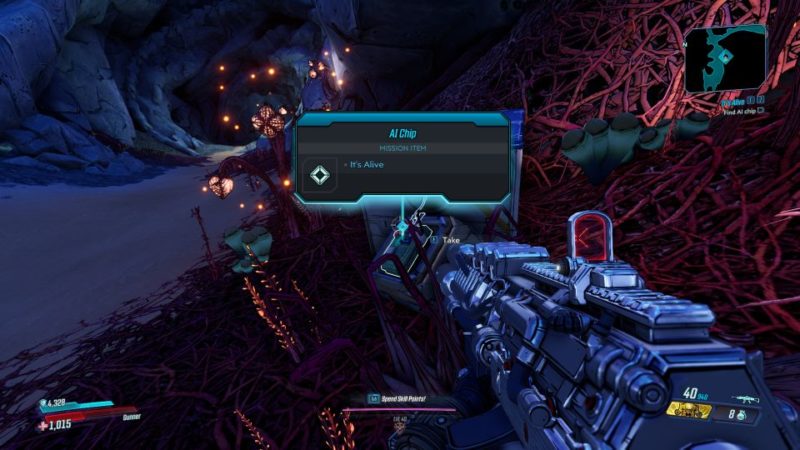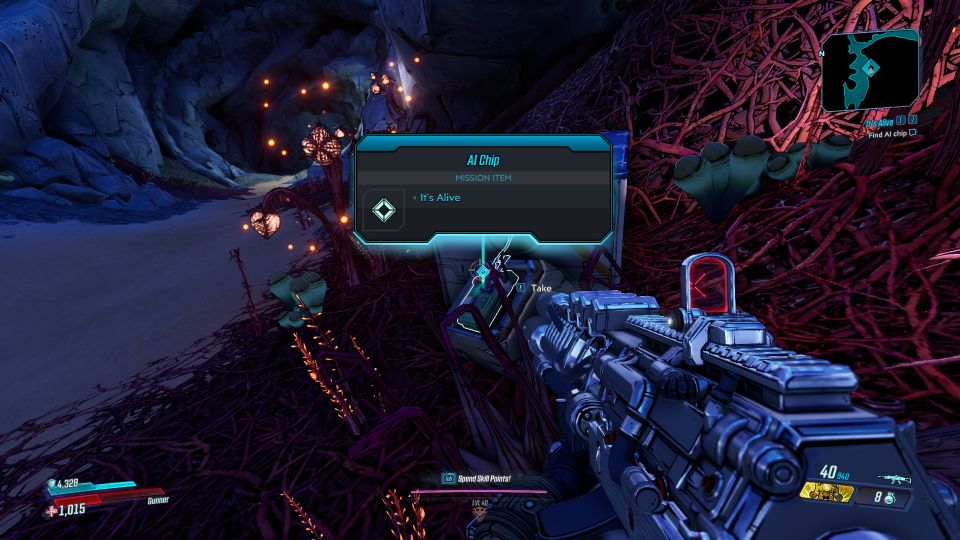 Place backpack and acid tank
Go back to the research center. Place the backpack and the acid tank at the relevant slots.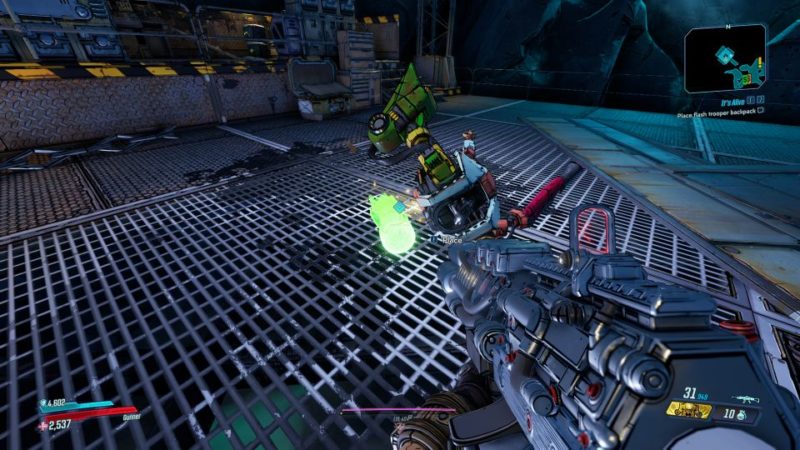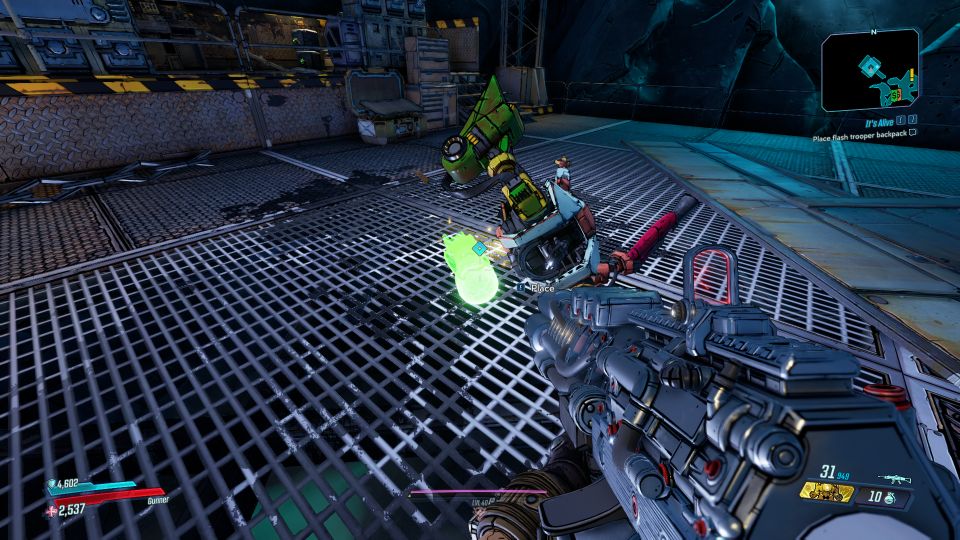 For the backpack, you need to melee it to push it into the machine. Melee each item 3 times.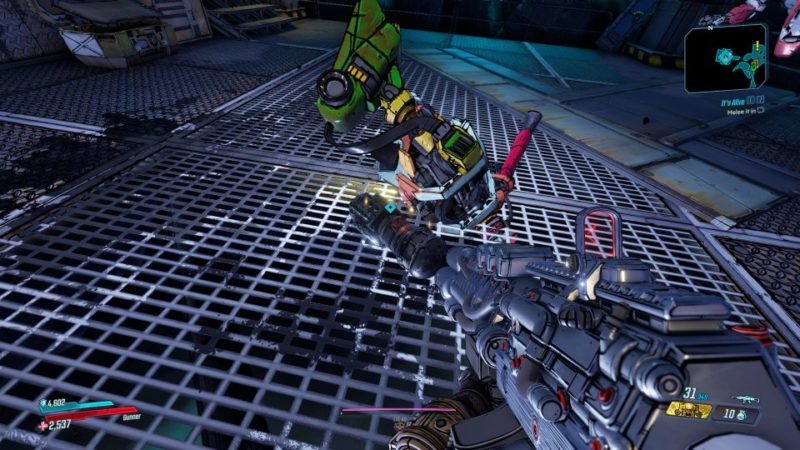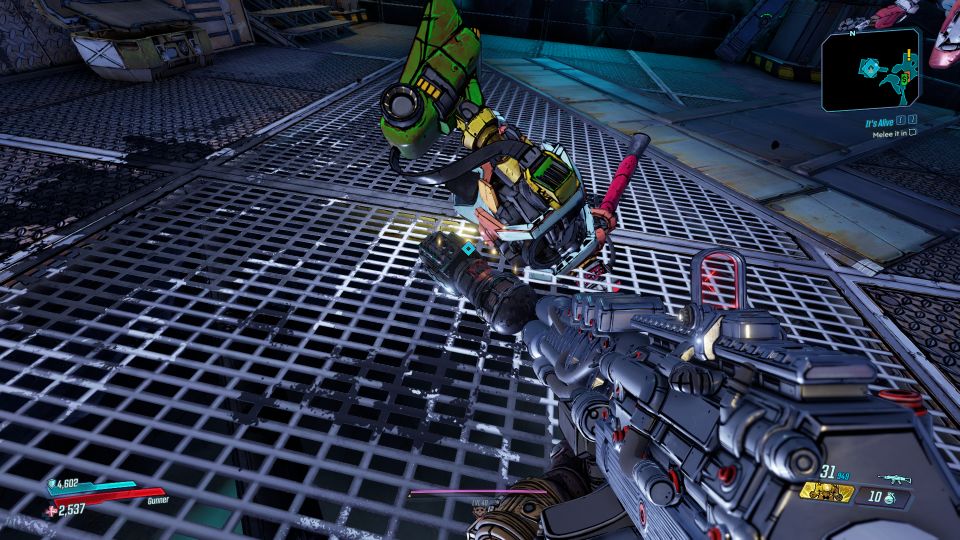 Do the same for the acid tank.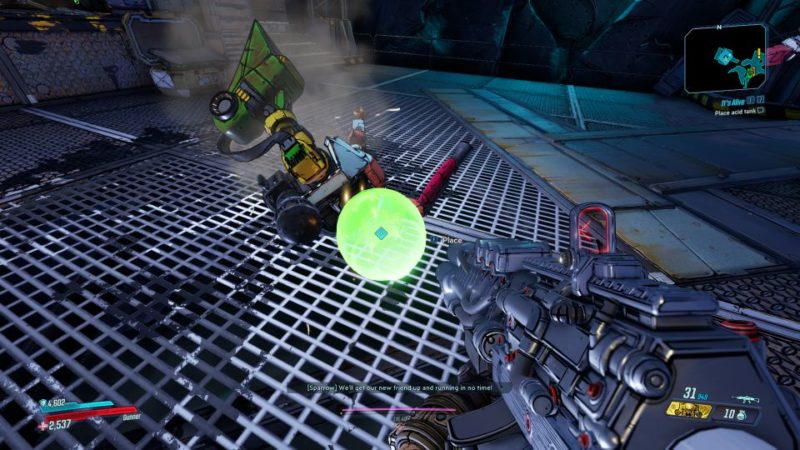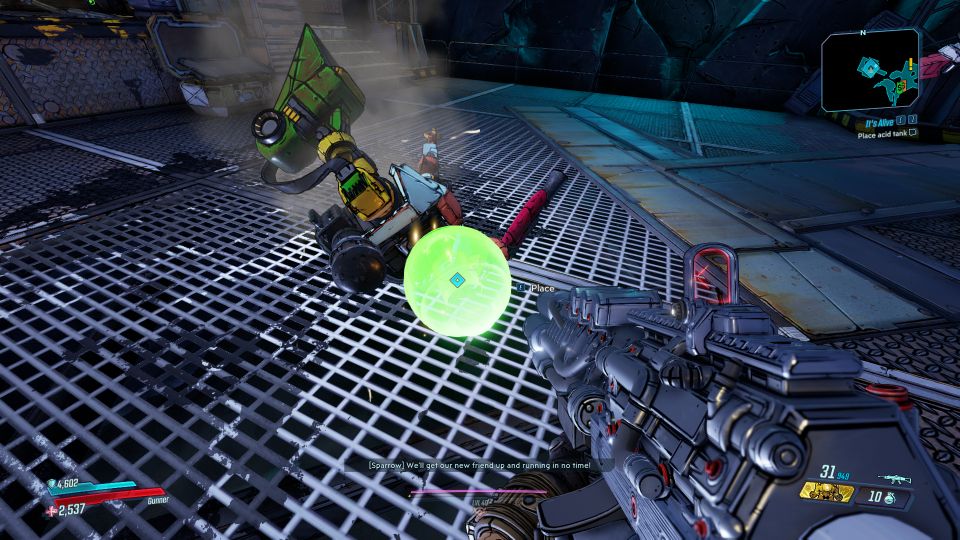 Turn on power
Turn on the power using the controls nearby.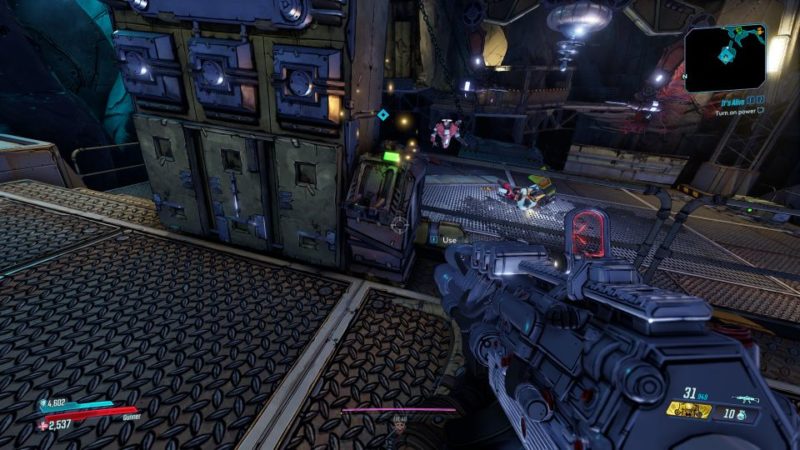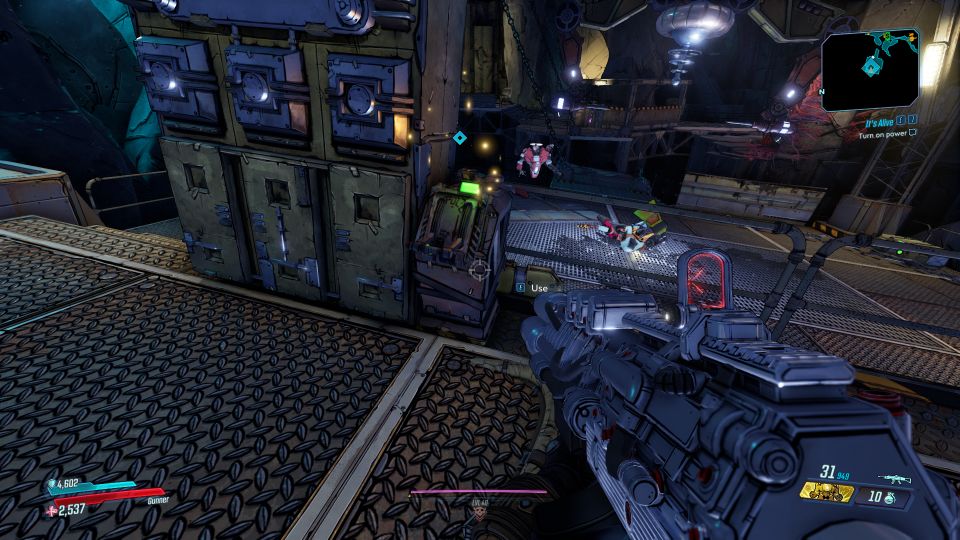 Install AI chip
Once it's powered up, install the AI chip on the robot.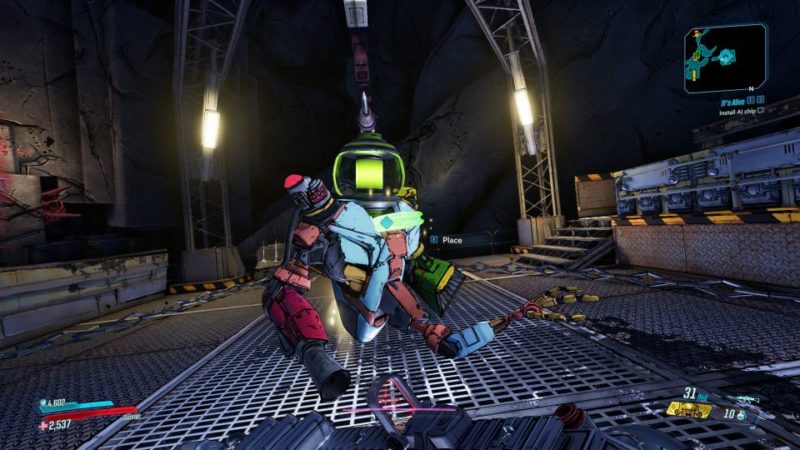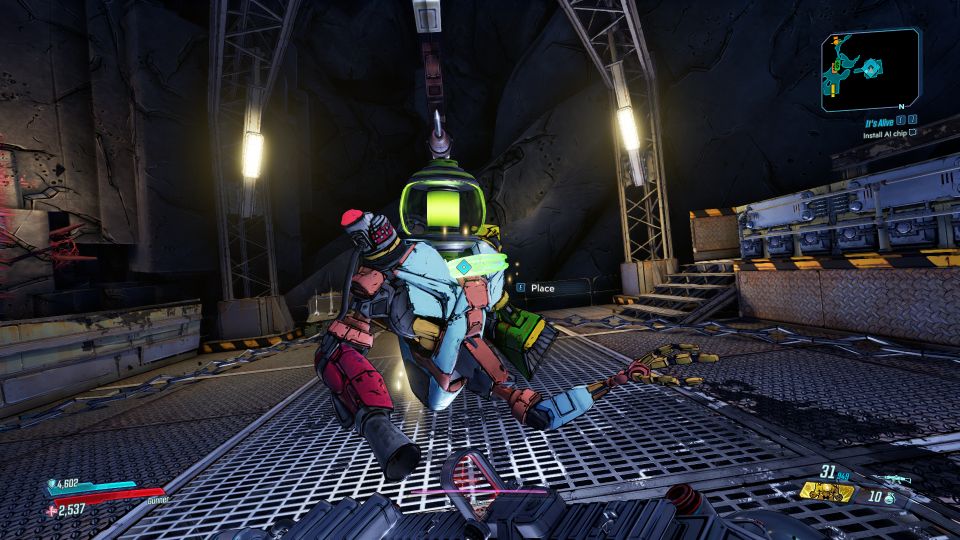 Kill the abomination
As the experiment failed, kill the abomination robot.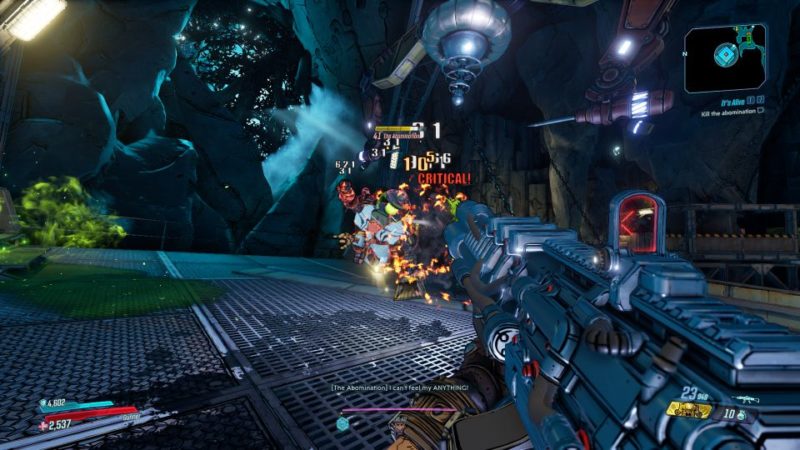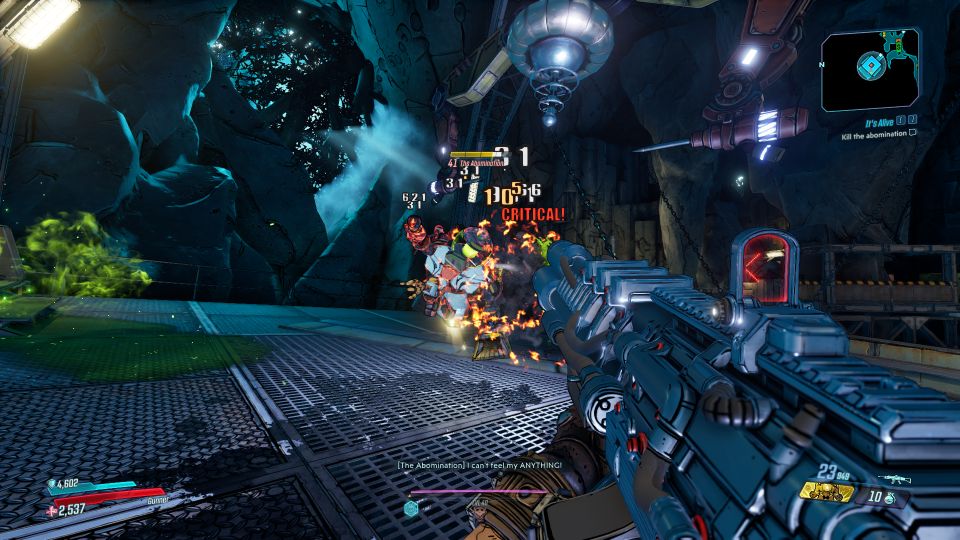 The mission completes here. You will earn some cash and get a legendary shield.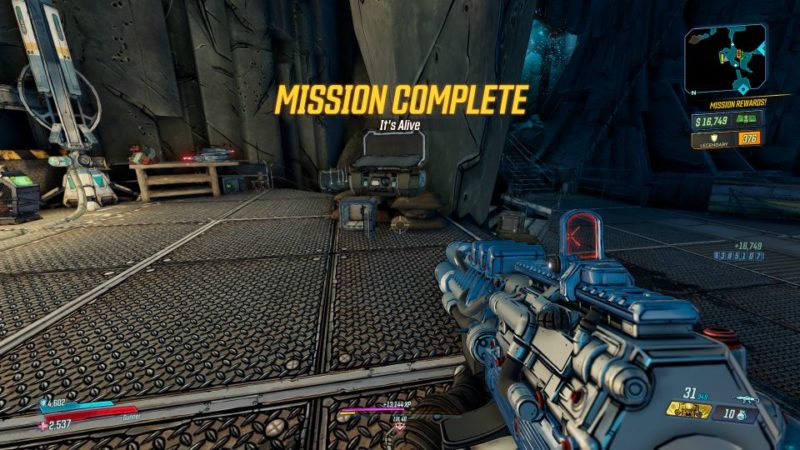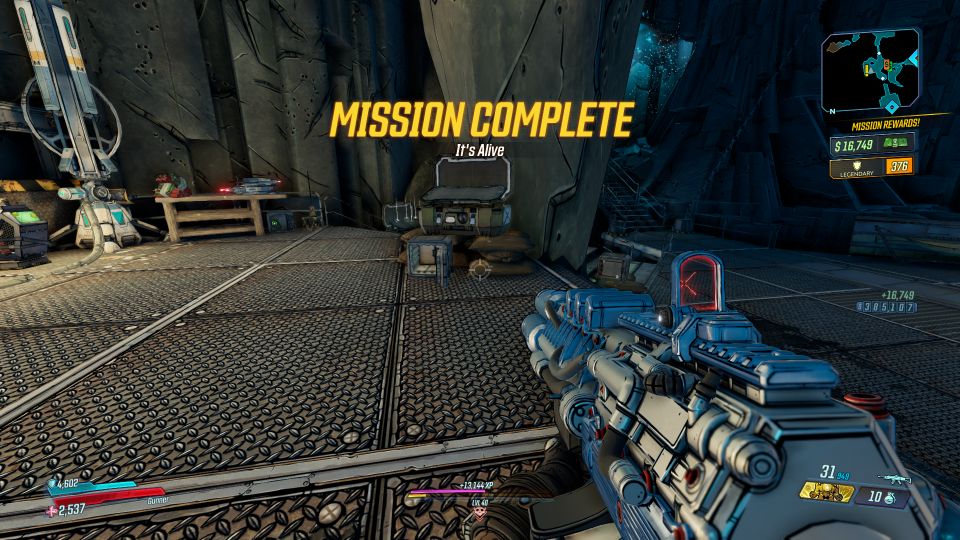 ---
Related articles:
Fire In The Sky: Borderlands 3 Walkthrough And Guide
Bad Vibrations: Borderlands 3 Walkthrough And Guide
Hijack Target Desolation's Edge: Borderlands 3 Guide
Cannonization: Borderlands 3 Walkthrough And Guide
Homeopathological: Borderlands 3 Walkthrough And Guide
Trial Of Instinct: Borderlands 3 Walkthrough And Guide