It's A Rifle, Not A Gun is a mission by Copeland in Bend Studio's Days Gone.
Your task is to follow Copeland and he'll teach you how to hunt animals.
Here's a walkthrough of It's A Rifle, Not A Gun in Days Gone.
Find Copeland
To begin the mission, talk to Copeland near his camp. Get to the exact location shown in the map.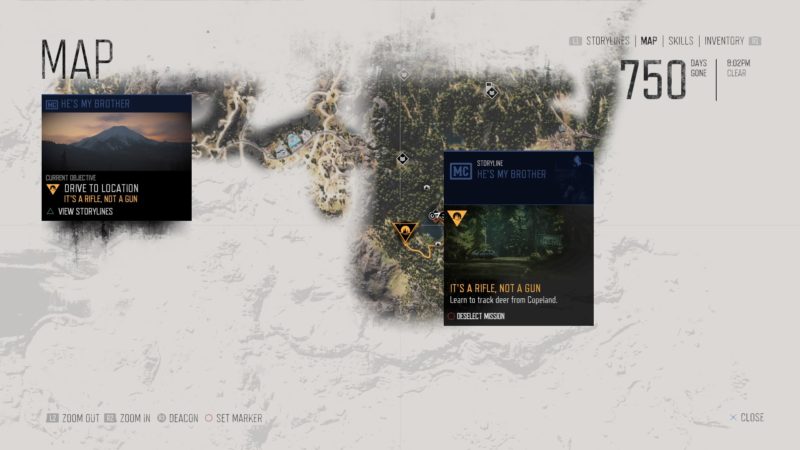 Go from the back of his camp and ride for a bit.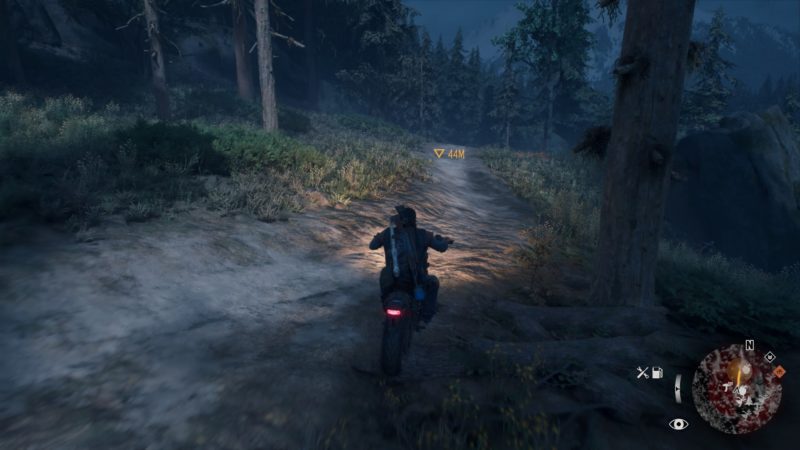 When you reach the destination, it will turn to daylight, and Deacon will be having a conversation with Copeland.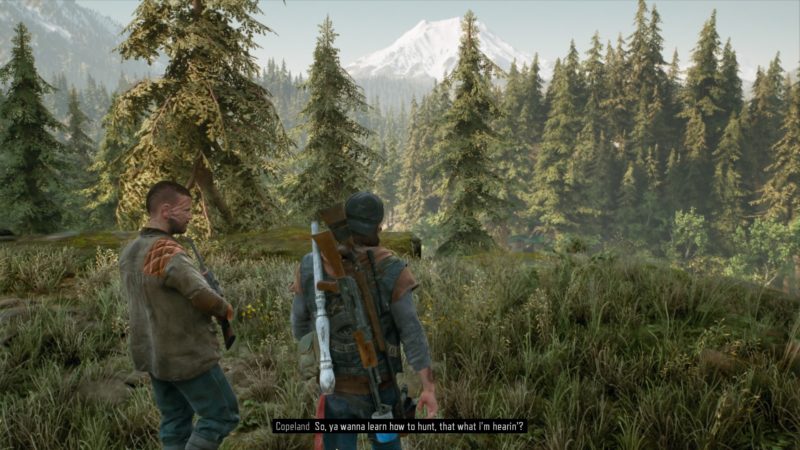 Track the deer
Now, you have to track the deer by interacting with the clue on the ground.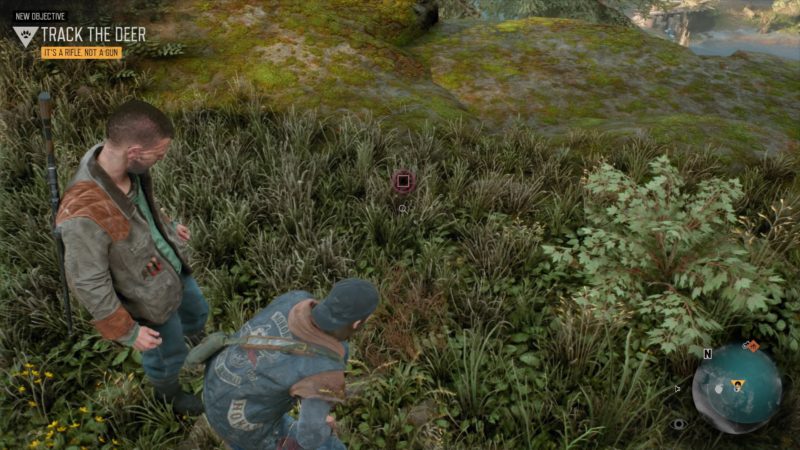 Continue tracking using your survival vision and you'll see footsteps.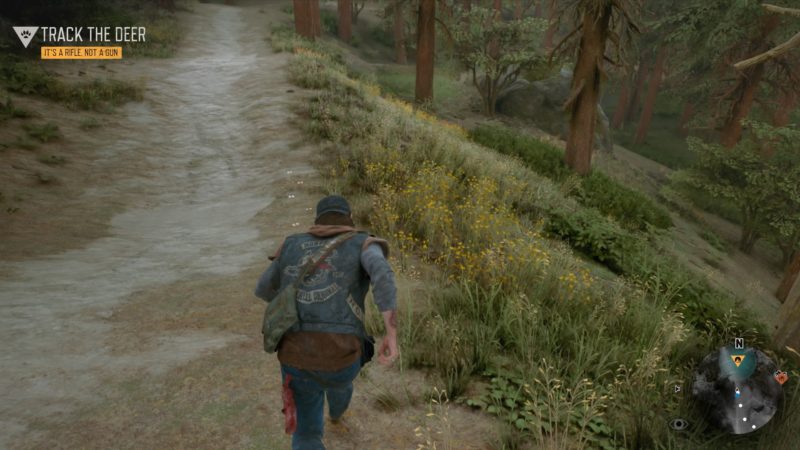 Keep going until you find deer turd. Interact with it.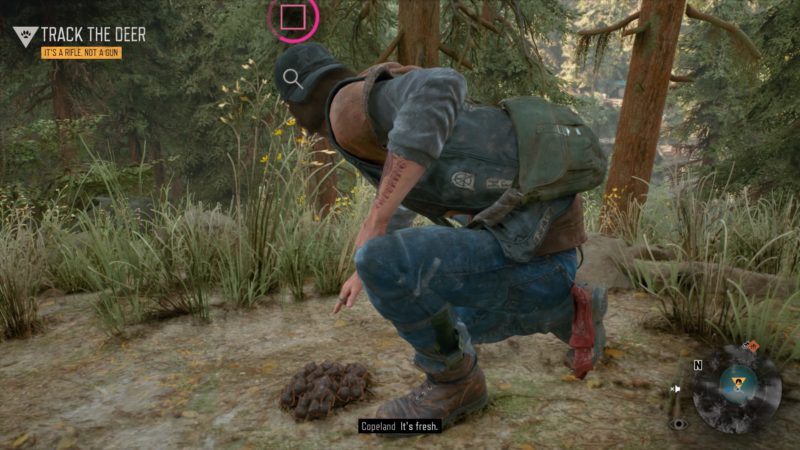 Take Copeland's rifle
After spotting the deer, take a rifle from Copeland.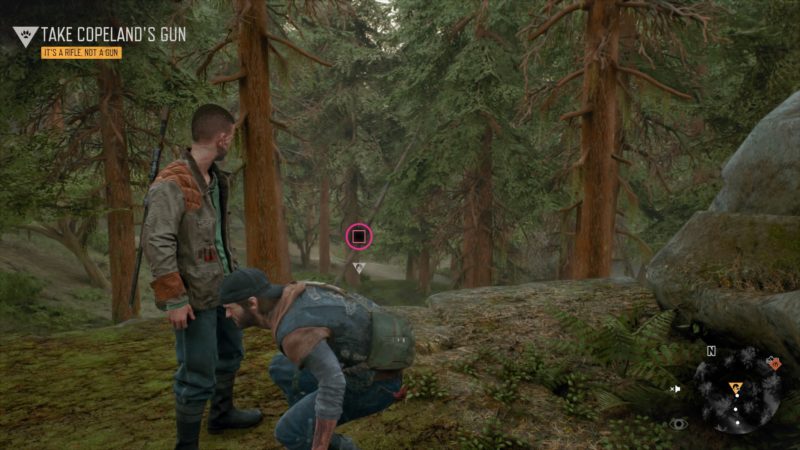 Shoot the deer
Using the scoped rifle, just shoot it once. It doesn't have to be the head.
Track the dying deer
The deer will run away but it dies eventually. Just follow the tracks left behind using survival vision.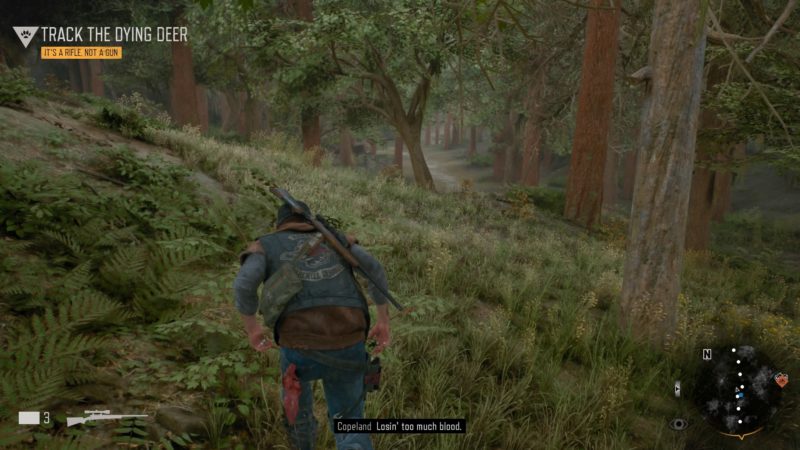 Gut the deer
After finding its dead body, gut the deer to get some meat.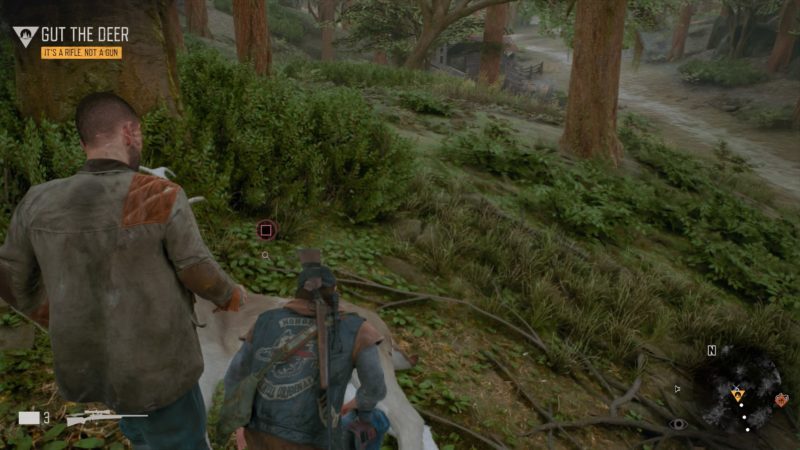 The mission completes after the cutscene. You'll get 3,000 XP for completing this mission.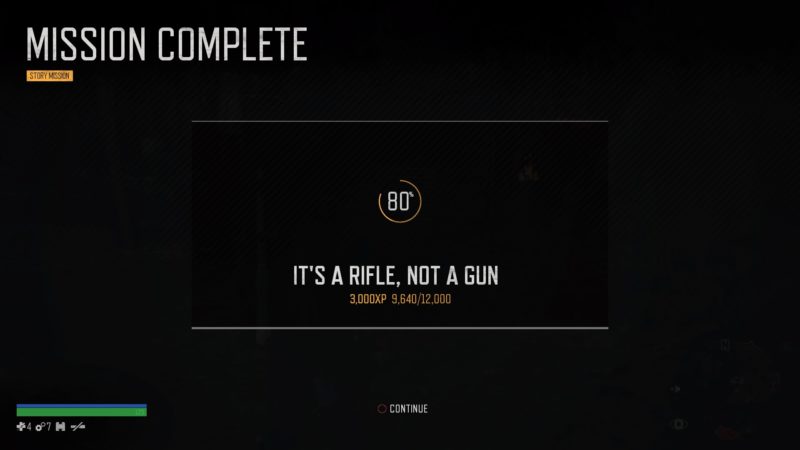 ---
Related articles:
I've Pulled Weeds Before: Days Gone Walkthrough
Making Contact: Days Gone Walkthrough
Horse Lake Nero Checkpoint: Days Gone Walkthrough
Searching For Something: Days Gone Walkthrough
Nice And Bloody: Days Gone Walkthrough
Jerusalem (Brain Surgery) – World War Z Walkthrough
Out Of Nowhere: Days Gone Walkthrough