Into the Wolf's Den is a main story mission in Act 4 of Tom Clancy's Ghost Recon: Breakpoint.
Your task is to sneak into the Shark Base to find out what Walker is up to.
Here's a walkthrough of Into the Wolf's Den in Ghost Recon Breakpoint.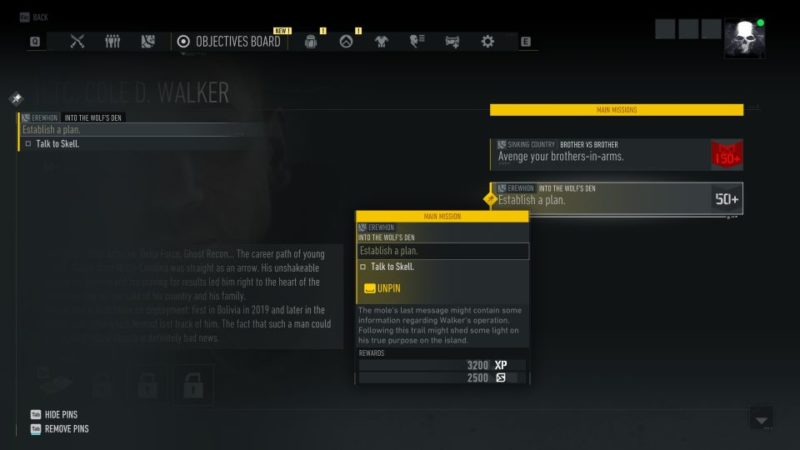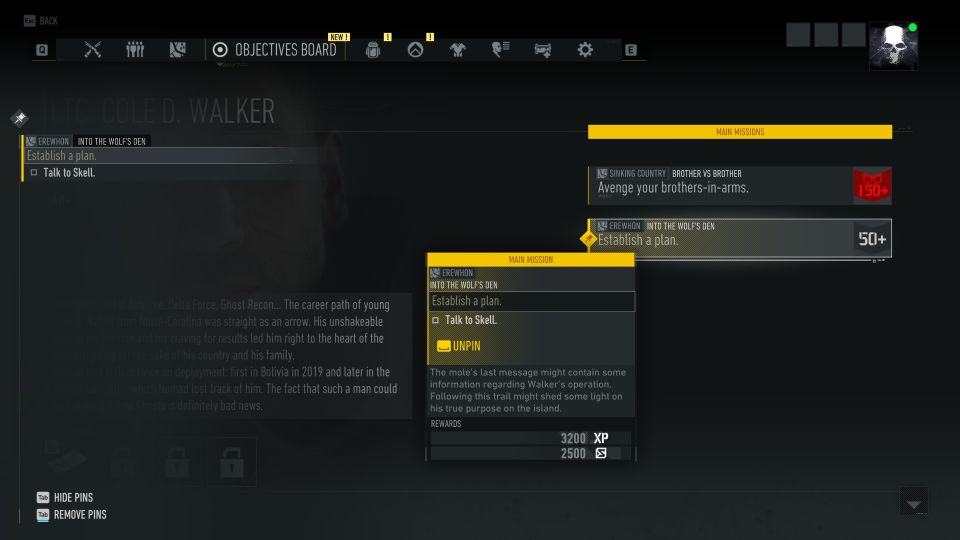 Talk to Skell
To begin the mission, speak with Jace Skell in Erewhon.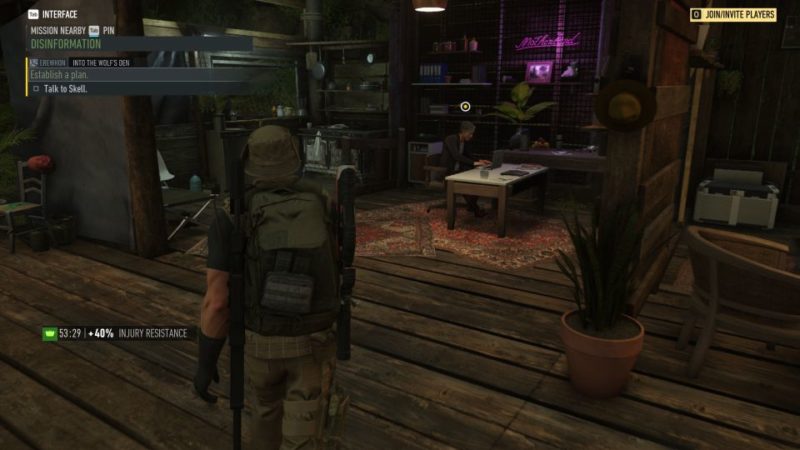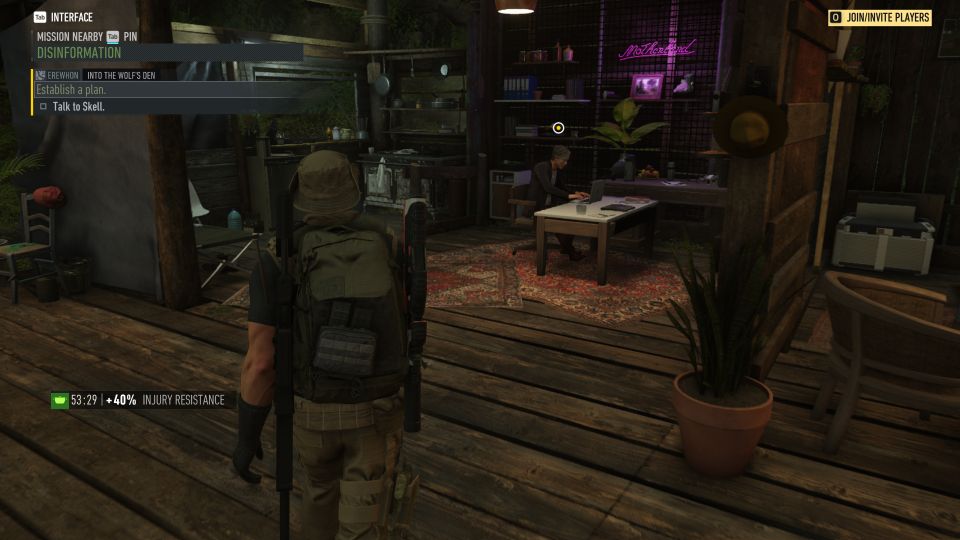 Listen to audio recording
He'll ask you to listen to the recording. Interact with the device to start playing the audio.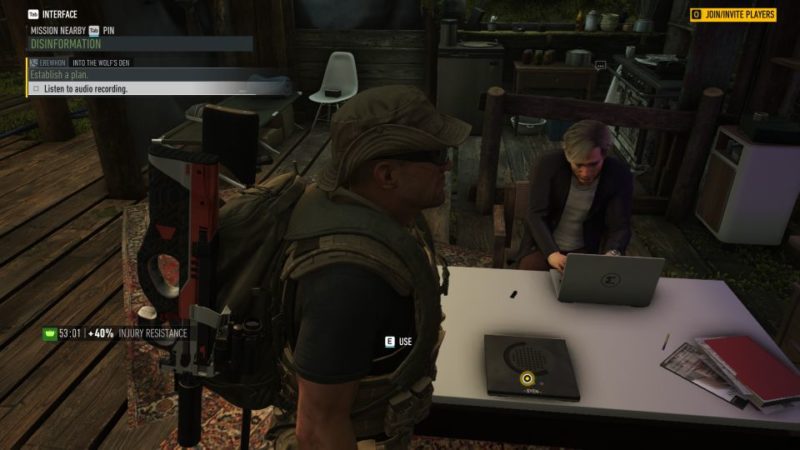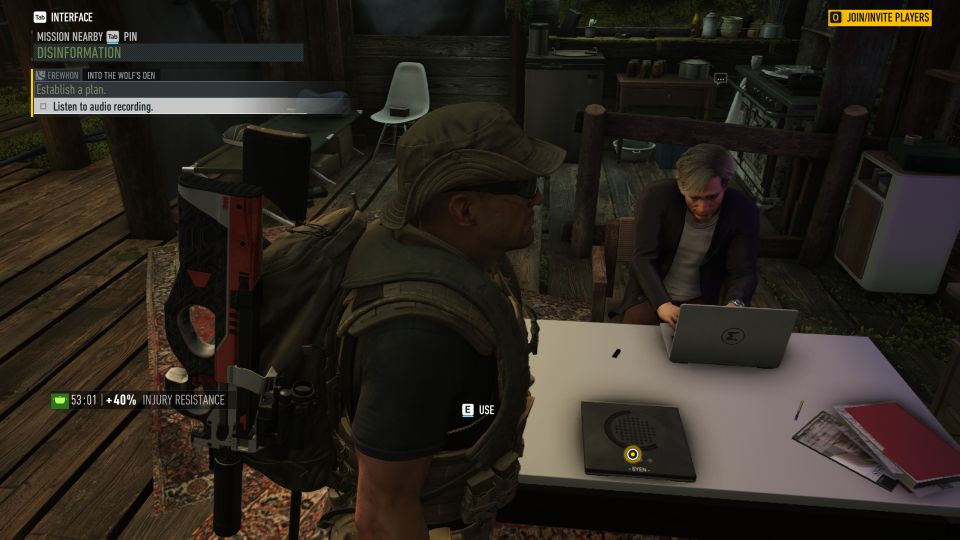 Talk to the deserter
Next, head to Ancient Harbour which is situated within the Whalers Bay province.
You have to find the Wolf who deserted the group.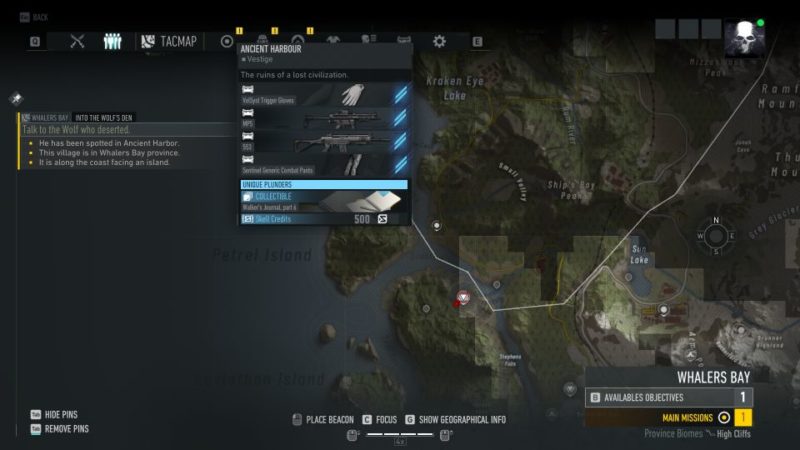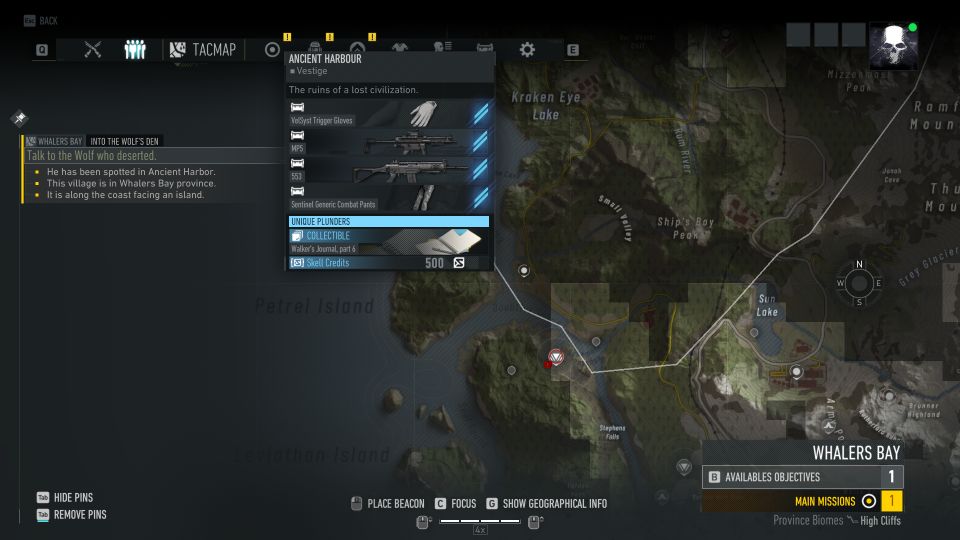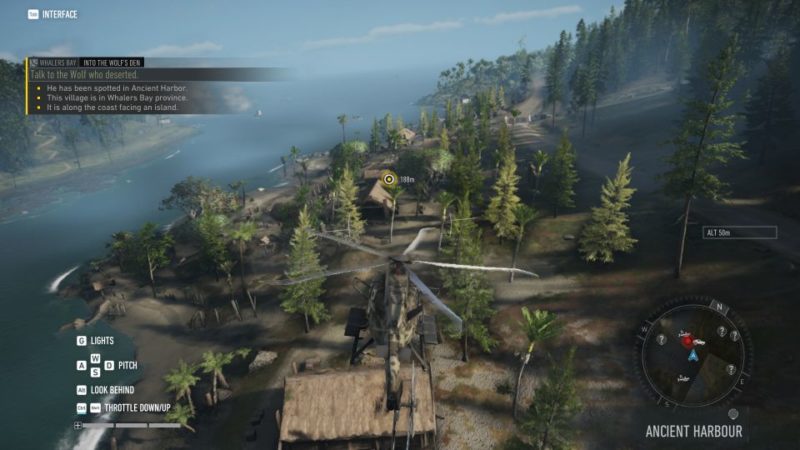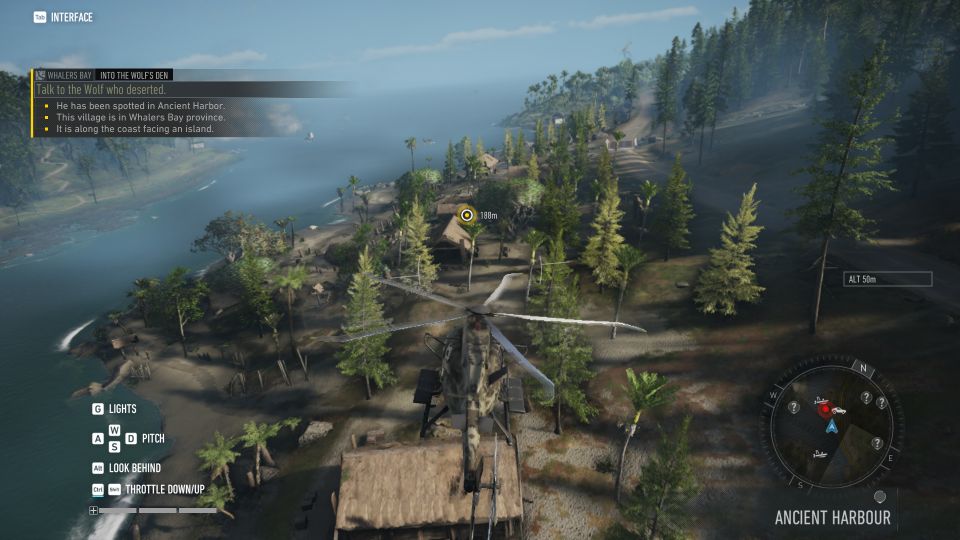 Secure the area
Once you're there, you will see the deserter being held at gunpoint.
Kill all of the Wolves in the area.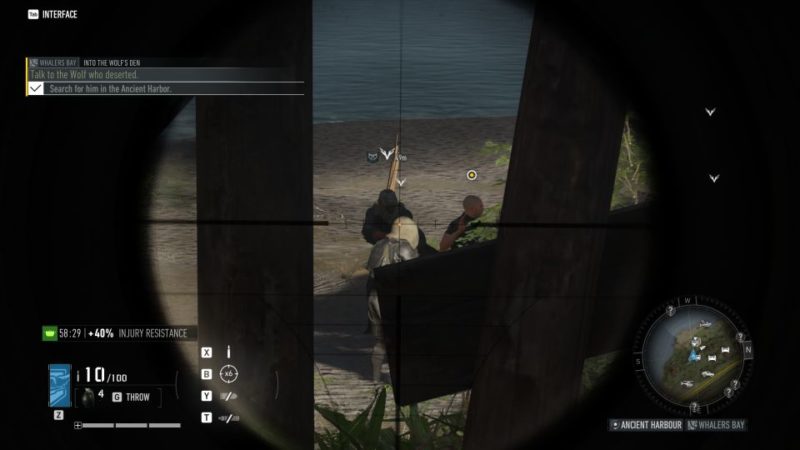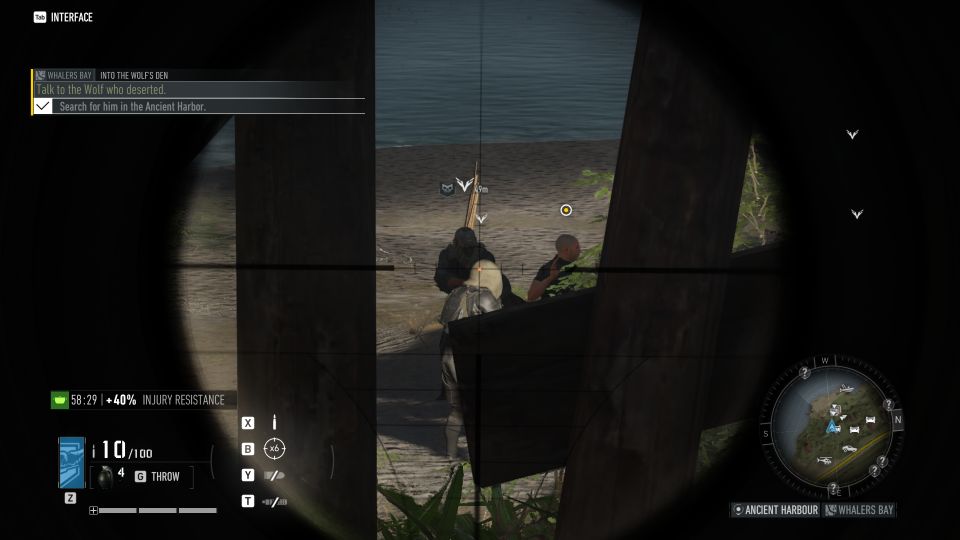 Once the place is secure, speak with the deserter to trigger the cutscene.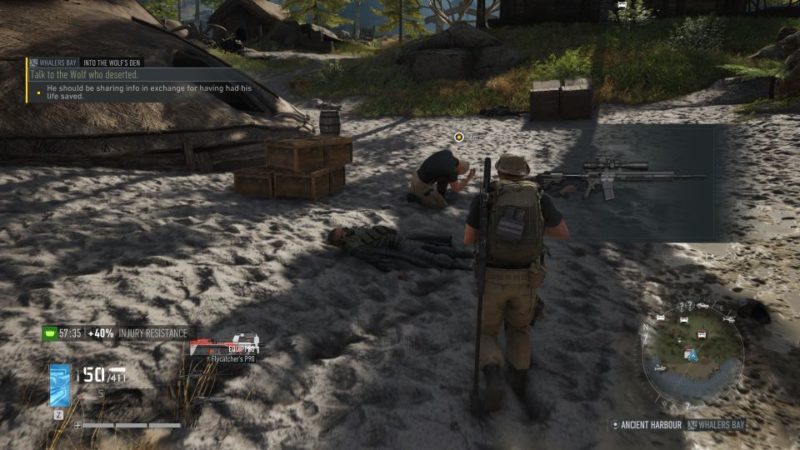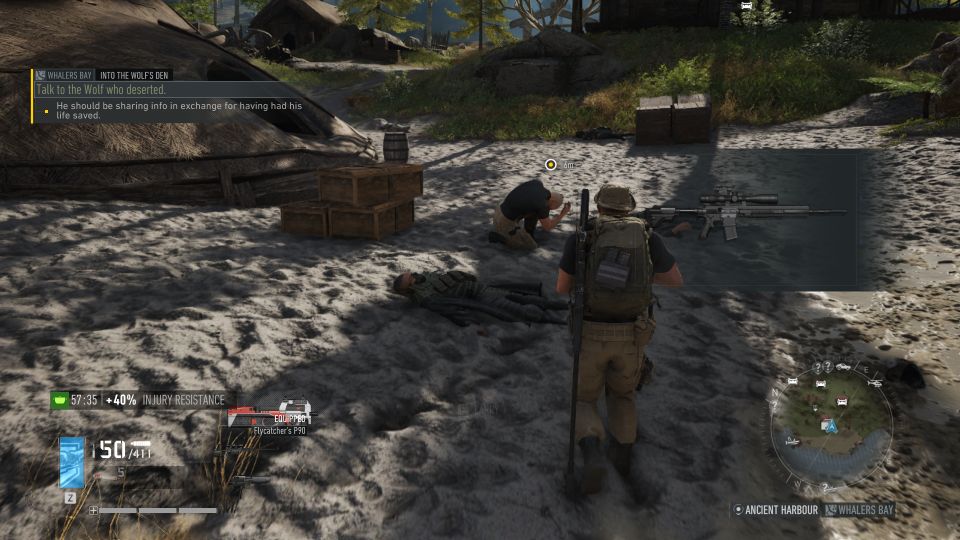 Find Shark Base
You'll then get intel that you should go to Shark Base. It's located in the Seal Islands province.
Its exact location is shown below.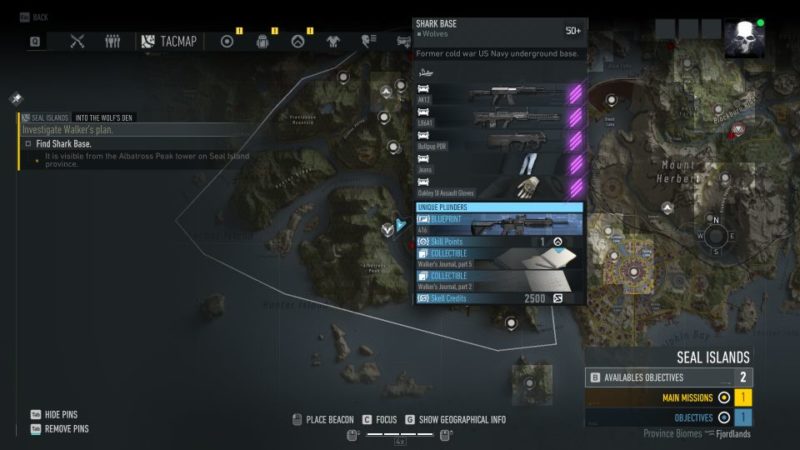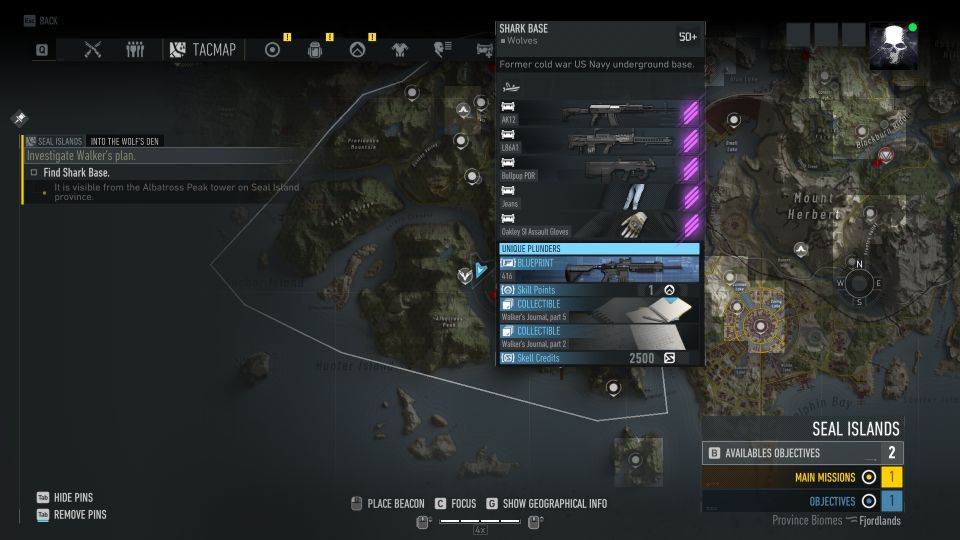 The entrance is only by boat, but you can always grab a helicopter there.
Eliminate the drones and the Wolves outside the base.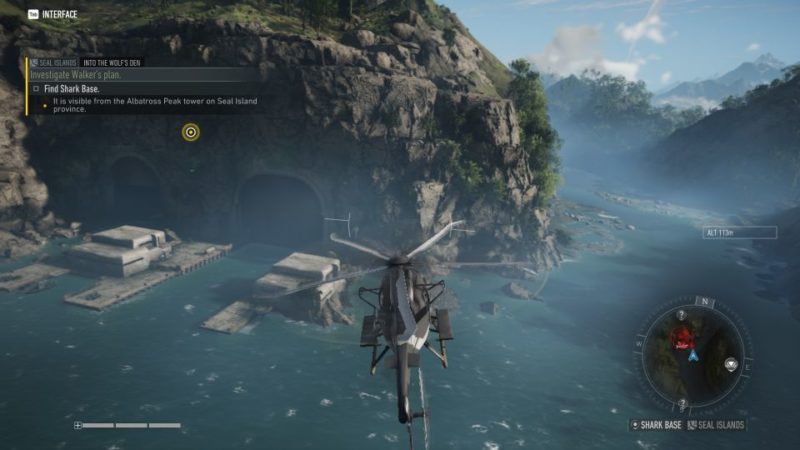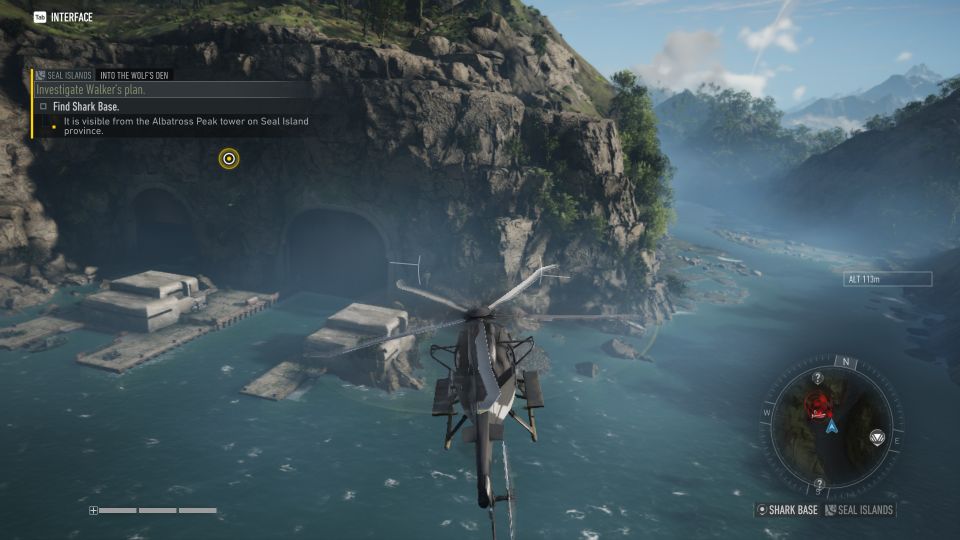 Walk into the secret hideout and clear the Wolves. There'll be Wolves all over the building.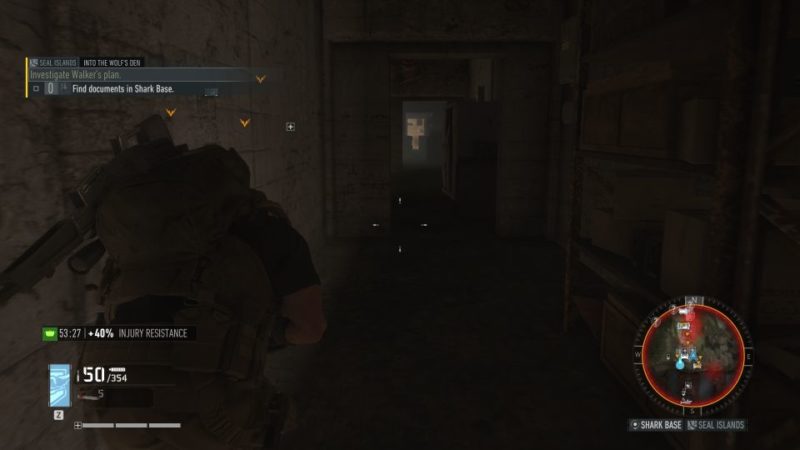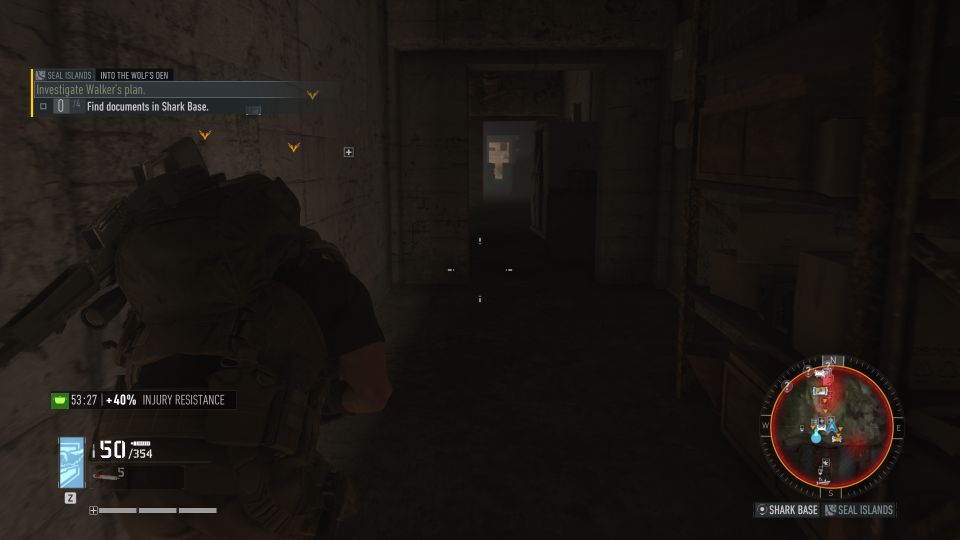 Find documents in Shark Base
You'll have to find four different documents here. There's a room on the 1st or 2nd floor with three of these documents (including a map).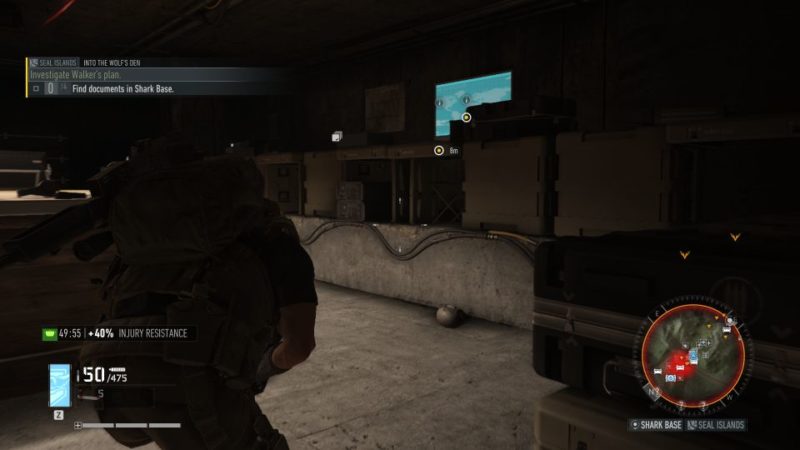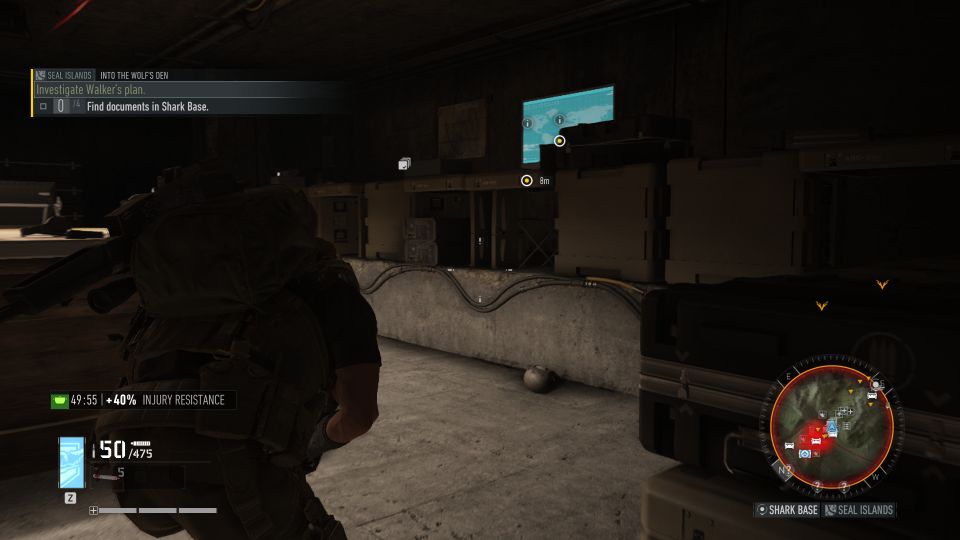 The exact location is shown below, marked by the blue player location.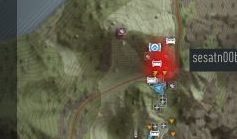 The last document is near where the torpedoes are. The location is shown below, marked by the blue player location.
It's on the ground floor, but you'll need to get here through the middle or top floor. It can be really confusing at times.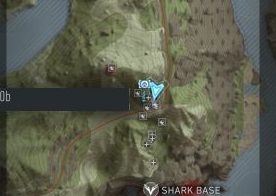 You should see torpedoes in the room with purple structures. There'll also be Wolves around the area.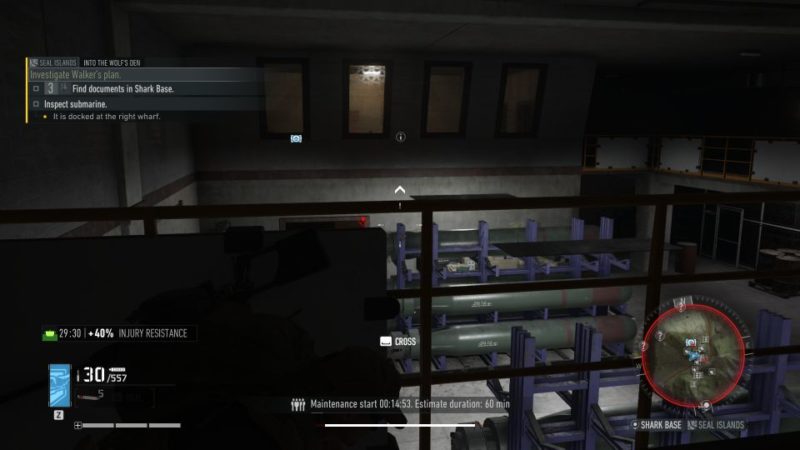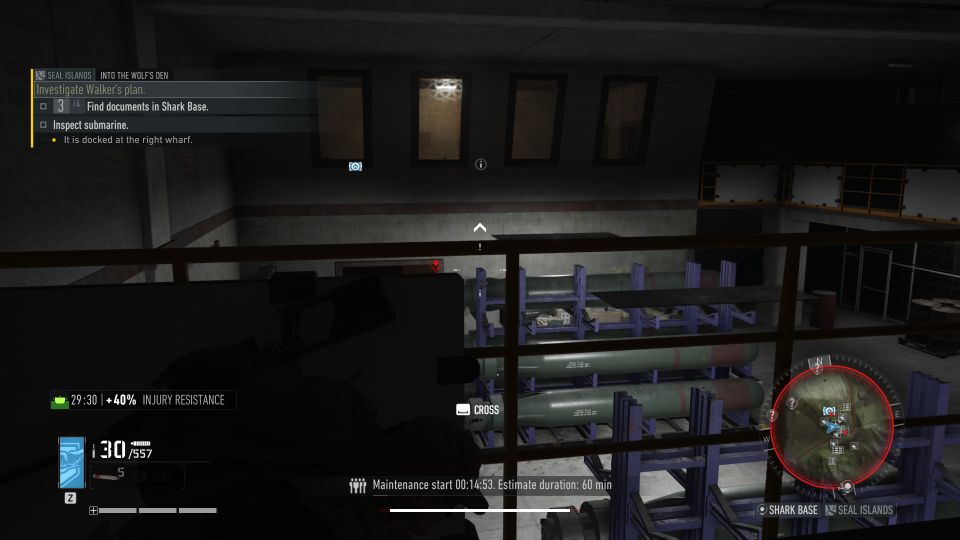 The last document is taken from the laptop which is in the room overlooking the torpedoes.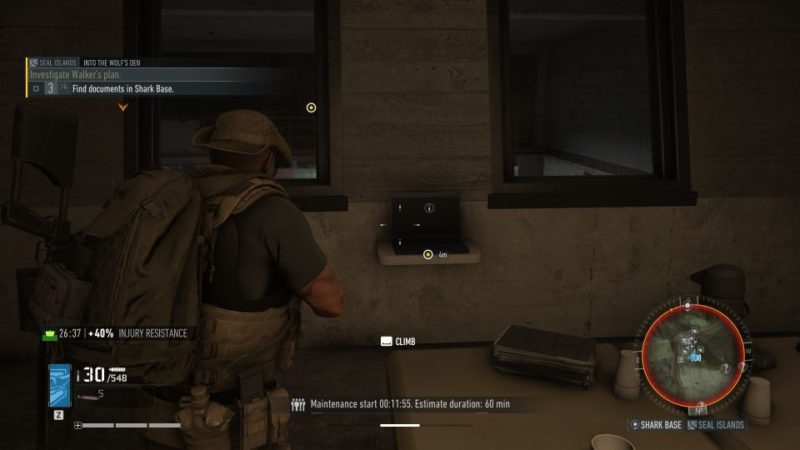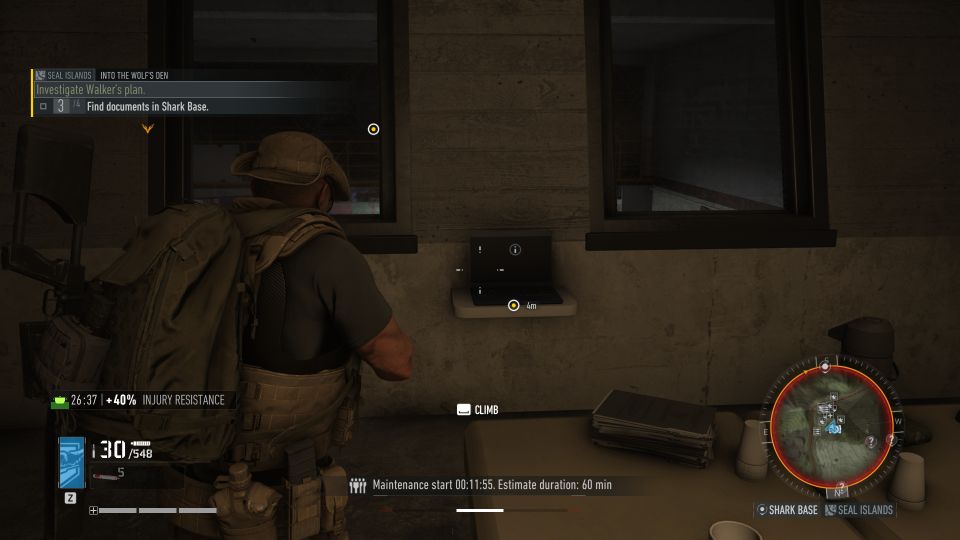 Inspect submarine
You'll also get an objective to inspect the submarine, which is close to the torpedo room.
From the torpedo area, just look for the exit that leads to the water area and the submarine is just there.
As you reach the submarine, you'll see that it's already leaving.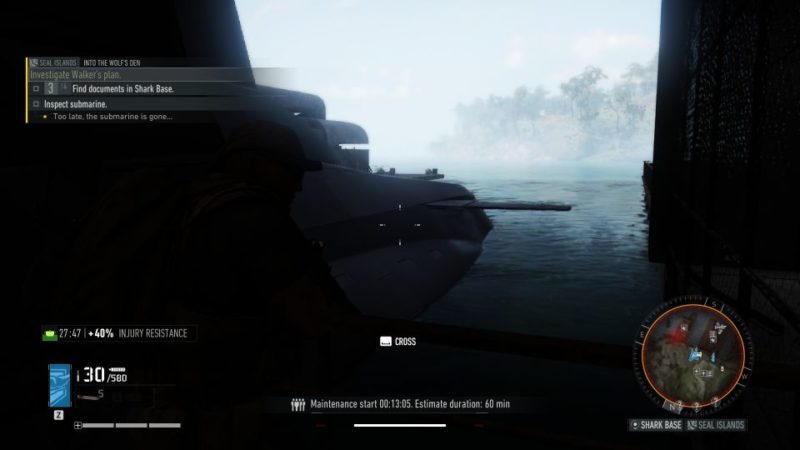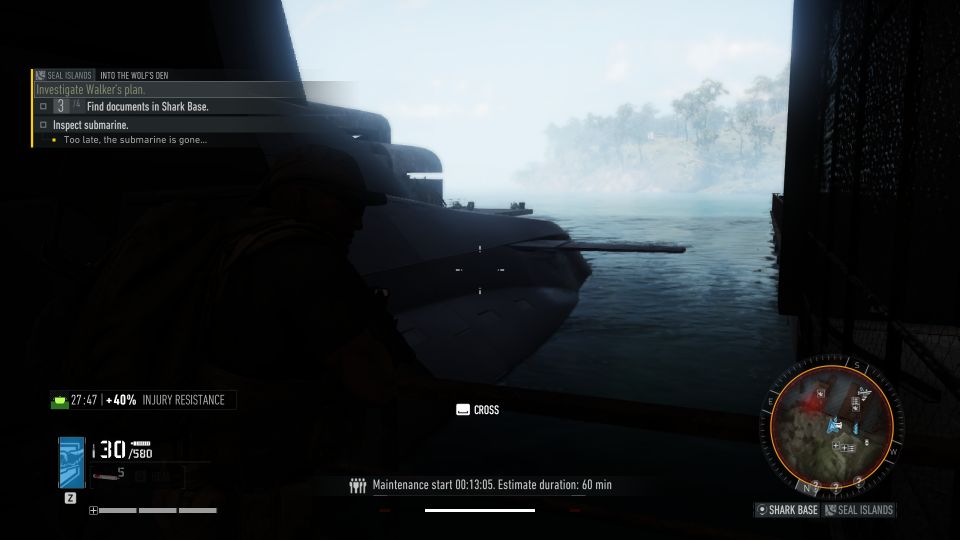 Sabotage torpedoes
Next, you need to sabotage the torpedoes in the room earlier. There are 3 of them.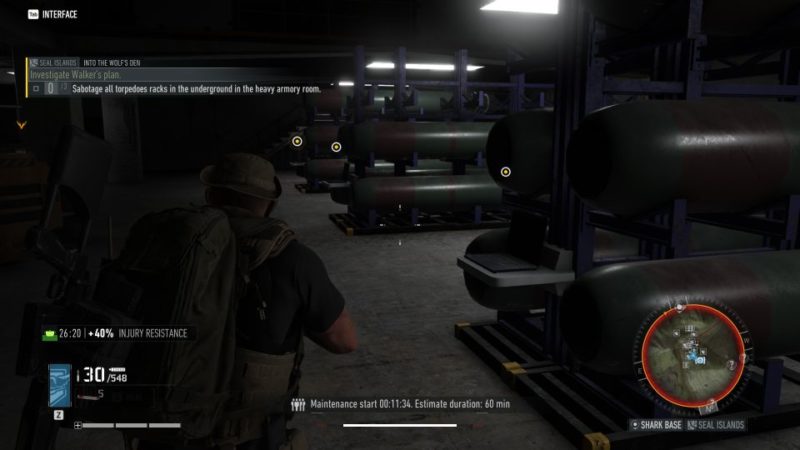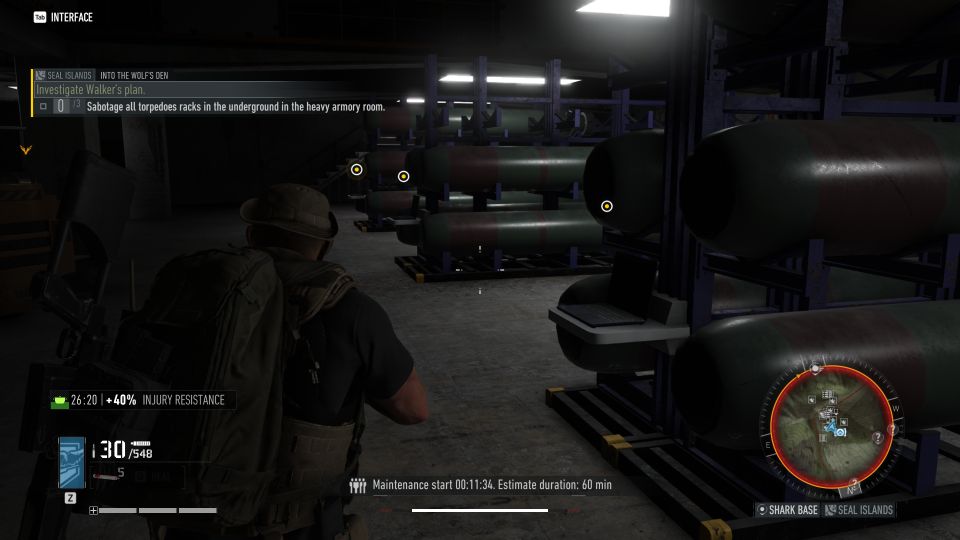 Talk to Skell
Once you're done, head back to Erewhon to speak with Jace Skell.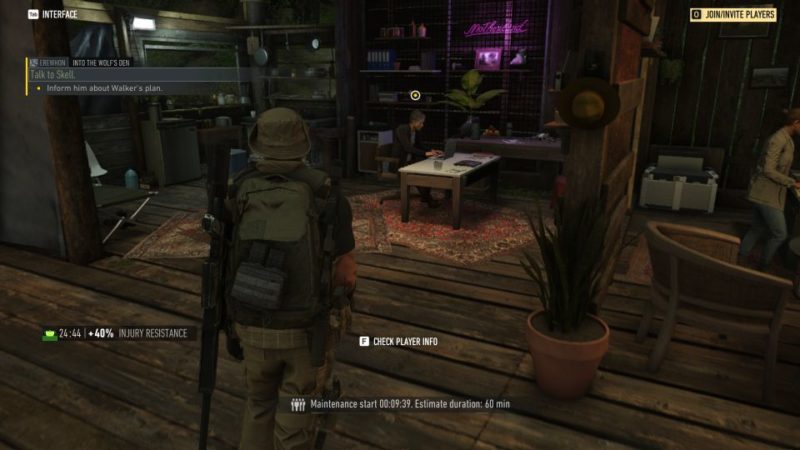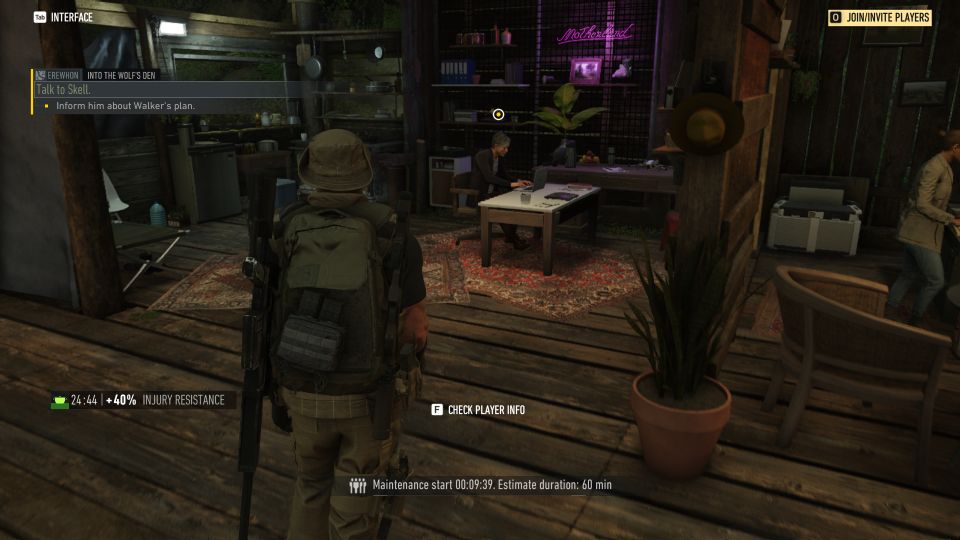 The mission ends here.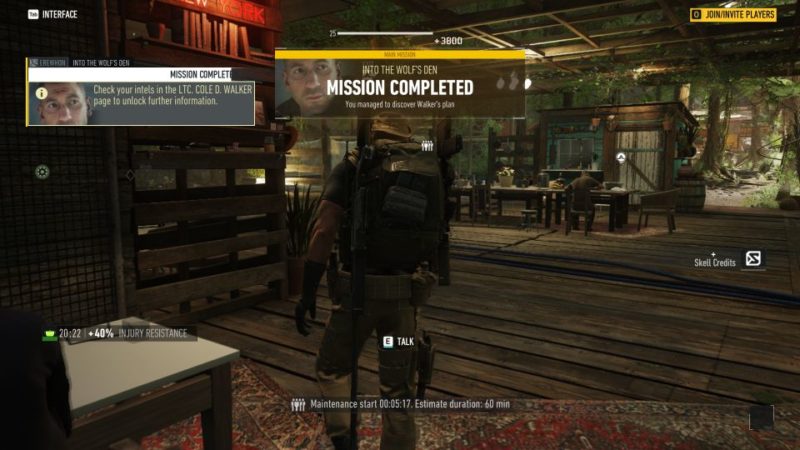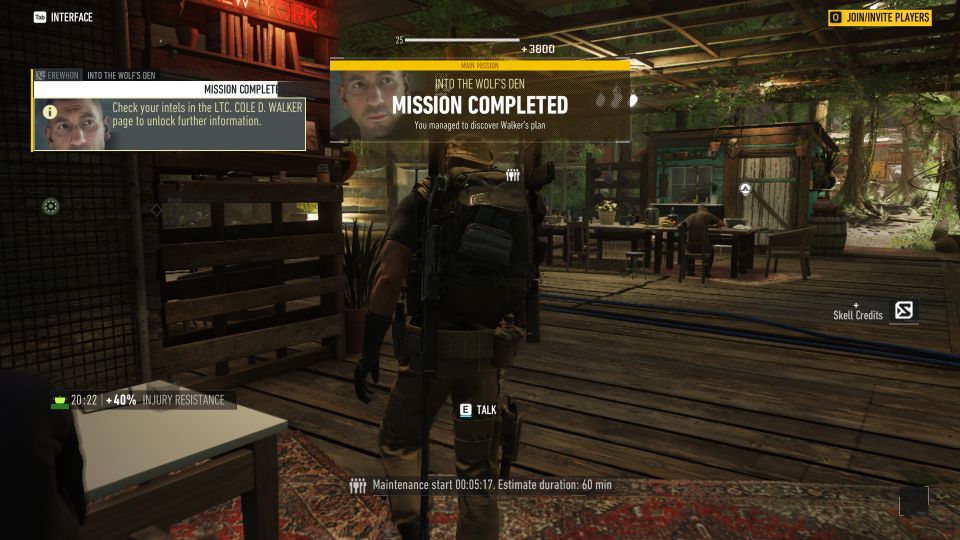 ---
Related articles:
Natural Medicine: Ghost Recon Breakpoint Walkthrough
Point Of No Return: Ghost Recon Breakpoint Walkthrough
Eco-Warrior: Ghost Recon Breakpoint Walkthrough
Icarus Blues: Ghost Recon Breakpoint Walkthrough
See No Evil: Ghost Recon Breakpoint Walkthrough
One Last Thing: Ghost Recon Breakpoint Walkthrough