Inside Scoop is arguably one of the best ice cream shop or cafe in Malacca. It started up north in Kuala Lumpur and in recent years expanded to small town Melaka.
This ice cream cafe was initially set up in the middle of Jonker Street, in one of the alleys.
They have recently moved to the newer part of Kota Laksamana, Melaka. It's now located near Kah Kah Loke restaurant.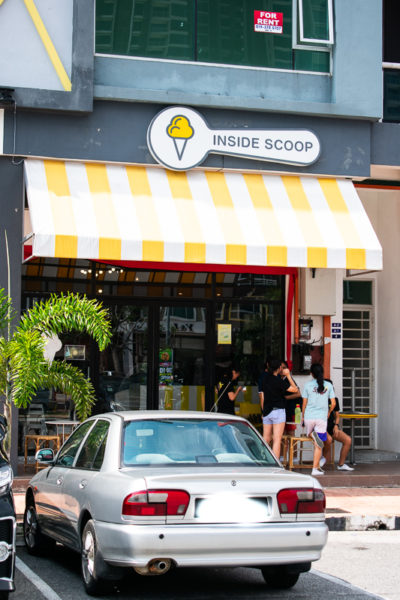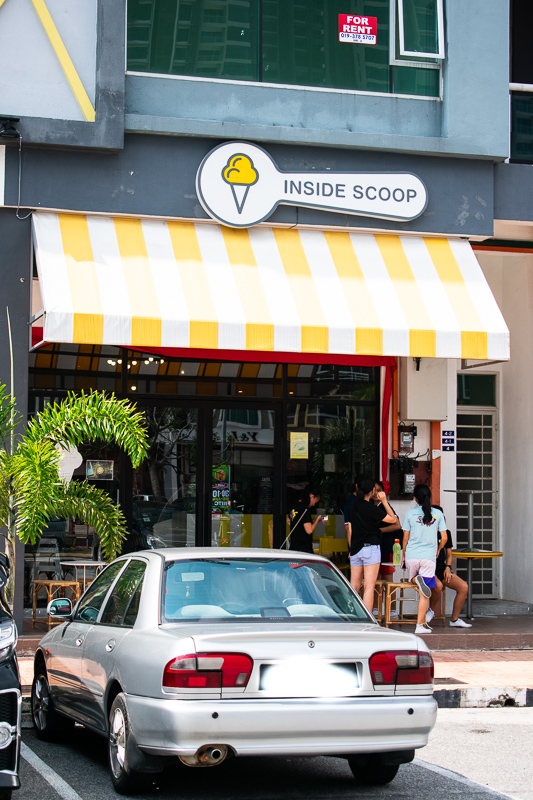 This is the entrance of Inside Scoop at Kota Laksamana Jaya.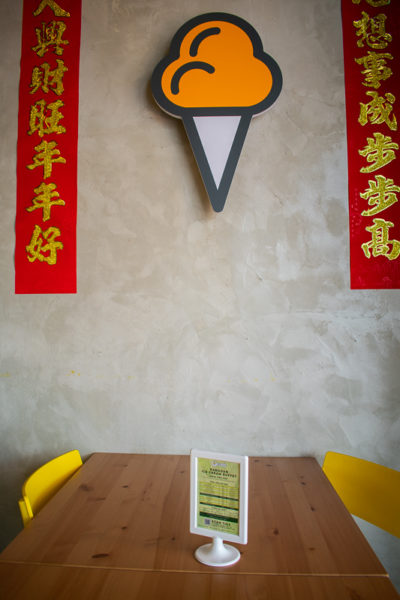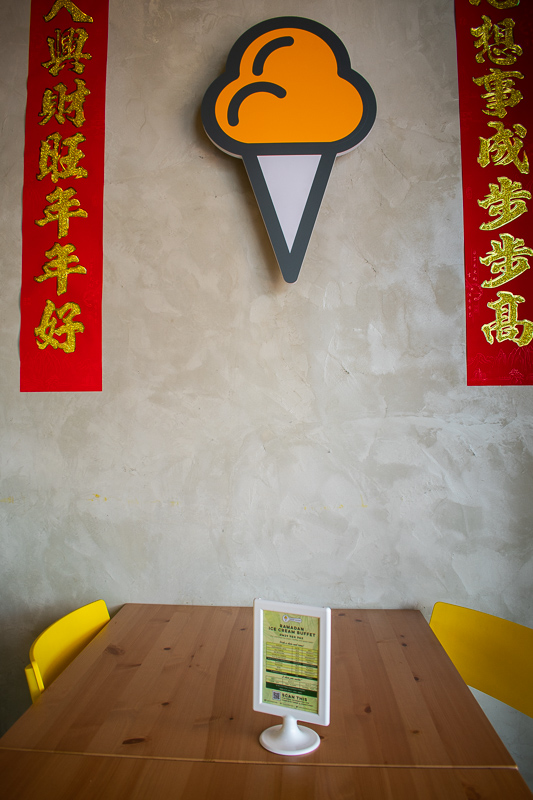 That ice cream cone is their well known logo. As they were already popular in the Kuala Lumpur region, they needed no introduction in Malacca.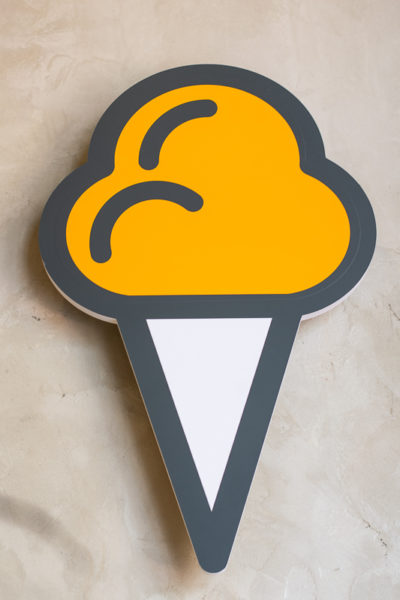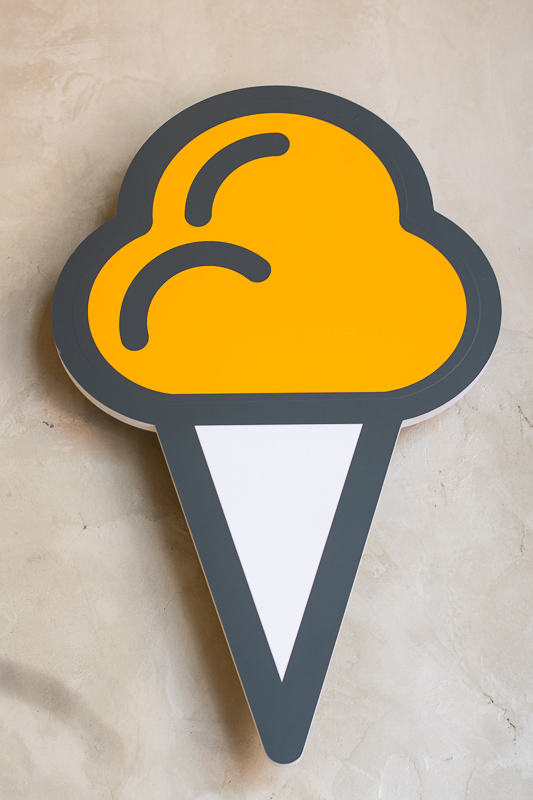 They specialize in some of the more uncommon flavors of ice cream in Malaysia. I tried out their ice cream a couple of times before and they're really rich.
If you order the durian ice cream, it's as if you're eating an actual durian. That's how rich it is.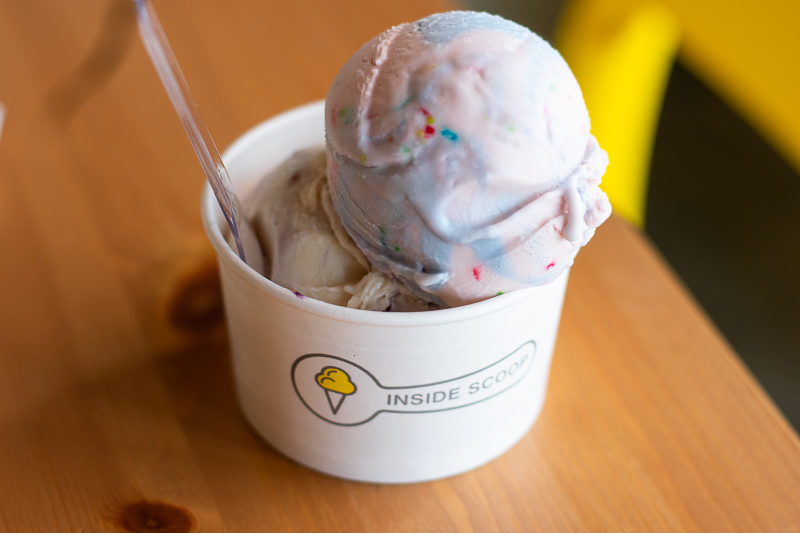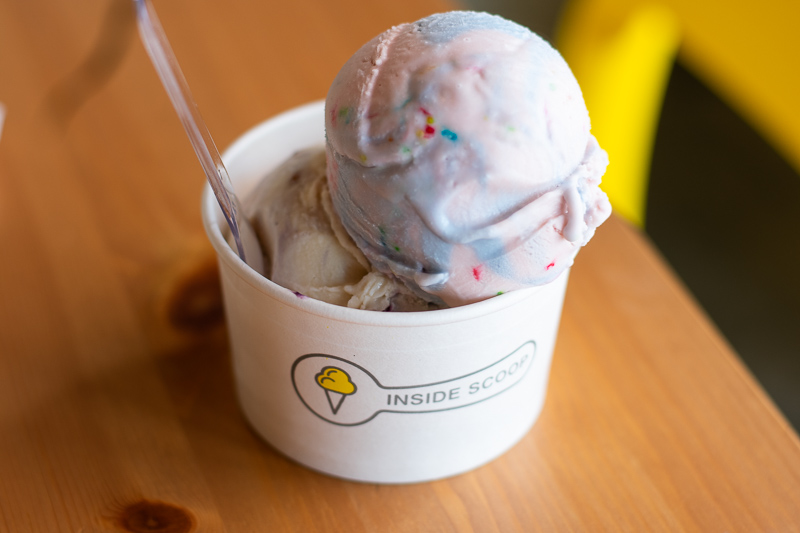 This time, I ordered two scoops of ice cream. One was the unicorn flavor and the other was peanut butter jelly.
The latter is quite a popular flavor in the United States, but not so much in Melaka.
I'm not sure what was inside the unicorn ice cream, but I liked it better than the other.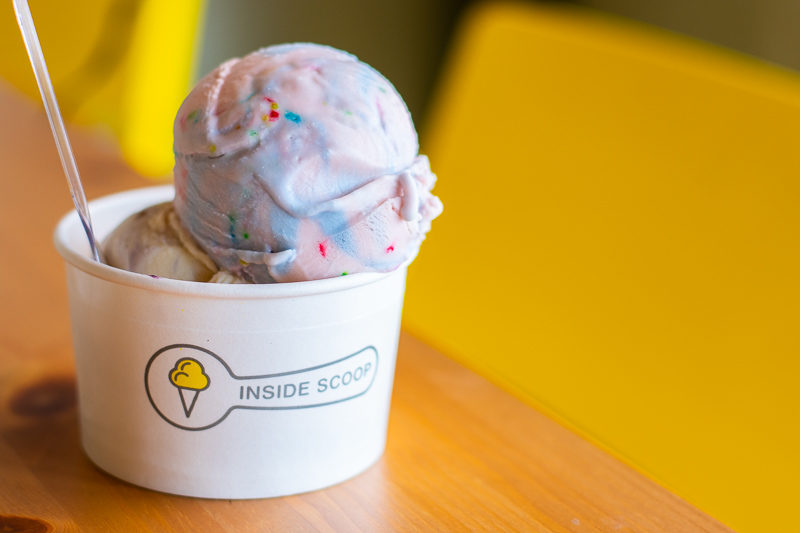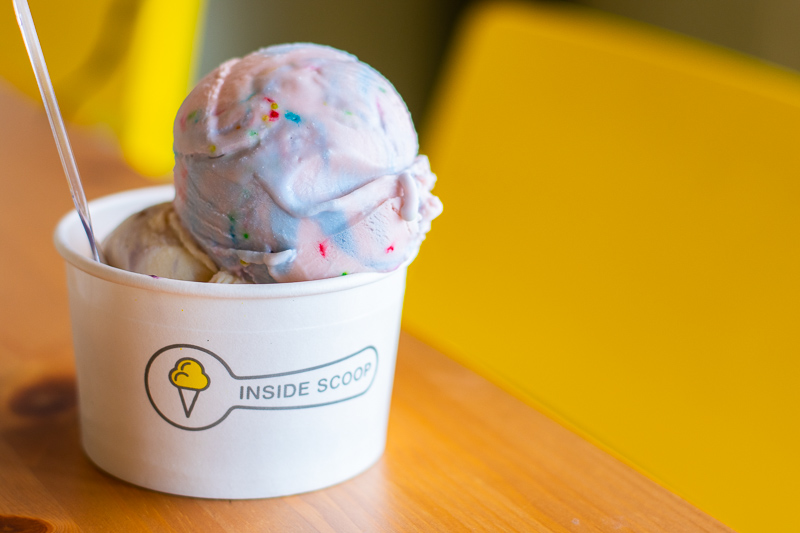 Do also note that some flavors are what you call premium flavors. You have to pay an additional RM1.90 on top of the base price.
The price may be a turn off for some but you should at least try it once.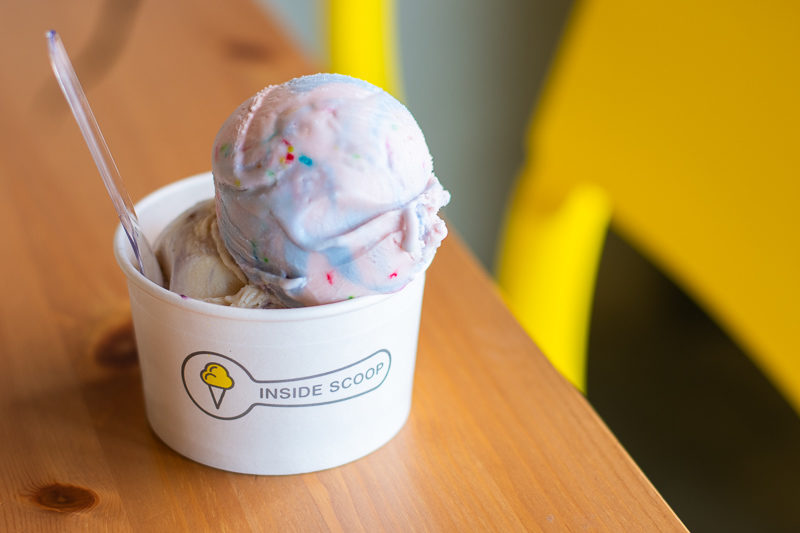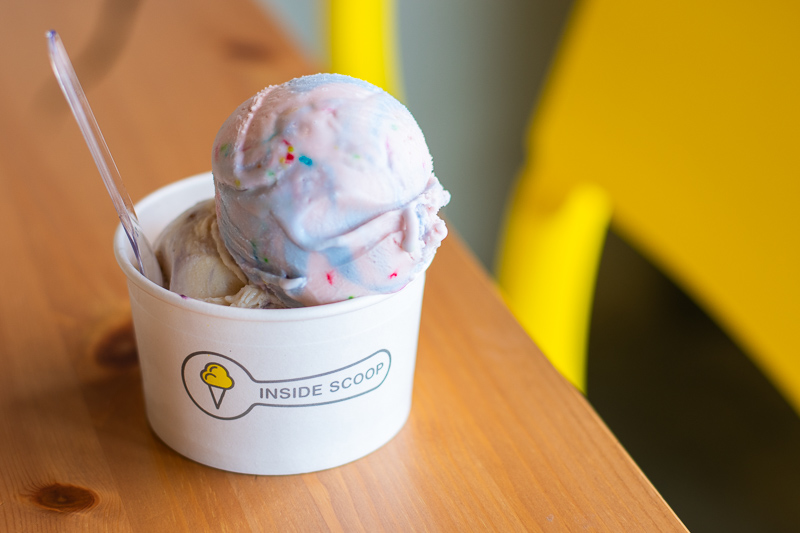 One of the two flavors was a premium flavor but I'm not sure which one. They at least 10 other flavors and they're all pretty good I guess.
They also have durian and cempedak flavors.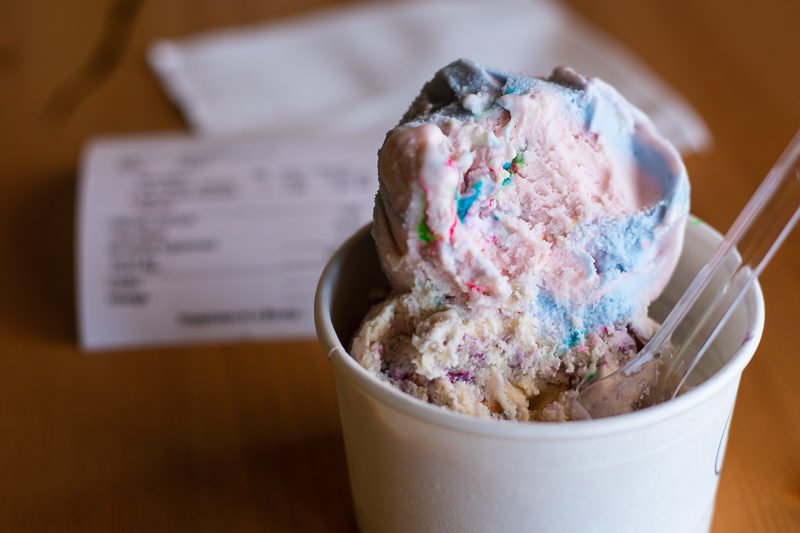 Inside Scoop also serves waffles, i.e. buttermilk waffles or the salted egg yolk waffles.
They either come with a single scoop or double scoop ice cream and it's only an additional few dollars.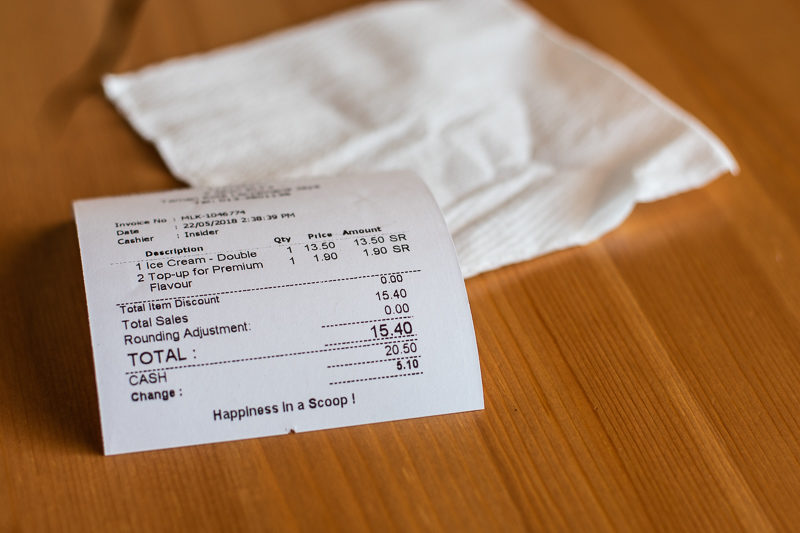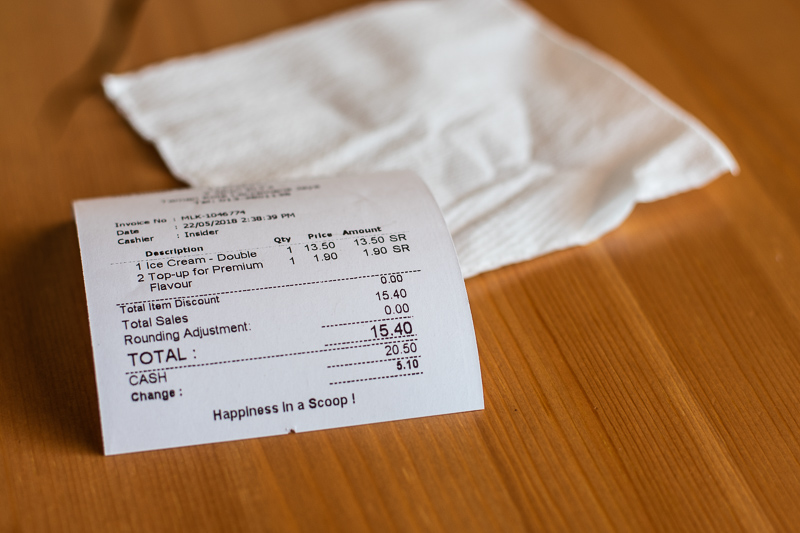 Overall, the ice cream at Inside Scoop cafe (Malacca) is pretty good and may be one of the best in town, competing with Baskin Robbins and Haagen Dazs.
The only drawback is the price of ice cream, but still it's worth going at least once.
Do give this place a visit if you have not. Also, if you're a tourist, do check out some of the things to do in Malacca.
Location: 4 Jalan KLJ 4, Taman Kota Laksamana Jaya, Melaka, 75200 Malacca
---
Related articles:
Kaya-Kaya Cafe Malacca – Hidden Cafe Near Jonker Street
15 Malacca Attractions And Places That You Should Visit
Nadeje Cake House – Best Desserts
Meiji Shrine: Popular Attraction In Tokyo
My Trip To Tsukiji Market (Tokyo, Japan)