Inaho Sushi is a Japanese restaurant located at Sky Park One City, meaning it's one of the rooftop restaurants.
There are plenty of restaurants on Sky Park itself. Here's a view from the top.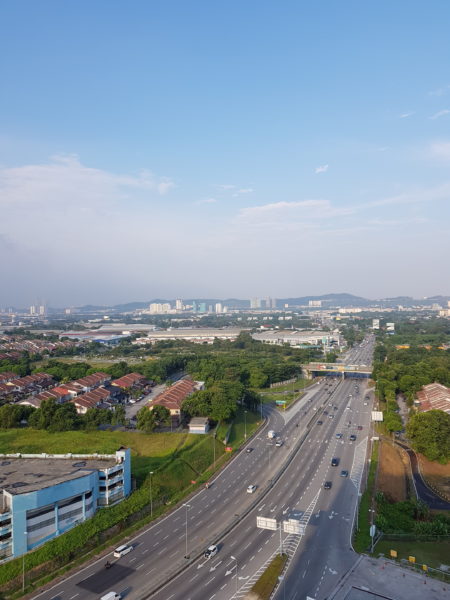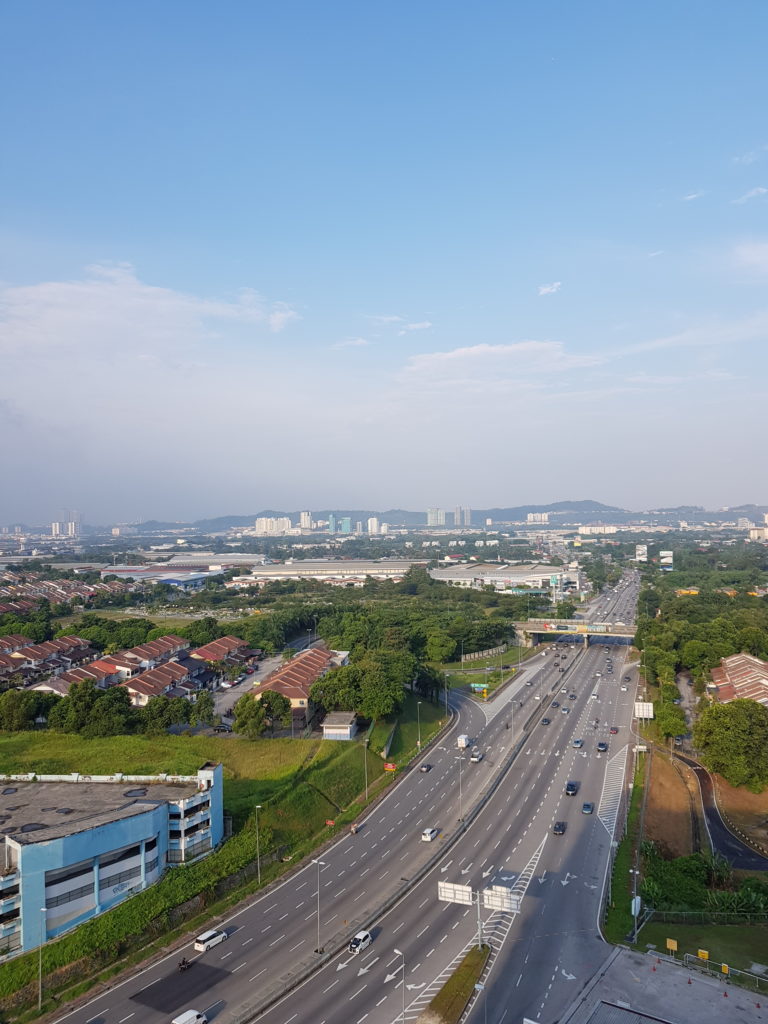 Inaho Sushi has great view, especially if you sit outside. It's definitely a good place for Japanese food if you appreciate dining with a good background view.
The picture was not taken from the restaurant, but from somewhere nearby on the same floor. You should see a different view when you're dining there.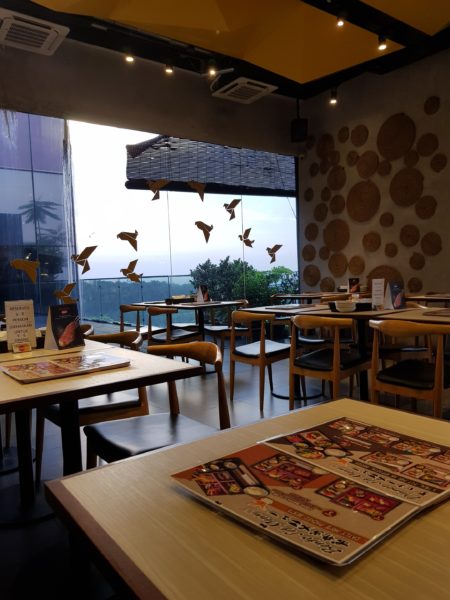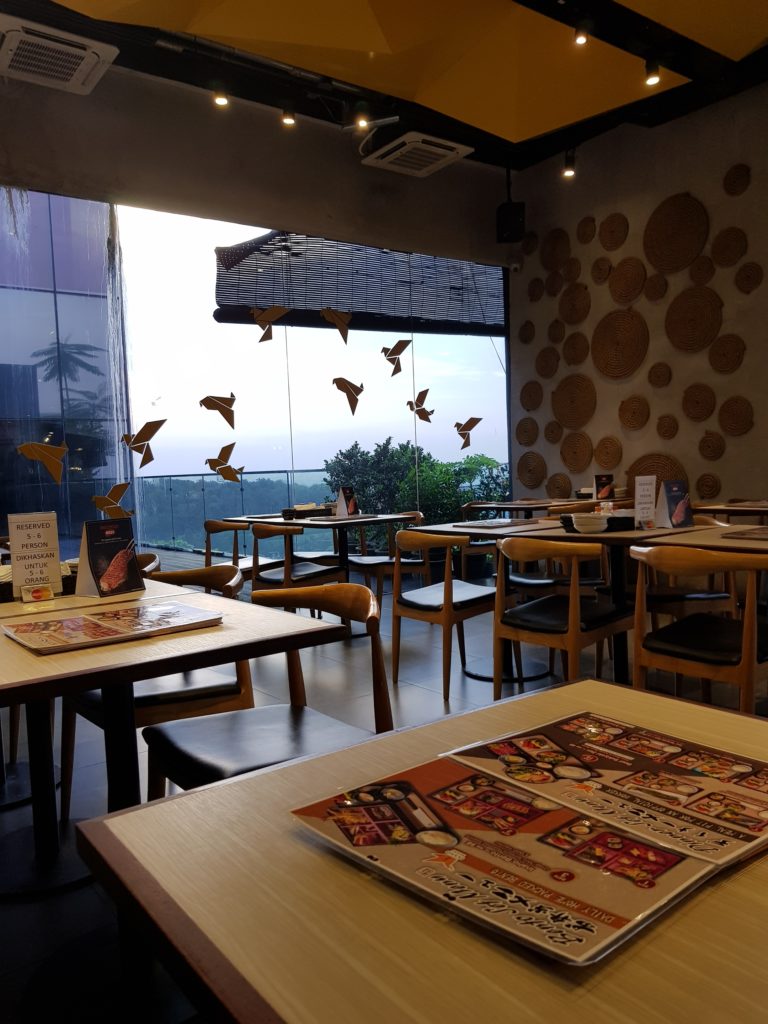 Their menu is quite extensive like other Japanese food places, and you can either go for the set or the ala carte.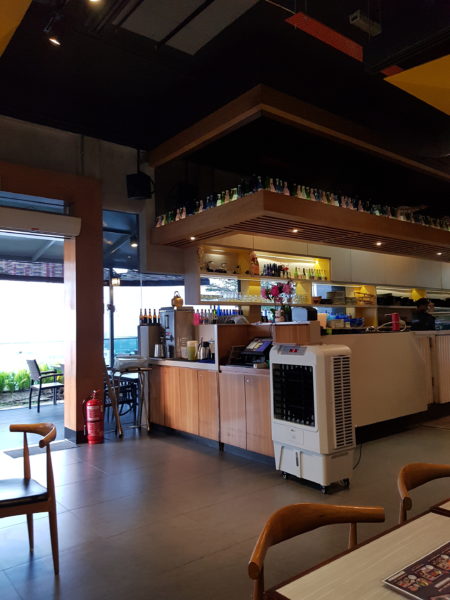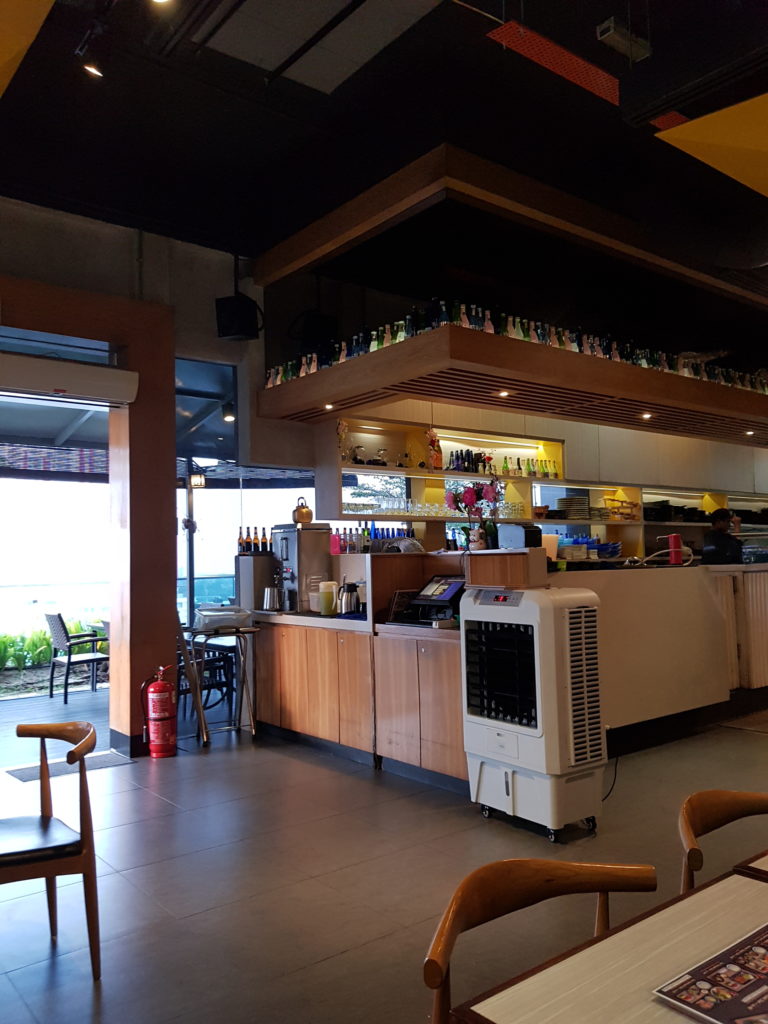 Here's the interior of the restaurant. We sat inside because it was still sunny outside. It would have been better if we went later at night.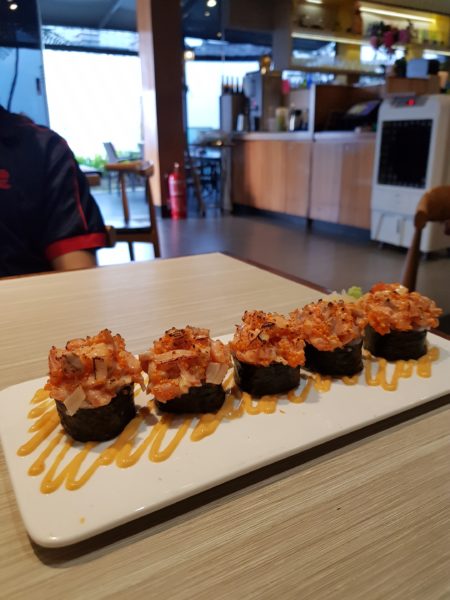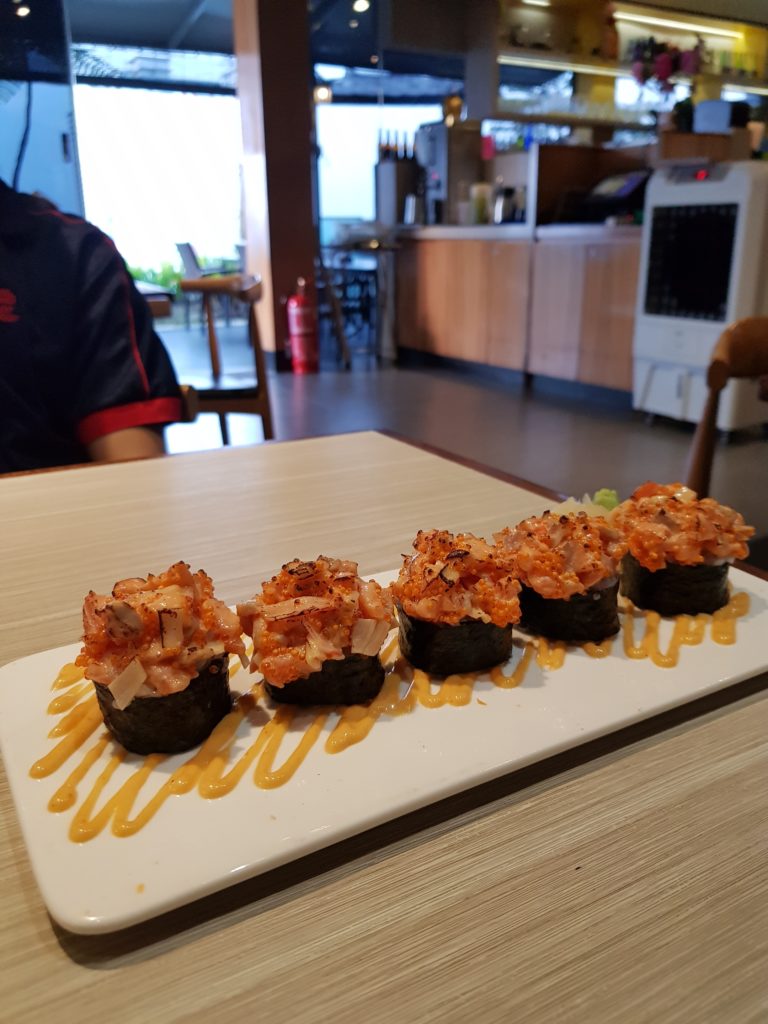 First thing we ordered was the sushi, which was called something like the Volcanic Bomb. I may not remember the name correctly.
It's basically sushi with a lot of salmon on it. The taste is pretty decent especially with the sauce (which is like mentai or maybe it is).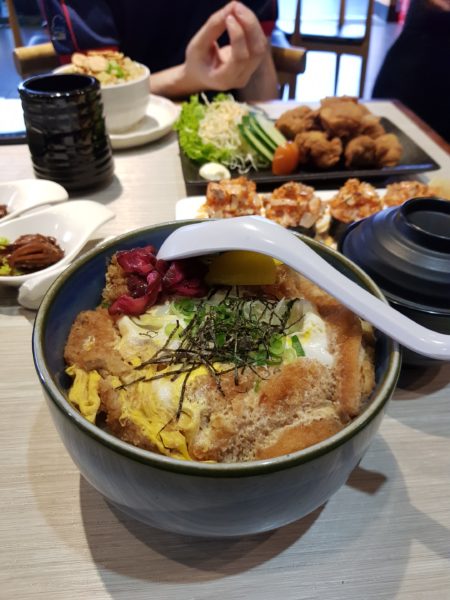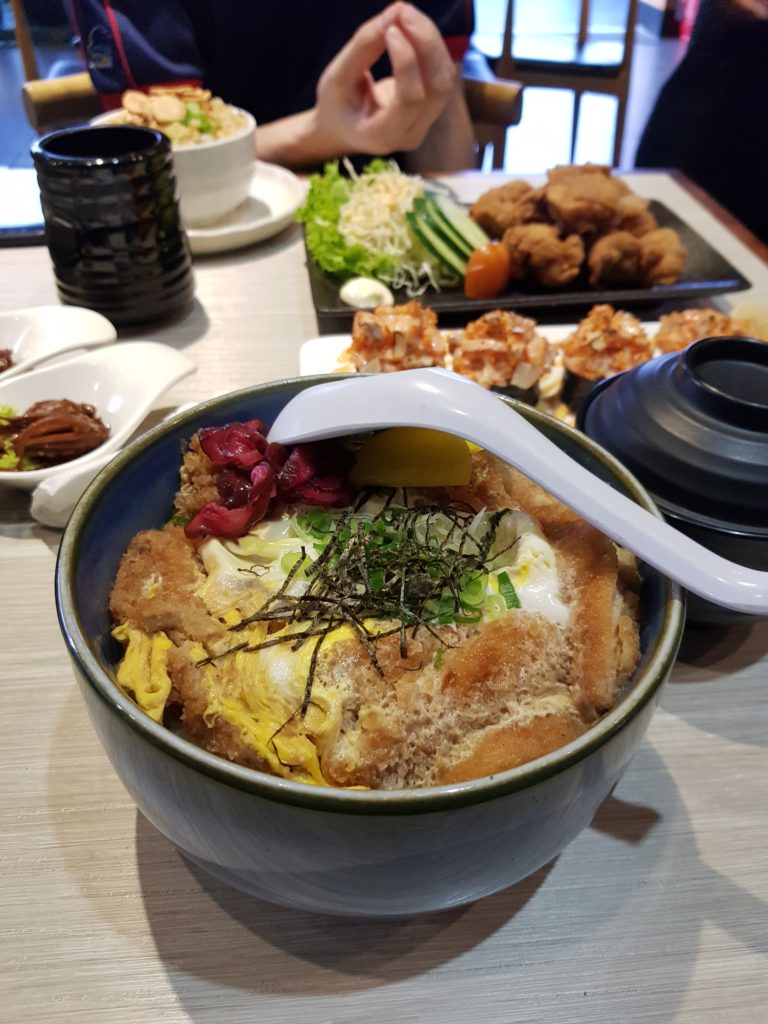 This is their chicken katsudon (fried chicken with rice and egg). I had this in Tokyo a lot and this one compares well to those I had.
This version of katsudon is pretty good and it isn't too expensive. It's also probably one of the cheaper items in the menu.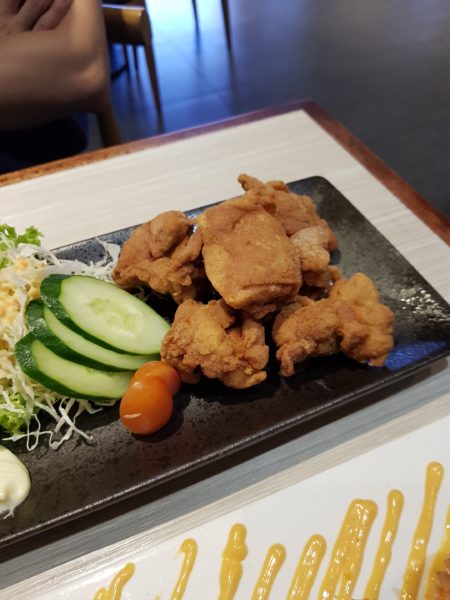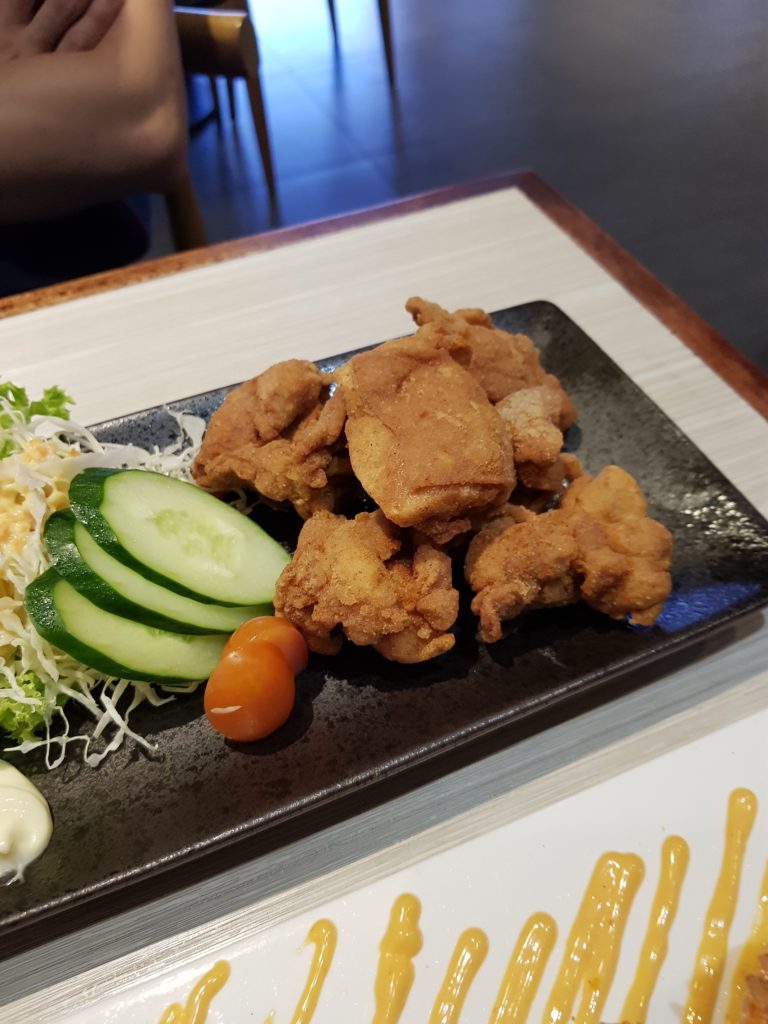 Next up is the chicken karaage which is basically deep fried chicken. It came with some salad and mayo sauce.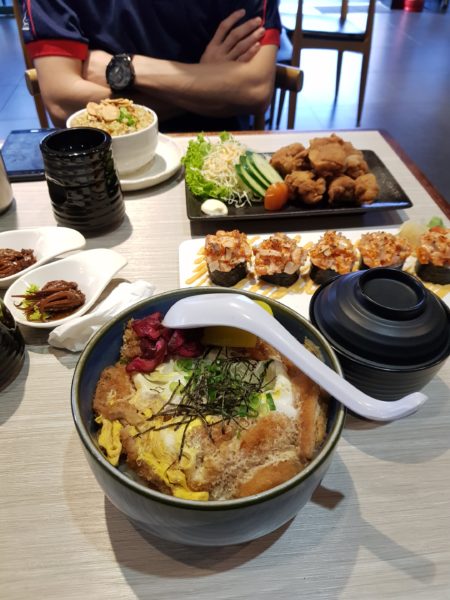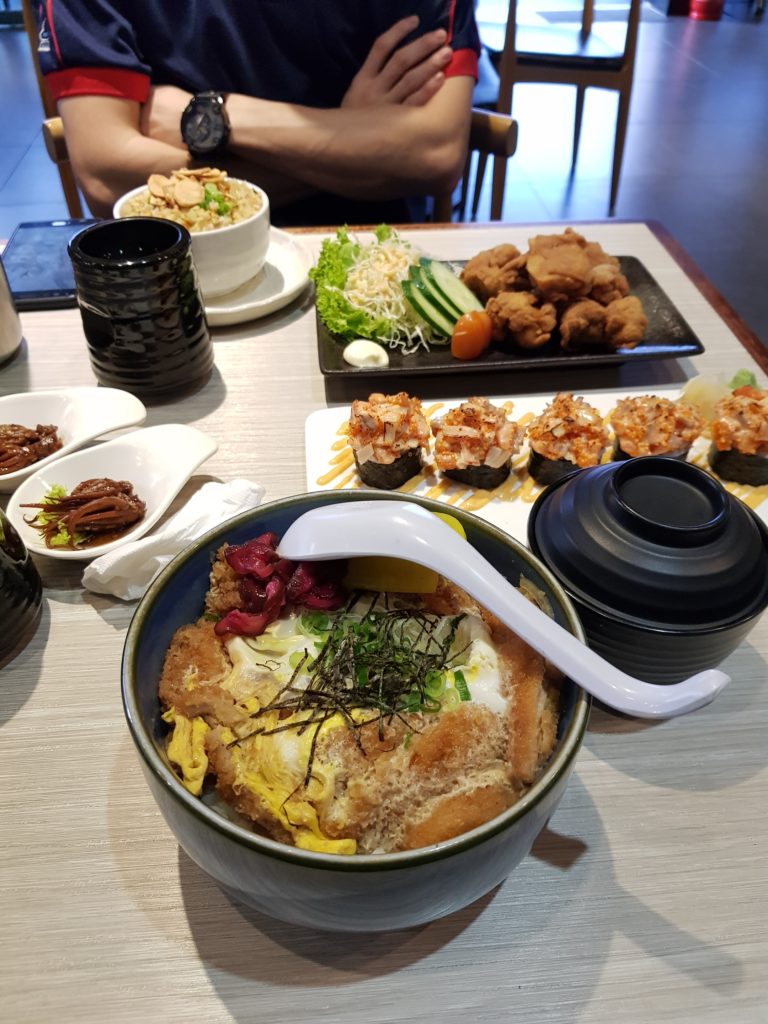 The price of Japanese food in Inaho Sushi is quite alike other Japanese restaurants in Kuala Lumpur.
It's not cheap but it's not too expensive either.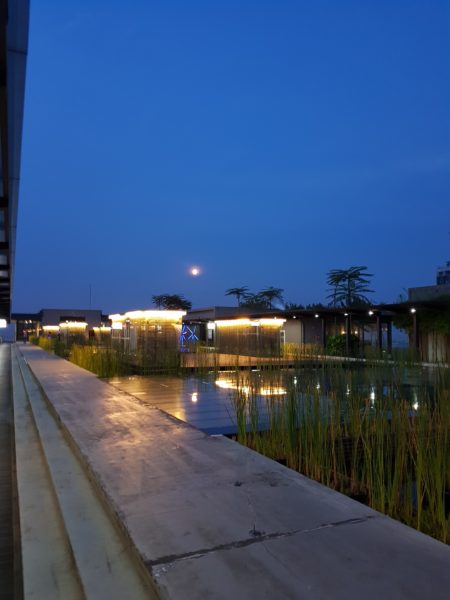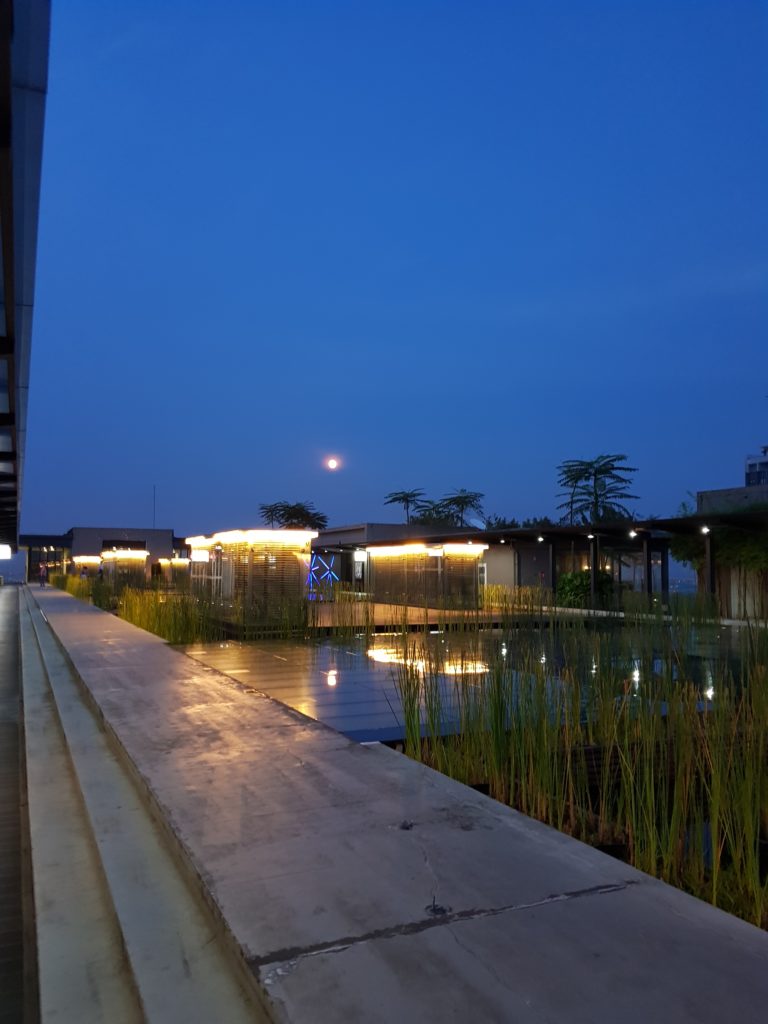 Overall, the charm of Inaho Sushi is probably their location. They are right at the rooftop where you can get a good view of the city while dining.
The food here is also quite decent and is worth trying at least once.
---
Related articles:
Review Of Block 347 Ang Mo Kio Fish Head Steamboat
Suki-Ya Pavilion KL Review – Hot Pot, Shabu-Shabu And Sukiyaki
Fugo Ryori Japanese Restaurant @ Melaka Raya
Kiwami Yakiniku Japanese Restaurant, SS 18 Subang Jaya