Icarus Blues is a side mission in Tom Clancy's Ghost Recon: Breakpoint.
Your task is to meet two scientists and help them find blueprints and components from Azrael drone.
Here's a walkthrough of Icarus Blues in Ghost Recon Breakpoint.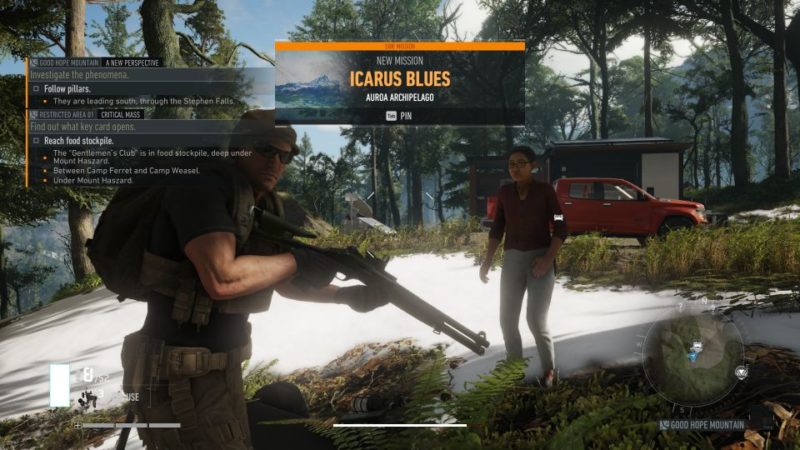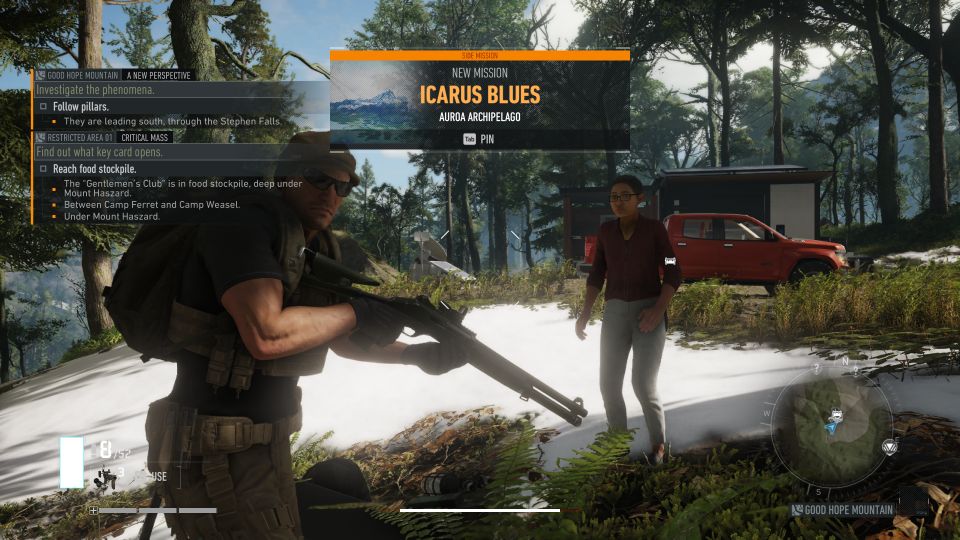 Meet the scientists
The scientists are located at the eastern part of the Channels Port.
The exact location is shown in the map below, marked by the blue player location.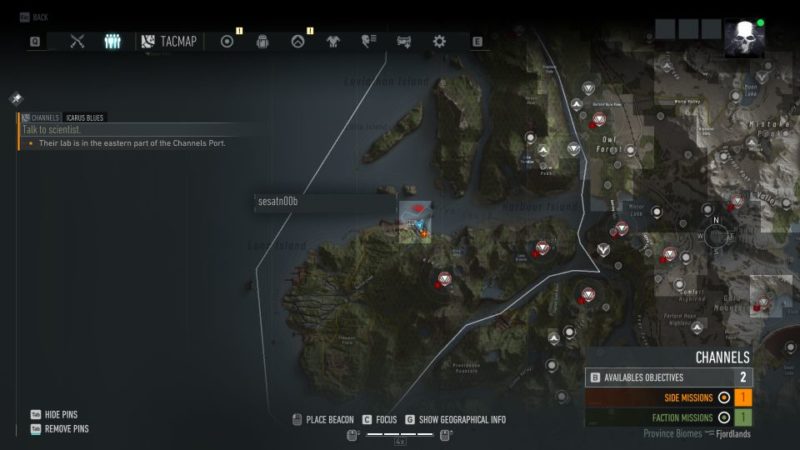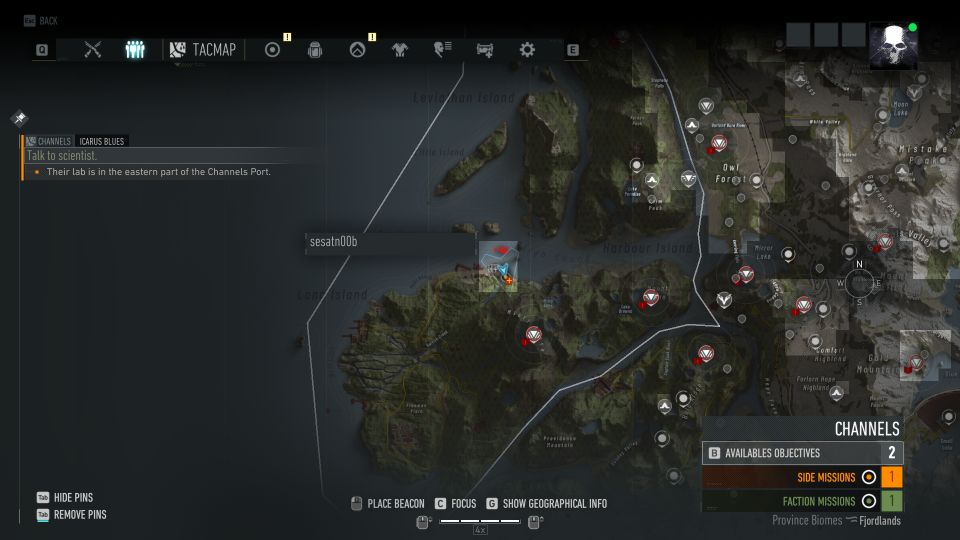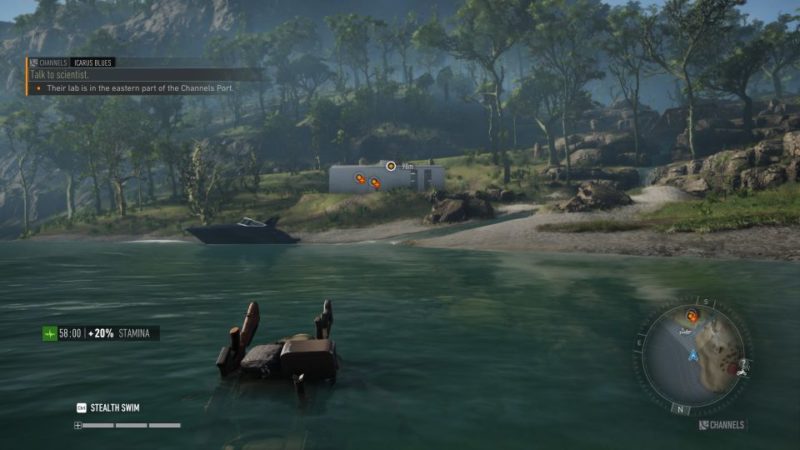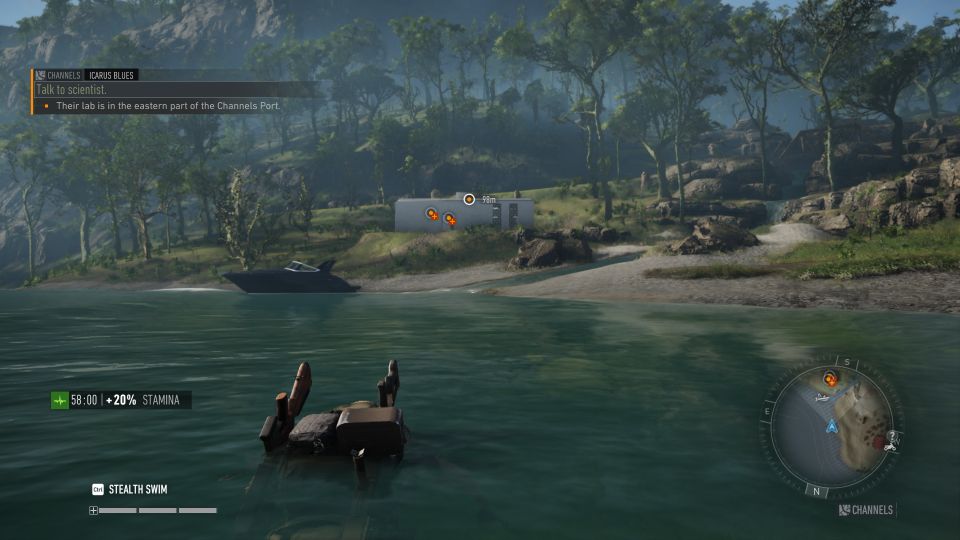 You will find two of them in the only building there.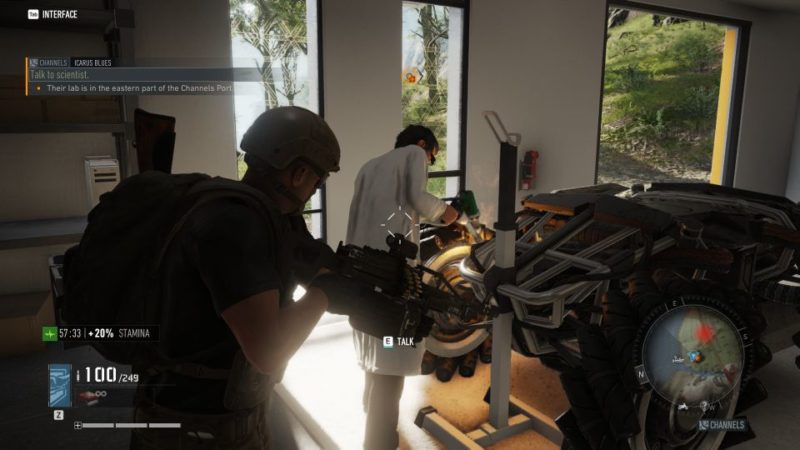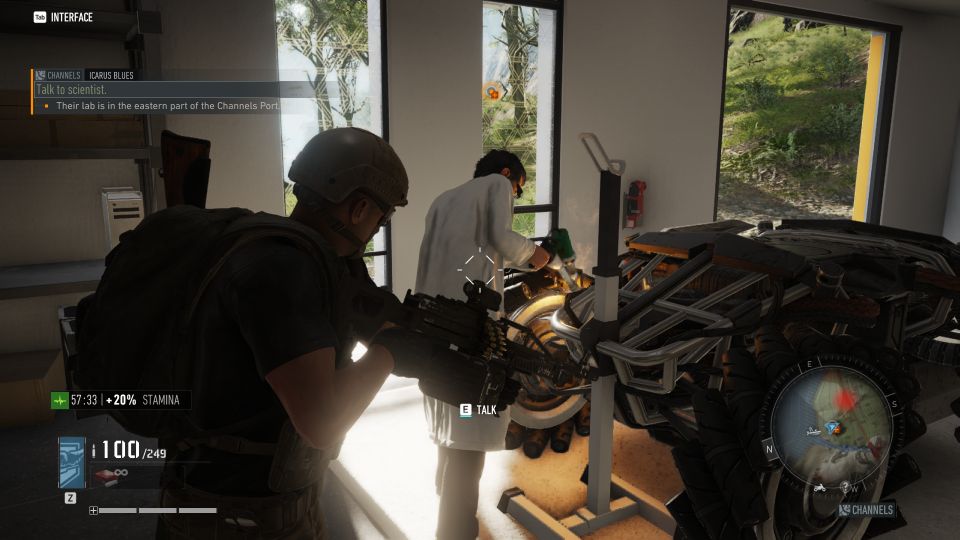 Go to Assembly Hall Omega 02
Next, head to Assembly Hall Omega 02 to find blueprints. It's within Restricted Area 01.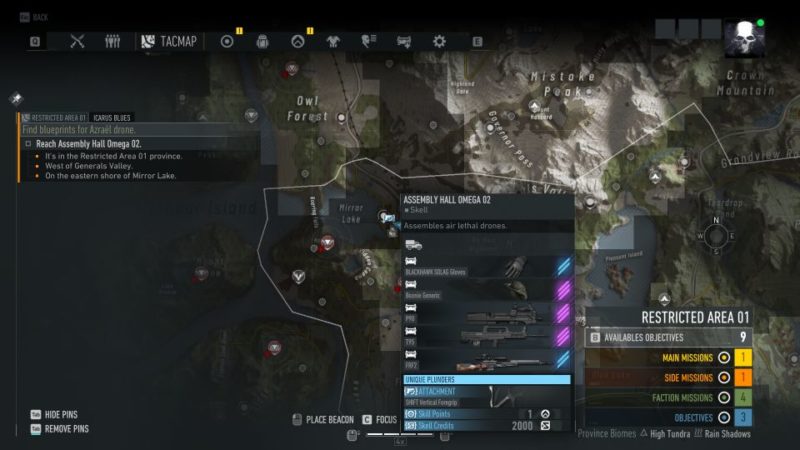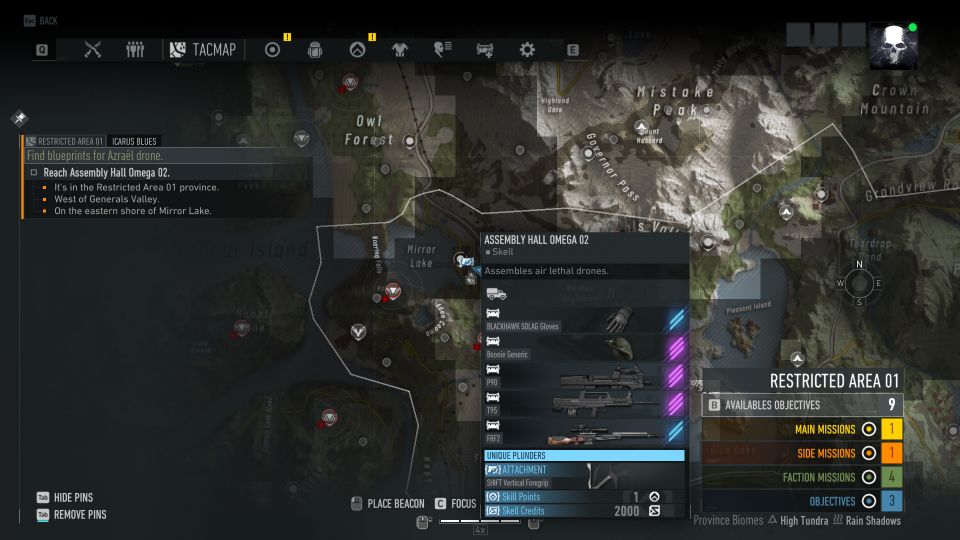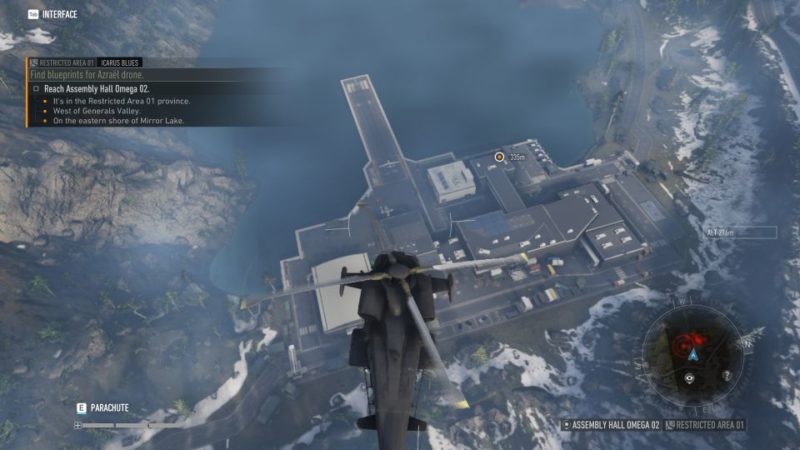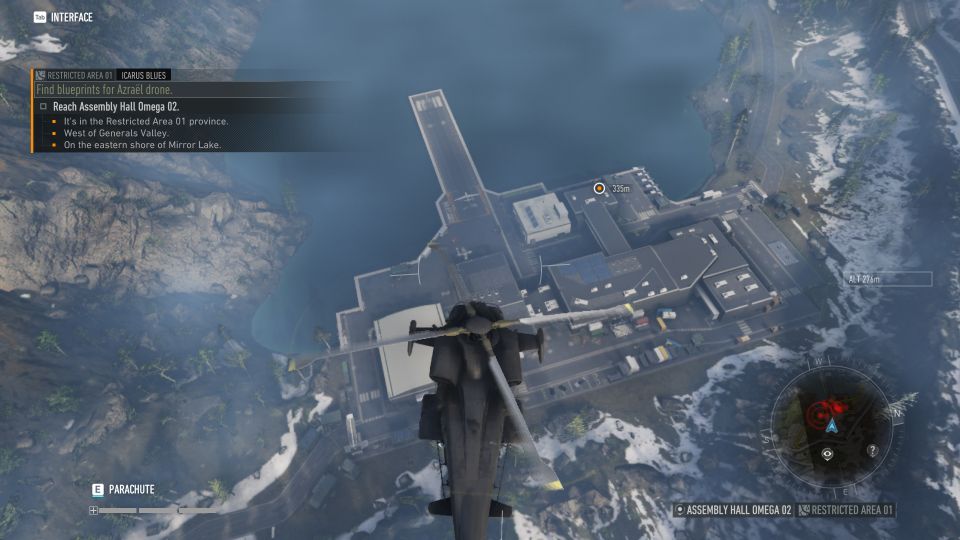 There'll be many enemies in the area. You'll probably need to take them out first.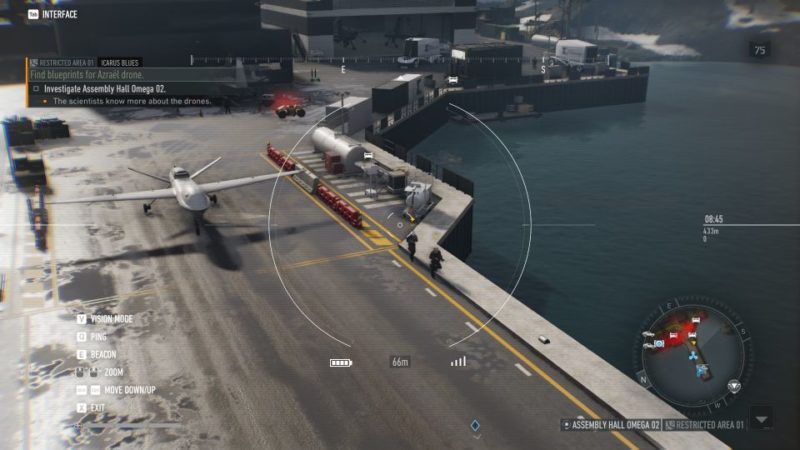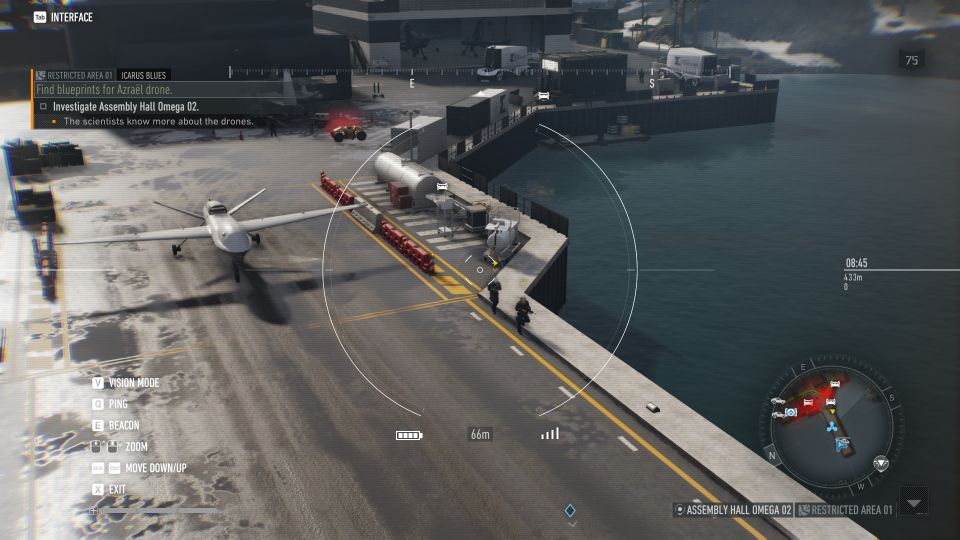 Find blueprints for Azrael drone
Get to the main building where the scientists are. Ask around to gather intel.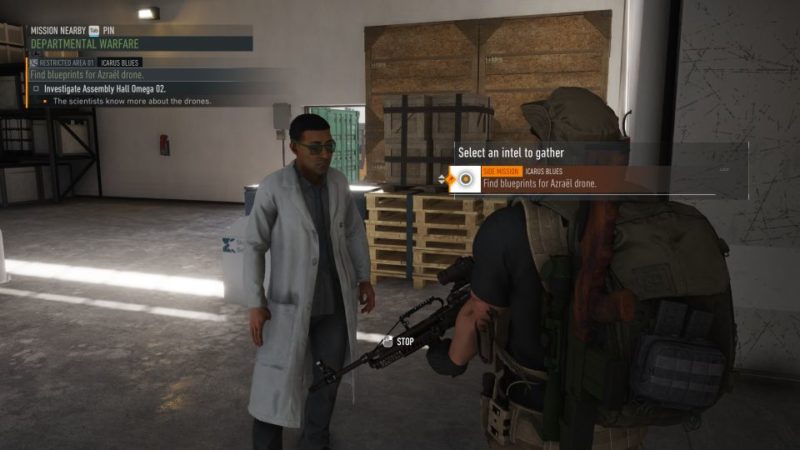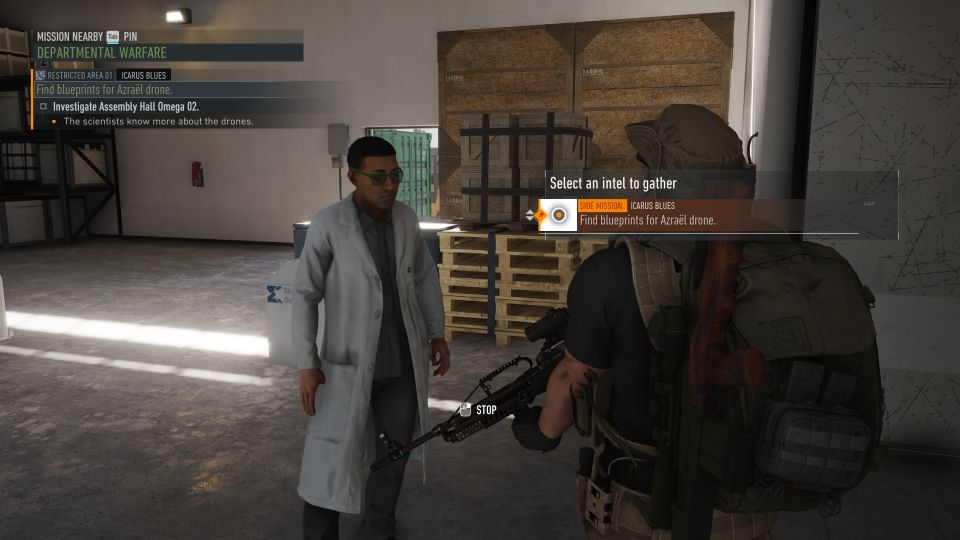 Talk to Dodson
Speak to another scientist named Dodson to gather more intel.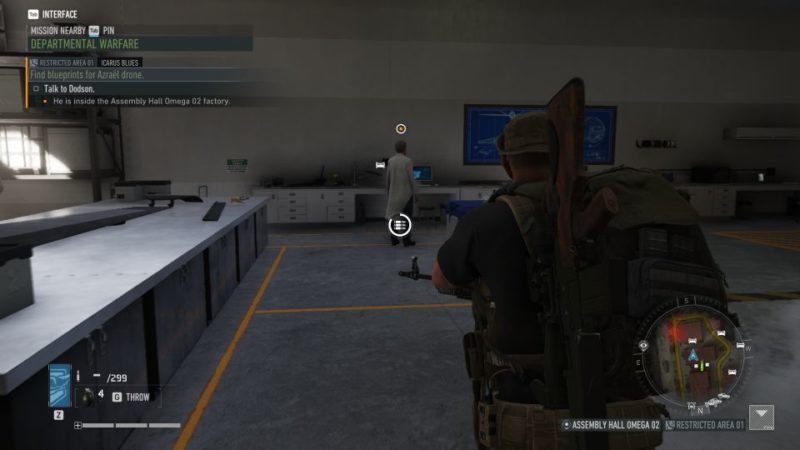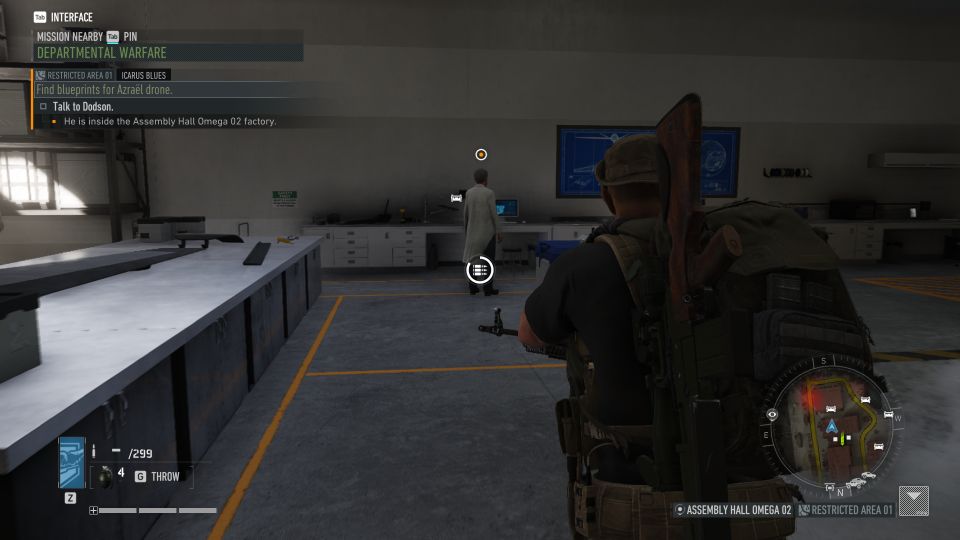 Get access card from cafeteria
Next, go to the 2nd floor of the eastern wing of the Omega Hall.
You'll need to get an access card from the cafeteria.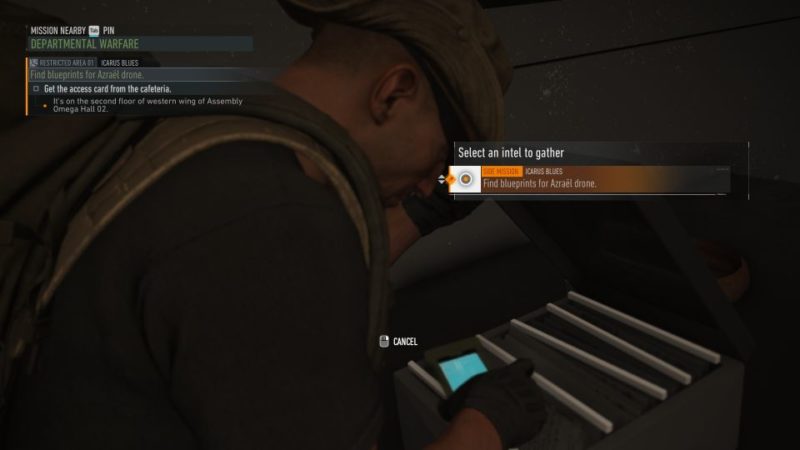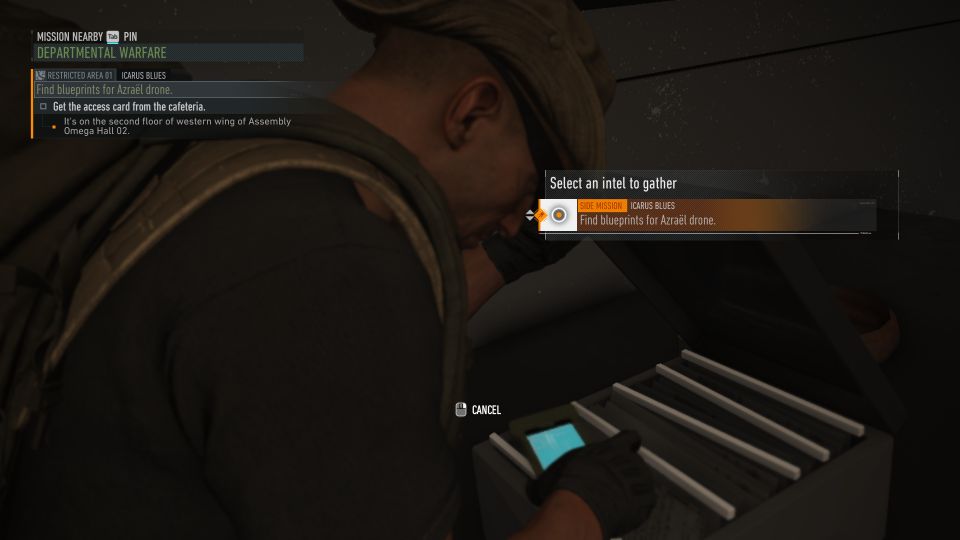 Use laptop
After getting the access card, look for the laptop. The exact location is shown below, marked by the blue player location.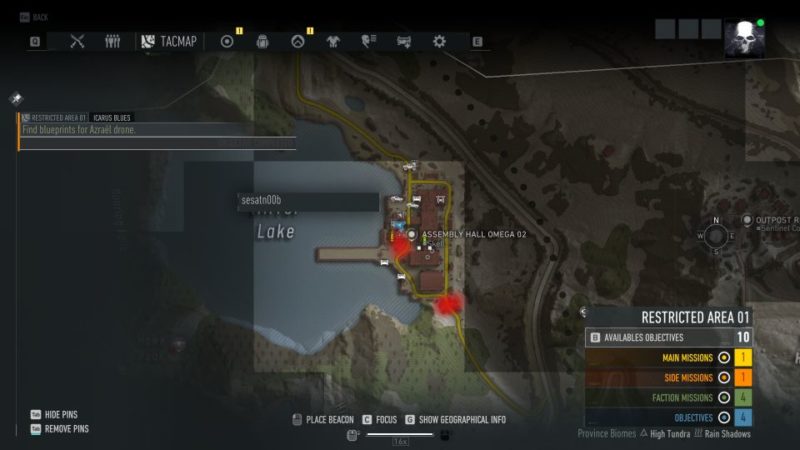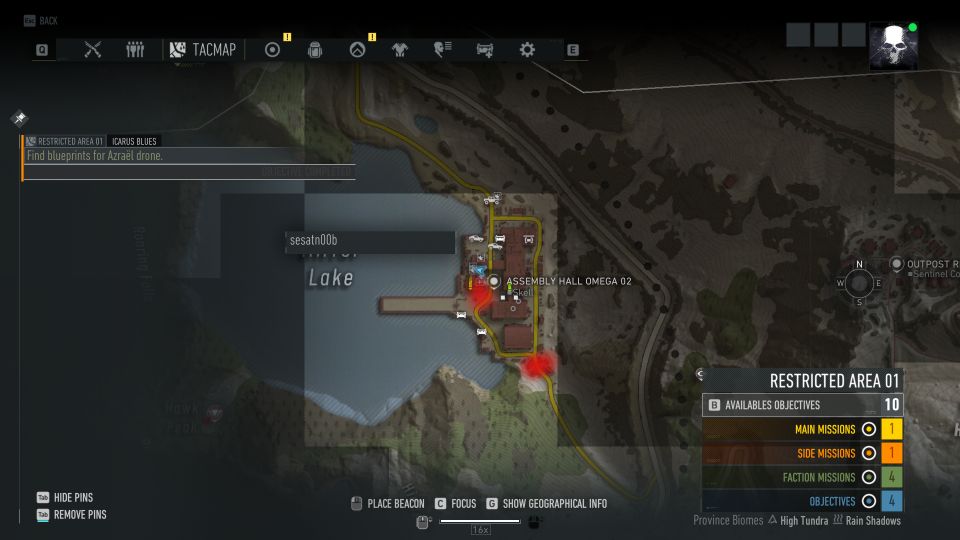 The laptop is near the drones.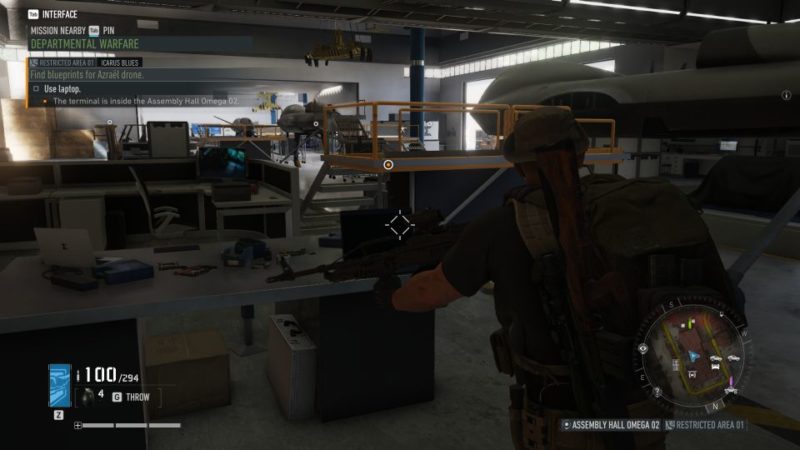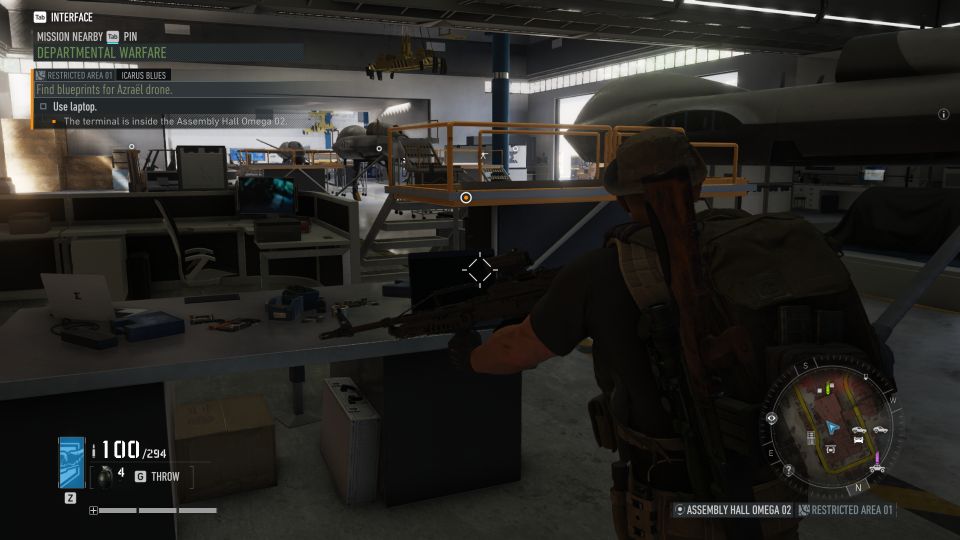 Get component #CX2067 from Azrael drone
Once you're done, you need to get a component from a functioning Azrael drone.
One way to find them is by going towards the wilderness of any province.
The drone resembles a mini plane and it typically appears out of nowhere. We found one at Mount Hodgson, at the exact location shown below.
That said, you'll find it almost anywhere.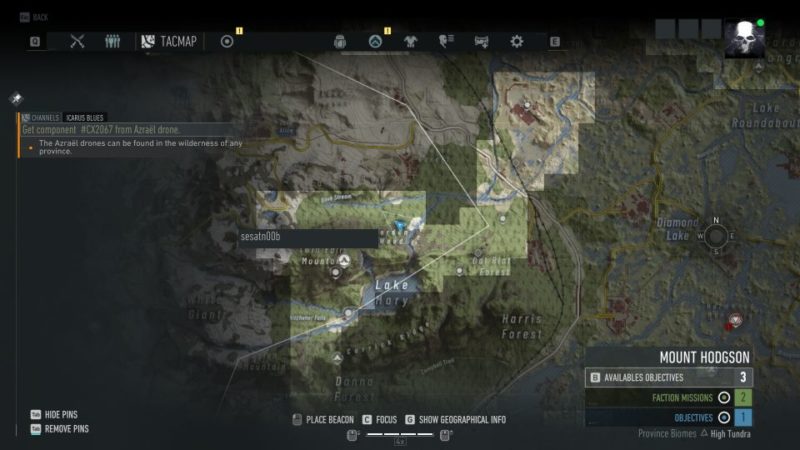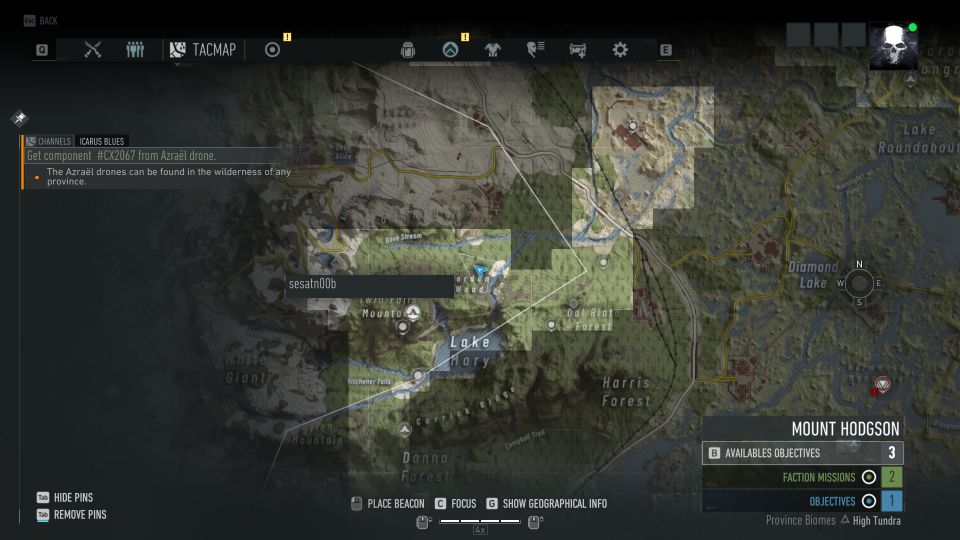 If it spots you, you will lose your radar feed and Wolves will hunt you down.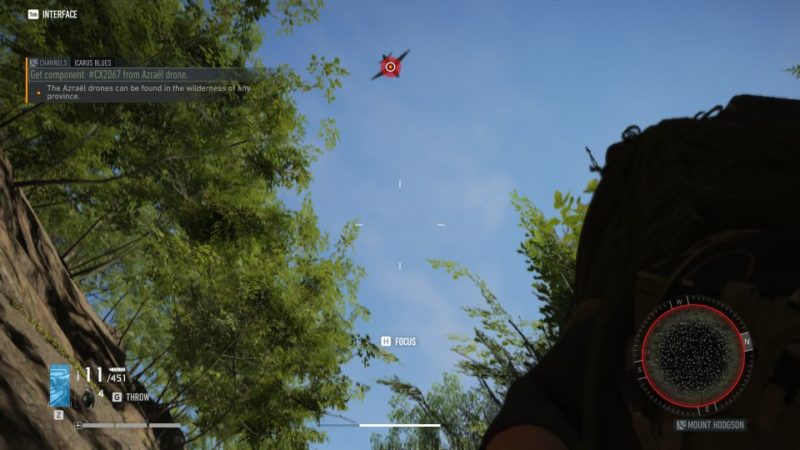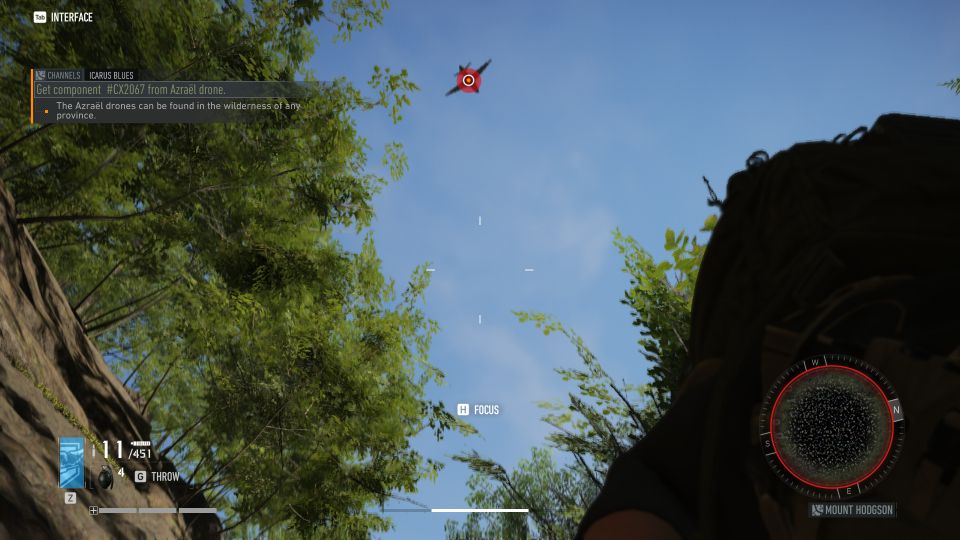 You simply need to destroy the drone. A sniper rifle will do.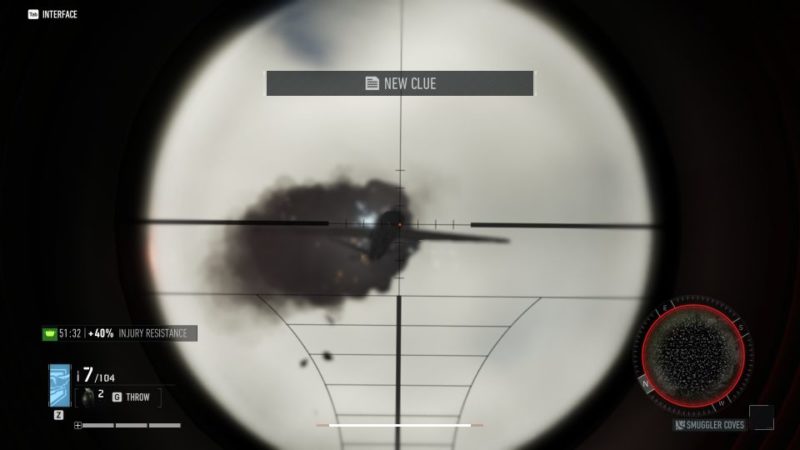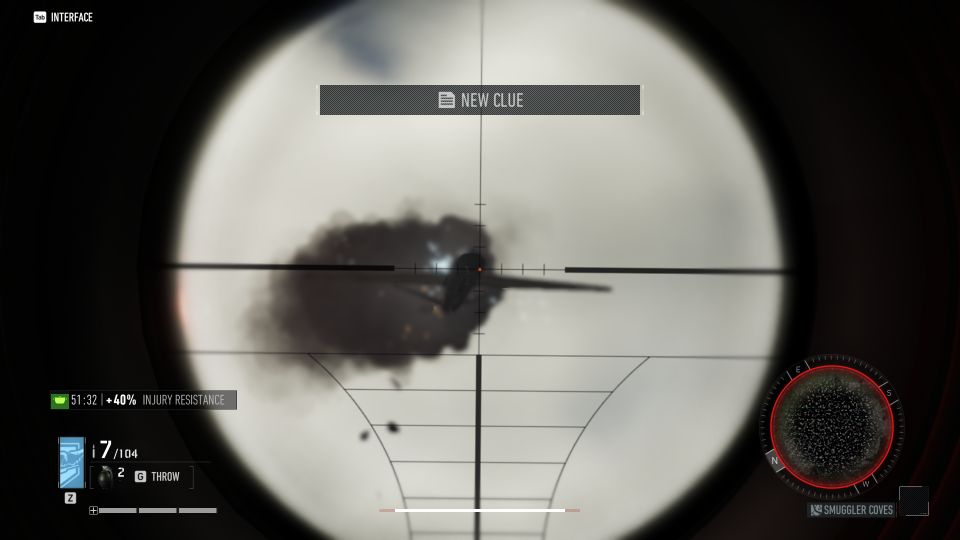 Talk to Dr. Romero
After destroying the drone, go back to the scientists at Channels Port lab.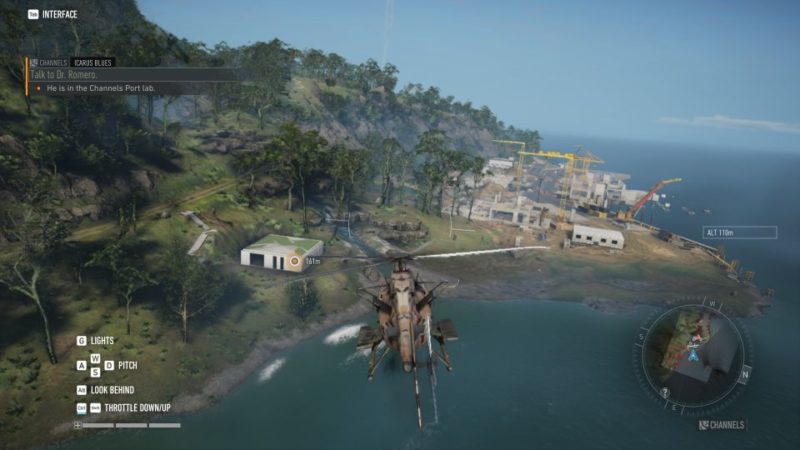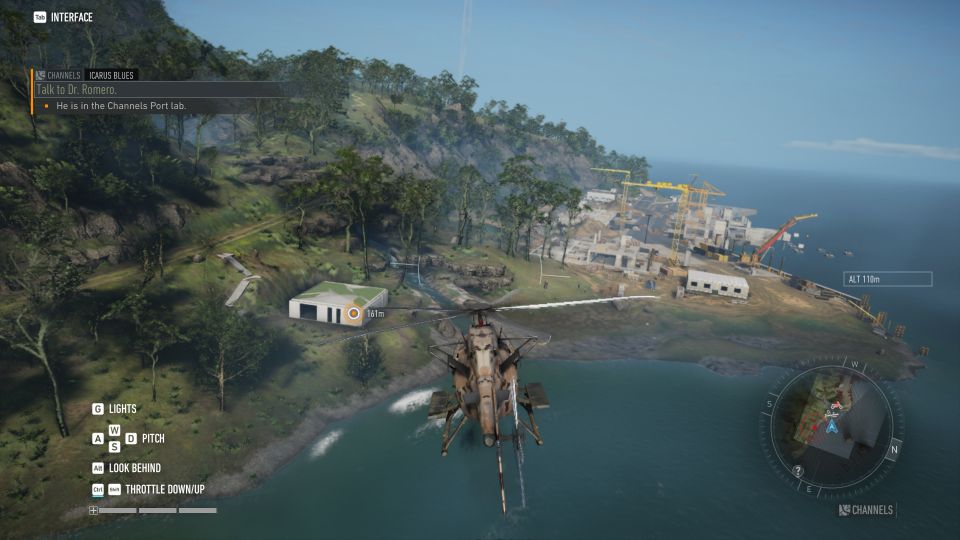 Speak with Romero.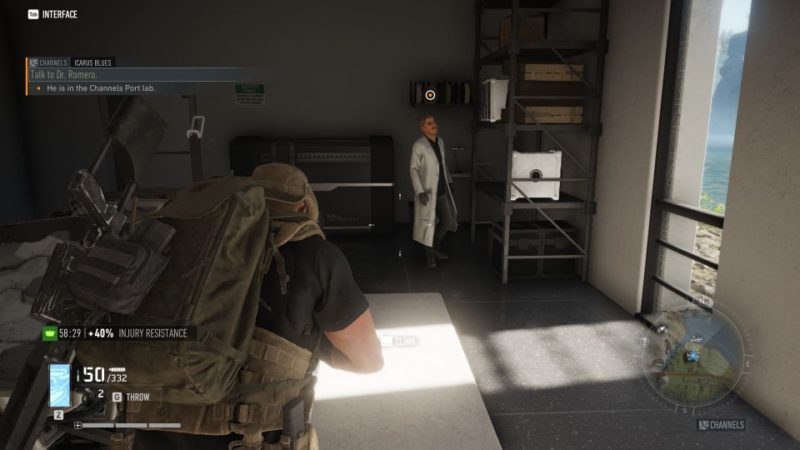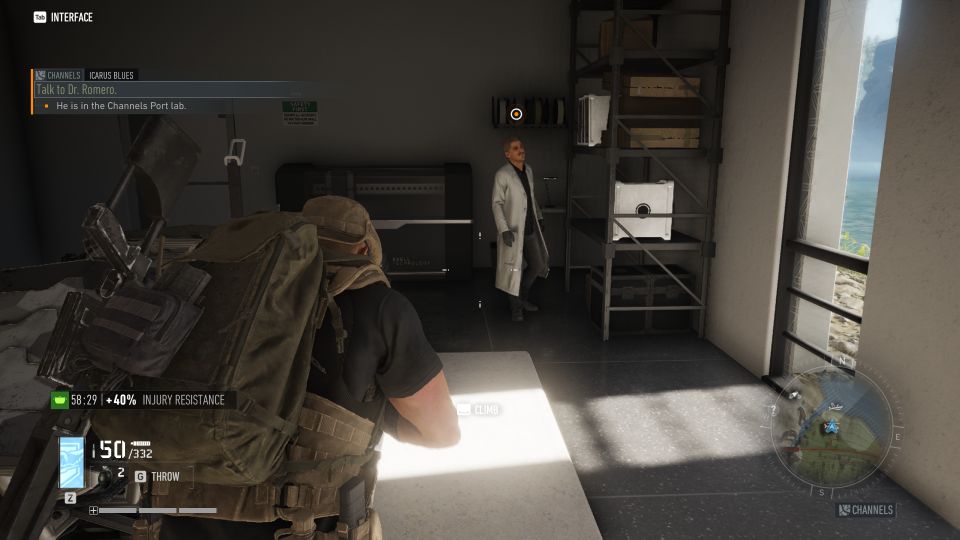 Talk to Stahr
Then, speak with Dr. Stahr.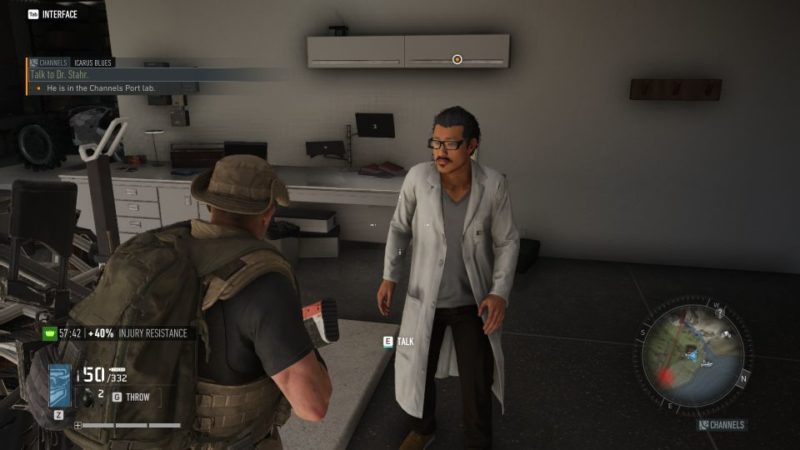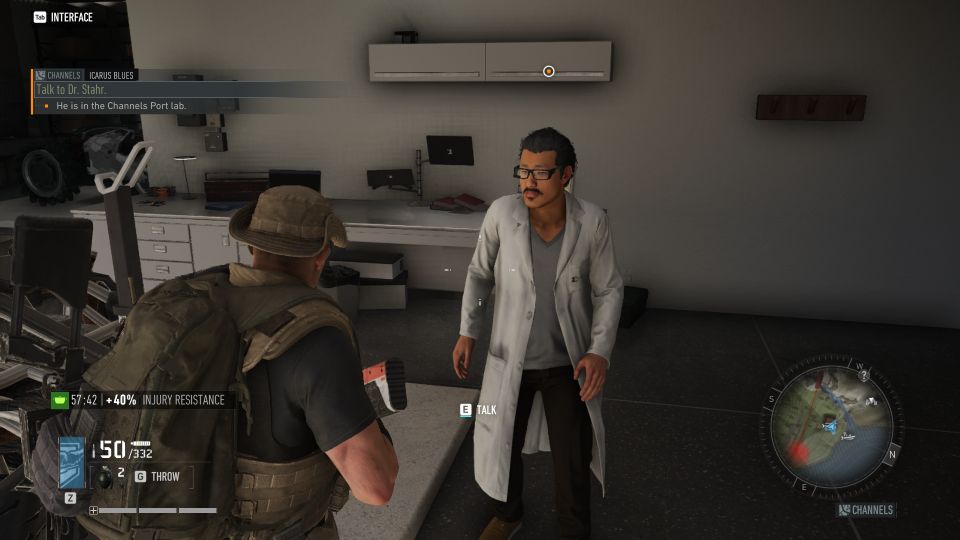 The mission completes after the cutscene.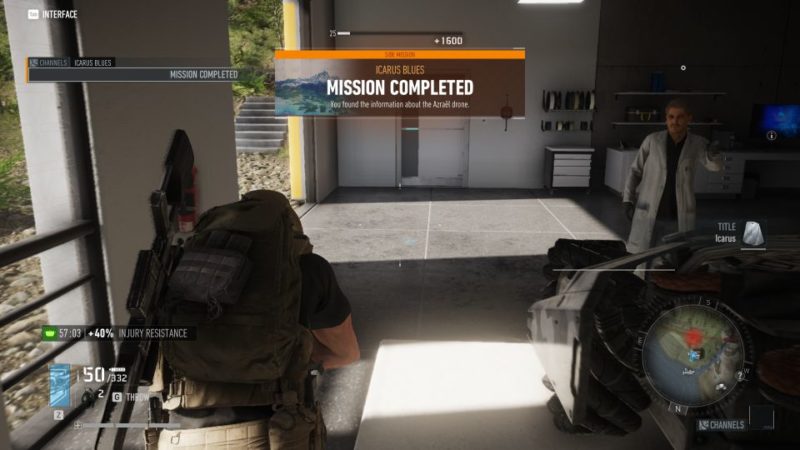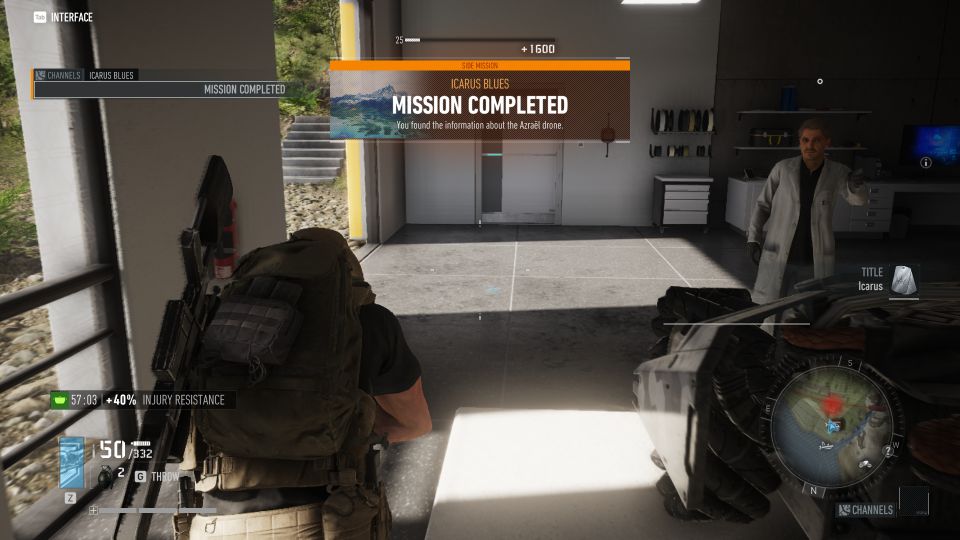 ---
Related articles:
Into The Wolf's Den: Ghost Recon Breakpoint Walkthrough
Eco-Warrior: Ghost Recon Breakpoint Walkthrough
See No Evil: Ghost Recon Breakpoint Walkthrough
One Last Thing: Ghost Recon Breakpoint Walkthrough
An Eye For An AI: Ghost Recon Breakpoint Walkthrough
Retaliatory Measures: Ghost Recon Breakpoint Walkthrough