In The Division 2, players can choose a class or specialization in the end game.
Along with these classes, you can use pretty cool signature weapons.
Here's how you can unlock specialization in The Division 2.
How to get specializations in The Division 2
To unlock a class / specialization, you need to first finish the main story of the game.
You have to complete all of the main missions (you can leave the side missions first).
After doing the main missions, you have to complete all 3 strongholds (District Union Arena, Roosevelt Island, Capitol Building).
Once you've done all of these missions, you will enter World Tier 1.
Get to the White House
To choose a specialization after reaching World Tier 1, just go to the White House. The station is beside the perks / skill station.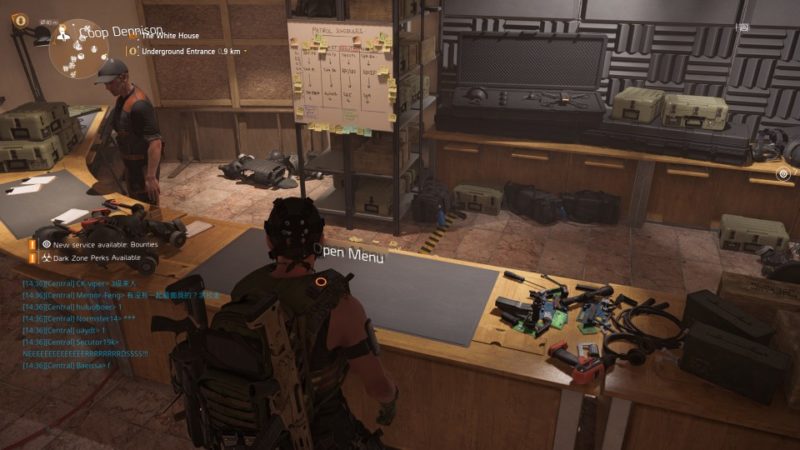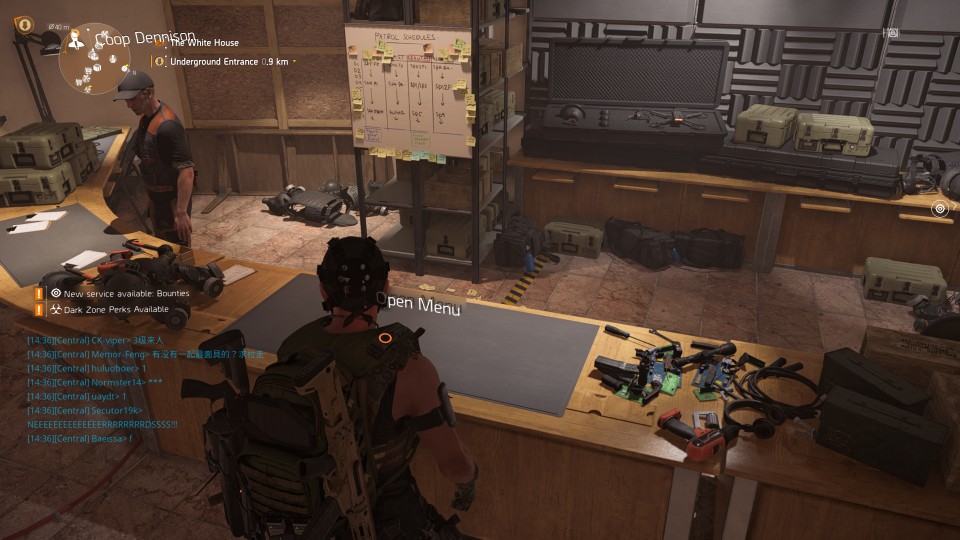 Interact with it and you will see Demolitionist, Survivalist and Sharpshooter.
The good thing about these specializations is that you don't have to stick to one forever. At any time you wanna change, just come to the White House and activate another specialization.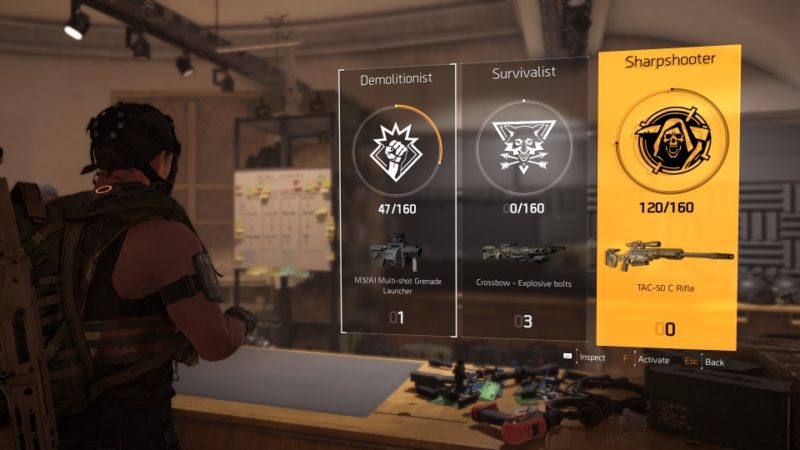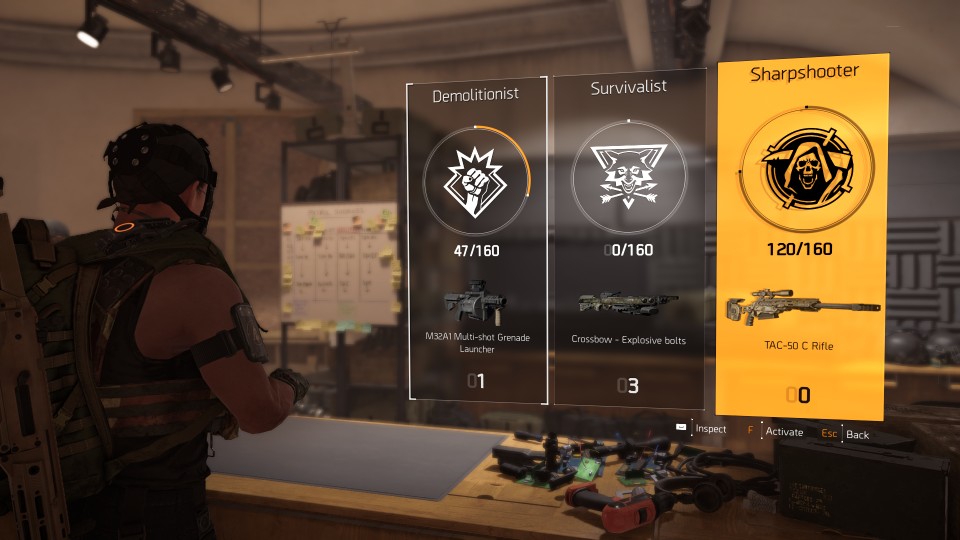 Unfortunately, you can't have all weapons at the same time. You can't change from Sharpshooter to Demolitionist during missions.
You need to manually activate another specialization or class at the White House every time you wanna change.
The signature weapons are displayed in your inventory, but the rules above still apply.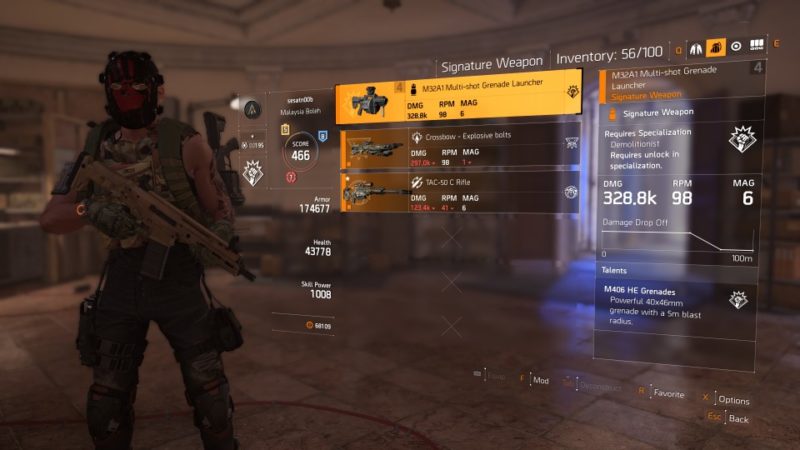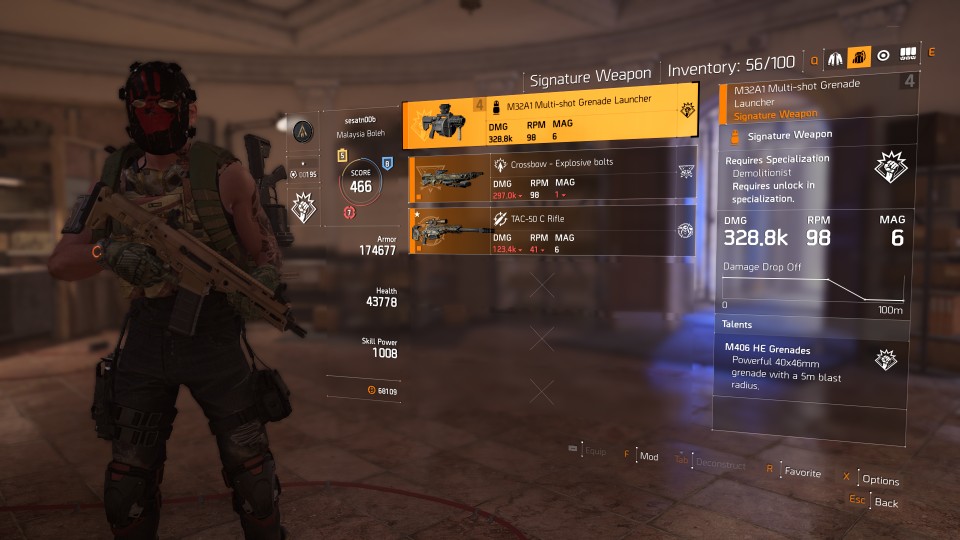 Each specialization also has its own skill tree. To earn skill points, you need to use the signature weapon during battles.
The more you use them to kill hostiles, the more points you should earn.
How to get ammo for signature weapons
For newbies, this might be an issue at first. After getting the signature weapon, you may be looking for ammunition and you can't find them anywhere.
To get ammo, you need to kill hostiles. For Sharpshooter, the ammo may drop if you get headshots.
As for Demolitionist and Survivalist, I'm not certain what triggers the drop, but they do. The image below is an example of what a grenade launcher signature ammo looks like.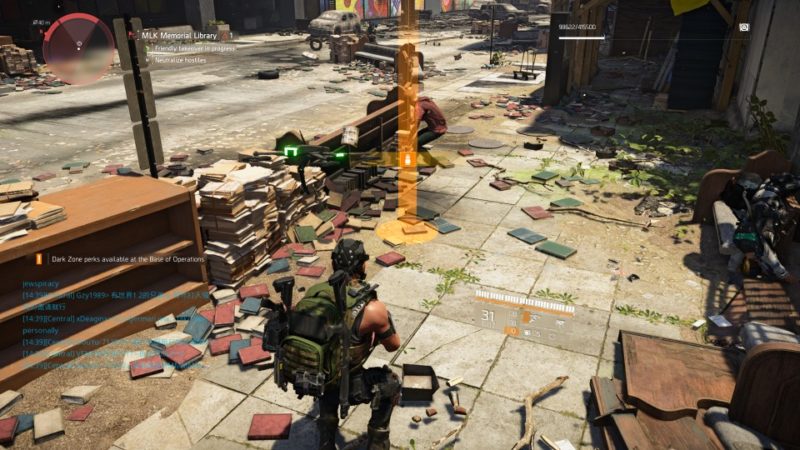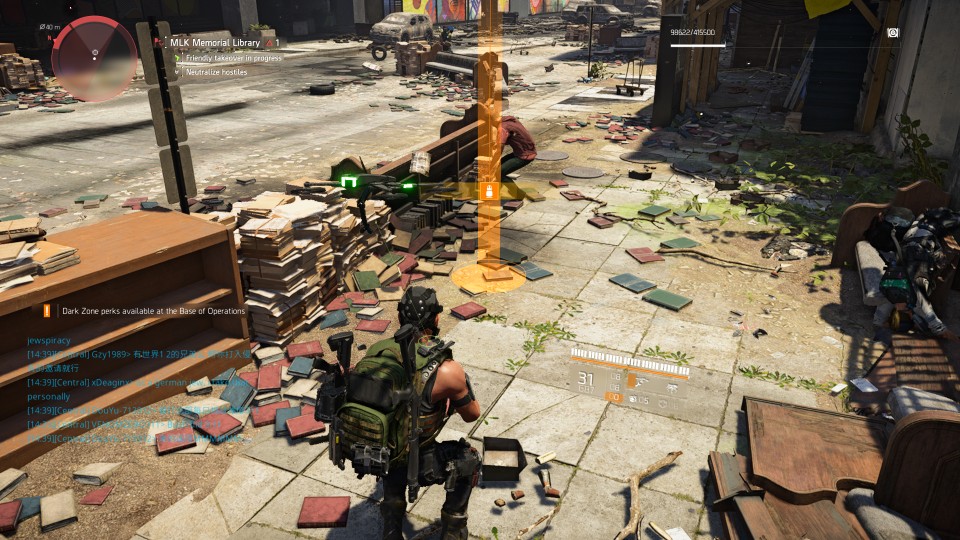 Unfortunately, you can't just craft these ammo or have unlimited amounts of them. You can only carry a few ammo at most.
Restocking won't refill your signature ammo either.
The image below shows the ammo for Sharpshooters.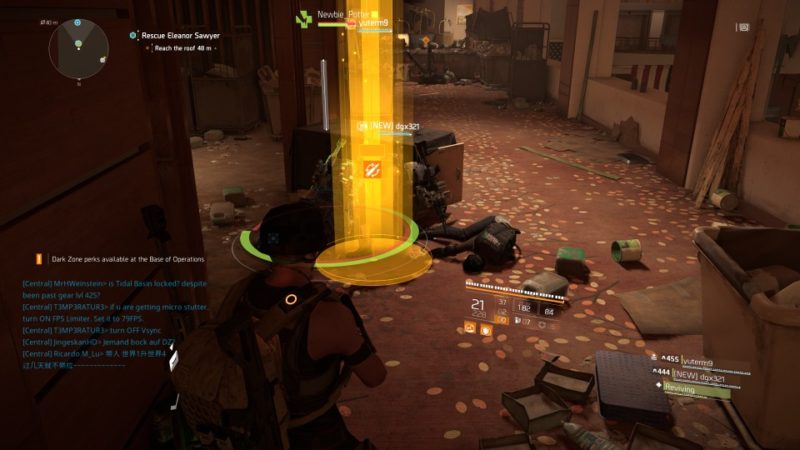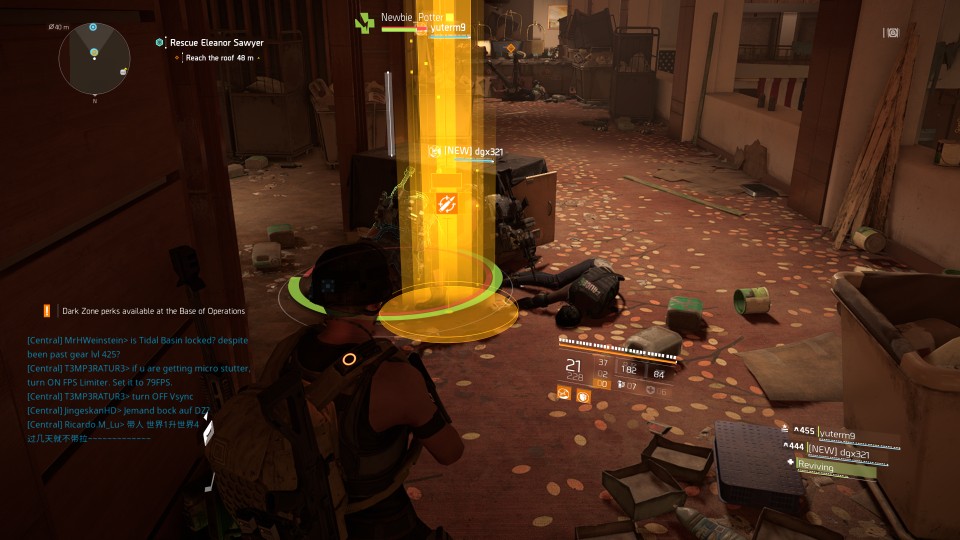 On a side note, there are certain specialization perks that allow these ammunition to drop for everyone in the team.
When played with a group, you'll probably notice more of these signature ammo.
As signature weapons have limited ammo, use them wisely.
---
Related articles:
Faith Front East Bounty – The Division 2 Walkthrough
How To Find Faction Keys – The Division 2 Wiki
The G. Phillips Protocol – The Division 2 Walkthrough
Kindled Front Bounty – The Division 2 Walkthrough
Bully Buzzards Bounty – The Division 2 Walkthrough
Simple Front West Bounty – The Division 2 Walkthrough