Fallout 76 is one of the most anticipated games in 2018 and is set to launch on the 14th of November, 2018.
However, a smaller group of players will be invited to play the beta, sometime in October 2018 but it's not fixed yet.
So how do you get invited to play the Fallout 76 beta for the PS 4 / XBOX One / PC?
How to get invited to Fallout 76's beta
The only way we know of in getting an invitation is by buying the pre-release of Fallout 76.
You can head over to Bethesda's official site to get the pre-order today.
There are two ways to buy, i.e. either online or through your preferred retailers.
If you buy online, the beta will be loaded automatically on your eBethesda (PC) or your console platform.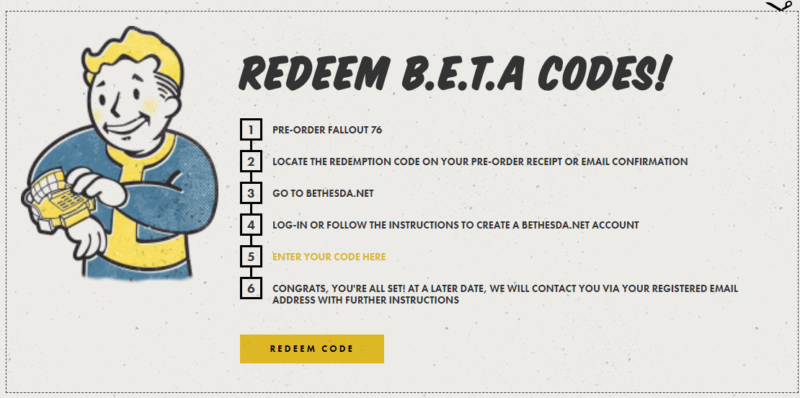 However, if you're getting a physical copy from a retailer, you should get the redemption code on the receipt or email confirmation. Otherwise, do check out their FAQ page on the official site.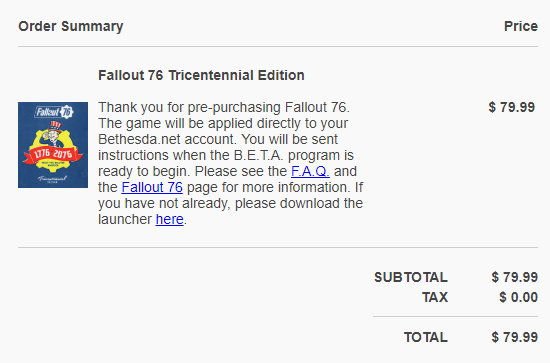 Personally, I bought the Tricentennial edition online and the beta should be available automatically without the need of codes.
At least that's according to what the email confirmation says.
Fallout 76's different editions to pre-order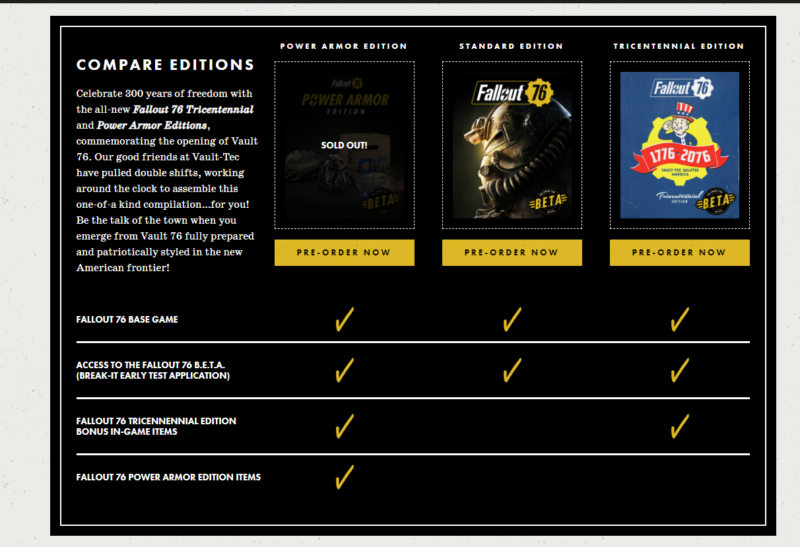 There are three editions to choose from at the moment:
Unfortunately, the Power Armor edition is already out of stock as at 12th September.
What is Fallout 76 about?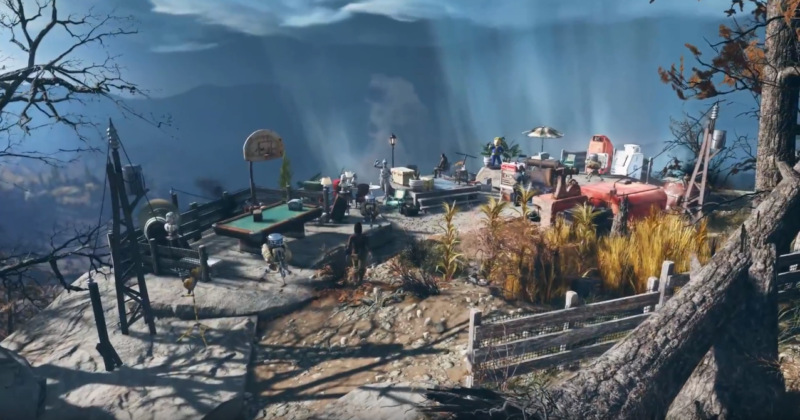 For those of you who have played Fallout New Vegas and Fallout 4, you may either like or dislike this game, simply because it's now an online multiplayer game.
Fallout has always been an open world game and for newbies, the setting is post-apocalyptic. You have to gather resources, build settlements, craft better armor and weapons, defend yourself against all kinds of creatures and so on.
As Fallout has never been an online multiplayer game, no one really knows whether it will be successful or a bust. Red Dead Redemption 2 will also have an online mode like GTA Online, which may compete with Fallout 76, since the release dates are so close together.
---
Related articles:
Top 10 Fallout 76 Alternatives
Games Like Fallout 4 – Top Ten Alternatives To Play Today
Fallout 4 Best Companions – Including Companion Perks
Fallout 4: Best Perks To Choose From With Your Skill Points
Fallout 4 Best Power Armor – How To Find The X-01 Suit