Classic World of Warcraft (WoW) brings back all of the nostalgic experiences vanilla players experienced 15 years ago.
In most games, it's pretty easy to leave a guild. Normally, you would find a button to remove yourself from a guild.
Classic WoW may have either made it easier or more complicated.
Here's how you can leave a guild in Classic WoW.
How to leave your guild
Upon opening your guild members' list, you will discover that there's no way to leave a guild.
Only the higher ranked members can remove you.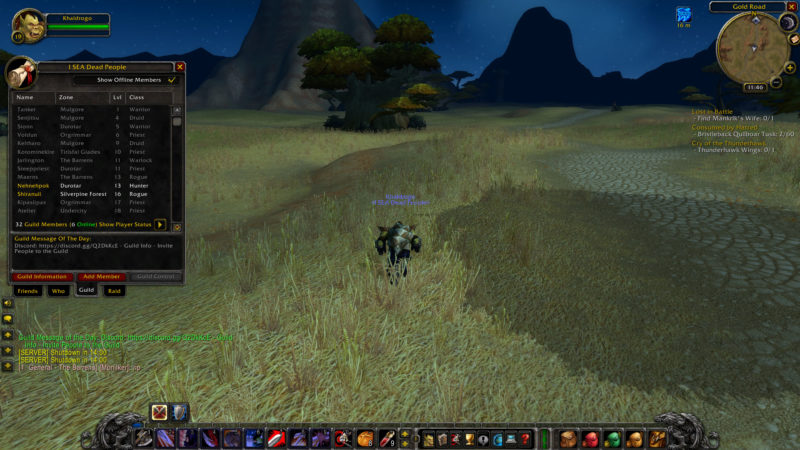 Blizzard made it easy (or complicated) by allowing you to leave simply by typing "/gquit".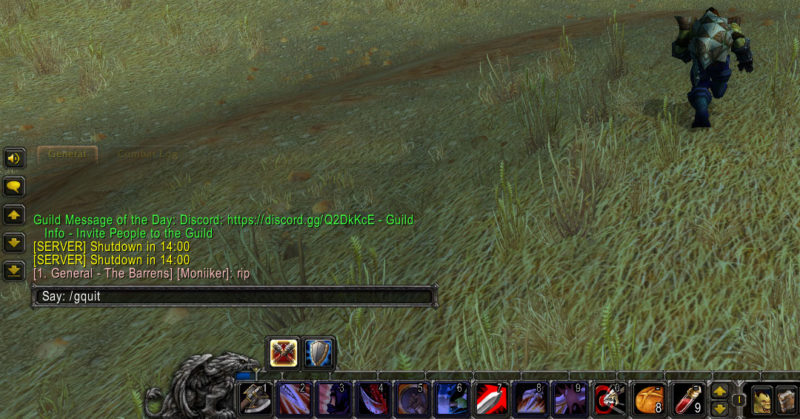 Just type that in your chat and you will automatically exit the guild (image below).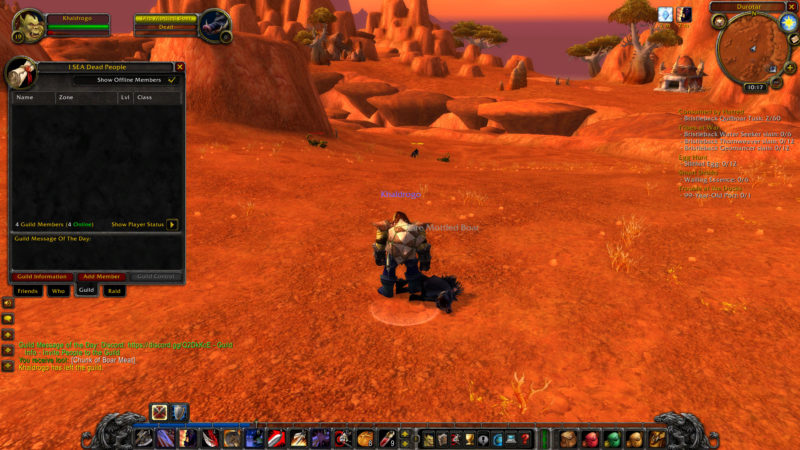 And that's all you need to do to leave a guild in WoW Classic.
---
Related articles:
Leaders Of The Fang (Wailing Caverns): WoW Classic Guide
How To Go To Silverpine: WoW Classic Guide And Wiki
How To Go To Orgrimmar From Undercity: WoW Classic
Where Is Mankrik's Wife (Lost In Battle): WoW Classic
The Guns Of Northwatch: WoW Classic Guide And Walkthrough
Stolen Silver Location: WoW Classic Guide And Walkthrough