Meguro River is one of the popular destinations during the cherry blossom season in Tokyo, Japan. It's basically a river that flows through Tokyo and is approximately 8 km in length.
When sakura is in full bloom, both locals and tourists flock to the river to celebrate the cherry blossom festival. You can either walk on the left side or the right side of the river and you can go a few kilometers. There are also shops along the river where you can buy food and drinks.
Here's how you can go to Meguro River during the cherry blossom festival in Tokyo.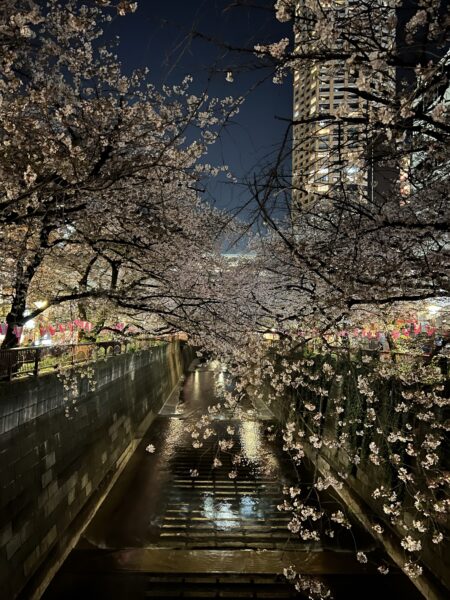 How to get to Meguro River
There are a few ways to get to Meguro River through public transportation. You can of course use a taxi but they cost a lot more in Tokyo.
The common way to get there is via the train system. There are a few stations that are close to the Meguro River including Ikejiri-Ohashi Station, Nakameguro Station, Meguro Station and Gotanda Station. As the river is long, these stations all connect to it; you'll simply reach different parts of the river.
Among those stations, visitors usually choose either Meguro Station or Nakameguro Station depending on which part of the river you wish to link to.
If you wish to go to the central part where it's busy, you can use Nakameguro Station. From the station, walk past Tsutaya Books to reach the river.
If you use Meguro Station, you'll reach more of a starting point of the river. It depends on your preference.
Meguro River Festival
The Meguro River Festival is an event that happens only during the cherry blossom season.
You'll find a line of cherry blossom trees that apparently span for about 3.8 km of the 8 km river. You will also meet quite a crowd there as it's also popular among the locals.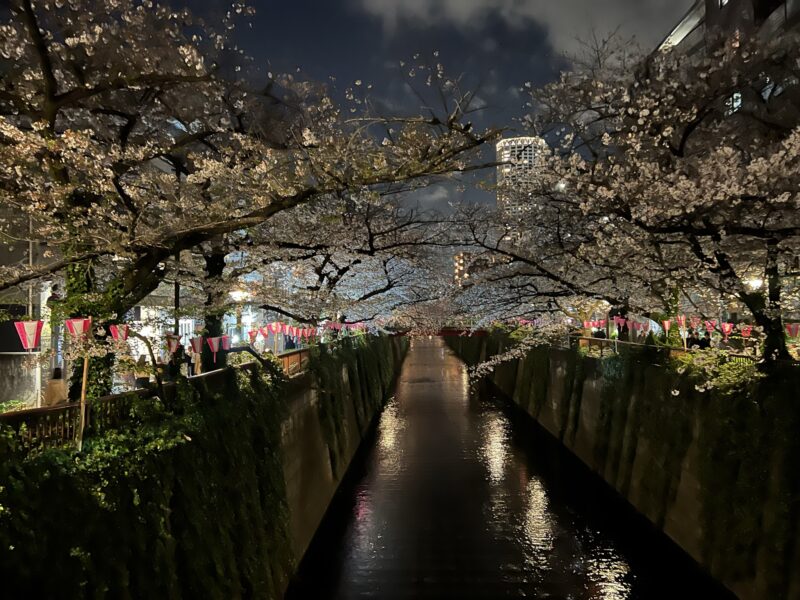 Keep walking along the river and you'll find many shops selling food and drinks.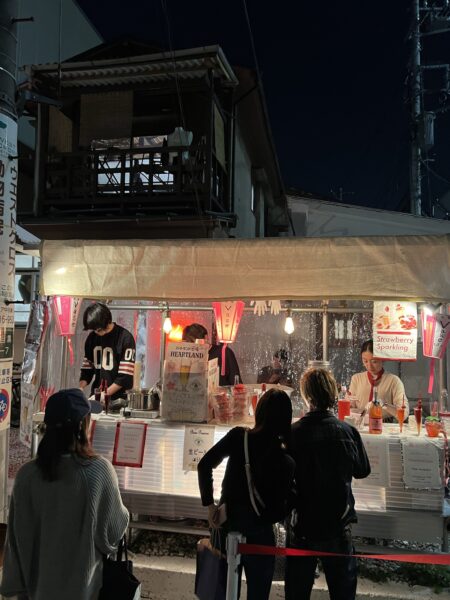 One of the most popular items along the river is their champagne with strawberries. You will see more than a few shops selling the same thing but with their own twist.
It's usually a glass of champagne with lots of strawberries in it.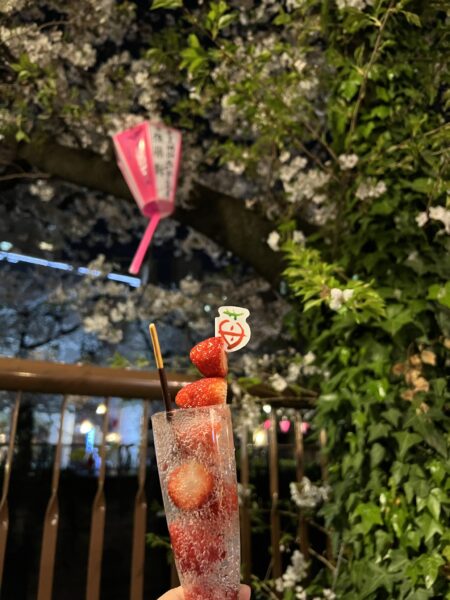 There are also other types of food like skewered meat, fried food and so on.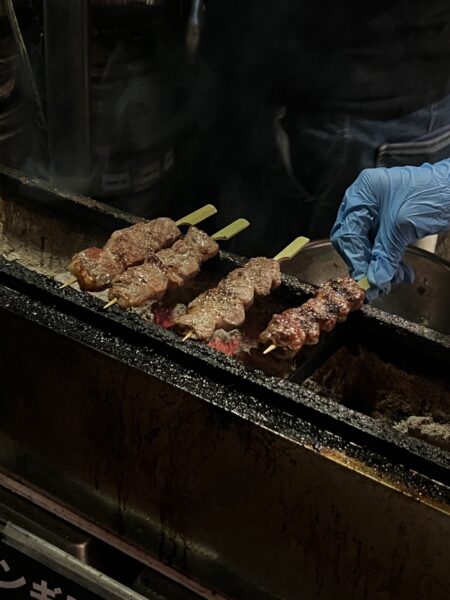 If you love tri-color dango, there's also at least a shop that sells it.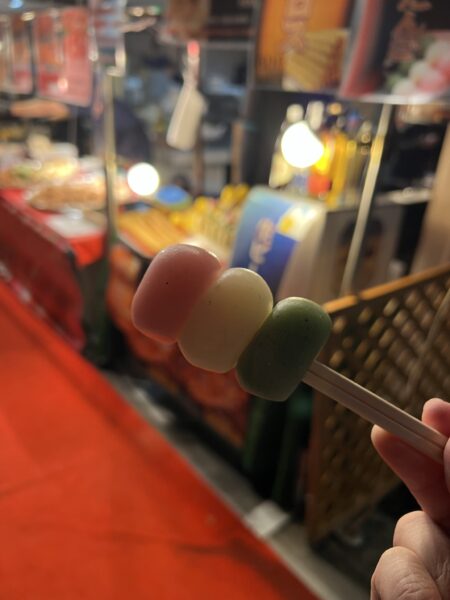 ---
Related articles:
How To Go To Togetsukyo Bridge From Kyoto Station By Train
How To Go To Arashiyama Bamboo Forest From Kyoto Station (By Train)