World of Warcraft (WoW) Classic features a very huge map and two big islands – Kalimdor and Eastern Kingdoms.
Desolace is located within Kalimdor and is towards the western side.
Here's how you can get to Desolace in Classic WoW.
Get to Stonetalon Mountains first
Assuming you're a member of the Horde, you will probably spend most of your time in the Barrens. In the Barrens, get to the Crossroads.
From the Crossroads, head west to Stonetalon Mountains.
Once you're in Stonetalon Mountains, follow the road all the way to Sun Rock Retreat, and go southwest to the Charred Vale.
You can climb over the mountain which is a shorter way to the Charred Vale on the western edge. The exact location is shown below, marked by the player location.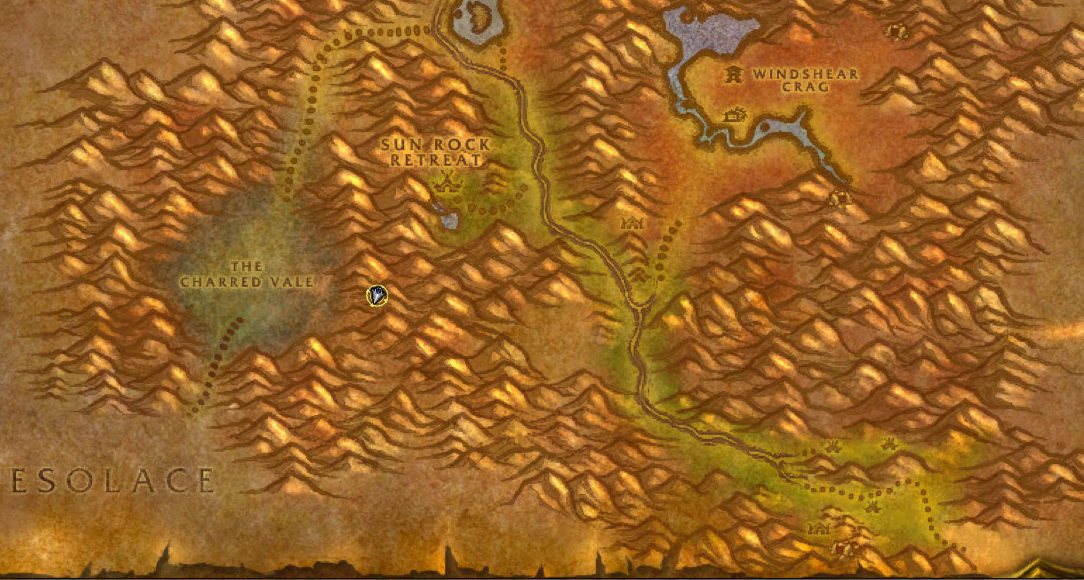 From the Charred Vale, head all the way south to Desolace.
While in Charred Vale, you may want to avoid the Bloodfury mobs if your level is low.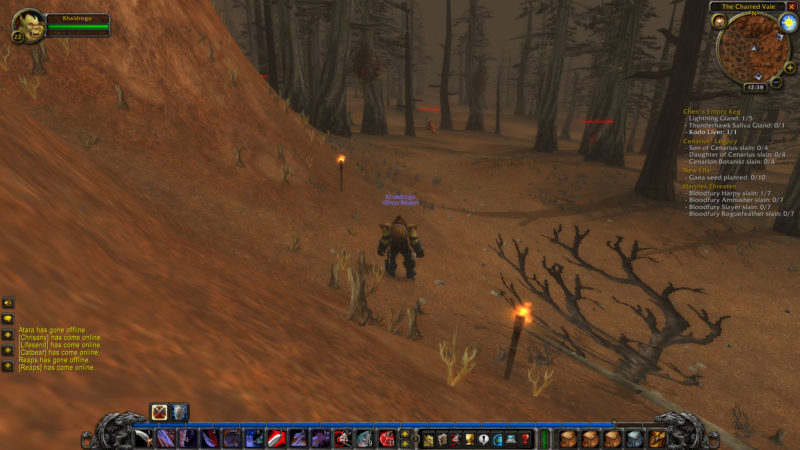 Keep going south until you reach Desolace.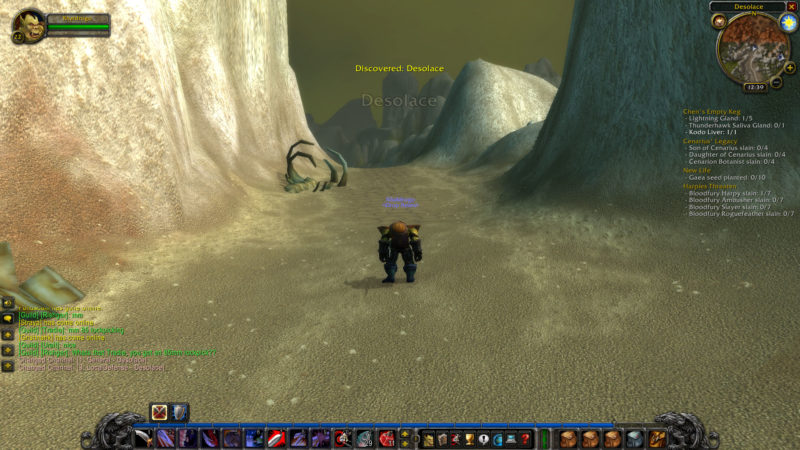 How to find the wind rider in Desolace
Most of the time, players will want to unlock the flight path.
The wind rider in Desolace is located in Shadowprey Village.
You can find Shadowprey at the southwest side of Desolace, as shown in the map below (marked by player location).
Unfortunately, you'll have to go past many high level mobs (if you're in the 20s).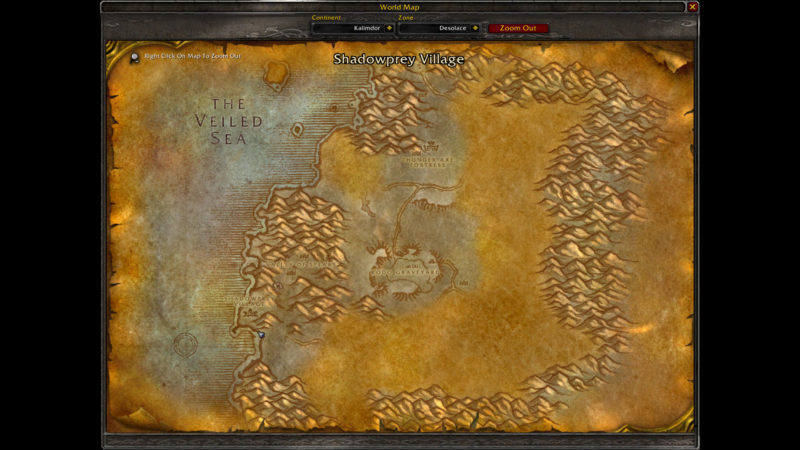 It's right beside the coast. It's where you'll finally see blue waters.
The wind rider is at the end of the pier.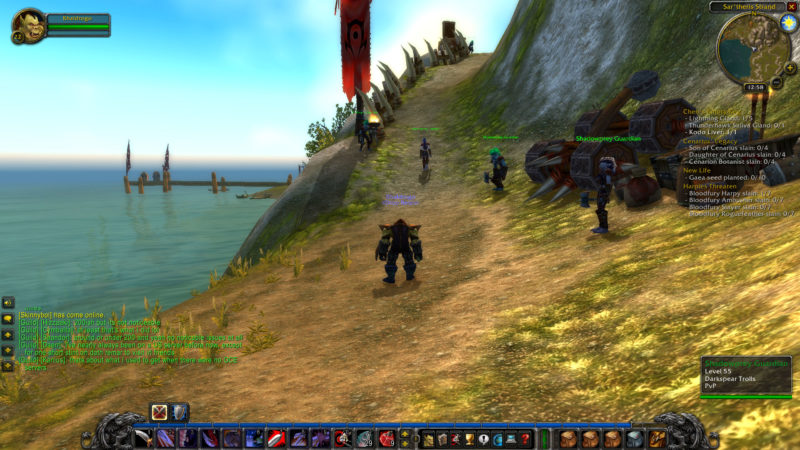 ---
Related articles:
Deathstalkers In Shadowfang (Shadowfang Keep): WoW Classic
The Lost Satchel (Ragefire Chasm): WoW Classic Guide
Where To Buy Expert Cookbook (Up To Level 225): WoW Classic
Dangerous! Quest: WoW Classic Walkthrough And Guide
Battle Of Hillsbrad: WoW Classic Guide And Walkthrough
WoW Classic Warrior Guide (Leveling, PvP, Builds, Professions)
Where To Buy Expert Fishing Book (Up To Level 225): WoW Classic