Ashenvale is the place of the night elves but even as an orc, you will find yourself needing to come here for questing.
It's also where you can find the dungeon Blackfathom Deeps.
Here's how you can go to Ashenvale in World of Warcraft (WoW) Classic.
From the Barrens
Once again, using the Barrens as a starting point.
To get to Ashenvale, you simply need to head north all the way from the Crossroads.
You can use the map below as a guide.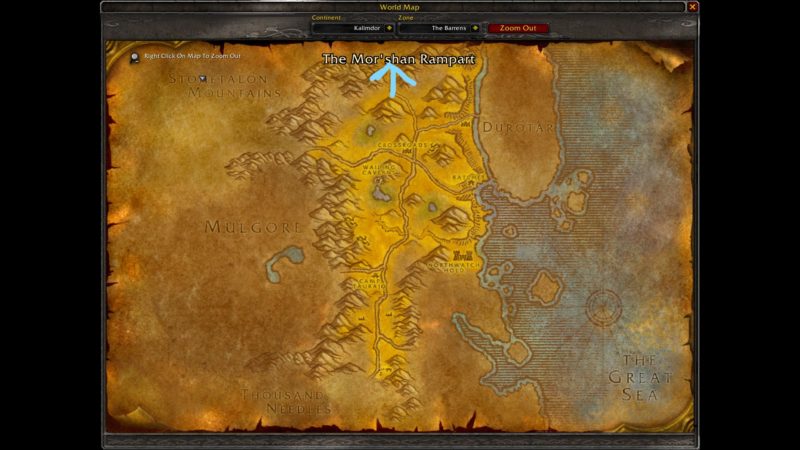 Location of flight path
You should spawn at the bottom of the map in Ashenvale. If you're looking for the wind master / flight path, head to Splintertree Post.
It's northeast of the starting point.
The exact location of Splintertree Post is shown in the map below, within the red circle.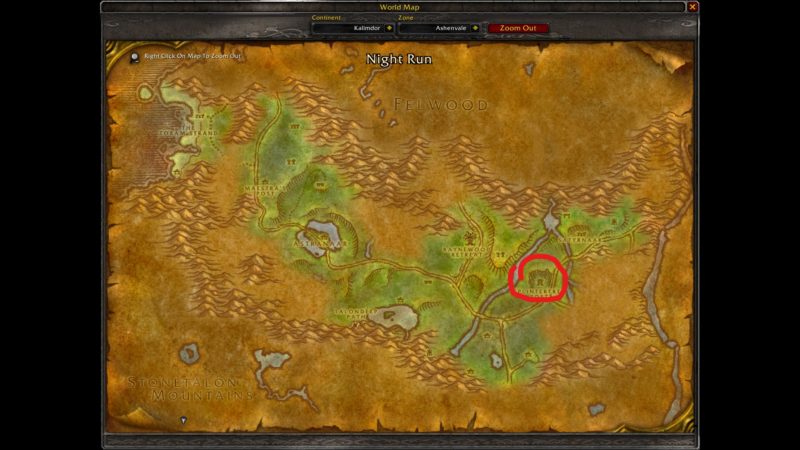 You'll know when you've reached Ashenvale when you see these surroundings. It's the typical night elf themed map.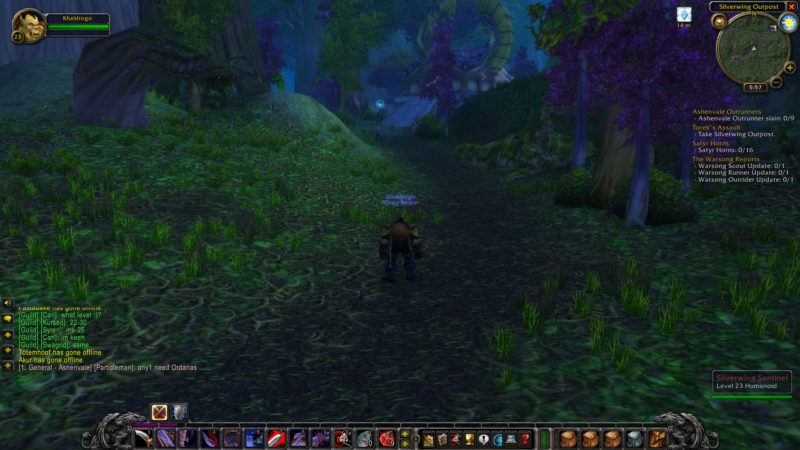 There's also another flight path closer to Blackfathom Deeps. It's located in Zoram'gar Outpost, which is the northwestern area of the map.
---
Related articles:
Gerenzo Wrenchwhistle: WoW Classic Walkthrough And Guide
How To Go To Stonetalon Mountains: WoW Classic Guide
Stonetalon Standstill: WoW Classic Guide And Walkthrough
New Life Quest: WoW Classic Guide And Walkthrough
Satyr Horns Quest: WoW Classic Guide And Walkthrough