In The Division 2, materials are really important for crafting purposes.
You can craft better weapons or armor, and even upgrade the workbench.
Here's how you can get some of the important materials in The Division 2.
How to farm materials?
In The Division 2, there are a couple of ways to get materials you need for crafting.
The most common way is of course by checking around for chests. You can find these chests almost everywhere.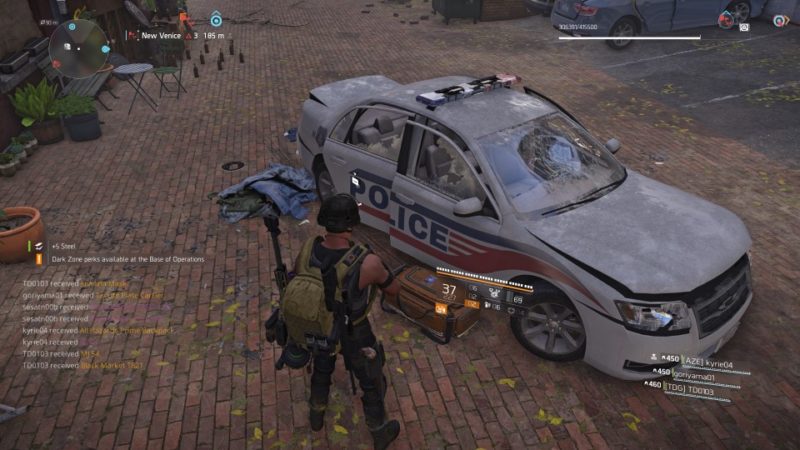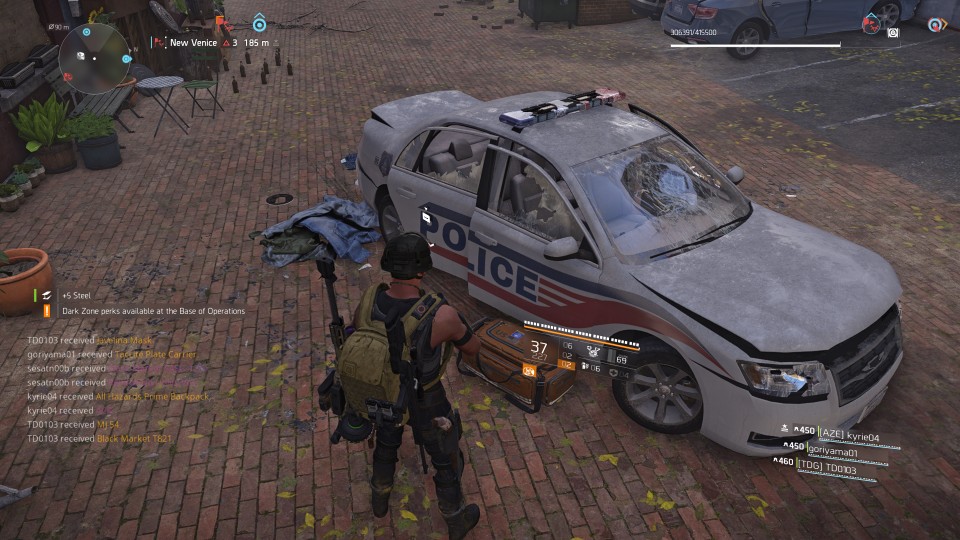 They are found in missions (or side missions) and mostly when you're exploring the open world. As you're walking, just look around the sides for them.
You can also get them from control points' supply rooms, or from nearby areas. If you donate enough resources to the control point leader, you get a better detection radius for materials for a short time.
Another way to get materials is by completing activities or missions.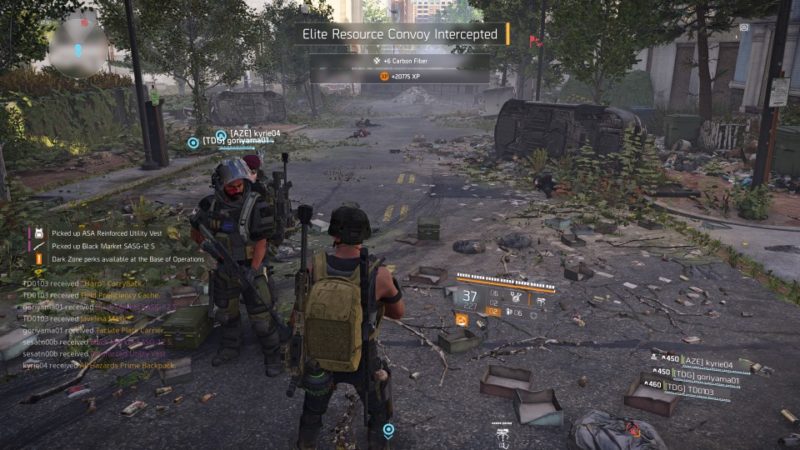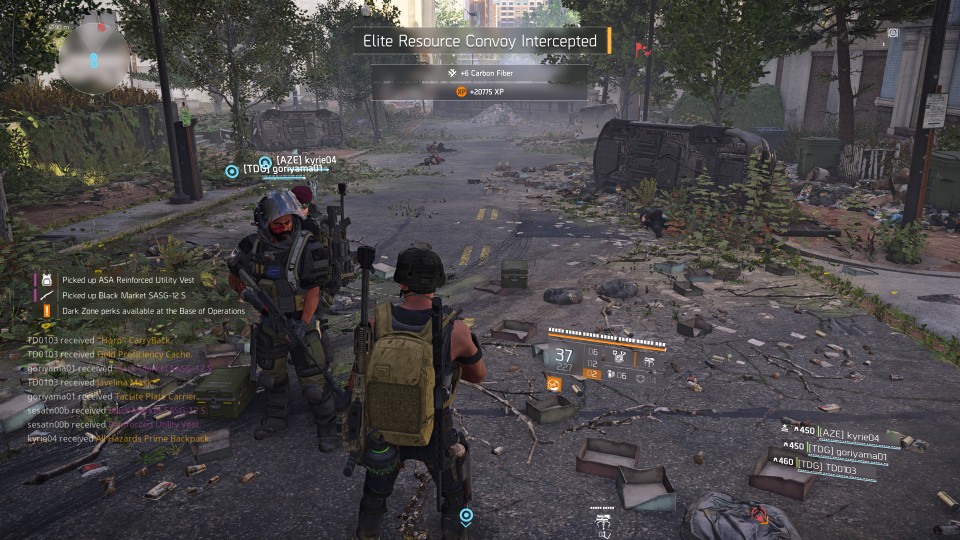 An example is this image above. After intercepting an Elite Resource Convoy, it rewarded me with 6 Carbon Fibers. It's not much, but I'll take it.
The other way of getting materials is by deconstructing your equipment. You can deconstruct weapons, armor and even gear or skill mods.
For instance, deconstructing an equipment gave me some ceramics.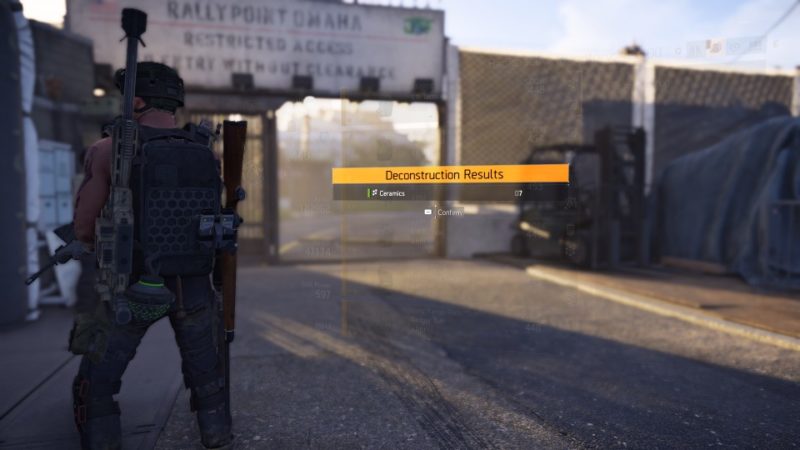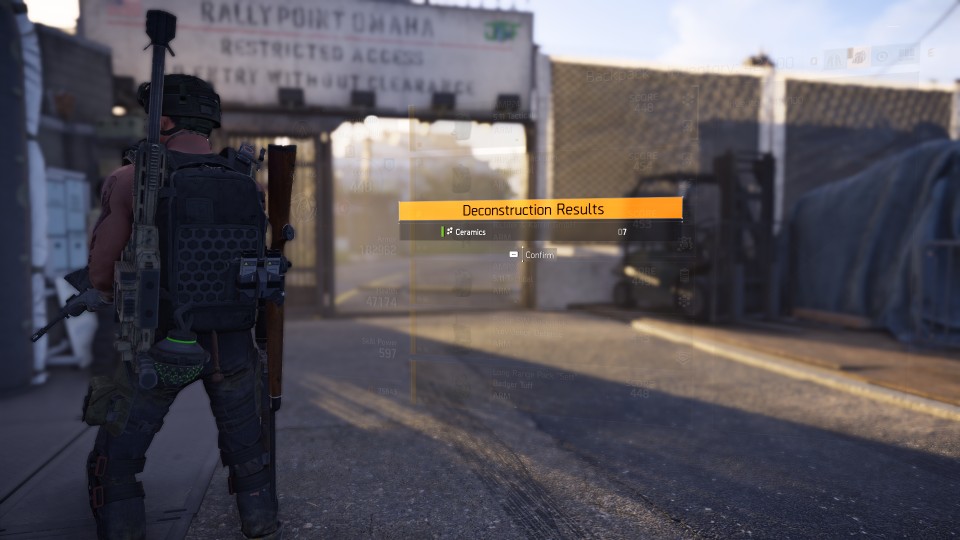 You can also gain materials as reward inside the Dark Zone when you open certain chests that require keys from elites.
I haven't tried this one myself, but apparently it's one way.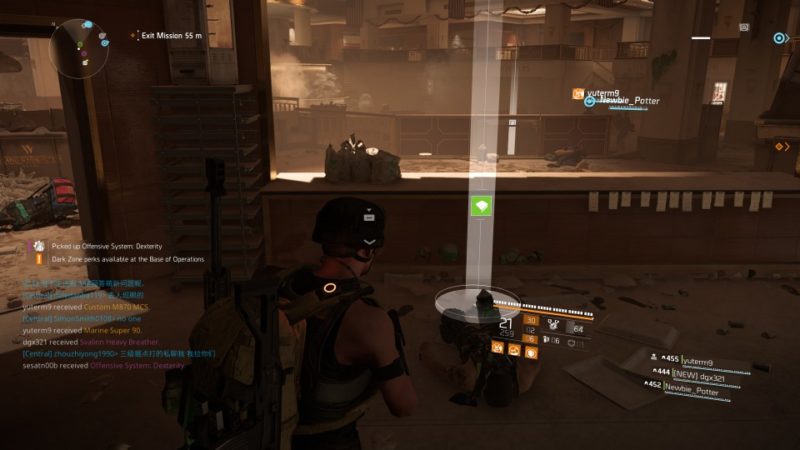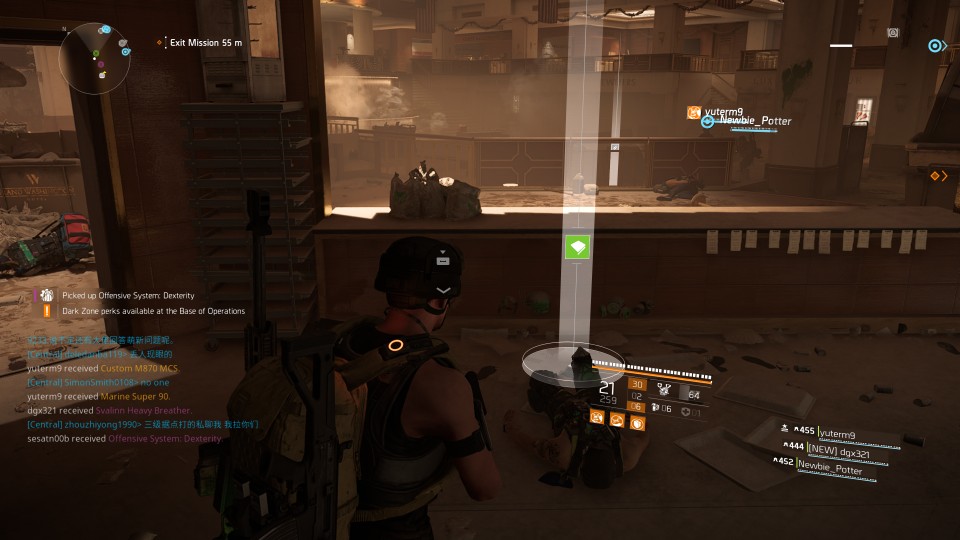 Another way is from enemies who drop them. If you kill hostiles (usually elite) from True Sons, Outcasts or Hyena, they may drop materials.
I'm not certain what materials the Black Tusks drop yet.
How to get steel, ceramics and polycarbonate
I grouped these three together because they're of the same color and category.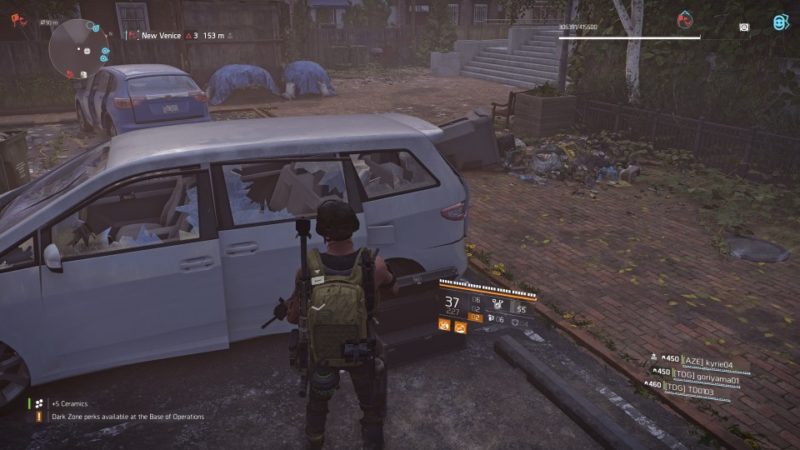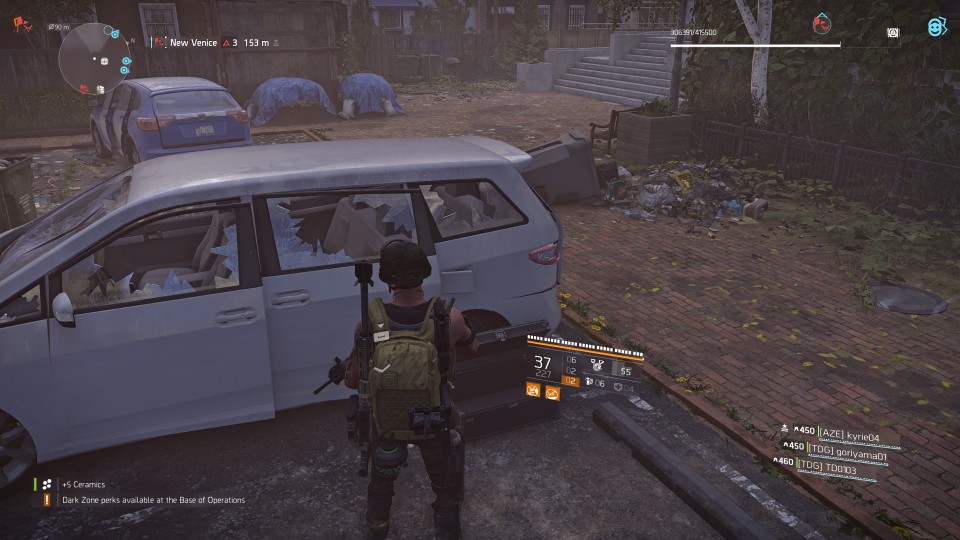 Ceramics – You can get these almost everywhere, especially in chests (image above) and from deconstructing armor. Outcasts drop them too.
Steel – Similar to ceramics, you can get these a lot from deconstructing armor and also from chests. The True Sons faction drops them.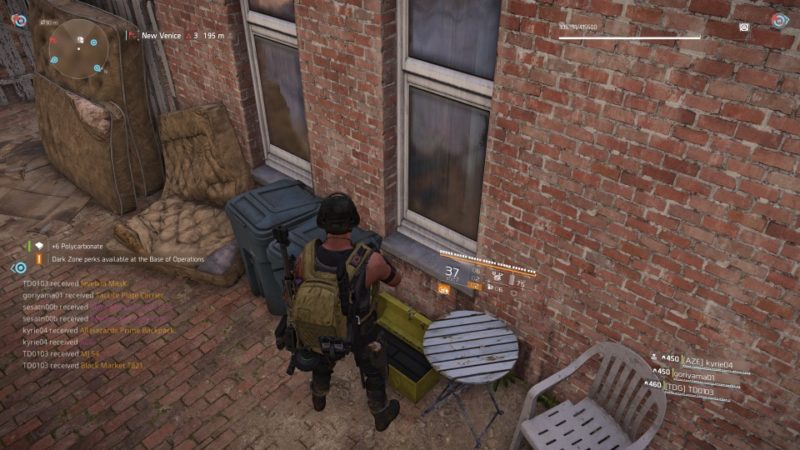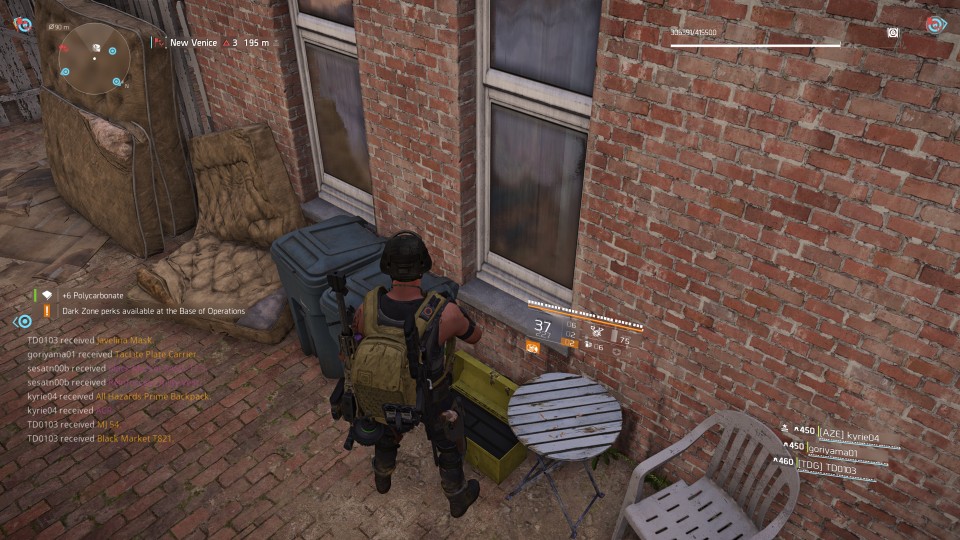 Polycarbonate – This is the rarest of the three. You will normally find it in the small yellow boxes, but even so, in small amounts. These are obtainable via missions as well. I haven't received any via deconstruction. You can get them from Hyenas.
How to get carbon fiber, electronics and titanium
Carbon Fiber – These are normally obtainable in small chests, like the ones in the supply room. You probably can't get it from deconstructing equipment. These are dropped by the True Sons.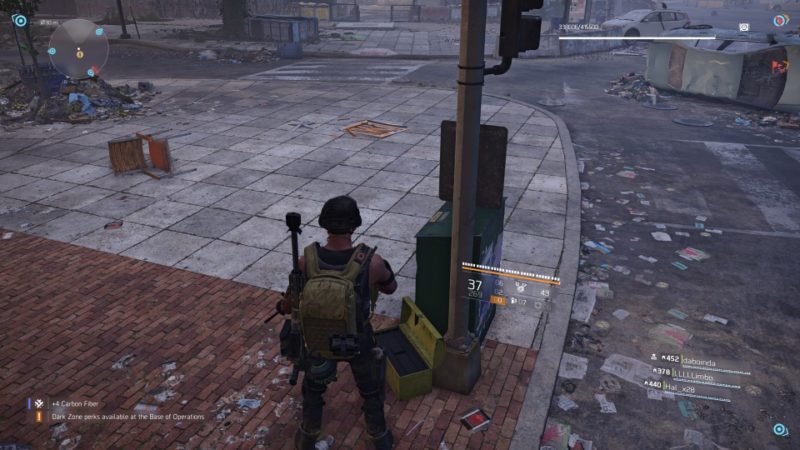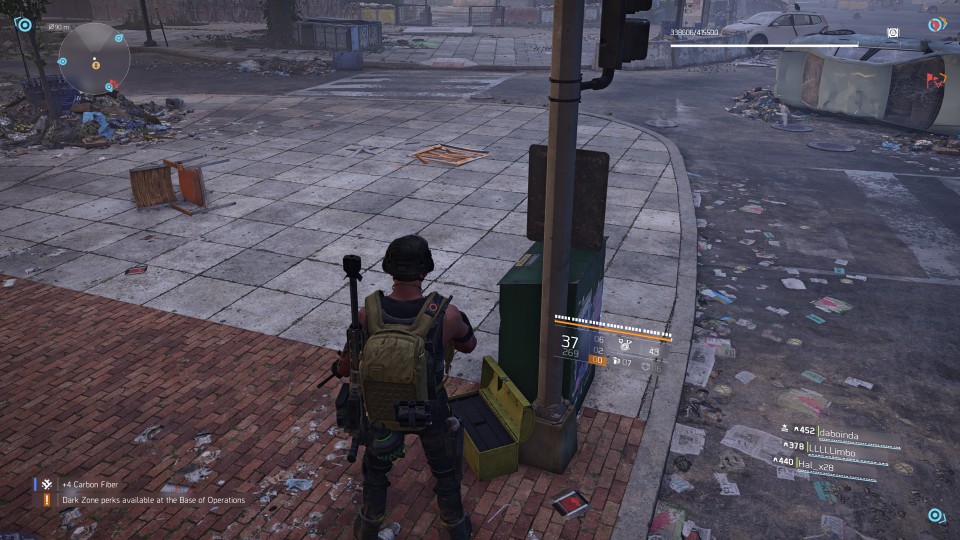 Titanium – You can get them in small chests as well, normally in supply rooms. Also dropped by the Outcasts faction.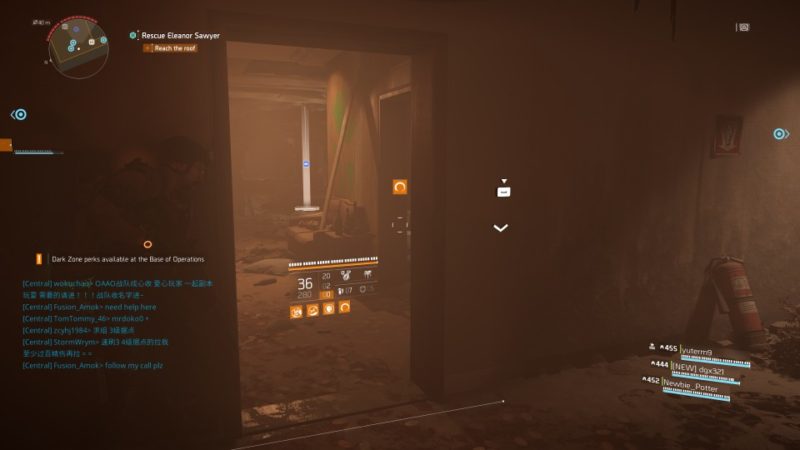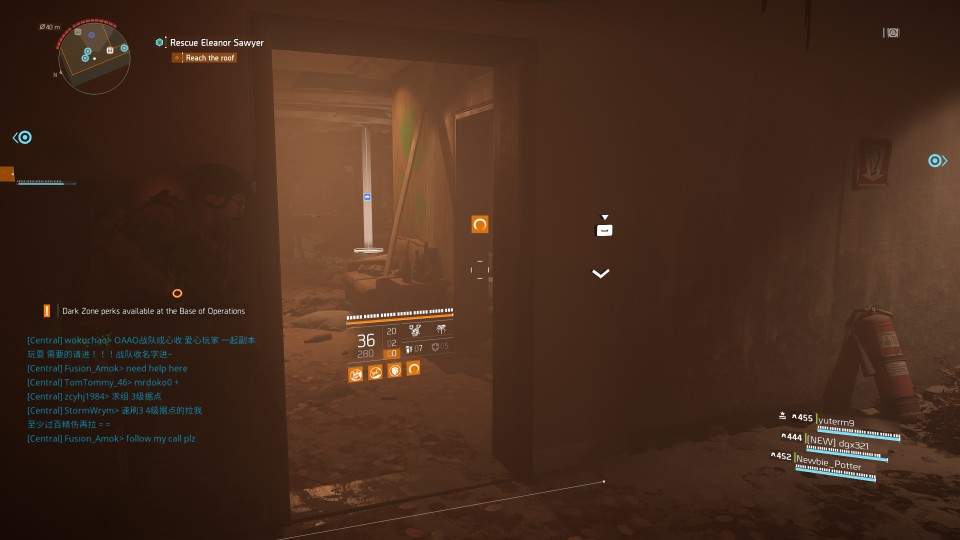 Electronics – You'll normally find them from the Hyenas faction – especially the elites.
How to get printer filaments, receiver components and protective fabric
Printer filaments – The only way I know how is by deconstructing gear system and skill mods. These are the ones located bottom right in your inventory. The lower level mods will give you 1 printer filament from deconstruction, but the higher GS ones will give you at least 2 or 3 printer filaments.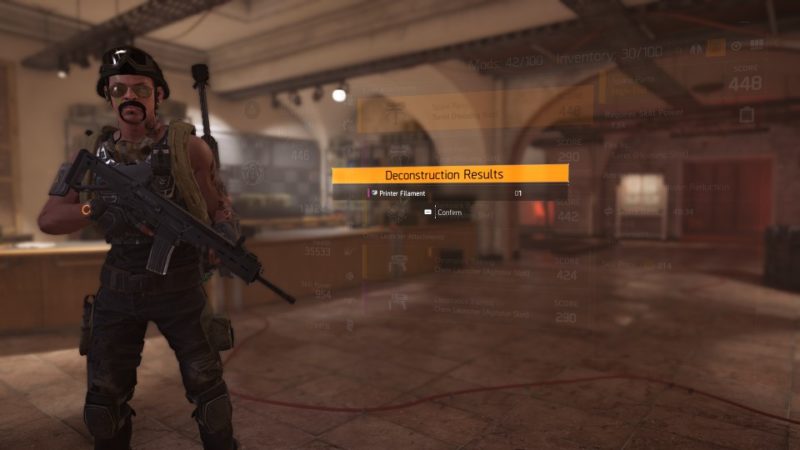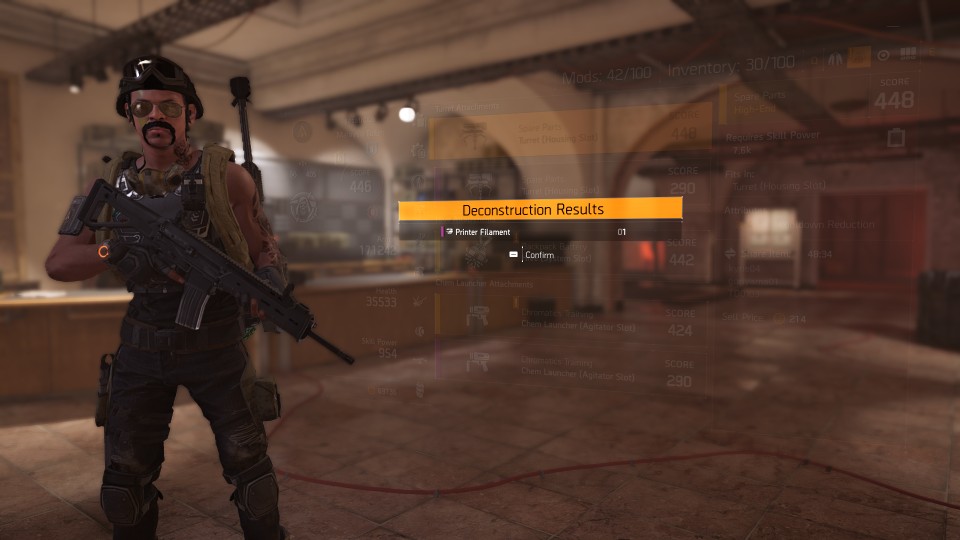 Receiver components – You get receiver components by deconstructing your weapons.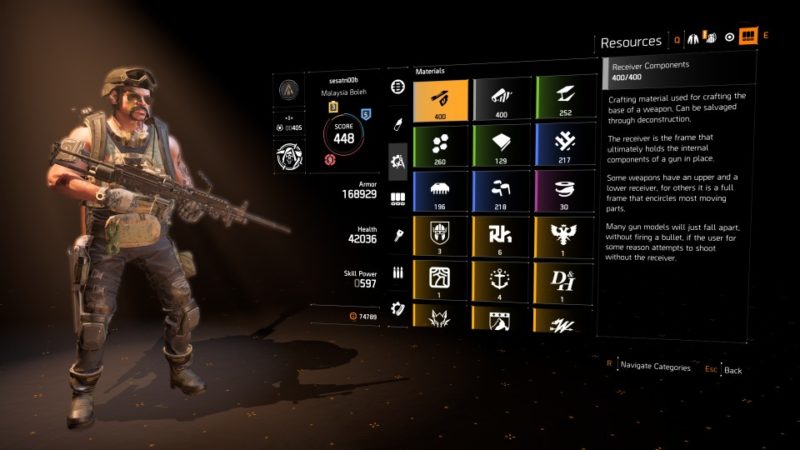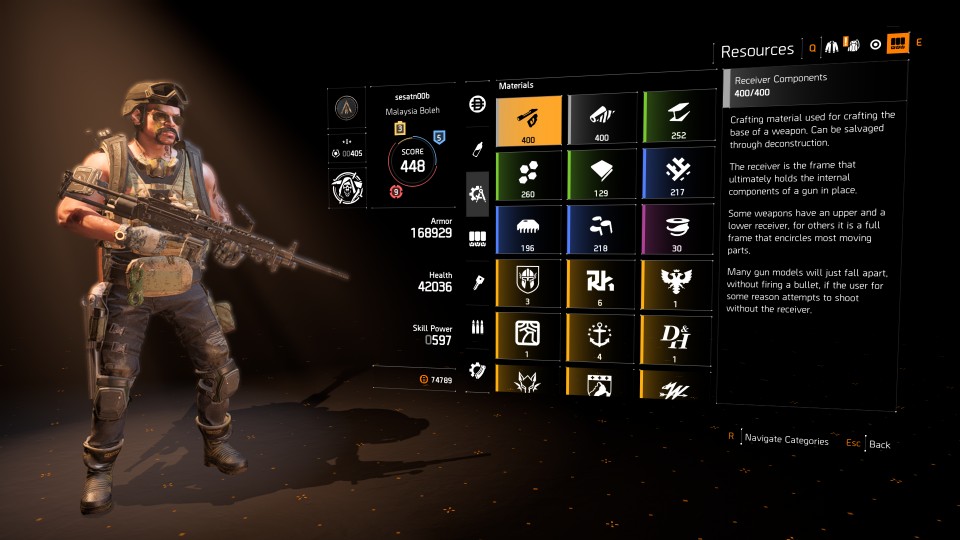 Protective fabric – You can get protective fabric by deconstructing armor (all types).
How to get food, water and components
For these general items, you can normally get them if you attack resource convoys.
In a nutshell
There are a couple of ways to get materials in The Division 2, but the best is normally via looting chests (in supply rooms and open world) and by killing elites from different factions.
Also, you should upgrade your deconstruction perk to get more materials and upgrade your storage for these materials.
---
Related articles:
How To Leave A Team – The Division 2 Wiki
How To Change World Tiers – The Division 2 Wiki And Guide
Control Point Tier 3 – The Division 2 Wiki And Guide
Columbia Plaza Broadcast – The Division 2 Walkthrough
Potomac Relief Camp – The Division 2 Walkthrough
Navy Hill Transmission – The Division 2 Walkthrough