Fungal Spores is a quest by Apothecary in the Crossroads in World of Warcraft (WoW) Classic.
Your task is to find 4 fungal spores and bring it to him.
Here's how you can find fungal spores in World of Warcraft Classic.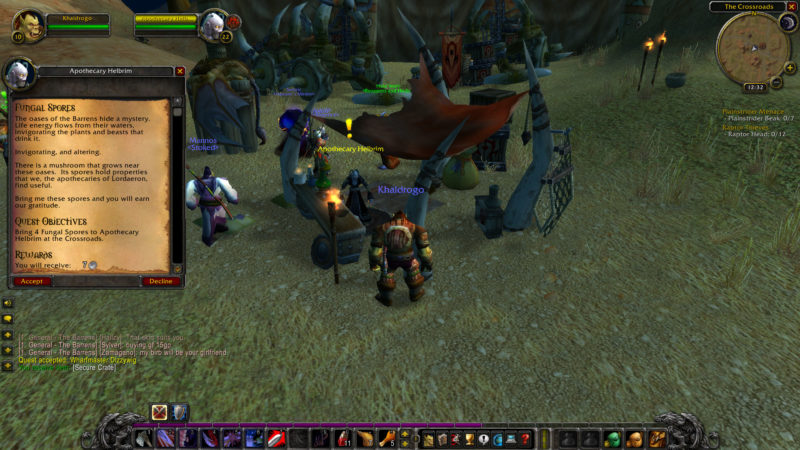 To unlock the quest, talk to Apothecary Hellbrim who is inside the Crossroads.
How to find fungal spores
The fungal spores can be found in the Forgotten Pools. Its exact location is shown in the map below, marked by the player location.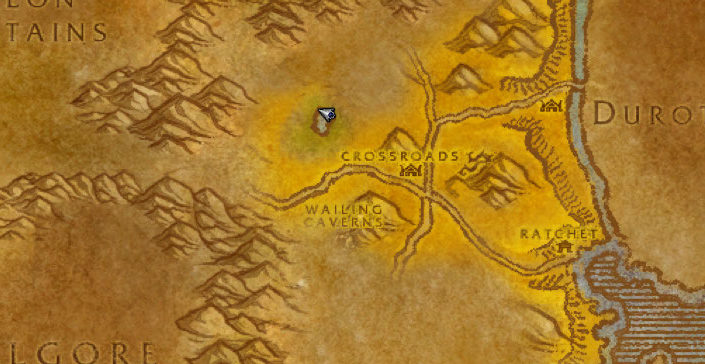 As you get to the pool, you will find a couple of fungal spores surrounding the pool.
If they're not there, it probably means some other players have looted them.
They will respawn in a few minutes.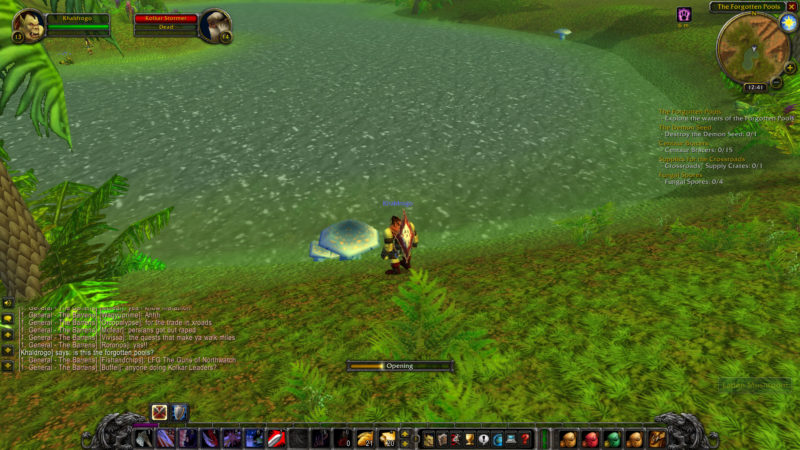 Once you have 4 fungal spores, get back to Apothecary and claim 7 silver as reward.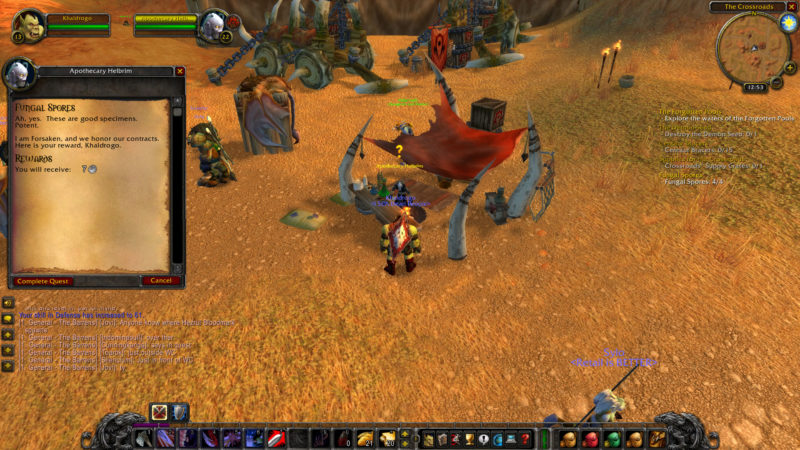 ---
Related articles:
Slaying The Beast: WoW Classic Guide And Walkthrough
Prowlers Of The Barrens: WoW Classic Guide And Wiki
The Forgotten Pools: WoW Classic Guide And Walkthrough
Supplies For The Crossroads: WoW Classic Guide And Wiki
Forged Steel: WoW Classic Guide And Walkthrough
How To Receive Items From Auction: WoW Classic Guide