Dragon Quest Builders 2 is one of the latest sandbox / story games that you'll find on the PS4 and Switch.
In DQB2, there are plenty of different rooms you can create, all with its own function. In the Isle of Awakening, you can get mini medals by completing tasks.
One of the optional tasks is to construct a room somewhere high up.
Here's how you can build a room somewhere up high in Dragon Quest Builders 2.
How to construct a room somewhere up high
As shown below, one of the tablet targets is to build a room high up. But how high is high?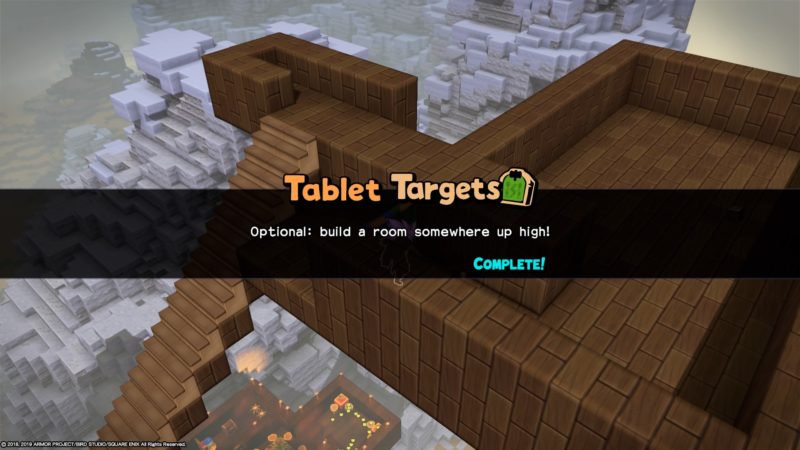 The best way to find out is to just keep building from the ground up. You can build blocks all the way up until you can't build anymore.
You will get this warning: "…is repelled by a strange force!" like in the image below. That is when you know you can't build any higher.
That is also where you should construct your room.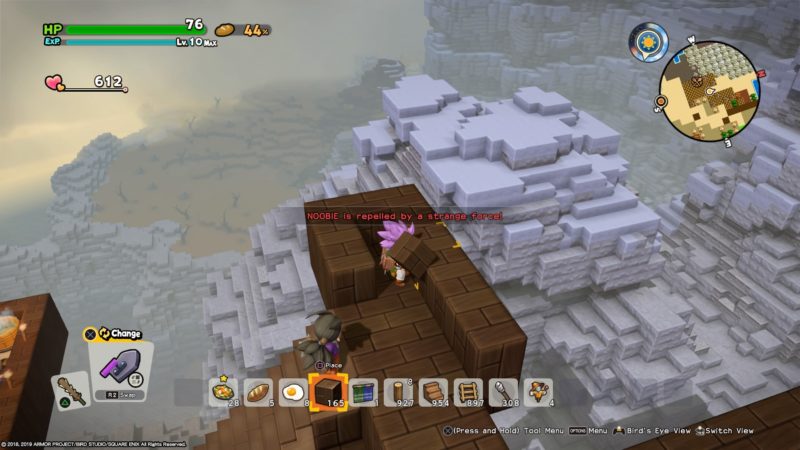 To keep going higher, just build two blocks at a time vertically up, and keep putting ladders to climb up.
Another way is to build stairs all the way up.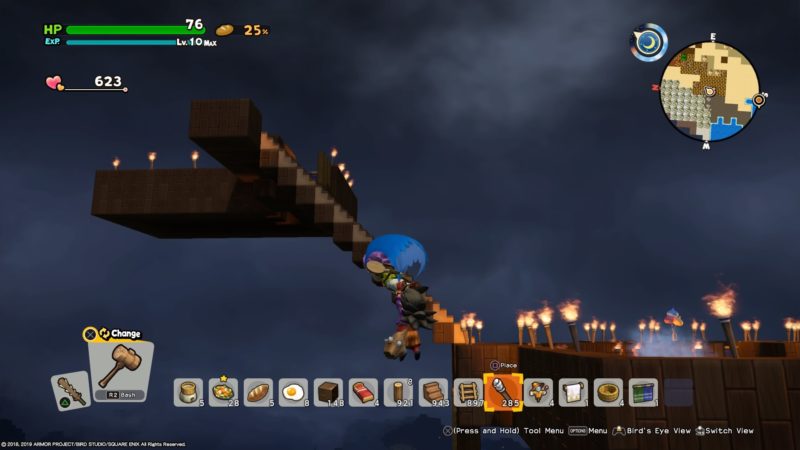 Once you've build a regular room with walls two-blocks high, and a door, the target is completed.
You don't need to add anything inside of it if you don't want to.
---
Related articles:
How To Find Zenithium: Dragon Quest Builders 2 Wiki And Guide
How To Solve Puzzles To Get Flute Fragment: DQ Builders 2
Khrumbul-Dun: Dragon Quest Builders 2 Walkthrough And Wiki
How To Build A Restaurant: Dragon Quest Builders 2 Wiki
The Best Palico Gadgets In Monster Hunter: World
How To Find And Plant Sugar Cane Seeds: DQ Builders 2
How To Get And Plant Tomato Seeds: Dragon Quest Builders 2