If you love buffet and you're in Malacca, why not check out Hotel Equatorial? They have buffet breakfast every day, but buffet dinner is only on Friday and Saturday. Friday's buffet dinner is an "International BBQ Buffet" dinner whereas Saturday is "Seafood Night".
Hotel Equatorial (Melaka) also has buffet brunch on Sunday, themed "Jazzy Sunday Brunch". All of their buffet is at the Resthouse cafe.
I recently tried their buffet dinner on Friday and they had a lot of BBQ food.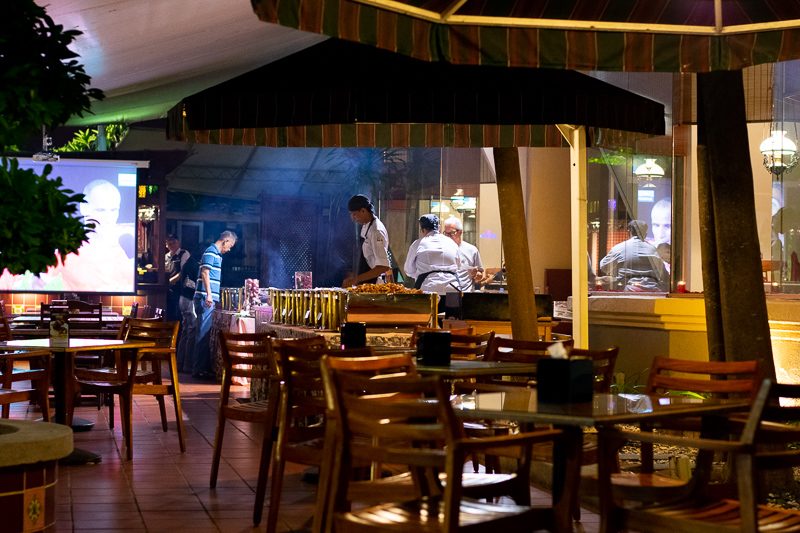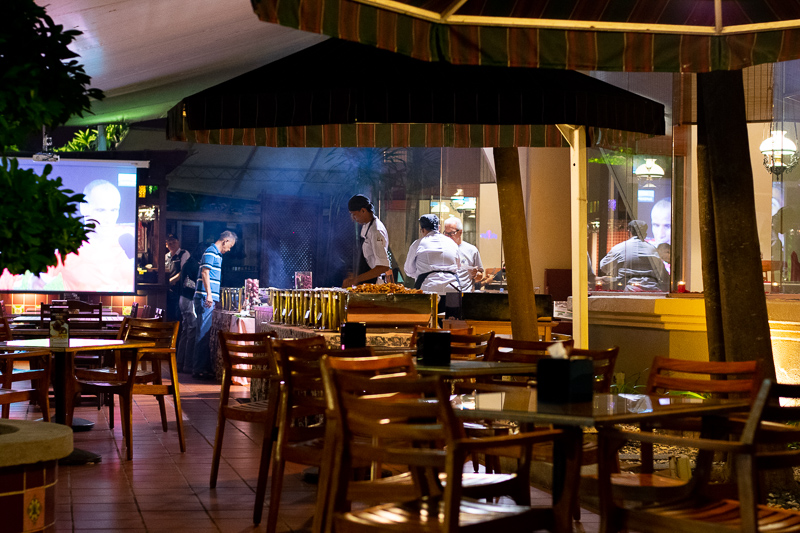 The BBQ section of the buffet was actually outside of the Resthouse cafe, at a place called K5.
K5 is actually another cafe in the Hotel Equatorial and they serve ala carte food.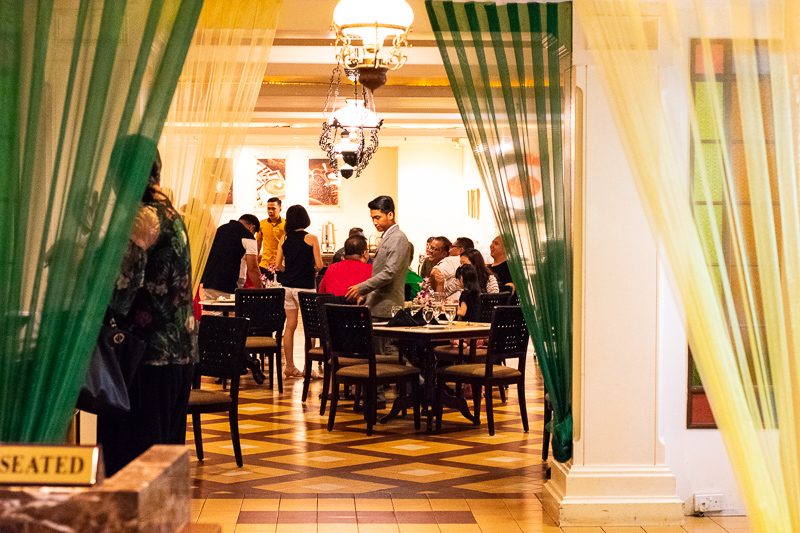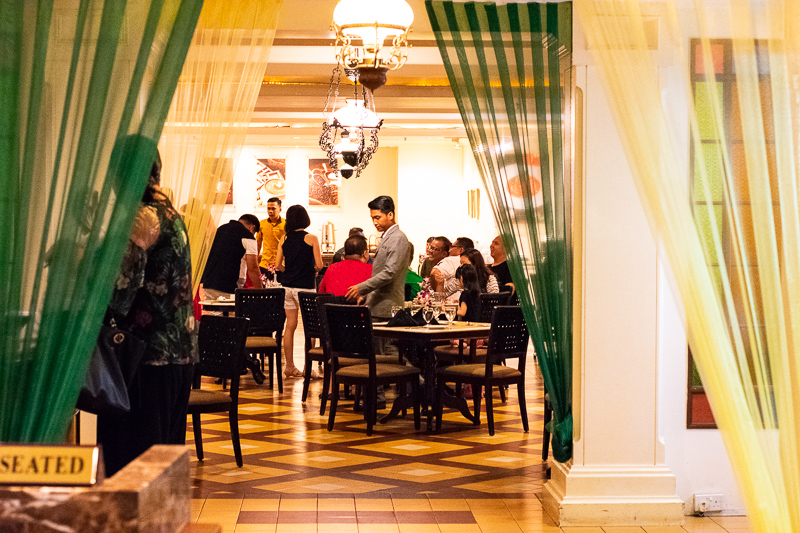 This is the entrance of Resthouse cafe. Looks pretty grand from the outside.
As it's an International theme, they have all kinds of food including Western and Asian dishes. Additionally, they have a lot of BBQ food outside of the cafe.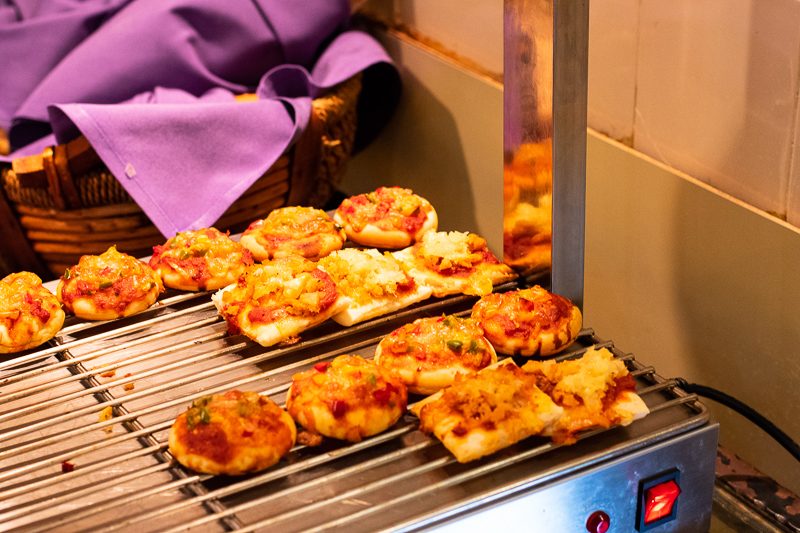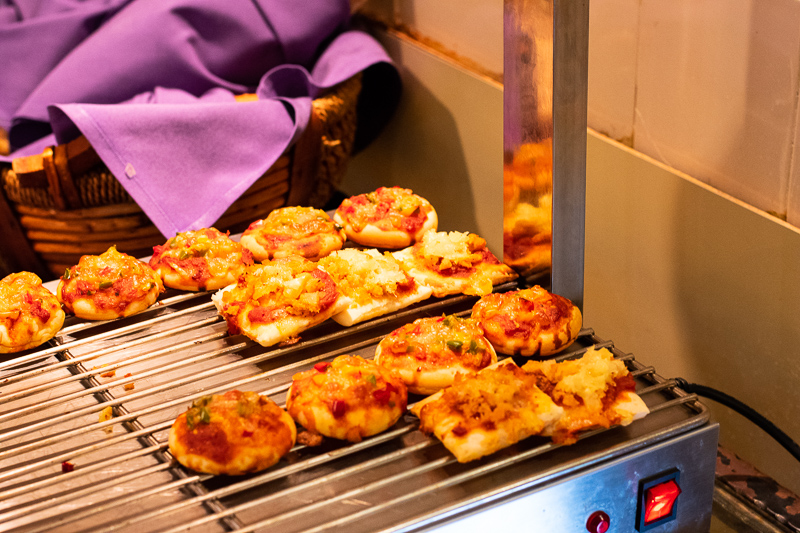 Mini pizzas on the grill.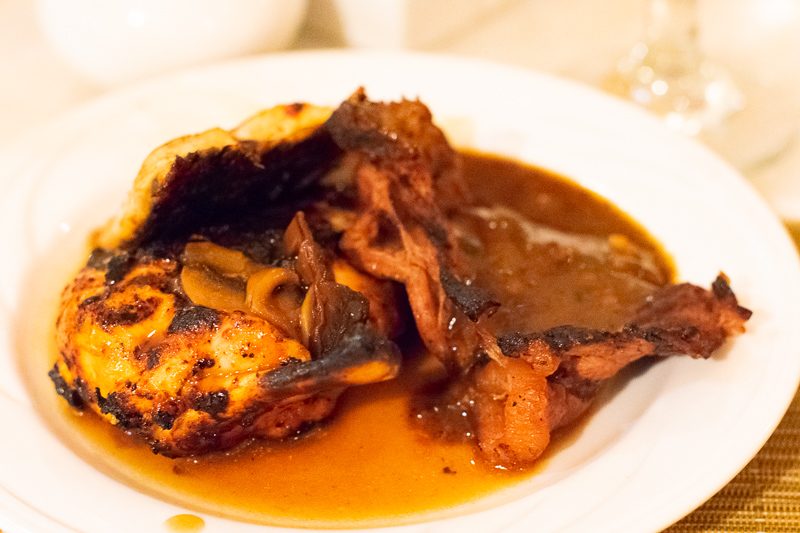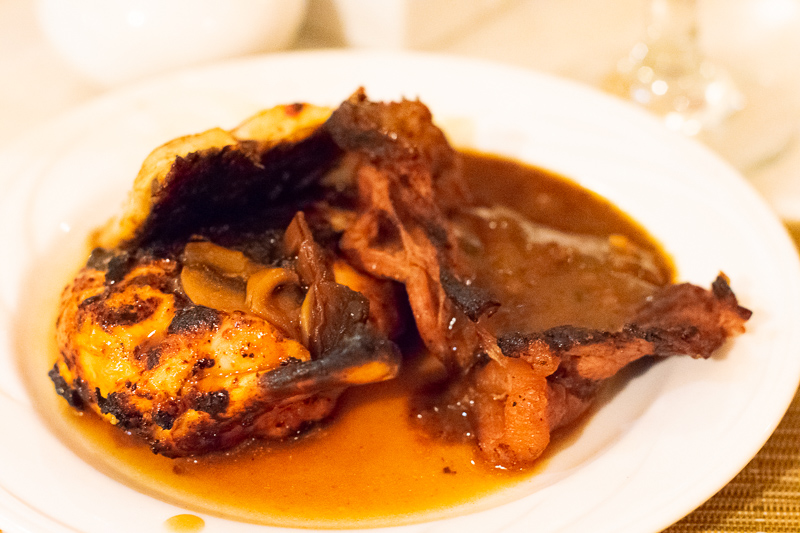 This was actually barbecued chicken, beef and fish. All of them were taken from outside the Resthouse cafe.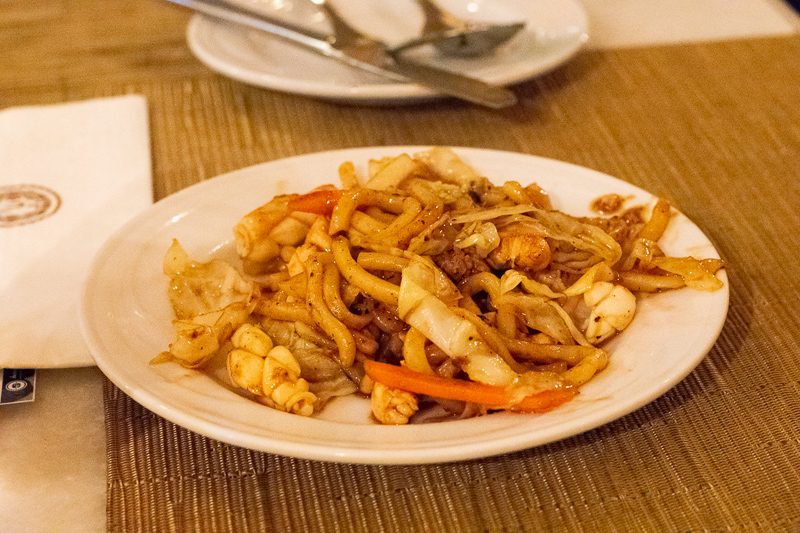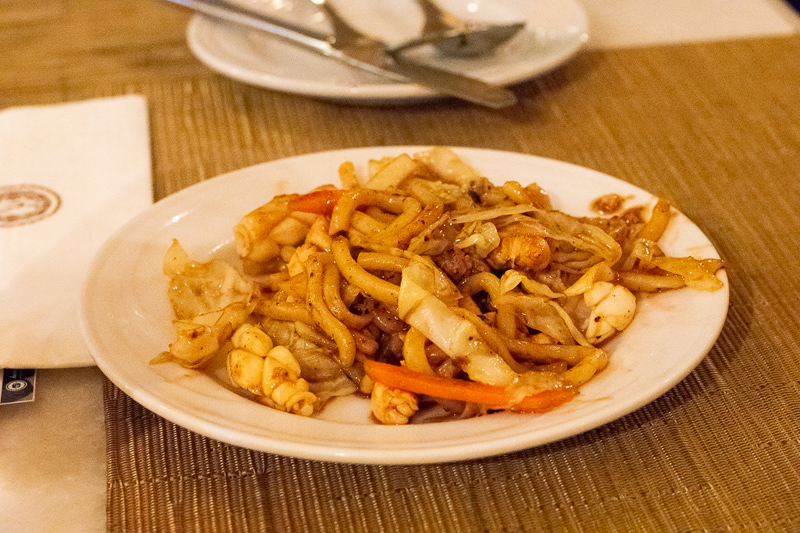 They also had a stall where you can get fried udon with some meat. The meat is all raw, so you just have to choose what you want and how much noodles and vegetables you want.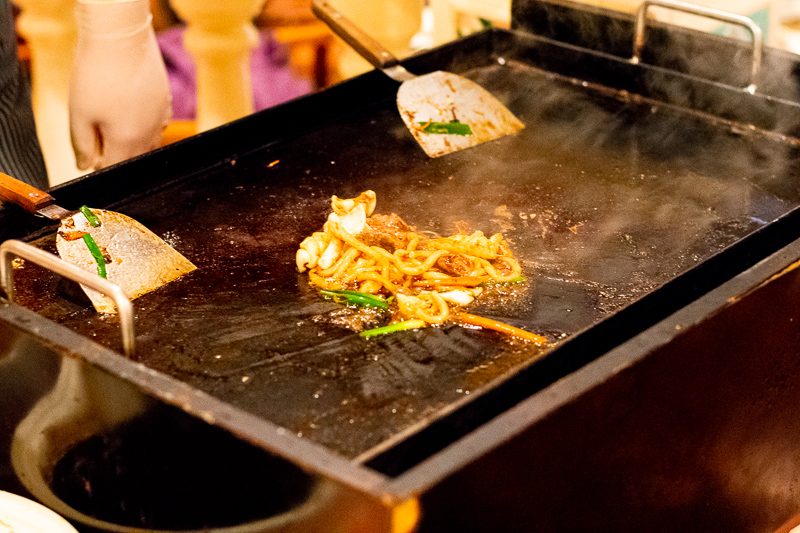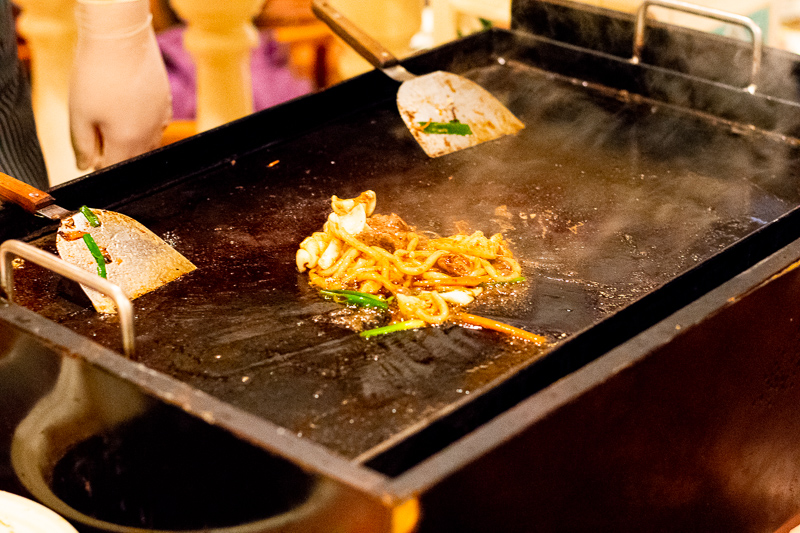 The chef will fry it for you on the spot. Each table has a number. Just give to him your table number and he'll have it delivered to your table.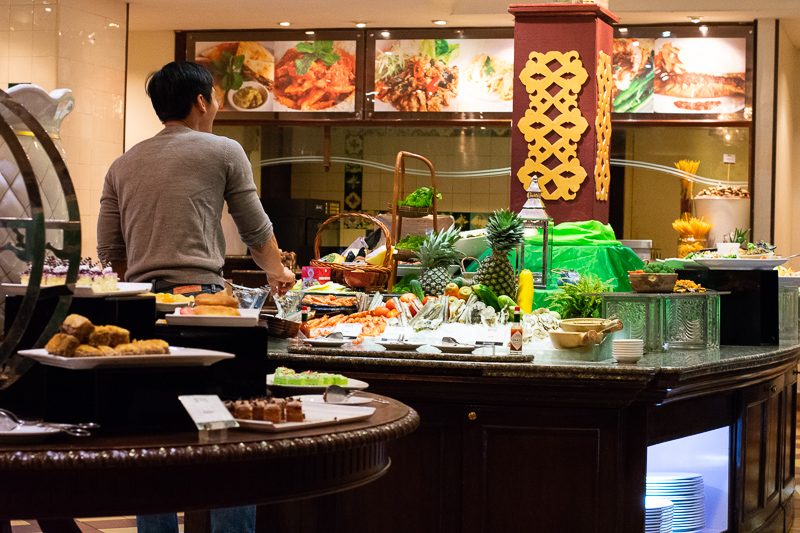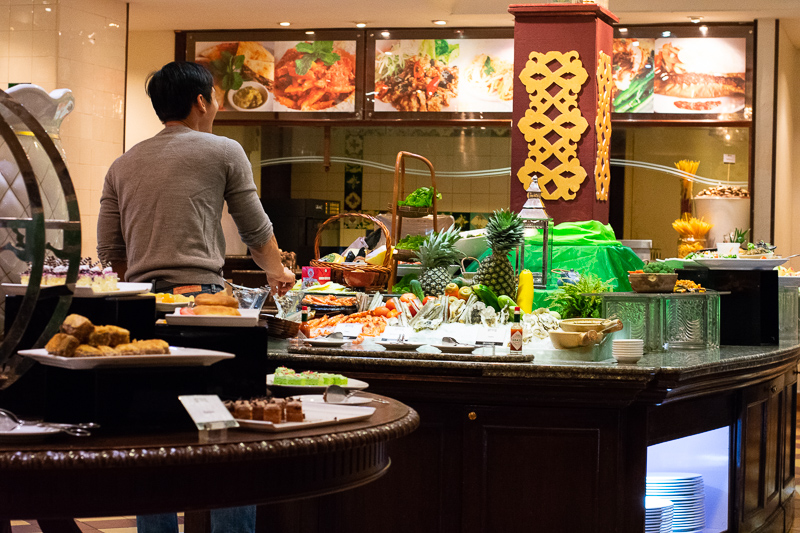 They have lots of oysters, bamboo clams and prawns.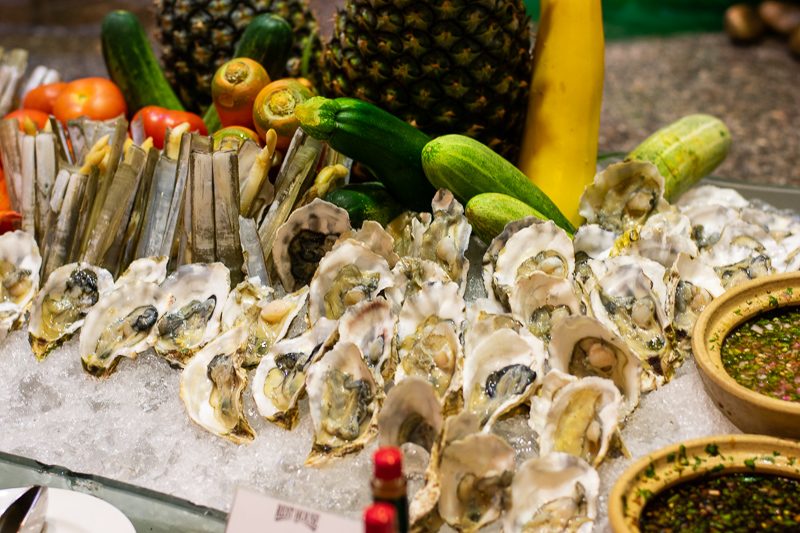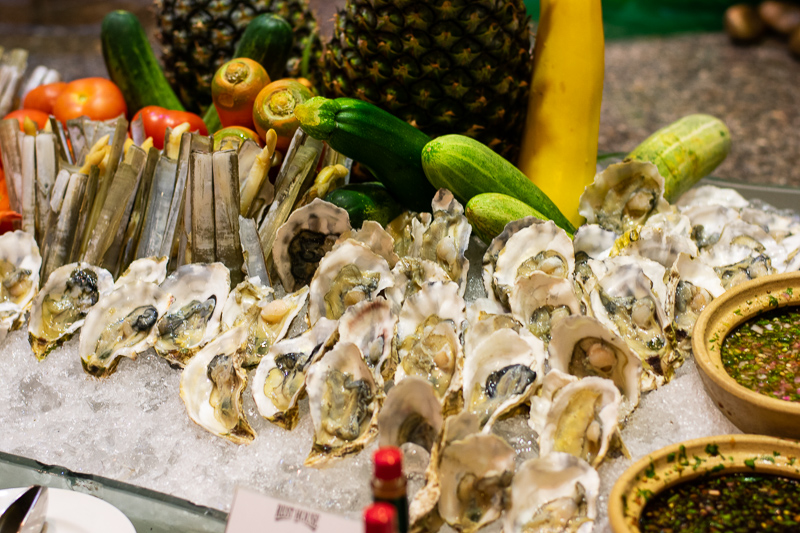 If you love raw oysters, then the buffet is definitely worth it for you.
Next up is the BBQ sections. Outside, there are two rows of buffet trays. One side is all raw meat and the other is all cooked.
You can just take those that are already cooked. However, some choose to take the raw meat and have it cooked on the spot.
It's up to you I guess.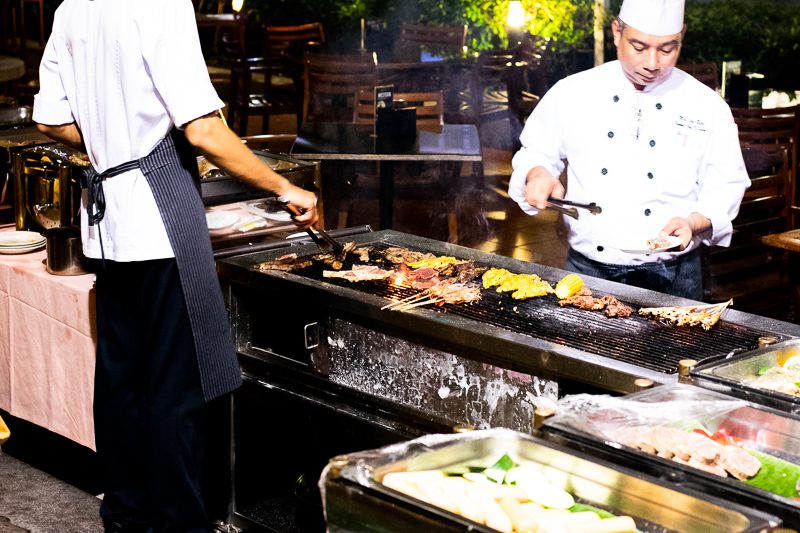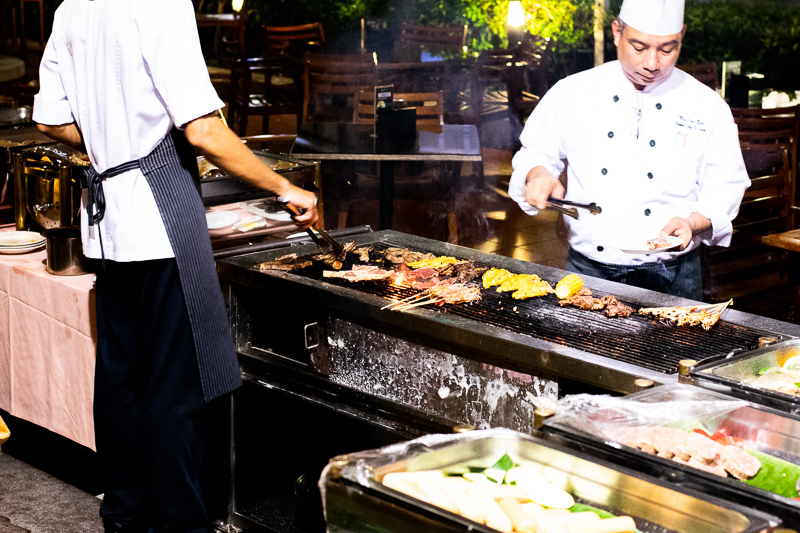 Totally love the flames when they BBQ the meat.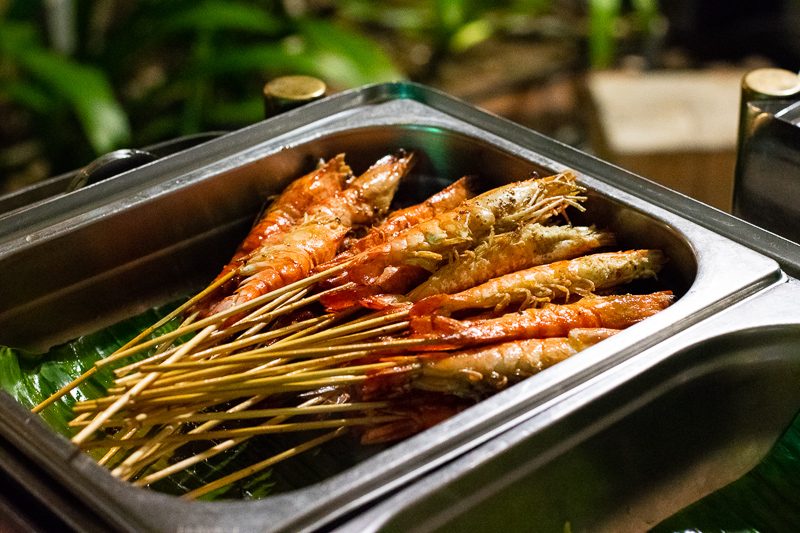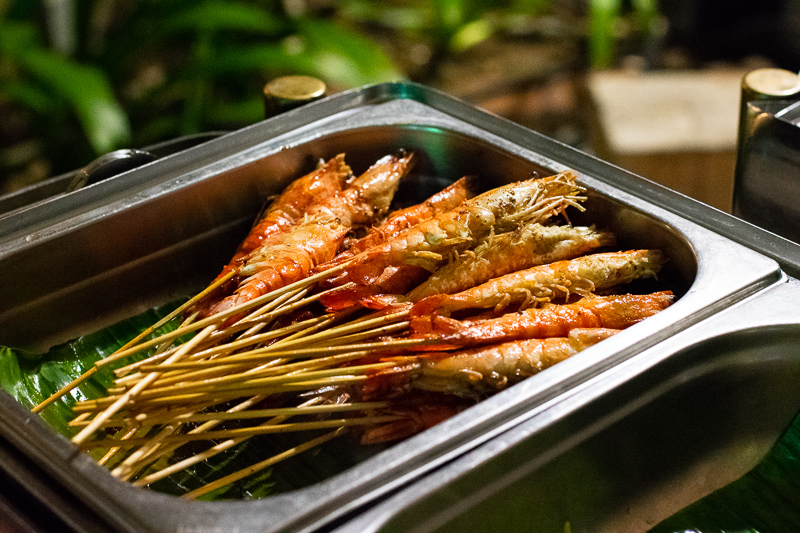 Nicely cooked prawns.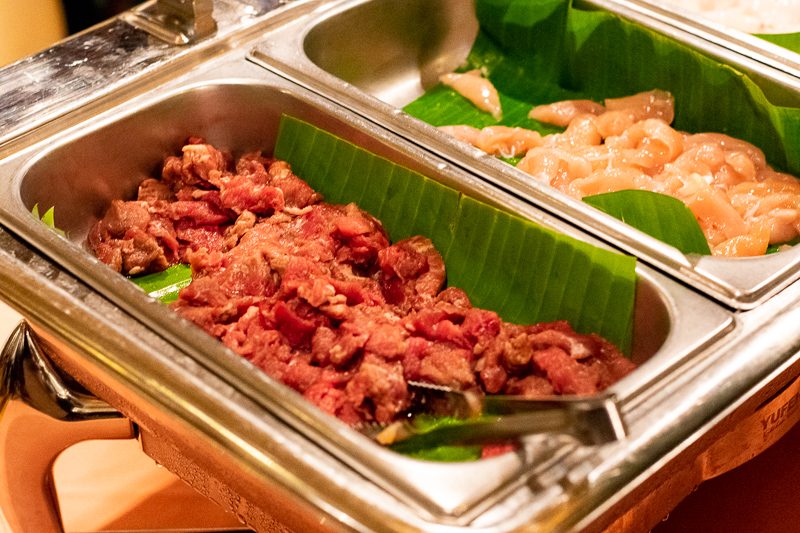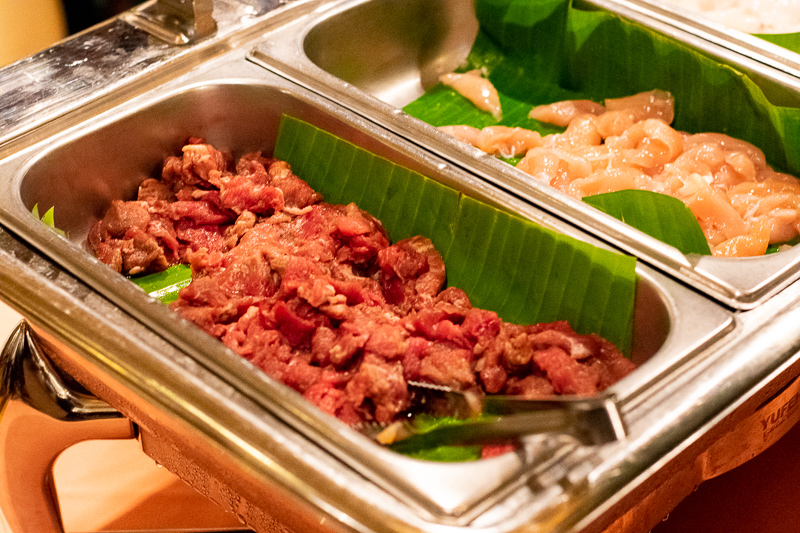 Some of the raw meat.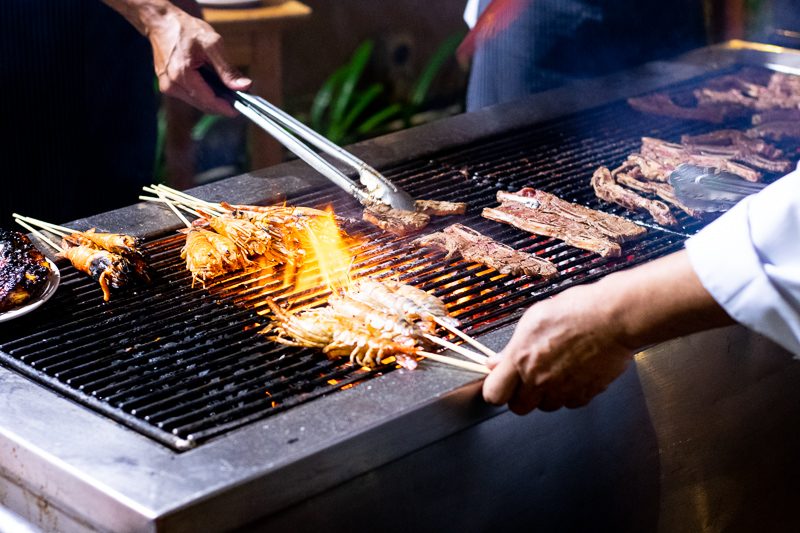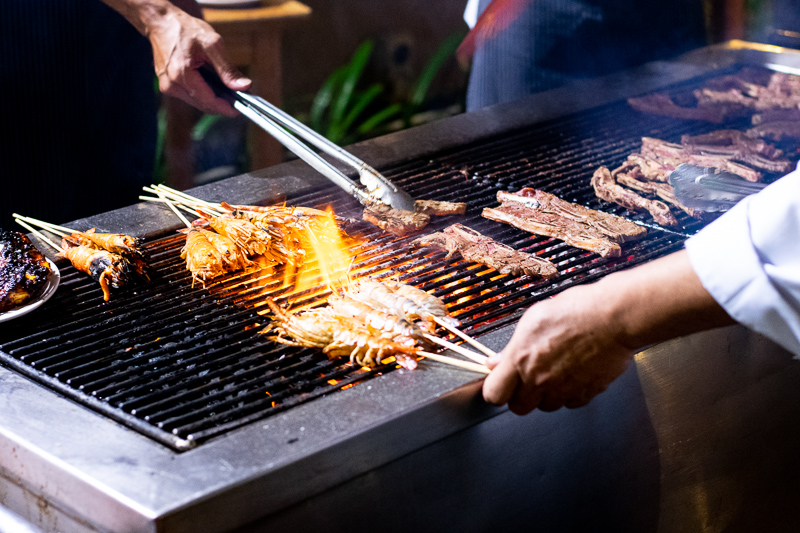 There are two chefs grilling all of the meat and prawns.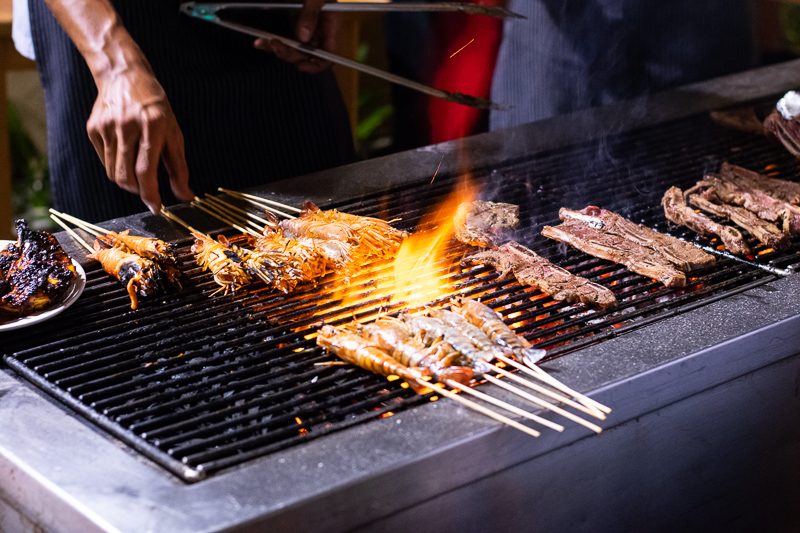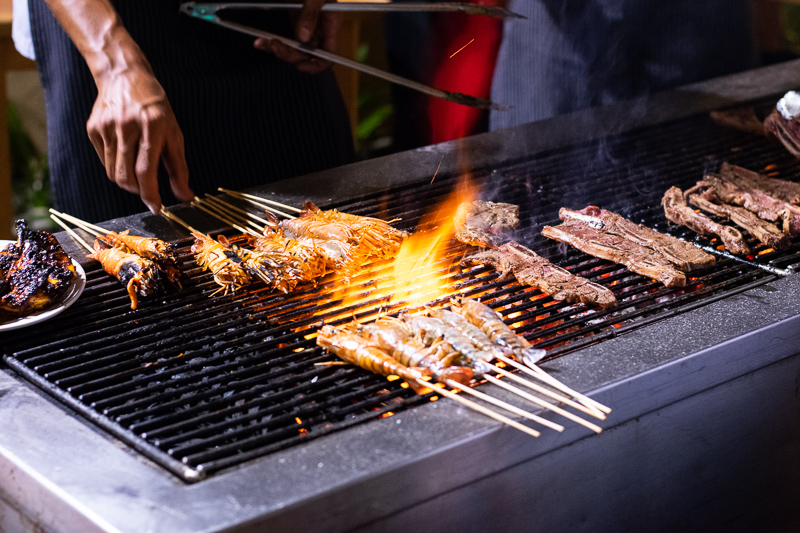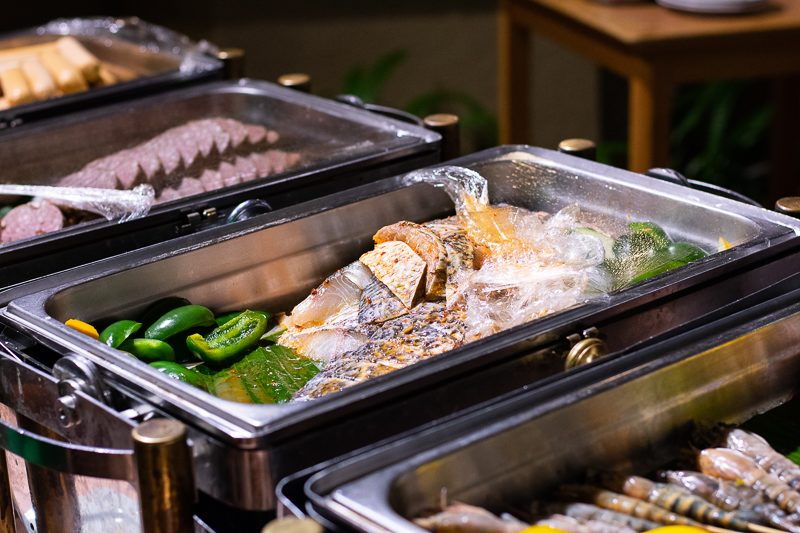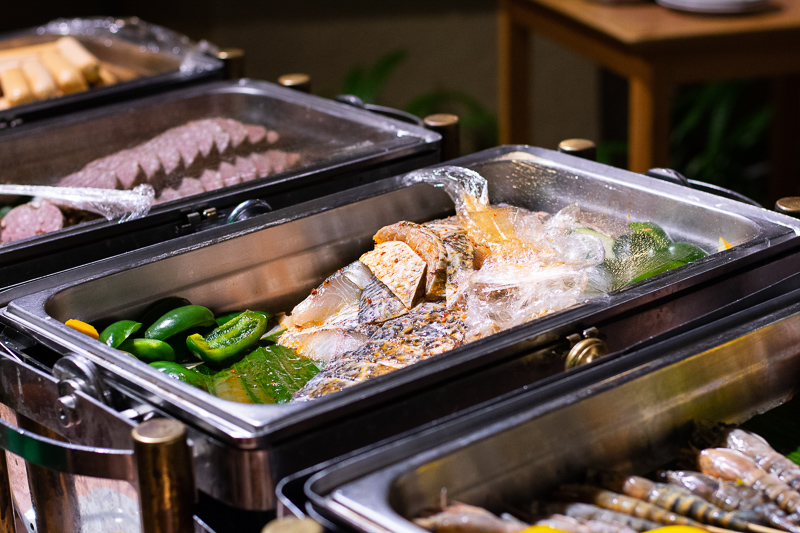 Raw fish, prawns and meat.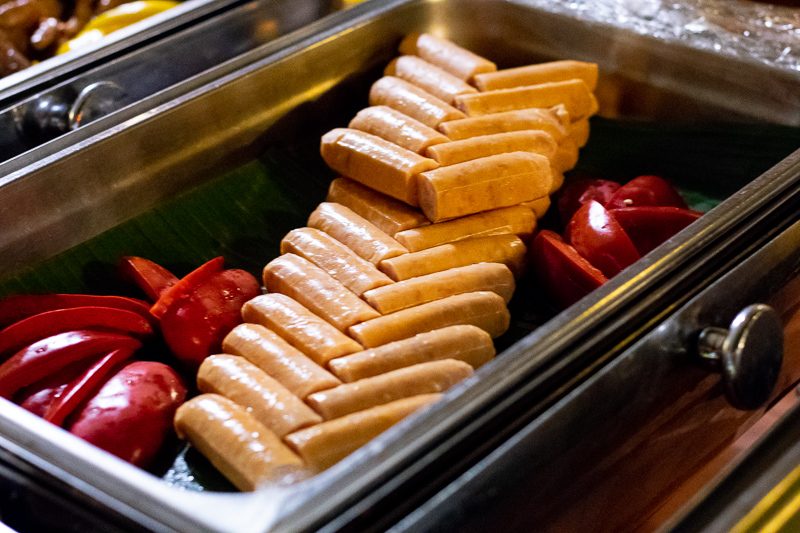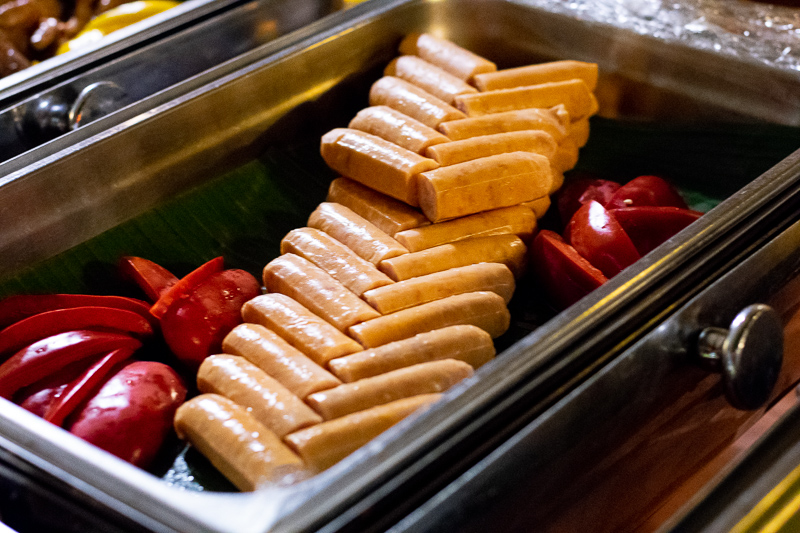 They even have jumbo sausages that you can grill.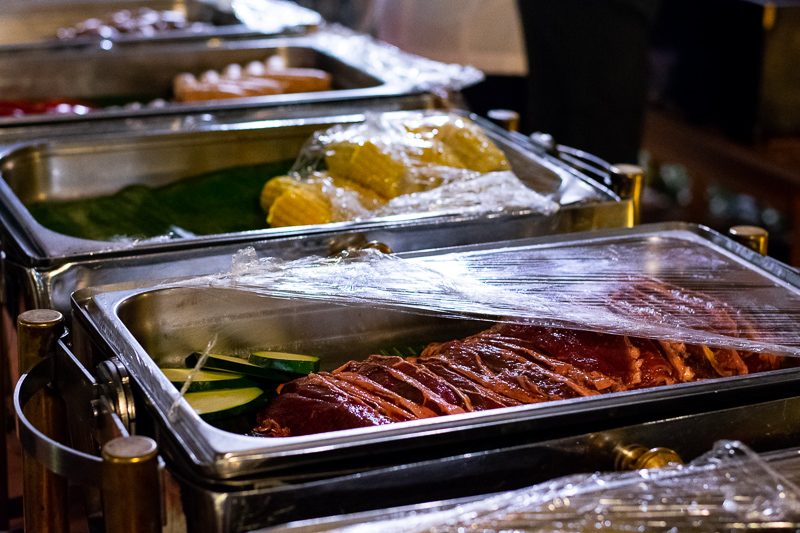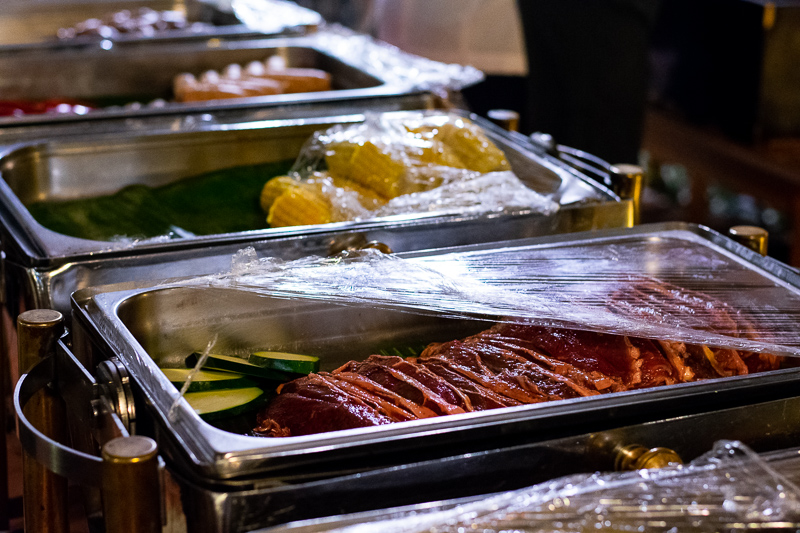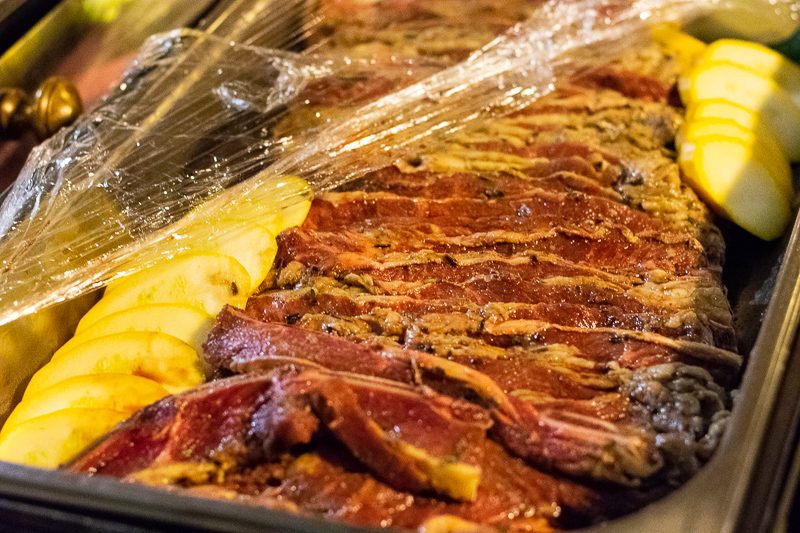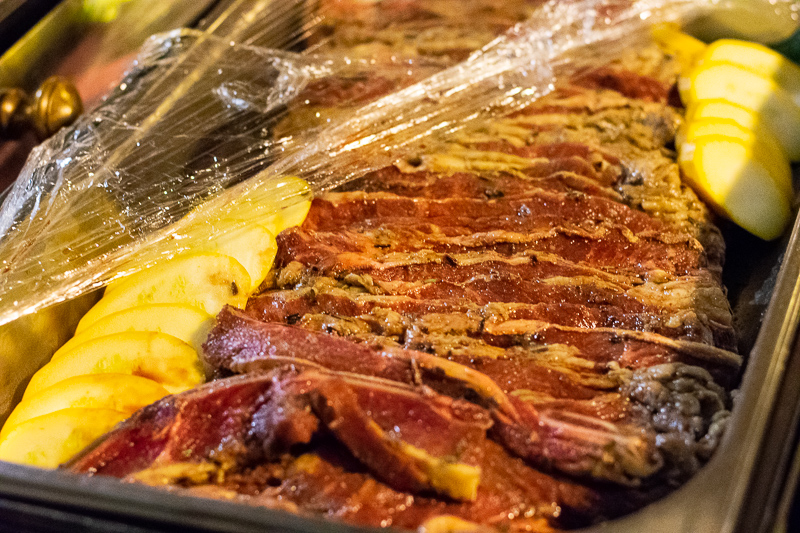 Some of the raw meat. They have corn cobs as well if you like them.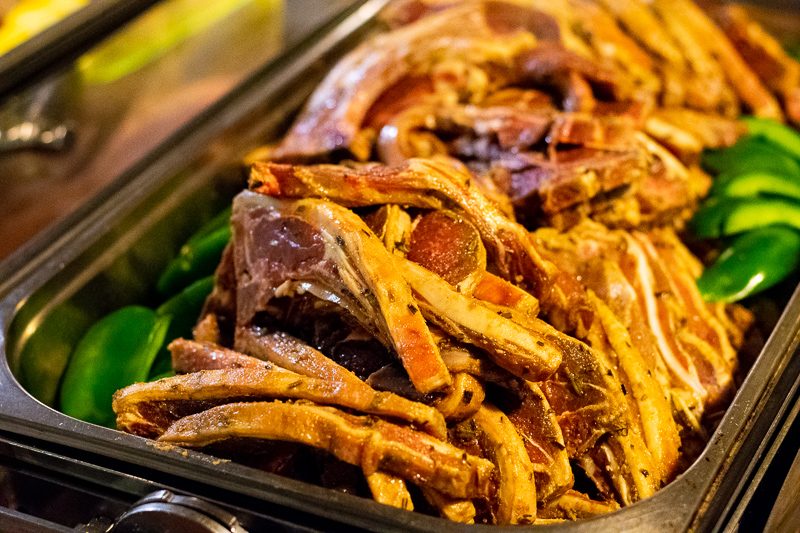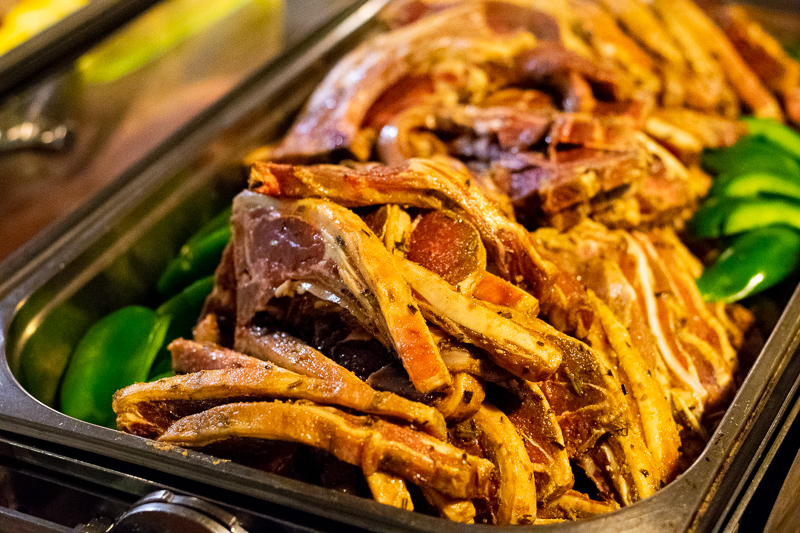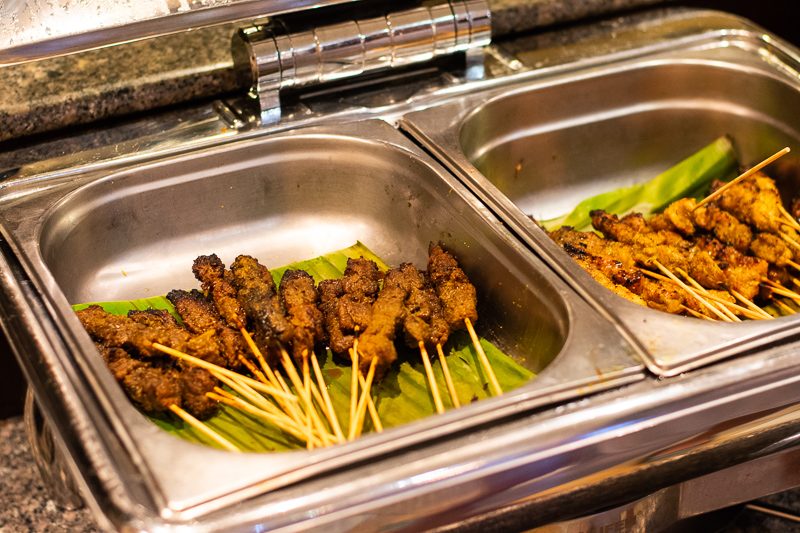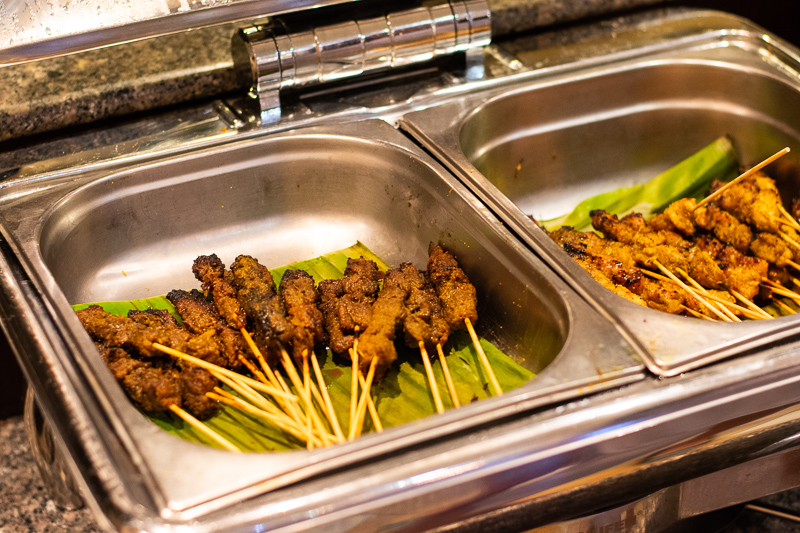 They have beef and chicken satay inside the Resthouse cafe as well with some ketupat and sauce.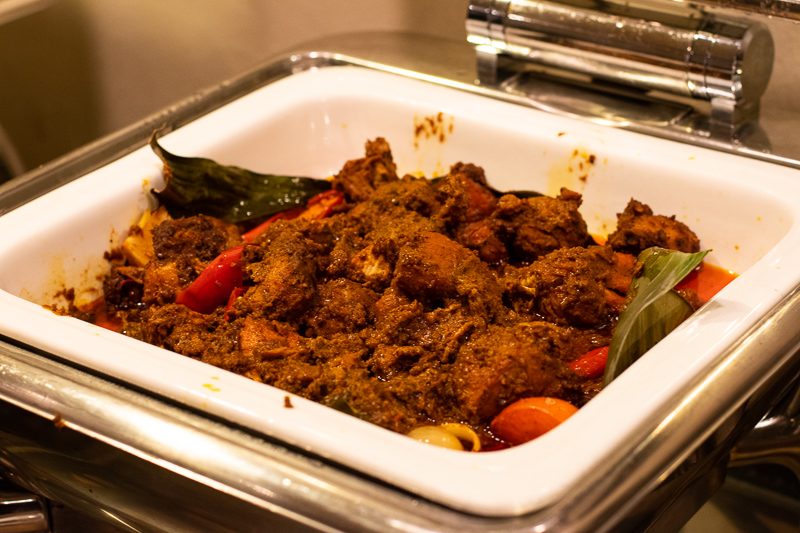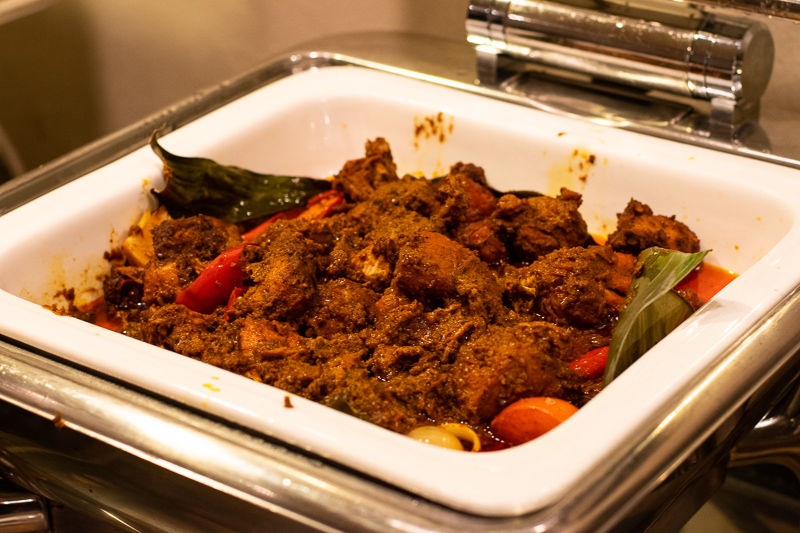 They also have chicken rendang, fish, vegetables and all of these can be eaten with rice. I didn't actually take photos of them but there is a row of main course dishes.
Once you're done with the main course, you can check out their desserts.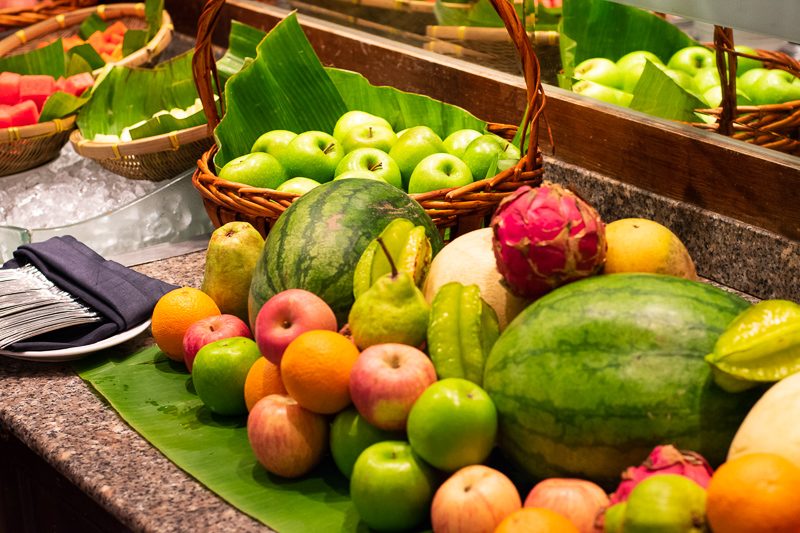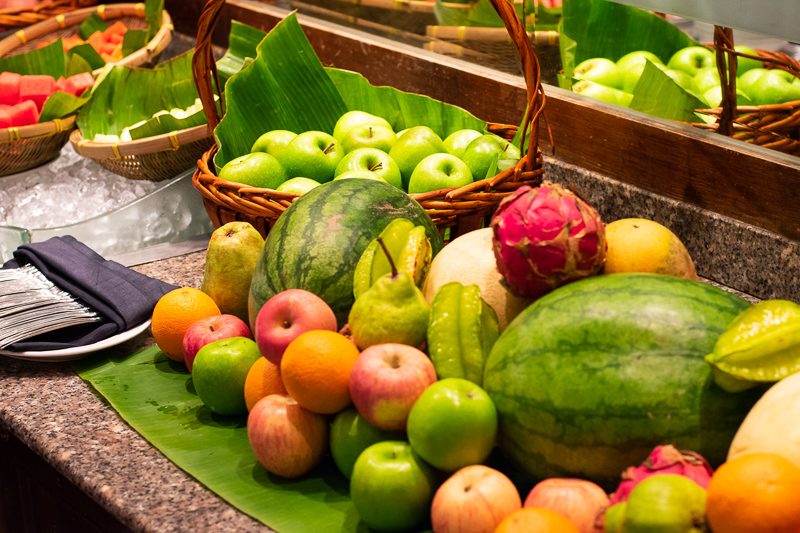 They have all kinds of fruits and Nyonya kuih as dessert.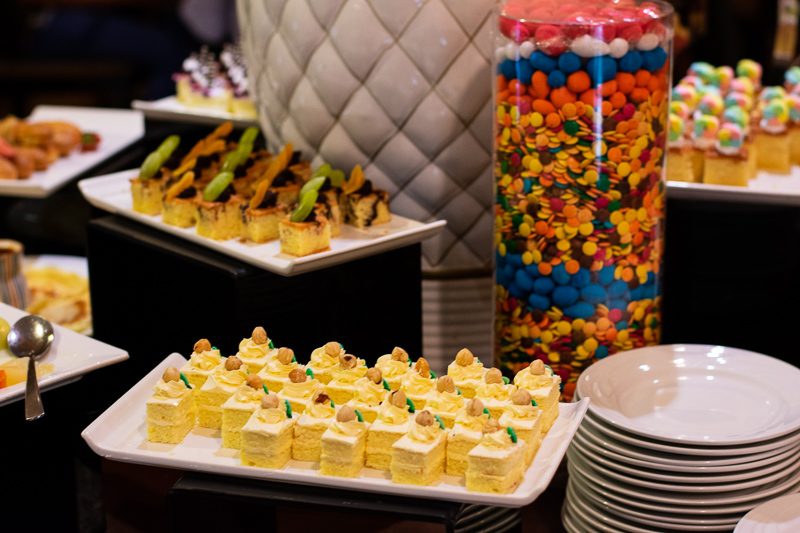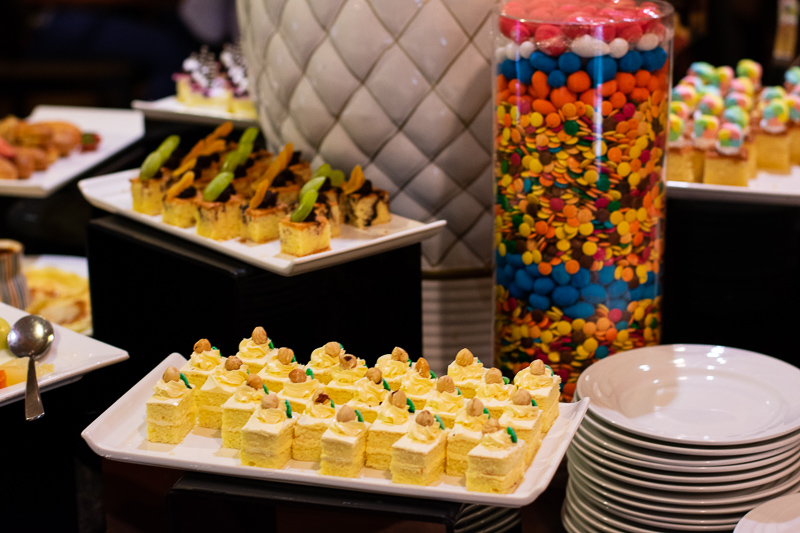 They even have varieties of cake slices for you to sample.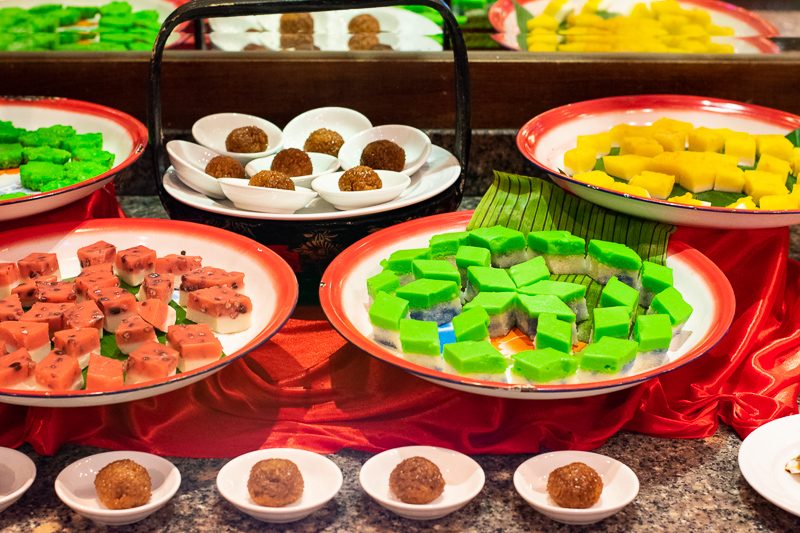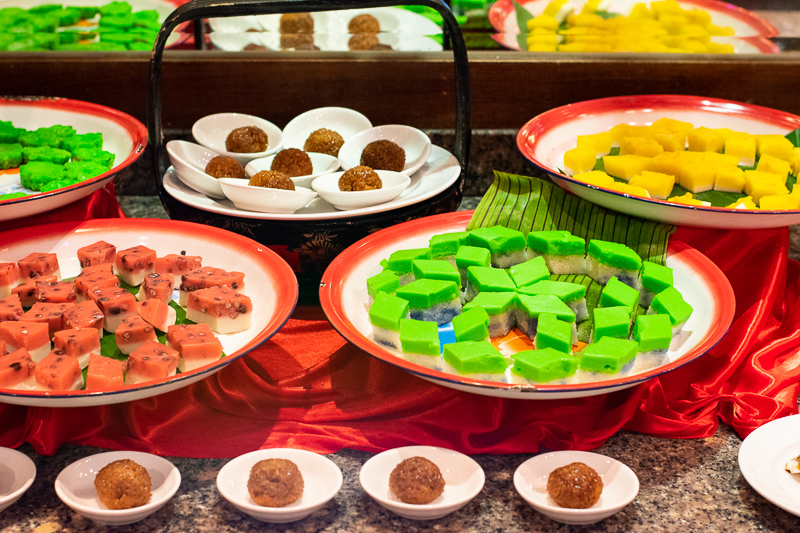 Nyonya kuih is normally quite filling, so you may not want to eat too many of these.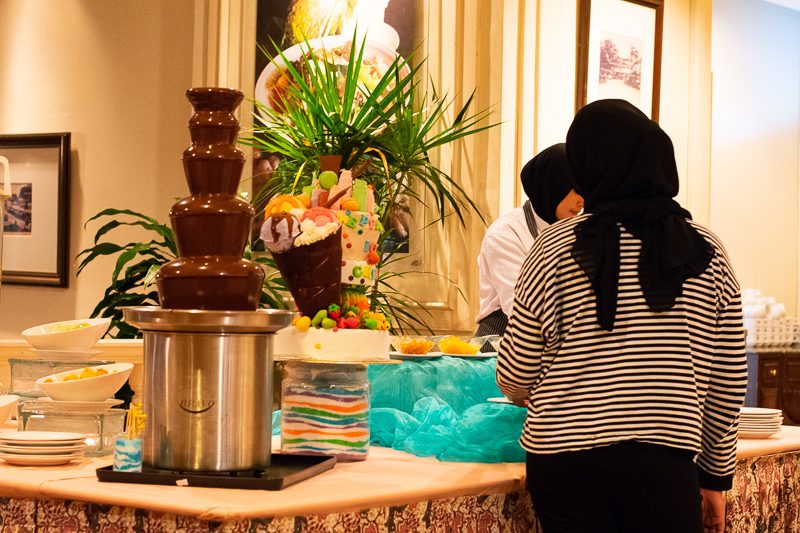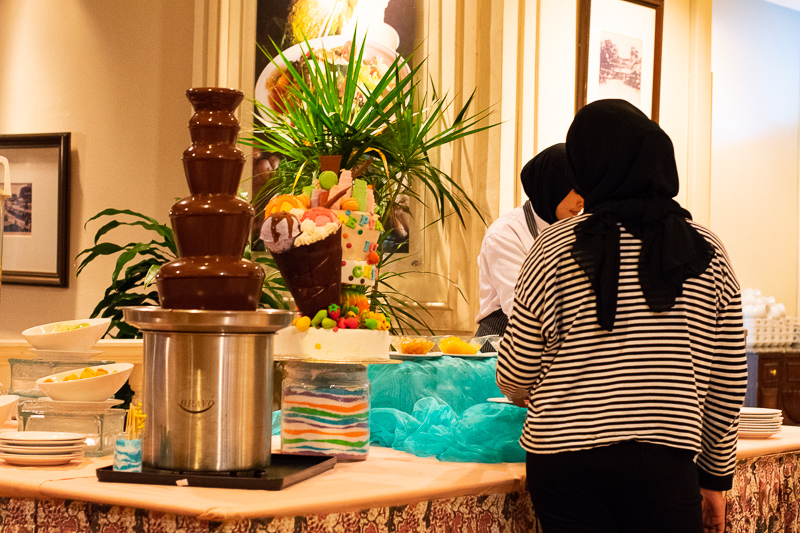 If you like liquid nitrogen type of ice cream, she can prepare it for you. Just choose the ingredients you love and hand it to her and she'll make ice cream out of it.
They even have chocolate fountain beside it for the kids.
Overall, the buffet dinner at Hotel Equatorial is quite satisfactory as they have a wide variety of dishes. The food inside the cafe is already almost sufficient but they made it much better with the barbecued food that you can take outside.
If you love meat, then this International themed buffet is definitely worth the money. They have plenty of lamb, beef, chicken, fish and prawns for all the carnivores.
The price of the buffet was RM 68 nett, which is kinda cheap.
Location: Bandar Hilir, 75000 Malacca (near Dataran Pahlawan / Hotel Majestic)
Ratings:
Food: 8.1 / 10
Service: 8.2 / 10
Ambience: 8 / 10
---
Related articles:
Shangri-La Hotel Singapore Buffet Review
What To Eat For Dinner In Melaka – 9 Places You Should Try