Home Invasion is a side mission in Tom Clancy's Ghost Recon: Breakpoint.
Your task is to look for survivors in Drone Station W071 and to eliminate the drones.
Here's a walkthrough of Home Invasion in Ghost Recon Breakpoint.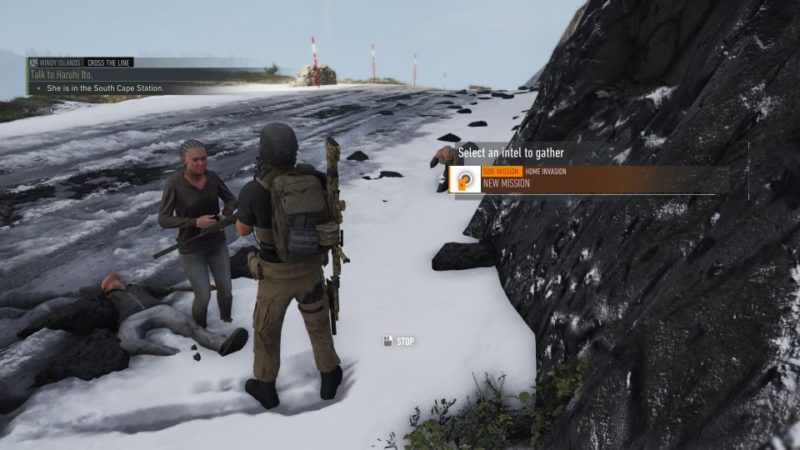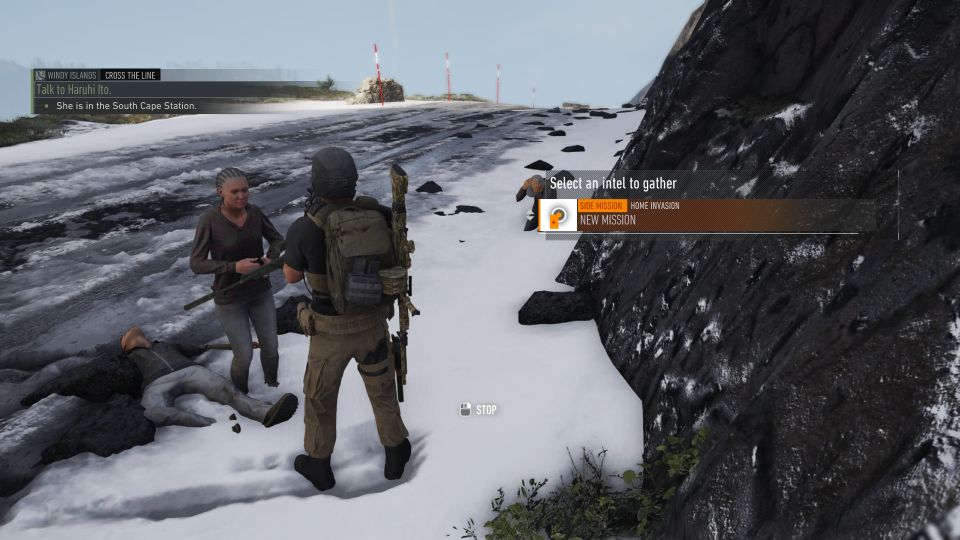 Head to Drone Station W071
After starting the mission, go to Drone Station W071. It's located at the southwest end of Silent Mountain province.
The location is shown in the map below.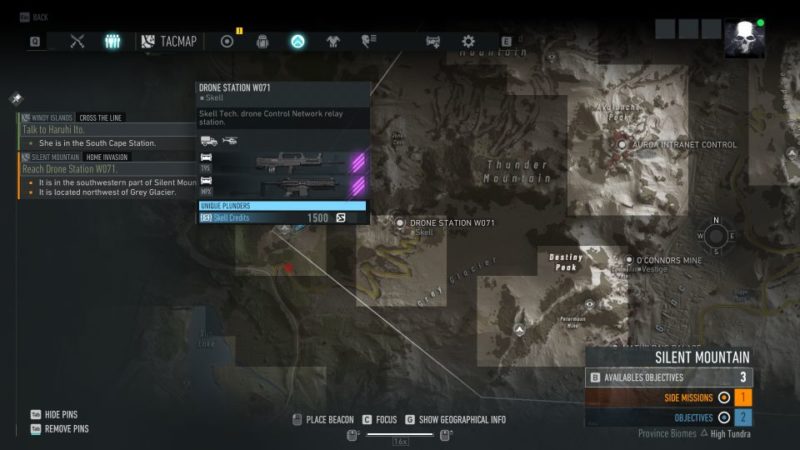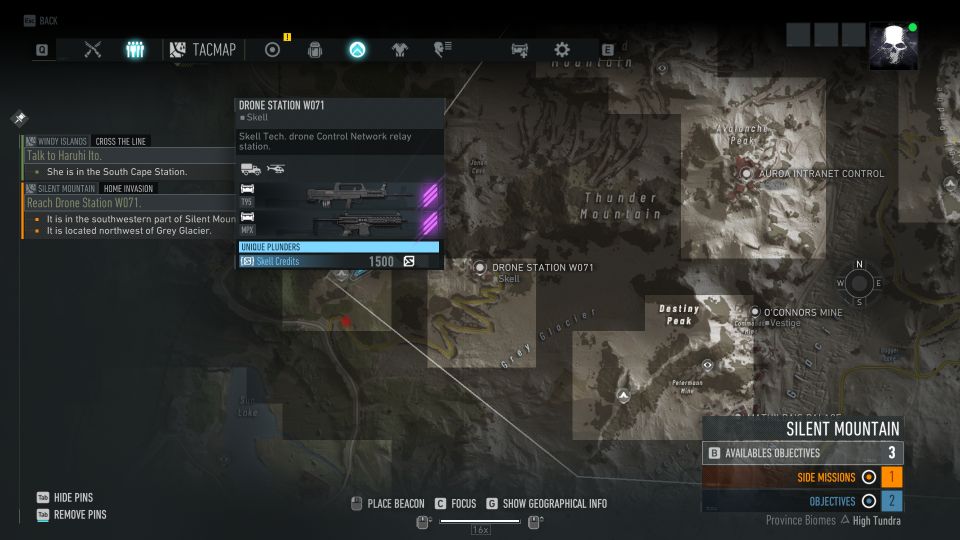 You can take a helicopter there as it's located quite high up.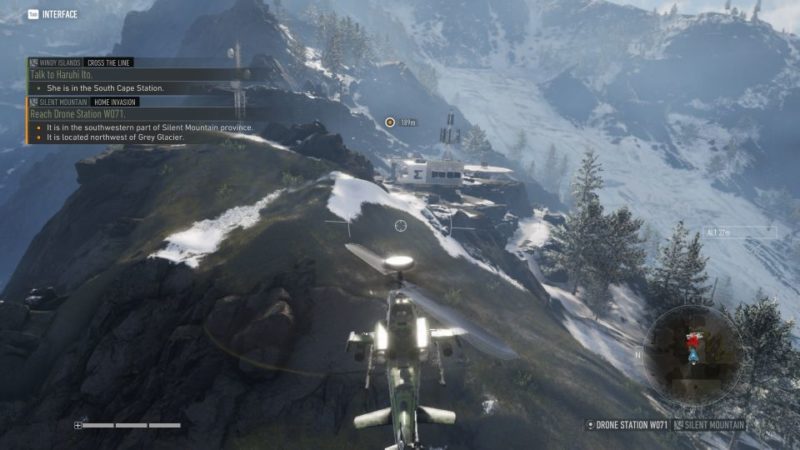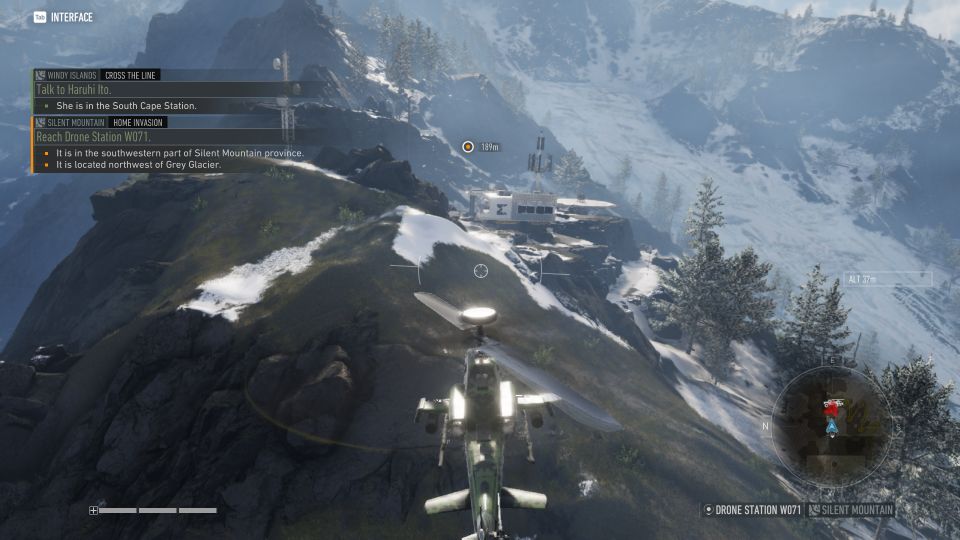 Destroy the flying drones.
Inside the base, you'll find six automated turrets. There will also be flying drones. Try to eliminate all of the flying drones first using a suppressor to avoid detection.
Once the flying drones are gone, the turrets won't aim at you without detection.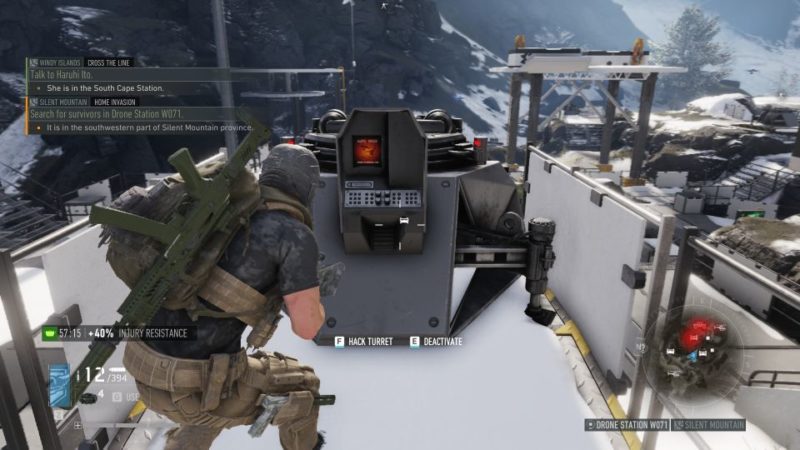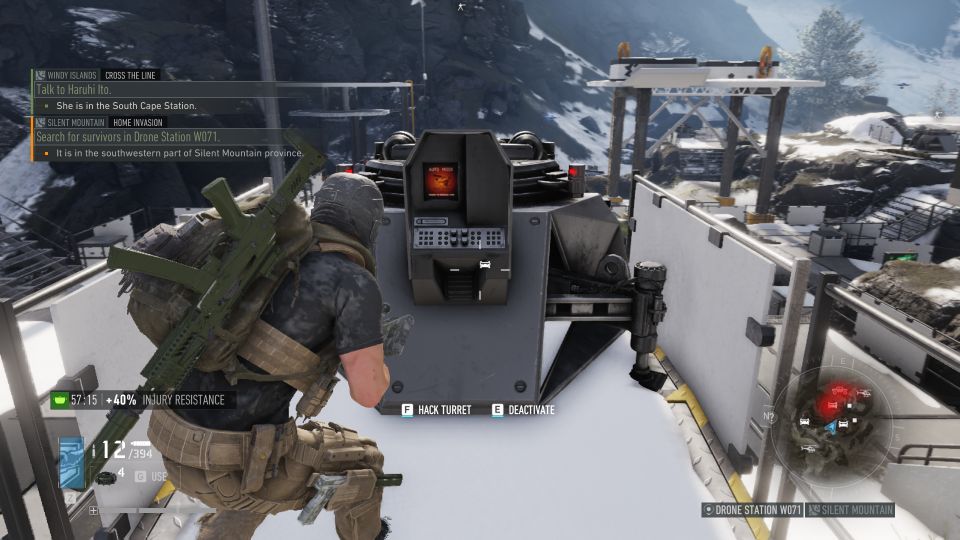 Search for survivors
You will find the survivor(s) at the basement of the Drone Station.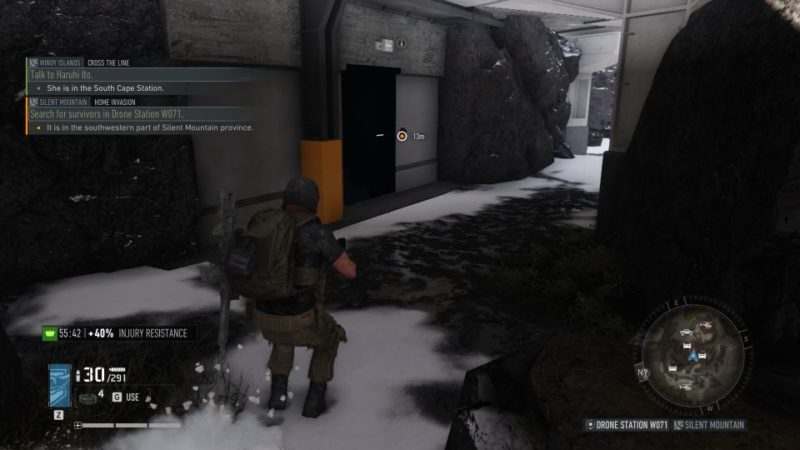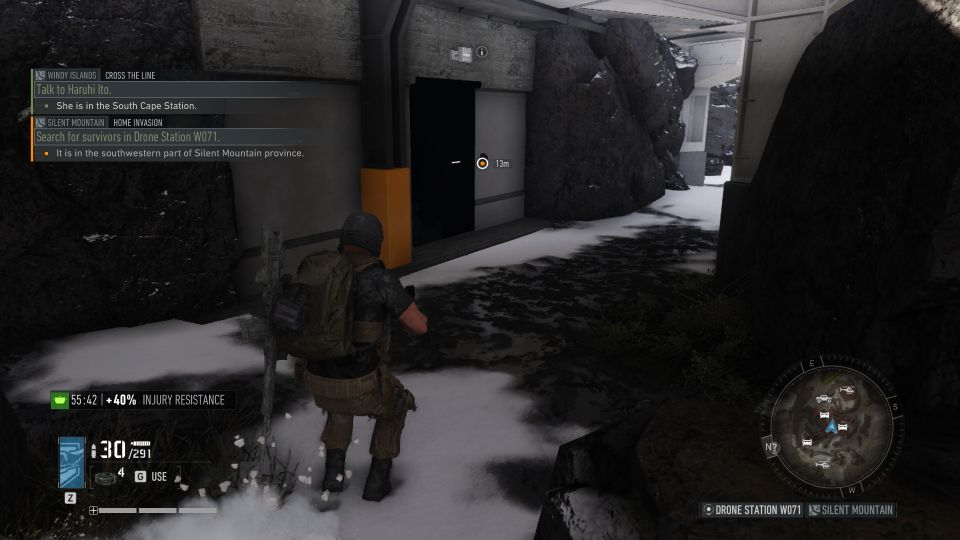 Destroy all automated turrets
If you haven't destroyed the turrets earlier, destroy them now. There are six automated turrets. Just shoot at them.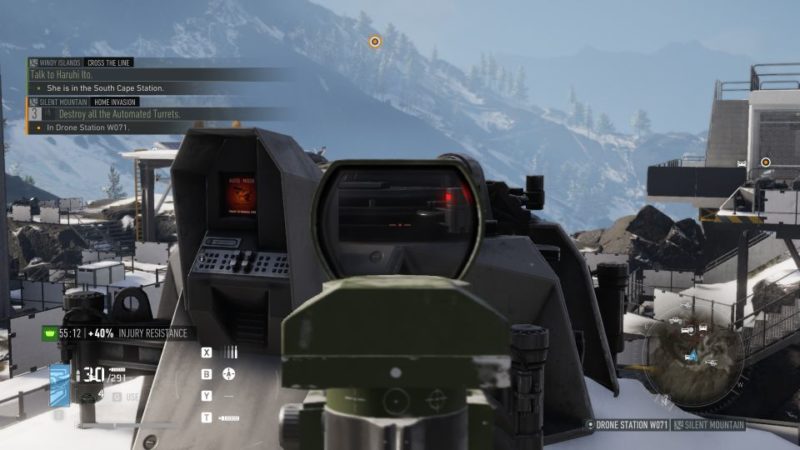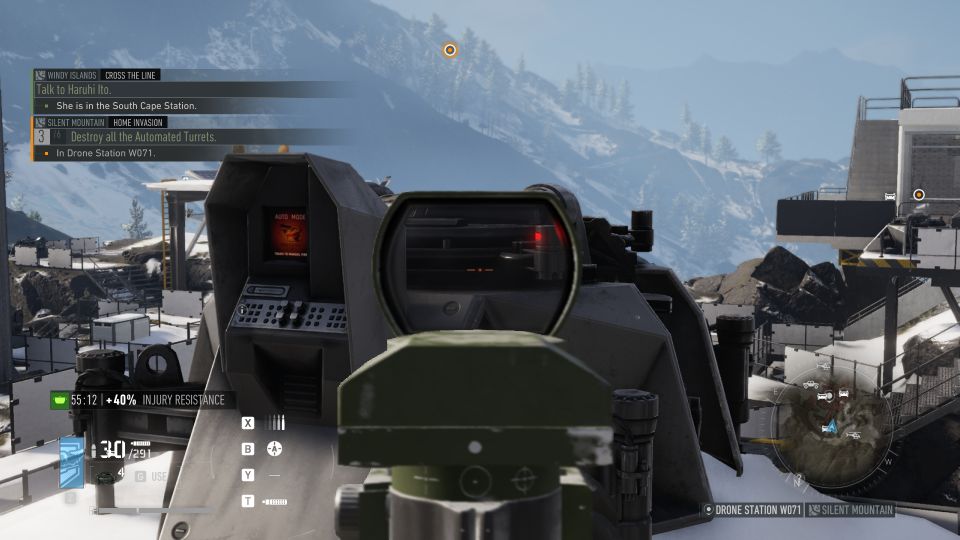 Talk to the survivor
Once the automated turrets are gone, speak to the survivor.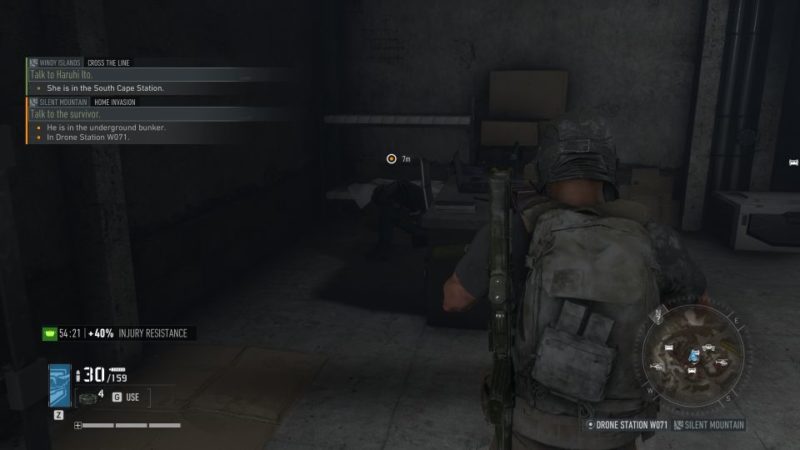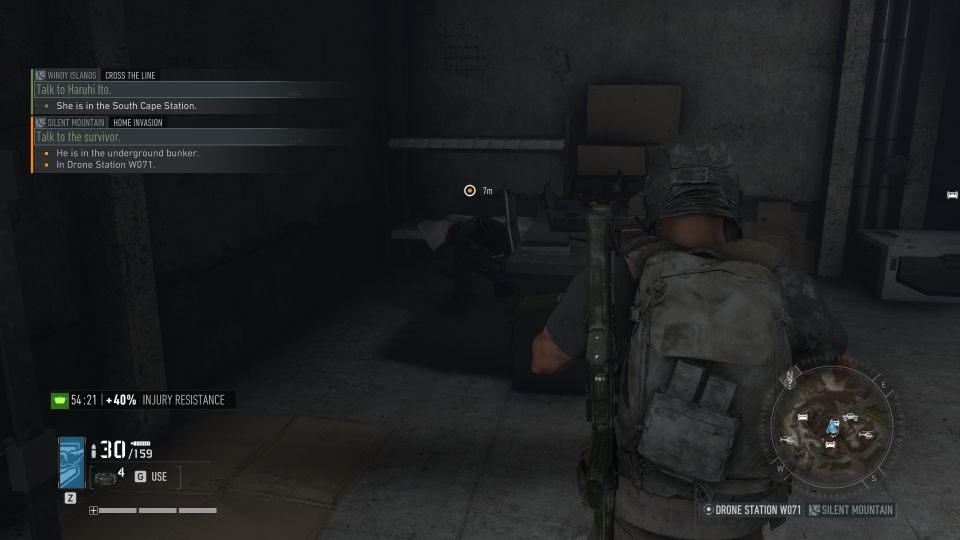 The mission completes here. You will get Skell Credits and a title Chessmaster.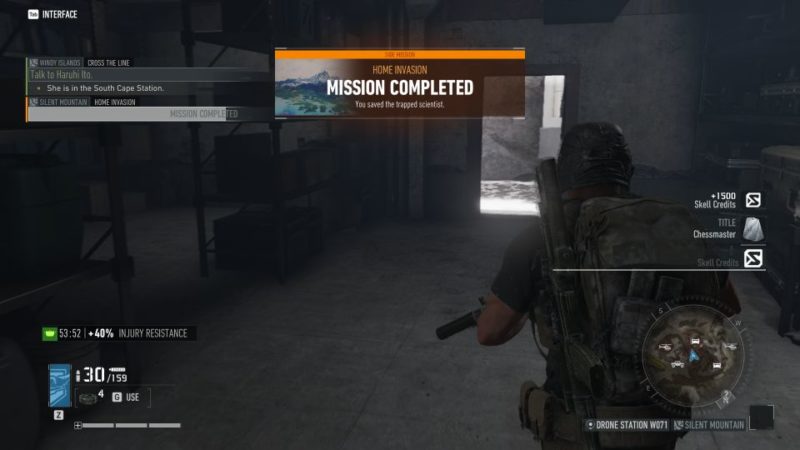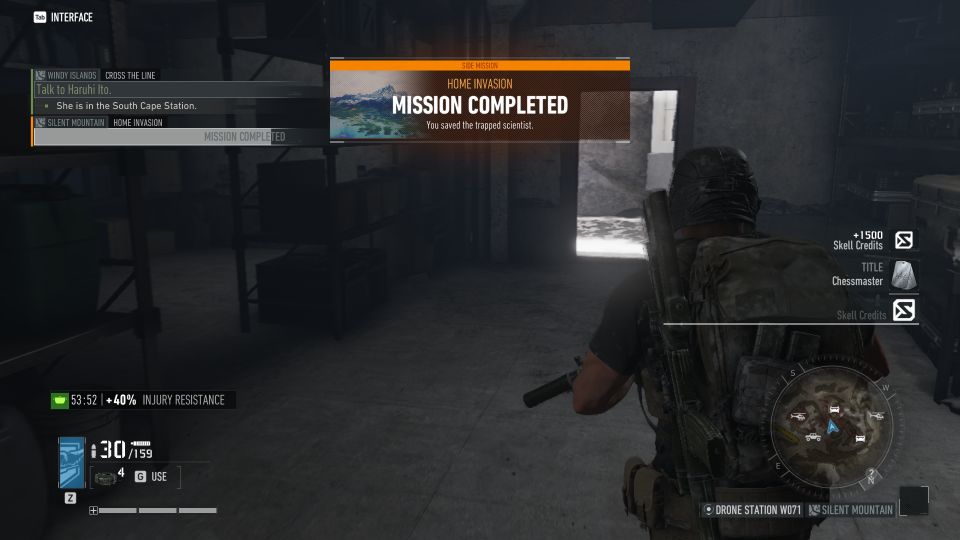 ---
Related articles:
The Pentagon Main Mission: Division 2 Walkthrough
Pentagon Breach Side Mission – The Division 2 Walkthrough
A Soul In Rest: Ghost Recon Breakpoint Walkthrough
Get The Scoop! – Ghost Recon Breakpoint Walkthrough