Holy Spirits is a side mission you will receive in Athenas in Borderlands 3.
Your task is to help the monk (Mendel) solve the infestation problem under the distillery.
This is a walkthrough of Holy Spirits in Borderlands 3.
This mission is recommended for level 13 and above.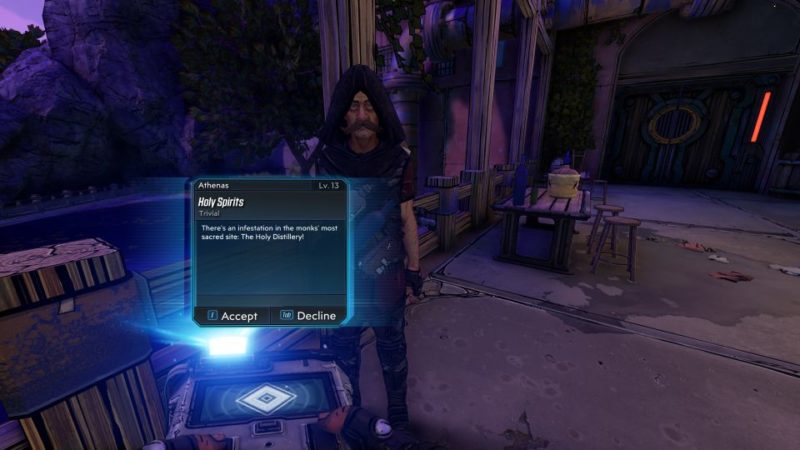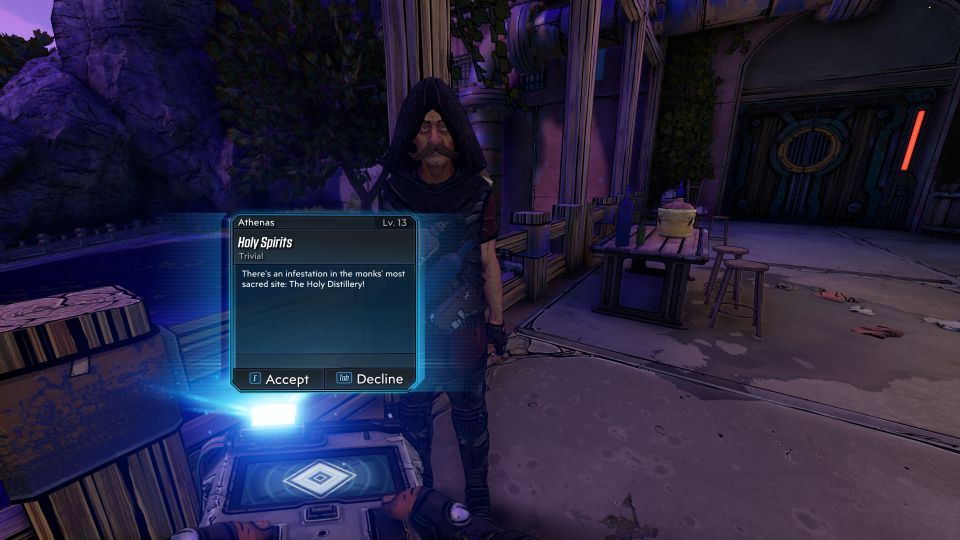 Get to Athenas
To begin the mission, talk to the monk at the Holy Distillery. He is in Athenas.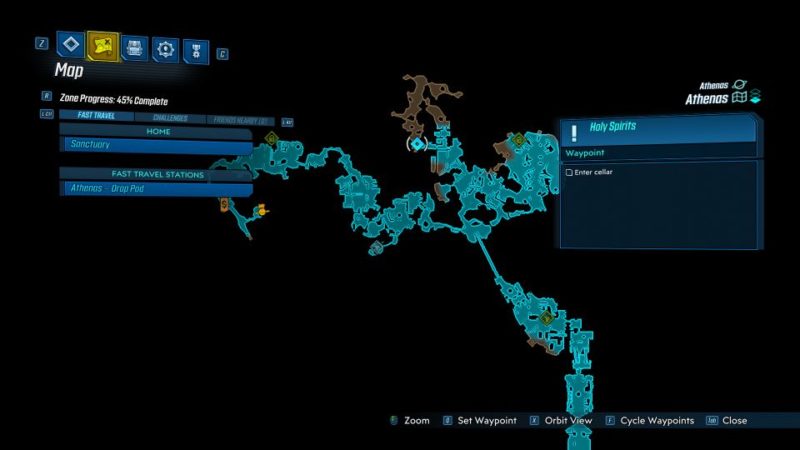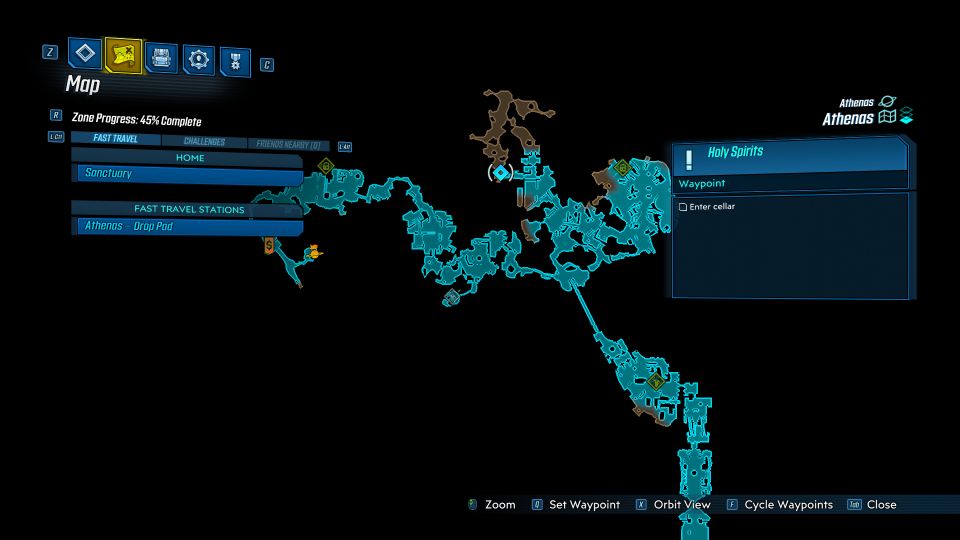 After spawning at the drop pod area, you'll have to go through at least 2 or 3 groups of Maliwan soldiers. You can probably avoid them by running quickly if you don't wish to fight.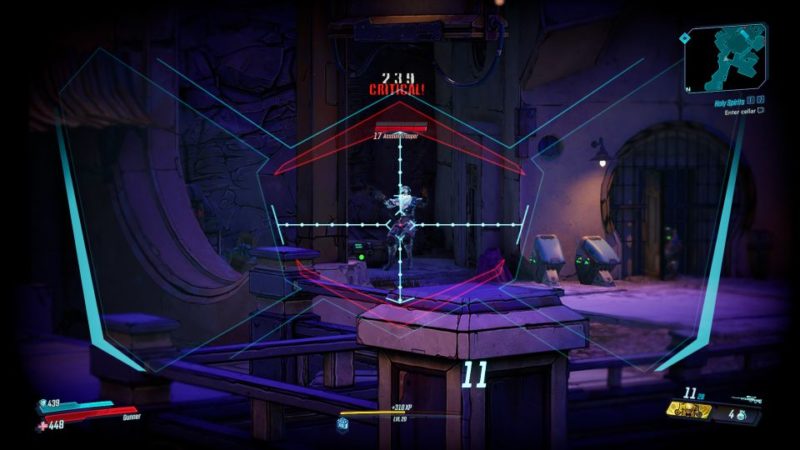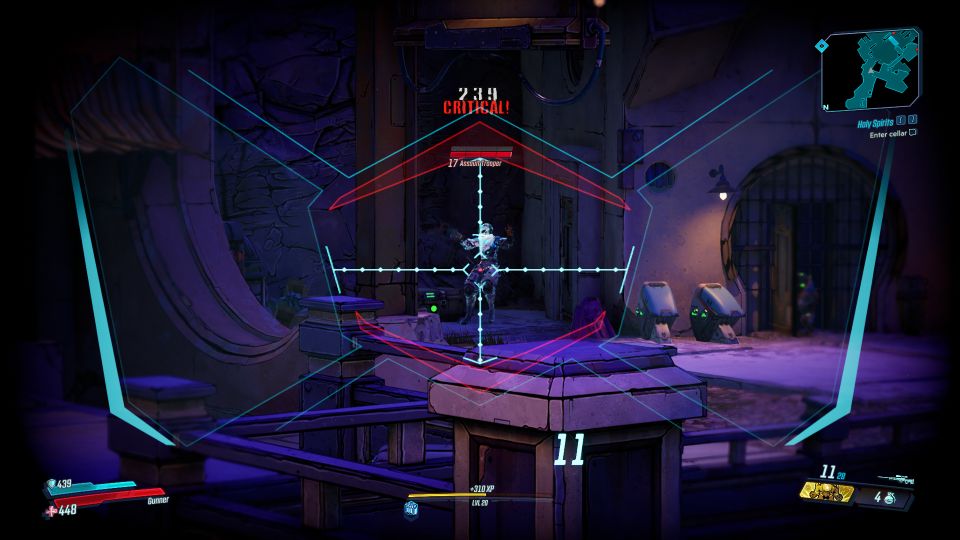 Head towards the Storm Brewin building. Mendel is inside.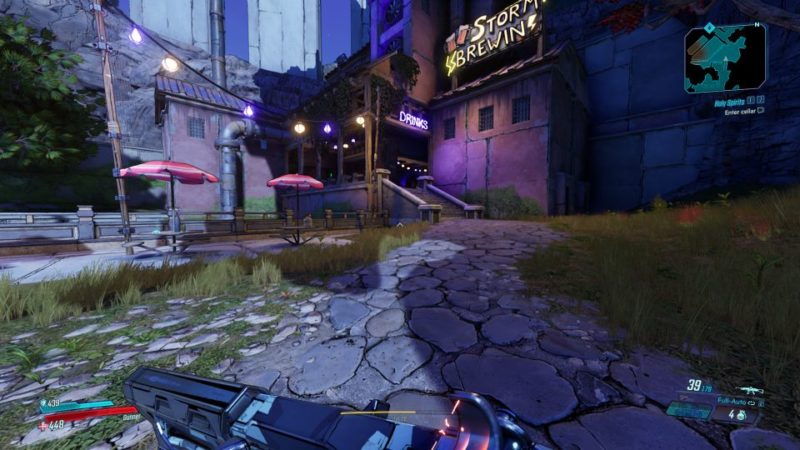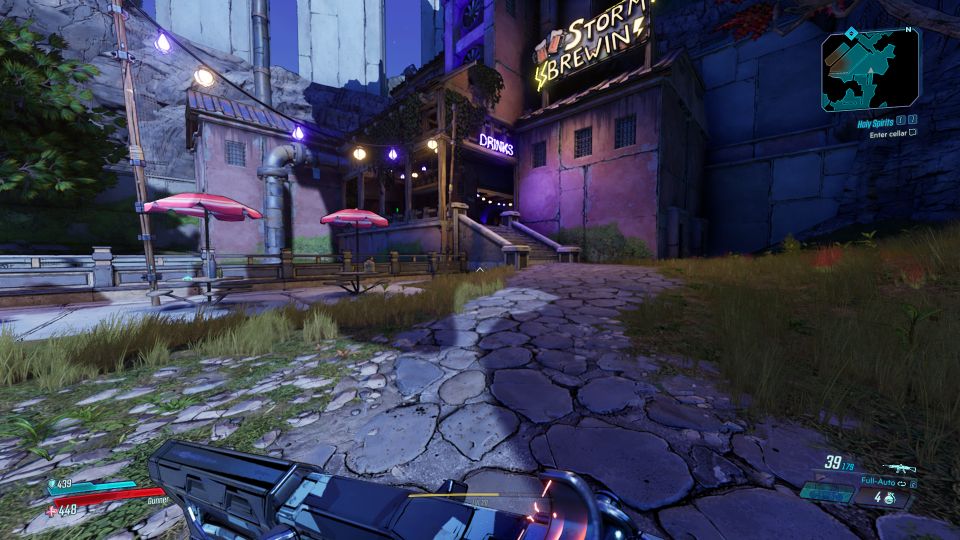 Enter the cellar
After beginning the mission, head into the cellar. You'll immediately see many ratch stuff down here.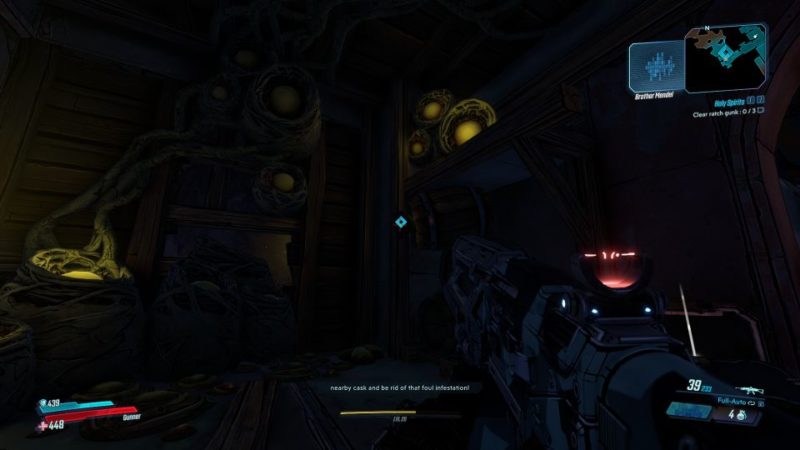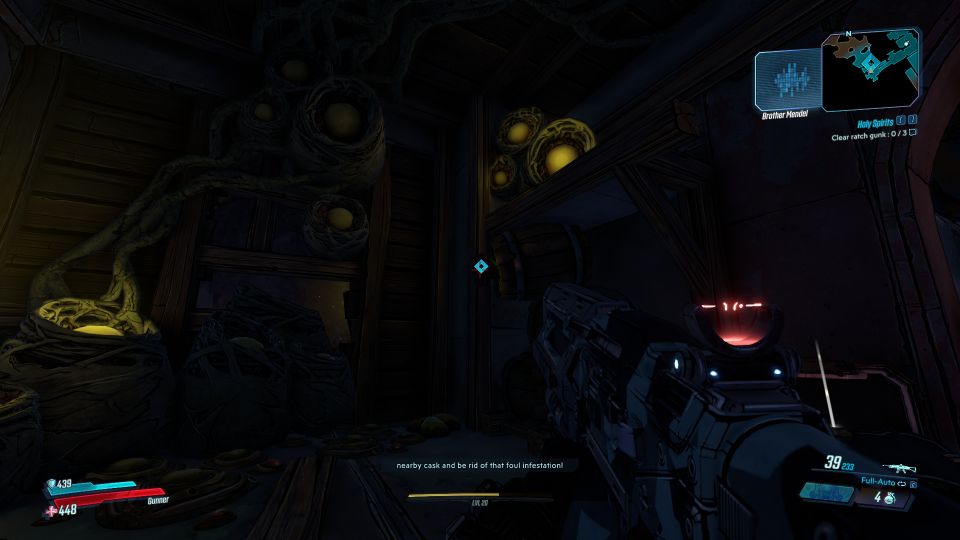 Clear ratch gunk and kill ratch broodmothers
Your task is to clear out 3 ratch gunks and kill 3 ratch broodmothers. The place is pretty small, so you won't get lost.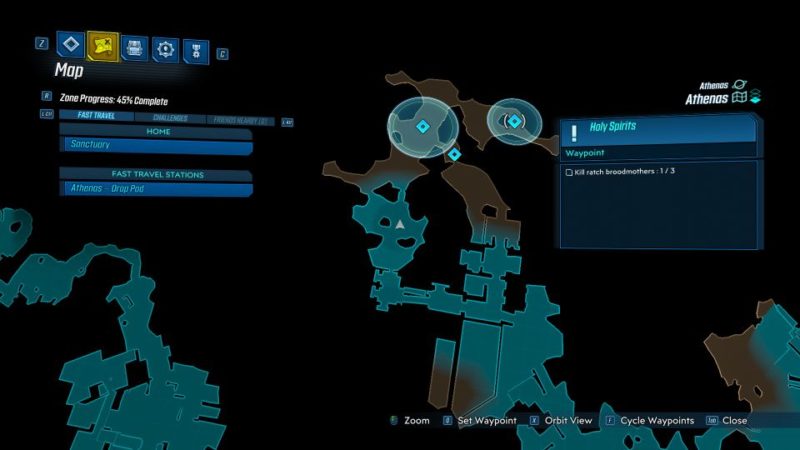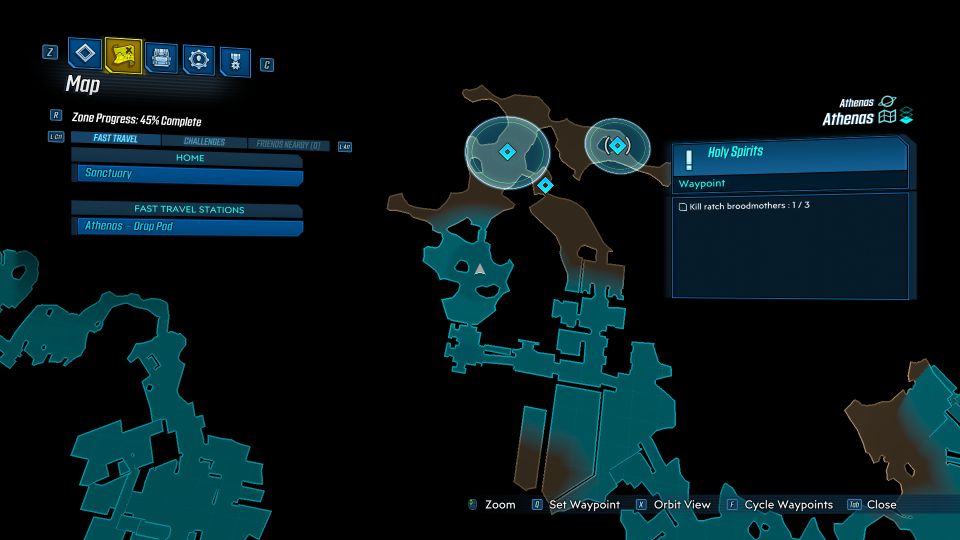 Just shoot anything that moves basically.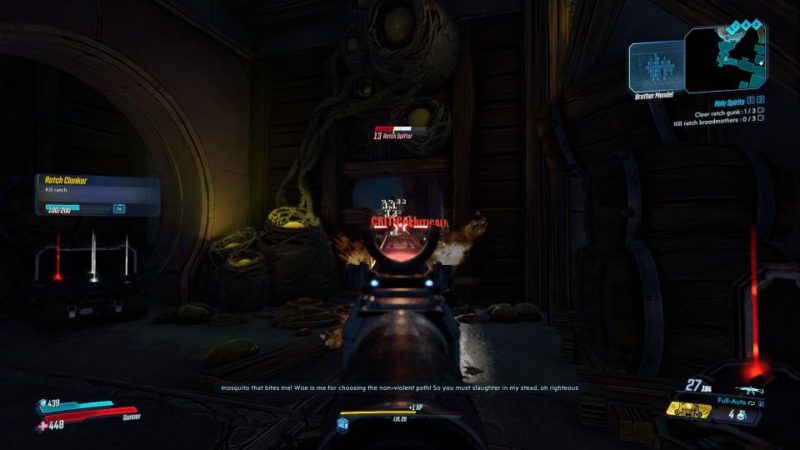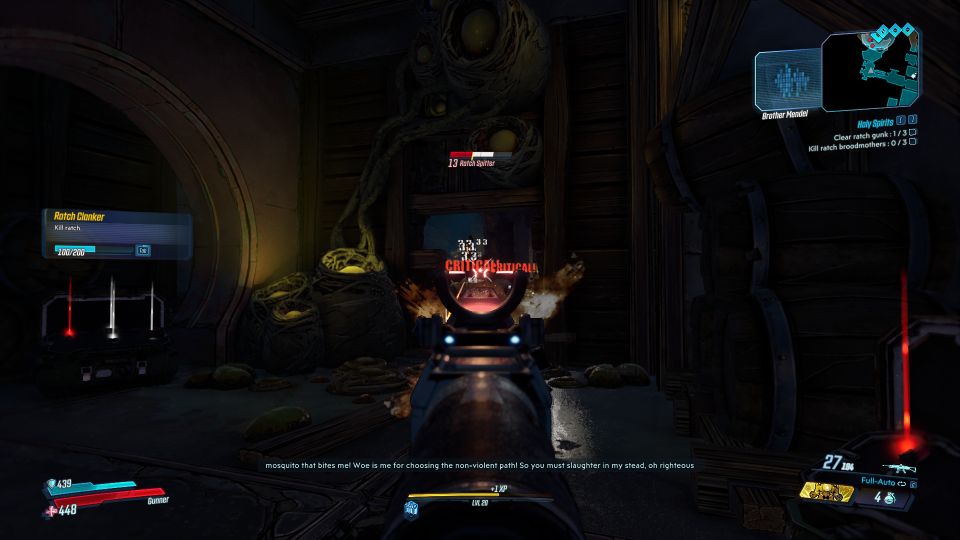 Harvest intoxicated ratch livers
Another objective that is optional is to harvest the ratch livers. Doing optional objectives will normally give you extra rewards.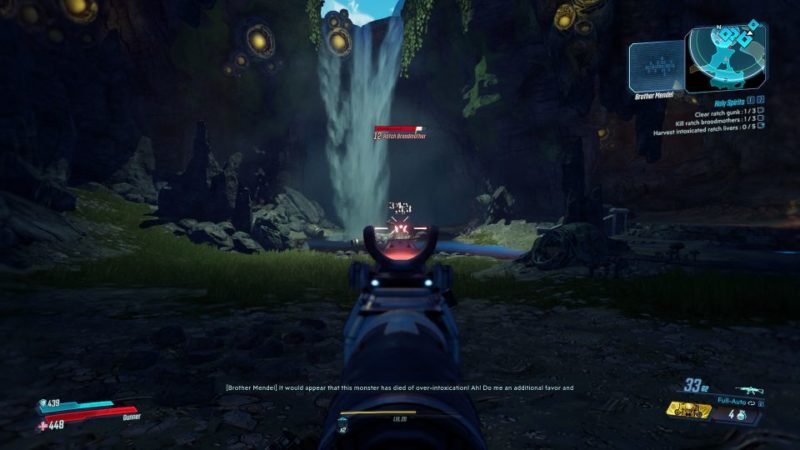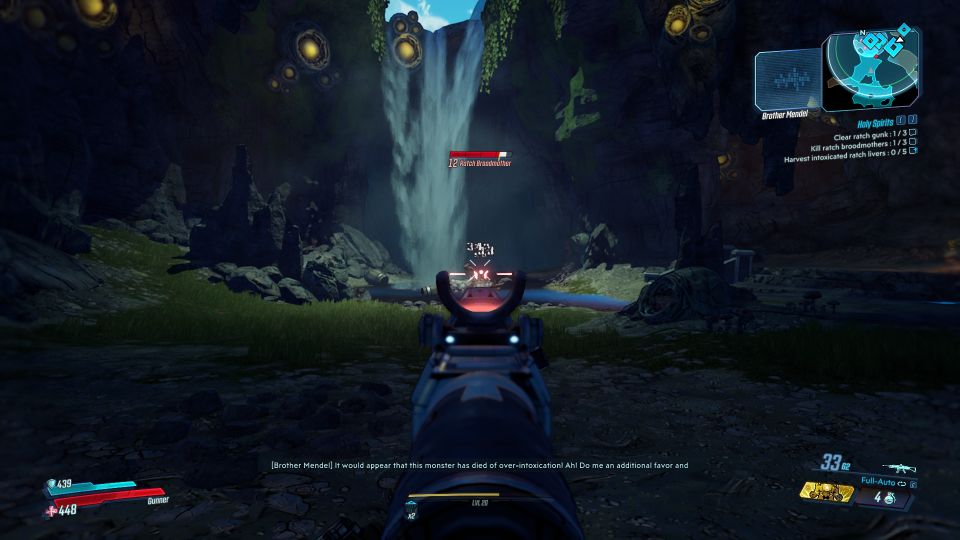 The image below shows what these livers look like. To harvest the liver, melee it.
There are five of them within the big blue circle on your radar.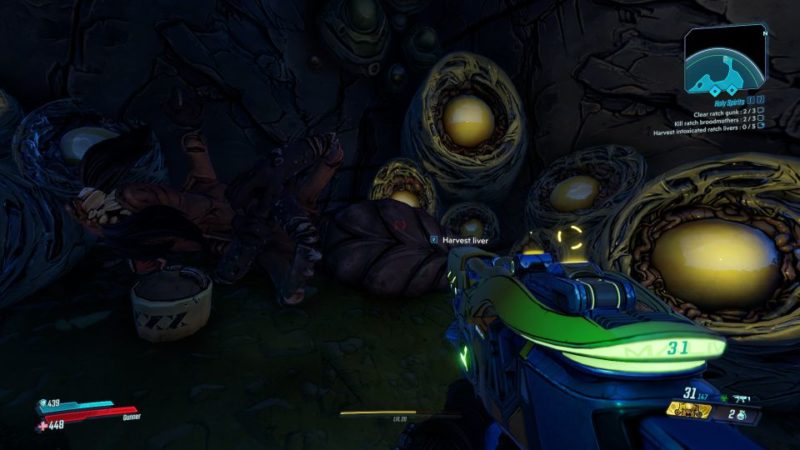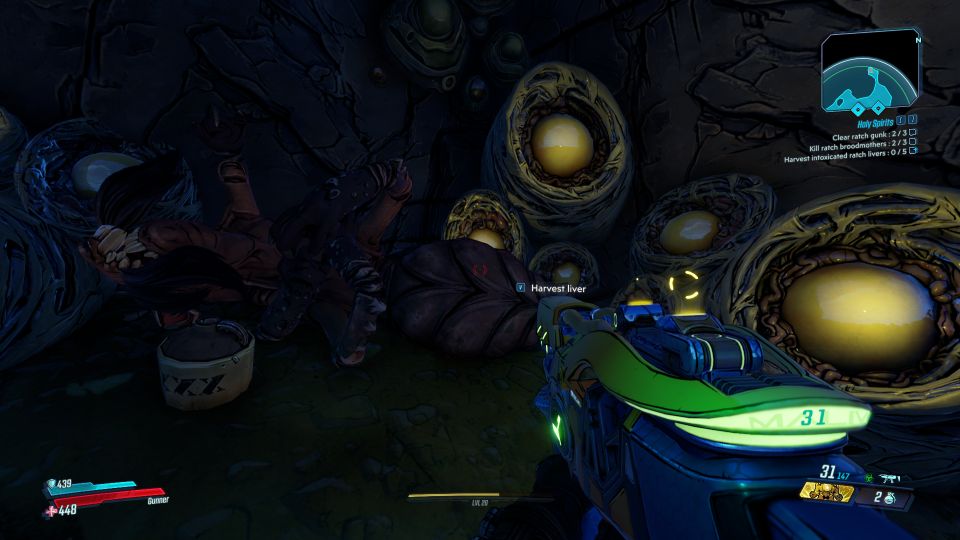 Kill ratch nest and take bell striker
Your next objective is to kill the ratch nest. Once it's dead, pick up the bell striker from its body.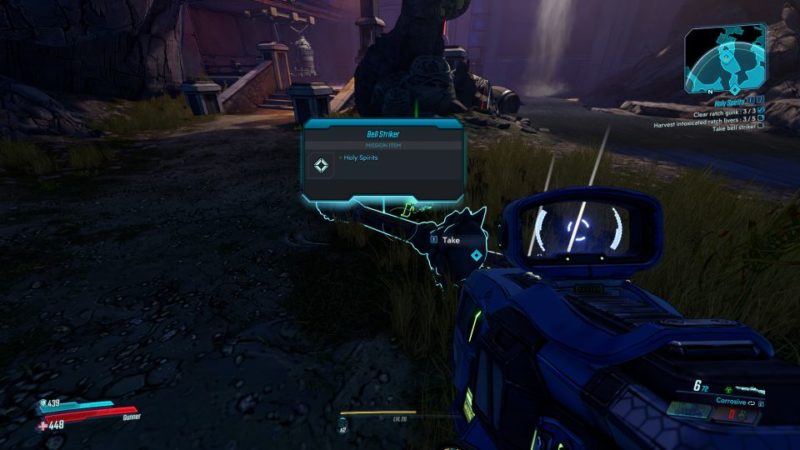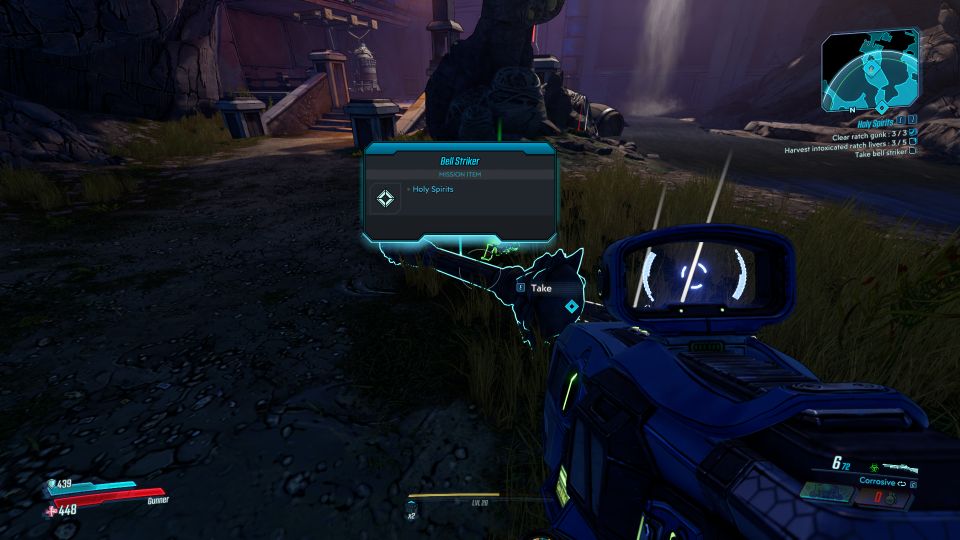 Ring the bell
Put the bell striker where it should be and ring the bell.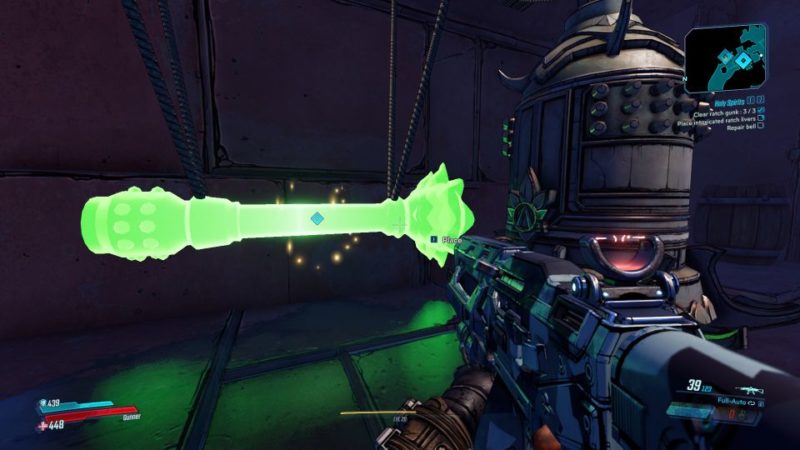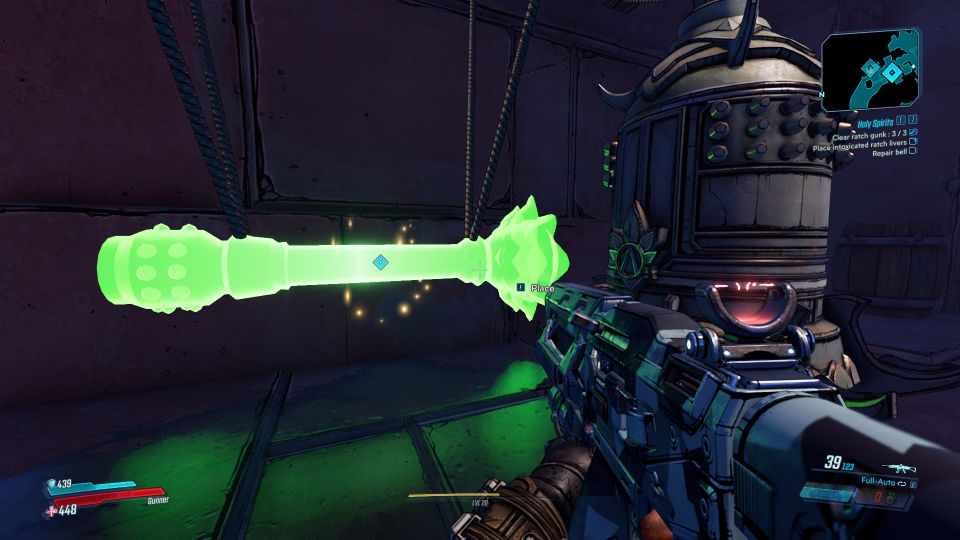 Place intoxicated liver
After the door opens, head to the next area and put the intoxicated liver in the bin (if you collected them).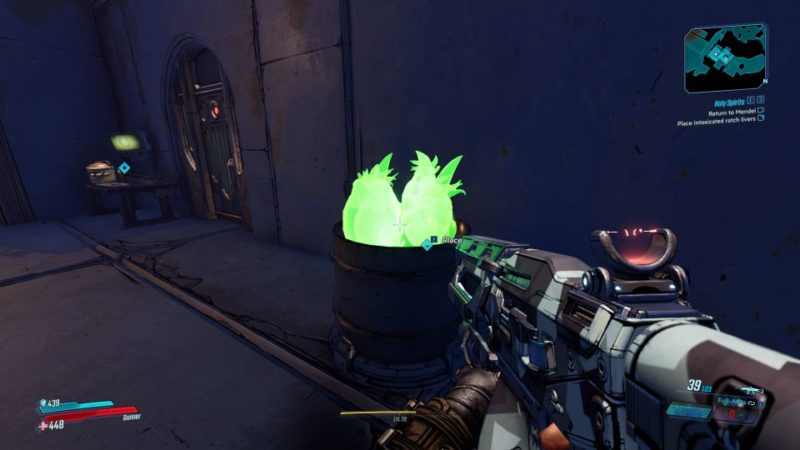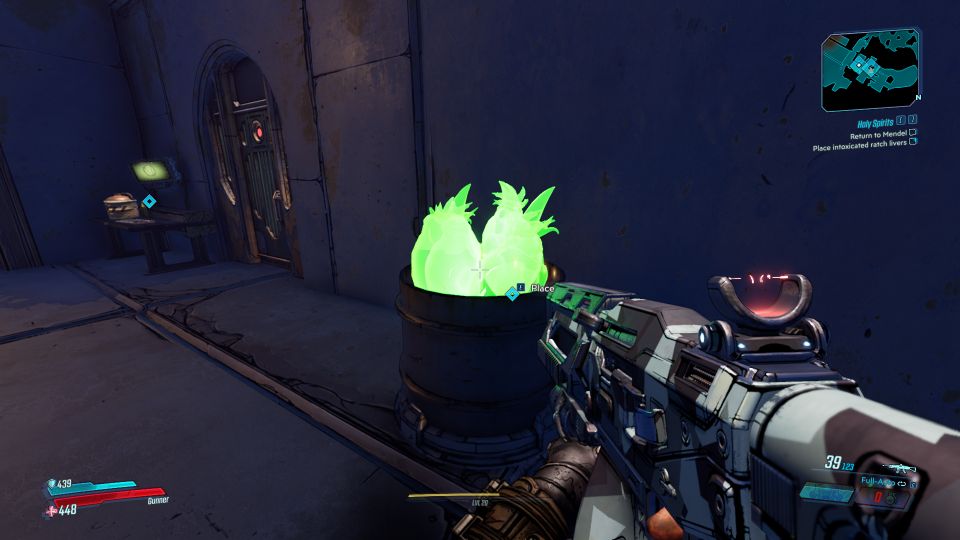 Talk to Mendel
Return to Mendel (monk) and speak with him to claim your reward.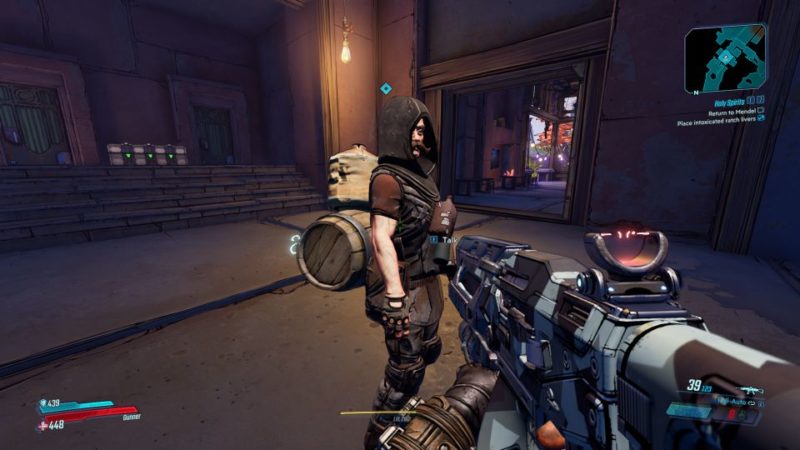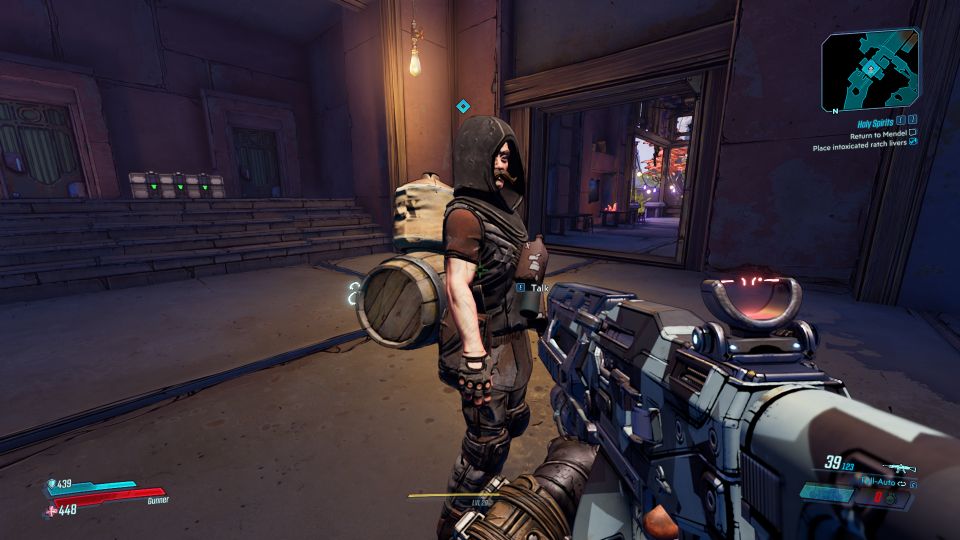 The mission completes here. You'll get an extra reward if you harvested the livers.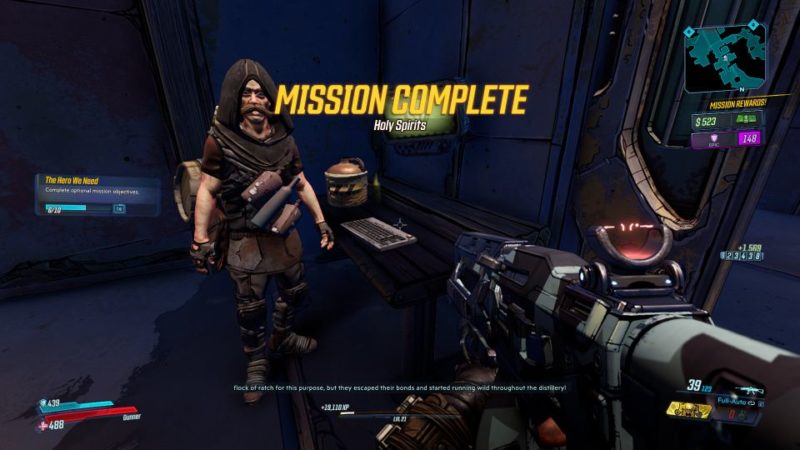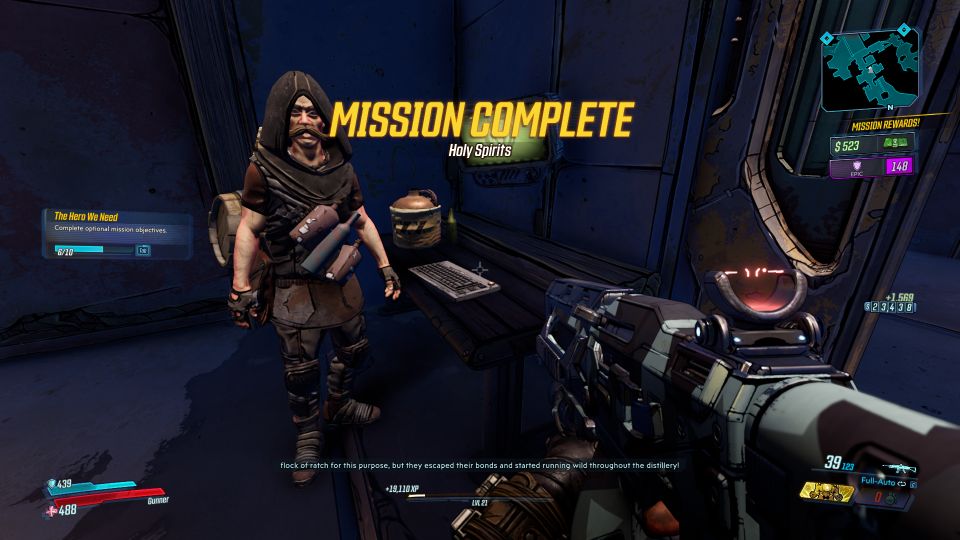 ---
Related articles:
Beneath The Meridian: Borderlands 3 Walkthrough And Guide
Ratch'd Up: Borderlands 3 Walkthrough And Guide
Atlas, At Last: Borderlands 3 Walkthrough And Guide
Space-Laser Tag: Borderlands 3 Walkthrough And Guide
Invasion Of Privacy: Borderlands 3 Walkthrough And Guide
Porta Prison: Borderlands 3 Walkthrough And Guide