In One Piece, bounties make a good indication of how strong a character can be, but it's no definite measure.
It's basically how much the World Government is willing to pay to get rid of those people.
This means admirals and other characters (e.g. Garp) on the government's side will normally not be given bounties.
Nonetheless, here are some of the highest bounties in One Piece, updated after episode 957.
7. Luffy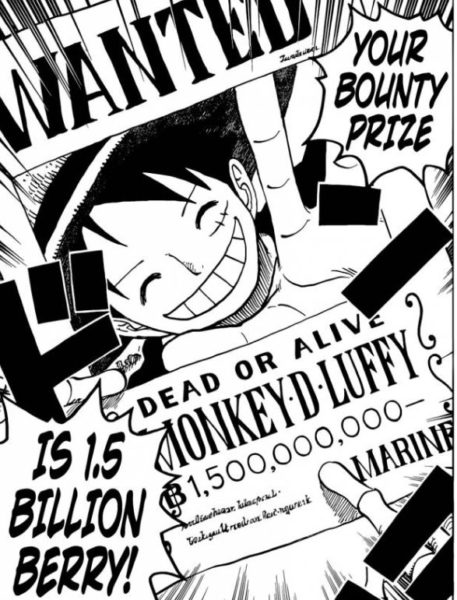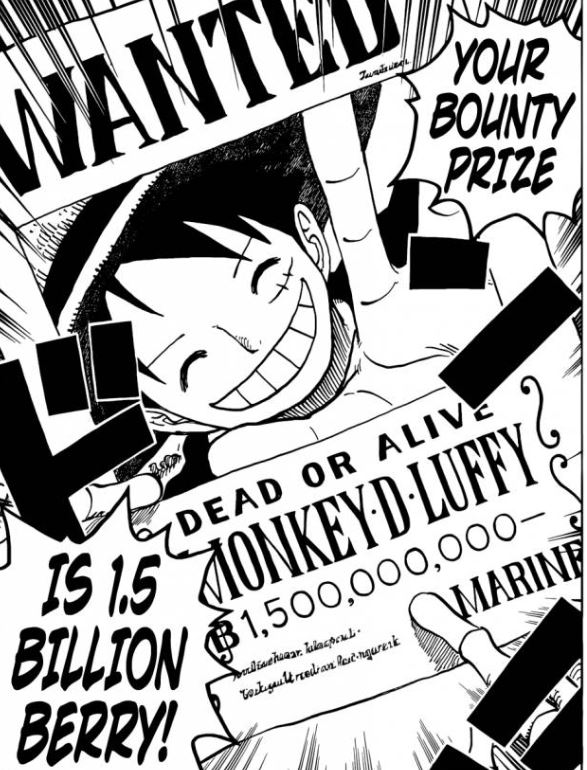 Seventh on the list is none other than Luffy, the main character of One Piece.
His bounty increases tremendously after each arc in the story, and the latest 1.5 billion berry was acquired when his crew went against Big Mom at the Whole Cake Island.
He did not defeat Big Mom, but Luffy managed to defeat Katakuri who himself had a bounty of slightly over 1 billion berry; which is probably why Luffy's bounty skyrocketed.
Some are even saying that he's the fifth Yonkou (Emperor) of the seas.
6. Blackbeard (Marshall D. Teach)
The sixth position is Marshall D. Teach, a.k.a. Blackbeard, with a bounty of 2,247,600,000 berry.
Blackbeard gained recognition after what he did in the Battle of Marineford and he is known for having two Devil Fruit abilities.
He absorbed the Gura Gura no Mi power from Whitebeard and he himself had Yami Yami no Mi which is a power to create black holes.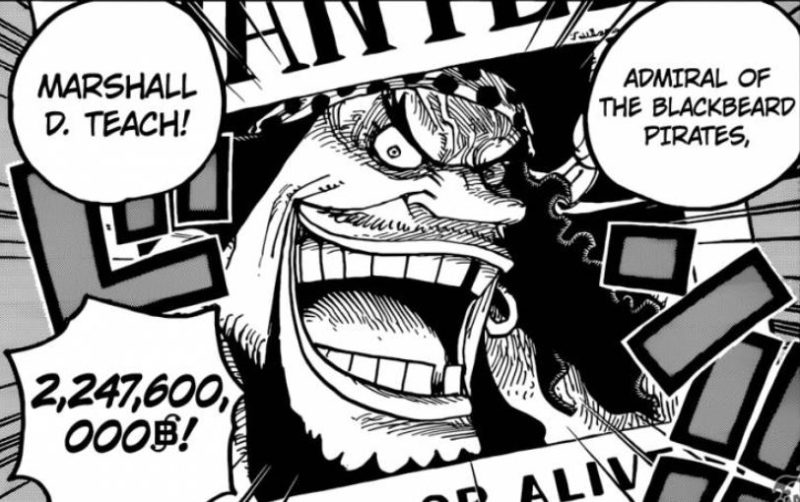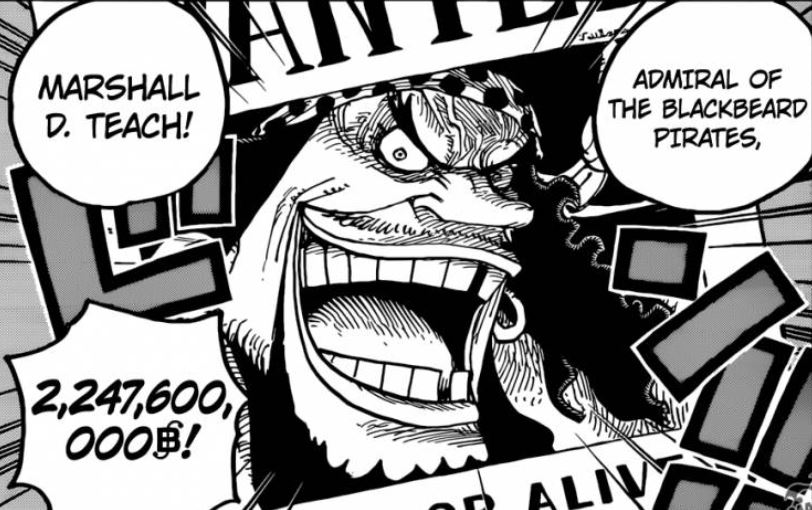 He also leads one of the most dangerous crews around, assembled from the deadliest prisoners of Impel Down.
It's safe to say he's one of the main villains in One Piece. Blackbeard took over the position of Whitebeard as one of the Yonkous.
5. Shanks
Next on the list is Shanks, with a bounty of 4,048,900,000 berry. It is interesting that he has such a high bounty considering he hasn't created much havoc in the manga so far.
This only goes to show that Shanks is an extremely strong character with a crew to match his stature.
The marines even stopped fighting with the pirates at Marineford as soon as he showed up, which speaks volumes of his abilities.
Despite having only one arm, Shanks is still one of the Yonkous of the seas.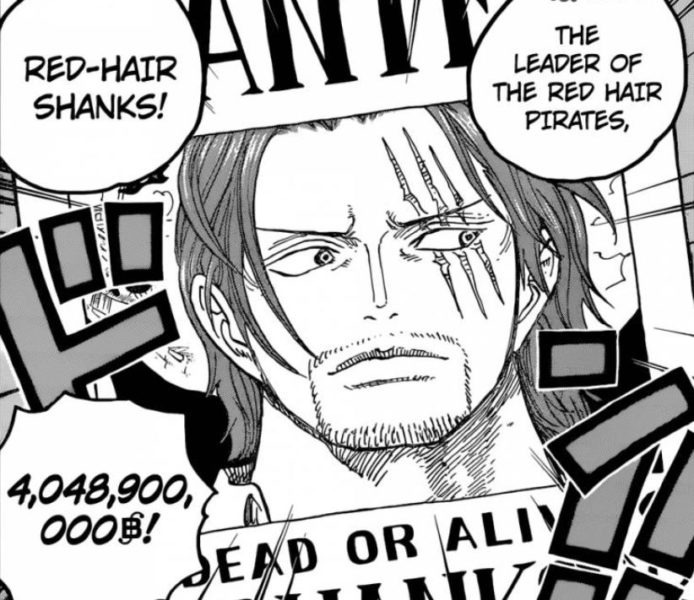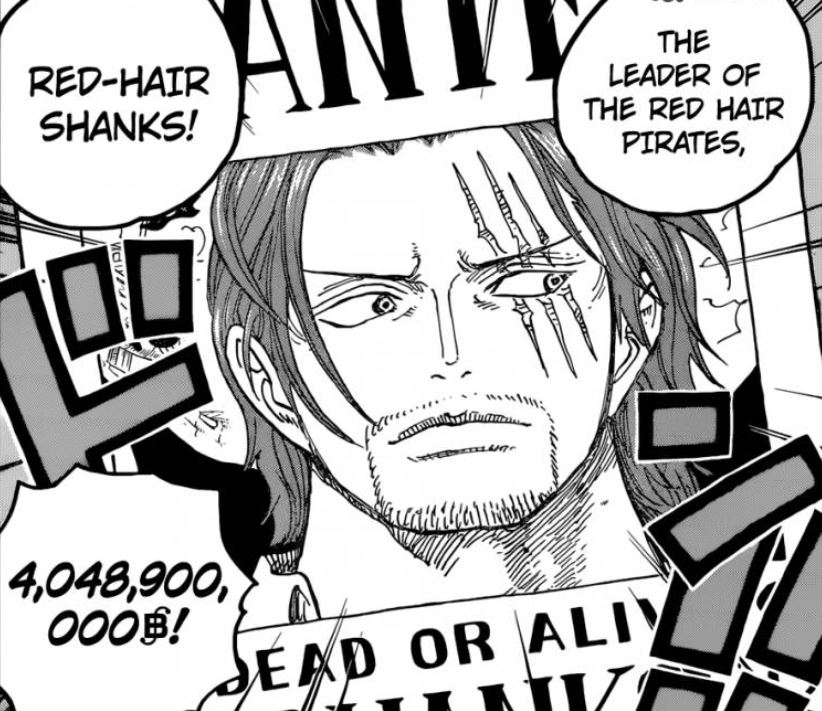 4. Big Mom (Charlotte LinLin)
On fourth position, you'll find Big Mom, another emperor of the sea. Big Mom has a bounty of 4,388,000,000 berry, just slightly over Shanks.
She goes by the name of LinLin and commands a powerful crew herself, including Katakuri who has a bounty of 1 billion.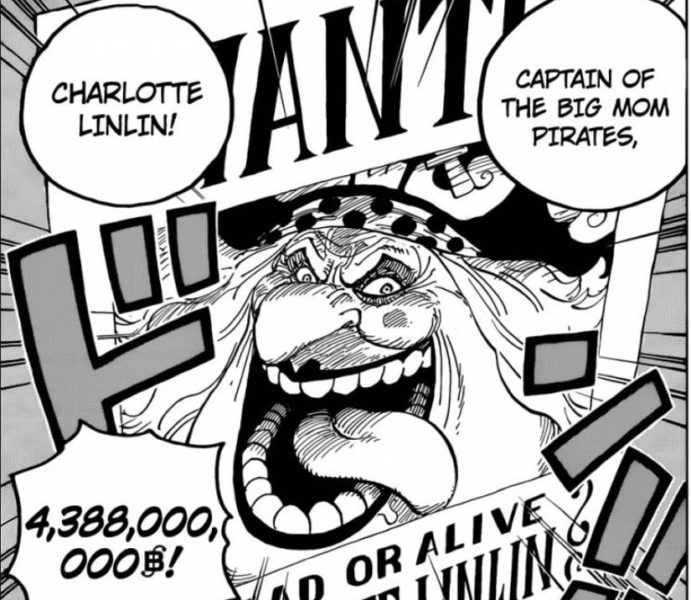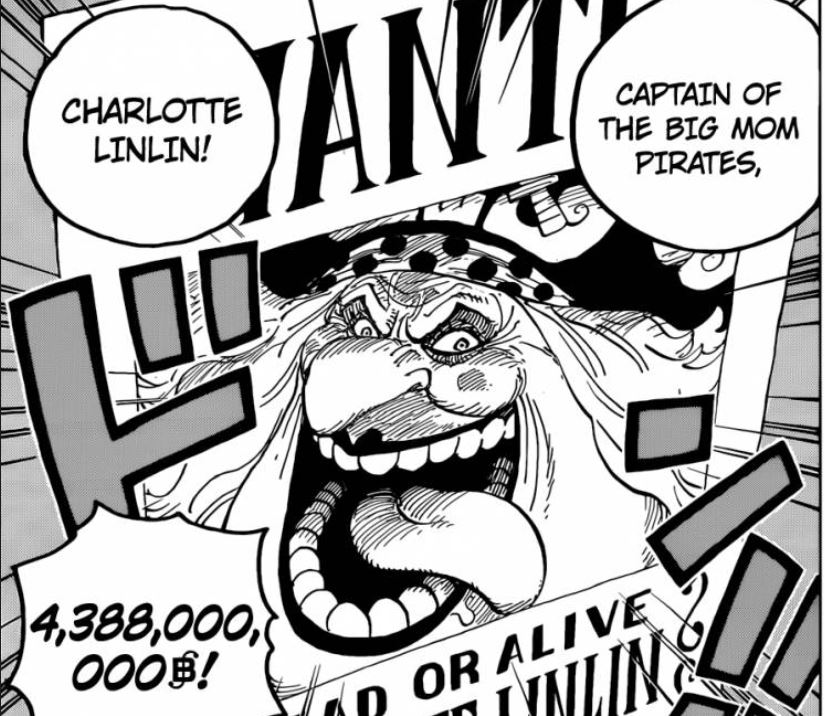 Big Mom is a huge force to be reckoned with, especially when she's hungry or craving for some kind of food. When she's on rage, she's an unstoppable force.
3. Kaido
Known to be the strongest character alive in a one-on-one fight, Kaido is in 3rd position with a bounty of 4,611,100,000 berry.
This beast is another Yonkou (emperor) of the sea and for good reason. He is so strong that he couldn't even kill himself.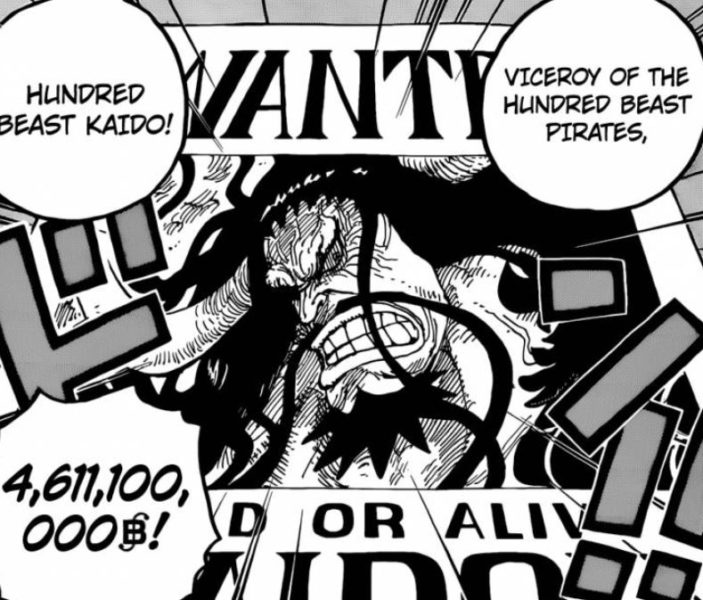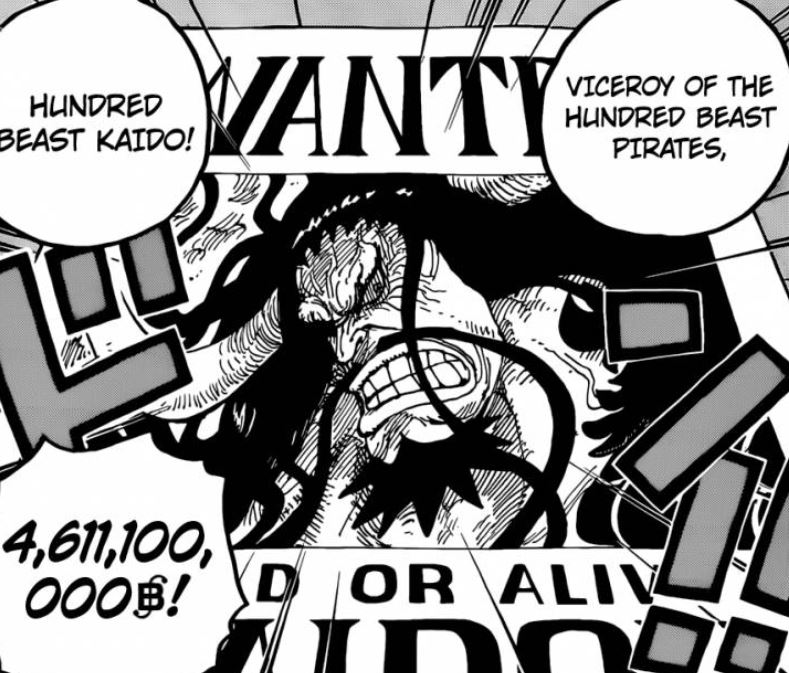 Kaido commands the Beast Pirates and they're all incredibly strong characters, which includes Jack who has a bounty of 1 billion berry himself.
Together, they are currently occupying Wano, where a big fight is probably about to begin in the manga.
2. Whitebeard
In second place, you'll find Whitebeard, who was said to be the strongest alive during the Marineford battle. Whitebeard has a bounty of 5,046,000,000 berry.
He uses the Gura Gura no Mi devil fruit (earthquake) which is considered to be one of the strongest abilities. Unfortunately, the power was absorbed by Blackbeard after he died.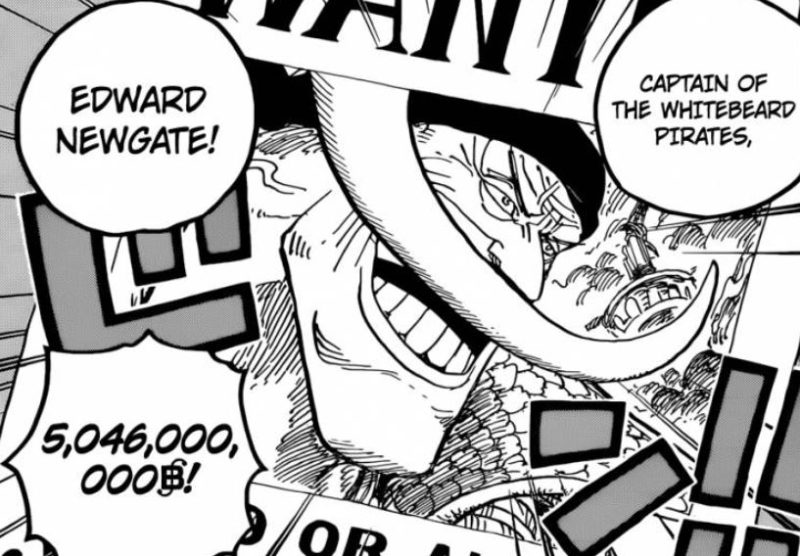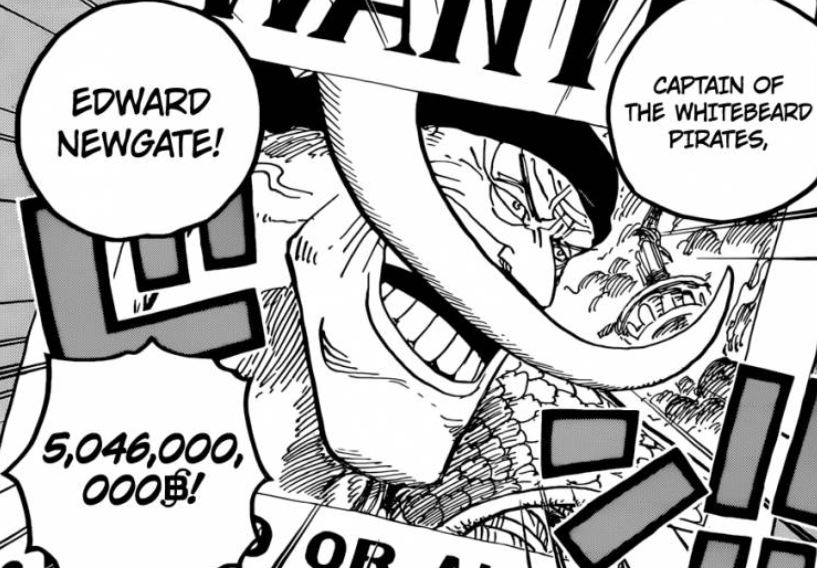 Whitebeard's ability was clearly showcased during the Battle of Marineford, where he was capable of handling three admirals.
His crew is amazingly strong as well, with different divisions commanded by Marco, Ace (deceased), Jozu, Thatch and many others.
Marco the Phoenix himself was capable of going against the admirals, which goes to show how strong the Whitebeard Pirates were.
1. Gol D. Roger
Last on the list is Gol D. Roger, the Pirate King himself.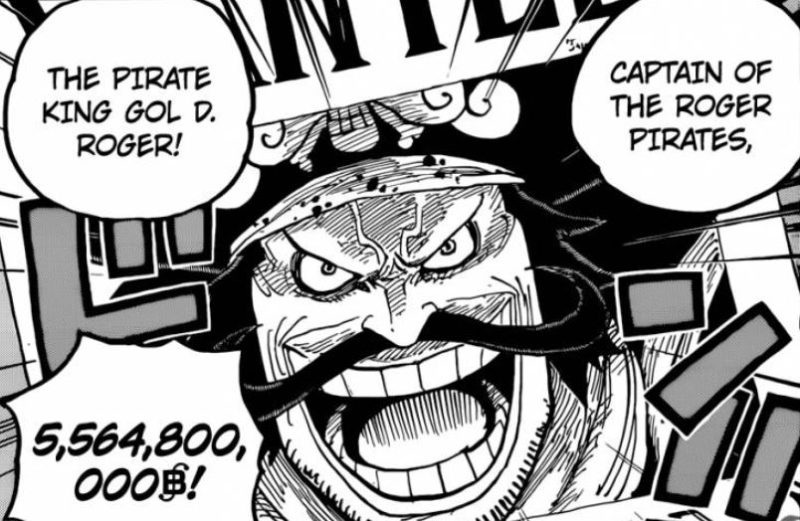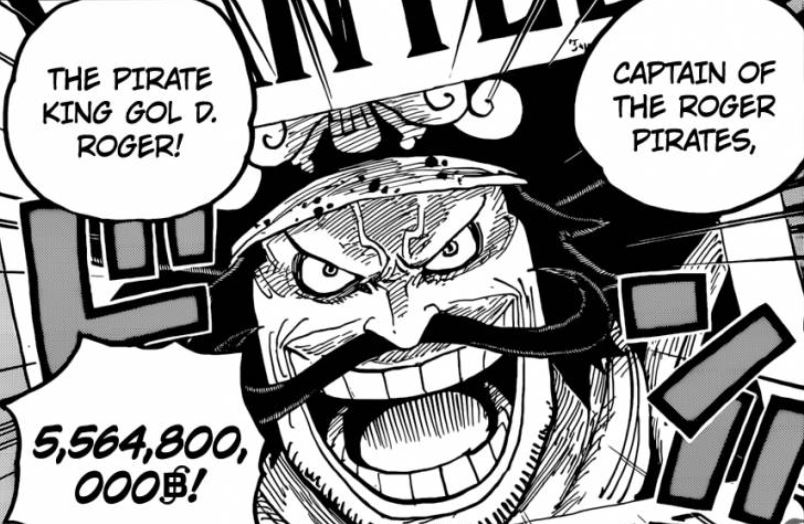 He had a 5,564,800,000 berry bounty when he was alive years ago, even higher than Whitebeard.
Gol D. Roger was probably one of the strongest, if not the strongest, pirate who ever lived back then.
In a nutshell
This is just a list of bounties that were revealed in the manga of One Piece. Not all characters may have bounties yet.
In fact, there may be a character with an even higher bounty – Monkey D. Dragon (leader of the Revolutionary Army and Luffy's father).
He is said to be the most wanted man by the World Government, which implies that he probably has the highest bounty.
Time will only tell.
---
Related articles:
The Strongest Marines In One Piece – Top Ten List
Who Is Douglas Bullet In One Piece Stampede?
Top 7 Best Romance Anime To Watch Today
The Top 10 Best Family Guy Episodes Of All Time
The Best Tower Defense Games Of All Time