Hidden Enemies is one of the five quests in Ragefire Chasm in World of Warcraft (WoW) Classic.
Your task is to speak with both Thrall and Neeru Fireblade and eliminate two bosses.
Here's a walkthrough of Hidden Enemies in Classic WoW.
To start the whole chain of quests, talk to Thrall at his chamber in the Valley of Wisdom.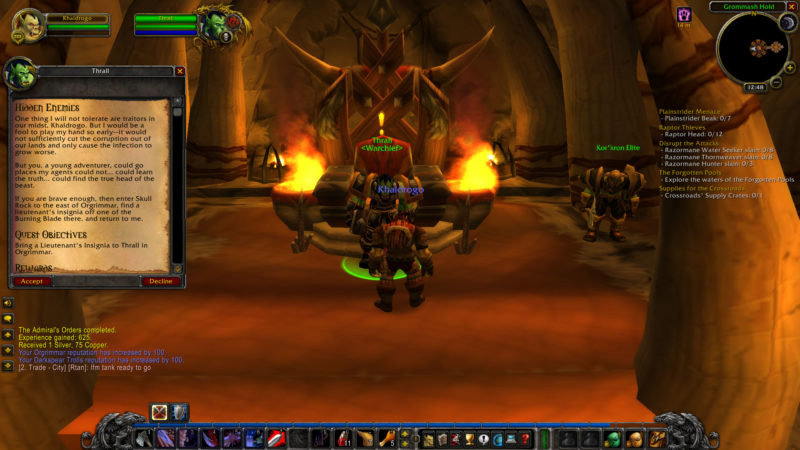 Bring a Lieutenant's Insignia

Thrall will ask you to get an insignia from a Burning Blade member.
Go to Skull Rock which is situated outside of Orgrimmar, towards the east. You should also see a cave symbol on your map.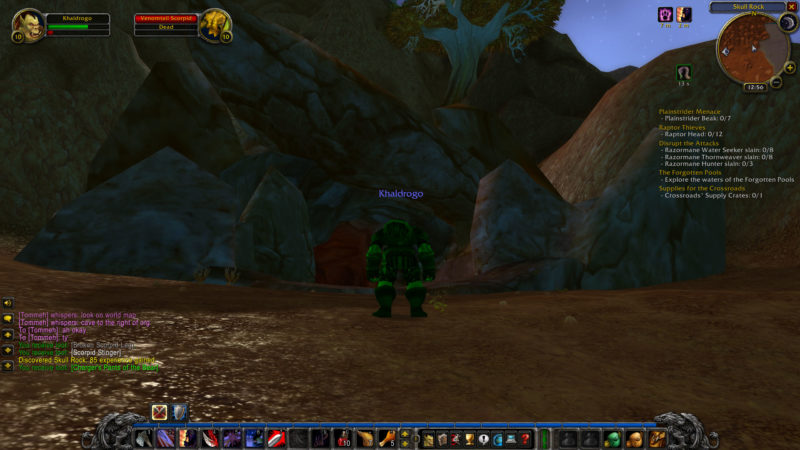 The exact location of Skull Rock is shown in the map below, marked by the player location.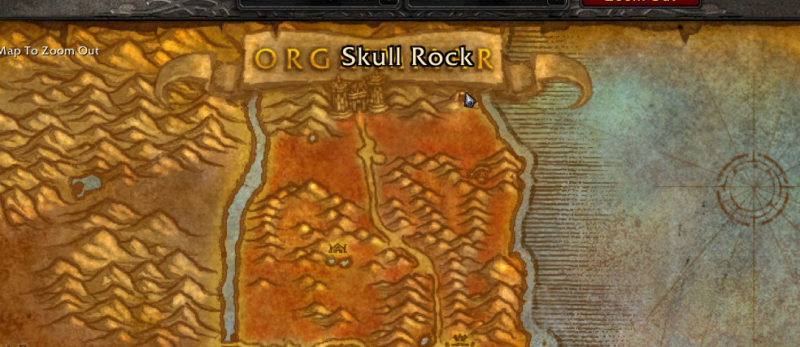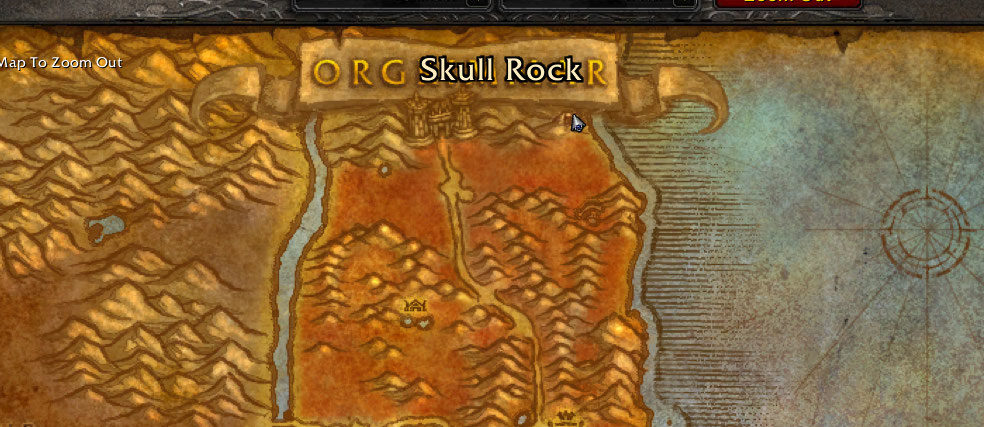 Just slay the Burning Blade Fanatics and you may even find the Lieutenant's Insignia on your first loot.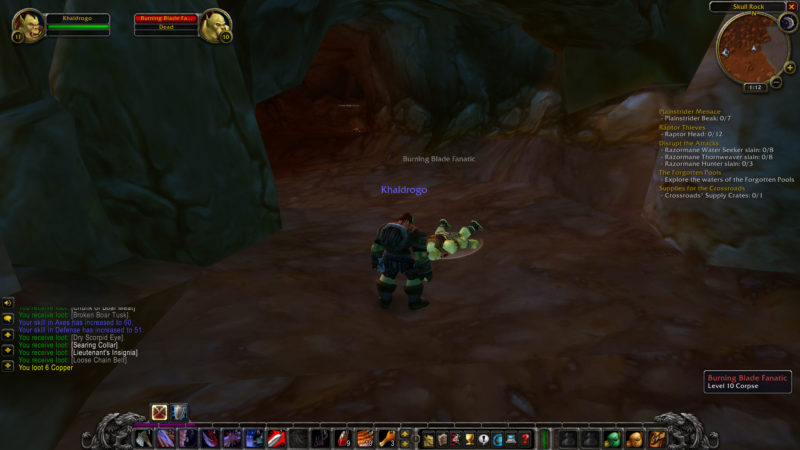 Bring the insignia back to Thrall in Orgrimmar and you will receive some coins.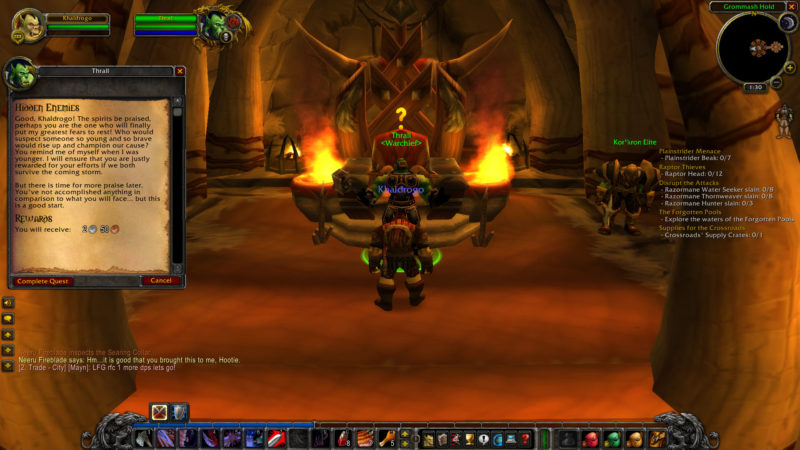 Talk to Neeru Fireblade
Now, bring the insignia to Neeru Fireblade, who is situated at the Cleft of Shadow within Orgrimmar as well.
It's where Ragefire Chasm's entrance is.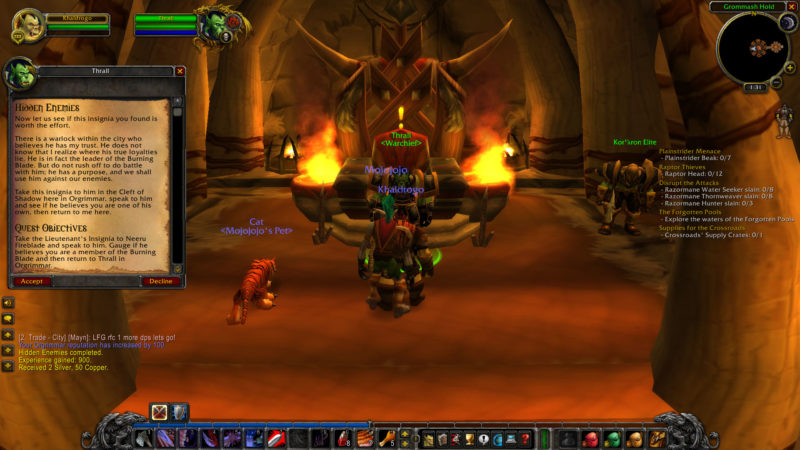 Talk to Neeru and just keep clicking on the conversation.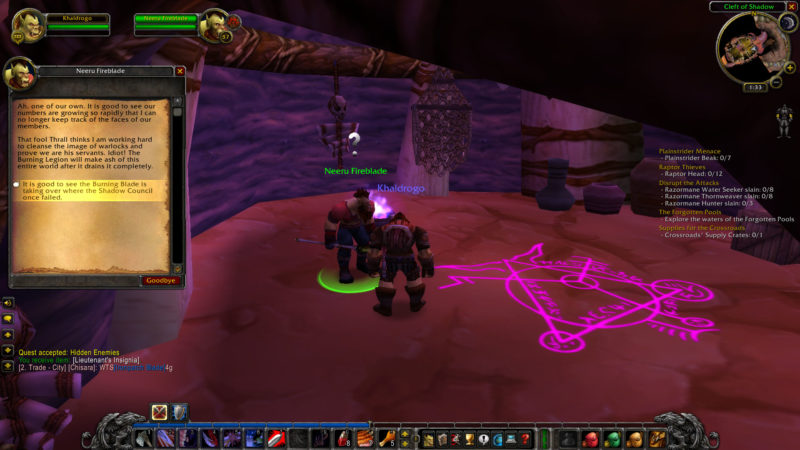 Consult Thrall again
Now, go back to Thrall to report on what Neeru said.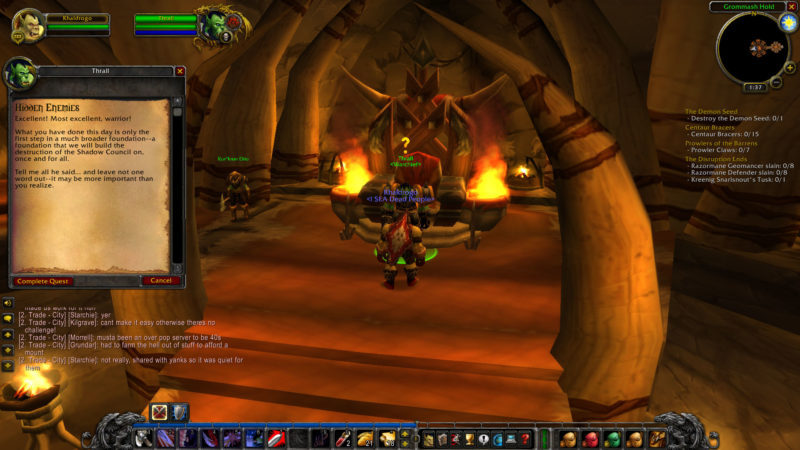 Kill Bazzalan and Jergosh the Invoker
Next, head to Ragefire Chasm in a proper team. Get at least 1 tank and 1 healer, with the rest DPS members.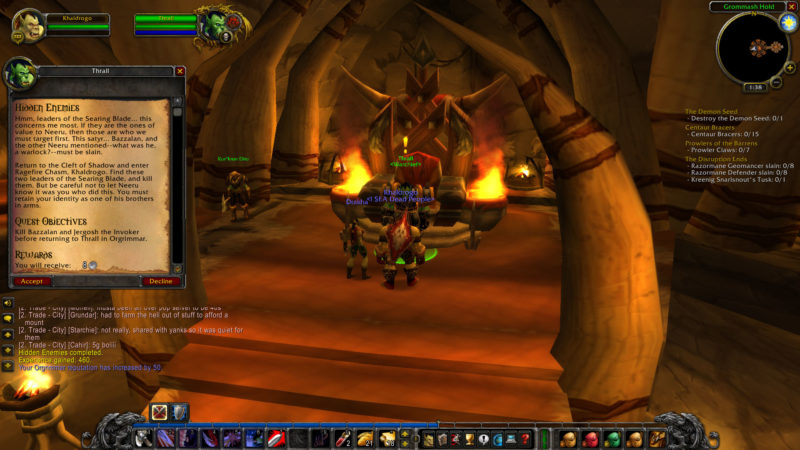 You will find both Bazzalan and Jergosh towards the end of the map. They can be considered to be the final 2 bosses.
These two are found after Taragaman the Hungerer. Just go towards the end.
There are two routes, one up and one bottom. Each route will lead to a different boss.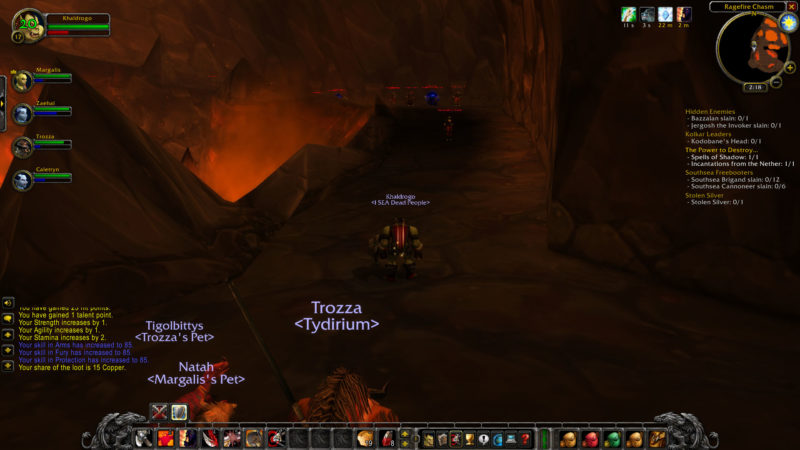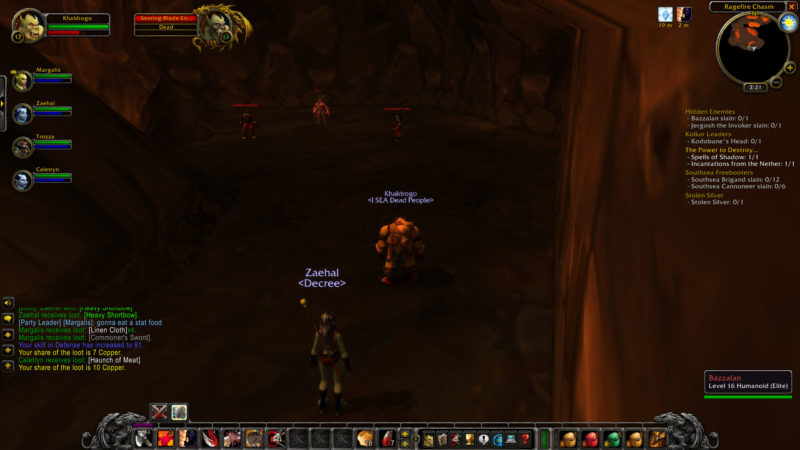 Slay both the Invoker and Bazzalan, and you're done here.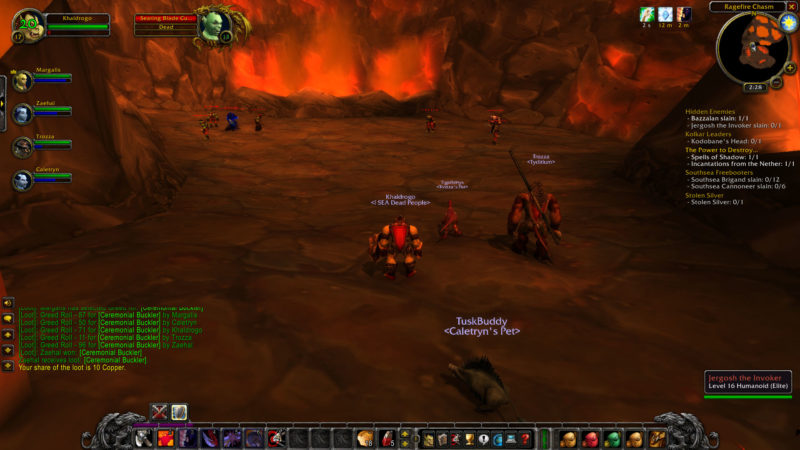 Go back to Thrall
Claim your reward of silver coins with Thrall.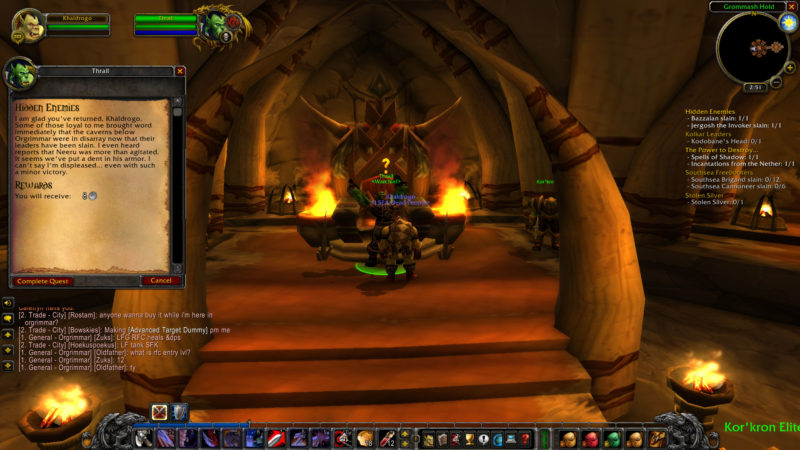 Speak to Neeru and report to Thrall
Thrall will ask you to speak to Neeru Fireblade again.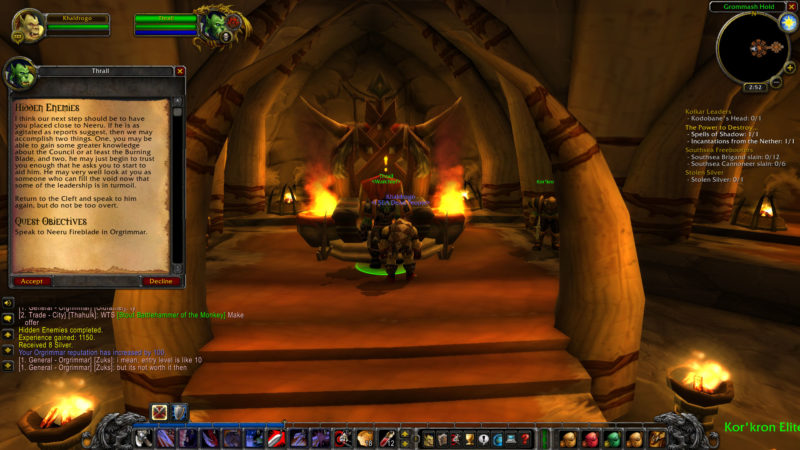 Once again, get back to Neeru at the Cleft of Shadow.
Talk to him and accept the quest.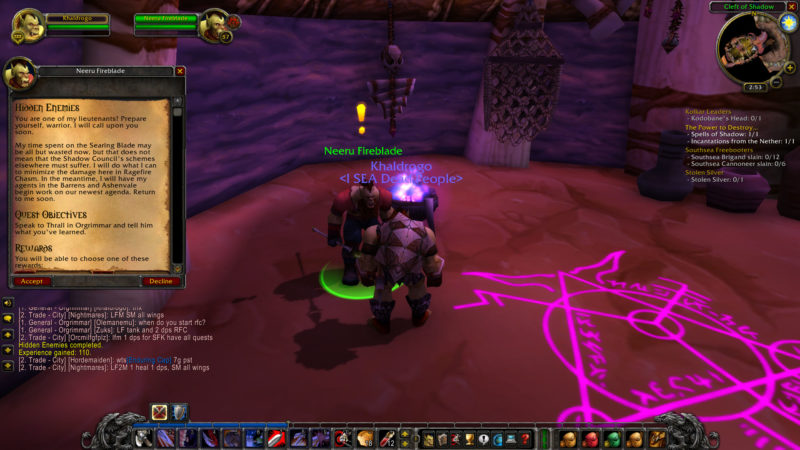 Report back to Thrall to receive a weapon as a reward. It's also the end of Hidden Enemies in WoW Classic.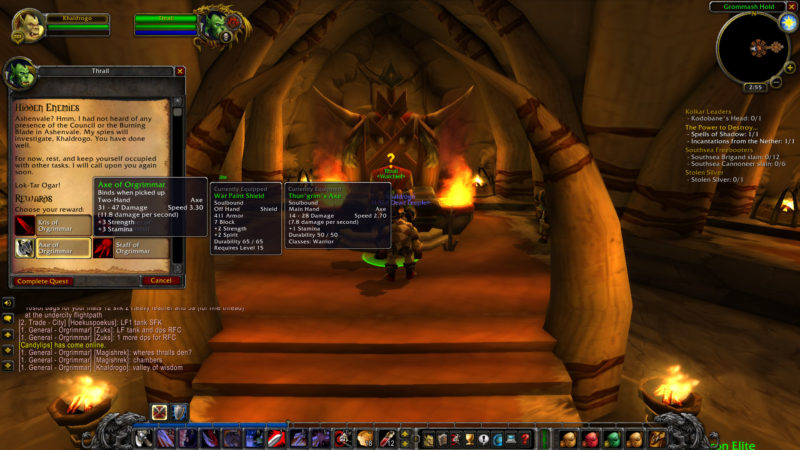 ---
Related articles:
Stolen Booty: WoW Classic Guide And Walkthrough
Southsea Freebooters: WoW Classic Guide And Walkthrough
How To Photograph Fireworks In Dragon Quest Builders 2
Altered Beings: WoW Classic Guide And Walkthrough
Chen's Empty Keg: WoW Classic Guide And Wiki
The Angry Scytheclaws: WoW Classic Guide And Wiki