Herrick's Handiwork is a side quest by Velma in Obsidian's The Outer Worlds.
Your task is to convince Caleb Herrick to return to work in Stellar Bay.
Here's a walkthrough of Herrick's Handiwork in The Outer Worlds.
To begin the quest, speak to Velma.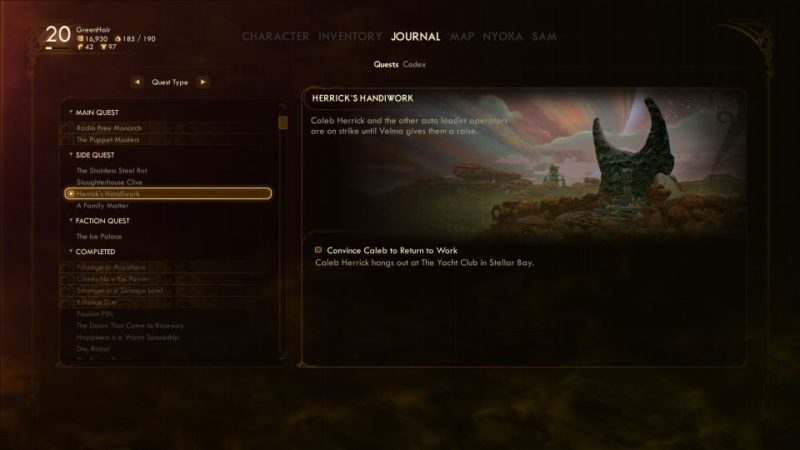 Get to The Yacht Club
You can find Herrick chilling at The Yacht Club. The location is shown in the map below.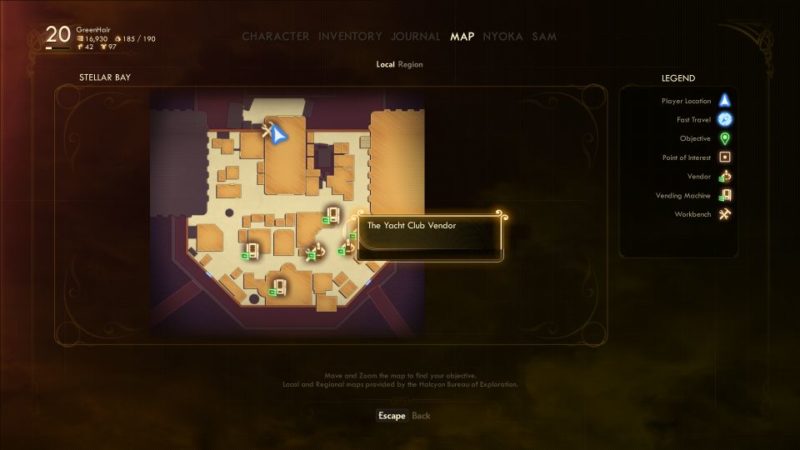 Enter the club and head upstairs. You will find Herrick and some other residents sitting at the deck. Speak to him.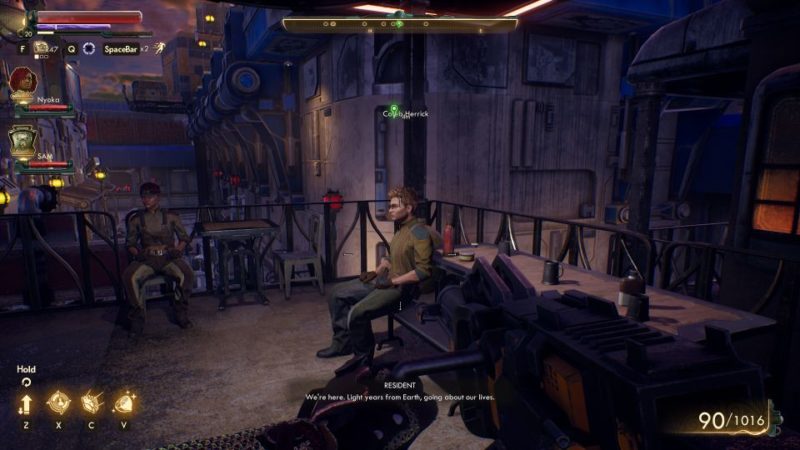 Convince Herrick to go back
The easiest way to get him to go back is to lie to him. You'll need 50 points to lie though.
If you don't have it, then ask him for other suggestions.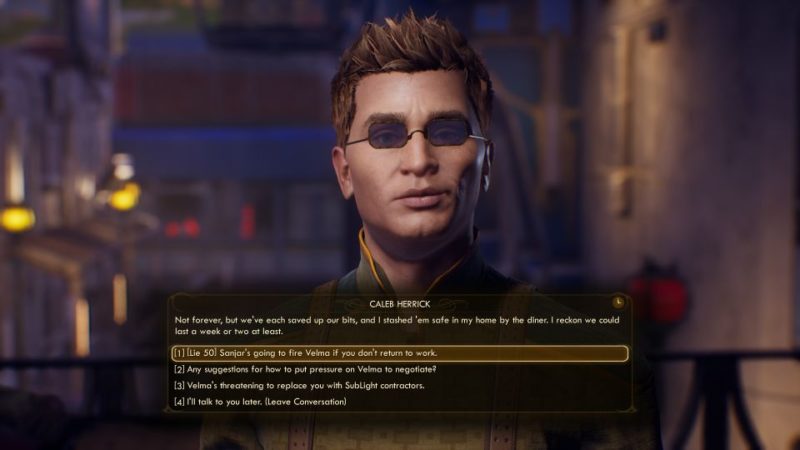 If you do lie to him, he'll return right away.
Talk to Velma
Once Herrick agrees to return, talk to Velma and complete the quest.
Another way to get Herrick back is to convince Velma to raise his pay / incentives.
You can probably persuade Velma to do so, especially after completing the quest where Braxton was found dead.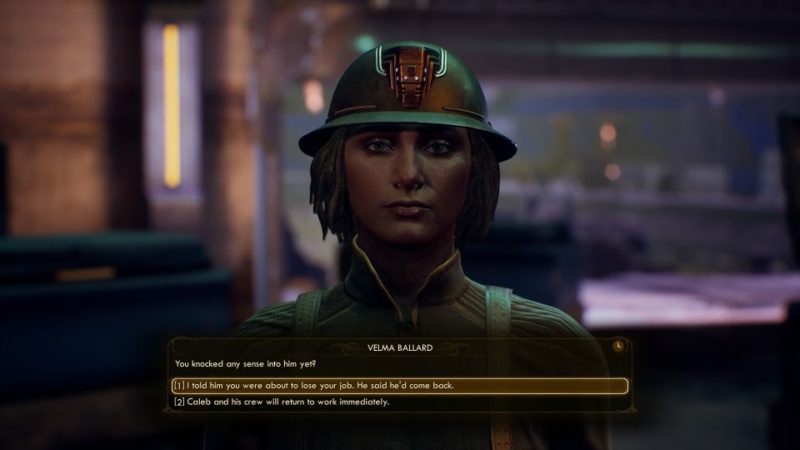 ---
Related articles:
Flowers For Sebastian: The Outer Worlds Walkthrough
The Stainless Steel Rat: The Outer Worlds Walkthrough
The Secret People: The Outer Worlds Walkthrough
Star-Crossed Troopers: The Outer Worlds Walkthrough
Mandibles Of Doom: The Outer Worlds Walkthrough
Space-Crime Continuum: The Outer Worlds Walkthrough