Have Another Drink is a quest in the Atlantis DLC of Assassin's Creed Odyssey.
Your task is to explore Hypnos' Path and obtain Lethe's water which is special.
Here's a walkthrough of Have Another Drink in AC Odyssey.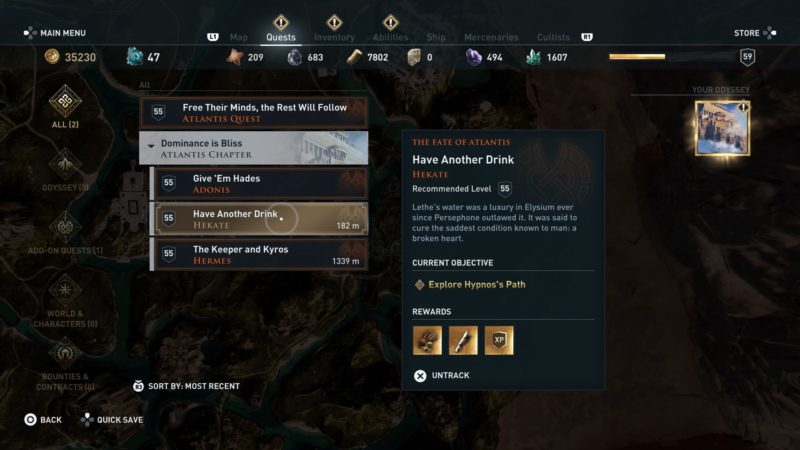 This quest is recommended for level 55 and above, but it differs according to your level.
Explore Hypnos' Path
Your first task is to get to Hypnos' Path. The exact location of the place is shown in the map below, marked as the quest symbol.
It's in Pheraia's Retreat.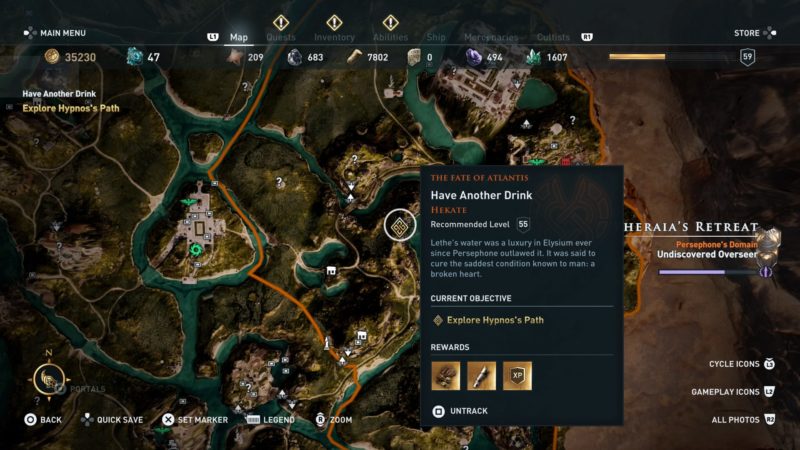 When you get there, you should see a waterfall. Climb up.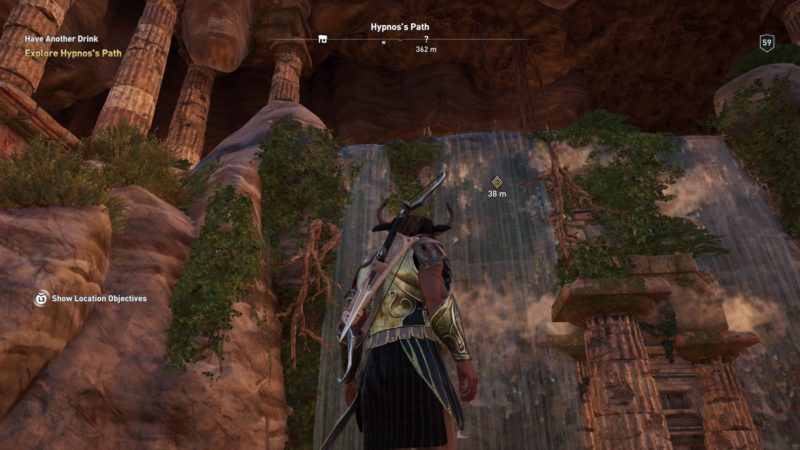 You will then come across a weak wooden structure. Break it open and go inside.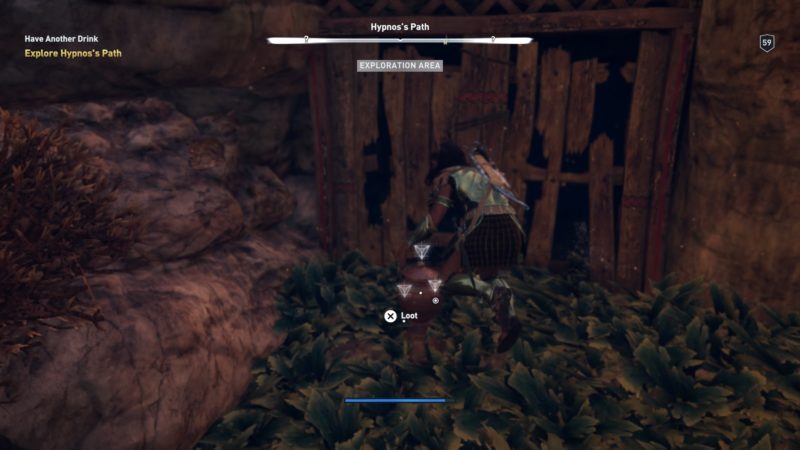 You may want to use a torch as it's dark inside.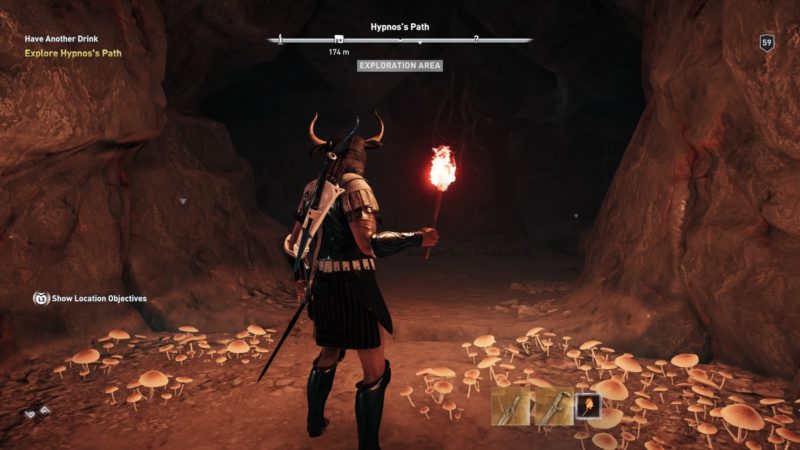 Keep going and you'll reach this skeleton. Interact with it.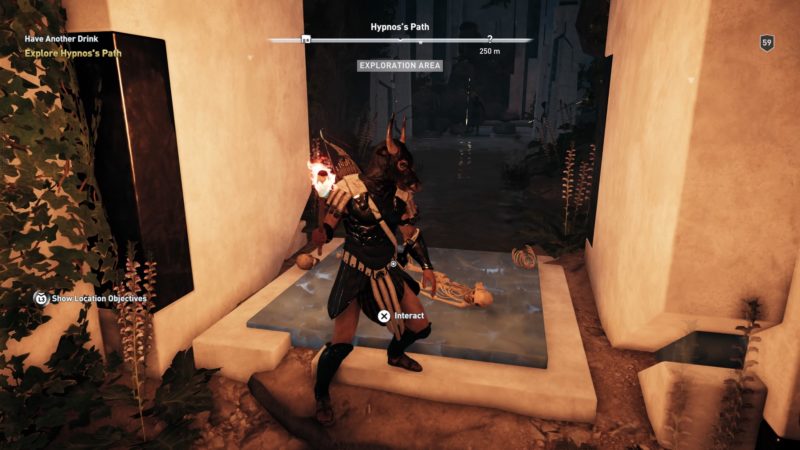 Inside, you'll find some Kolossi. Kill all of them stealthily to make your job much easier.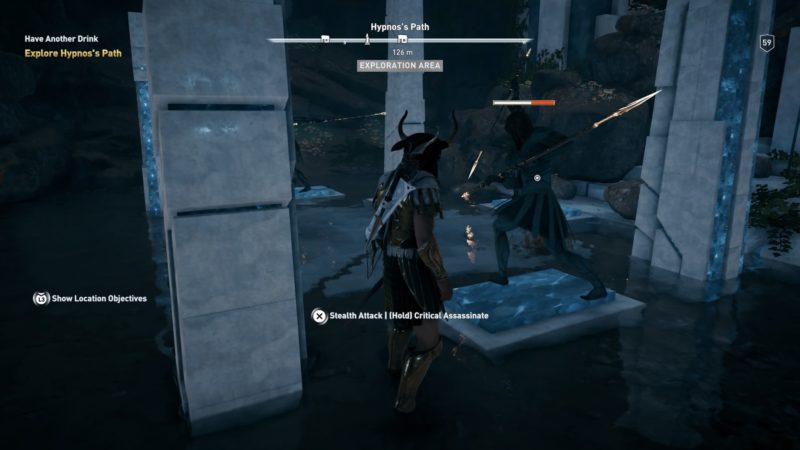 After killing the Kolossi, progress ahead.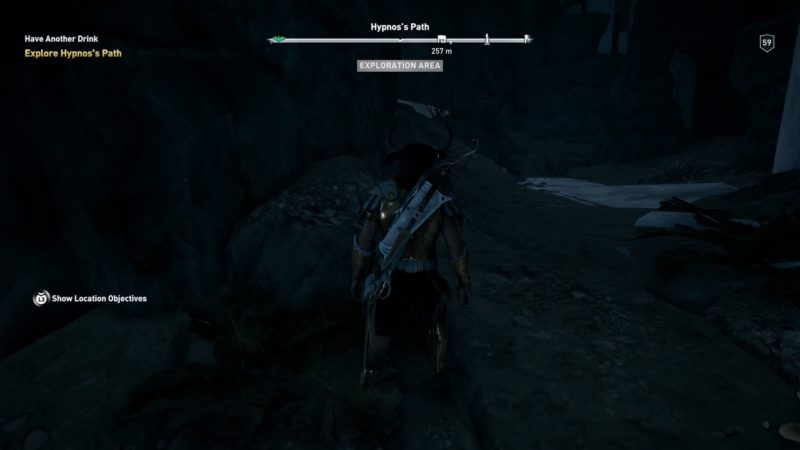 Kill the guards
Keep going until you find some guards on a higher platform. Get rid of all of them.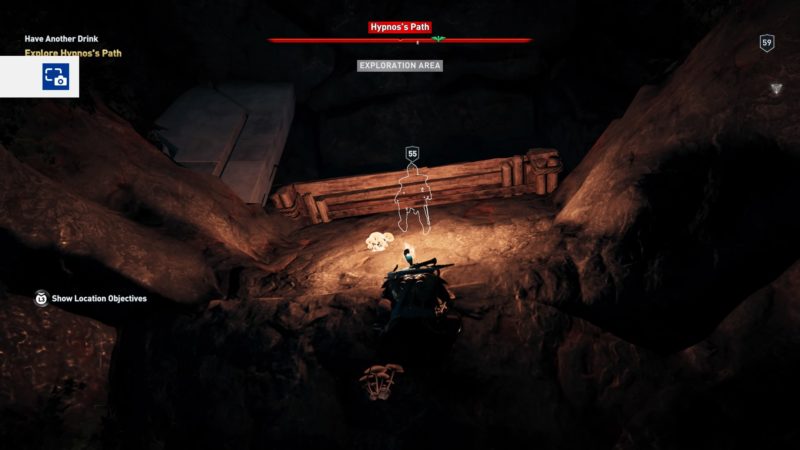 There are about three of them and one Kolossi. You may want to take the guards out stealthily, to avoid the Kolossi coming to attack you.
Once the guards are down, stealth kill the Kolossi.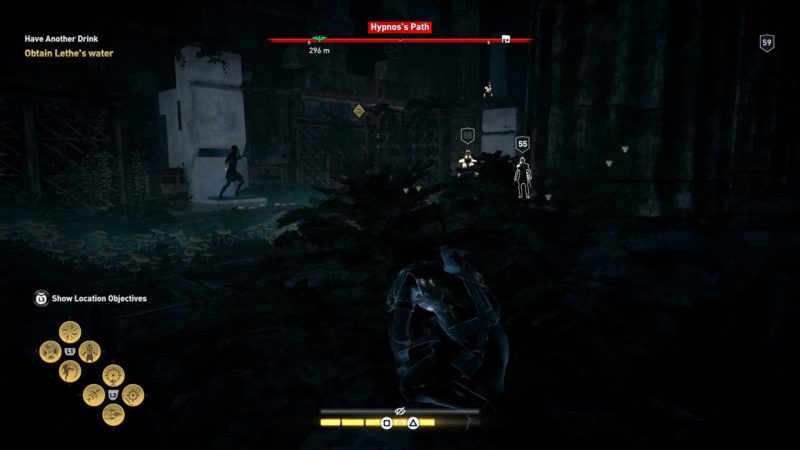 Obtain Lethe's water
After the area is secure, grab Lethe's water by climbing on the wall.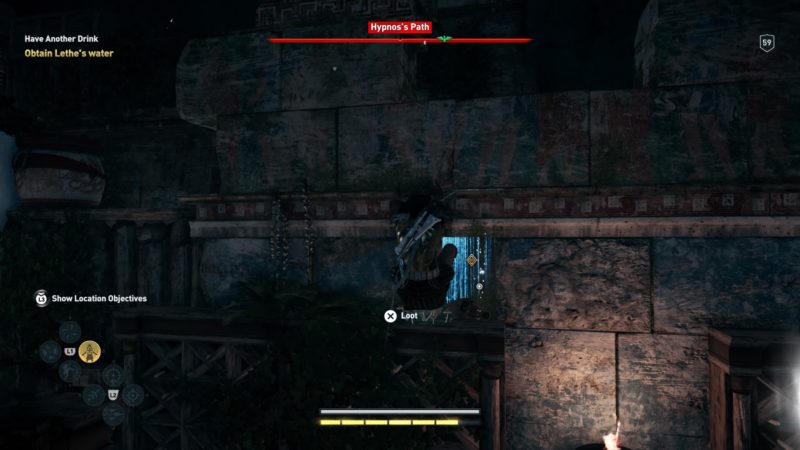 Find the source of the voice
You will then hear a voice. Proceed upwards to find the source of the voice.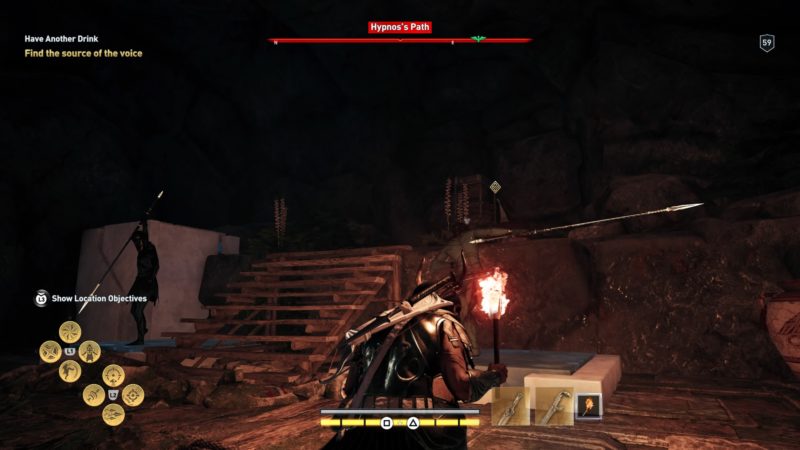 You should then see this shelf. Move it to the right to open a pathway.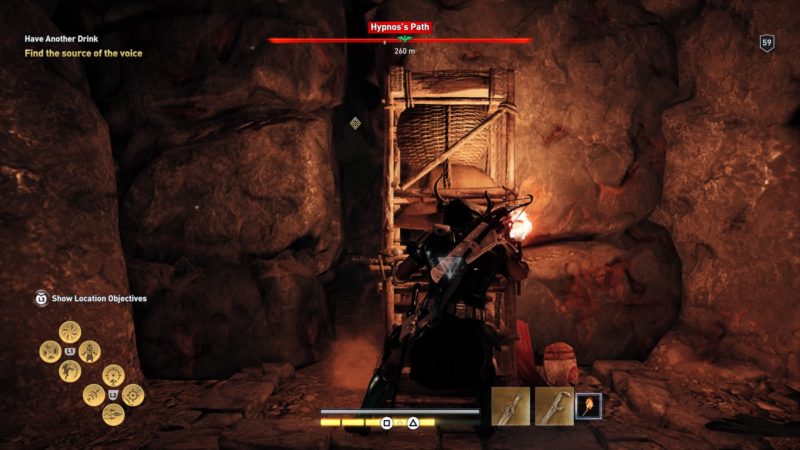 Go inside and there'll be a cutscene. I offered the man a sip of the water, but you can probably refuse it.
Meet with Hekate's contact
Next, you have to find Hekate's contact. Get to the exact location shown below, in Deukalion's Heritage.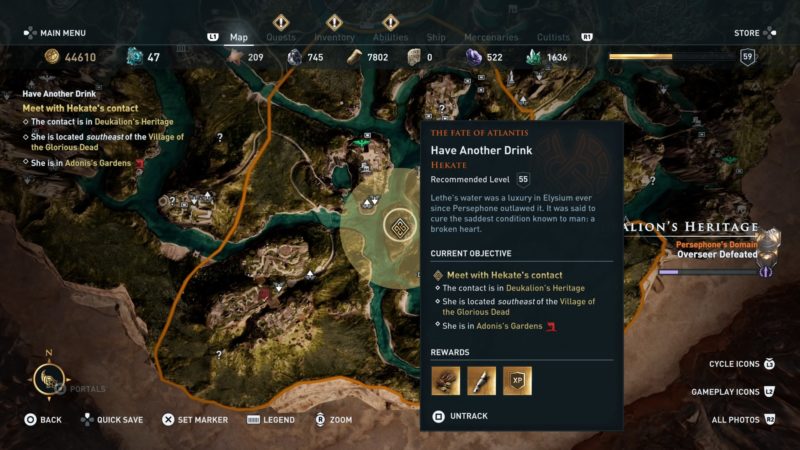 You should find yourself in Adonis' Garden. Take out the guards stealthily.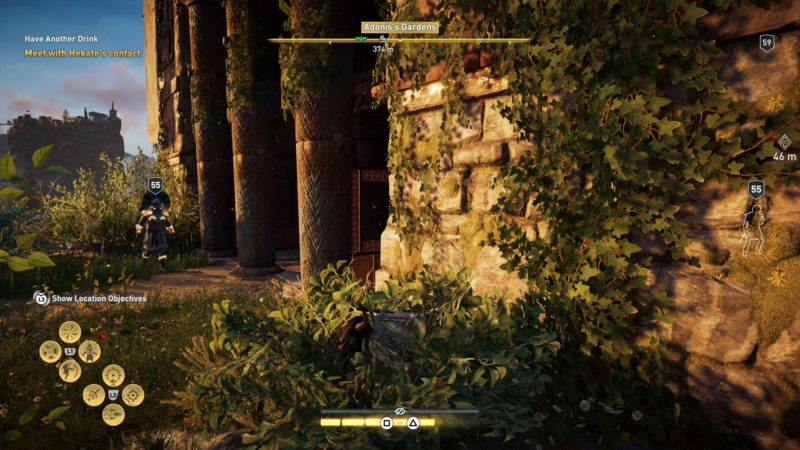 Get inside the compound and find this door. You can avoid some of the guards, or you can just take them all out.
Interact with the door.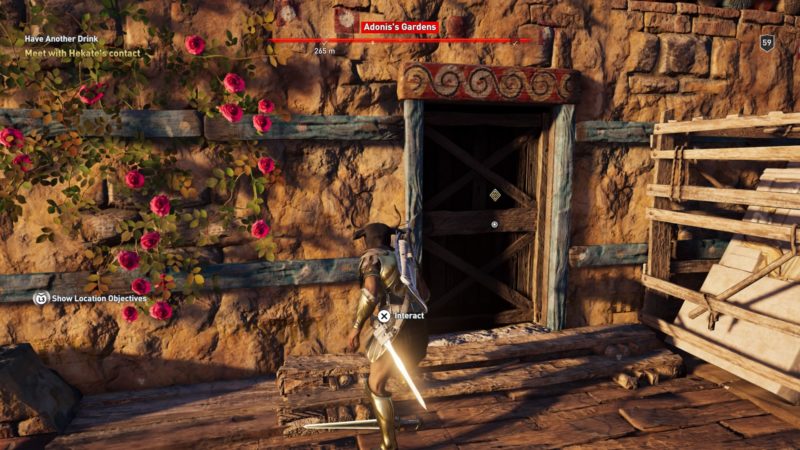 During the conversation, I offered the water to the contact. She will then pass out and Persephone will hear about the news that the water has resurfaced.
If you choose to destroy it, the outcome may be different.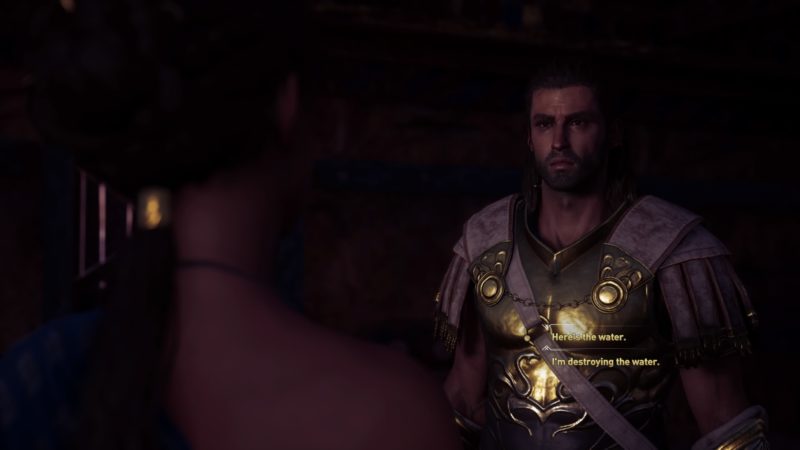 Bring the woman to the Village of the Glorious Dead
After she passes out, you have to carry the woman to the village at the exact location shown below.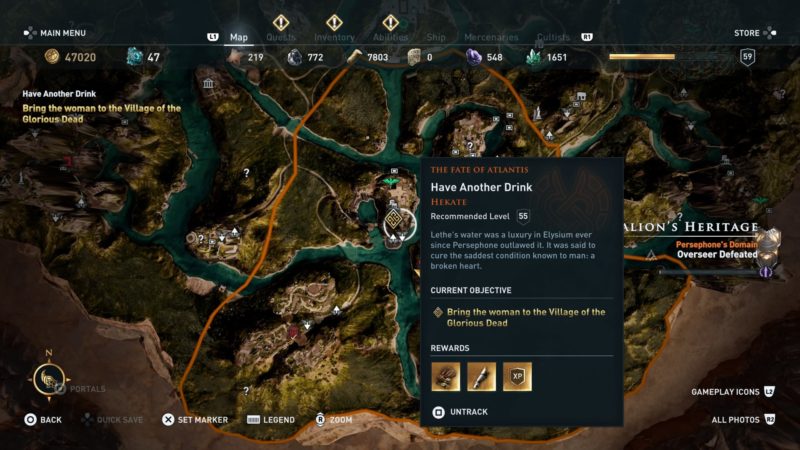 When you arrive at the platform, a cutscene will automatically load.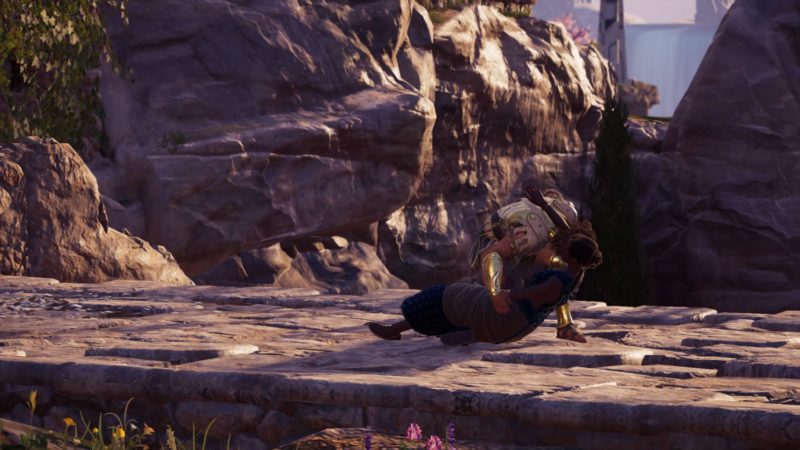 Return to Hekate
Now, go back to Hekate at the exact location shown below.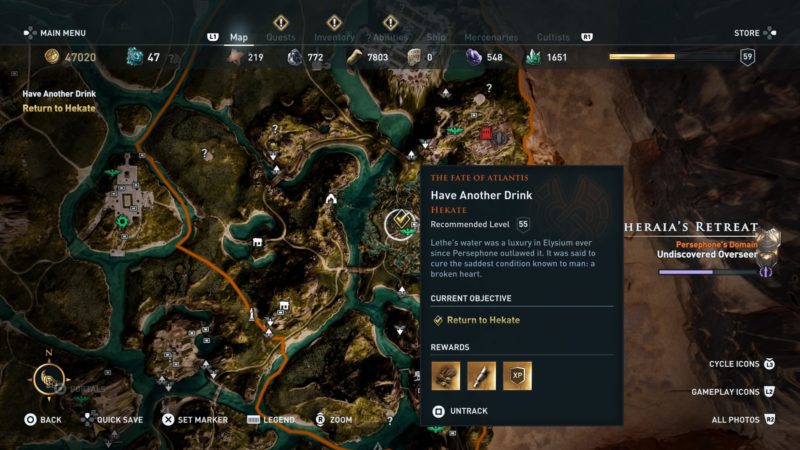 After the cutscene, the quest completes. You will get Hekate's Golden Bracelets and some drachmae.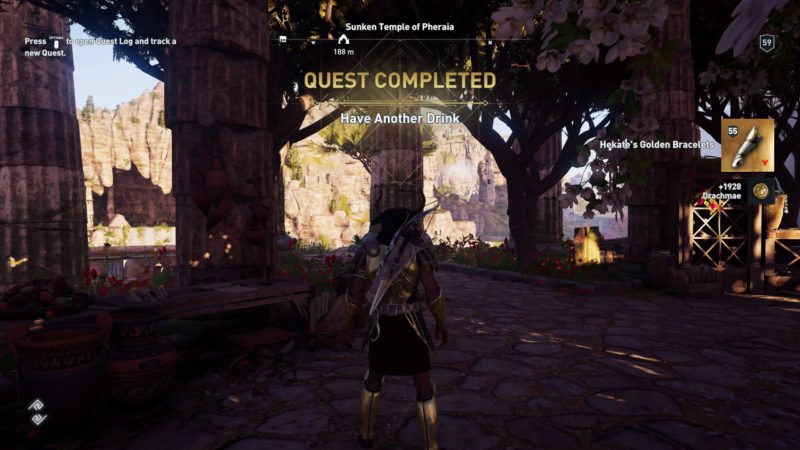 ---
Related articles:
The Keeper And Key Maker: Assassin's Creed Odyssey Walkthrough
Persephone's Little Birds: Assassin's Creed Odyssey Walkthrough
Dead Kings And Pretty Things: Assassin's Creed Odyssey Walkthrough
Sudden And New: Assassin's Creed Odyssey Walkthrough
A Growing Perception: Assassin's Creed Odyssey Wiki
Dark Horse: Assassin's Creed Odyssey Walkthrough