Guardian Angel is a main mission under Cromwell in Tom Clancy's Ghost Recon Breakpoint.
Your task is to protect Cromwell while she downloads the AI, and bring her to safety.
Here's a walkthrough of Guardian Angel in Ghost Recon: Breakpoint.
Talk to Cromwell
When you're geared up and ready to start the mission, speak with Cromwell.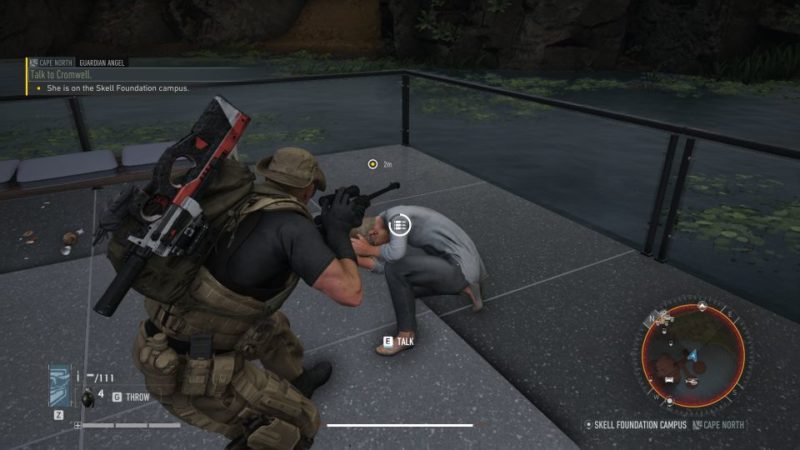 Protect Cromwell while she downloads AI
She'll be downloading the AI here. Get into cover and protect her while she does her work.
You need to protect her for 3 minutes.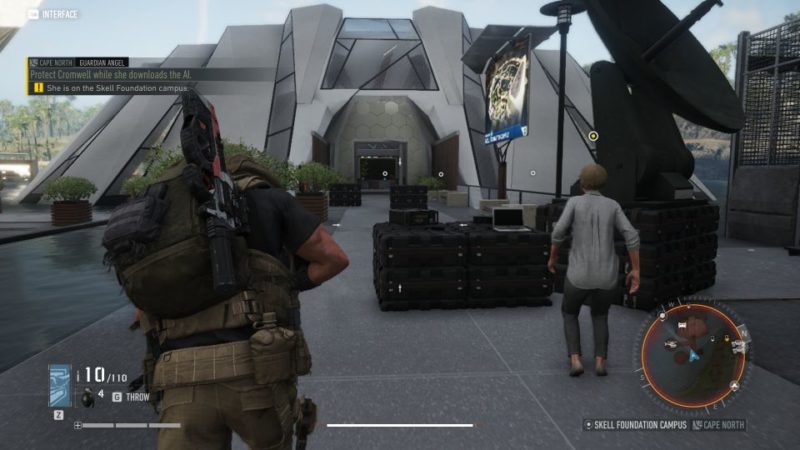 There'll be a couple of waves of Wolves coming in. Kill them all. A sniper rifle would make it easier.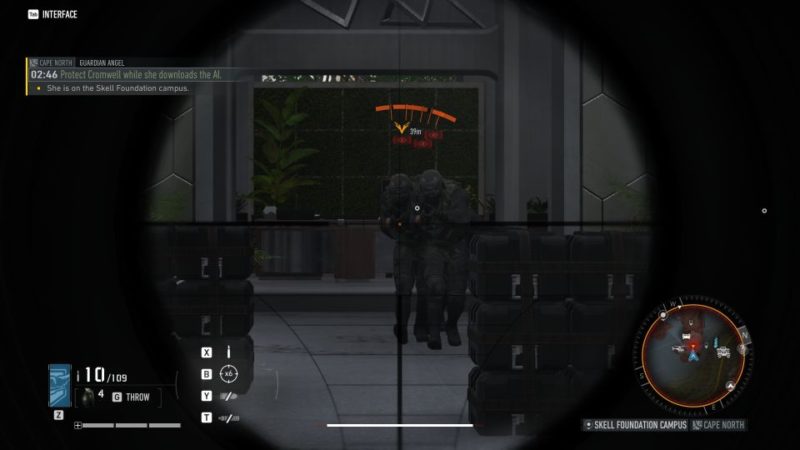 There'll also be one or two helicopters coming in to attack.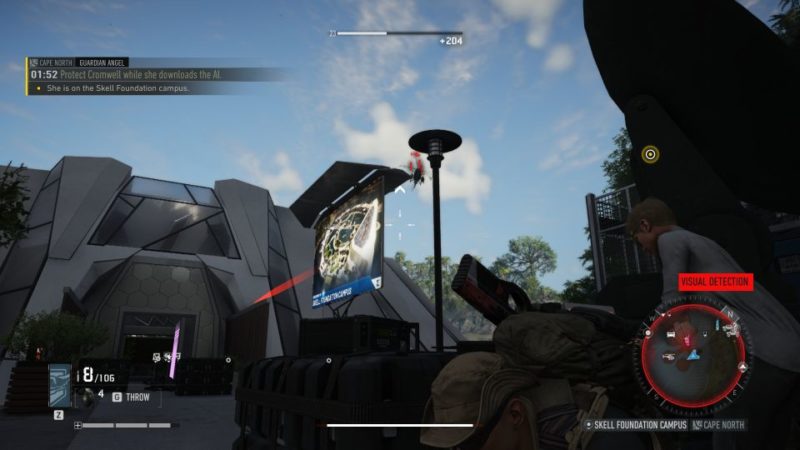 After the 3 minutes is up, speak with Cromwell again.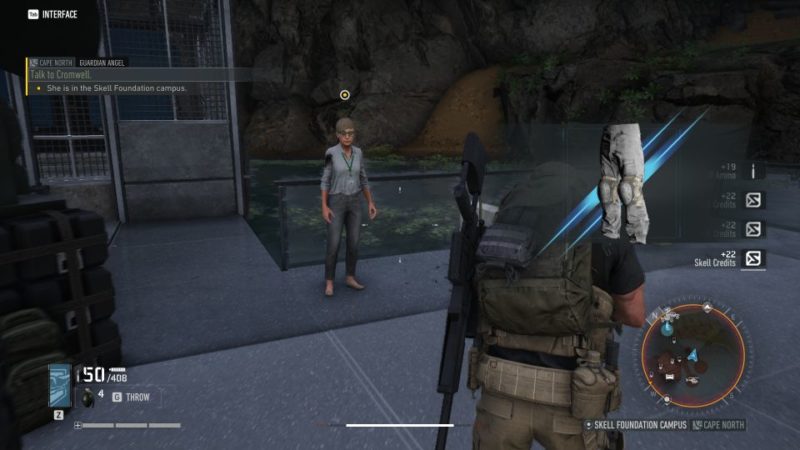 Escort Cromwell to the construction site
Bring Cromwell to the helicopter nearby.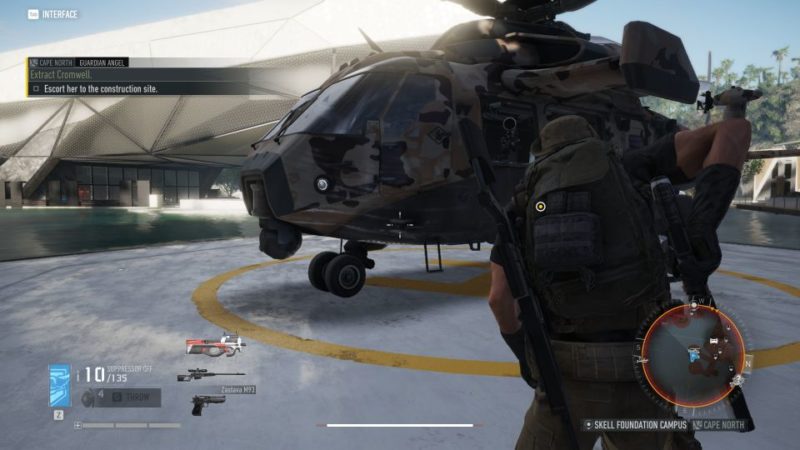 Head to the construction side which is west of Lake Kathryn on Cape North province.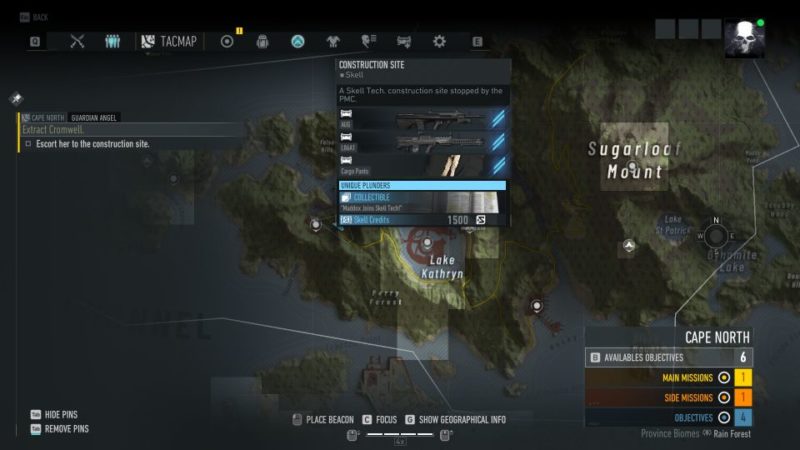 You can land the helicopter inside. There shouldn't be enemies.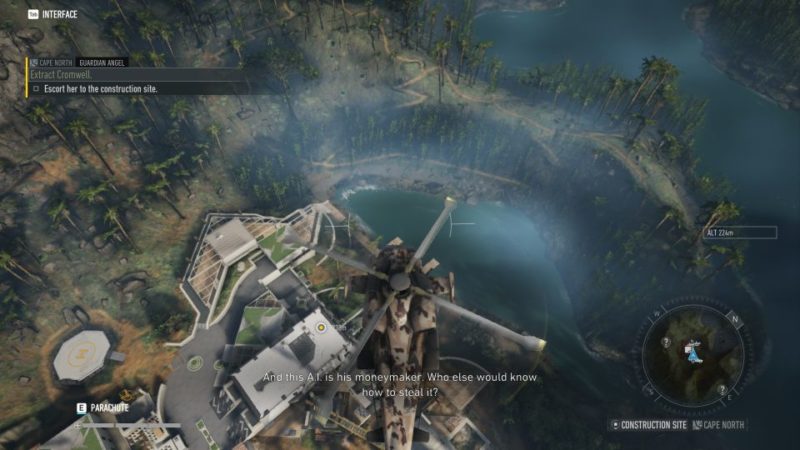 Bring her to the top floor of the main building to trigger the cutscene.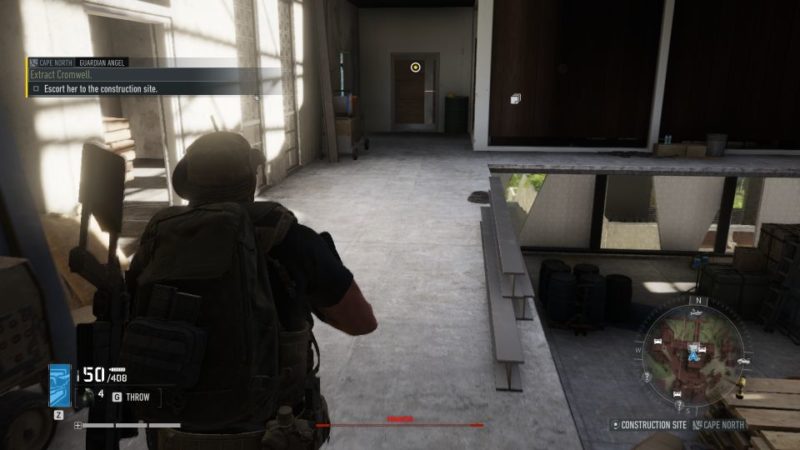 The mission completes after the cutscene. You will earn Skell Credits.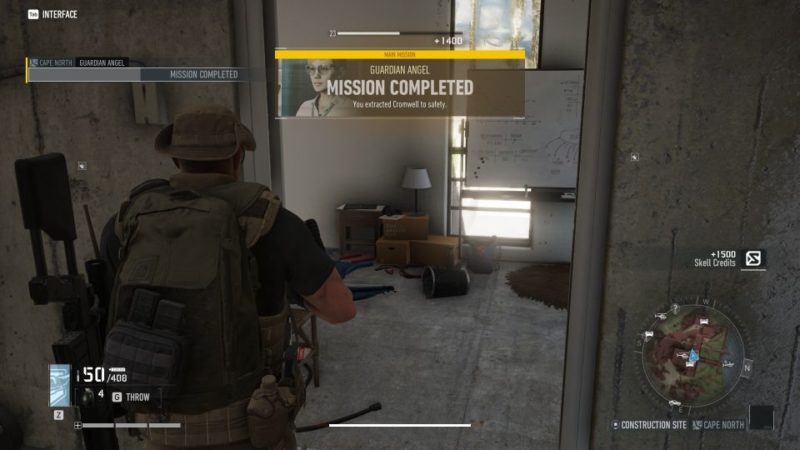 ---
Related articles:
An Eye For An AI: Ghost Recon Breakpoint Walkthrough
Retaliatory Measures: Ghost Recon Breakpoint Walkthrough
Power Failure: Ghost Recon Breakpoint Walkthrough
Coldish Heart: Ghost Recon Breakpoint Walkthrough
Speak No Evil: Ghost Recon Breakpoint Walkthrough
A Great Escape: Ghost Recon Breakpoint Walkthrough