Grimtotem Spying is a quest you will receive in Thousand Needles in Classic World of Warcraft (WoW).
Your task is to find and retrieve the three Secret Notes in Darkcloud Pinnacle.
Here's a walkthrough of Grimtotem Spying in WoW Classic.
To unlock the quest, talk to Cliffwatcher Longhorn in Freewind Post.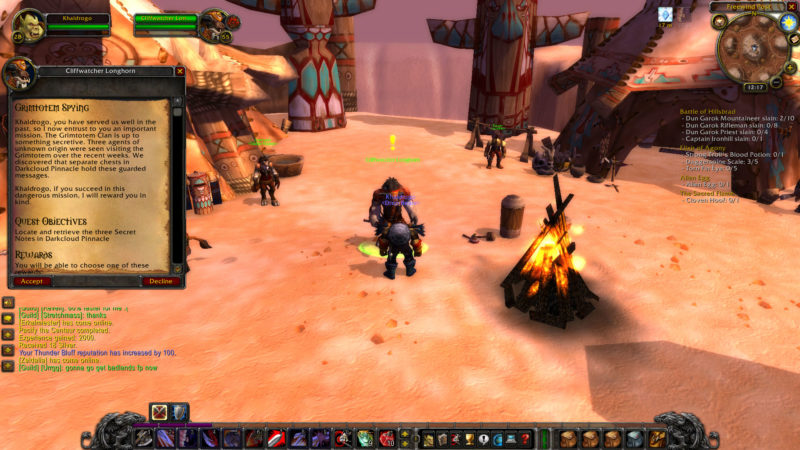 Darkcloud Pinnacle location
You can find Darkcloud Pinnacle northwest from Freewind Post. The location is shown in the map below, marked by the player location.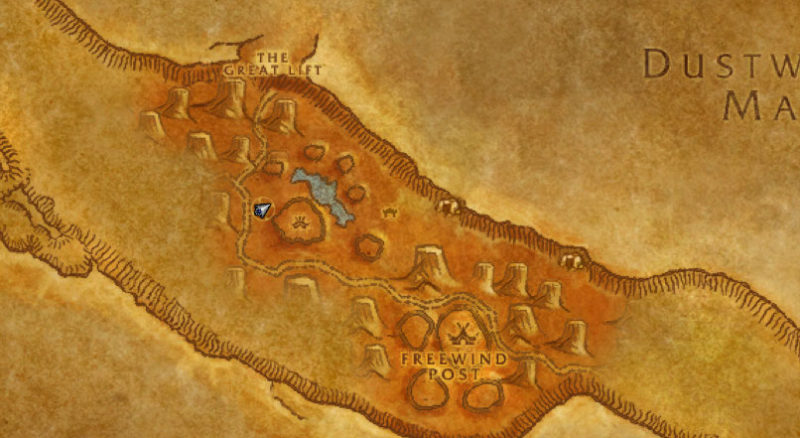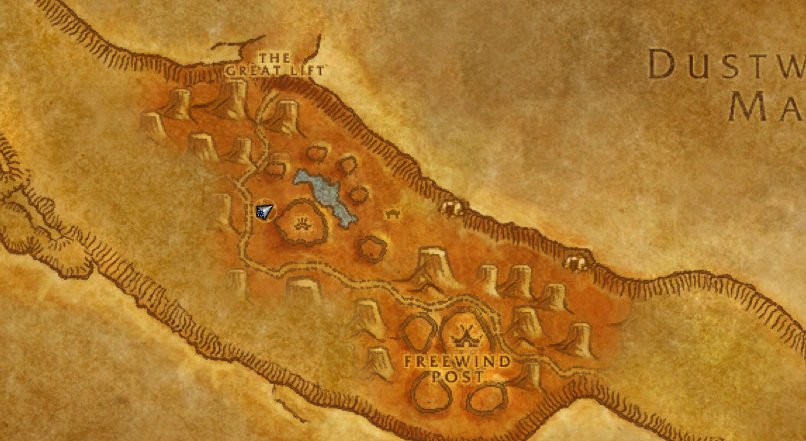 You can climb all the way up once you find the starting point. There may also be an elevator nearby.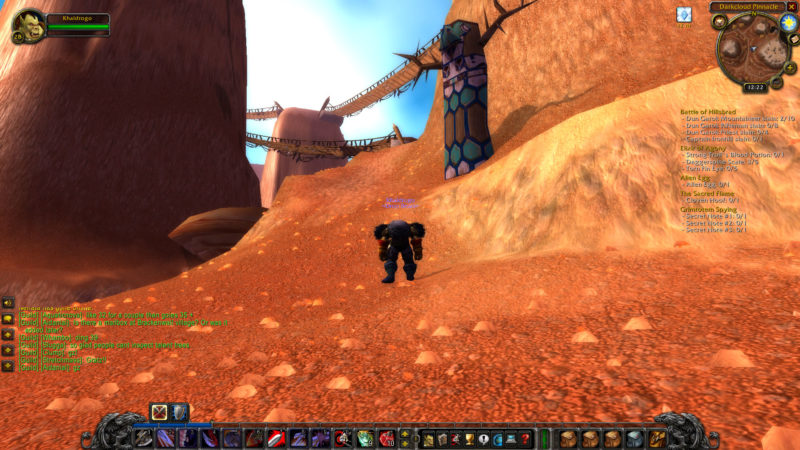 How to find the Secret Notes
The first Secret Note is available before you reach the main area of Darkcloud Pinnacle.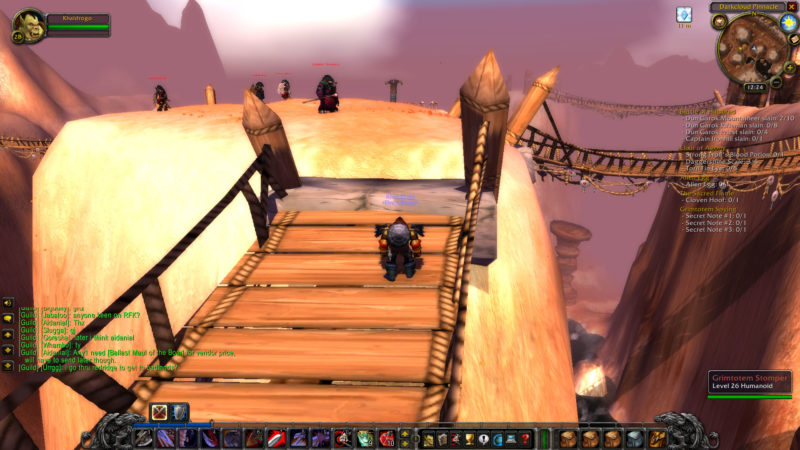 In one of the earlier platforms, you should find a couple of Grimtotem mobs and a chest that will give you the 1st Secret Note (image below).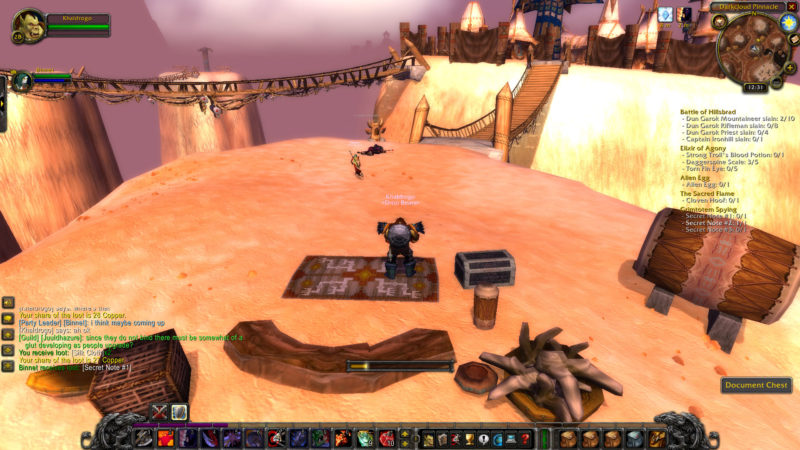 The next secret code is located in one of the bigger tents. This tent is located on the biggest area of Darkcloud Pinnacle.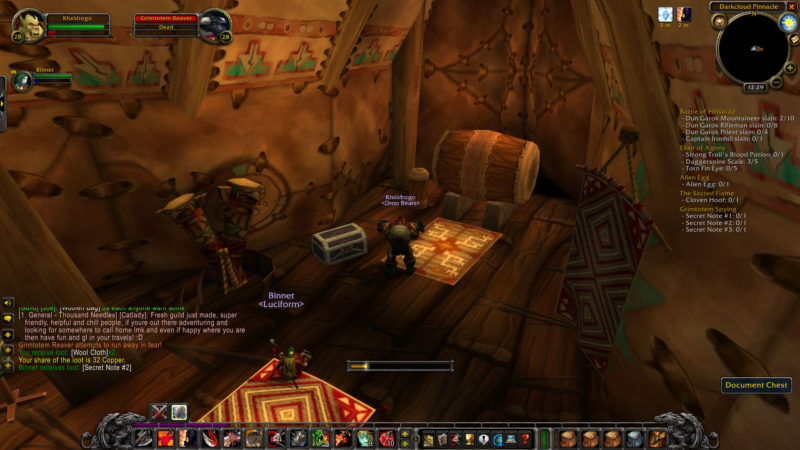 Lastly, head towards the final tent via a bridge from the main area.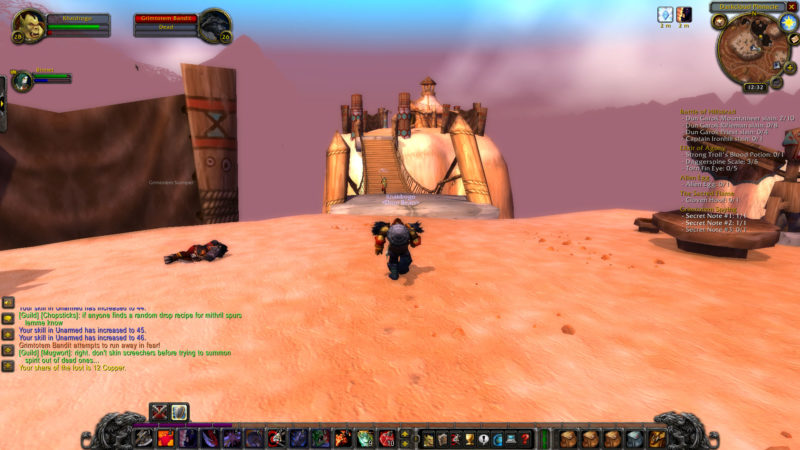 Inside, you'll meet more mobs. After killing the mobs, loot the chest to get the 3rd Secret Note.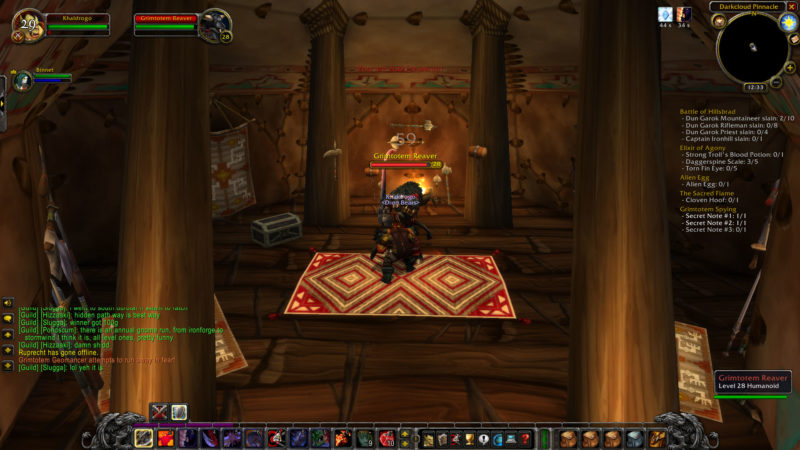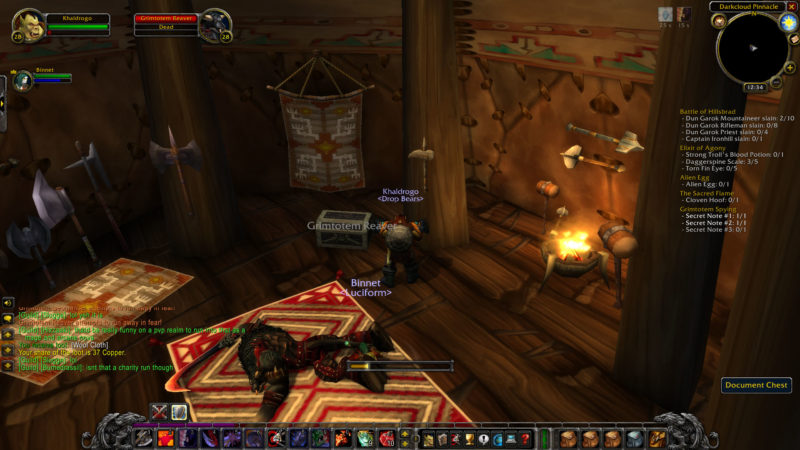 Bring the notes back to Cliffwatcher Longhorn to claim your reward of an item.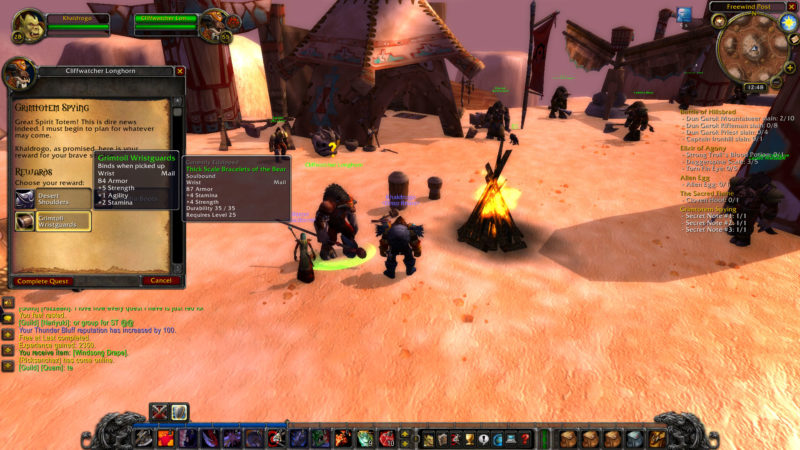 ---
Related articles:
Free At Last: WoW Classic Quest Guide And Walkthrough
Wanted: Arnak Grimtotem – WoW Classic Walkthrough
Protect Kaya: WoW Classic Guide And Walkthrough
The Lost Pages: WoW Classic Guide And Walkthrough
How To Go To Thousand Needles: WoW Classic Guide
How To Go To Ashenvale: WoW Classic Guide And Wiki