The Siren's Call is a side mission that is available in Tom Clancy's Ghost Recon: Breakpoint.
The mission is to help some homesteaders get rid of the siren that attracts drones.
This is a walkthrough of The Siren's Call in Ghost Recon Breakpoint.
Go to Brown Homestead
Head towards Brown Homestead to begin the mission. The location is shown in the map below, marked by the orange circle.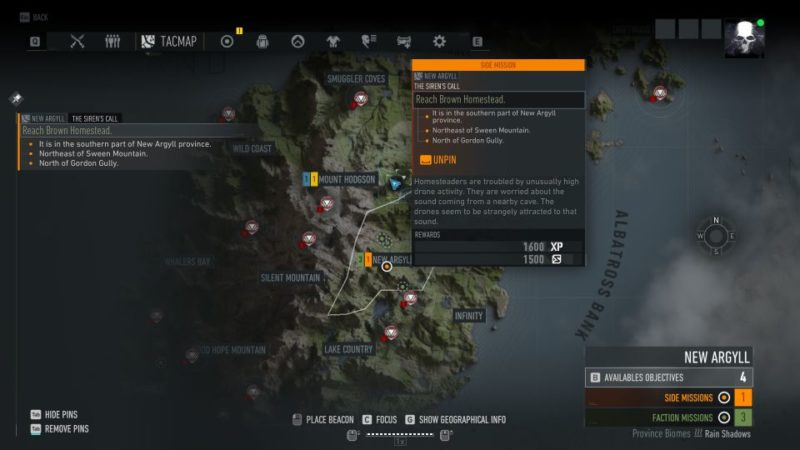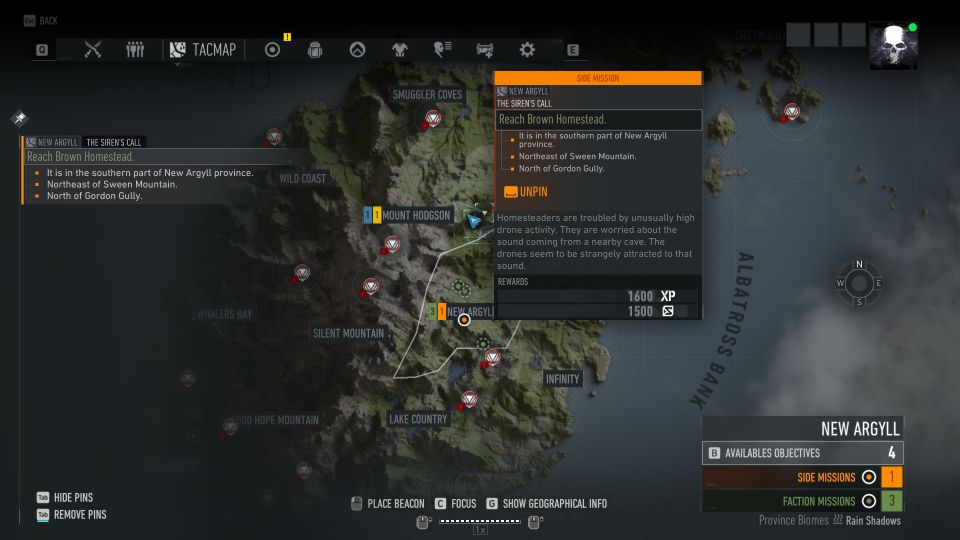 Get a vehicle there to be quick.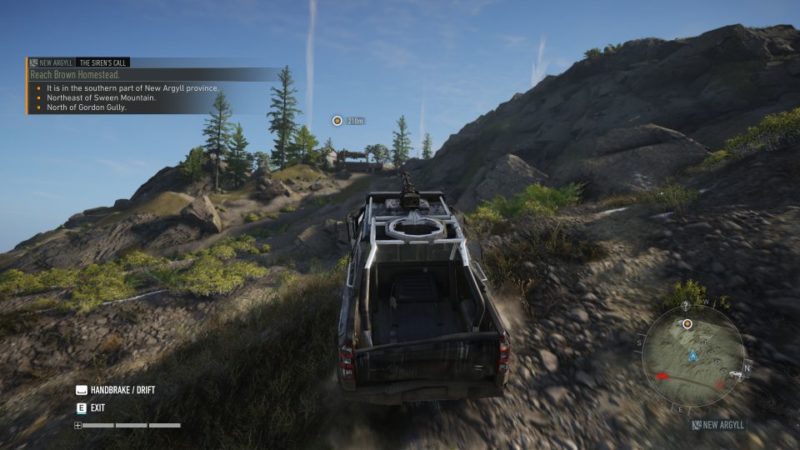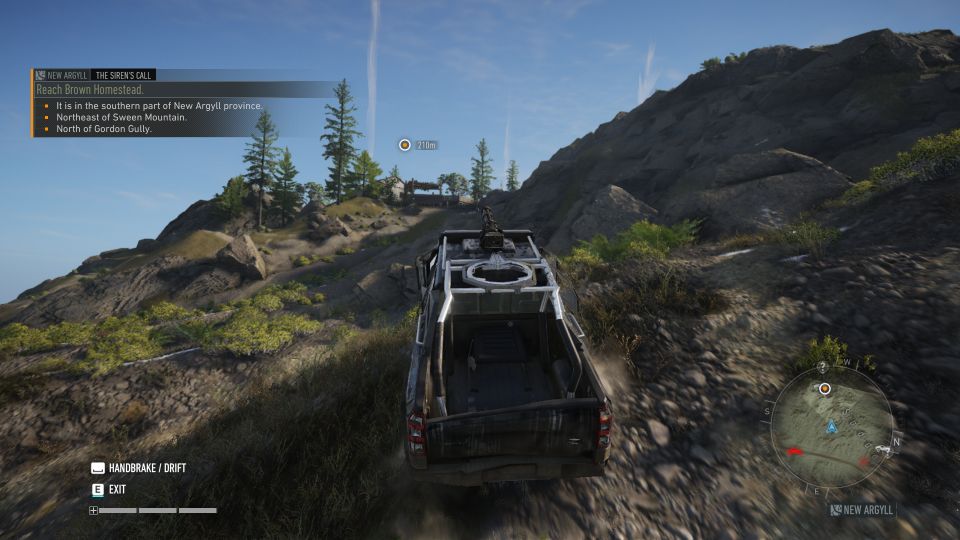 Talk to Sheafe
Speak with Sheafe who is inside the Brown Homestead.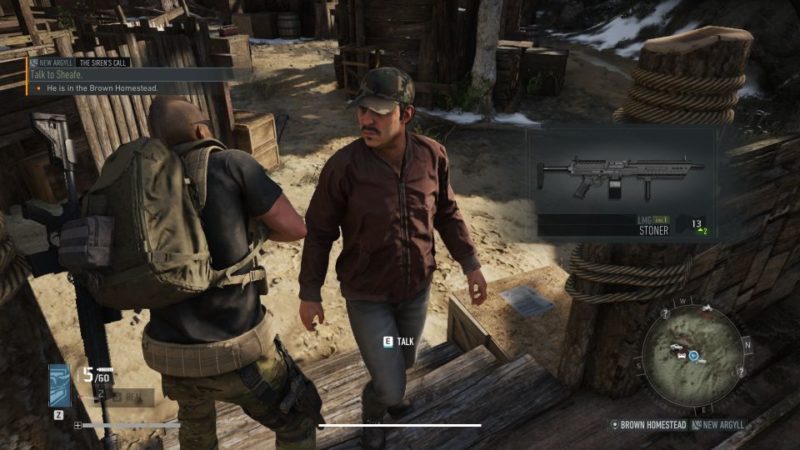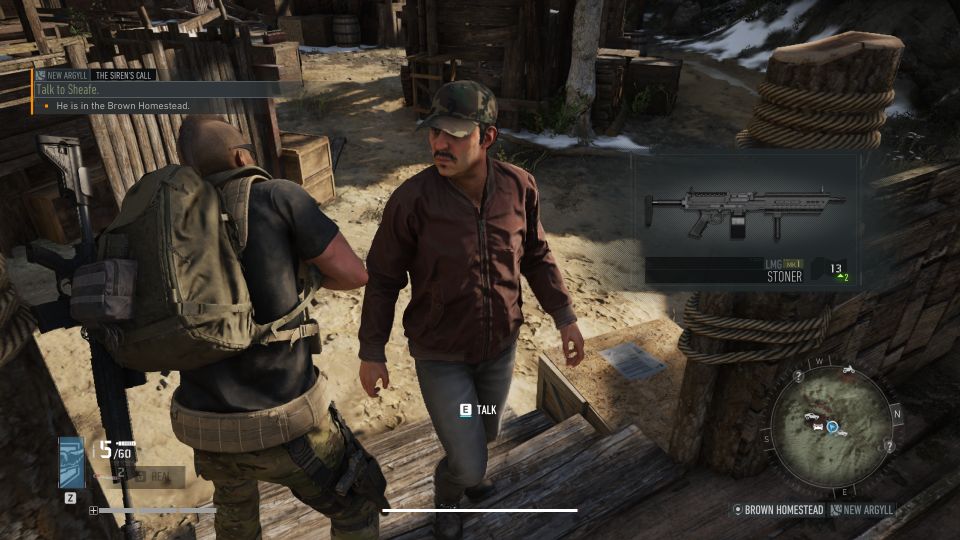 Reach the sound's location
Next, go to where the sound is coming from. It's in the western area of New Argyll, west of Brown Homestead.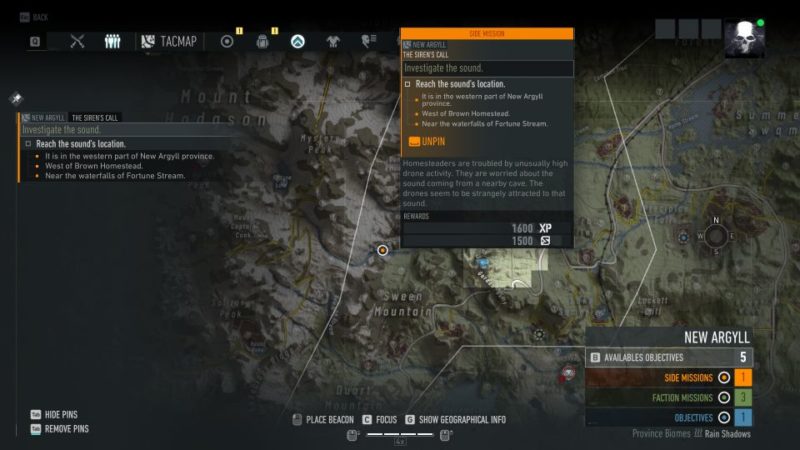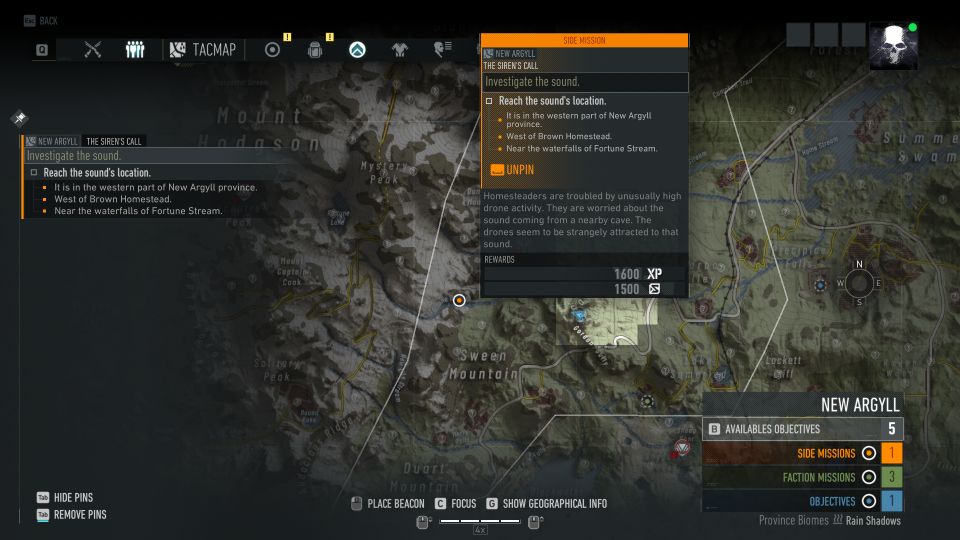 Look for the cave entrance
Once you've reached the area, you need to find the cave's entrance.
The exact location of the cave is shown in the map below, marked by the player's location. It's right below the letter "a" in the word Stream on the map.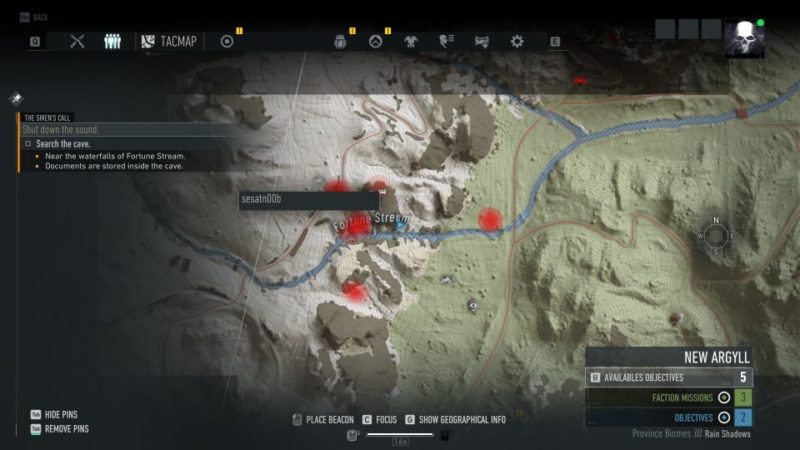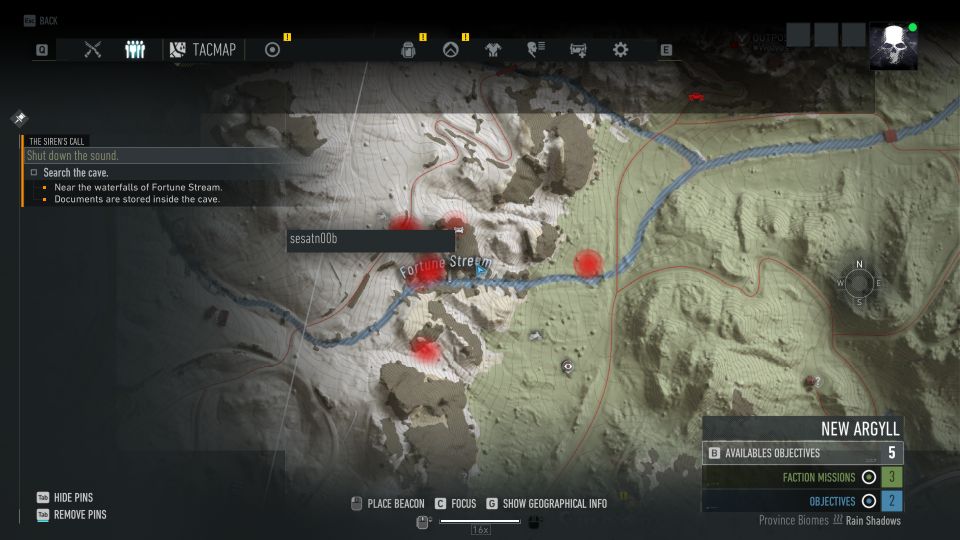 Deploy your drone and you'll see the entrance. There'll be a couple of drones hovering around the entrance.
Destroy all of them. They can be pretty tough compared to humans.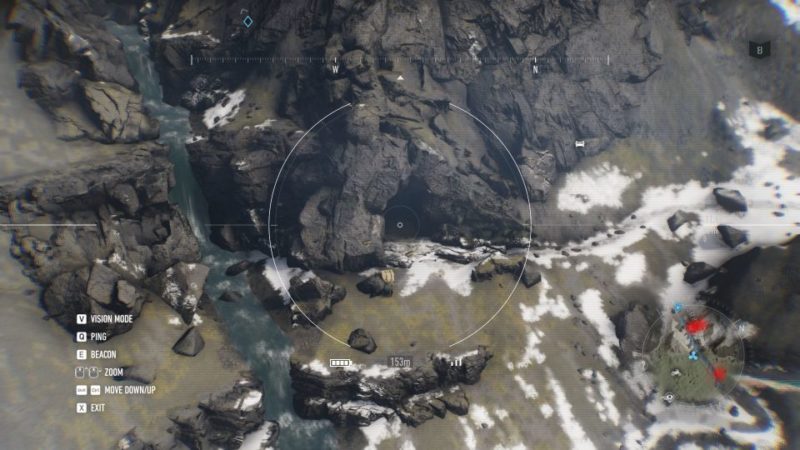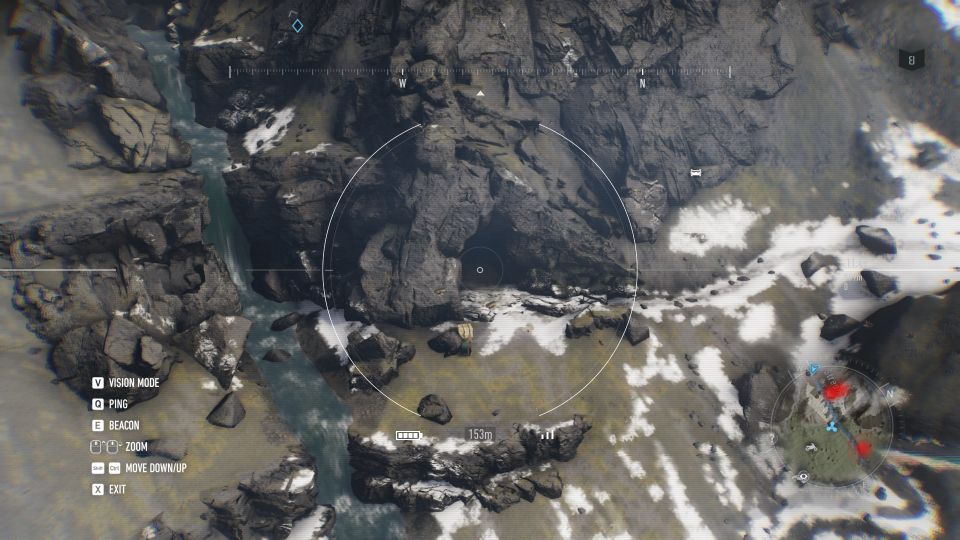 Explore the cave
Once the area is clear, enter the cave. Use your night vision if necessary.
There'll be soldiers inside the cave as well.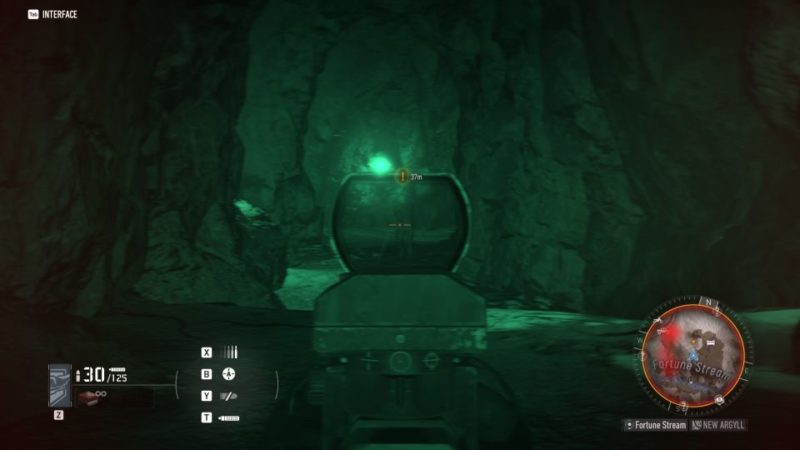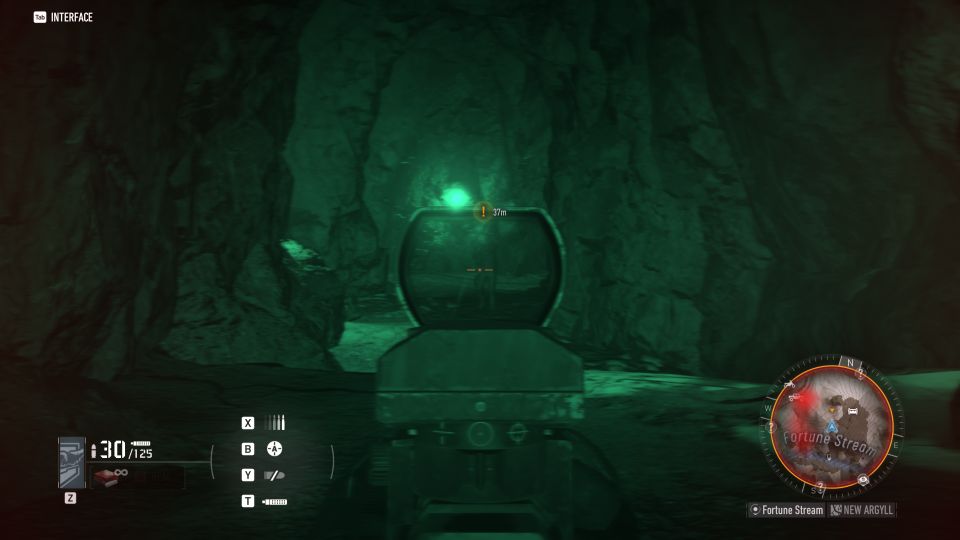 What you need to find first is an intel, which is in a 'room'. The intel will tell you to destroy the antenna.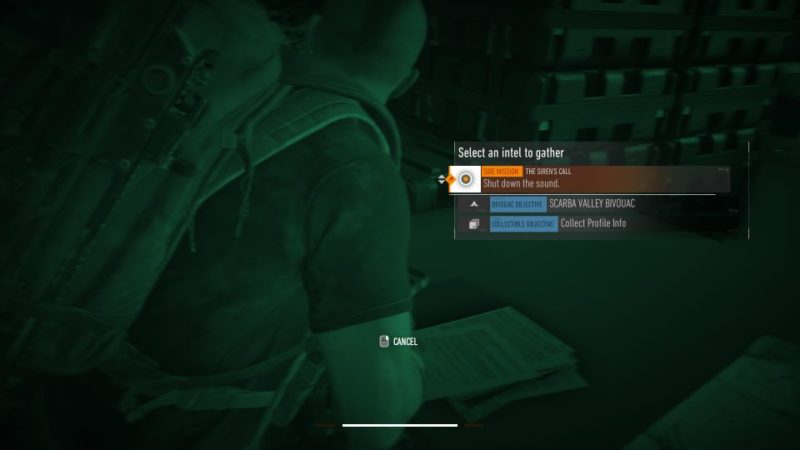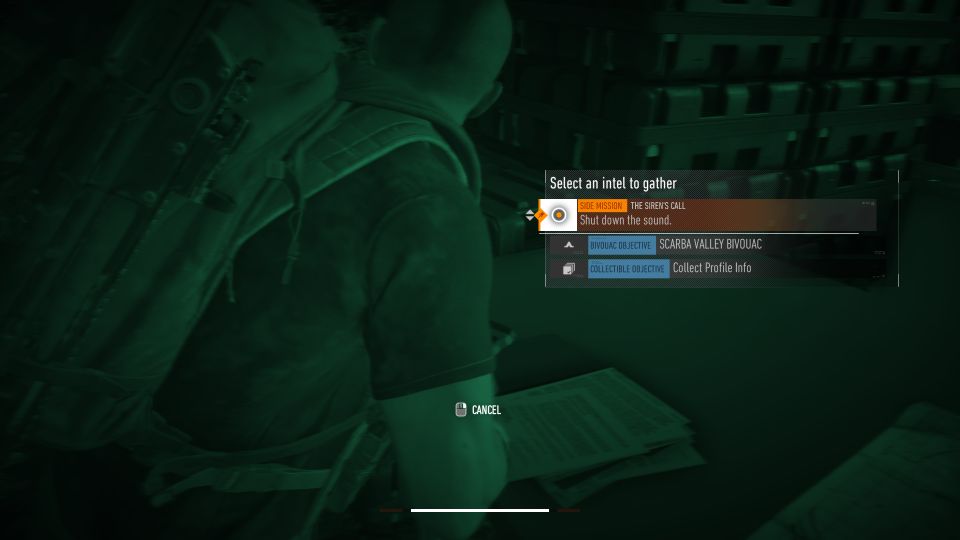 After picking it up, you can find the intel document in your menu.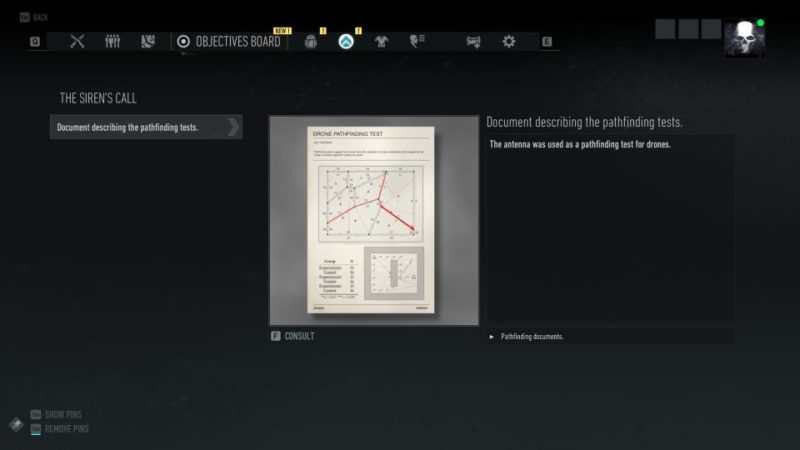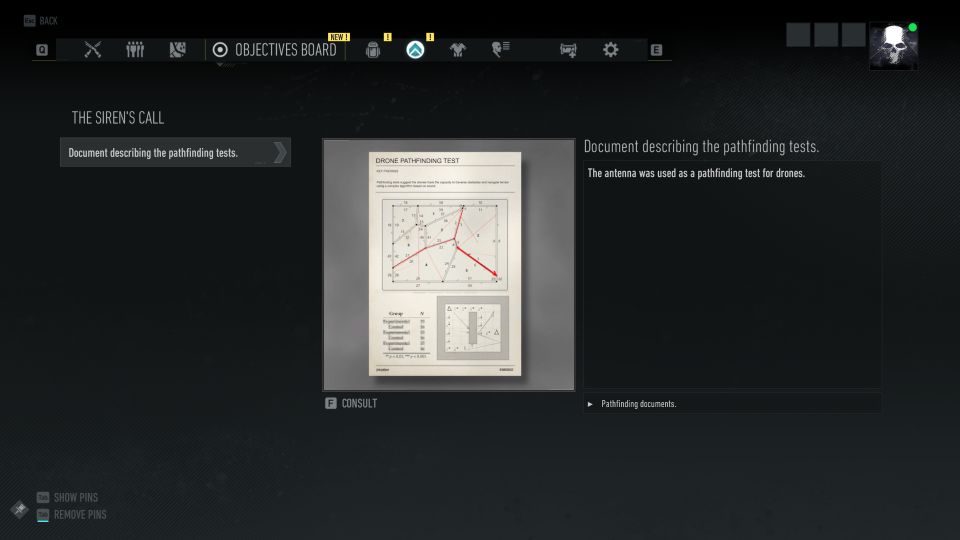 Disable antenna
Your next objective is to disable the antenna. You'll need to proceed further from the area where you found the intel.
There's a narrow pathway that leads you further in the cave.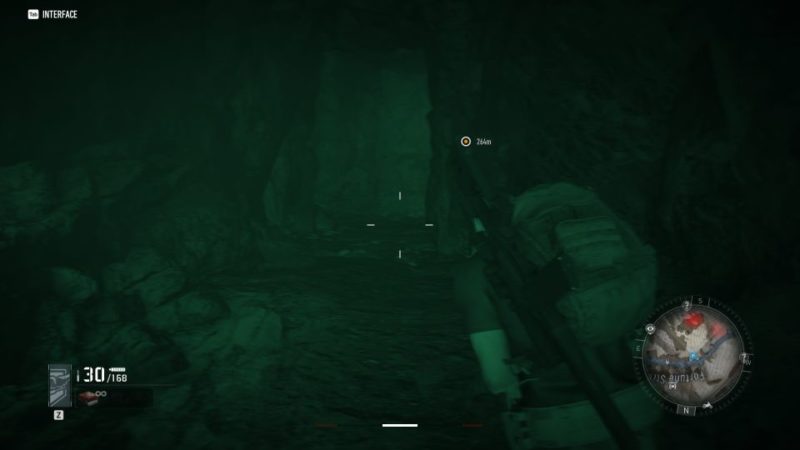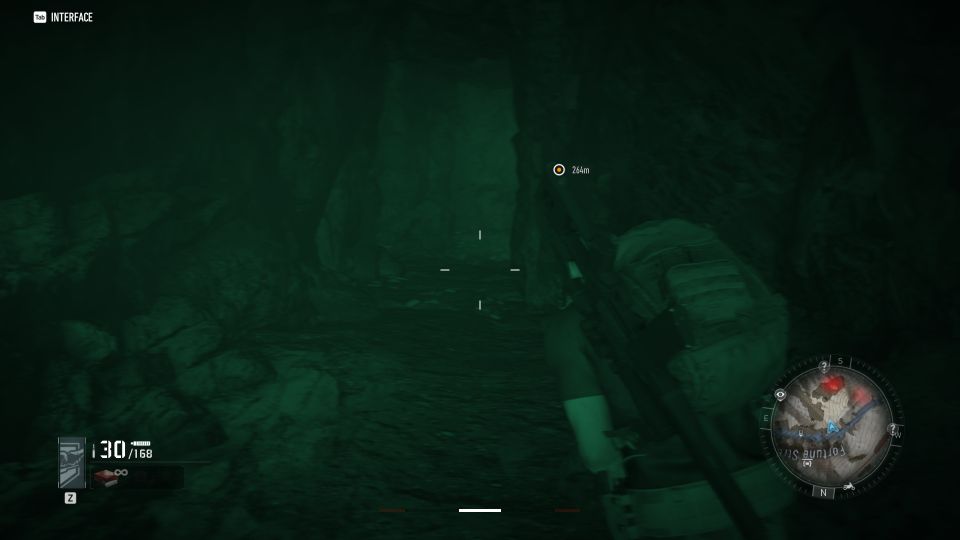 Keep going until you reach a vehicle blocking the route, with enemies inside. Destroy the vehicle first.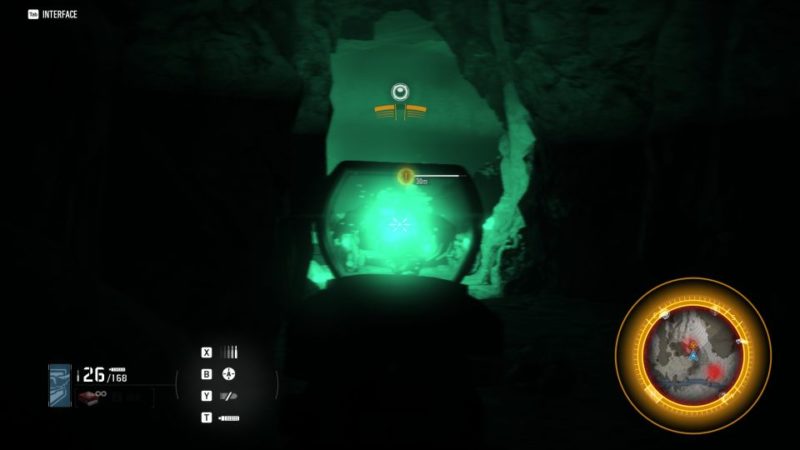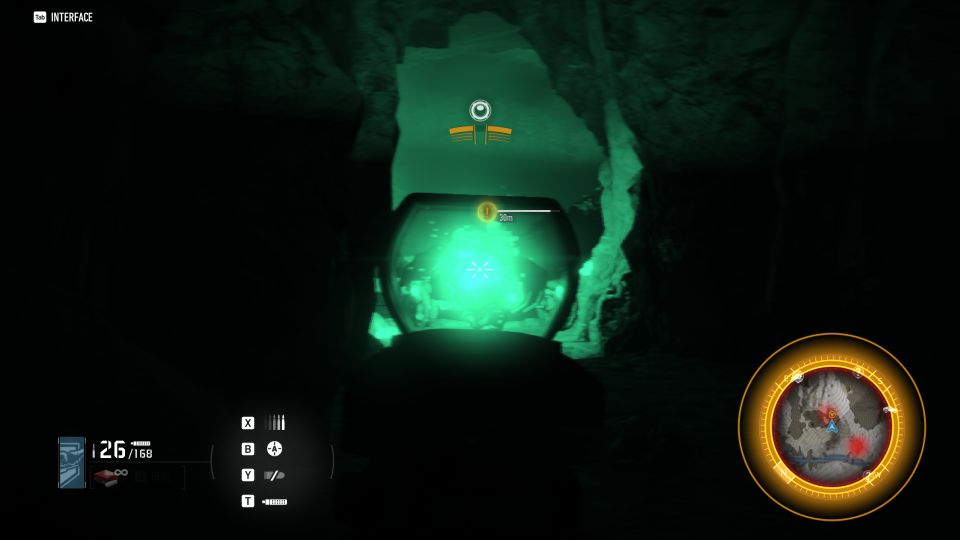 Walk past the vehicle and you'll reach a broader area. The antenna should be visible.
Go towards the antenna and hack it to disable the sound.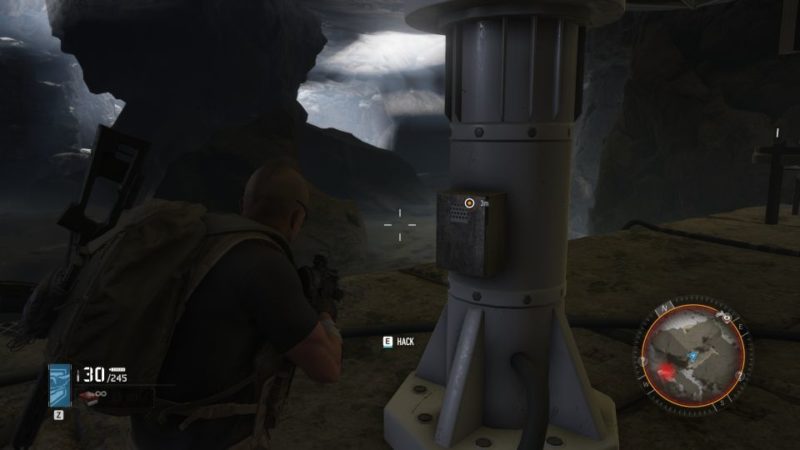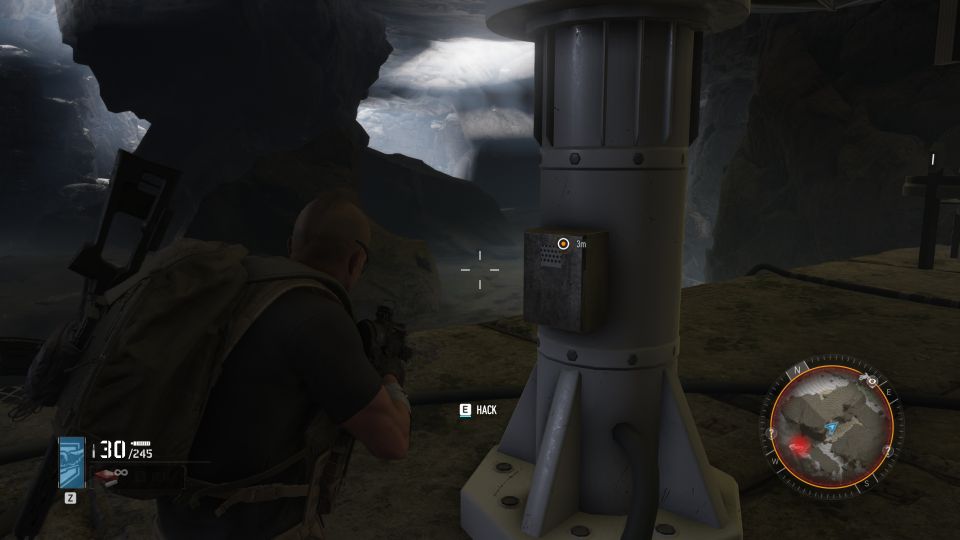 Go back to Sheafe
Head back to the Brown Homestead to speak with Sheafe.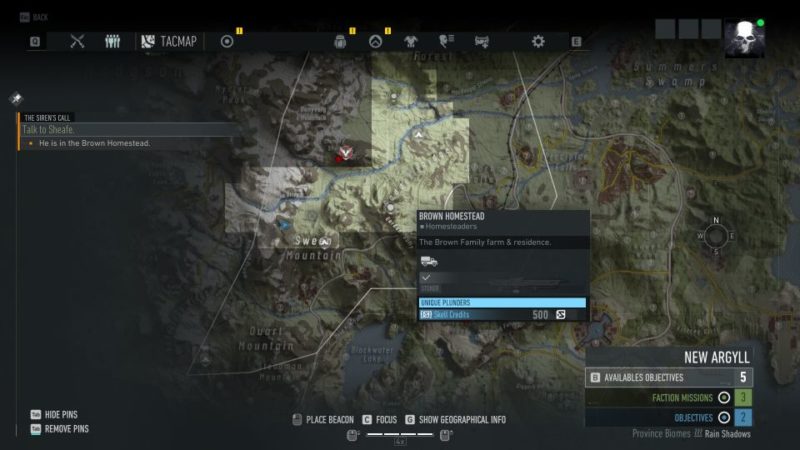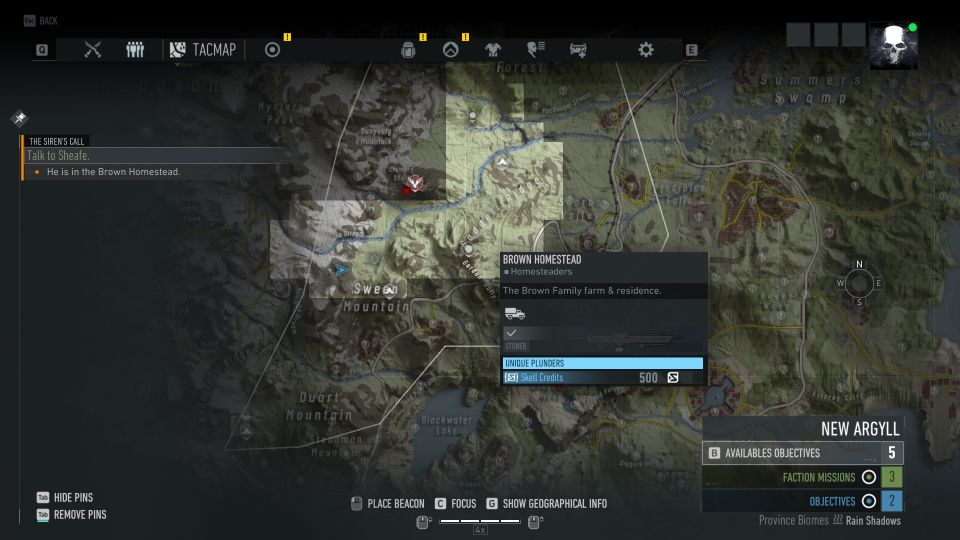 The mission completes here. You will get 1,500 Skell Credits.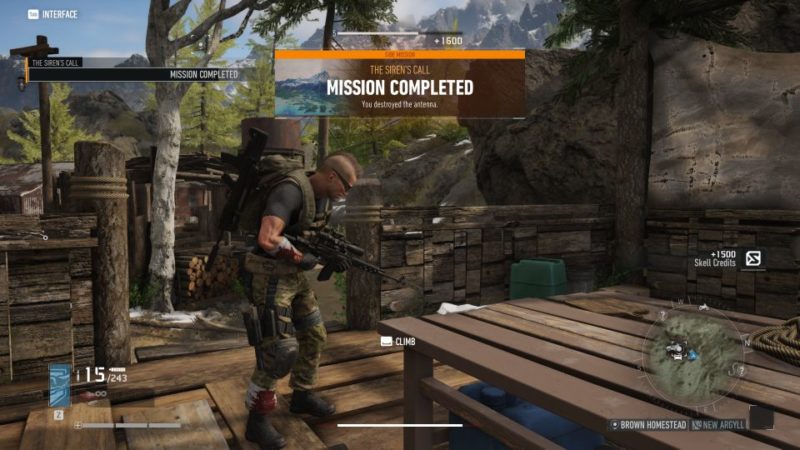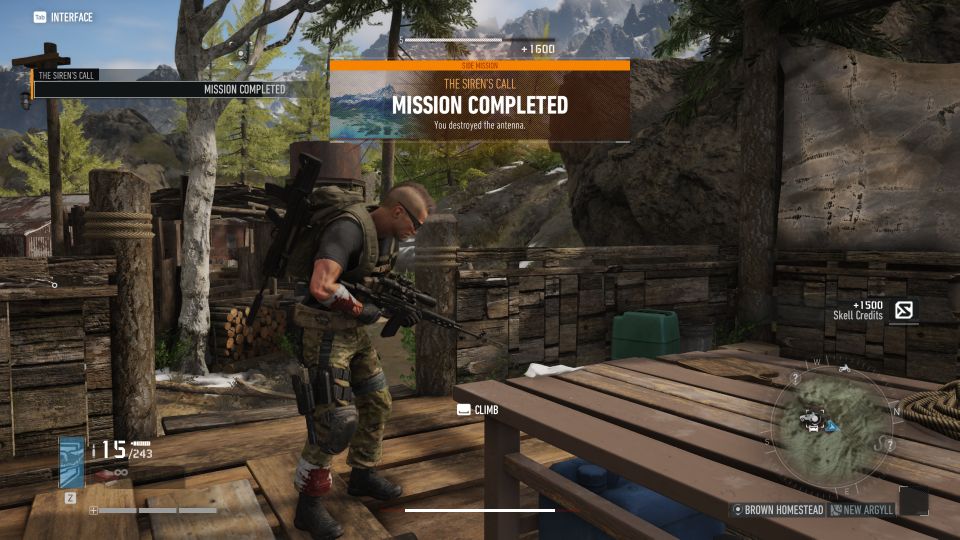 ---
Related articles:
A New Perspective Walkthrough: Ghost Recon Breakpoint
One Man's Hell: Ghost Recon Breakpoint Walkthrough
Back To The Basics: Ghost Recon Breakpoint Walkthrough
Ghosts Of The Past: Ghost Recon Breakpoint Walkthrough
Ghost Recon Breakpoint: No Way Out Walkthrough
Top 7 Highest Bounties In One Piece
Ghost Recon Breakpoint: Eagles Down (First Mission) Walkthrough