Gann's Reclamation is a quest you will receive in The Barrens in World of Warcraft (WoW) Classic.
Your task is to slay Bael'dun Excavator, Bael'dun Foreman and Prospector Khazgorm.
Here's a walkthrough of Gann's Reclamation in Classic WoW.
To unlock the quest, talk to Gann who is located south of Camp Taurajo, before the fork between Dustwallow Marsh and Thousand Needles.
How to find Bael'dun mobs
You can find all three mobs in an excavation area, south of Gann's location.
The exact location is shown in the map below, marked by the players' location.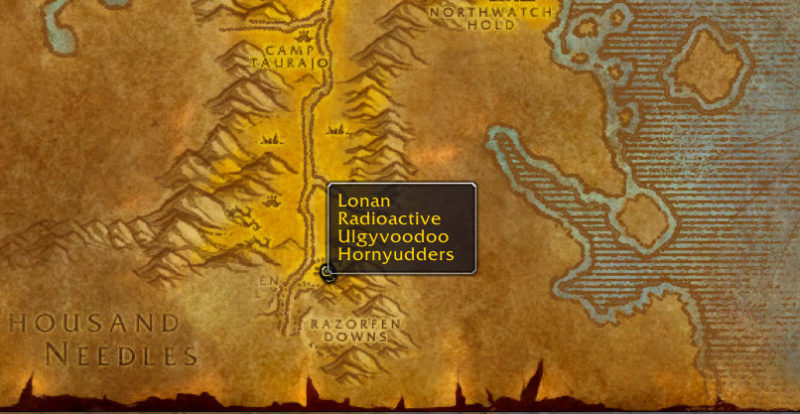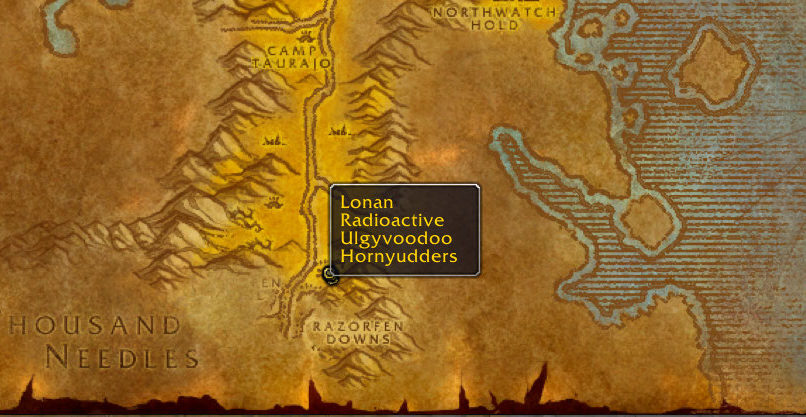 The Bael'dun Excavator and Foreman mobs are available everywhere.
Just slay the required numbers and you're done. You can straight away go to the bottom level of the area.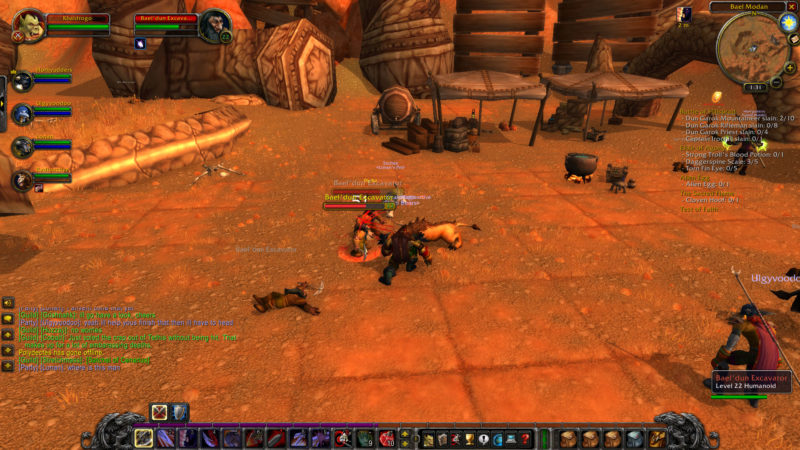 As for Prospector Khazgorm, you can find him in the same area. He may have multiple spawn points.
Personally, he spawned at the bottom level, but towards the end.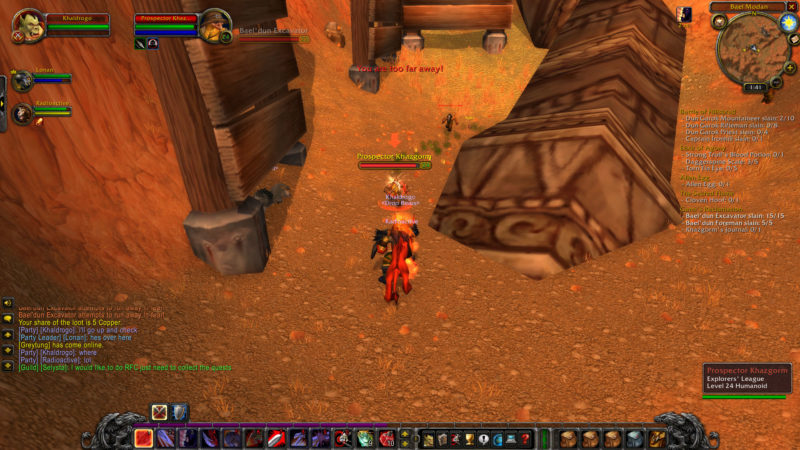 Once you've completed the requirements, go back to Gann to claim silver coins as reward.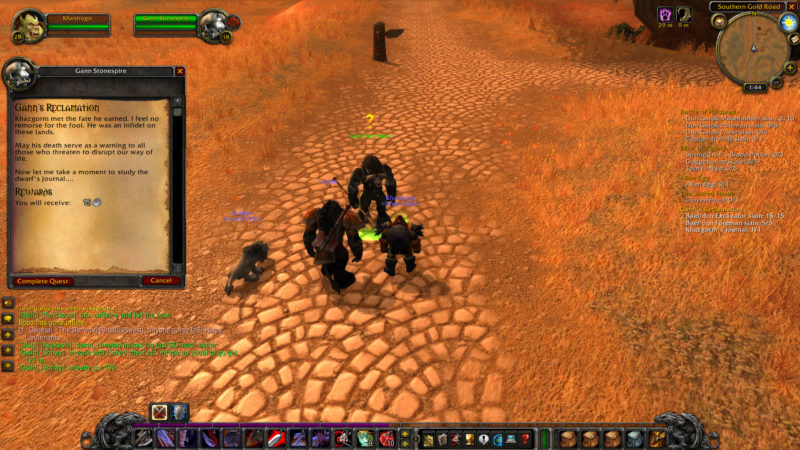 ---
Related articles:
Souvenirs Of Death: WoW Classic Guide And Walkthrough
Trial At The Field Of Giants: WoW Classic Walkthrough
Pacify The Centaur: WoW Classic Guide And Walkthrough
Free At Last: WoW Classic Quest Guide And Walkthrough
Wanted: Arnak Grimtotem – WoW Classic Walkthrough
Protect Kaya: WoW Classic Guide And Walkthrough