Zwinky is a virtual world that was once popular among teens. This game allowed players from around the world to chat or play mini-games together.
Unfortunately, Zwinky closed its servers as the game shut down in late 2016. If you miss this type of gameplay, fret not.
Here are ten other games like Zwinky that you can play as alternatives. Some of these games are even available on mobile.
1. IMVU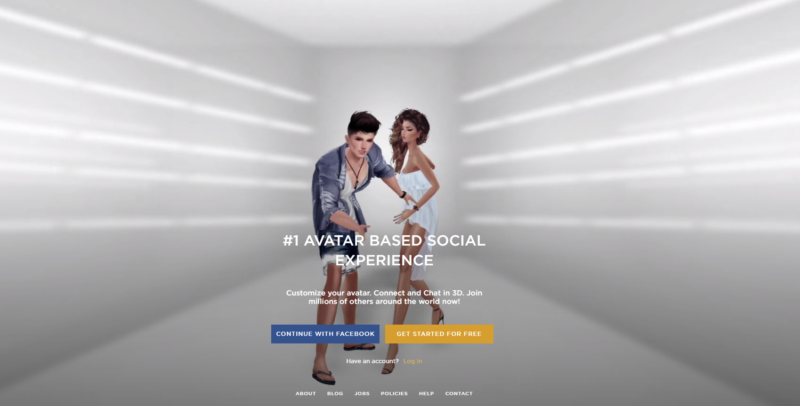 First on this list is IMVU, which is also an online metaverse that works on a website. Players control 3D avatars and they can meet each other, chat and even play games together.
It was popular back in 2014 with over 4 million active users but I'm not certain about the numbers in 2018. This game is known for its insane amount of virtual goods, i.e. more than 30 million items for sale.
Credits or in-game cash can be bought with real money like other games of this genre. These credits are used to purchase virtual goods for the 3D avatars, like accessories, homes, clubs and so on.
2. Second Life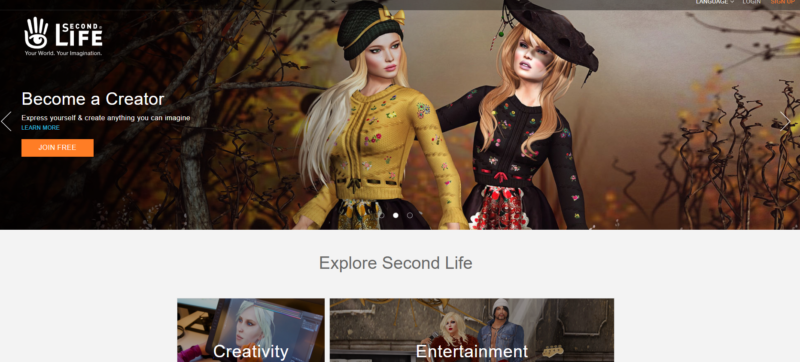 One of the more popular virtual worlds of all time is Second Life, but this game is more towards adults rather than children. Second Life is considered to be a virtual world rather than a game, as there is no real objective to this apart from just living in a virtual world doing stuff similar to reality.
This game uses the currency Linden dollar for everything including buying and selling of goods or land. Second Life became so popular that some virtual goods were sold for a huge amount of money in real life.
It's a unique kind of virtual world as you can actually make money through this game. There's sort of an exchange that allows you to sell Linden dollars for USD or some other currency. People who take this virtual world seriously may actually buy your Linden dollars.
3. Entropia Universe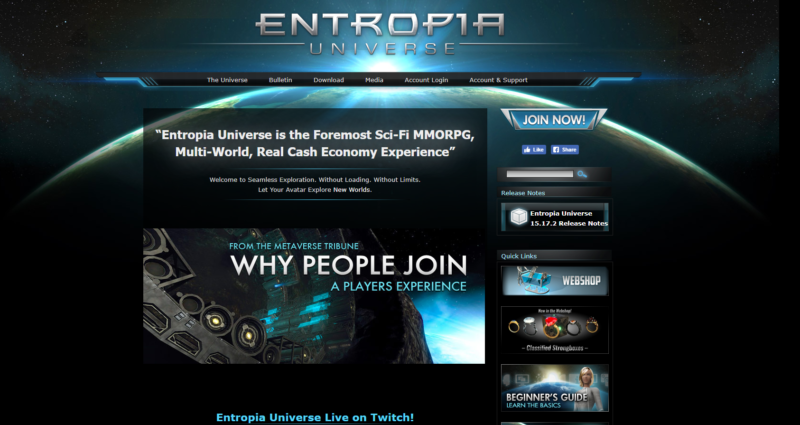 Entropia Universe is rather similar to Second Life and it's known to be the platform for the most expensive virtual item ever sold in history. Someone actually sold a virtual club on Entropia Universe for over half a million dollars (real money), which is pretty insane.
Each player chooses only one avatar in the game and you're not allowed to have more than one. This game involves hunting, mining, crafting items, meeting others and so on.
It's probably more for adults as this game revolves around a lot of real money. Some actually play Entropia to gain some precious loots and selling them for real cash.
4. Habbo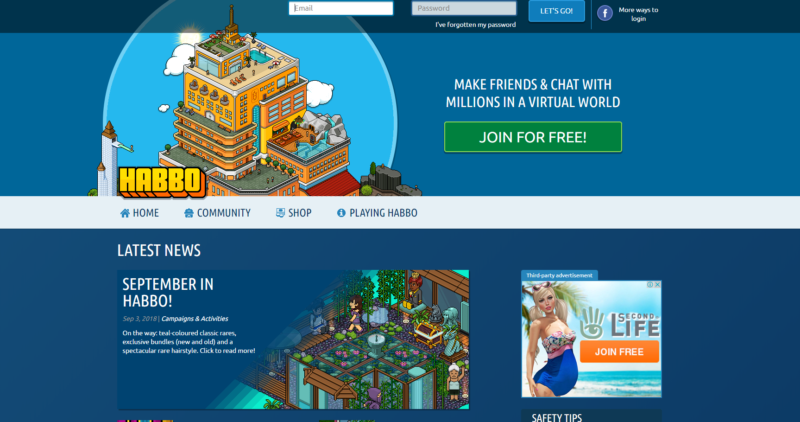 Habbo was once a super popular browser game started by a Finnish company. In 2012, it was claimed that over 273 million avatars have already been registered and they were getting around 5 million unique monthly visitors.
Habbo was once called Habbo Hotel and is popular among the teenagers. This game is more towards virtual socializing and you can do so in restaurants, clubs and so on. There are also places to play games together.
This game also has its own currency and you can buy it using real cash via credit card or other means. Do give it a try as it's similar to Zwinks.
5. Animal Jam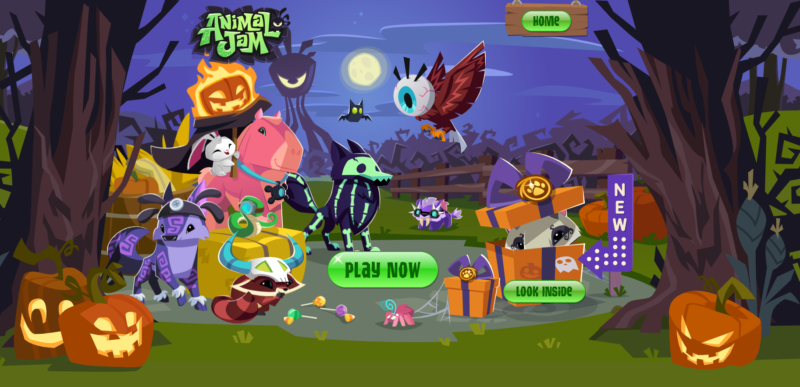 Animal Jam is also one of the top online virtual worlds with over 180 million registered players this year. Unlike other games, you actually use an animal as your avatar. The free animals include panda, tiger, monkey and a few others.
If you wish to unlock more animals, you probably need to get the membership. In Animal Jam, players can have their own dens with custom furniture plus decorations. You can also adopt pets, play games with others, buy virtual goods and socialize with other players.
This game is now playable on different platforms and even on smartphones. The most popular mobile app for Animal Jam is said to be Play Wild, which is a 3D version of this game.
6. OurWorld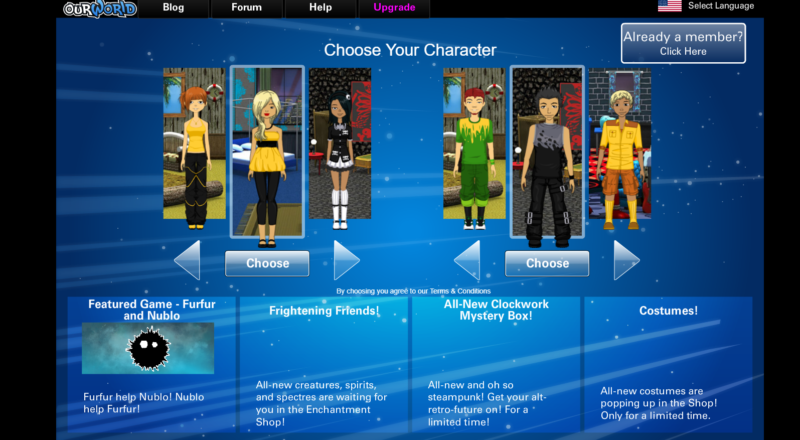 Next on the list of best games like Zwinky is OurWorld. It's also another virtual world that was released in 2008 where players have their own avatars and even condos.
The in-game currency is called Flow and you can earn this currency by playing games, eating, drinking, dancing or even talking. Players can also purchase gems with real money and these gems are used to buy items for the avatar.
Some of its social features include giving away items, chatting, entering contests, requesting friendship or even marriage. This game also features some special items like mystery boxes, sprites, tattoos and pretty cool vehicles (e.g. hoverboard).
7. Lady Popular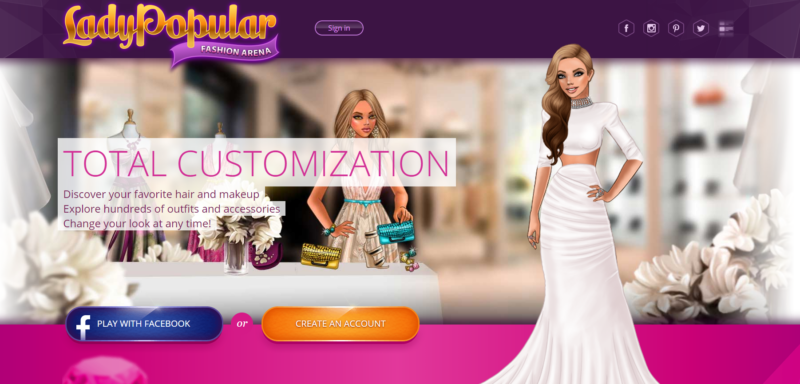 Lady Popular is another browser-based game that is targeted towards the female audience. You only play as a female character called Lady and you can customize these characters in terms of appearance.
You can create clothes for Lady, rent an apartment, do some decoration and even team up with other players in missions. In this game, you can compete in three things, i.e. best Lady, best apartment and the best party.
This game also has a navigation system for the city. You can go to the beauty salon, club, party center, pet shop, mall and several other places. It's definitely one of the best virtual worlds for the female audience.
8. Roblox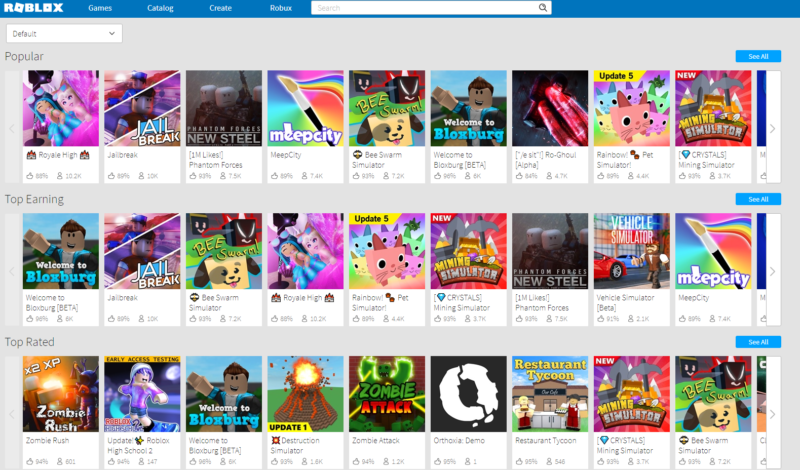 Roblox has pretty much taken over most of the audience from other games. With over 70 million monthly users in 2018, Roblox is one of the most played games right now.
It's sort of like a huge platform that connects all kinds of mini-games and these games are actually constructed by players themselves. Some of these players are actual gaming developers.
These developers can actually make money from these self-created games as they're able to sell game passes or in-game products to other players. Subsequently, they exchange Robux for real money.
Players can also buy, sell or even create virtual items in Roblox. With so much flexibility, it's no surprise that this game is doing really well. It's even playable on mobile.
9. WoozWorld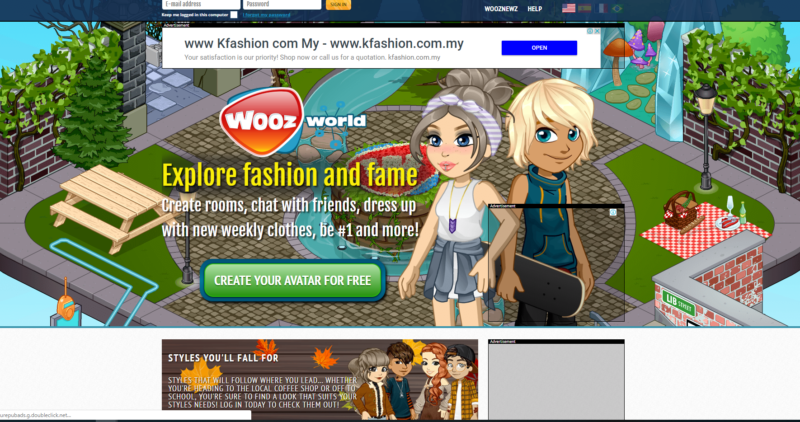 WoozWorld is a mobile fashion virtual world and there are millions of players in the game. You control, your own avatar and you can personalize it by getting new clothes and all kinds of fashion accessories.
This game allows you to meet new friends and even design your own room with all types of furniture. As it's a virtual world, you're allowed to have your own high school prom party, create games, take part in contests or even weekly quizzes.
If you love playing games on mobile, you should definitely check out WoozWorld as an alternative to Zwinky.
Read also: Games Like IMVU
10. Poptropica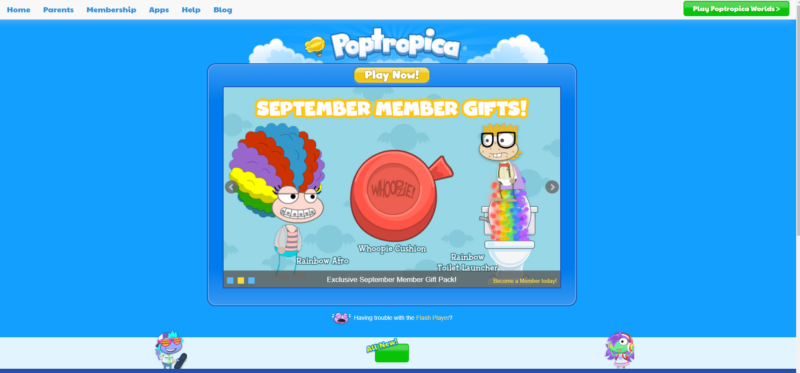 Poptropica is the last virtual world on this list and while it's known to be a browser game, there's also a mobile app for this. This game allows you to choose the hero you secretly wish to be. You can collect prizes, powers or even customize your avatar with all kinds of cool outfits.
This virtual world even has around 20 virtual islands that you can explore. Some of the features of this game include creating your own island, customizing the look of your hero, collecting items and even meeting new friends.
There are also island quests and mysteries that you can solve in Poptropica. Do give it a try.
Best games like Zwinky?
We have listed 10 games that are in a way similar to Zwinky that you can play as alternatives.
If you do know of other better games for the list, do leave your comments below.
---
Related articles:
Games Like The Sims – 7 Cool Alternatives To Play
Games Like Age Of Empires – Top Eight Alternatives
5 Games Like Persona 5 – Best Alternatives To Check Out
15 Games Like Animal Jam – The Only List You Need