While Total War is still one of the best RTS games of all times, there are several interesting titles that may catch your attention. It is hard to find an RTS enthusiast who does not know about this legendary title that was released years ago.
With its amazing detail to tactical and strategic aspects and respect to the world history, the game managed to impress millions of people from all corners of the globe!
However, the thirst for strategic games is not one you can kill easily. Despite the overabundance of video games of all genres, finding a truly awe-inspiring strategy is not easy.
One of the greatest aspects of Total War that made it so great was the fact that it focused on both the grand strategy involving political intrigues and resource management with a detailed tactical gameplay allowing players to micromanage huge battles.
The franchise consists of several outstanding installments (over 15 titles) including Rome, Attila, and Medieval. After decades, the franchise is still going strong and sells millions of copies. Are there any notable competitors in the market?
You can certainly find a couple of great games that will most likely make an impression on you.
However, only the best will be something worth of your time. We decided to put together a list of games like Total War that will entertain any fan of this genre.
1. Civilization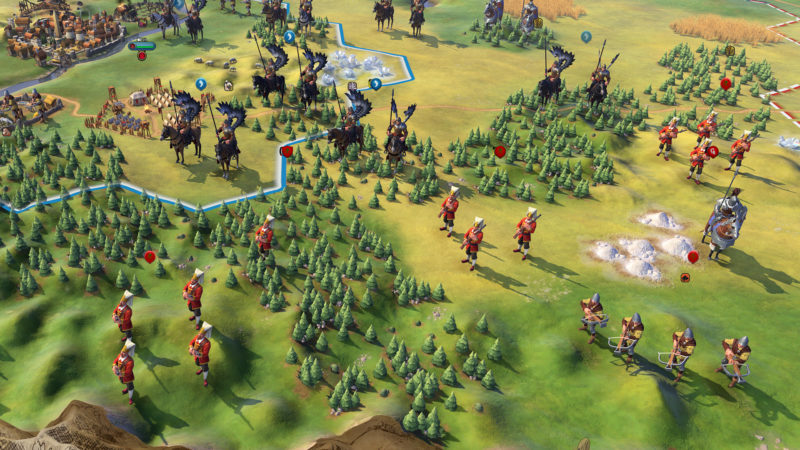 If you like the strategic aspect of Total War, the Civilization franchise is exactly what you are looking for. The franchise is one of the best in the strategy genre of all times and spans across several decades.
Originally developed by Sid Meyer, the series was praised for its attention to details, immersive gameplay, and great multiplayer.
You choose a nation (each nation has its own traits and special units) to guide through the thick ocean of time and bring it to glory through cultural development, scientific achievements, financial power or pure violence.
It is one of those rare games where you start with bow and arrows to slowly transition to nuclear warheads and futuristic robots. At the same time, the amount of micromanagement is through the roof. Players can control every single aspect of their empires.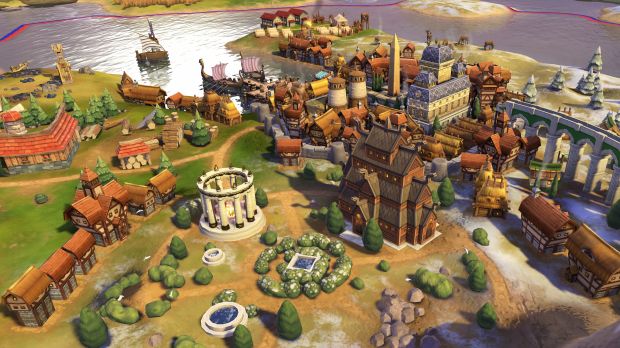 In the latest installment Civilization 6, the player also micromanages cities by building districts and controlling various aspects of the city life.
Civilization is also known for its attention to technology and culture. Creators regularly paid attention to various important spheres of life including religion, economics, art, society, and more. If you like complex turn-based strategies, this franchise is the one to choose.
Civ III and V are considered the best in the series and still have tremendous following.
2. Mount and Blade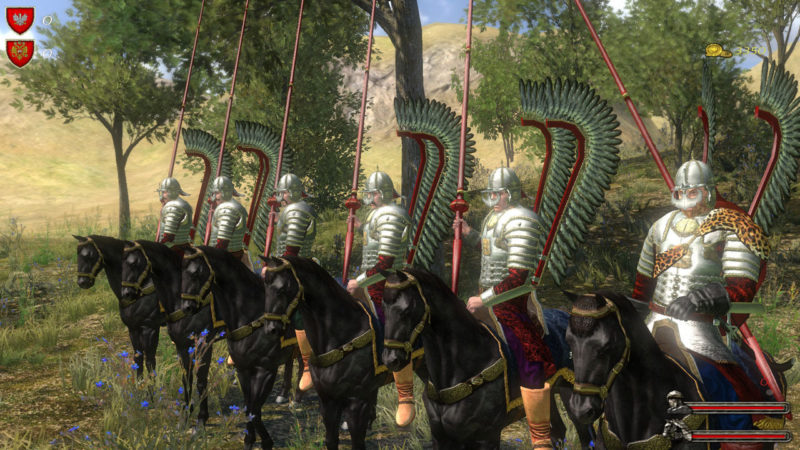 This franchise is respected by millions from across the globe. Started as an independent game, this strategy changed the way we see strategic and tactical games set in medieval times. There is a huge modding community that produces various additions to the game.
Two most important games in the series are Mount & Blade: With Fire and Sword and Mount & Blade: Warband. The third one called Mount & Blade II: Bannerlord is in development.
With Fire and Sword is definitely a perfect example of a historic game made well. There are several factions (Polish Commonwealth, Swedish Kingdom, Muscovite Tsardom, and Ottoman Empire) and each wants to find a new leader for the known world.
You will be destroying kingdoms and following great leaders or become one if fate wills it so! After starting as a lone adventurer, you slowly make your way to the top of the political hierarchy.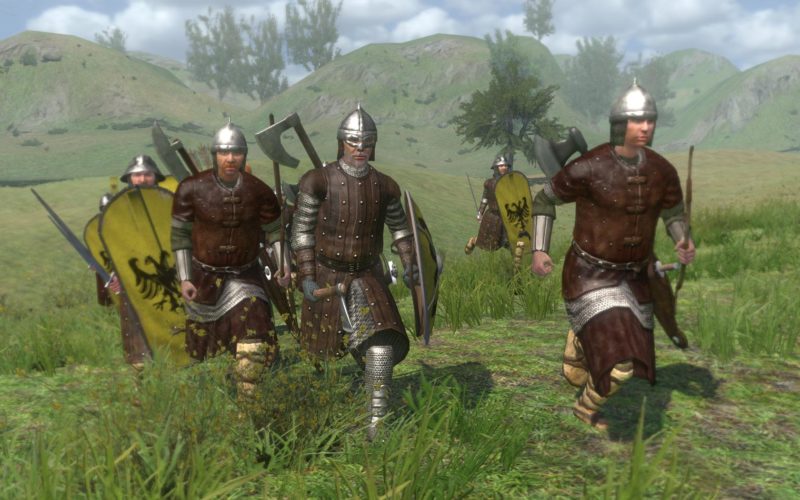 Warband is the final product delivered by TaleWorlds. The game features mechanics utilized later in With Fire and Sword. Multiple war factions wonder on the map where several cities are important points of interest for all AI and human players.
The best thing about this series of games is that you participate in battles if you want to. While a single warrior does not make a difference in a battle where all hope is gone, a strong fighter with high enough attributes and powerful gear can easily turn the tides.
You can master archery, melee weapons, throwables, and many other techniques that will make your character very powerful!
3. Europa Universalis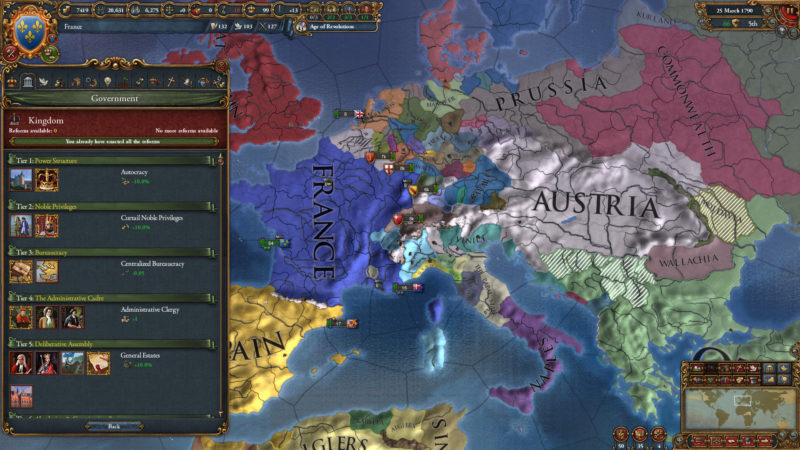 A famed series of strategy games that offers you an opportunity to change the course of history by playing politics and planning your military activities according to the geopolitical situation.
Praised for its advanced AI, interesting technology trees, and various game mechanics that make each session unique and unpredictable, the game was often compared to Total War and offered a fair competition in the market. It is one of those rare strategy games that you can't really miss if you consider yourself a fan of the genre.
The gameplay is described as 4X meaning that you need to constantly explore the world around, fight against your enemies to expand or protect your borders, gather resources and manage your empire.
Due to the complexity of the game world and its mechanics, the game never becomes boring and regularly present challenges even to veteran players who seem to know the game in and out.
Multiplayer experience is also something that you will most likely be happy to enjoy as it allows you to spend some quality time with your friends and family while fighting over the global dominance.
If you are looking for a good strategy game where you can compete but still chill, you won't be disappointed by this game series!
4. Crusader Kings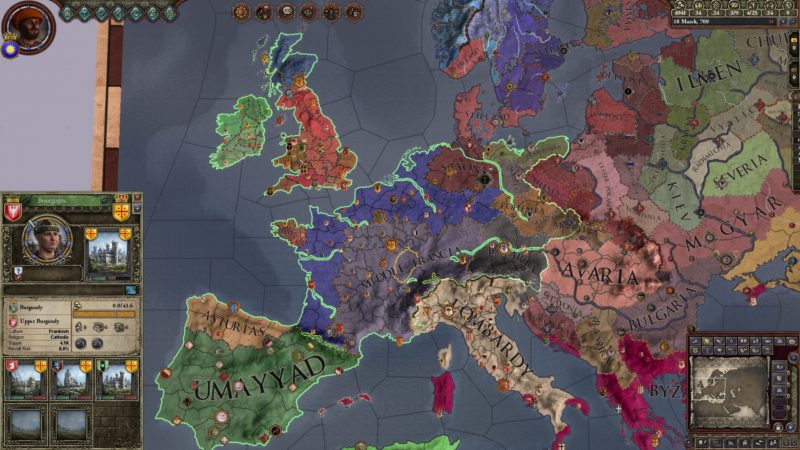 Start from the year 1060 and participate in crusades. Crush your opposition with sword and fire without any hesitation. Be a religious zealot or a greedy schemer.
The game offers you a wide variety of opportunities to lead your people to prosperity in the age of crusades, feudalism, and religious conquests. It is truly an amazing game with enough depth to make any history geek happy.
If you are into good history strategies, this one is something that will impress you.
Crusader Kings is not a masterpiece, but it has all necessary quirks and details to make you appreciate the amount of work put into the franchise.
While graphics and gameplay mechanics may not make you awe at the game, there is enough juice to keep your entertained. Despite its defined historic period and strict gameplay rules, you will find it replayable.
The game is all about war in all its forms. By participating in multiple battles, you increase your strength and prestige meaning more lords will fear or follow you.
At the same time, the game is focused on many aspects of management including resource management and diplomatic relationships.
5. King Arthur
Another history strategy that offers you an opportunity to be a hero! You will be Arthur, a storied legendary king and warrior who was destined to become a true leader of the nation and create a legacy that would echo through centuries.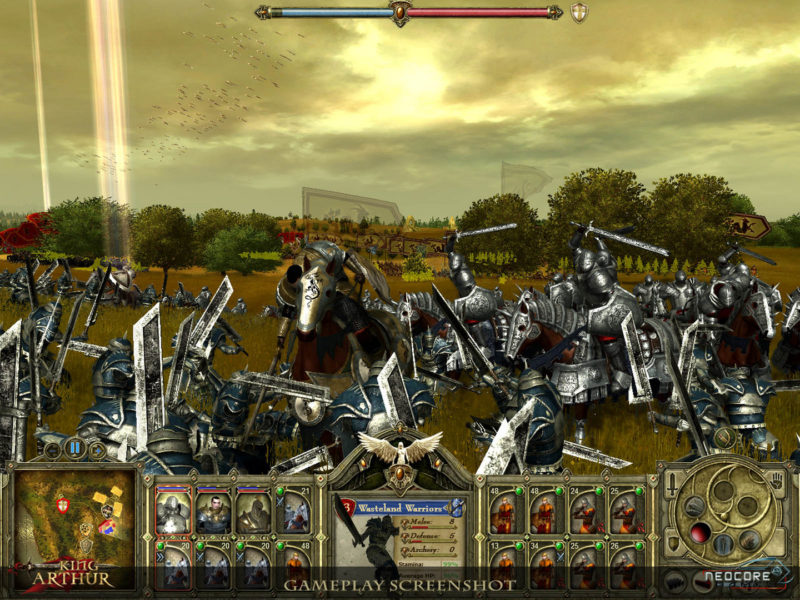 King Arthur is a game that gives you an expansive set of tools that you can use to your advantage. Plan your conquest according to your resources, hire new mercenaries, build armies, and make alliances to make your way to the throne.
While it is a game that features a specific historic period, you will have some fictional and even fantasy elements. Use magic, tactical skills, and other utilities that may not be historically accurate to change the course of any battle!
Your personal involvement will dramatically affect the outcome of each military campaign!
While it is hardly a truly authentic history-oriented RTS, the versatility of game mechanics, interesting story, and different ways to approach battles make it an interesting title to say the least. The quality of graphics is also something that many PC gamers may find outdated.
Nevertheless, it is still a solid strategy game that can bring you hours of joy and a couple of lessons in British medieval history.
6. Age of Empires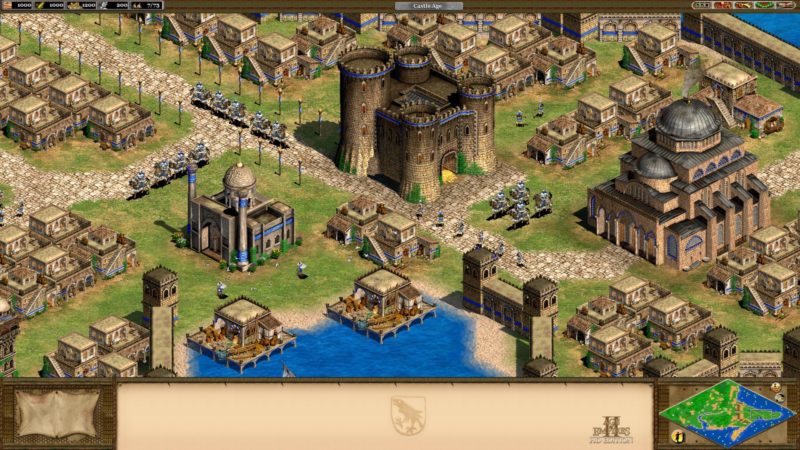 One of the biggest franchises in gamedev history, this series of games is comprised of outstanding games including the evergreen Age of Empires II which is still one of the best multiplayer games that has a big community.
As the name of series suggests, the player is one of the leaders who will bring their nation to glory in a series of quests. The single-player campaign was a treat. Each historic campaign offered a great story about a historical figure. Custom campaigns offered even more versatility.
Many players were impressed by graphics when the first game hit the shelves. Age of Empires was a solid isometric RTS with high-quality sprites and different nations each with unique units and interesting types of technology.
The second installment offered branched campaigns, more nations to play for, and a variety of gameplay mechanics that made each battle intense and memorable.
All in all, the game is still one of the best RTS titles in history. It combines the fast pace of RTS behemoths like War Craft III and Star Craft while maintaining the charm of games like Civilization and Total War.
This article was written by a freelancer.
---
Related articles:
Games Like Quake: Seven Alternatives To Check Out Today
Games Like Angry Birds: Eight Alternatives To Check Out
Moving Forward: Assassin's Creed Odyssey Walkthrough
Games like Wizard 101: Ten Alternatives To Check Out
Games Like Starcraft: Top 10 Alternatives To Check Out
Top 10 Shows like Star Trek: Discovery You Can Watch Today
Games like Dynasty Warriors: Five Alternatives To Check Out