The Outer Worlds is one of 2019's most memorable games developed by Obsidian Entertainment and published by Private Division.
This game gained quite a lot of hype when players realized that Obsidian is behind this new IP, and their trailer surely made a jab at Bethesda's Fallout.
For those who loved Fallout: New Vegas, The Outer Worlds was a no-brainer considering they have the same developer behind it.
If you've finished playing this relatively short game, here are some other games like The Outer Worlds you can play today.
1. Fallout: New Vegas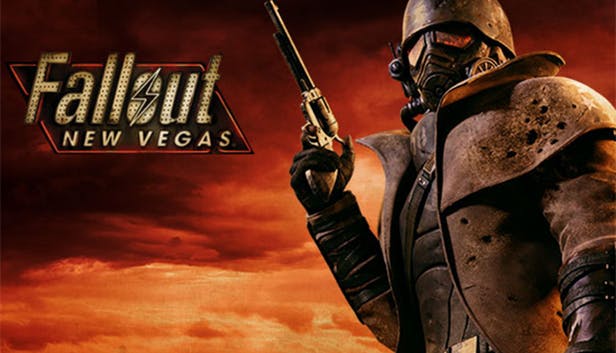 New Vegas was probably the inspiration behind The Outer Worlds as a new IP. It's not surprising since Obsidian developed New Vegas and the gameplay is similar.
This Fallout game is considered by many to be the best Fallout game of all time.
Similar to The Outer Worlds, New Vegas has many features like the perks system, companions, reputation and so on. One thing New Vegas has that Outer Worlds doesn't is gambling.
In Fallout: New Vegas, you can actually visit casinos to gamble by either playing slots, blackjack or even roulette. There's also a card game which can be played with other NPCs outside of casinos.
There's no other game on this list as similar to The Outer Worlds (TOW) than this.
2. Borderlands 3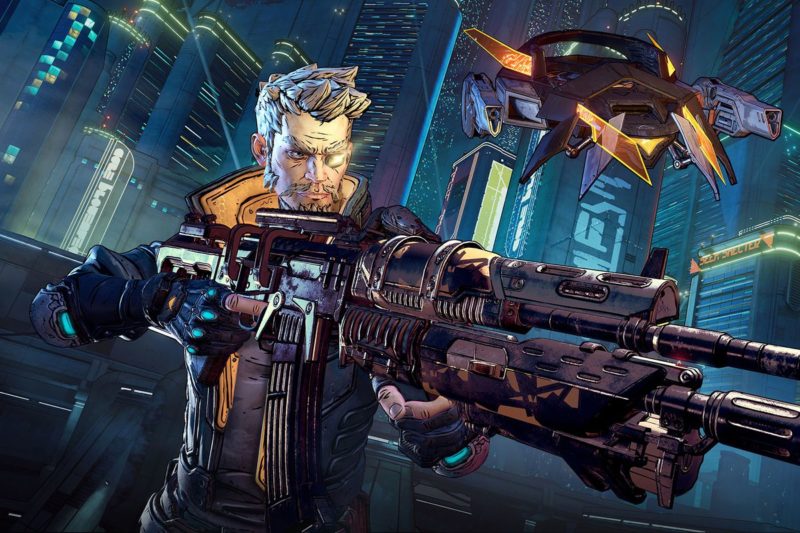 Next up would be Borderlands 3. While Borderlands 3 lack the conversational options that TOW has, it makes up for it in one of the best gunplays in 2019.
Borderlands 3 may not have had the best main story campaign due to some poorly written characters but that does not take away the joy in simply blasting at COVs or creatures using all kinds of weapons. You have elemental weapons like fire, shock and ice, and you can also play with corrosive or N-Ray guns.
Although the main story fell short, the side quests however, were pretty damn awesome. You may even find a parody of the Mother of Dragons from Game of Thrones inside the game. Most of the side quests were well crafted with excellent voice acting.
Like TOW, Borderlands 3 also has several places you can explore with your ship. Each area has its own story and side quests too. What it doesn't have is long conversational choices.
3. Fallout 4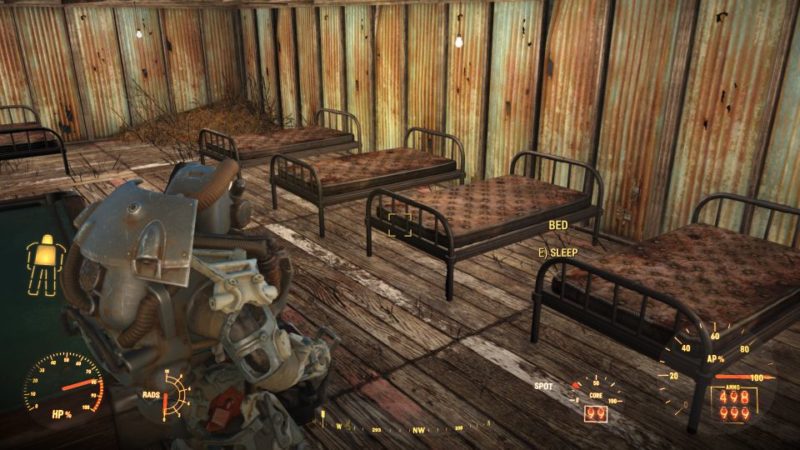 Another Fallout game worth mentioning here is Fallout 4. Just like New Vegas, Fallout 4 has similar gameplay to TOW.
In Fallout 4, you also have the perk system, your Pip Boy that is used as a menu for everything and companions that will help you.
There are various places to explore in the world, whether related to the main story or not.
Fallout 4 is a pretty vast open world and you'll encounter all sorts of mutated creatures. You will also have a long list of guns, some more interesting than others.
One great feature Fallout 4 has is settlements. You can build your own settlements in designated areas and recruit people to work in these settlements.
Everything is designed from ground up, including your food source, building a generator, creating defenses and many other things.
4. Far Cry: New Dawn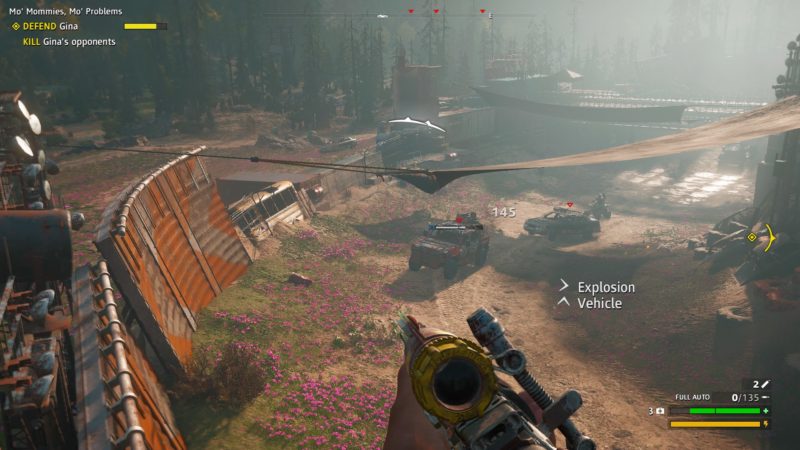 New Dawn is the sequel to Far Cry 5 but it's a pretty short game. Like TOW, it's set in the future but it's not as advanced.
The world in Far Cry is divided into people who are simply surviving, and the Highwaymen who are the villains of the game.
The Highwaymen is led by two twin sisters who are pretty annoying, and they do give the same vibe as the villains in Borderlands 3.
You play as the guy who has to stop the twin sisters and ensure that the good guys will rebuild, just like most RPGs.
5. Horizon Zero Dawn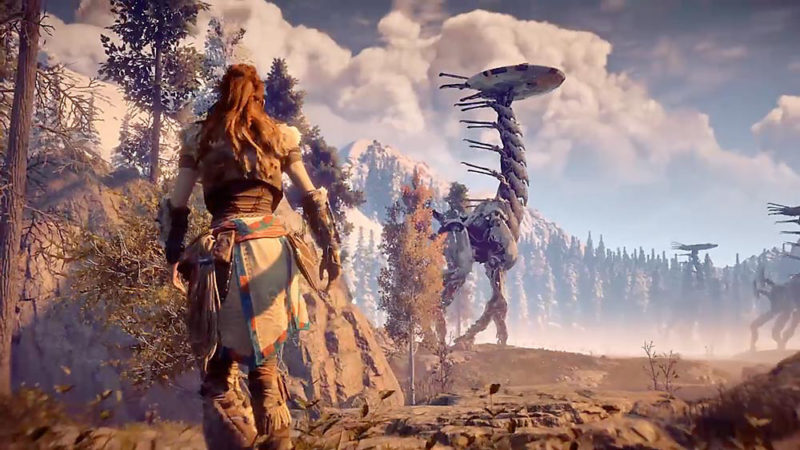 Another game worth considering here is Horizon Zero Dawn. This one is another game set in the future but it's unique as you'll notice most people are primitive.
You play as a female lead this time (Aloy) and your aim in the game is to find out who you really are and what happened to the world.
It's another big open world game and you'll get more advanced weapons as you progress. You'll also come across many different machines to take down. Each type of machine is unique and has their own weaknesses.
Horizon Zero Dawn is a great open world set in the future and its story was intriguing enough for us to complete the game.
Read also: The 10 Best One-Player Games Available Today
6. Mass Effect 2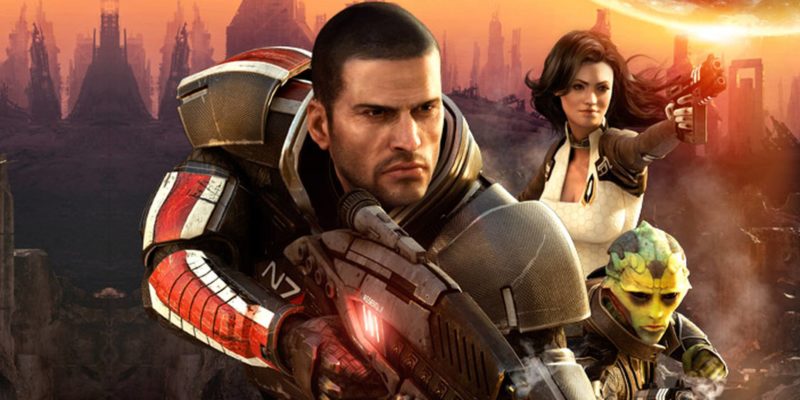 Another sci-fi RPG worth playing is Mass Effect 2. It's actually similar with The Outer Worlds in the sense that you have choices in conversations as well.
Mass Effect 2 is widely considered as the best Mass Effect game in the series, with the worst being Andromeda. In this game, you play as Commander Shepard in a 3rd person perspective.
Like TOW, you can explore different planets with different missions, but most of the missions are combat-related. You also get to bring two companions (controlled by AI) with you which is really similar to TOW.
Mass Effect 2 also comes with a morality system that affects how NPCs act towards you (including discounts, rewards and romance). It's a must-play if you haven't checked it out yet.
7. Star Wars: Knights of the Old Republic (KOTOR)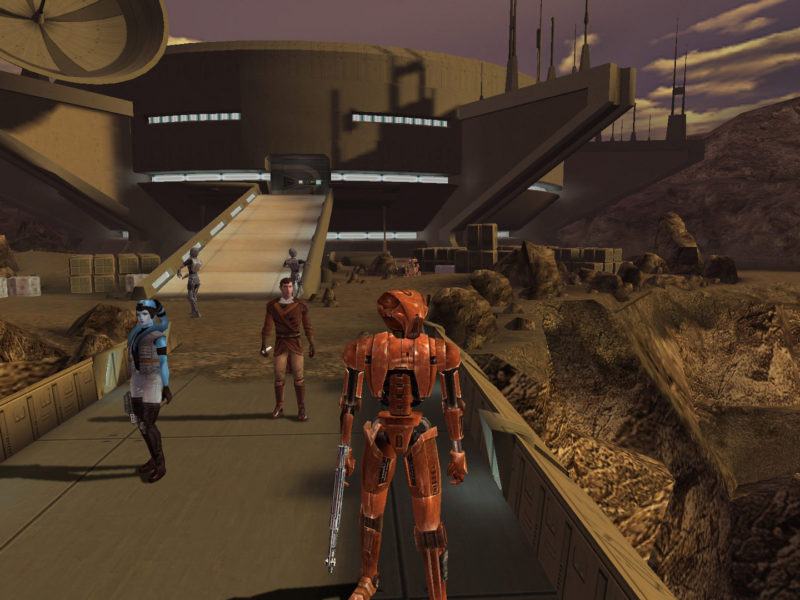 KOTOR is one of the Star Wars games published long ago back in 2003. The story takes place thousands of years before the Galactic Empire was formed.
Like most Star Wars games, a Sith Lord launches an attack against the Republic and you play as a Jedi.
The gameplay is quite straightforward. You choose between different classes of Jedi before beginning the story. Combat is round-based and you're limited in how many actions you can perform in each round.
Your companions are controlled by AI or by yourself if you wish to. Like TOW, you also get to choose up to two companions in the game. You also get to choose different dialogue options but they may not affect the game like TOW does.
Apart from just the main story, you get to play mini-games as well. They include swoop racing, using a turret to shoot down a starcraft or even a card game which is like blackjack.
In a nutshell
The Outer Worlds is a good new IP for Obsidian in 2019 and hopefully there'll be more to come.
While waiting for that to happen, you may want to check out the games listed above that are pretty similar.
---
Related articles:
5 Games Like Ghost Of Tsushima You Can As Alternatives
Most Anticipated Video Games In 2020