Terraria is a game that is popular for their sandbox-style where you can explore, build, dig and fight.
Players are allowed to play the game however they want to as this game combines both the sandbox and action genres. You can choose to build your own city or even go against strong foes in combat.
Terraria is reviewed very well on Steam and many are looking for alternatives these days. Here are some games like Terraria that you should play today.
1. Minecraft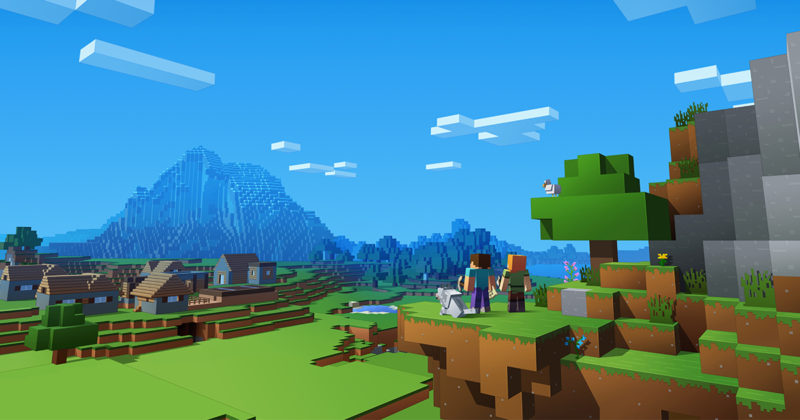 Minecraft is a really well known sandbox style game developed by Persson and eventually Mojang. It is perhaps one of the most popular game in the world at one time (Fortnite has taken over).
This game allows you to do anything you want, as it's not a linear style game. Don't let the bad graphics fool you. It's a really enjoyable game where you can gather items, craft things and build stuff.
Every time you start a new game, a new map is generated which is definitely different than the previous you played in. You will experience different creatures, caves and so on.
There is also the survival mode where you have to gather resources to build the world and at the same time maintain your health. Other modes are also available, like adventure, creative, spectator and hardcore modes.
If you haven't played Minecraft, you should do so at least once.
2. Planet Centauri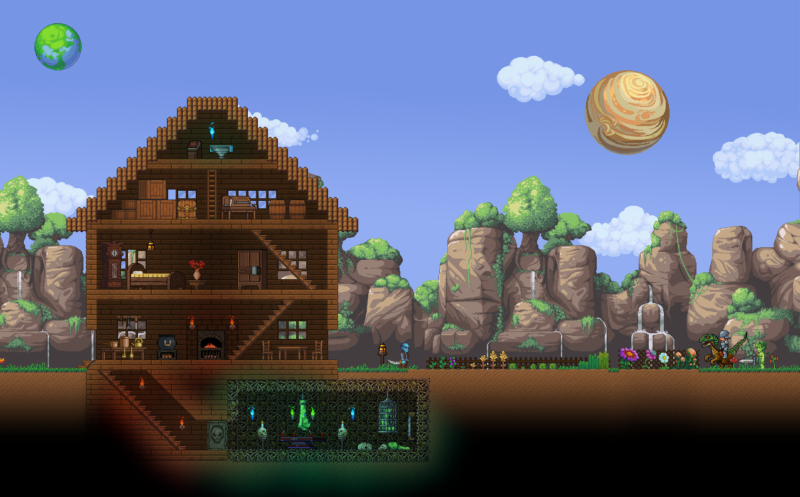 This game (Planet Centauri) is considered an early access game, meaning it's not complete but it's still playable. You can do all sorts of things, including discovering new dungeons and biomes, crafting weapons or even capturing and taming monsters.
In Planet Centauri, the goal is to protect a native community called the Chlorinian species from the bad guys, i.e. Night Walkers. This game allows you to build a village as well, and assign roles to inhabitants, such as guards, tailors, wizards, researchers and so on. This kinda reminds me of Fallout 4's settlements.
Planet Centauri also has agriculture and cooking features. If your character eats certain kinds of food, your character will become stronger and gain more abilities. Hence, choosing the right food is pretty important.
Magic spells also play a part in this game, where you can craft all kinds of magic effects and also control the pattern of fireball attacks, as an example. As an early access game, it still lacks some features, but they should be introduced later.
Read also: Fallout 4 Best Sniper Rifles
3. Starbound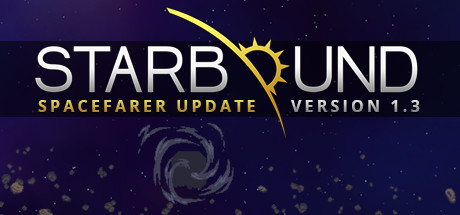 Another game similar to Terraria in a sense is Starbound. This game is also a sandbox type where you can play however you want. There's no bad way of playing the game.
The story is that you left your home planet and got lost in space with a damaged ship. You are forced to go to the planet below to gather resources necessary in repairing the ship before you set off. It's similar to Planet Explorers in that sense.
What's interesting is that you can either play as a hero where you save the galaxy from the people who destroyed your home, or even neglect the villains and colonize other planets. You have access to plenty of planets where you can gather rare creatures and find treasures in different planets. Farming features are also open in this game.
To play this game, you have to choose one out of 7 races and you're basically in control of whatever you want to do. There are 3 different game modes, i.e. from casual to hardcore.
Read also: MapleStory M – Level Fast
4. Crea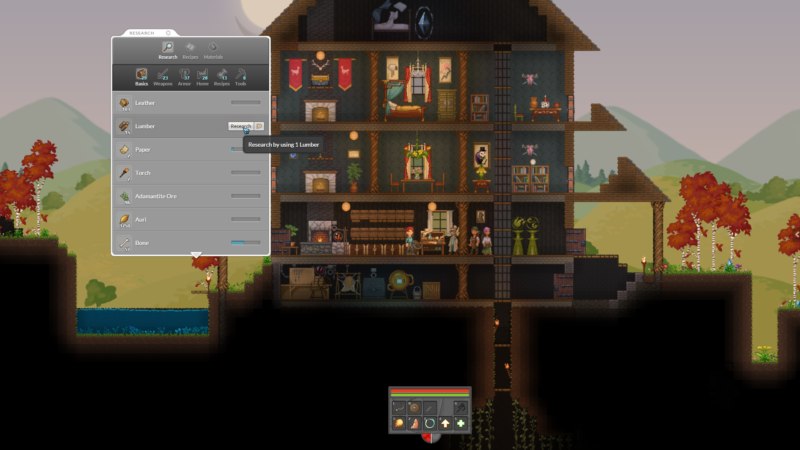 Next on the list of games like Terraria is none other than Crea. This game is considered as a sandbox RPG style, where there are plenty of things to do. You can level up by way of defeating enemies or even learn more than 80 different skills.
Like the other games, there are crafting features where you can first research materials and later upgrade equipment. There's also this chaos crafting where you can make even better items.
All of the upgraded equipment can be used in battles, where you can defeat monsters. There are different weapons to choose from, i.e. bow, sword, spear or even magic. Interestingly, there are also huge bosses to fight in the game.
Crea also offers a lot of exploration features, as there are plenty of new realms and dungeons that are different every time.
5. Raft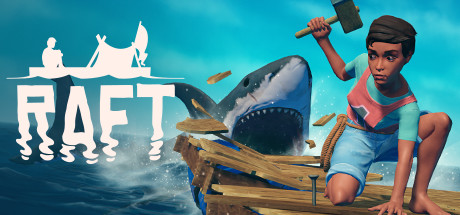 Unlike some of the games mentioned above that are set in space, Raft is a game set in the oceans. This game is about surviving an oceanic adventure in a dangerous sea. You have to gather materials to expand the size of your raft and at the same time be careful of what's in the sea.
You basically start the game stuck on a small raft with nothing much to use. Your job is to survive the harsh seas by gathering resources and building a much bigger raft or home.
However, you do get a hook where you can use to catch debris floating on the sea. All of these debris are used for crafting equipment, weapons and other things that ensures your survival.
This game is like Terraria except that the setting is in the waters.
Read also: Games Like Banished
6. Portal Knights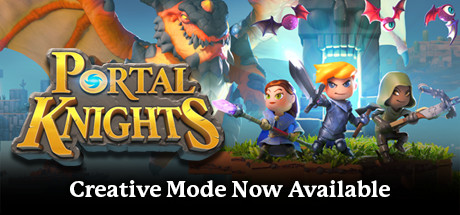 Another sandbox action RPG on this list is Portal Knights. This game allows you to build almost anything that you want. You can choose to play either as a mage, a warrior or even a ranger and you have to prove yourself that you're a Portal Knight.
There are lots of randomly generated islands in the game that can be explored by yourself. The story of the game is that the world is terrorized by an evil force and of course, you guys are the only way to salvation.
You can craft all kinds of weapons and level up your character to fight against evil forces. As the name of the game suggests, there are also portals used to travel between worlds.
To summarize, Portal Knights is all about building stuff, exploring new randomly generated places, leveling up your character and eventually defeating the bad guys.
7. Junk Jack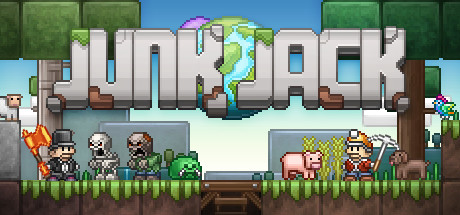 Although most of the games mentioned here are 3D, Junk Jack is a 2D game that is quite alike Terraria. It is also a sandbox style game where you can build and improve your home. There are plenty of things to do, including getting animal companions, cook, breed creatures, farm plants, collect fish and so on.
There are 12 planets in this game and you use portals to travel between them, just like Portal Knights. Furthermore, the worlds are all procedurally generated, meaning you'll see a different world every time you create one.
This game is also not lacking of monsters, and you can to craft weapons to fight them. Junk Jack can also be played online. It's similar to those mentioned above, especially Terraria and Minecraft, except that it's 2D.
Read also: Fallout 4 – Top 10 Best Power Armors
8. Rising World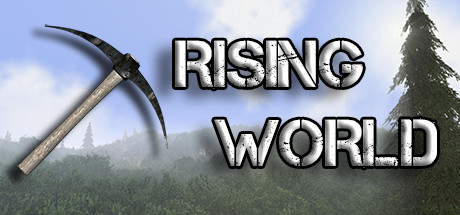 Rising World is a game that is still in development, and considered to be in the alpha stage. It is an open world sandbox game, and like the rest, it is also randomly generated.
This game is about starting small and eventually building until you have the biggest cities or castles in the world. It's all up to your imagination since it's a sandbox style game.
You are provided with 200 different materials for building purposes, modifiable environment, randomly-generated worlds and you can interact with almost anything, including playing the piano.
Read also: Multiplayer Horror Games
9. Planet Explorers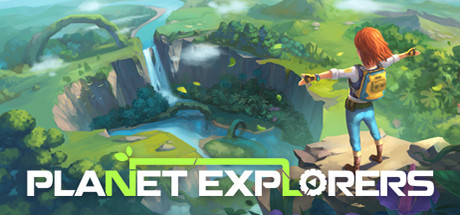 Next up on this list of games similar to Terraria is Planet Explorers. Like the rest, it is an open world 3D sandbox style game. This game is set in the year 2287, and one of the colony ships crashes into a planet. Some of the colonists survived but the planet is filled with deadly creatures and survivors have to work together.
There are three modes to the game, i.e. story mode, adventure mode and build mode (no enemies). If you wish to play the main portion of the game, then story mode is for you. It comes with the action RPG genre where you actually have a storyline to follow. You should at least play the story mode before trying out other modes.
This game also allows you to plant food, explore places like dungeons, negotiate with aliens or even defend your perimeter from threats. If you play the story mode, there is an ending to it. On the other hand, build mode is sort of a pure sandbox mode where you can build whatever imaginable without having enemies to worry about.
Read also: Games Like Fallout 4
10. Echo Of The Wilds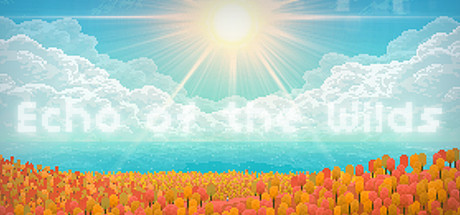 Last but not least is Echo of the Wilds. It is a narrative-type game but it features a randomly-generated wilderness survival. It is set in a forest where you have to find out the truth behind why you ended up there, before winter comes.
You will have to learn some survival skills and the secret of the wilds, to be free from bad forces. In this game, you also have to gather materials to build gear, feed yourself, learn new skills and so on. There are plenty of places discover and over 225 items in the game to collect.
Other Games Like Terraria?
We have listed ten alternatives to Terraria above. Most of them are sandbox style RPG games that are either in 2D or 3D.
If you do know of other similar games, do leave your comment below!
---
Related articles:
Top 10 Games Like Harvest Moon
Top 10 Games Like Stardew Valley