Rocket League is a physics based game that combines cars with soccer. You get in a car and hit a ball to complete the objective of the game mode you've selected.
There aren't many games of this type. Rocket League was one of the first games to support PC, XBox One, and Nintendo Switch cross-platform player interaction. This decision broadened the player base making the game even more popular.
The unique gameplay makes it a challenge to find similar games but there are several titles worth considering. Let's check out some of the best games like Rocket League.
1. Heavy Metal Machines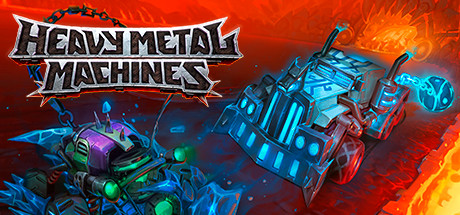 Our first recommendation is a free to play game with a very active player base and very positive Steam reviews. Heavy Metal Machines gameplay combines MOBA mechanics with vehicular action.
The setting is a heavy metal post-apocalyptic themed world. Players jump in a car, join a four members team, and compete in the arena. The objective is to acquire the bomb and to detonate it in the enemy base.
You'd better find some reliable teammates as player cooperation is crucial for winning matches. Metal Head Machines caters towards competitive multiplayer with weekly tournaments and global championships.
2. Supraball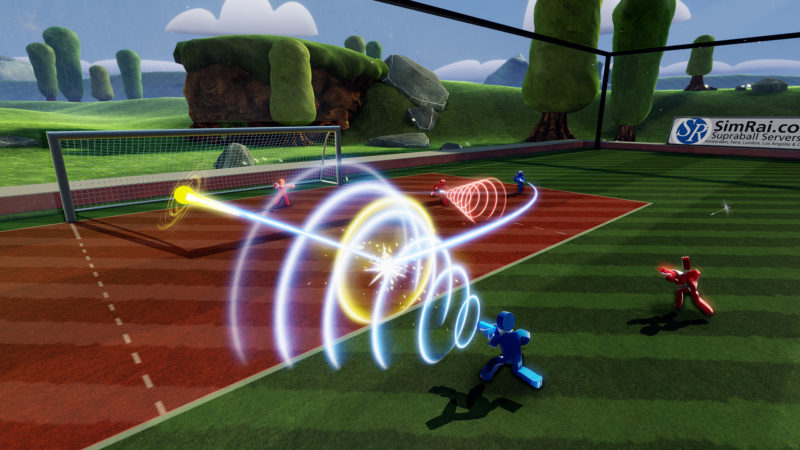 The good news is that our second recommendation is another free to play game. The not so good news is that it's still in early access so the gameplay is not that polished.
However, the very positive Steam reviews give us hope that Supra Games, the development studio, is hard at work on this hard to label soccer based game. On one hand, we have soccer rules such as two teams, a ball, and two goals.
On the other hand, you can shoot the ball at 400 km/h and you also have weapons. Words don't do it any justice so go ahead and give it a try.
3. Disc Jam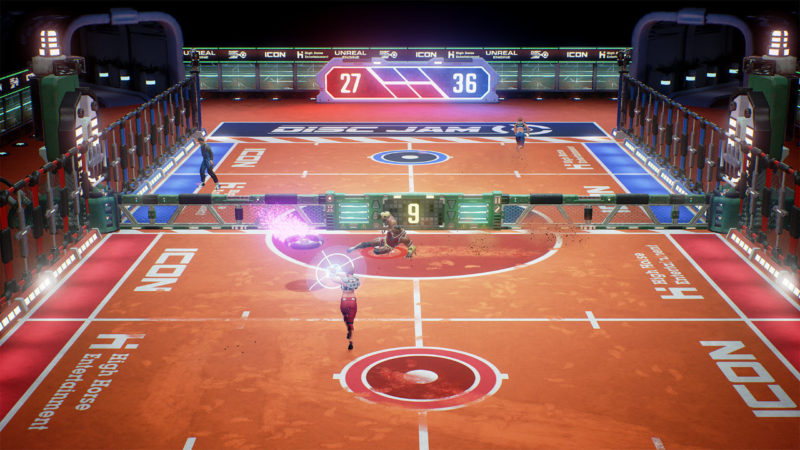 Disc Jam is an action sports game with a focus on multiplayer. Players join teams to compete against each other in fast paced matches that combine air hockey with tennis.
The objective is to retrieve a disc and to make sure that the opponents stay out of your side of the field. The game supports 1v1 and 2v2 matches.
Multiple characters with different abilities are available. Disc Jam can also be played in split-screen mode. It's available for PC and consoles for a very reasonable price.
4. Laser League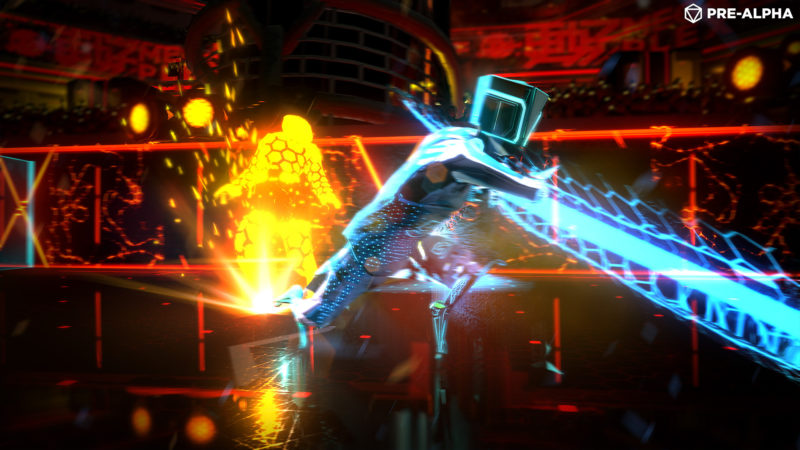 This strategic game will test your reflexes. Despite its simple gameplay, it's a very catchy game and not that easy to master. Players can choose one of the 150 available characters.
Six classes with unique traits are part of the game. Multiplayer modes include 2v2 and 3v3 in online mode and up to four players in local mode.
There are 26 maps and each one has a distinct laser pattern. Power-ups and modifiers are available to make your life easier and to give the opponents a hard time.
5. Ball 3D: Soccer Online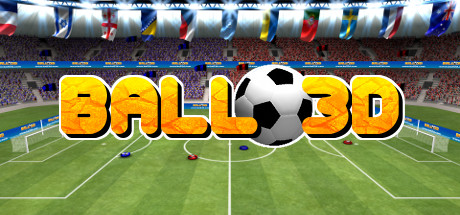 If it's soccer that draws you towards Rocket League, then you must give Ball 3D: Soccer Online a try. It's a free game so there's nothing holding you back.
It's a fun soccer based game that offers a high level of control. It features 12 game modes including battle royale. There are also modes based on other sports such as racing, hockey, handball, and basketball.
The gameplay is built on realistic physics. Players can compete on more than 20 stadiums. Multiplayer is supported.
6. Supersonic Acrobatic Rocket-Powered Battle-Cars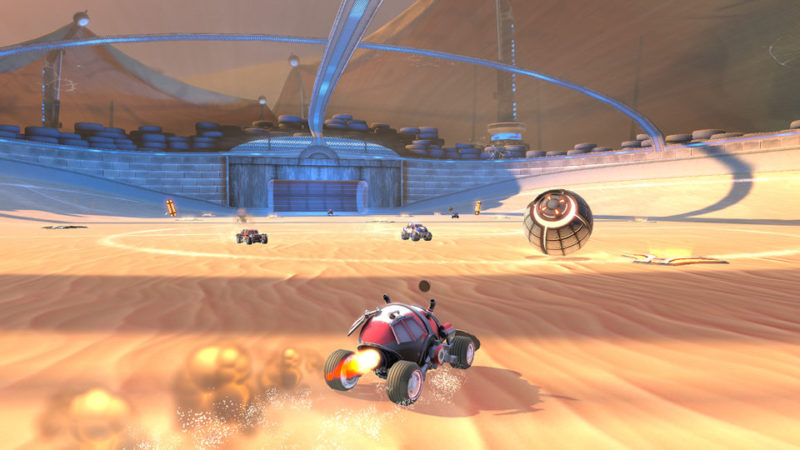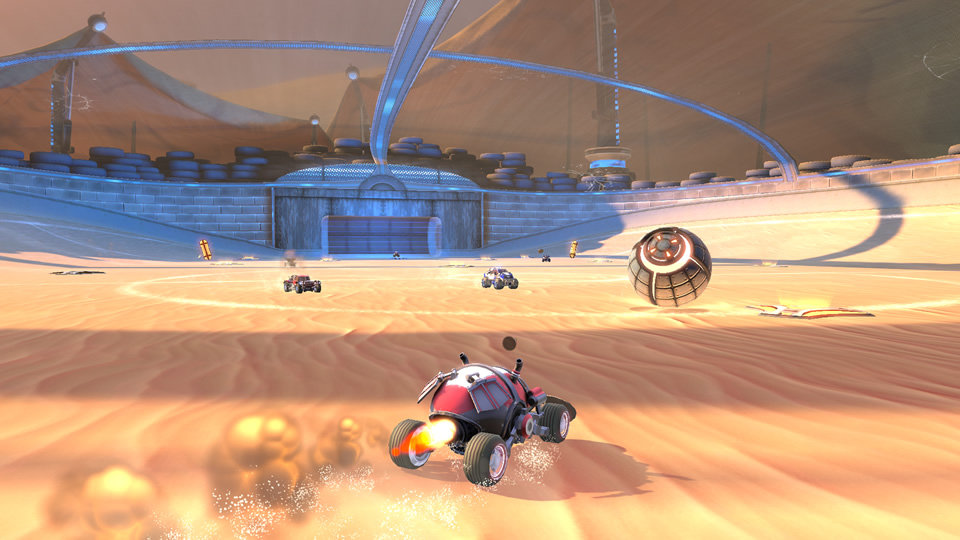 This title is a real mouthful. The game is Rocket League's predecessor. It is developed by the same company and it's a PlayStation 3 exclusive game that was released in 2008.
Despite the not so favorable critics' reviews, Supersonic Acrobatic Rocket-Powered Battle-Cars became quite popular and was downloaded more than two million times.
In terms of gameplay, it's very much like Rocket League. You play soccer while controlling a vehicle. The game is available on the PlayStation Store for less than the price of a coffee so dig up your PlayStation 3 and give it a try.
7. Head Goal: Soccer Online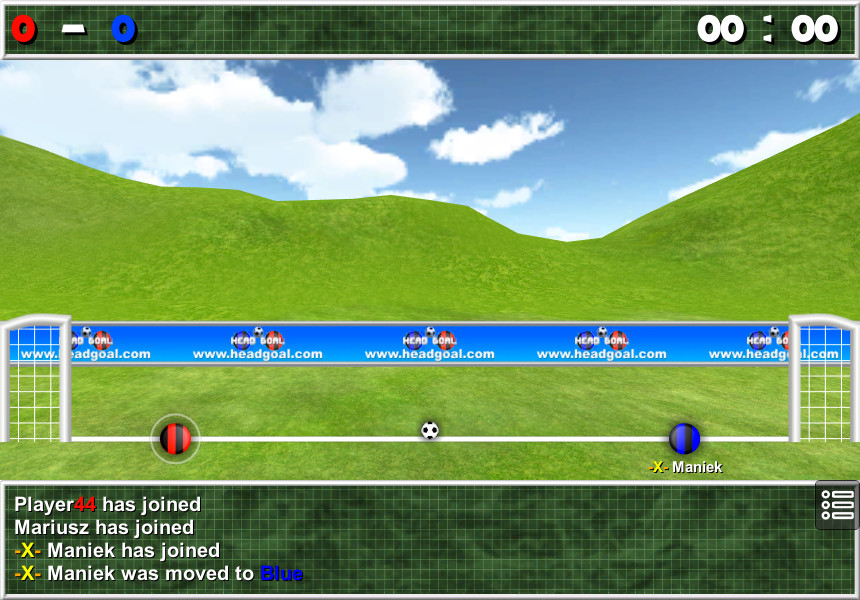 Hurrah! Another free game with very positive Steam reviews. Head Goal: Soccer Online is an uncomplicated game with straightforward mechanics. The players control and use a ball to play soccer and volleyball.
It seems easy but wait until you try it yourself. Hitting a ball with another ball to send it to the desired location can be quite a challenge.
This physics based game has eight stadiums (maps), a bit of player customization, and multiplayer. It's a great game to pass the time with friends.
8. Kopanito All Stars Soccer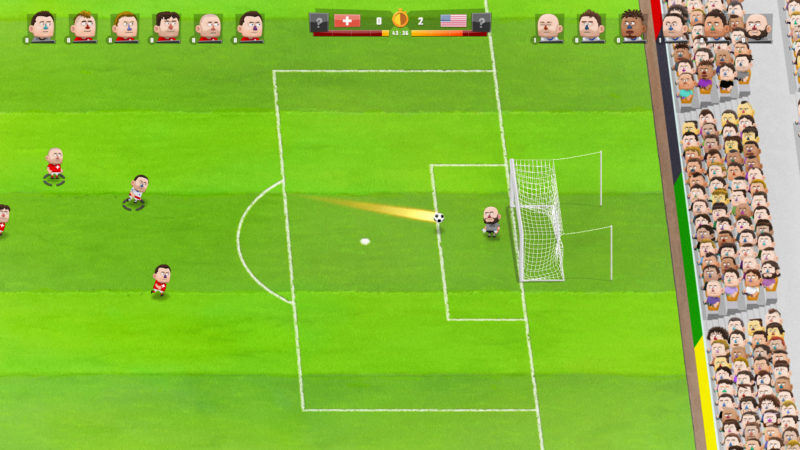 Kopanito is a fun sports-themed game built on the classic game of soccer. Prepare for simple gameplay that rewards skills and fast reflexes.
Your Kopanito character is not governed by stats and attributes. The difference between fail and success lies in your precious and tactics. You can perform soccer moves like corner kicks and when everything else fails, remember that you can also knock down opponents.
Performance on the field unlocks super-moves. When you use a super-move you will be able to attract the ball with a magnet or change locations on the spot with teleportation. Several multiplayer modes are supported.
9. FootLoL: Epic Fail League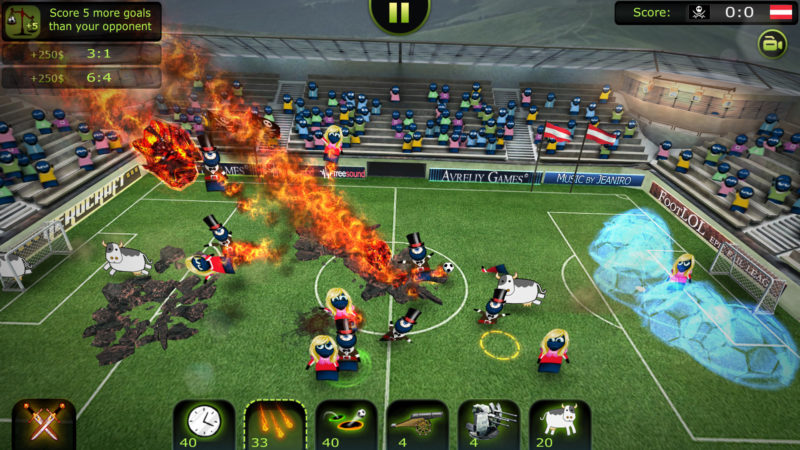 Spending money on a game whose title contains the word fail may not seem a good idea. But judging by the very positive Steam reviews, it looks like the buyers are not regretting the purchase.
FootLoL is a soccer based game in which you can use mines, rockets, sheep, and air strikes to score goals. This game has a ridiculous arsenal of available items. FootLoL supports multiplayer, four types of football fields, player and team customization, a wide range of hilarious abilities, and a single-player tournament mode.
If you're interested in more games like FootLoL, don't forget to check out Crazy Soccer: Football Stars. It's developed by the same studio and it has similar gameplay.
10. Rocketball: Championship Cup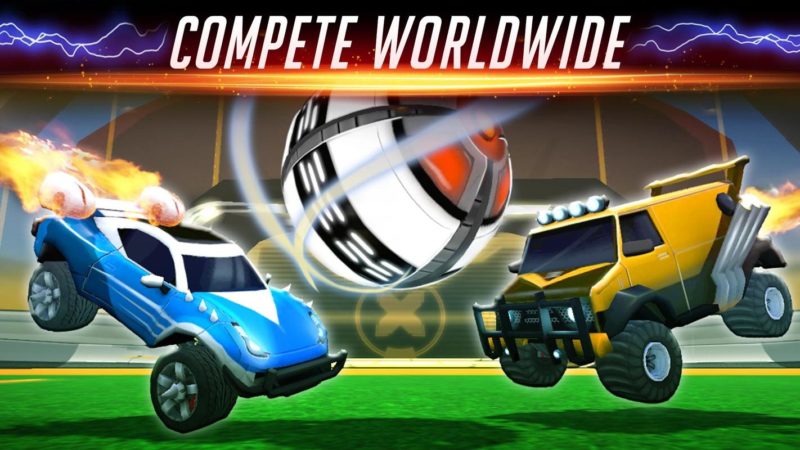 If you're looking for a Rocket League similar experience on the go, head out to the PlayStore and search for Rocketball: Championship Cup. It's a free Android game with soccer-based vehicular gameplay.
Physics-based ball control makes the game fun and challenging. Several car models are available. There are also some special cars that will allow you to gain an advantage over the opponent.
Multiplayer mode and worldwide tournaments are part of the game. The downside of free mobile games is the pay to win element.
However, Rocketball: Championship Cup players are not complaining about unfair premium advantages. One word of caution though, the game could use some more polishing so you might experience crashes and freezes.
Other than that, it's a great Rocket League mobile clone.
Best games like Rocket League?
We have listed ten alternatives to the highly popular multiplayer game Rocket League.
If you do have other better suggestions, do leave your comments below.
This article was written by a freelancer.
---
Related articles:
Best Games Like Kingdom Hearts 3
Games Like Apex Legends: 10 Alternatives To Check Out
Games Like Assassin's Creed Odyssey – Top 10 Alternatives Today
Most Anticipated MMORPGs In 2019 – Five Upcoming Games
Most Anticipated Video Games In 2019 – 26 Games To Check Out
Red Dead Redemption 2: 10 Strange Encounters (Easter Eggs)
Best Real Time Strategy (RTS) Games To Check Out Today