Roblox is known as one of the biggest social platforms for playing purposes. They claim to have at least 60 million players a month as well.
Roblox consists of thousands of different user-generated games, meaning gamers (who are developers) themselves created their own mini games like theme parks, racing and even fashion shows.
As it's one of the most popular games around, many tend to look for alternatives to this game. Here are some other games like Roblox.
1. Minecraft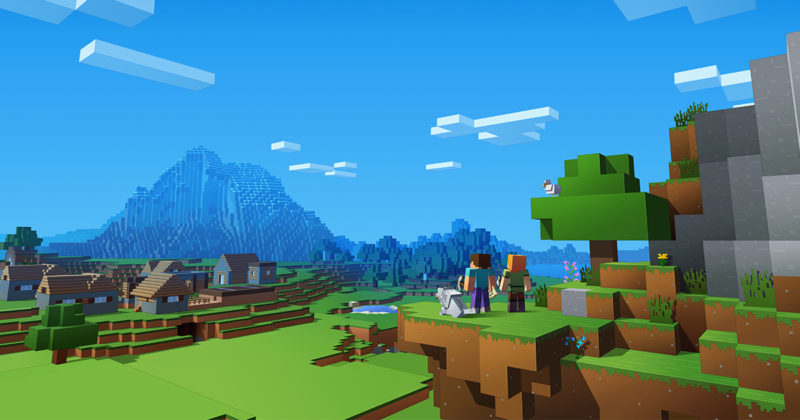 Minecraft is without a doubt one of the top sandbox-style games of all time. It may not be exactly similar as Roblox in terms of features and so on, but it does have its similarities.
Even though the graphics isn't that appealing, it's still one of the most played games at one point. This game allows players to mine blocks and build stuff. The map is also randomly generated, meaning each time you play you won't see an identical map.
Caves, forests or even water bodies will be at different locations and even the monsters may be different. You do have to craft weapons and so on to deal with the zombies, spiders and other creatures that attack at night.
While it lacks features that Roblox have, especially in terms of creativity, Minecraft is definitely one of the best games like Roblox.
Read also: Games Like Minecraft (10 Alternatives)
2. Trove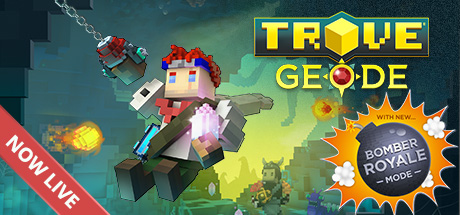 Next up is Trove, a MMO type of game with characters all looking blocky like in Roblox and Minecraft. It's different from Roblox in the sense that it's mainly concerned with battles, rather than building stuff like roller coasters.
You get to choose different classes to play with, such as a knight or a dracolyte. There are plenty of realms to explore, dungeons to get through, treasures to collect and other features.
Trove does have its fair share of building as well, i.e. you can build your own home in this game, or even your own dragons or swords.
While it does have a sandbox theme to the game, the main aim is still to grind, get better equipment and defeat enemies.
3. Blocksworld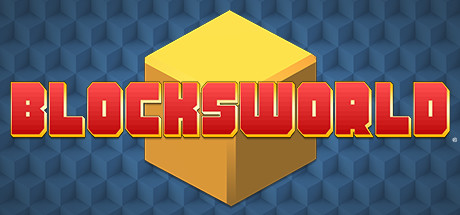 Blocksworld is an early access game that leverages a lot on your creativity. Like the rest, you can build all kinds of items, from cars to boats, trucks and even planes.
It's dubbed as a build-and-play system and it's all up to your imagination as you're given all kinds of building blocks, textures and colors. You then have to program them so that they can function with certain commands.
One great thing about the game is that you can share what you've created with other players in the world. Do check it out today.
4. Block N Load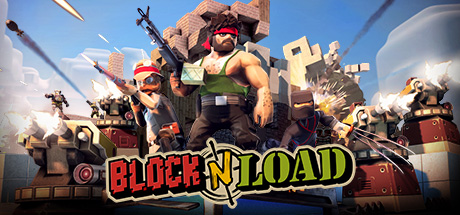 Next on the list is a game that is more concentrated towards battles. Block N Load is now a free to play game on Steam and you pretty much play in a group of five. There's also solo mode if you prefer to play alone though.
You have to build defenses including installing traps and so on, to prepare for the opposing team. There are so many types of traps as well, like turrets, poison traps, landmines and huge bombs.
This game also requires a lot of planning. You have to plan wisely when it comes to building defenses and also choose the right characters for an all-rounded team.
To sum it up, Block N Load is a game that combines both strategic planning and fast-paced action with guns blazing.
5. Terraria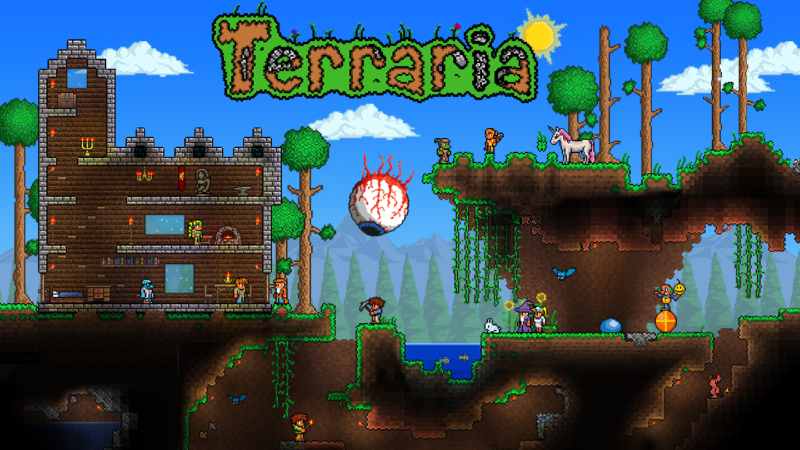 Terraria is definitely one of the most popular among this list of games like Roblox. This game is pretty big and has lots of things for you to do. It's also a sandbox style game like Minecraft.
You can build your own city from ground up, take part in combat or even go on a cave exploration. It is a 2D game that is procedurally generated. Each time you'll see different things in the world as it's all random.
There are also enemies in the game such as zombies, demon eyes and even slimes. You have the option of many different types of weapons to combat these enemies, including swords, magic and guns.
Bosses can also be found in the game and they do drop the rarest items and a good amount of in-game currency. To sum it up, Terraria is a game that allows you to build all sorts of things and explore its huge world.
Read also: Top 10 Games Like Fortnite
6. Kogama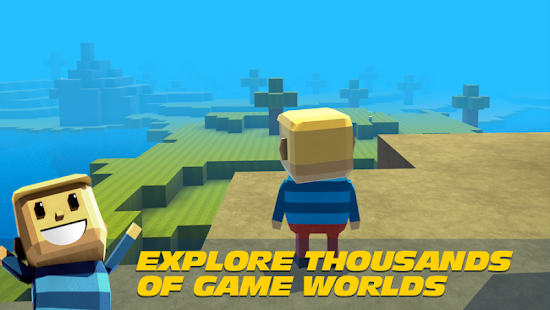 Kogama is popular on mobile and it's a game that allows players to work together to build worlds that are accessible by everyone. It's like a user-generated game and everyone can be a part of building a world.
This game also has over 2 million mini games with all types of challenges that you will face and goals to achieve. Some of games are arcade minigames, killing monsters, capture the flag and so on.
The success of Kogama can perhaps be attributed to the users and the efforts they have put into the game.
7. Blockland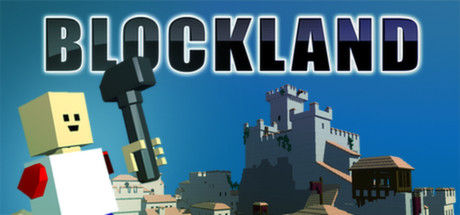 Next up is Blockland, a pretty old childhood game for some, but it was recently brought back on Steam. The player counts are definitely much lesser than in the past, but the game still works.
It;s pretty much a Lego-type of game that you may have wanted. There is no clear story mode in the game. It's a sandbox-style game, meaning you can build whatever you want depending on your imagination and the tools they give to you.
You can either play it solo or in multiplayer mode. That said, the game isn't popular these days.
Read also: Top 10 Games Like Forza Horizon
8. Terasology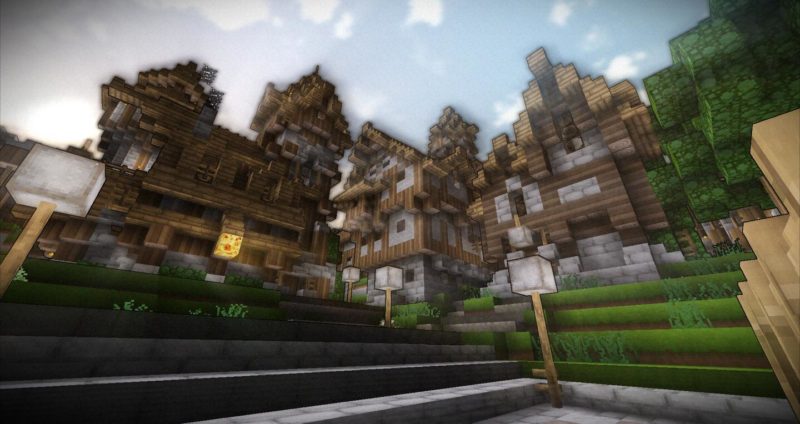 Last on the list is Terasology, a game still in the early development stage. It is a game that is based on Minecraft and they plan to improve on it, by adding new features like being able to have creatures in your service.
The mechanics are pretty similar to Minecraft too, i.e. you can break and collect blocks to build structures and so on. With the same logic, you can craft weapons and torches using blocks.
As it's in early development, you can probably still contribute ideas to it.
What Do You Think Are The Best Games Like Roblox?
We have listed a couple of Roblox alternatives up there. What do you think should have been included in this list?
Do leave your opinions and comments below on which game you think is the best alternative, or maybe a game that is not on the list.
---
Related articles:
How To Install Fortnite (Beta) On Your Android And Sign Up For The Game
Beginner's Guide To Identity V
Games Like Overwatch – Top Ten Picks To Play As Alternatives
9 Spore Alternatives To Play Today
Top 10 Games Like Harvest Moon
15 Best Medieval Games To Play [Updated 2018]
16 Games Like Life Is Strange To Check Out Today
10 Games Like Stardew Valley That You Should Check Out
How To Play Granny On Your PC (Mobile Horror Game)