Life is Strange is an adventure game developed by Dontnod Entertainment and published by Square Enix. Throughout 2015, the game was released in five episodes January to October.
This game easily won the hearts of many with its story and innovative gameplay mechanics. But what if you've finished playing this game?
Here are 16 games like Life Is Strange that you should check out today!
1. To the Moon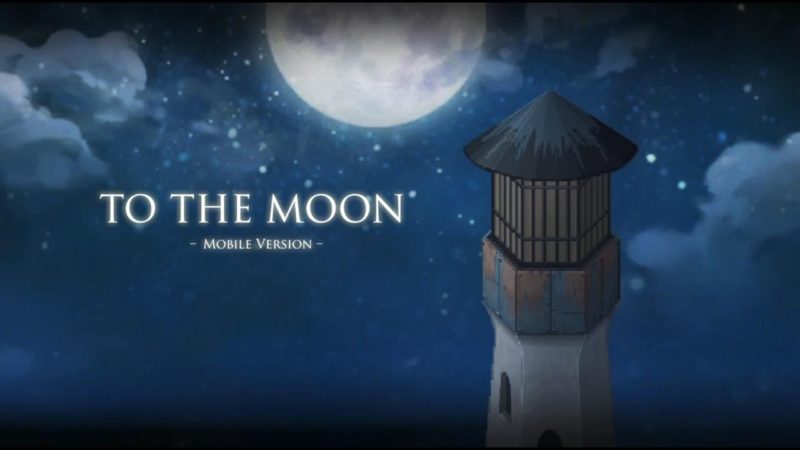 To the Moon is a story-driven 2D game that can offer a lot if you can get past the graphics. The game doesn't offer much in the terms of gameplay, just a few things but the reason it is so popular is the story.
The two main characters will make you laugh, feel, and even cry all through the 6-7 hours of gameplay. It gets even better when you add one of the greatest in-game soundtracks ever made.
Really, the music will bring the story to a whole new emotional level.
2. Gone Home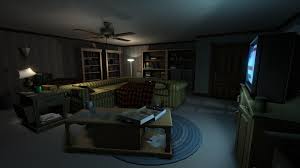 Imagine coming home from overseas and instead of meeting your family you are greeted by a note on the door. The note was left by your sister imploring you not to investigate what happened.
Naturally, you continue to dig around the house, desperate for more information.
Gone Home is a first-person exploration video game developed and published by The Fullbright Company. Unlike Life is Strange, Gone Home wasn't released episodically but it offers a story worth discovering.
On top of that, it tackles a specific problem, i.e. how parents deal with homosexuality in their children.
Read also: Games Like Spore
3. Beyond: Two Souls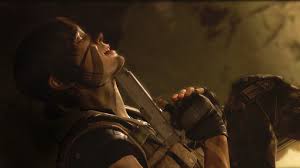 Beyond: Two Souls is an awesome game released in October 2013. Players are taking the role of Jodie, who has supernatural powers through her psychic link called Aiden.
She was portrayed by Ellen Page and Willem Dafoe co-starred as Nathan Dawkins, Jodie's surrogate father.
This was the second game recognized by a film festival and it premiered at the 2013 Tribeca Film Festival. The gameplay here is fairly interesting.
Although players control Jodie at first, at any time they can switch to Aiden and pass through walls and ceilings.
However, since Jodi and Aiden are spiritually connected, Aiden can only move within a certain radius around Jodie.
4. Firewatch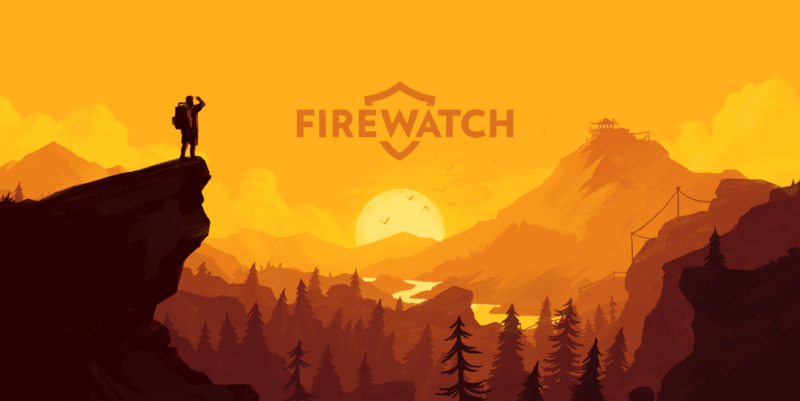 Firewatch is a story-driven walking simulator simulating one of the best jobs there is. You will play as Henry, a fire lookout that decided to escape from a hectic lifestyle.
Henry decided to escape to the top of a mountain and look out for fires. He would be completely alone if it weren't for the nice lady with whom he has conversations with over a radio.
The dialogue is full of emotions that will engulf you while you are doing your best to explore the large map you have been placed in.
Read also: Best Steam Games In 2019
5. Until Dawn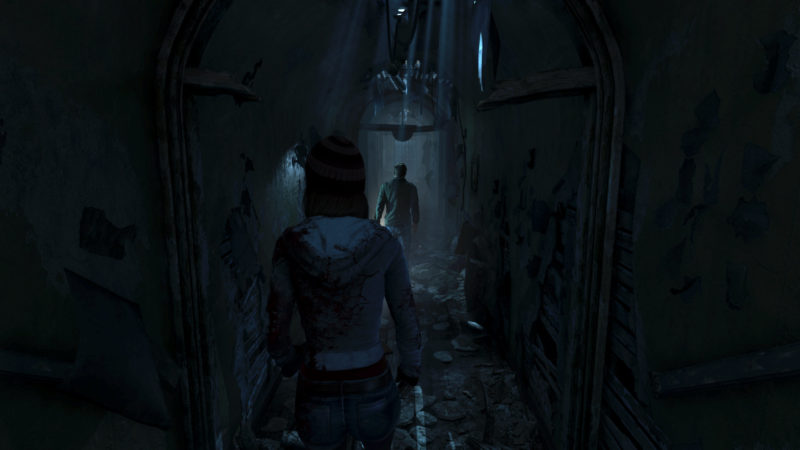 Until Dawn is a horror video game developed by Supermassive Games and published by Sony Computer Entertainment for PS4. The game was received very well, it won a "Best Horror Game" at Global Game Awards in 2015 and "Original Property" at British Academy Games Awards in 2016.
As for the story, one year after two of their friends disappeared, a group of eight teenagers went on a holiday in a cabin in the fictional Blackwood Mountains.
Soon after they found the cabin a madman started to attack them. The cool thing about this game is that depending on your choices, the story can finish in hundreds of different scenarios.
6. Fahrenheit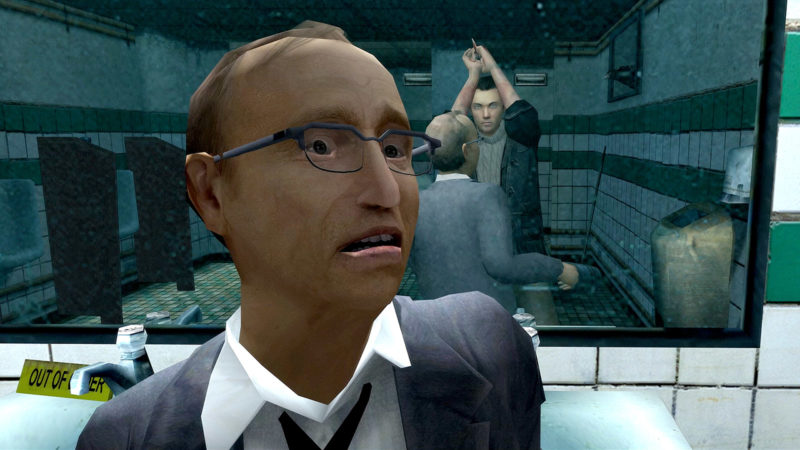 Fahrenheit or Indigo Prophecy in North America was first released in 2005 but if you are not into outdated graphics and low-quality textures, the game has its remastered version.
It is considered a breakthrough in interactive narrative and set the genre to what it is today. Players are given control of four characters each one bringing a different perspective to the story.
Since there are so many dialogue options and possible outcomes, there is no end to the replayability Fahrenheit offers.
7. Remember Me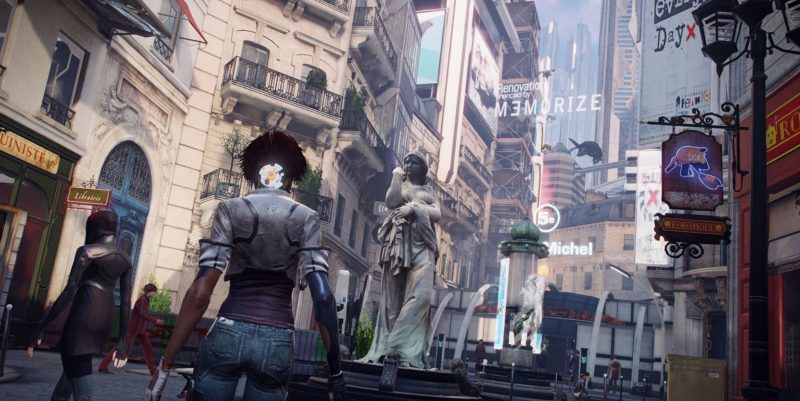 Remember Me features an interesting story that we could easily relate to. Privacy has been seized by social media and now memories can be bought, digitized, sold, and traded.
The game was developed by Dontnod Entertainment (just like Life Is Strange) and published by Capcom.
In 2084, Nilin, a memory hunter had all her memories stripped away by a mega corporation – Memorize. She will soon meet a man called Edge and embark on a quest to bring the mega corporation down and recover her memories.
8. Detroit: Become Human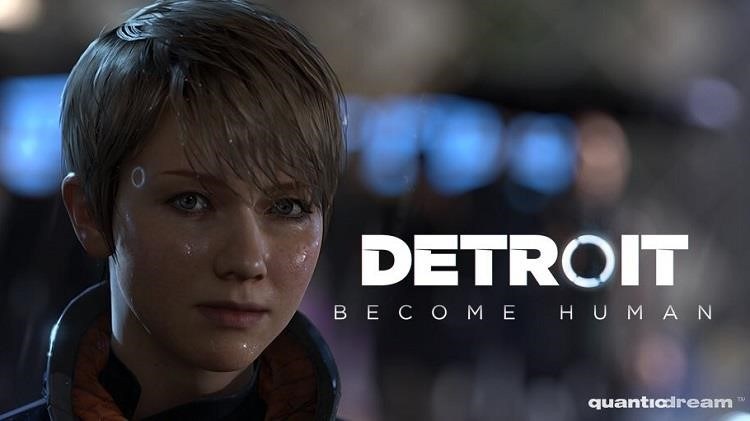 Detroit: Become Human is the most recent game on this list. Released in May 2018, it features an interesting story strongly influenced by the player's choices.
There are multiple playable characters that don't have to live for the story to continue. In fact, for the gamers who like to complete the game 100%, it is crucial they let some of the characters die because that way they gain access to new options.
The game was well received and what the players like most were the little moments that added to the immersive feel to the game.
9. The Wolf Among Us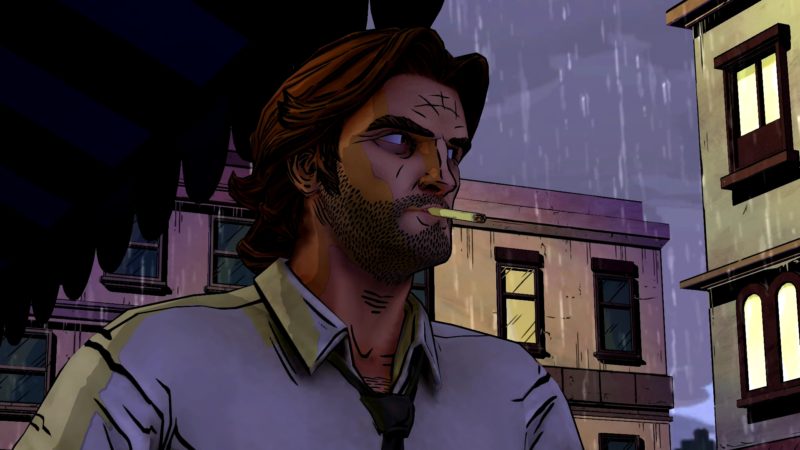 The Wolf Among Us was made by the same studio who made The Walking Dead, i.e. Telltale Games. This game was so well received it left most of its fans impatiently waiting for a sequel.
After awhile, they got what they wanted; the sequel was first announced to be released in 2018 and later it was moved to 2019.
The Wolf Among Us has a dark, violent, and gritty story spread across five episodes. It shows just how well normal people would live their lives if there were fantasy creatures living among them.
Some would argue this game is far better than The Walking Dead.
10. The Walking Dead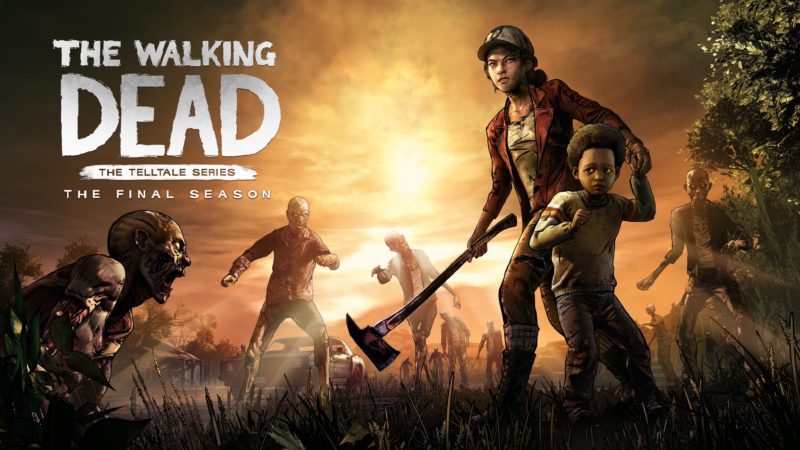 The Walking Dead is an episodic drama horror video game developed and released by Telltale Games. The episodes were released from April to November in 2012 for most of the major platforms, even on Android and iOS.
In this case, Telltale Games decided to focus less on puzzle-solving and more on the story and character development. The result was a wonderfully-received game that conquered the hearts of many.
Although Telltale Games were in charge of the story for the most part, there are some comic book characters that appeared in the game, which makes it all the better.
11. Alan Wake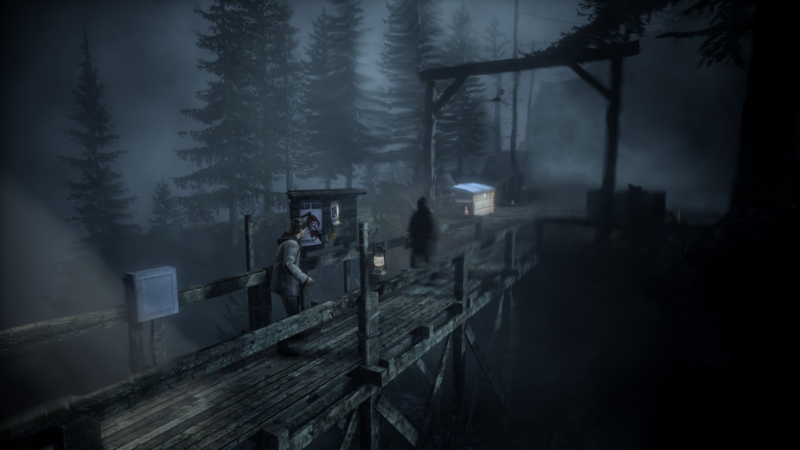 Along with Fahrenheit, some consider Alan Wake to be the closest among the games like Life Is Strange.
In a small town called Bright Falls, Alan Wake will be pushed to the limits of his sanity, all for the purpose of discovering the mystery and saving his loved one.
Remedy Entertainment released Alan Wake in 2012 and it was very well received. The innovation they brought was releasing the game in episodes with a cliffhanger, similar to a TV show.
Steam users should note that the base game is no longer sold via Steam, but existing owners can buy DLCs for it.
12. Syberia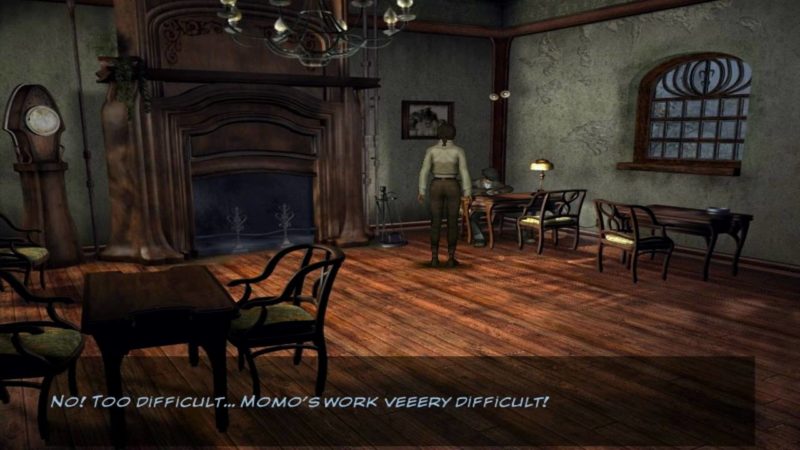 Syberia is a steampunk point & click adventure game developed and published by Microids in 2002. The game follows Kate Walker in her journey across Europe and Russia, and anywhere else just so she would finish a sale on behalf of her law firm.
Microid hit the bull's eye with Syberia and naturally, they went for the sequel. Also successful, Syberia 2 picked the story up where the first game left us.
Hoping for the best, the developers released the third game in 2017, but it wasn't nearly as good as the first two. Still, although a bit old, Syberia is a game well worth playing, especially if you are into point & click games.
13. The Longest Journey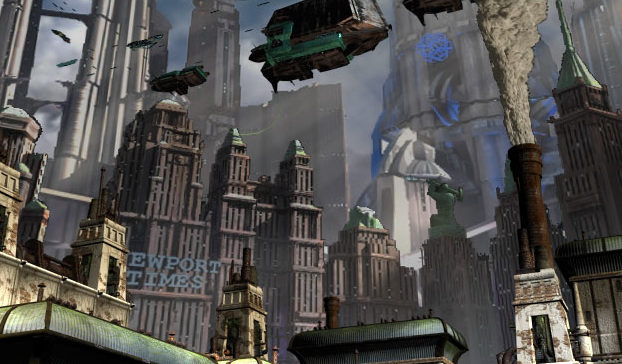 The Longest Journey is a point and click adventure game whose dialogue doesn't affect the story but it adds to the setting.
It was developed and published by Funcom in 2000 and it was received very well with a 91 score on Metacritic.
Players will follow April Ryan on her journey between parallel universes. There are two unique worlds offering more than 150 locations to discover, easily 40+ hours of gameplay, and more than 70 interesting in-game characters.
14. Heavy Rain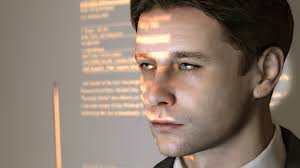 Heavy Rain was developed by Quantic Dream and it was published as a PS3 exclusive by Sony Computer Entertainment in February 2010.
David Cage developed Heavy Rain and he also worked on Fahrenheit. By traveling to Philadelphia and writing an extensive script, he tried to improve the flaws Fahrenheit had.
Quantic Dream included four playable characters in Heavy Rain. Depending on the player's actions each character can die to unlock a little bit more from the storyline.
Each death creates a branch of the story and a few quick time events.
Unlike other games with multiple playable characters, players cannot choose who they want to control at a given time. Rather than that, the game is split into scenes, each focusing on one of the characters.
15. Telltale Games: Game of Thrones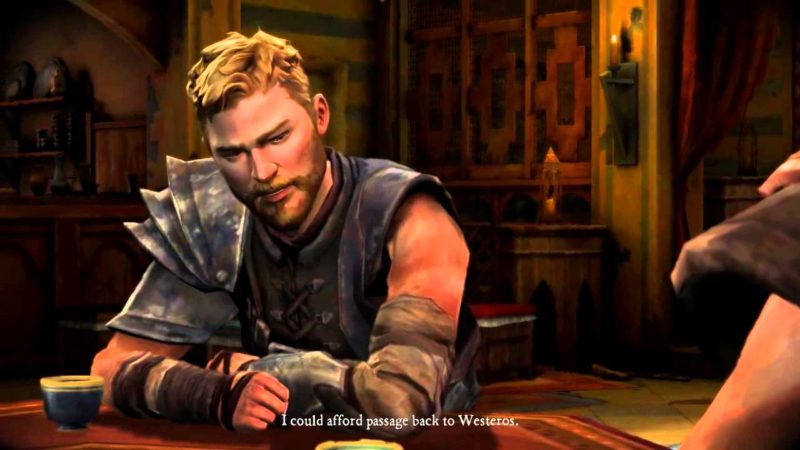 Game of Thrones is yet another episodic adventure game developed by the popular Telltale Games studio. The game was based on the popular TV series and it was released in December 2014.
As for the reception, other games from the same studio were received far better but even with a mixed-to-good reception, Telltale Games announced a second season.
Currently, the sequel is on hold and it will probably remain so for the rest of the year.
The popular story was released in six episodes and it focused on a house only briefly mentioned in the novels.
Although the game followed the happening of the House Forrester, these were set in the same time as the third and fourth season in the TV series.
16. Telltale Games: Tales from the Borderlands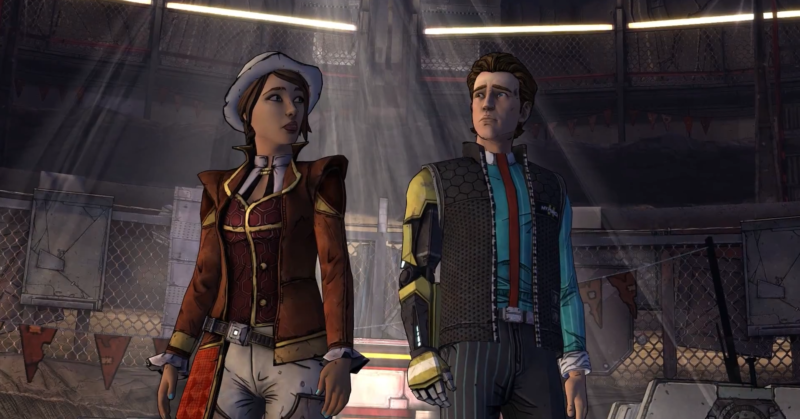 Tales from the Borderlands was released in five episodes and it is one of the Telltale's masterpieces. Your choices have a high impact on later episodes and the game's dialogue is as amusing as it is serious when it needs to be.
Those who played Borderlands might be interested in where the story picks up. The story continues after the events we have witnessed in Borderlands 2.
Filled with Borderlands humor and design, it's no surprise why this game was so well received.
Other Games Like Life Is Strange?
We have listed 16 games like Life Is Strange above which you should check out today.
Let us know in the comments below if you do know of other better games similar to Life Is Strange.
This article was written by a freelancer.
---
Related articles:
15 Games Like RuneScape To Play Today
Alternative Games To Stardew Valley