Left 4 Dead 2 is one of the most iconic zombie related games in the history of PC games, and is still played today.
There has been a couple of standout zombie games made since and we aim to mention some of them in this article.
Here are some of the best games like Left 4 Dead 2 that you can play as alternatives.
1. Killing Floor 2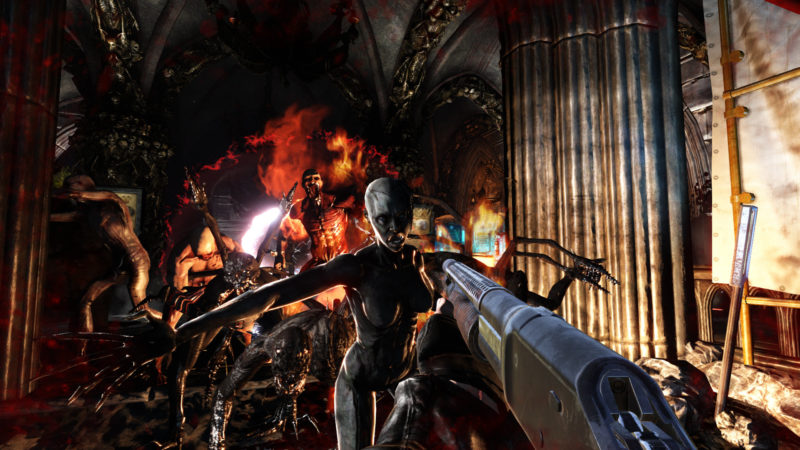 Both Killing Floor and Killing Floor 2 have been given great reviews so far and it's a co-operative survival horror FPS game similar to Left 4 Dead 2. You can play up to six players, which is more than what you have in L4D2.
This game may not be a zombie-only type of game as there are plenty of weird monsters, due to some outbreak caused by a failed experiment. In the first game, you played as part of the military, but this time, you will either play as a civilian or a mercenary.
While L4D2 is more like a journey to escape the zombies and involves exploring a bigger map, Killing Floor 2 relies on its waves system. Monsters will come in waves and you have to finish them off to start the next wave.
2. Left 4 Dead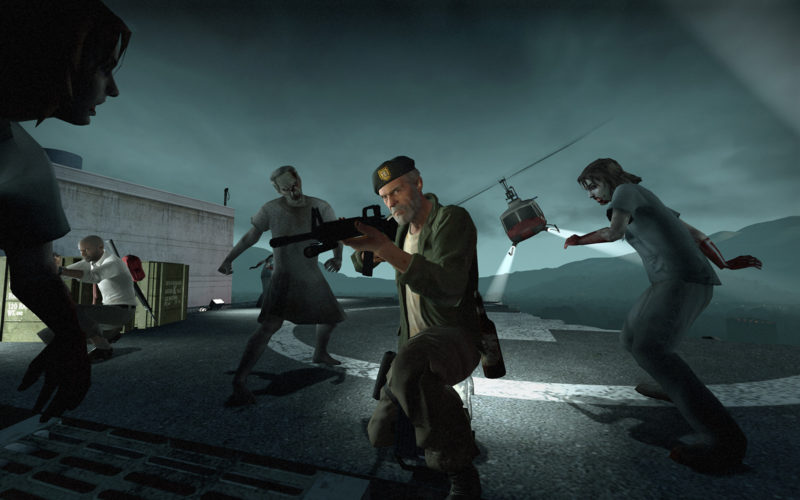 Obviously, the game that's most similar to L4D2 is the pioneer itself, i.e. Left 4 Dead. This game features a couple of maps, and the goal of each map is to get to the safe zone.
Of course, there are plenty of zombies and some special mutants that will try to get rid of you before you can reach the safe zone. While you can play this game alone with 3 other NPC characters, it's more fun as a multiplayer horror game.
This game relies a lot on teamwork as well, since you need to resuscitate your fallen teammates and it's easier to kill hordes of zombies as a team. Most people should have either heard of or played this game in the past. Do give it a try if you haven't!
3. Dead Rising 2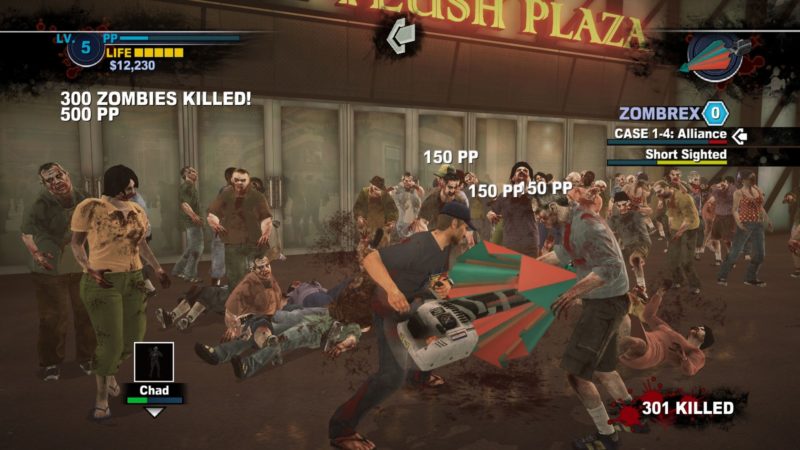 Next on the list of games like Left 4 Dead 2 is none other than Dead Rising 2. It's the sequel to Dead Rising and is also a pretty old game (released in 2010).
It's a zombie survival horror game and you can play either in duos or as a team of four. They are considered different multiplayer modes. In this game, you are tasked on saving your infected daughter and escape the city fending off zombies before the nuclear strike comes in.
One of the most likable features of this game is probably the combo weapons. This means you can combine two different items to create zombie-killing weapons and it keeps the game fun that way.
4. Dead Island: Riptide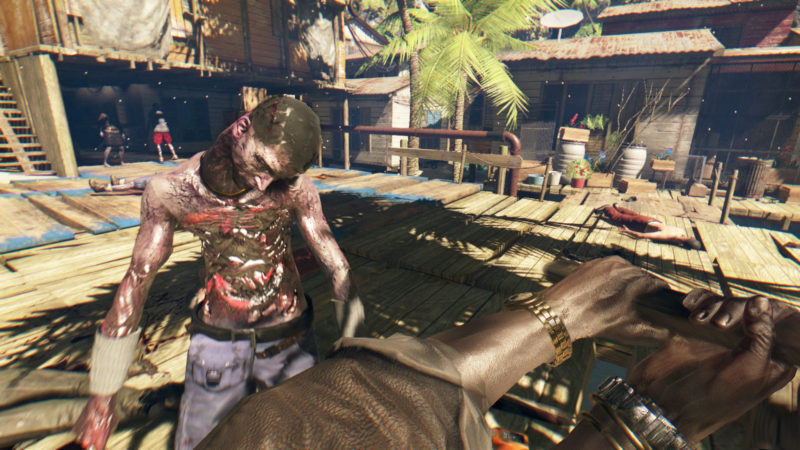 Dead Island is yet another zombie game and there are already a couple of games in this series. Riptide is probably the latest game in this series (if you ignore the mobile games). It's more of an expansion to Dead Island.
As the title suggests, you are, as usual, stuck on an island. This time you're in the island of Banoi and there so happens to be a zombie outbreak. Your job is to pretty much survive.
Dead Island is also a co-operative survival game that allows four players and you can use all kinds of weapons to kill the zombies, especially melee weapons.
5. Call Of Duty: WW II (Zombie Mode)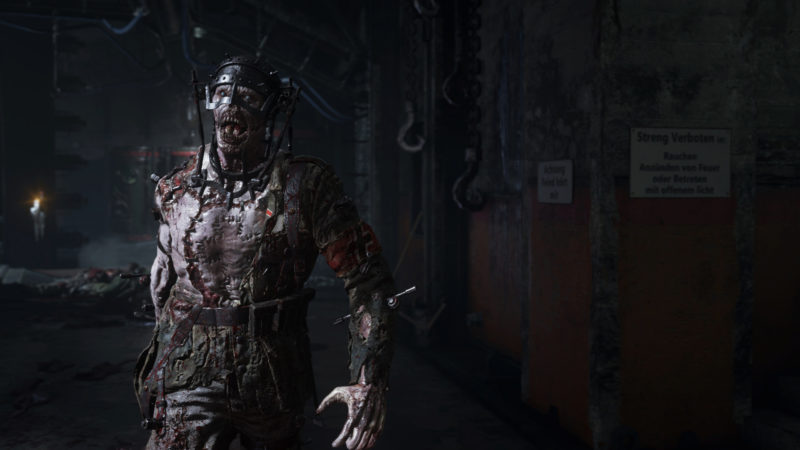 Another alternative to L4D2 is Call of Duty: WW II or even Black Ops. Call of Duty is known for being a long series of FPS games for more than a decade and is still going strong. That said, these games have introduced a special game mode which involves killing zombies.
In WW II, you get to fight against Nazi zombies in a separate mode, and you can team up with three others in the campaign mode. Instead of just killing zombies, you have to do other stuff like getting the generator switched on in the midst of hordes coming at you.
6. Resident Evil 7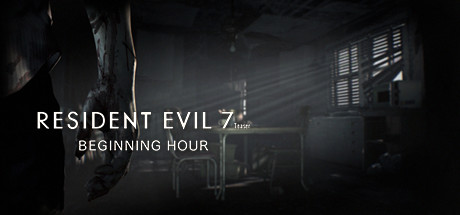 Resident Evil is another very popular survival horror series and has released plenty of games over the years. It's also popular enough to be adapted into a series of movies, but the movies haven't been that successful.
The latest Resident Evil game is Resident Evil 7: Biohazard and has been greatly reviewed so far. It's not a non-stop shooting kind of game like L4D2, but rather one that gives you the creepy vibe and jump scares you when you don't expect it.
What sets RE7 apart from generic zombie games is the storyline. The story was well thought out and greatly improves this survival horror experience.
7. Dying Light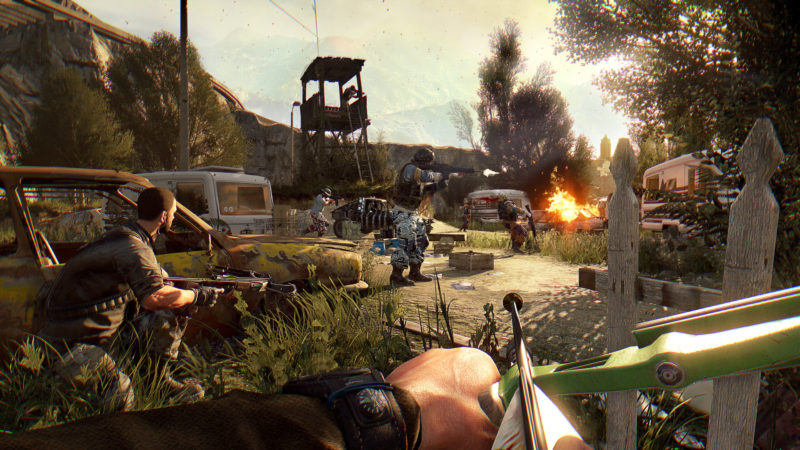 One of the best alternatives to L4D2 is Dying Light. This game features a skilled parkour runner (that is you) and you have to look for supplies, craft weapons and kill hordes of zombies.
As a parkour runner, you can climb all kinds of structures including walls and rooftops. These parkour skills is a unique feature that is absent in other zombie games.
Another interesting feature in this game is the day and night difference. In the day, you can easily kill these zombies but night time is different. You become the prey at night and there are even stronger mutants that will hunt you at night, where you have to survive until the sun rises.
Bonus: World War Z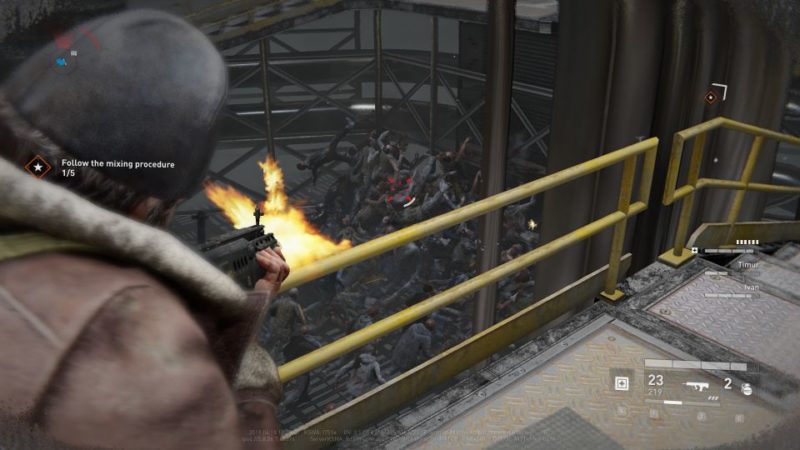 One of the most similar games in recent times is World War Z.
This game was inspired by the movie featuring Brad Pitt and you'll face with not just a couple of zombies, but hordes.
You play as one of four survivors (the other survivors can be NPC or real players). You'll have different maps to play in (different countries like Japan and USA) and the missions are different.
The objective remains the same. To escape the place after a series of missions. The best part of the game are the hordes of zombies.
Best games like Left 4 Dead 2?
We have listed 7 alternatives to L4D2 that we think are also worth playing.
If you do know of other games that are more suited to be on this list, do leave your comments below.
---
Related articles:
Forza Horizon 4: Location Of Houses (Plus Price And Reward)
Best 10 Alternatives To Zwinky
Games Like Pokemon Go – Five Alternatives
Games Like World Of Warcraft (WoW) – Ten Alternatives To Try
Games Like Cyberpunk 2077: 10 Alternatives To Play Today
10 Games Like Dark Souls 3 That You Can Play As Alternatives