League of Legends (or LoL) is easily one of the biggest and most addictive arena battle games ever to capture our brains. While the game is endlessly replayable and loads of fun, there comes a time when you want something new.
If you still want something that's a bit similar, this is the list for you. We've put together what we feel are the best ten games like League of Legends.
There is a big degree of variation on how much these games will remind you of LoL, but that's intentional – we've tried to include enough variation so that pretty much everybody can find something they love.
10 – Dungeon Fighter Online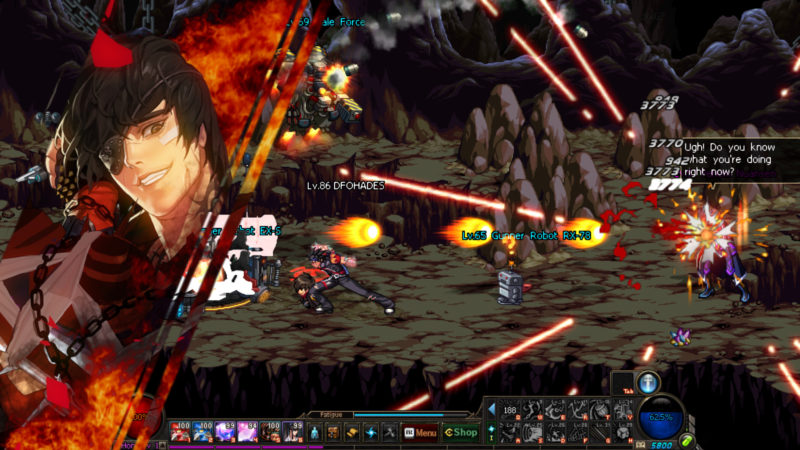 This online dungeon fighter – or "action anime MORPG," as its described online – is quickly becoming a fan favorite. Old-school fans of Double Dragon or Golden Axe will immediately recognize certain elements.
Gameplay consists of making your way across 2D screens, fighting off raging hordes of enemy monsters. The social and co-op aspects of Dungeon Fighter Online include Party Play, Mentorship, Player versus Player Arenas and Guilds.
9 – Counter-Strike: Global Offensive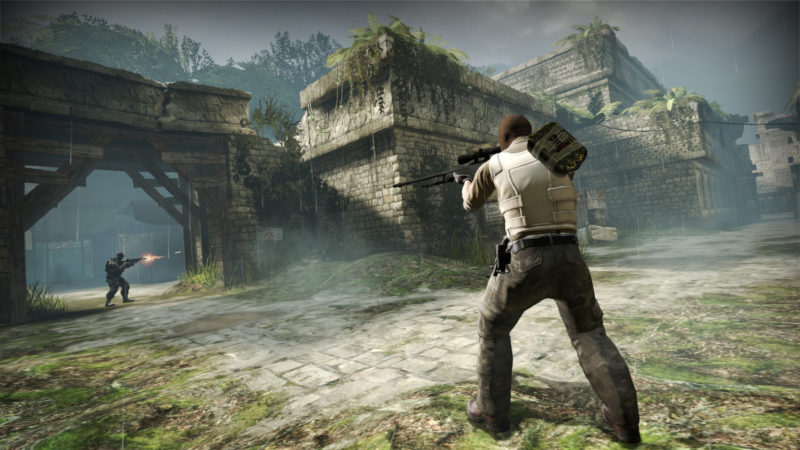 Fans of the hugely popular Counter-Strike games already know that these are not like other popular franchises that look similar on the surface. In fact, if you're a fan of Halo or Call of Duty, playing Counter-Strike games will require you to learn an entirely new type of gameplay. Personally, we love this, because the more we invest in a game, the more satisfying it becomes with each new advancement, kill and level. However, if you don't feel like putting in the time, there are plenty of others on our list from which to choose.
Those who do want to put in the time will be richly rewarded. We think of CSGO as a thinking person's first-person shooter. There are plenty of co-op and multiplayer benefits, making it a great way to spend an evening with your brainier friends. It's almost entirely skill based, with stealth and cunning mattering just as much as weapons and bravado.
8 – Mobile Legends: Bang Bang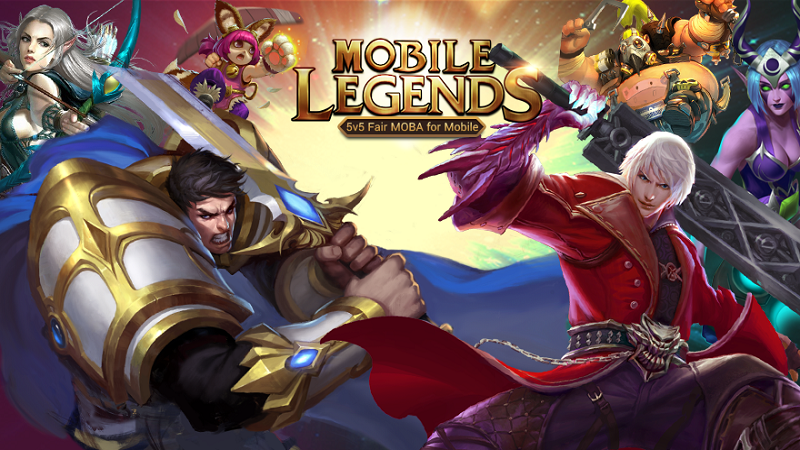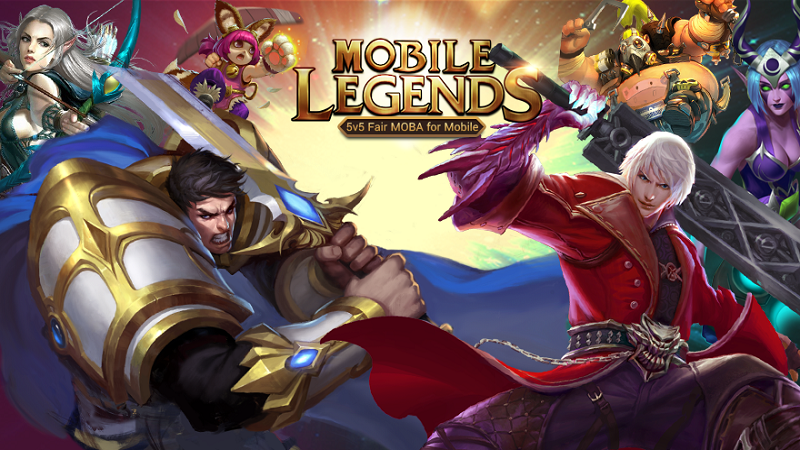 A great way to get your fix on the go, Mobile Legends: Bang Bang is one of the first mobile-only games to feature a mode for battle royale combat. You'll play as one of two enemy teams. The premise is simple, and will be familiar to anybody who's had more than a passing relationship with games like this one. Defend yourself and your team while trying to reach and destroy the enemy's base camp.
Three roads connect all the bases; strategies and attacks can be brought about through a number of different factors. Each team is comprised of five players, each of whom controls a character. Weaker team members, called minions and not controlled by anything but the game itself, lend ground support.
7 – Overwatch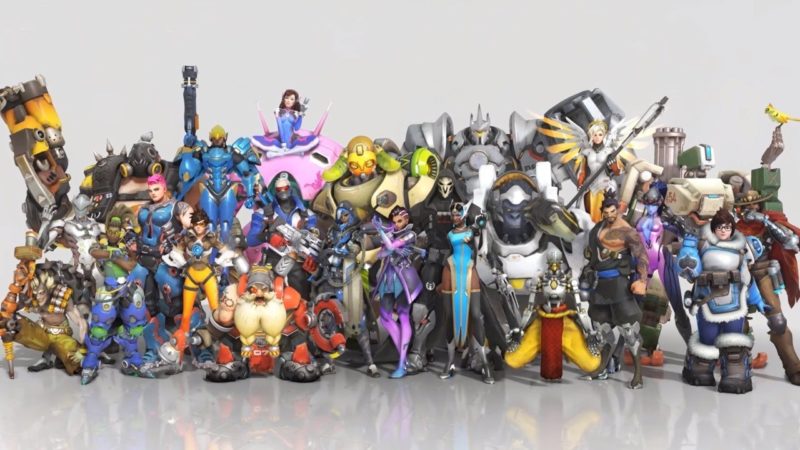 Overwatch is easily one of the most popular co-op games out there today, and with good reason. The creators update regularly (and for free!), there are annual global e-sports events, the game offers fun seasonal events and you can choose from one of twenty-seven characters to play as – this too is often updated.
Your character will be from one of four categories – Offense, Defense, Support and Tank. There are three distinct types of play – Escort, Hybrid and Assault. Each offers new challenges, new co-op opportunities and, most importantly, and endlessly changing potential outcome based on many different and evolving factors.
If you haven't checked this one out by now, we highly recommend that you give it a go!
6 – Arena of Valor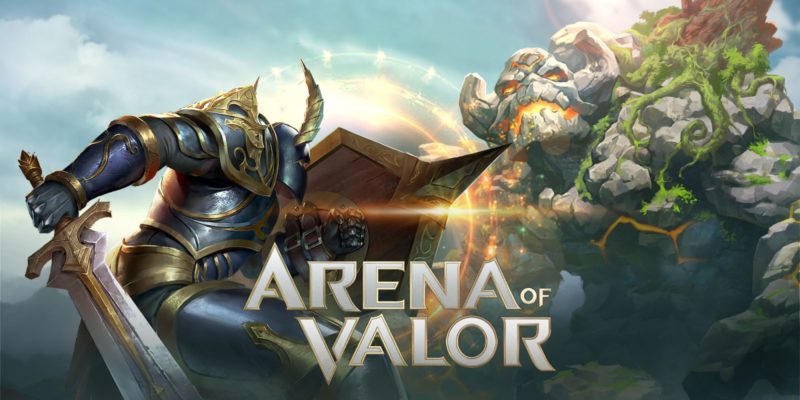 One of the best new MOBA's we've come across, Arena of Valor is a 5v5 battle arena game featuring DC comics characters like Batman, among many others. It's already hosting huge e-sports events, and it's been designed for mobile use – forget weird gaming experiences trying to play your favorite MOBA on your mobile. Gameplay will feel familiar to MOBA fans – take down towers, master your characters and generally beat the ever-loving heck out of anything that gets in your way.
Each character has a special skill set, and categories include Tanks, Assassins, Marksmen and Mages. A great choice if you prefer your MOBA slightly dark instead of cartoon-bright, this is an excellent (relatively) new and very welcome addition to the genre!
5 – Fortnite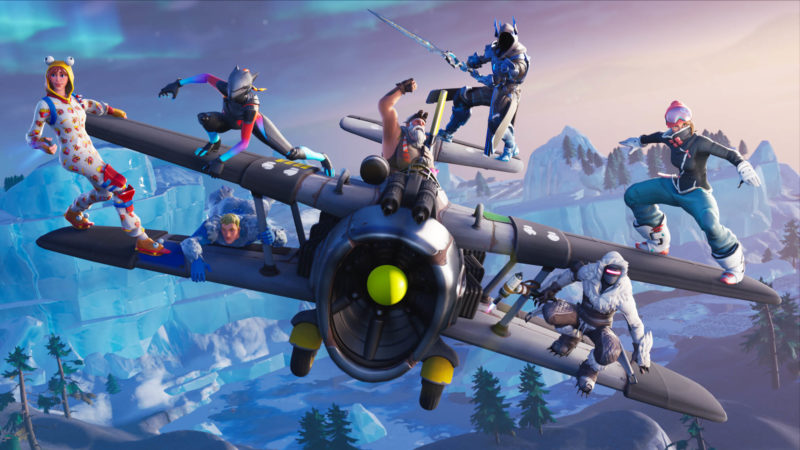 Unless you live in a cave halfway up a mountain and rely on that nice lady from the neighboring village to bring you food every week, you've either tried or know people who play Fortnite. Come to think of it – if you're living in that cave and you're reading this, we need to know your Internet provider.
Anyway – Fortnite is huge. It has it's lovers as well as its haters, but we couldn't leave it off this list. It's just too popular, and when it comes to gaming, when something's this big, there's usually a reason. After a catastrophic event, 98% of the world's population is gone. It's up to you and a few other survivors to rebuild, all while battling pesky monsters and other stumbling blocks to civilization.
Endlessly replayable and a great way to pass the hours (or days) with friends, Fortnight is the utmost in addictive gaming. Check it out, forget the haters and see for yourself why this game has so many hardcore fans!
4 – Minecraft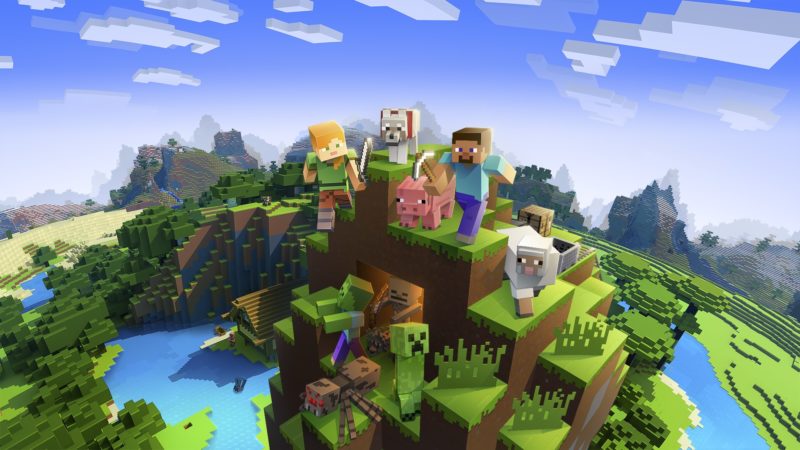 Yes, we know – another entry which has the ability to completely polarize a room full of people. Gamers seem to either really hate or really adore Minecraft, and it's up to you to see which camp you'll fall into once you've tried it for yourself. We've included it here for its open-world, multi-player aspects (hey, we warned you that some of these would be a bit of a stretch!) as well as its love-it-or-hate-it popularity.
The premise is about as simple as it gets. There are no goals, no way to "beat the game." You can defeat a main baddie and watch the credits roll, but you just loop back and get to keep playing. The main activities in Minecraft are moving objects and using them to build things. You're occasionally forced to defend yourself against enemies, but building and exploring are the main draws here. Love it or hate it, give it a shot – at least you'll know which side you're on!
3 – Hearthstone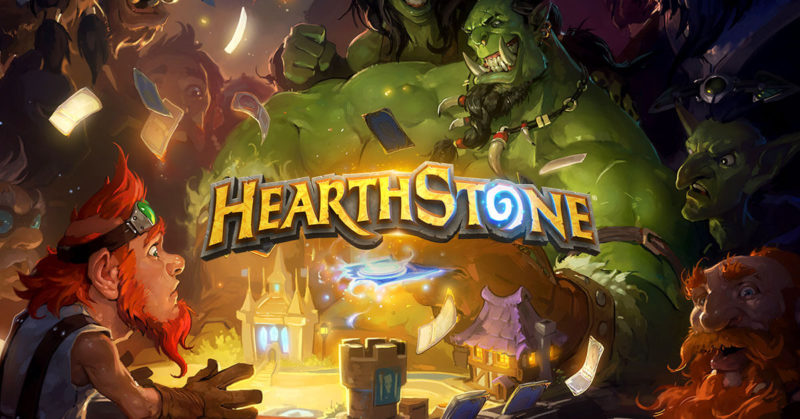 A free to play entry and another one which may have you wondering what it's doing here, Hearthstone is an online card game built upon the lore of Warcraft. Already very popular with fans and critics alike, the game hosts e-sports events with significant cash payouts. While the game can be played as a single player, we feel that multi-player mode is where the game really comes alive. It's also this element – combined with the lore – which we feel will appeal to League of Legends fans.
We put this game so close to number one for another reason as well – card games have always been fan favorites, even if they were once so geeky they have to be played behind closed doors. For this reason, we think that fans of IRL card games – whether Dungeons and Dragons or something far more obscure – will love this new twist on an old favorite genre.
2 – Dota 2 (Defense of the Ancients)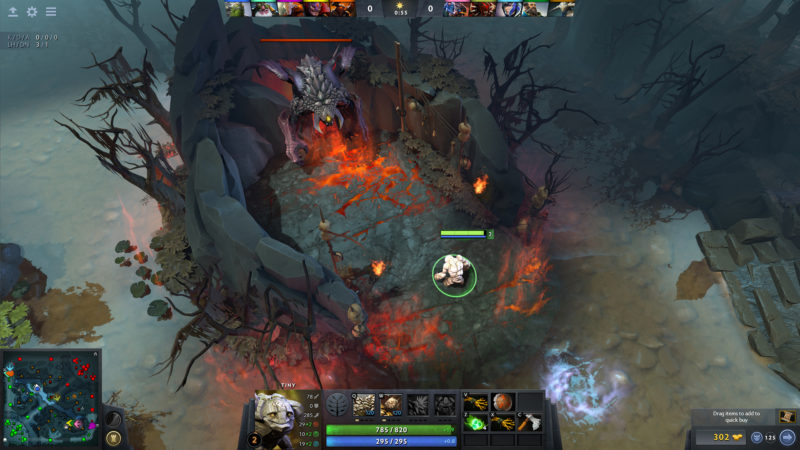 Spawned out of a Warcraft III mod, Defense of the Ancients 2 already has a seriously solid fan base. It's not hard to see why – characters and character styles you already love, remixed and with new additions in a MOBA setting with millions of fellow players worldwide. There is quite a bit of a learning curve going into Dota 2, so sharp that it drew criticism and still does.
However, this is one of those games whose devoted fans will tell you is so worth the initial frustration. We enjoy a super-easy game as much as anybody, but you just can't beat that feeling when you finally master something that's been driving you nuts for days or even weeks.
If you give this one a shot – and we highly recommend that you do – don't give up right away. Put in a bit of time – if our fan friends are any indication, you'll be very, very happy that you stuck it out!
1 – World of Warcraft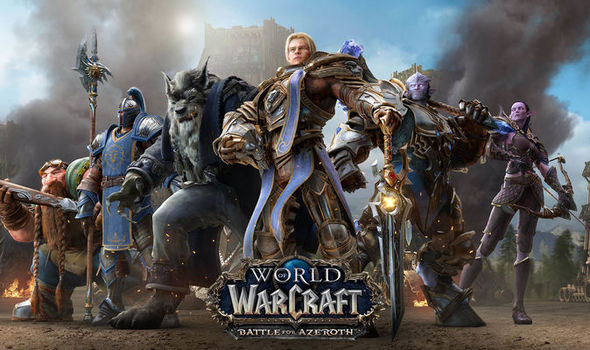 If you've already played (or are currently playing) WoW, kindly hop over to another article. Go ahead – our feelings won't be hurt. This is not for those who already play WoW – it's for the rare bird who has – somehow – never given this massively popular MMORPG a chance.
There are those who would say that while it didn't invent the genre, it certainly perfected it, and we can't say that they're all that wrong. WoW brought incredible numbers of people to the world of MMORPG, including plenty who had scoffed or outright laughed at it previously.
WoW is set in the incredible, fantastical world of Azeroth. The game employs real-time strategy games as well as combat and forced cooperation – in other worlds, there are challenges which simply can't be beaten alone. Fans of horror, fantasy or steampunk will love the graphics and characters, as the game draws on all three genres for a look that's instantly recognizable.
You'll begin by joining one of two main factions – the Alliance or the Horde. The choice is yours, as are the consequences of each choice. Leveling up and gaining power is entirely are your own pace, which makes this game great for hardcore as well as casual gamers. The amount of things to do in WoW is truly mind-boggling – you just have to see it to believe it! Do yourself a favor and check it out if you haven't already. We think you'll be glad you did!
Best games like League of Legends?
There you have it – our top ten picks for those looking for a League of Legends fix. Whether you choose to go hardcore or casual, cartoonish or dark, we think you'll find at least one game on our list which is perfect for you.
If you do have other suggestions on which games should have made the list, do leave your comments below.
This article was written by a freelance writer.
---
Related articles:
Games Like Monster Hunter World: Top 10 Alternatives To Check Out
Far Cry New Dawn: How To Get All Guns For Hire
Top 10 Best Games Like Cards Against Humanity
Red Dead Redemption 2: Walkthroughs, Tips And Guides
Top 10 Best Keyblades In Kingdom Hearts 3